Thank you to Victoria Emerson for sponsoring today's post!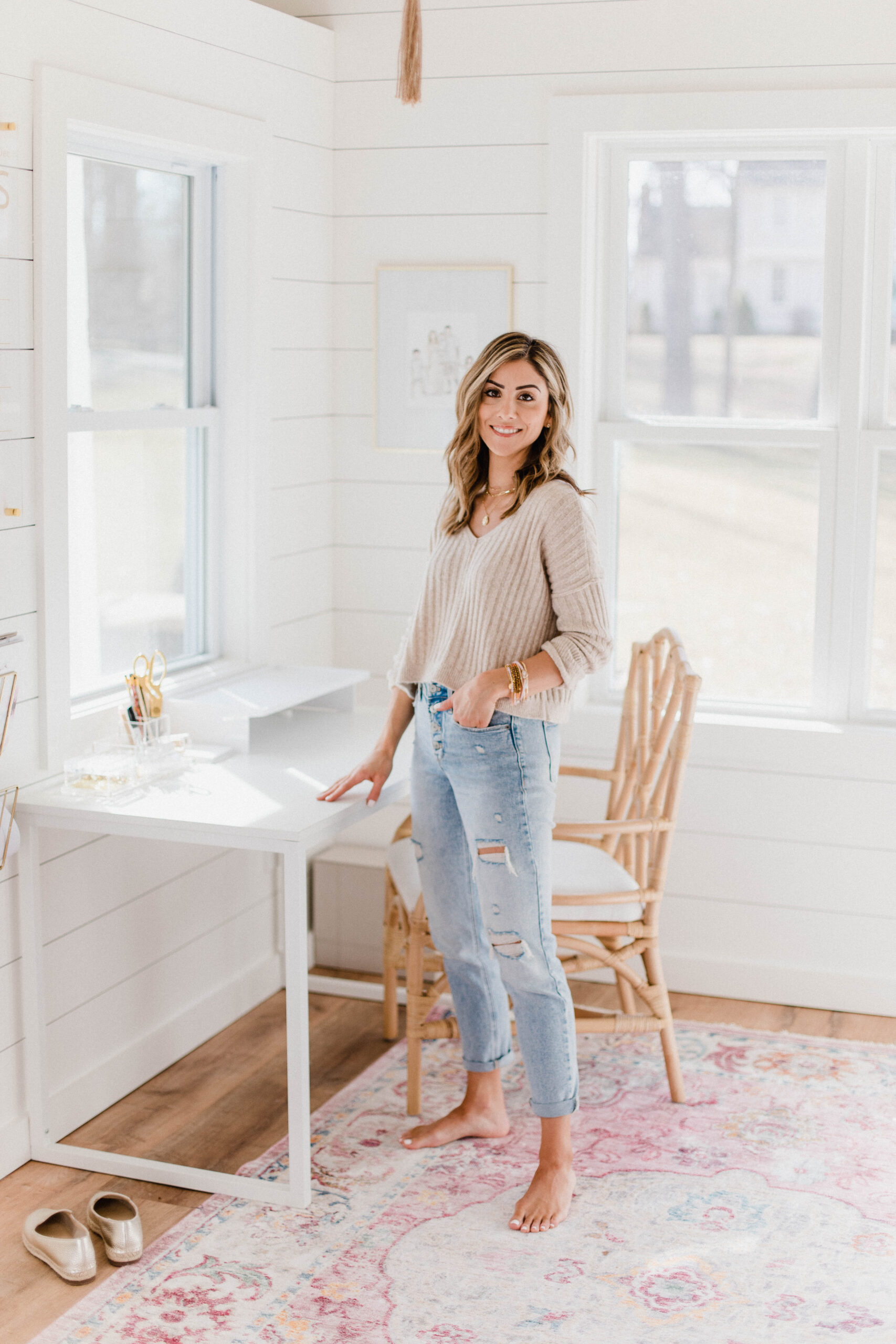 Spring is almost hereeeeeee! Can you feel it?! I'm so excited I can barely contain myself!!! I swear my mood changes completely when the weather warms up and we get some sunshine! Victoria Emerson is having a St. Patrick's Day Sale, and, since they're some of my favorite bracelets for spring, I thought I'd share some favorites with you!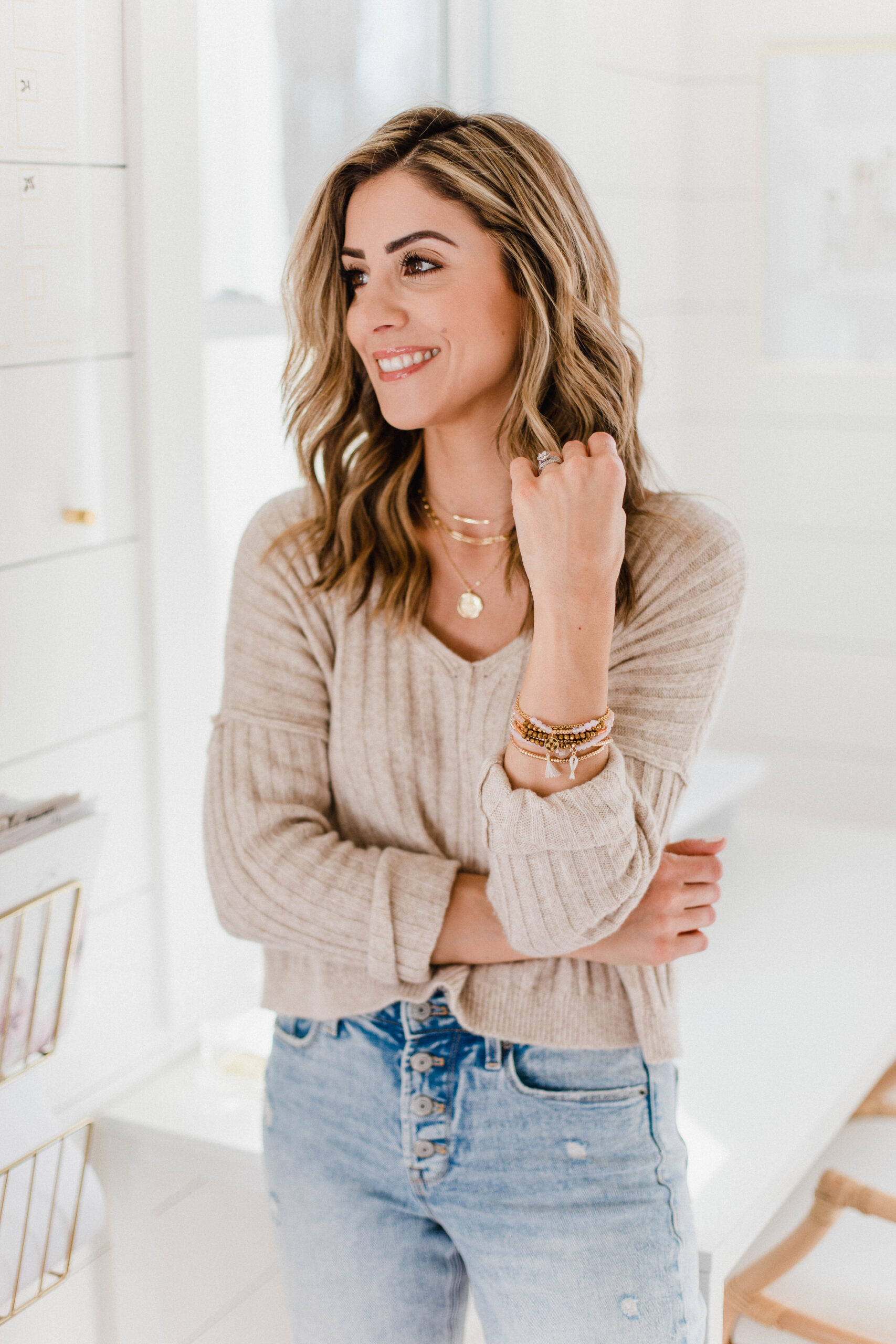 Right now Victoria Emerson has a 50-70% off sale on select items! All of these sale items have a clover on their site. There are a variety of Boho Cuffs, Wraps, and necklaces apart of the sale. I'm linking some specific sale items that I love below for you.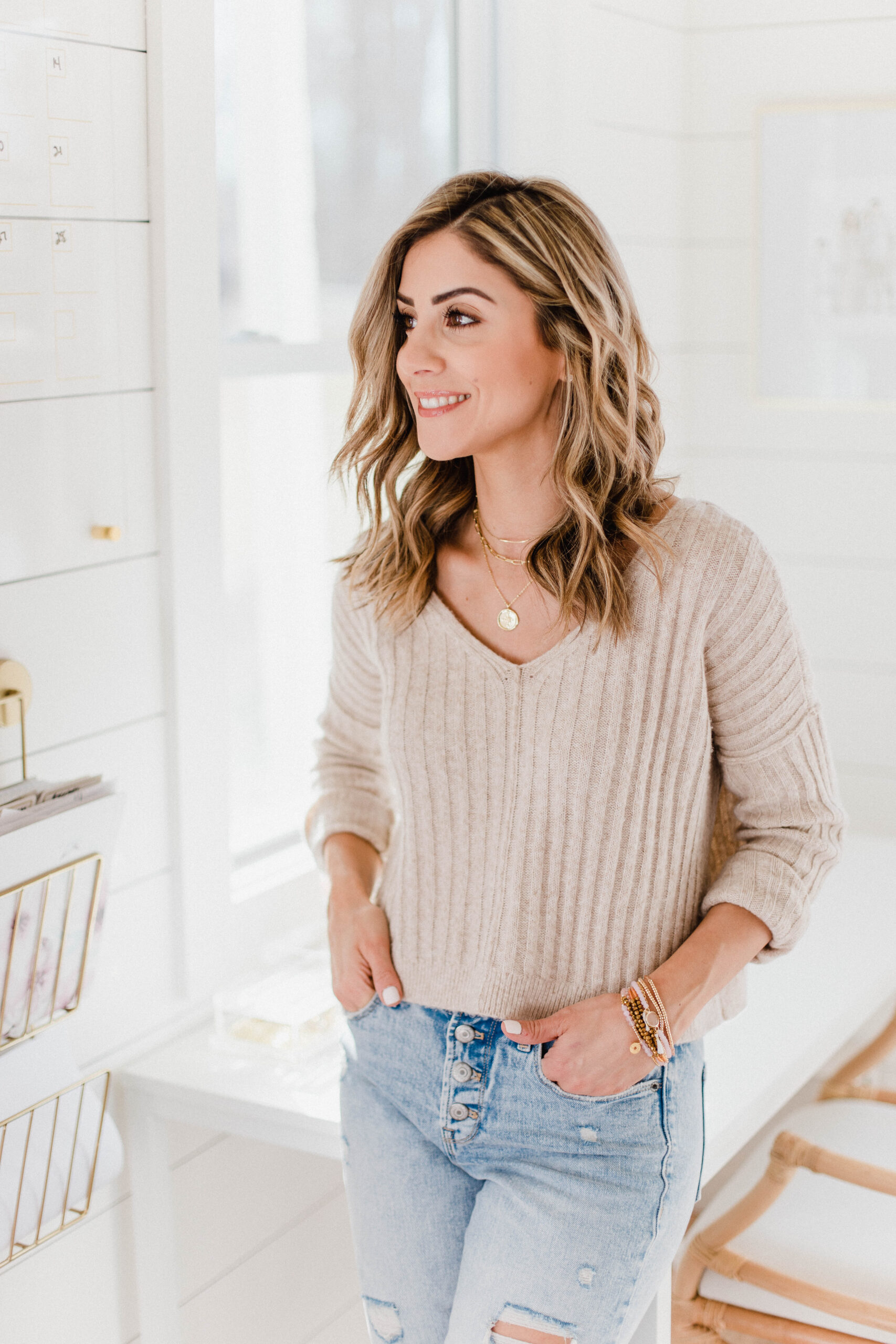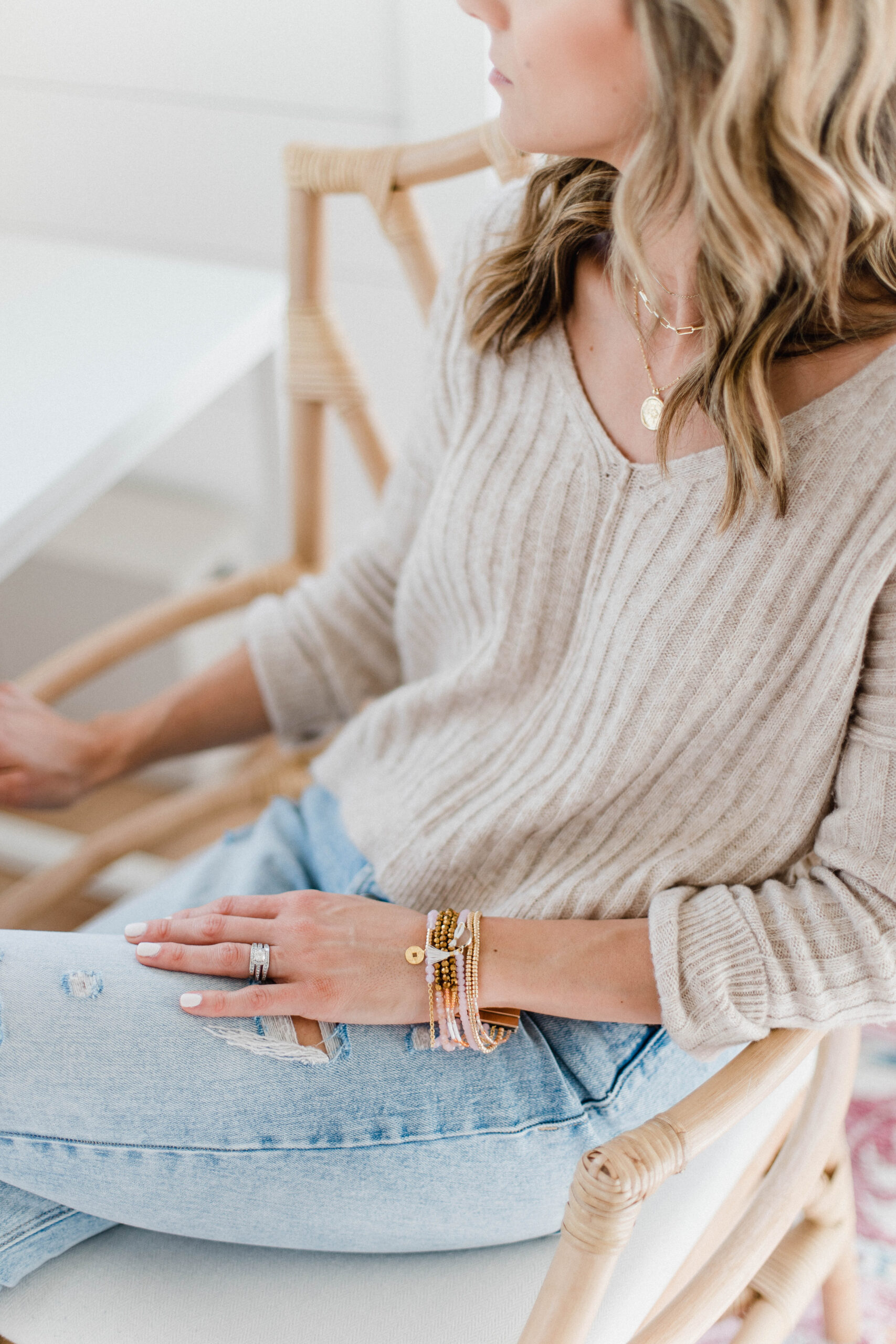 I've been wearing Victoria Emerson bracelets for about a year now, and I love how they've held up all this time. They're incredibly high quality and they stay in fantastic condition regardless of how much I've worn them. I really love the boho cuffs as a statement accessory – they look like a carefully curated stack of bracelets all on one clasp. I like that the clasp is magnetic (and a strong one at that) that makes it easy to put on. I've never ONCE had an issue with the clasp falling off, either.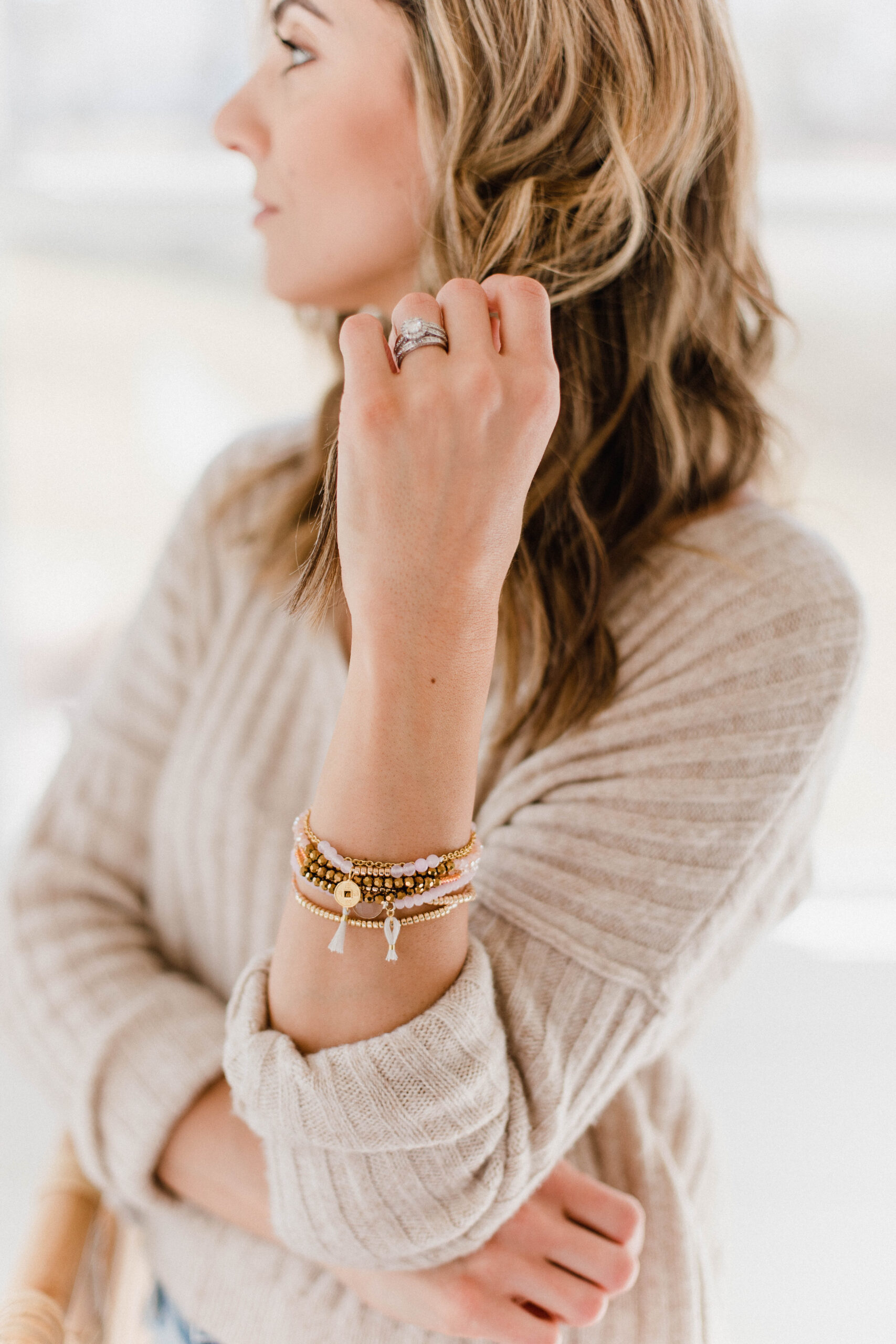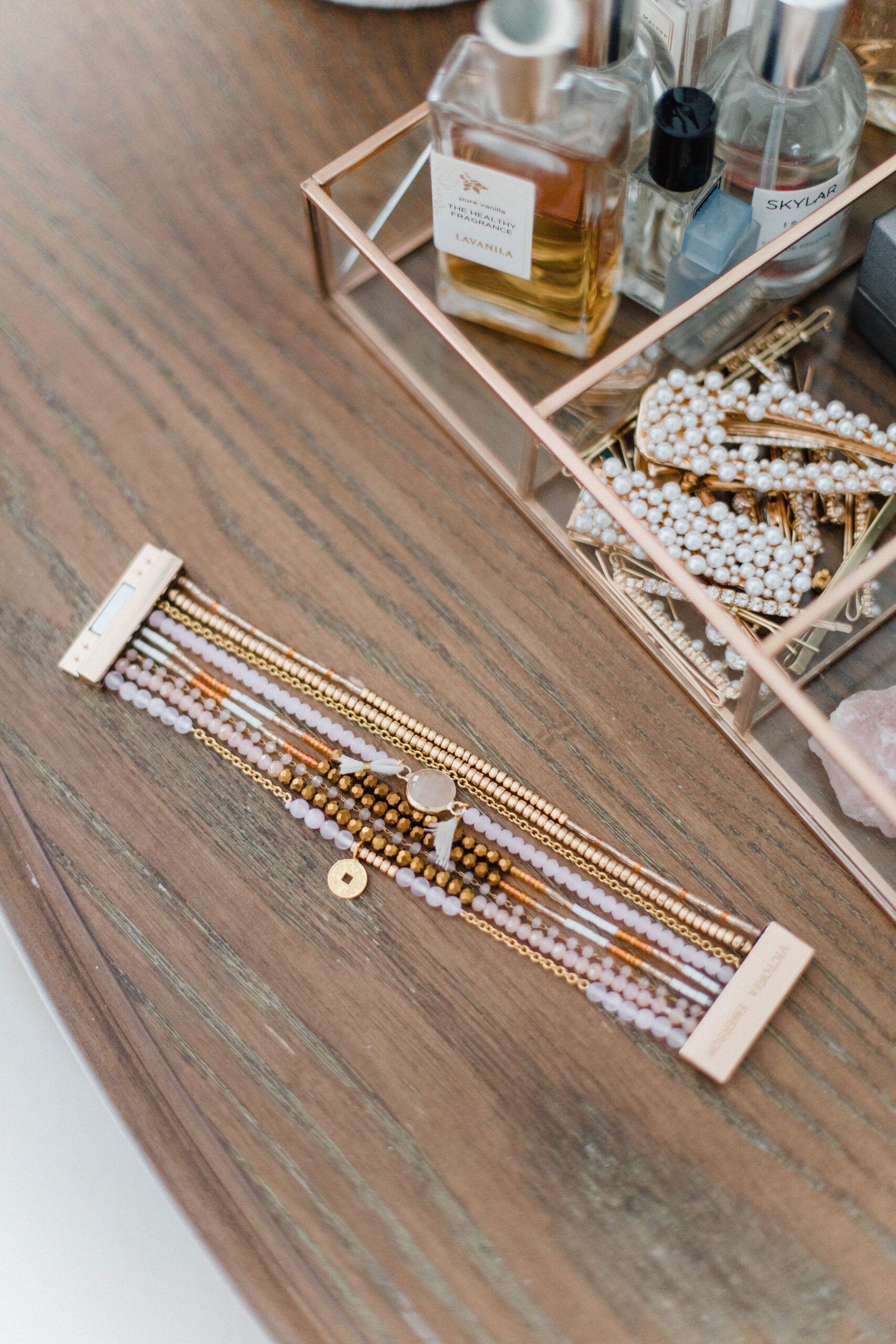 This Noto boho cuff I'm wearing is NOT apart of the sale, but I'm linking it right here for you anyway! There really are so many variations of styles and colors that there's something for everyone. The Victoria Emerson St. Patrick's Day Sale is from now through 3/16! I'm linking up my sale picks below for you!