I've been meaning to kick off a home tour series where I feature each room in our home with a full source list, and what better time than now? Today I'm featuring the most used room in our home…the kitchen! Side note: it's never this clean, but this mini photoshoot encouraged me to organize it and put the random crap that's always scattered around away. Which is an added bonus!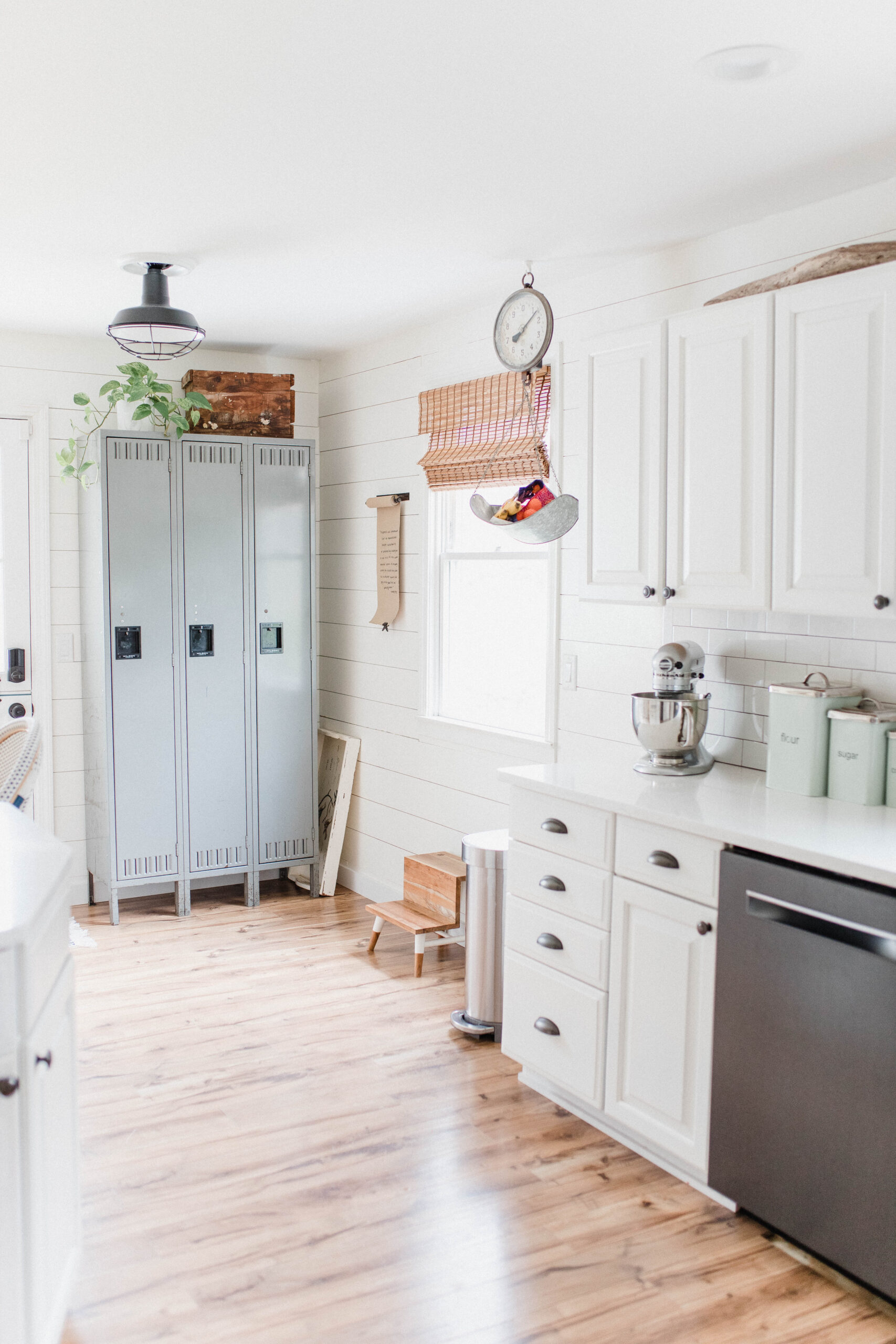 The kitchen was the first room we redid when we purchased our home. You can see what it previously looked like in this post. We painted the cabinets white and added new hardware, added shiplap to the walls, updated the flooring, and redid the countertops. We later on added a subway tile backsplash.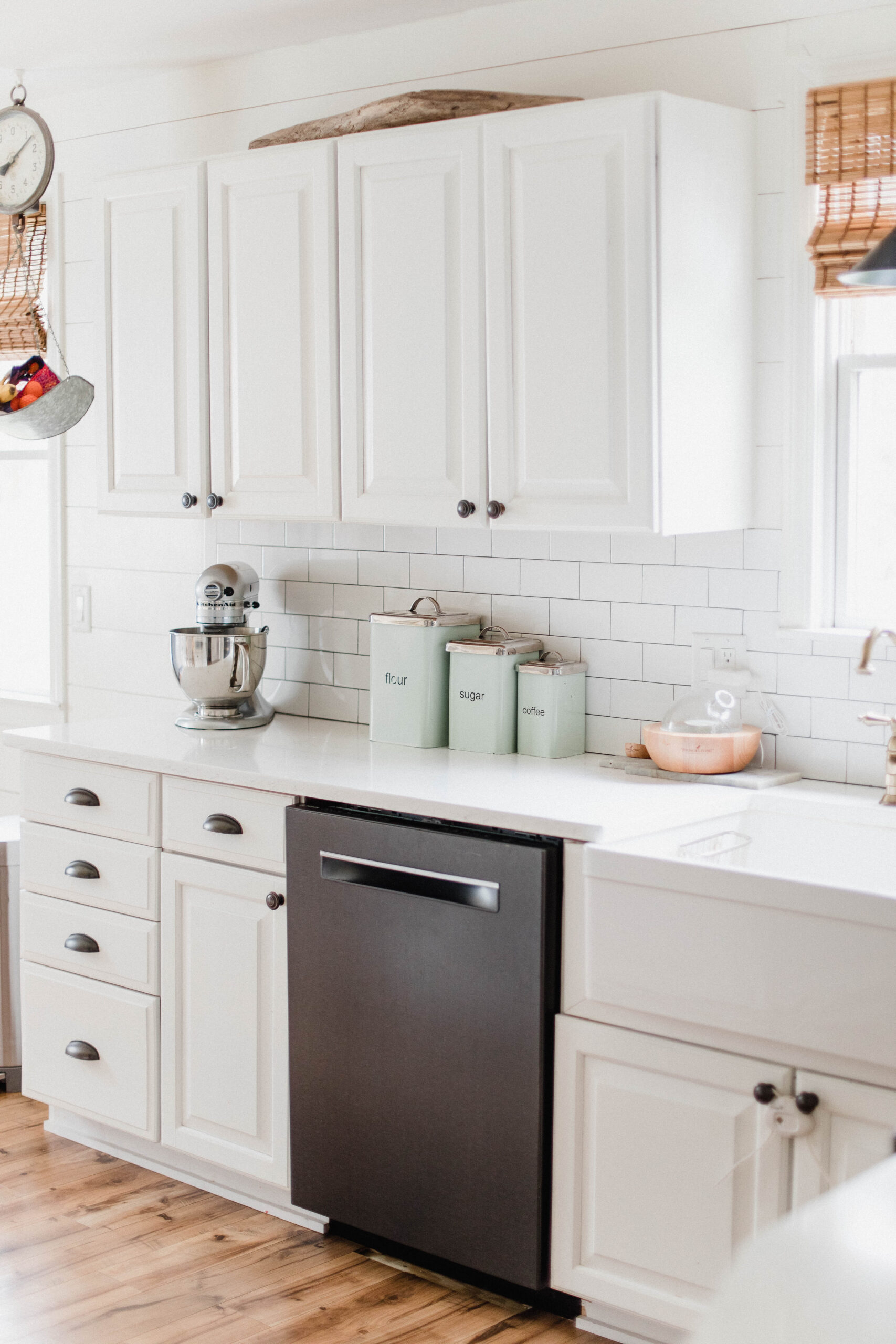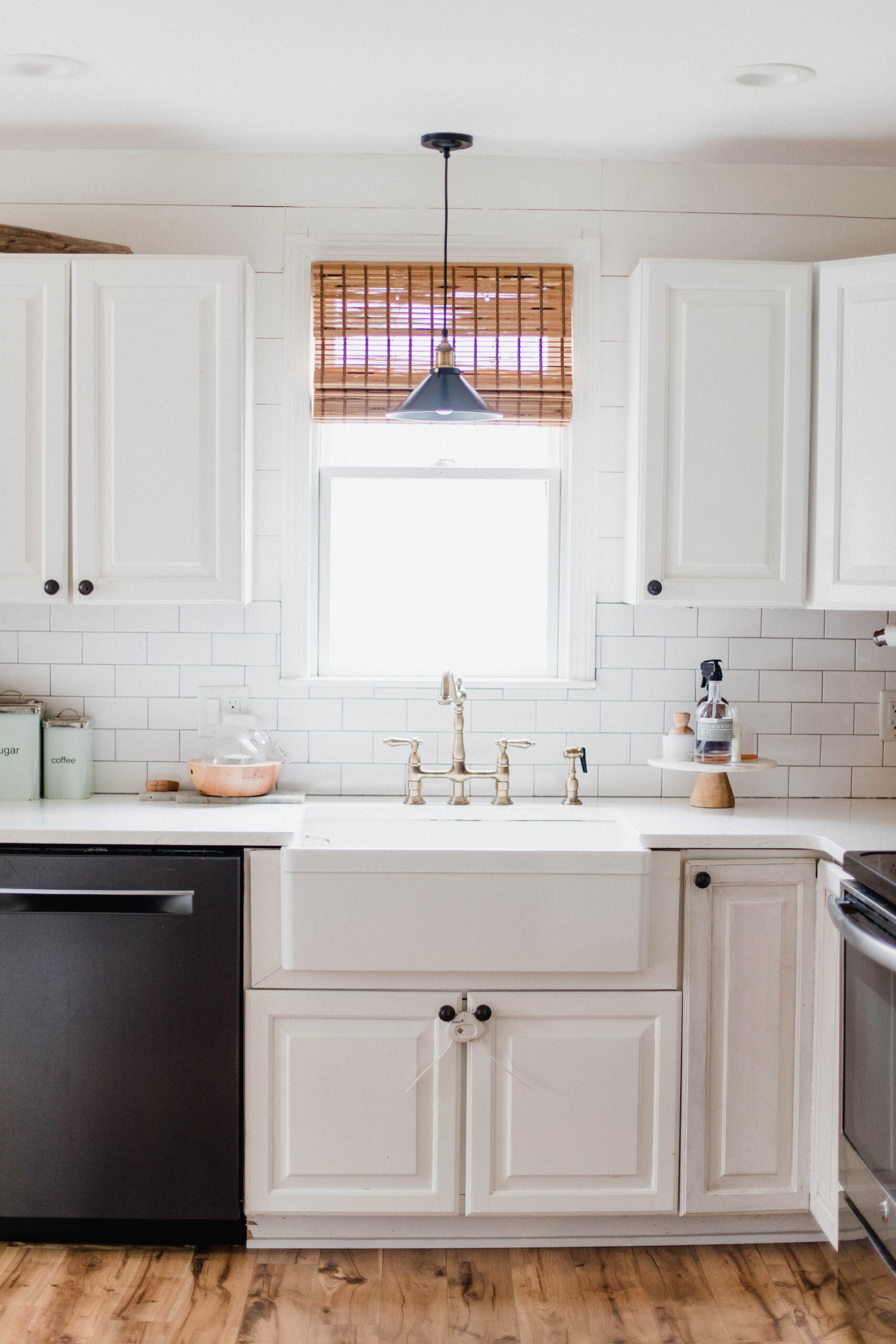 Most recently, we added a small breakfast nook area, which we use very frequently. I love that it adds some seating in the kitchen. You can read about that addition and why we chose to do it here. It's also easily removable if we ever decide to do that.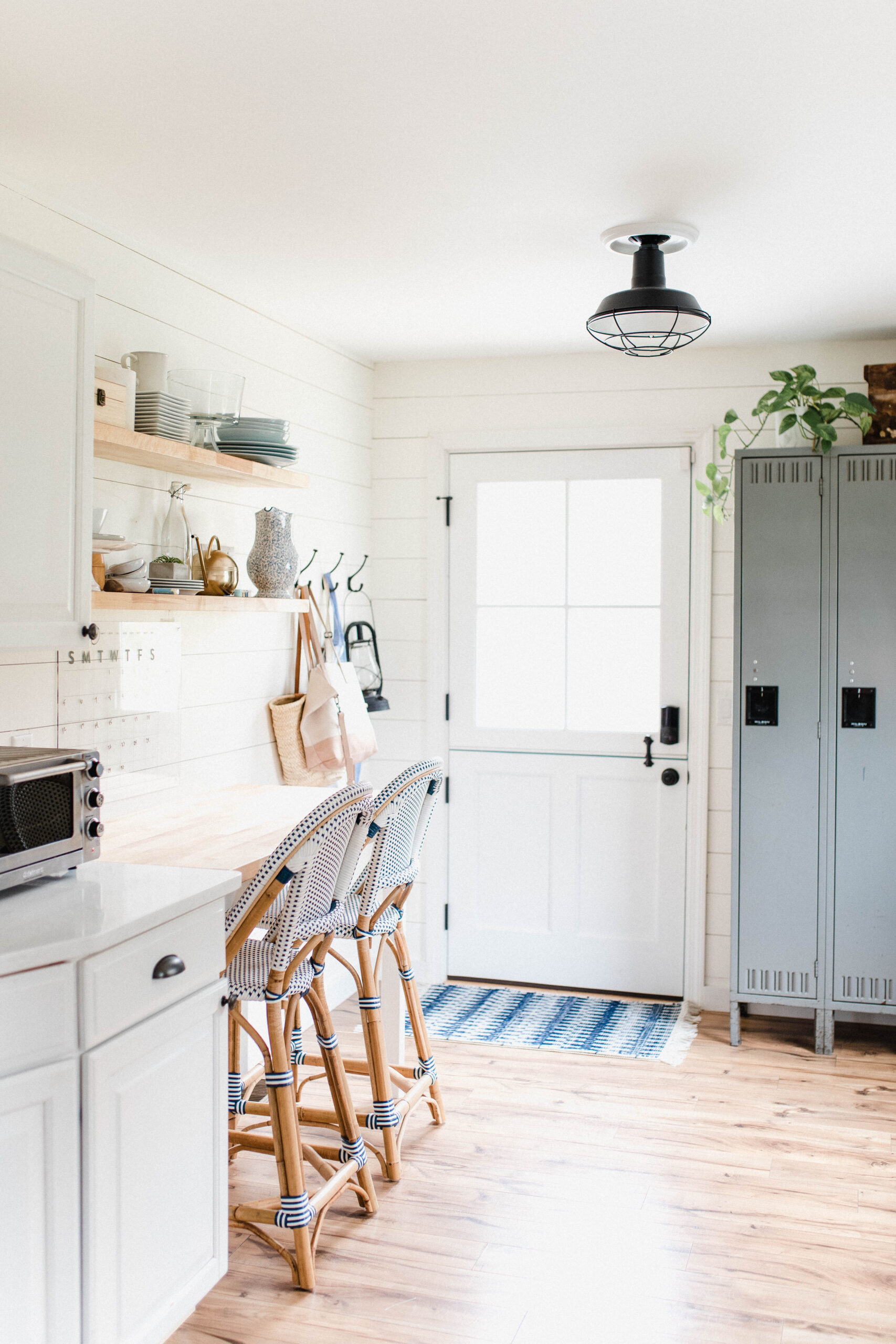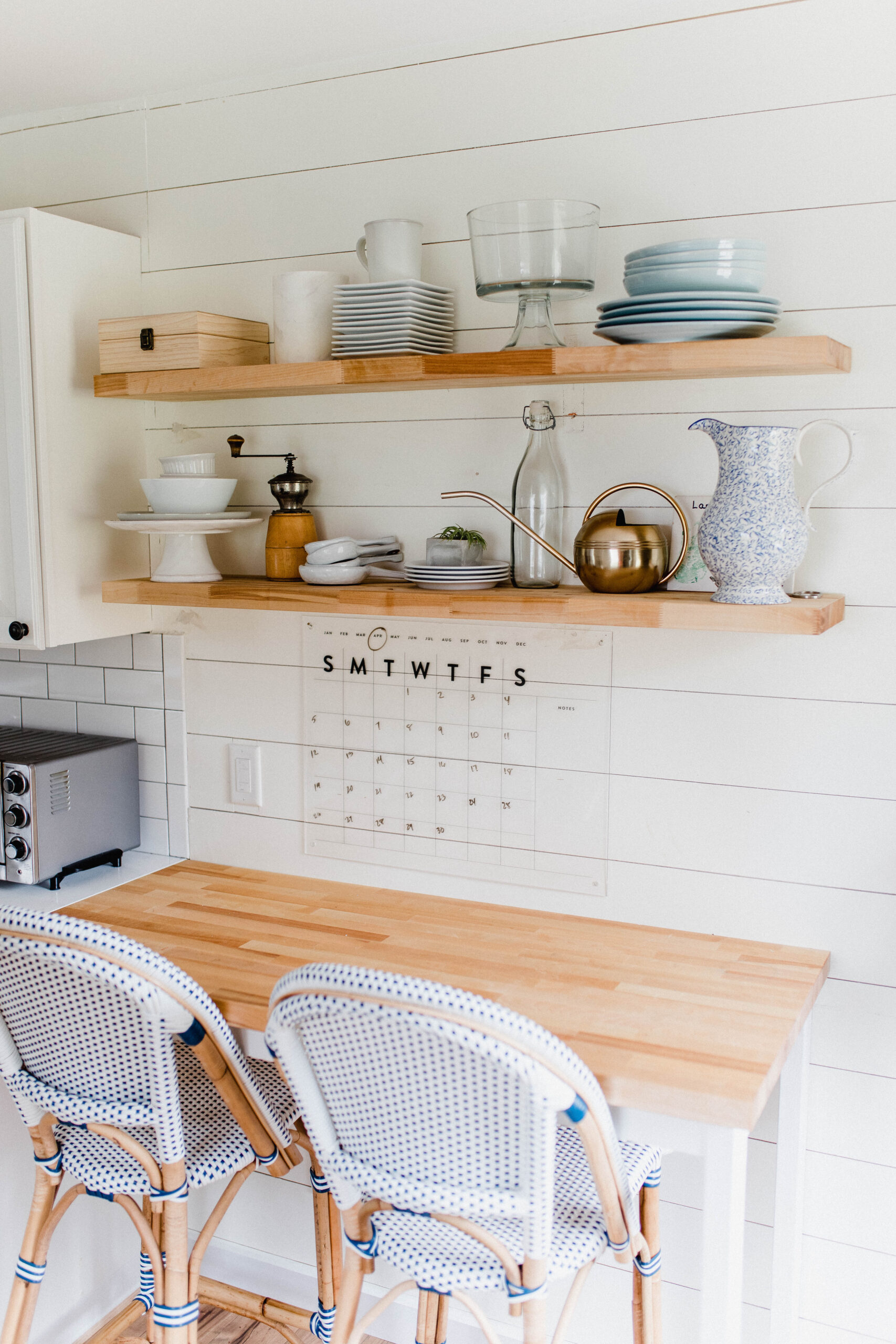 We use the lockers by our back door as a makeshift mudroom storage. Our house is a small cape, and doesn't have a closet we can throw coats in. This was our best option for now! I can also see adding an adorable banquette here for extra seating.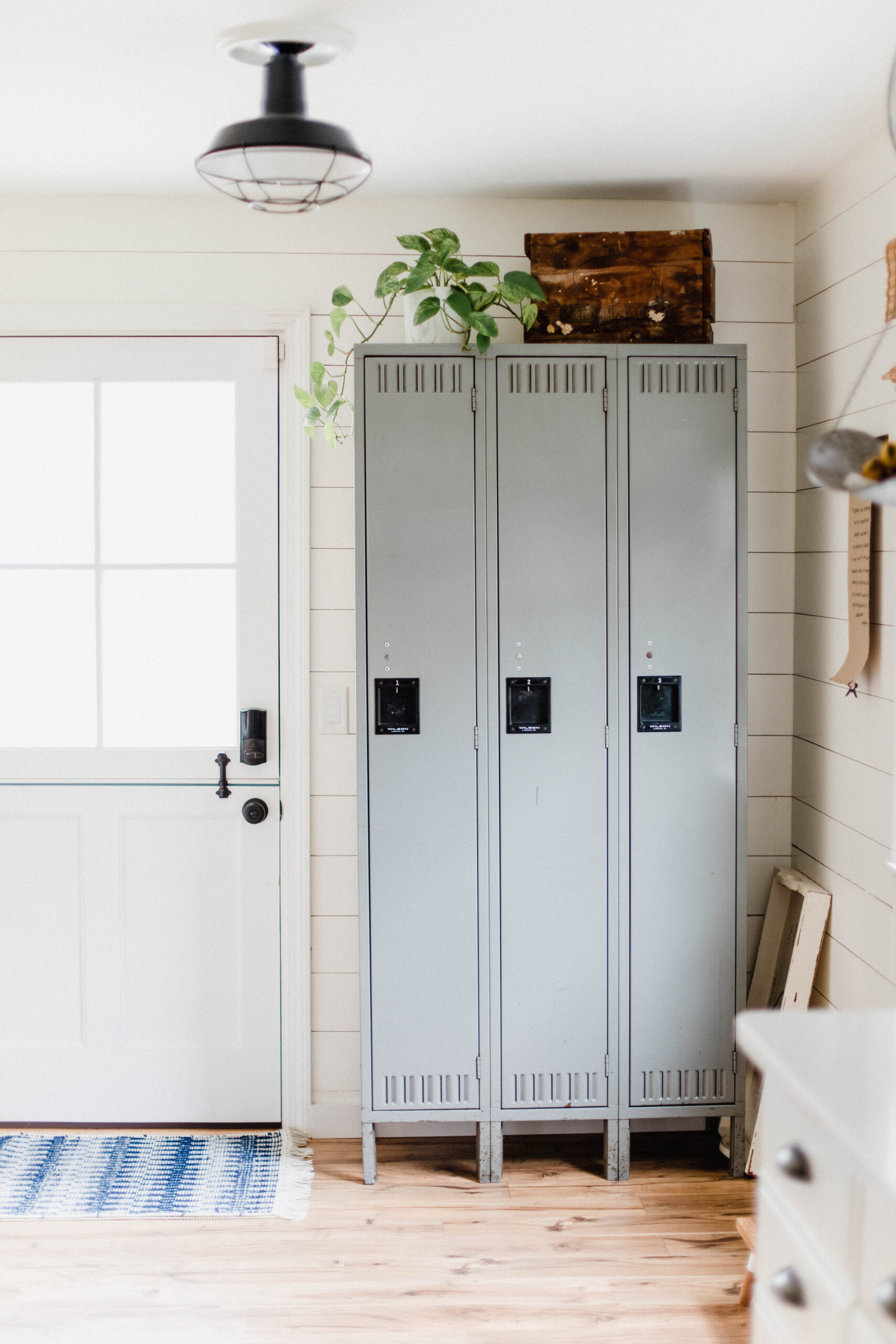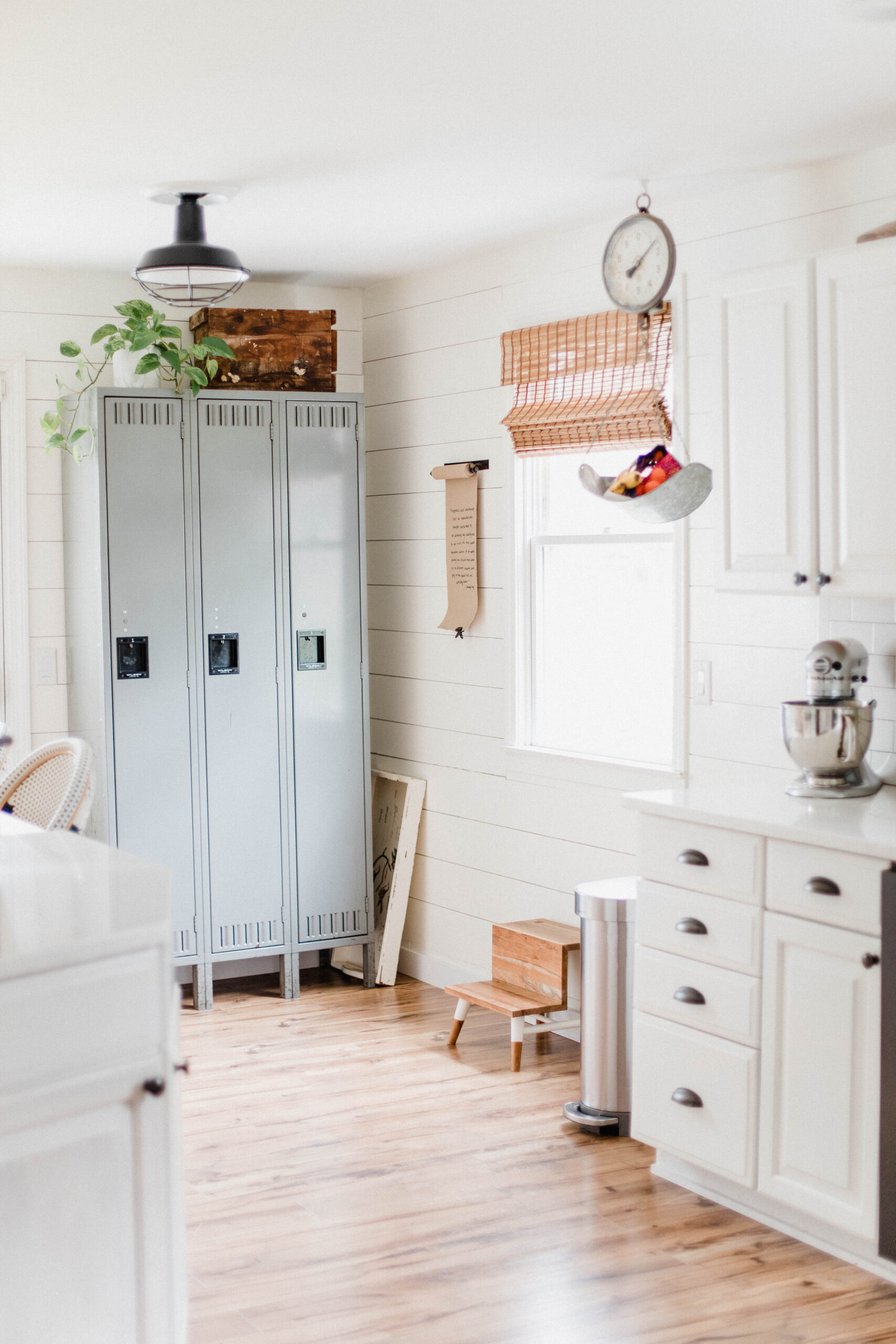 We keep our coffee maker and convection oven on the other side of the kitchen. It works great as a little coffee station!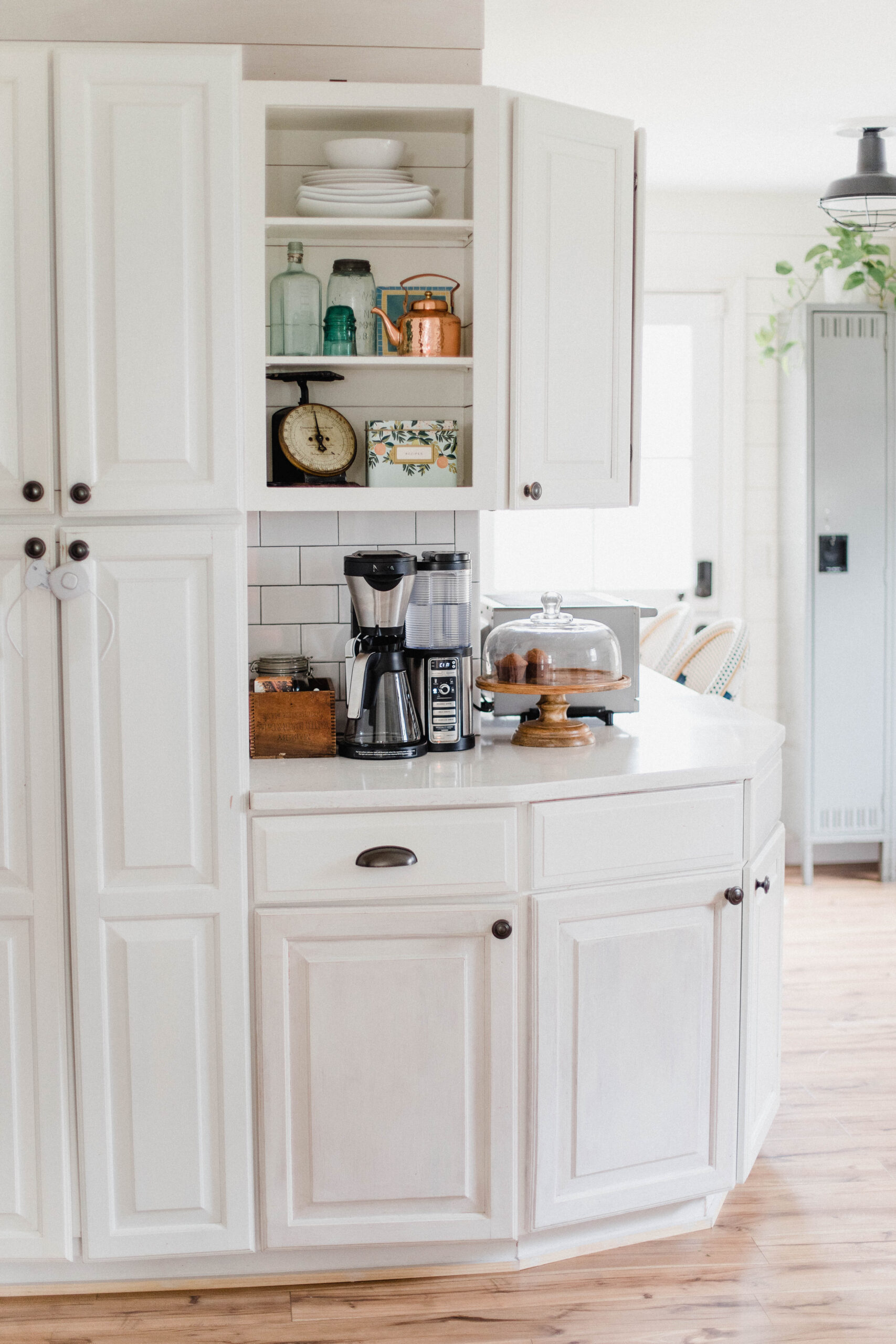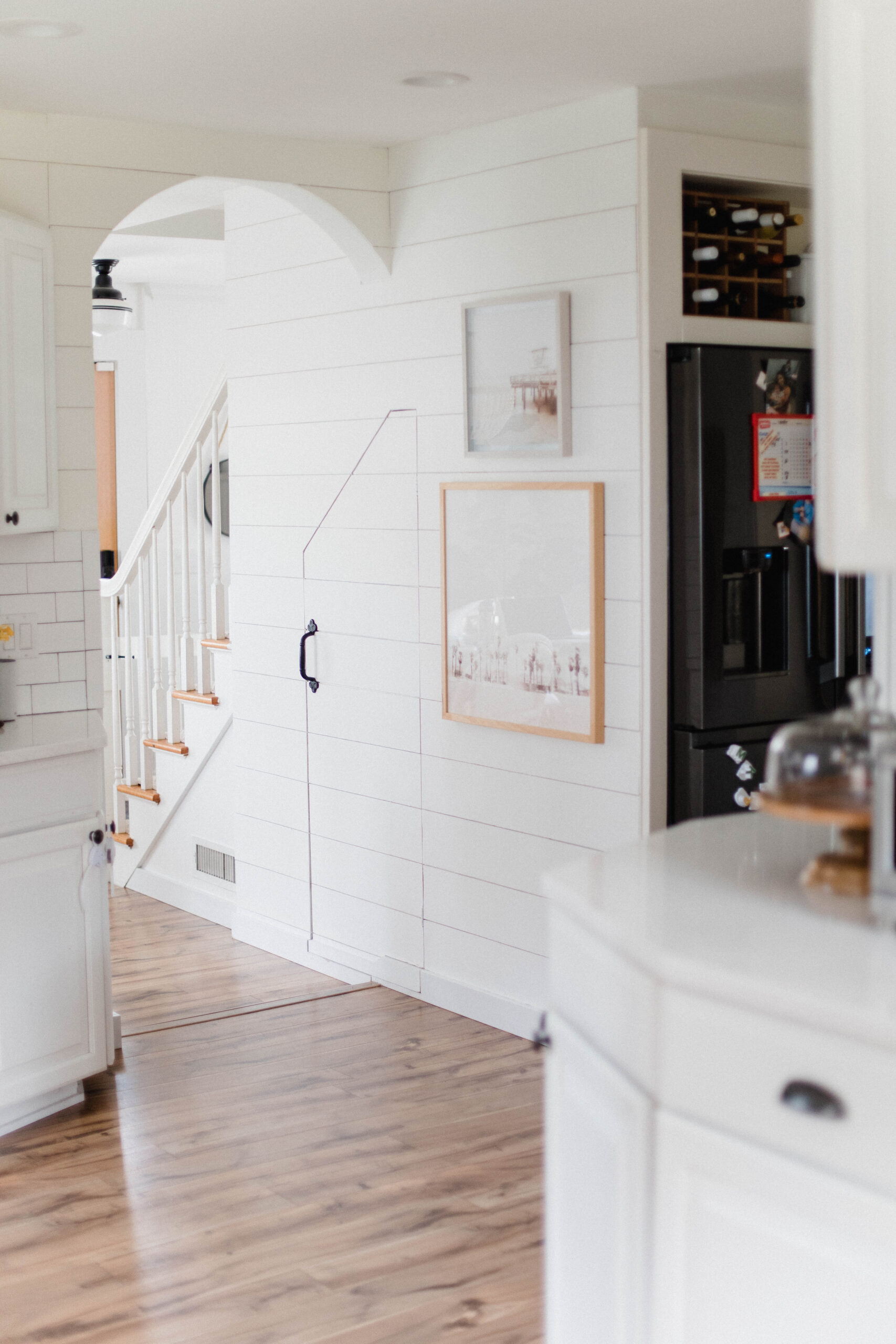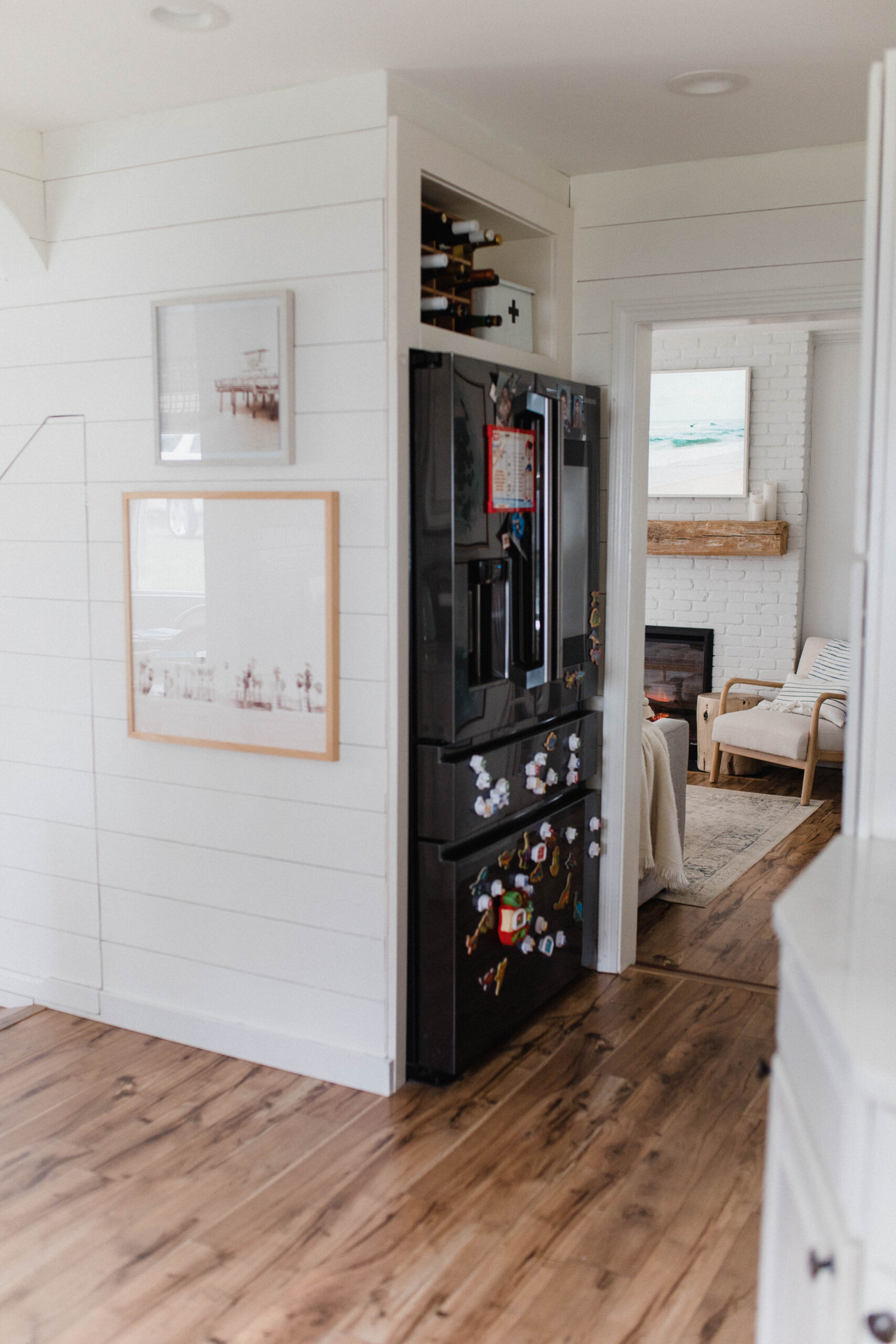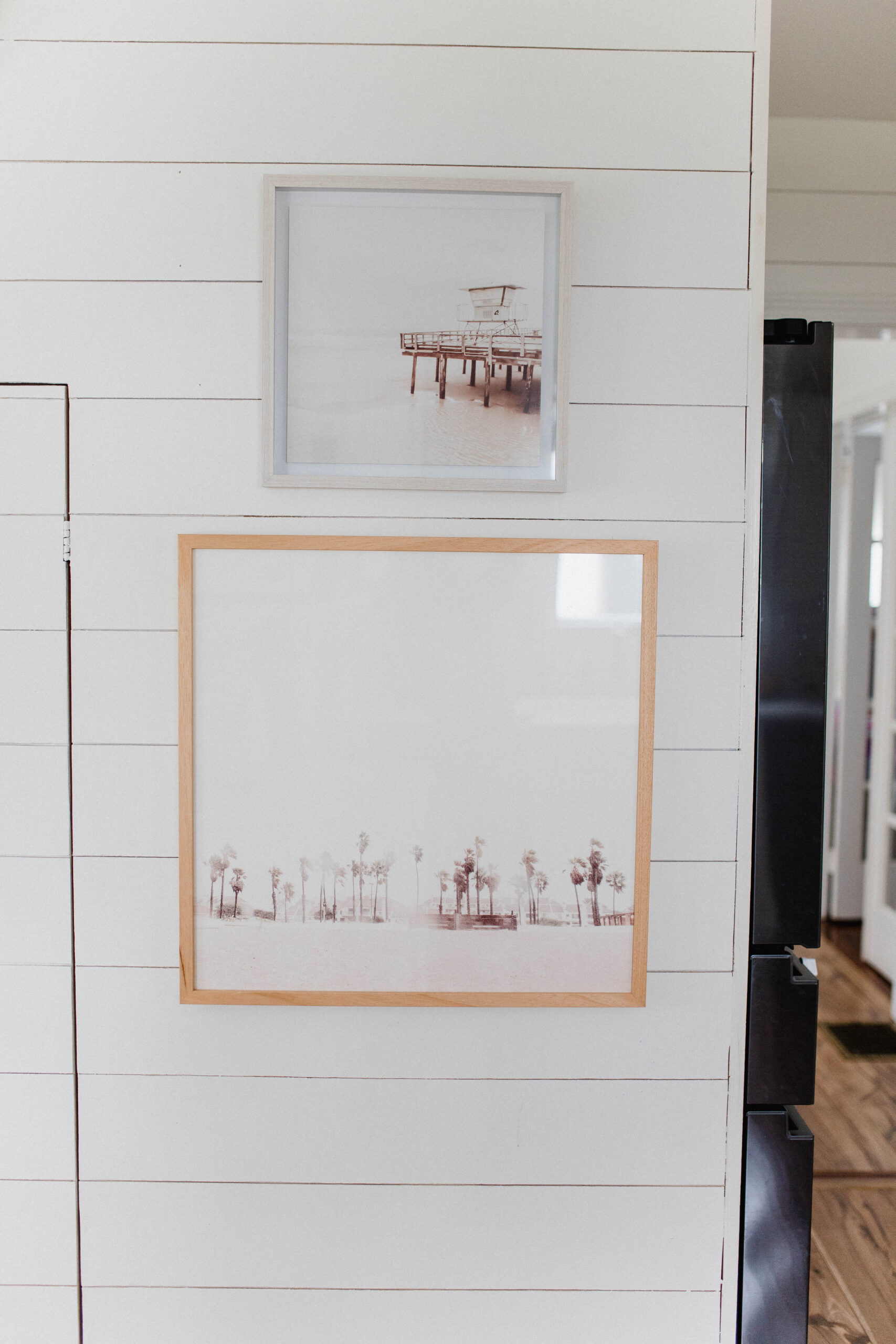 Our kitchen is definitely smaller in size, but I feel we've made it function in the best way possible for our family. All sources are listed below!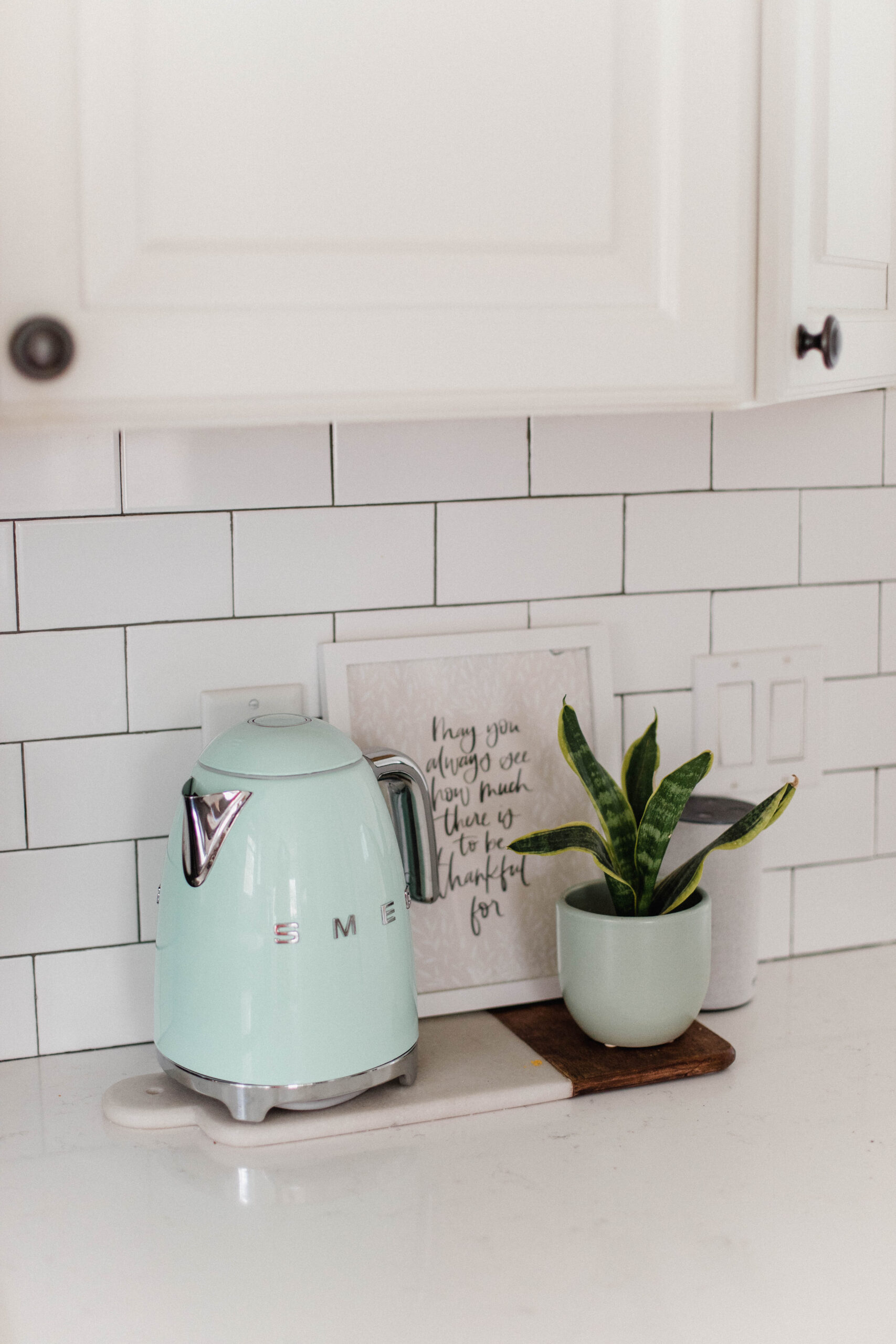 SOURCES
Kitchen Scale is vintage, similar here.
Counter Stools (in White/Navy)
Coffee maker (my model is older)
Cabinet drawer pulls (in Warm Chestnut)
Cabinet door knobs (in Warm Chestnut)
Lockers are a vintage find on Craigslist

READ NOW , SAVE FOR LATER: