Today's tour is all about our master bedroom! To be honest, there's more I'd love to do to this room, but I figure there's no sense in doing that if we're planning to move soon!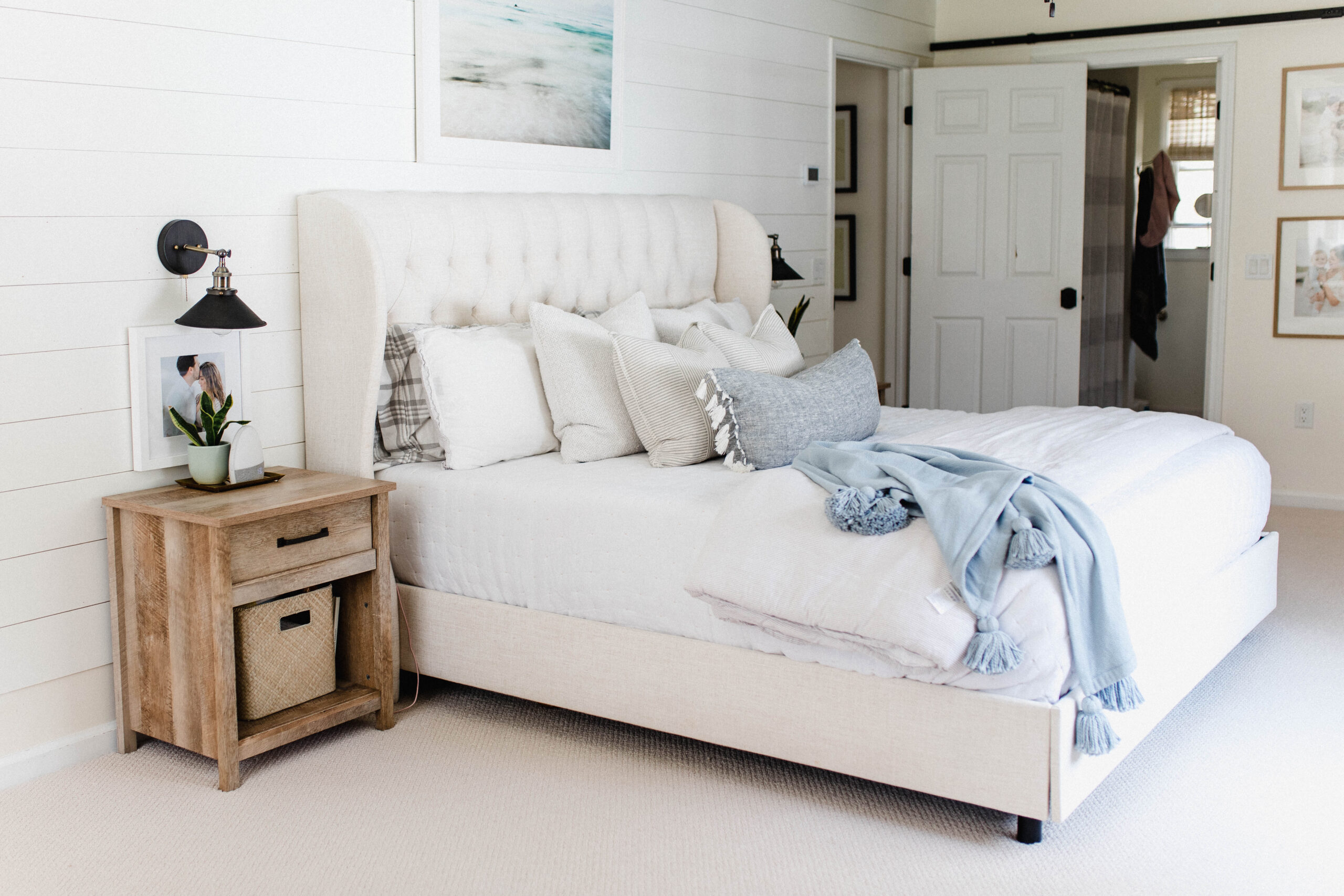 Our master bedroom is MASSIVE. Like, too massive for us. We would much prefer a smaller bedroom and a larger living space! Our bedroom is the entire length of the house. It's nuts! We have a small full bathroom and walk in closet, which is really nice to have in the room!
I'm often asked how I like having an upholstered headboard, and I LOVE it. I like that it's soft to lean against, and I can't imagine going back to something different! I also love the statement in makes in the room. I keep our bedding pretty neutral, with a pop of color from my QVC blanket. My favorite Minted artwork is above the headboard. We added shiplap to this wall awhile back, and I like how it adds a bit of an accent.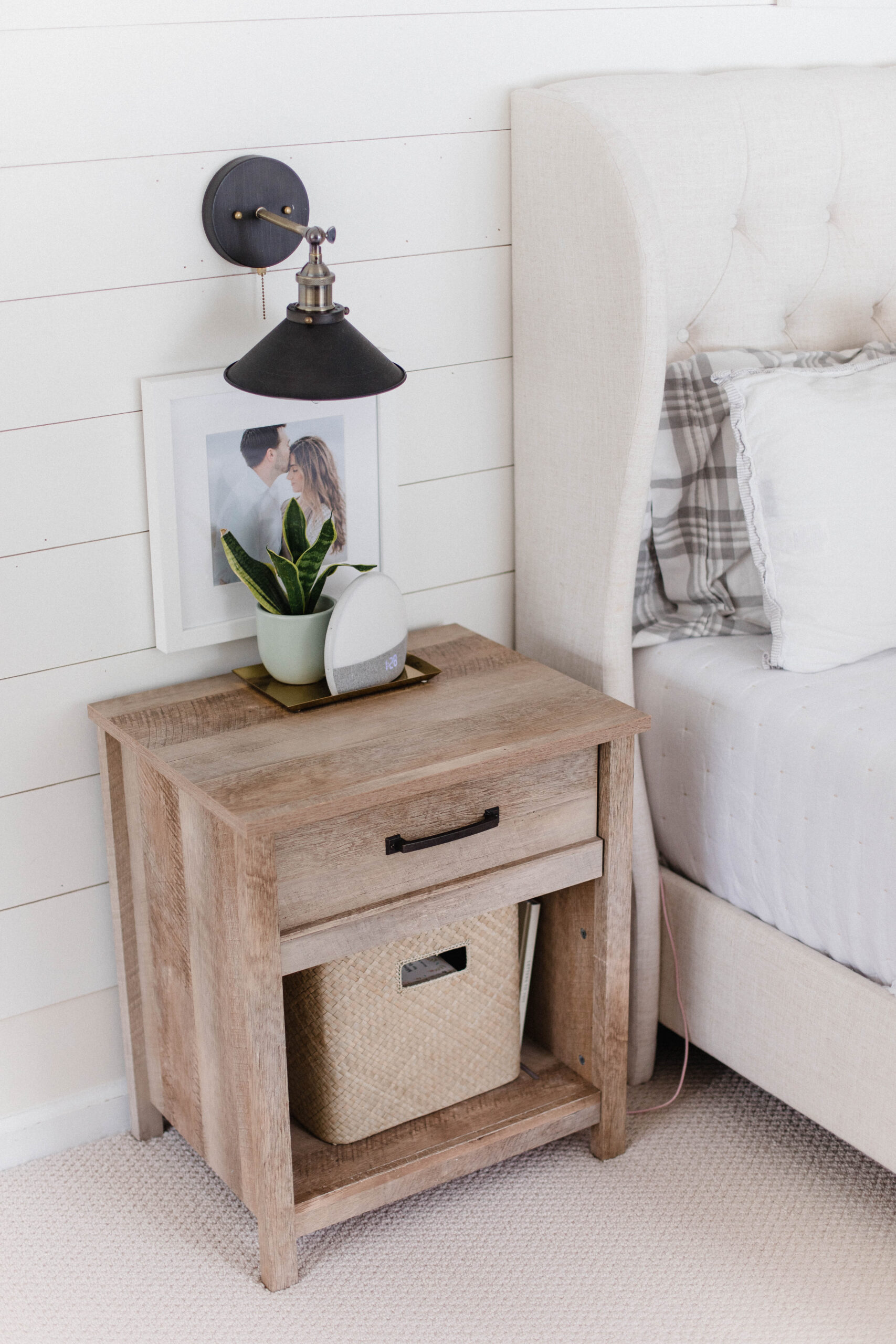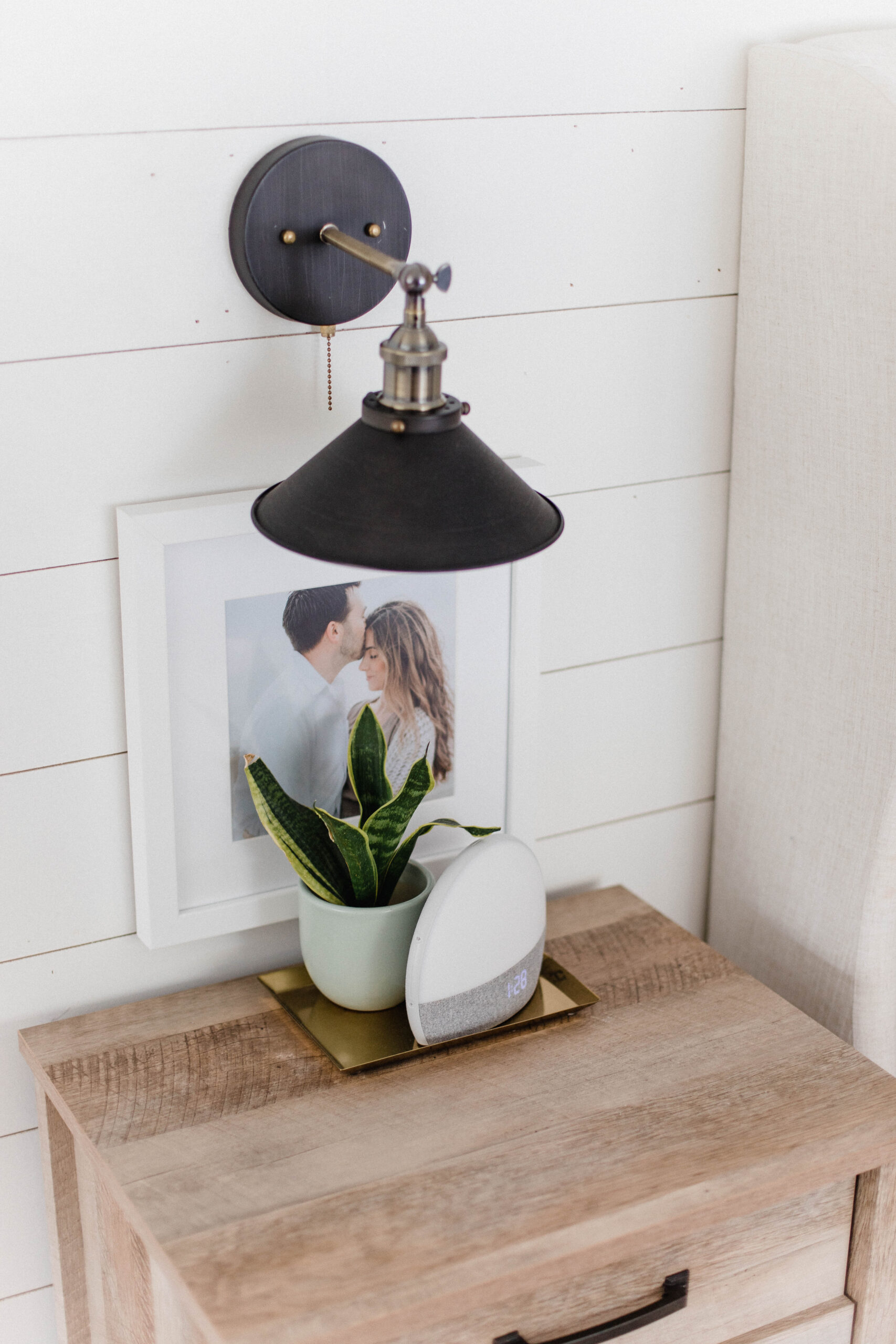 Our nightstands were fairly inexpensive at the time, and have surprisingly held up well! I have no complaints. I recently added these seagrass baskets underneath them. My husband added a pull chain to the sconce lights, which we use for reading, instead of having them wired to a switch. I also like that they don't take up space on the nightstand!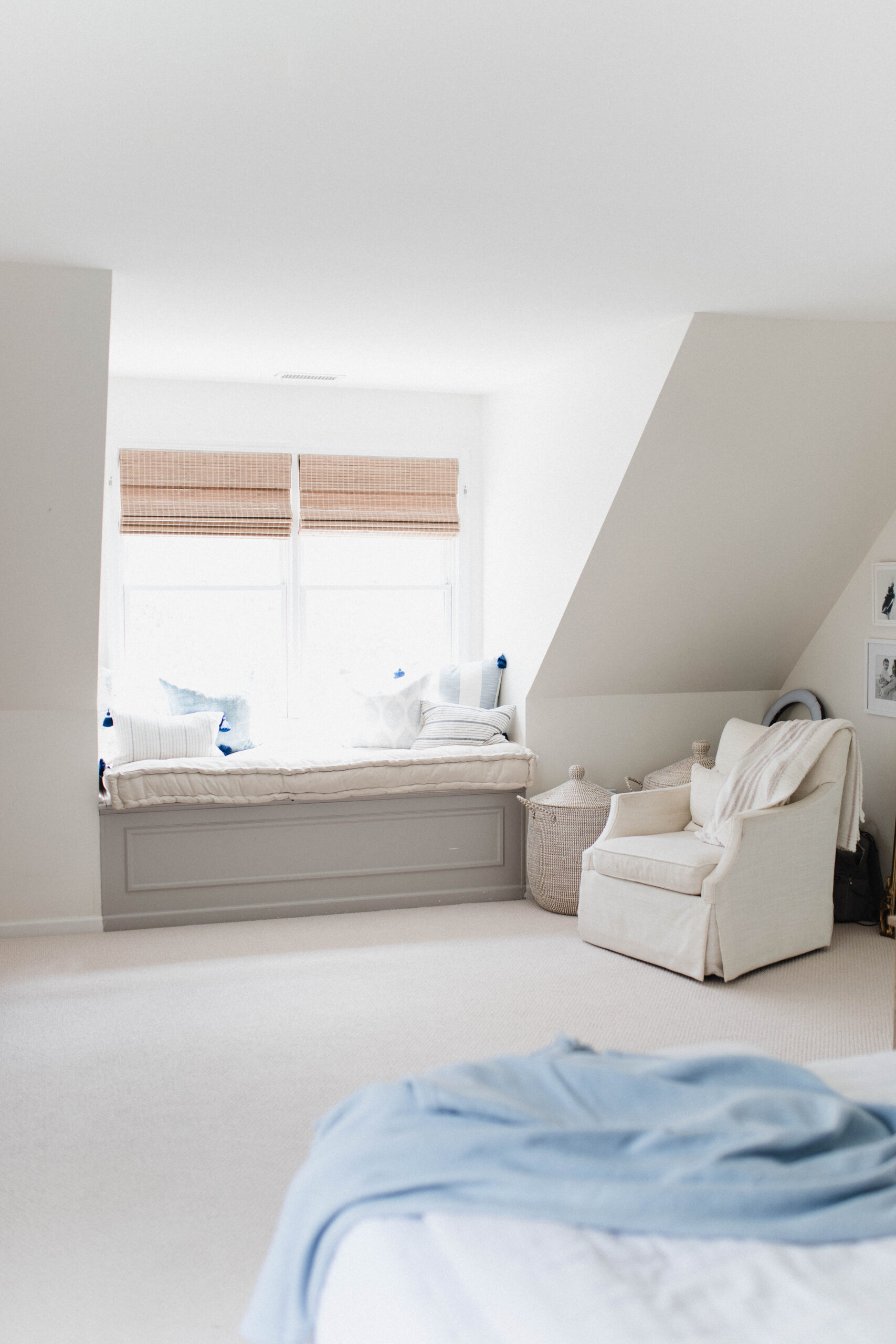 One of my favorite features is the window seats we have in this bedroom and the boys room. It's an adorable little sitting space! I wanted to add some lighting to it, like we did in the boys room, but we decided to hold off for now. I love sitting here to work!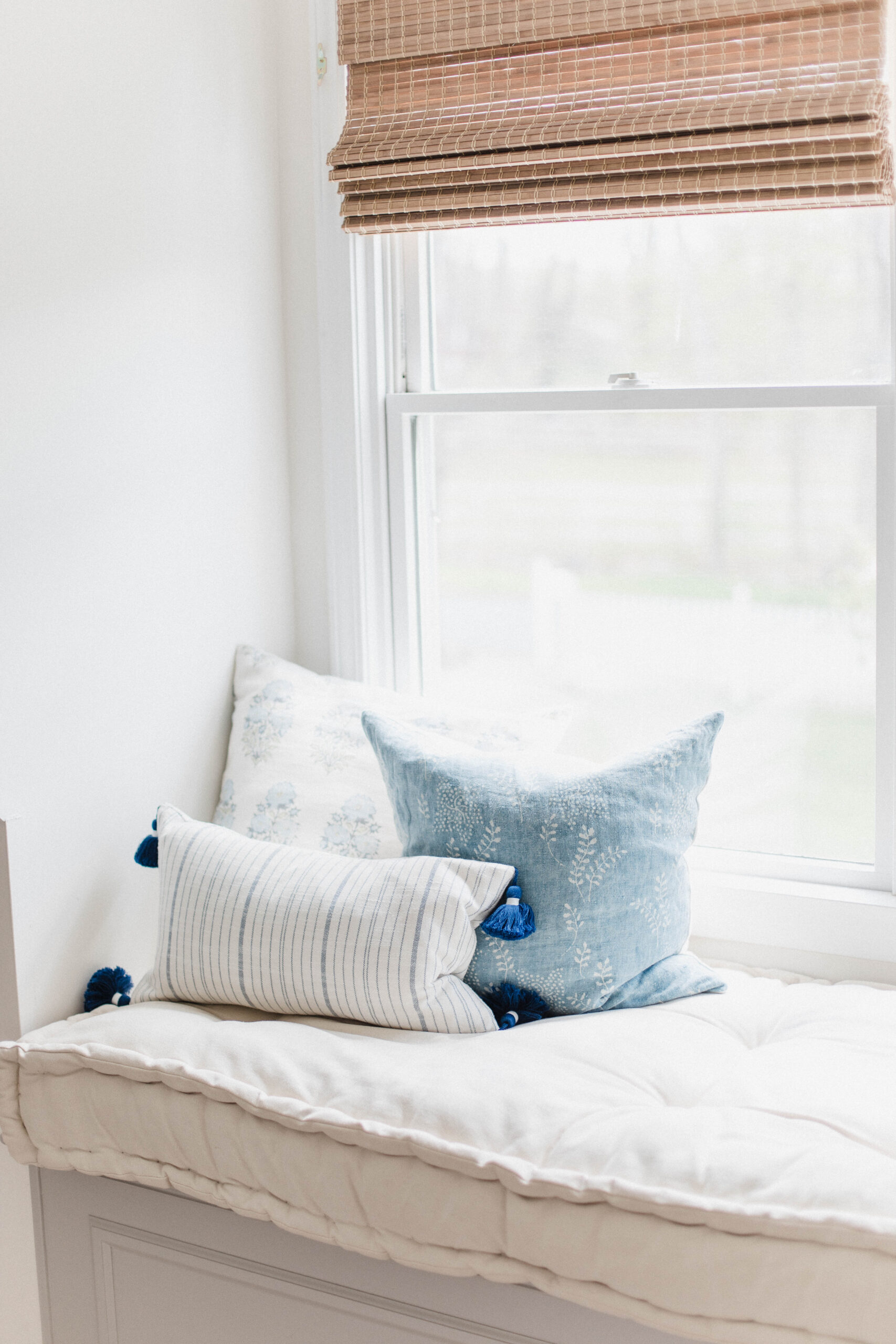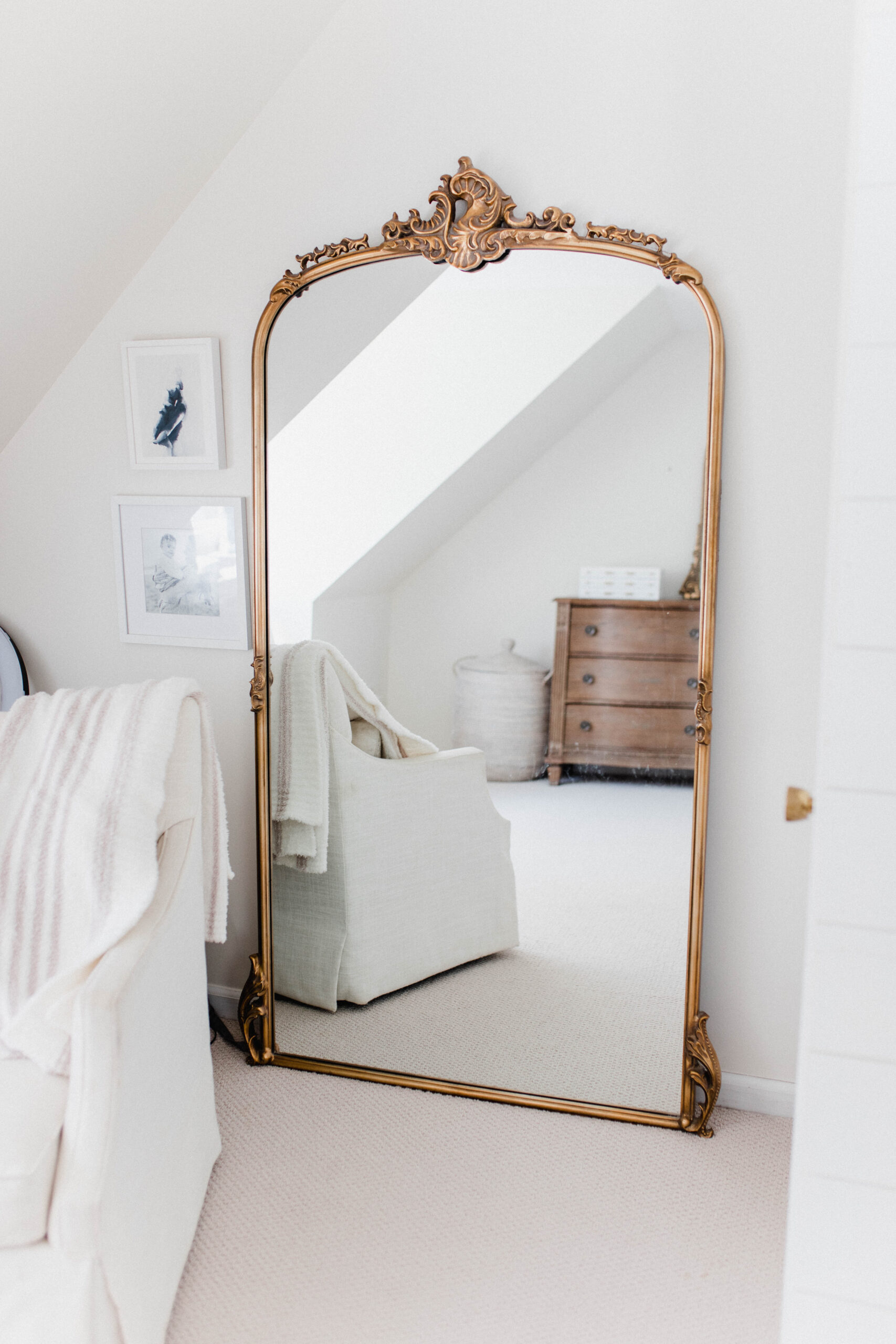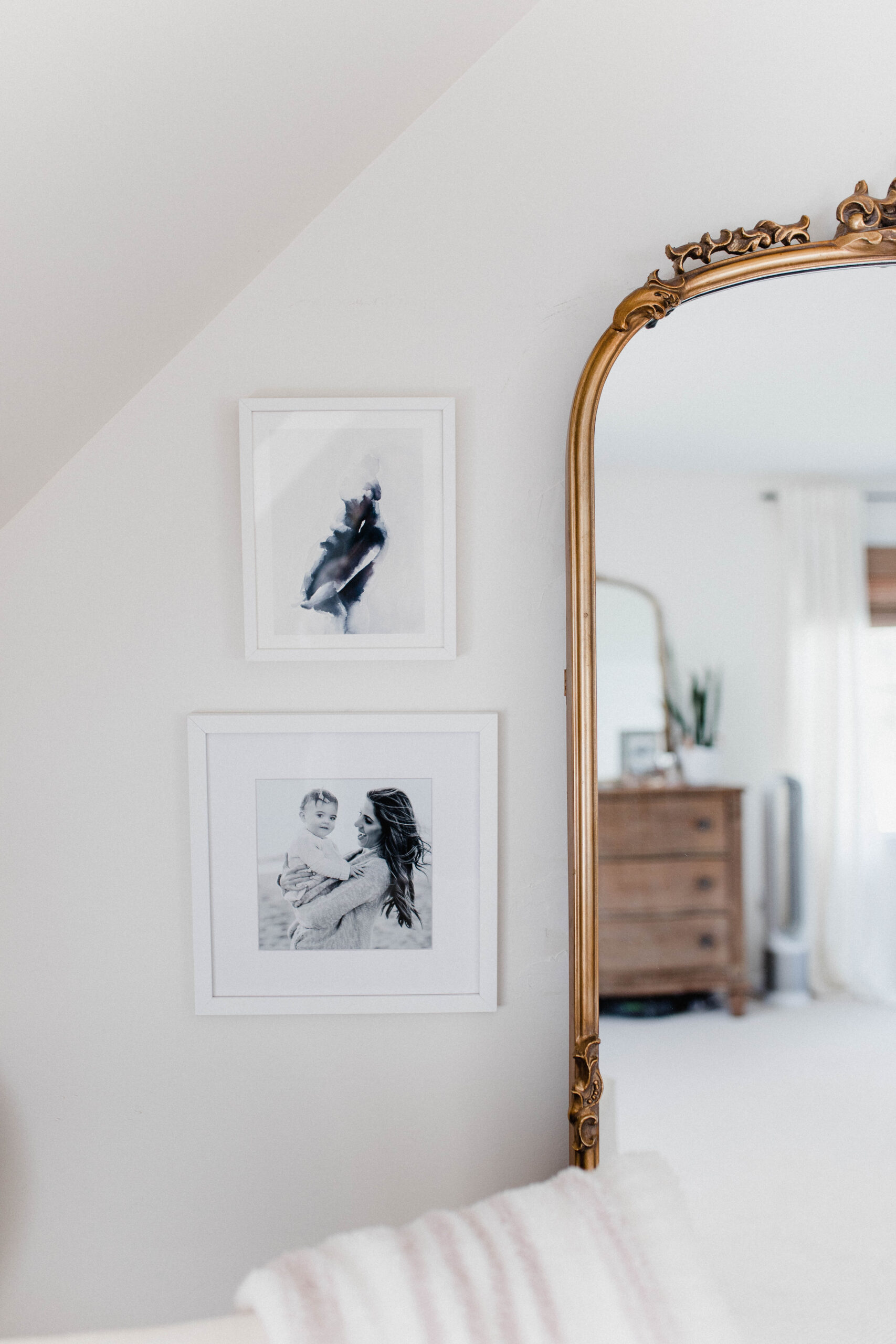 Our dressers are from Raymour and Flanigan. We've had them for 4 years now and they're already broken, just an FYI. I'm asked about them frequently and they have not held up to my expectation. I plan to replace them when we move!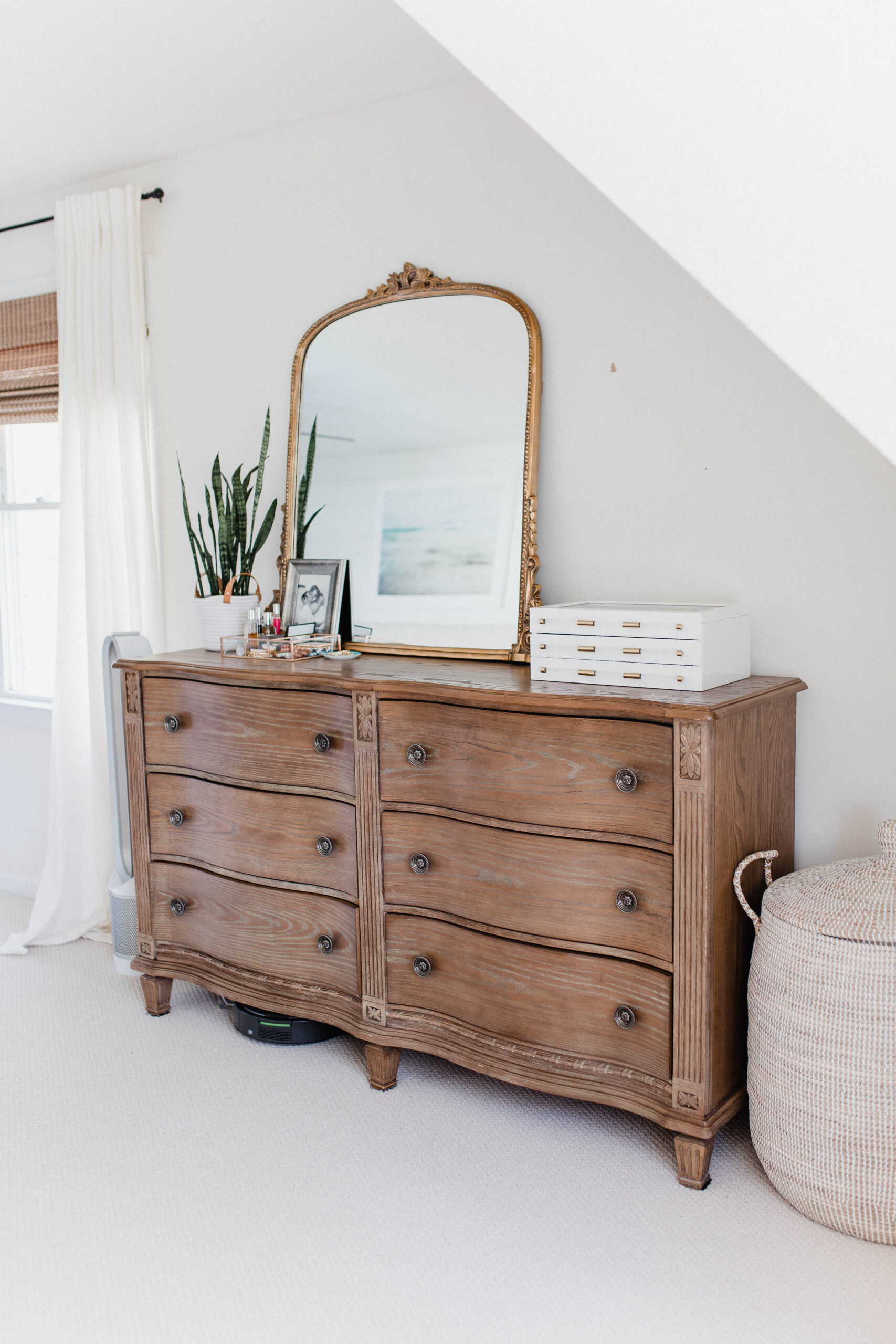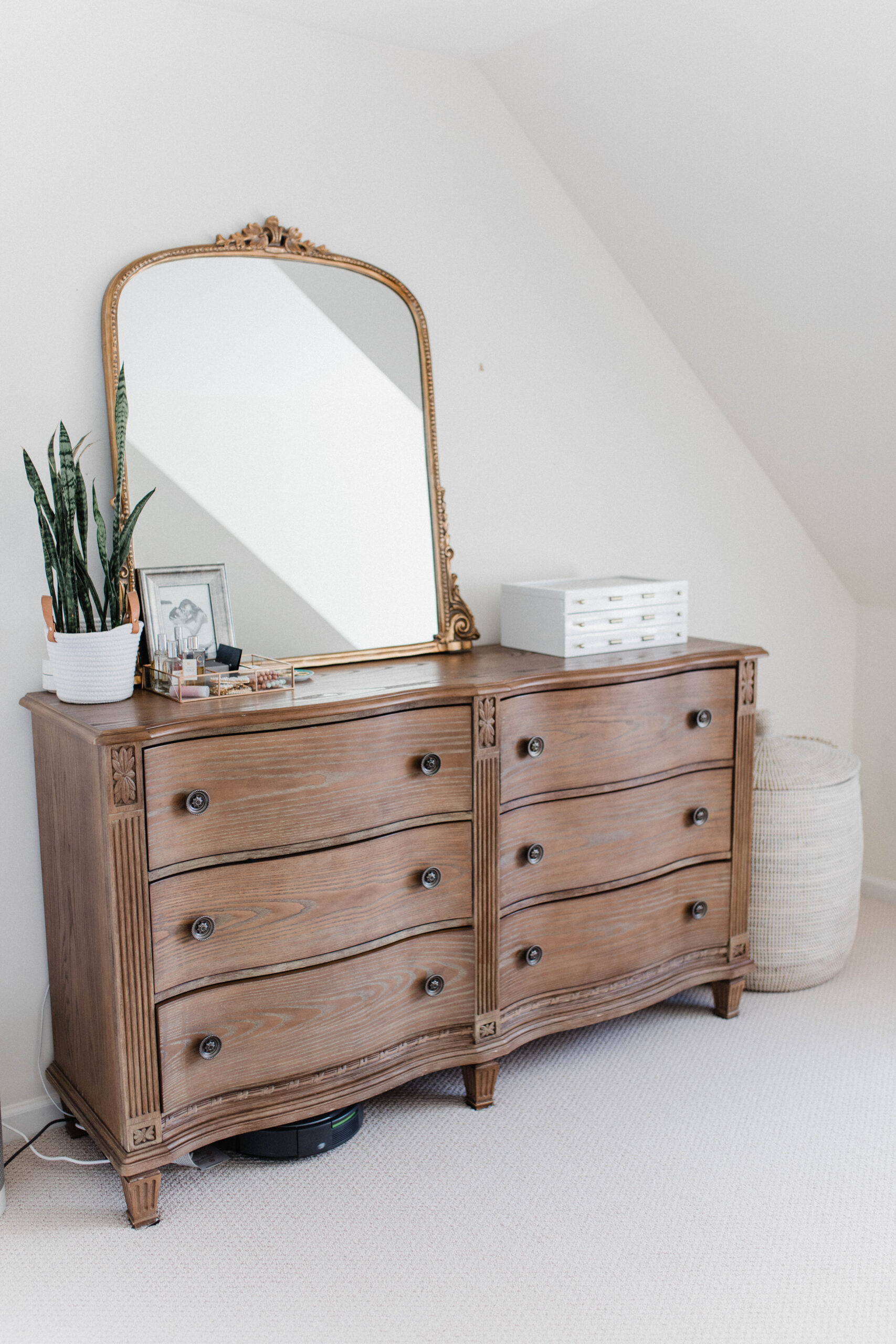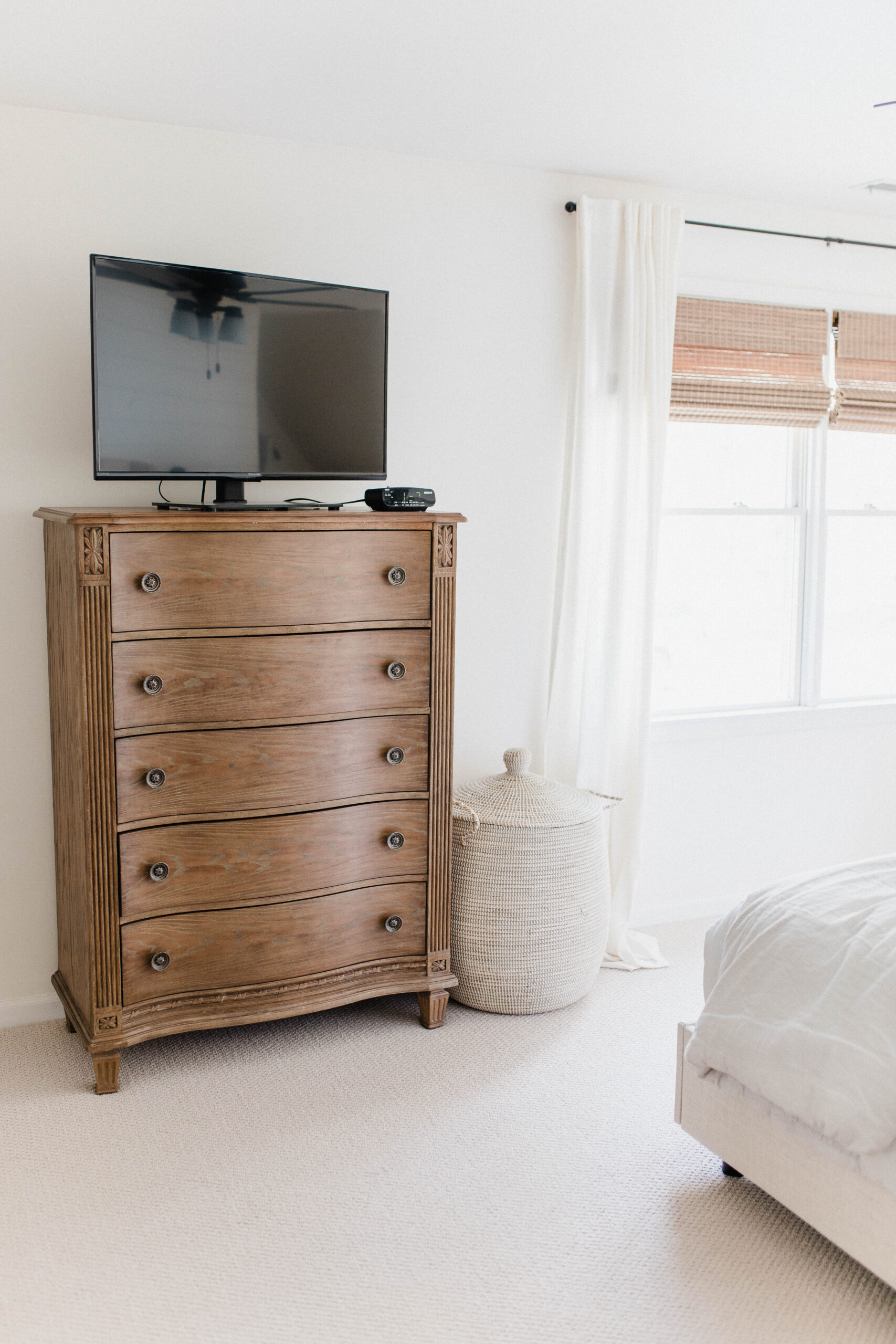 We don't spend much time in here, hence why I feel the space is a little wasted! But I really love how bright the room is, which is one thing I'll be looking for in a new home! Even on a dark day, it's still pretty bright in here! 🙂
Paint Color: True Value EasyCare Paint in Wedding Cake
Sources
Window Pillows (here and here)
Curtains: Ikea RITVA