I'm rounding up a few of my favorite summer beauty products that I've shared frequently with you! My routine changes slightly during the summer because of the heat, humidity, and our frequent time spent outdoors! Below are a few of my favorite skincare, makeup, hair, and body products that I love for this time of year!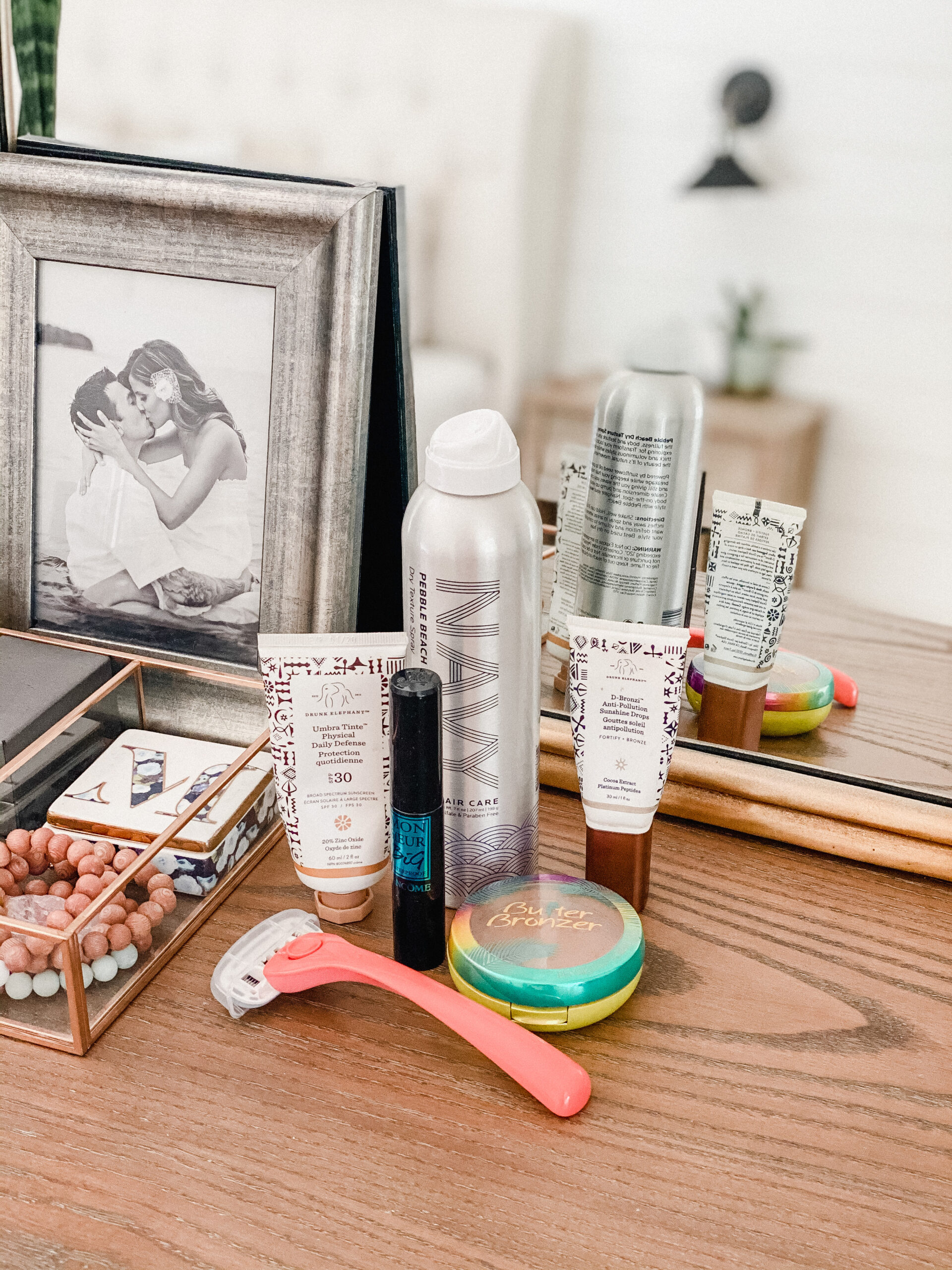 Drunk Elephant D-Bronzi Anti-Pollution Serum: I've shared this serum before – it's awesome for adding a little color to your face without using self tanner! I mix a little pump of this in with my Marula oil before I apply my SPF.

Drunk Elephant Umbre Tinte: I love that this SPF is tinted and adds some color to your complexion! It's not greasy, either, and my makeup still applies well on top of it. Great for summer!

Physicians Formula Butter Bronzer: This is the best drugstore bronzer! I love how inexpensive it is, and how well it applies and blends. It had a matte finish, which I prefer as well. It lasts quite some time, too! I use the shade Bronzer.

Navy Hair Care Pebble Beach Texture Spray: I love how this texture spray gives my hair a beachy texture. It keeps my style all day, and still has a flexible hold. The code LAUREN makes it only $25.90!

Lancome Monsieur Big Waterproof: The waterproof version of my favorite mascara, this one is perfect for beach and pool season (as well as allergies, ha!). It gives perfect volume and length to your lashes, and doesn't rub off during the day.

Billie Razor: My shaving game increases quite a bit in the summer, so I'm thankful for my Billie subscription! This razor gives me the silkiest smooth legs, especially with the use of their shaving cream! I also really love their body wash, too. It's really sudsy and hydrating. Billie has a subscription you can adjust based on your shaving needs. I get my razor blades delivered monthly! The best part is it's only $9, which is way cheaper than I was spending on store bought razors!

What are some of your summer beauty favorites? I'd love to know in a comment below!