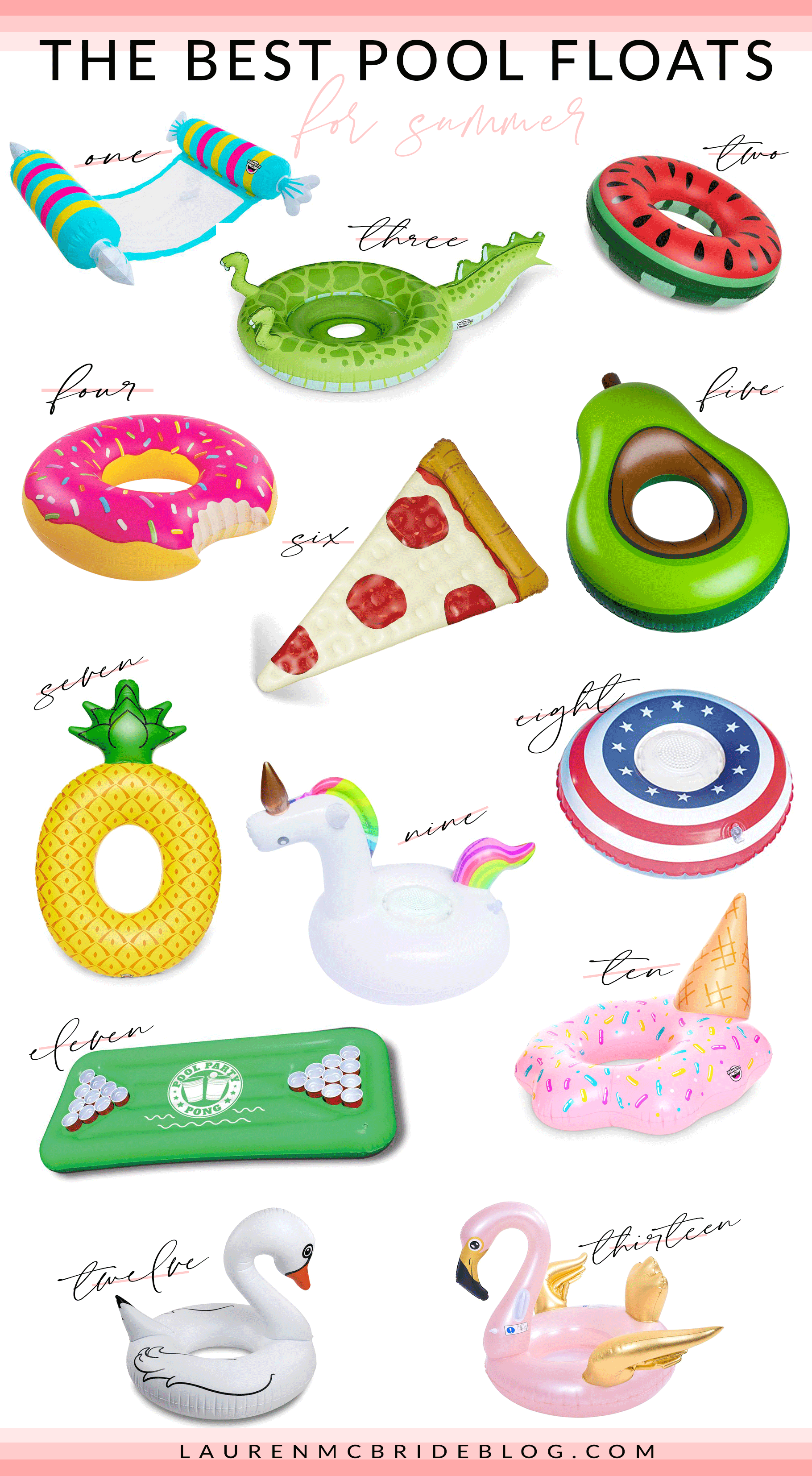 I'm suuuuuper excited because the new home we purchased has a POOL! While this wasn't a requirement for our next home, it sure is an added bonus! I'm especially looking forward to it given that this summer will most likely look a bit different than past summers. We are planning to make the most of it, and therefore I've been on the hunt for all the adorable pool floats! I saw a ton on QVC that I rounded up below for you if you're looking for some yourself!
I also just want to add, because I wouldn't be true to myself if I didn't say this, pool safety is so important! As you know, my children took survival swimming lessons last year, and they still participate to this day. Water safety is not something I play around with. Personally, the floats we do purchase for our pool will be used in moderation (mainly for me, haha). Our swim instructor warned us about the dangers of pool floats, so please be safe!!
1 // CANDY SLING
2 // GIANT WATERMELON
3 // T-REX TAIL
4 // PINK FROSTED DONUT
5 // GIANT AVOCADO
6 // GIANT PIZZA SLICE
7 // GIANT PINAPPLE:I can see myself sitting in this, sipping on a pina colada blasting some Bob Marley. This is how I'll be spending summer 😉
8 // AMERICAN FLAG:This one is great for the 4th of July!
9 // UNICORN FLOAT WITH SPEAKER:This one has a wireless speaker!
10 // MELTING ICE CREAM FLOAT
11 // PARTY PONG FLOAT:Can we just talk about how fun this is? Just don't drop adults beverages in the pool!
12 // WHITE SWAN
13 // PINK SWAN
So fun! I'll let you know what I scoop up!