It's here! Our Christmas in July launch for the Lauren McBride collection is now available to shop on QVC! QVC has been celebrating Christmas in July for the past 33 years, and it was only fitting to create some decor with Christmas being my favorite holiday 🙂 I designed my dream holiday collection below for you, and I hope you love it as much as I do! We could all use a little joy in the year 2020, am I right?!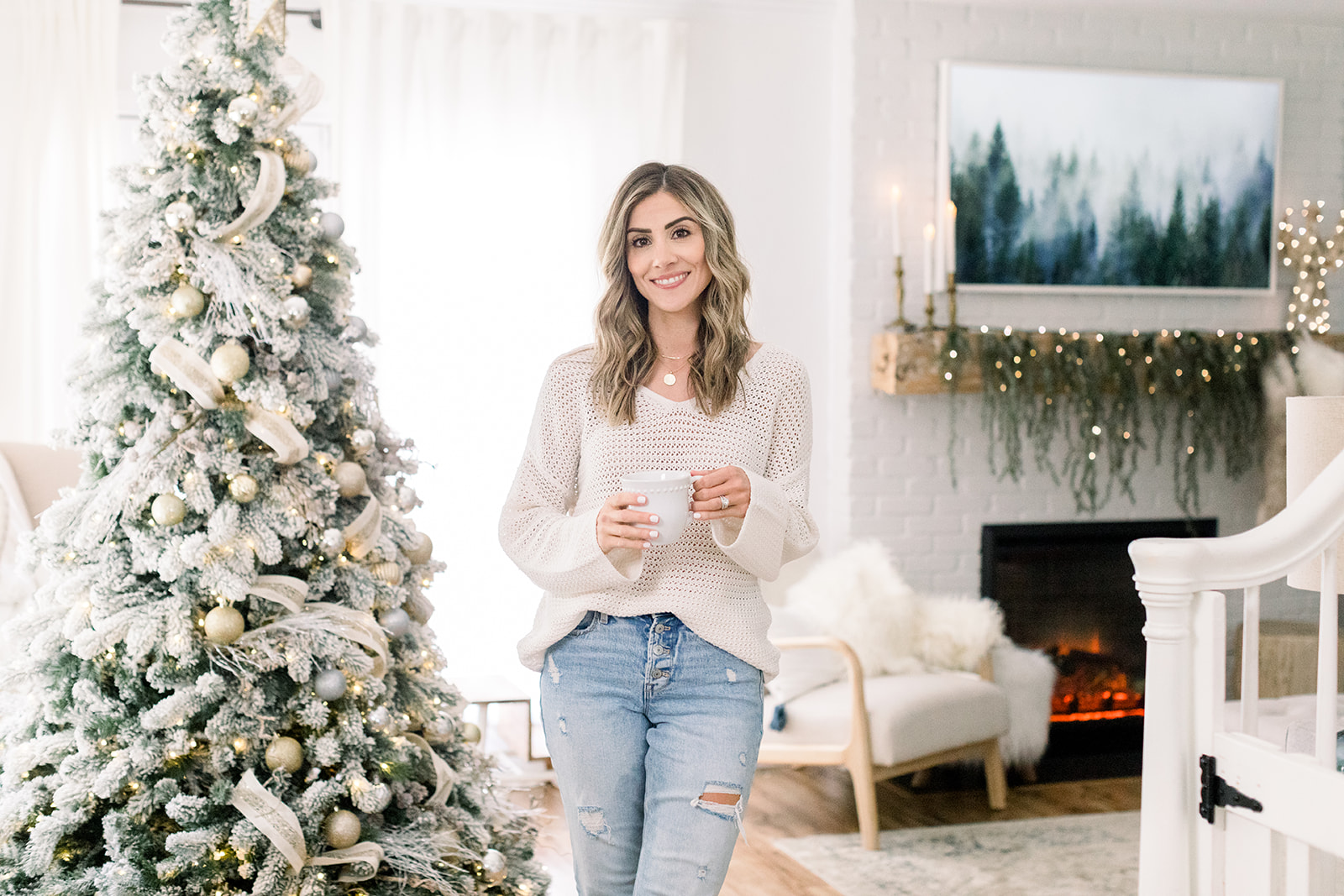 I've been on the hunt for the perfect tree topper for years, so it was only fitting that we made one! I love the mixed metals that will work with any tree decor. It's hollow in the back, so you can easily stick some twinkle lights inside for a glow! A little tip, I use a wire to secure it to the top of the tree!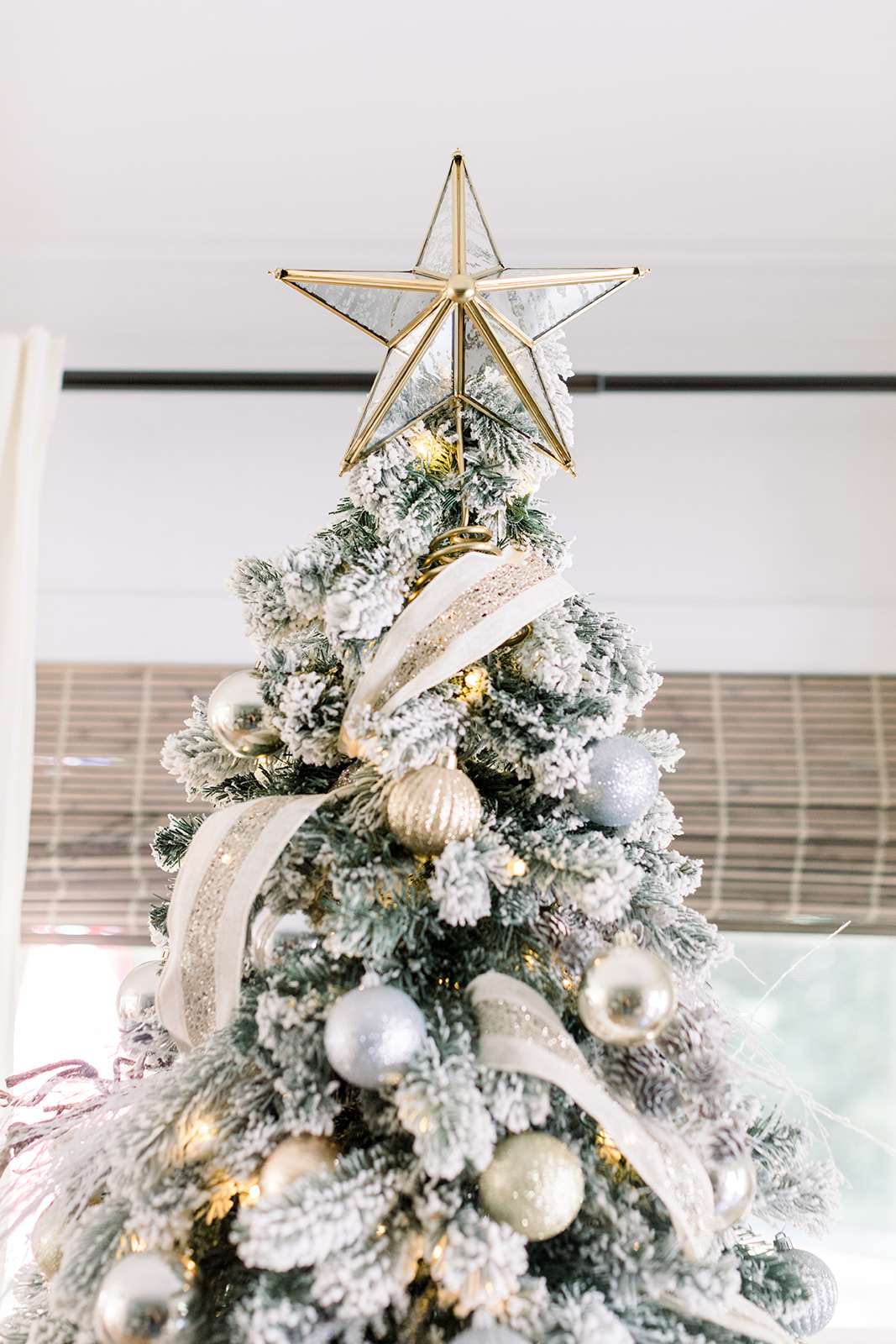 This tree collar is everything I've ever wanted in one and more! I love that the white wash is subtle, and adds a slight coastal vibe while still being neutral for decor. The collar is made up of 3 parts that attach together. I absolutely LOVE how his piece turned out!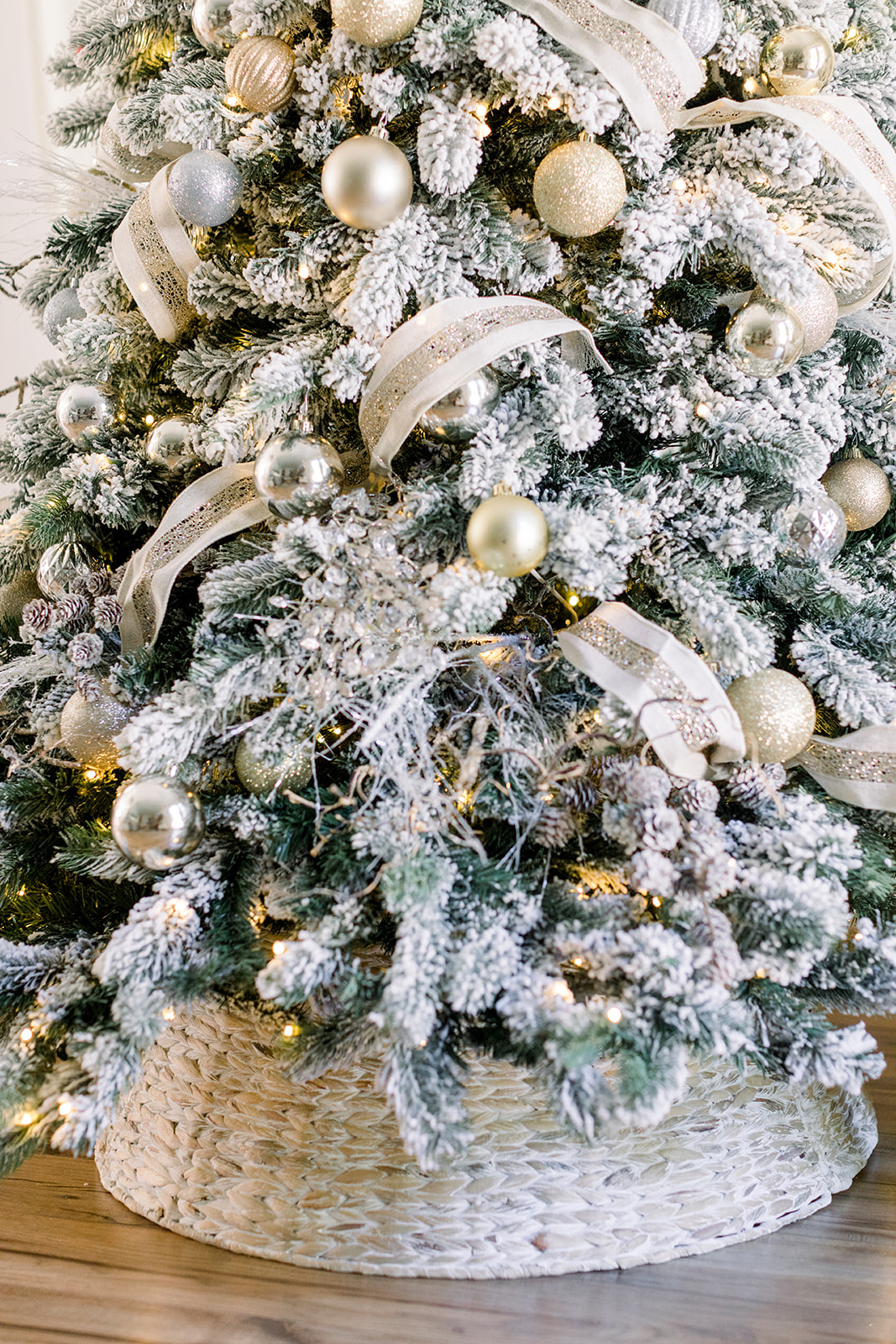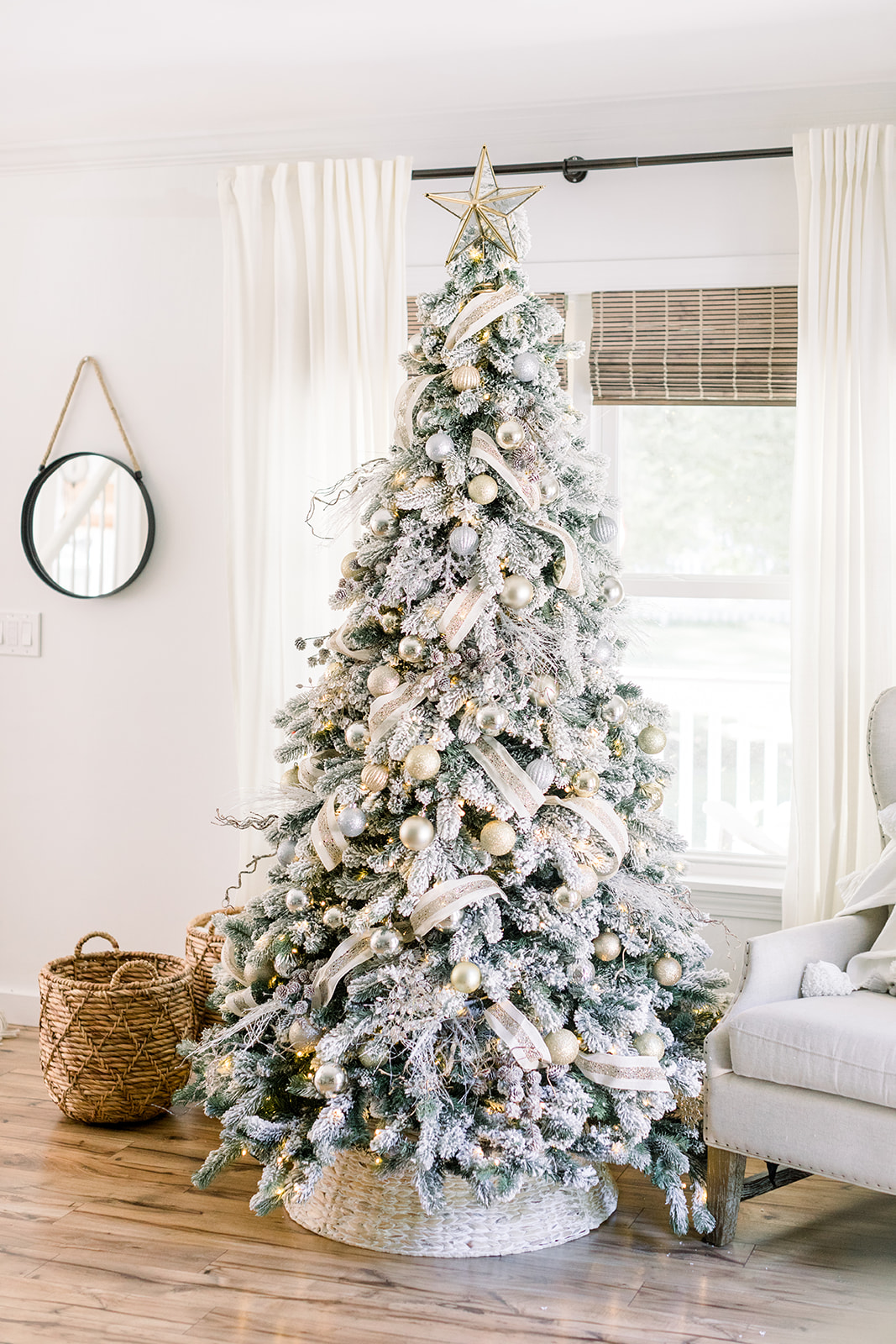 This angel will add the perfect mood lighting to a room for the holiday season! The battery pack insets into the base, and the LED lights can be set on a timer. She's a great height at 17″, and she can easily be displayed on a mantle, side board, or bookcase!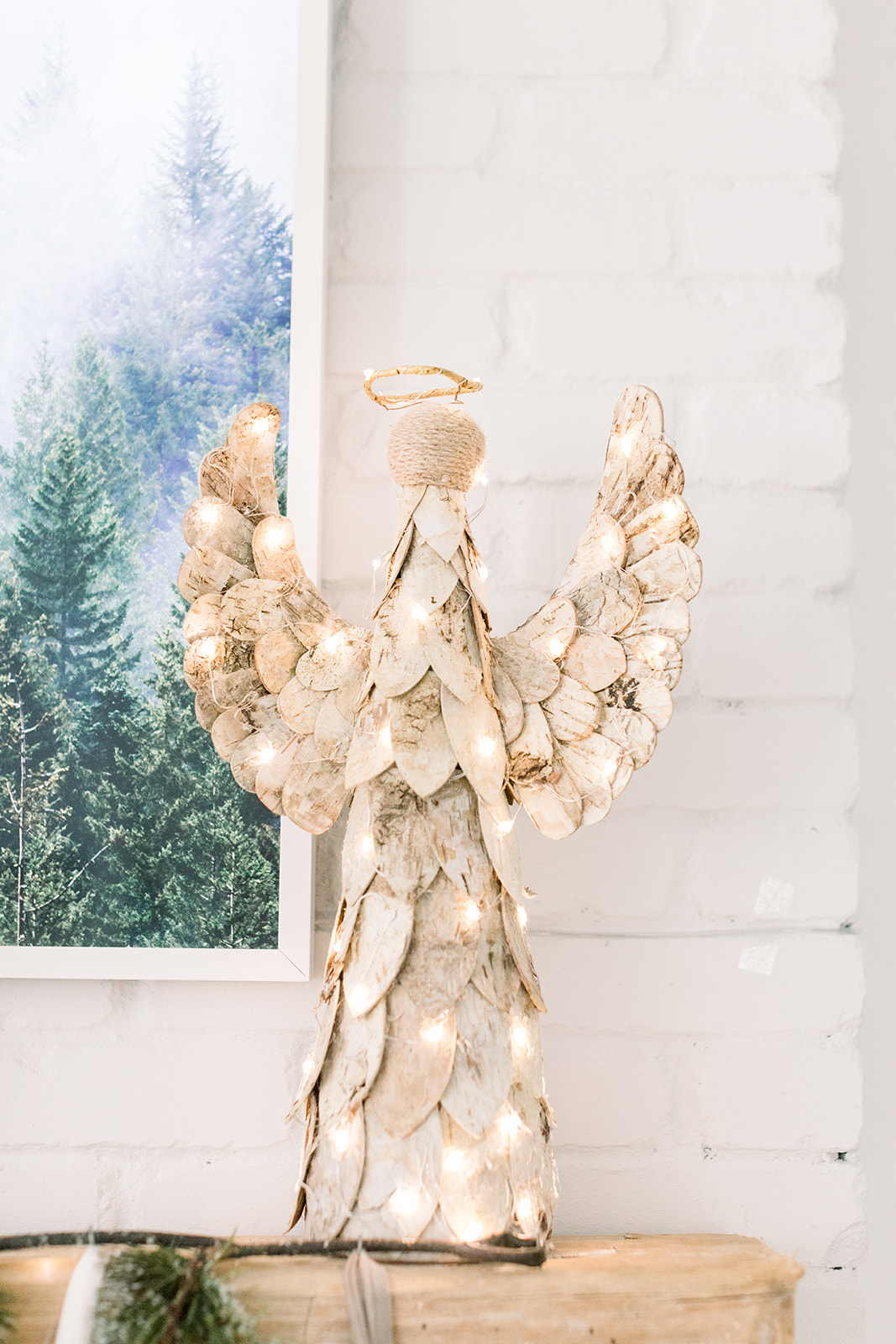 I personally love faux fur stockings for some coziness and texture on the mantle during the holiday season. I wanted to create a neutral palette with these so they can easily be integrated with your current decor!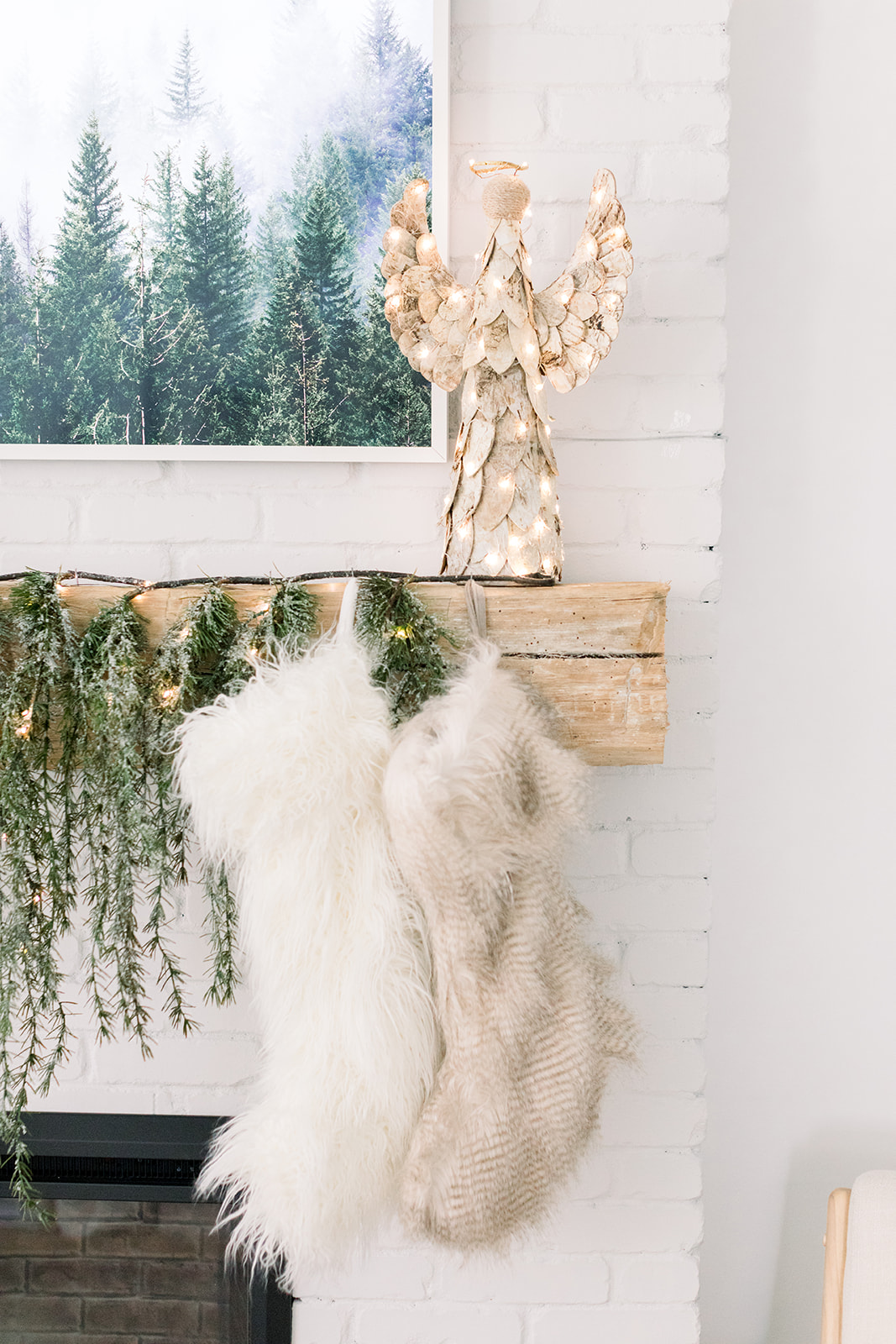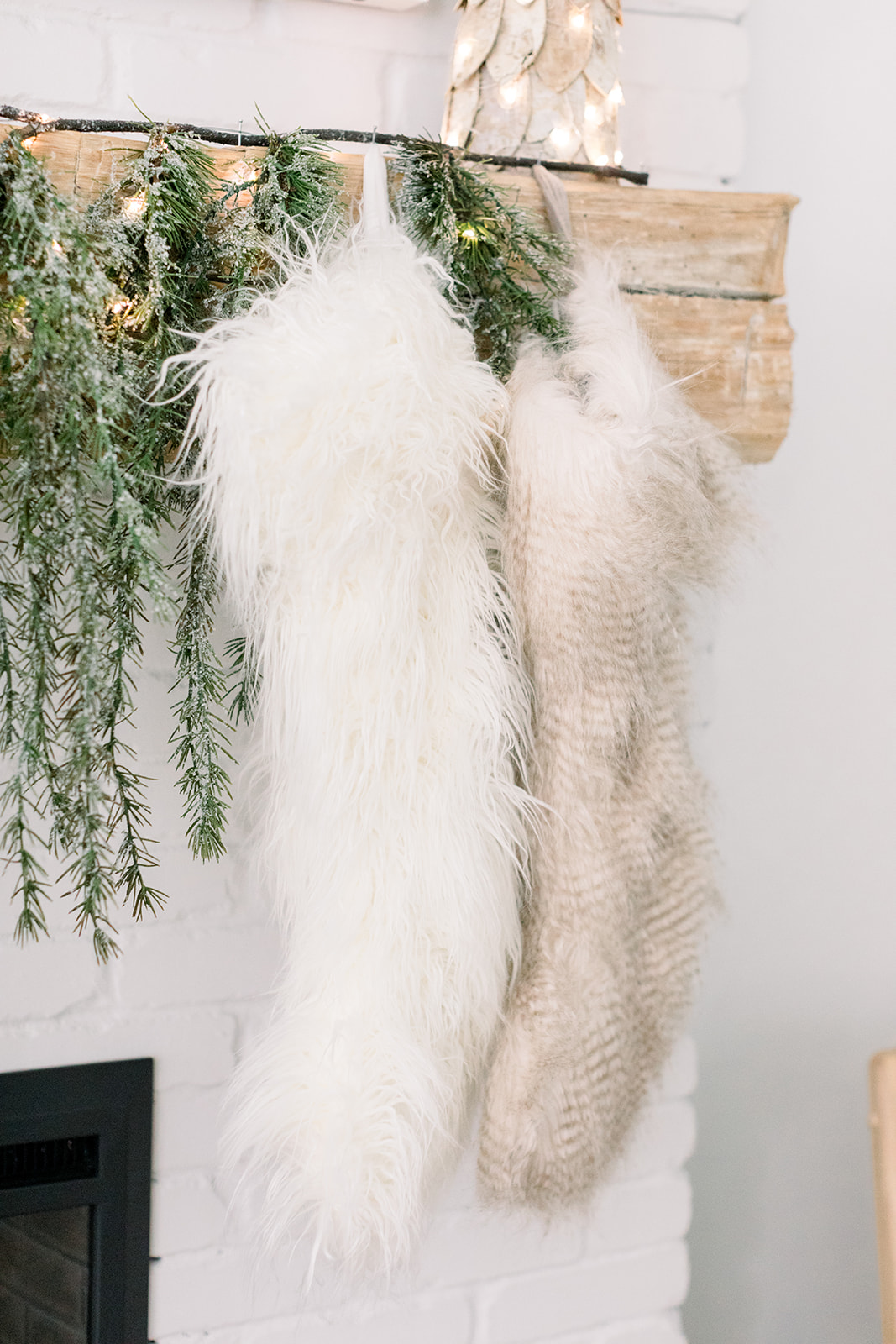 These tree skirts match the stockings about! I love the cozy look they add to the base of the tree. Mix and match with the stockings, or get them in a set for a cohesive look. Either way, they're both neutral enough to fit in with your decor!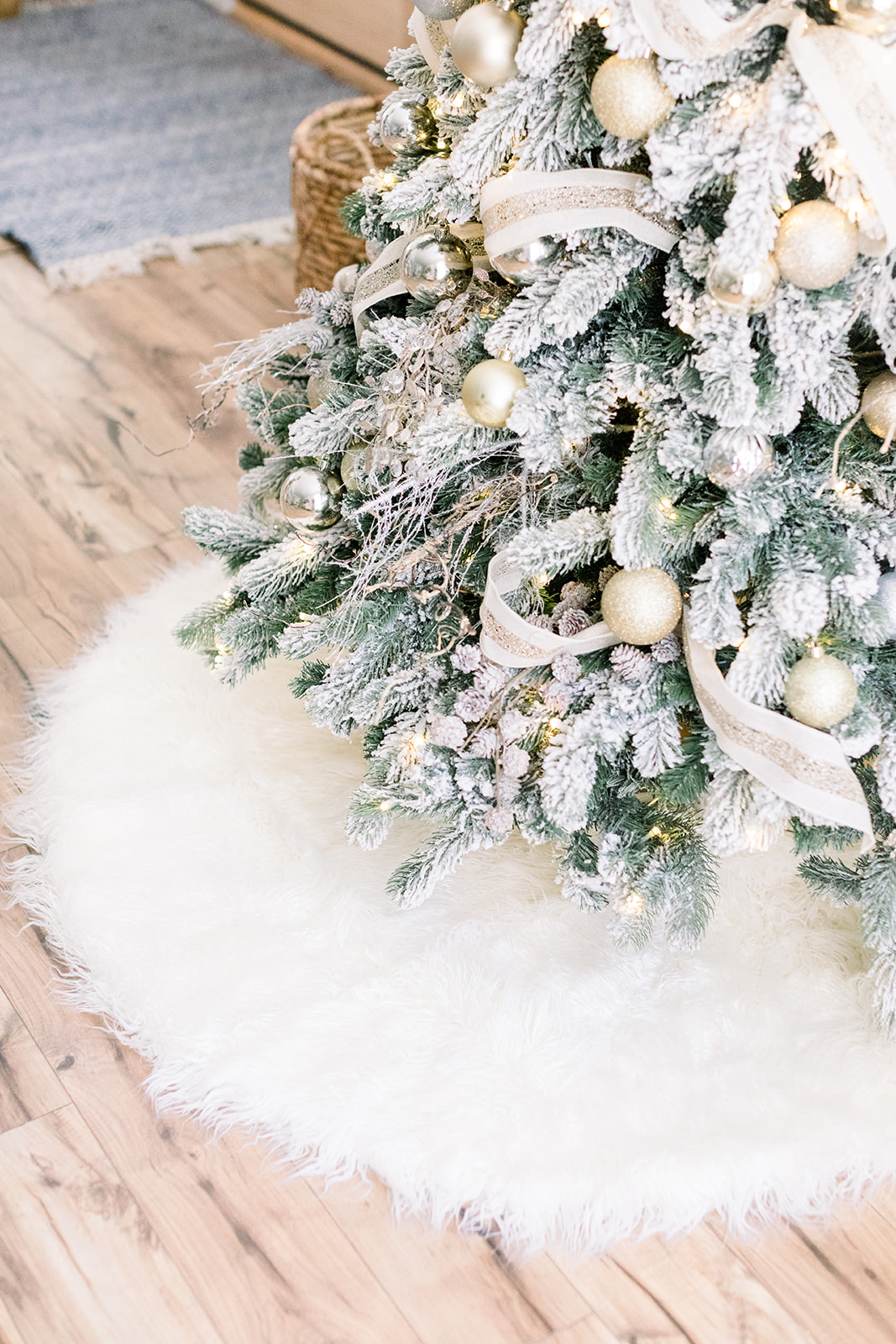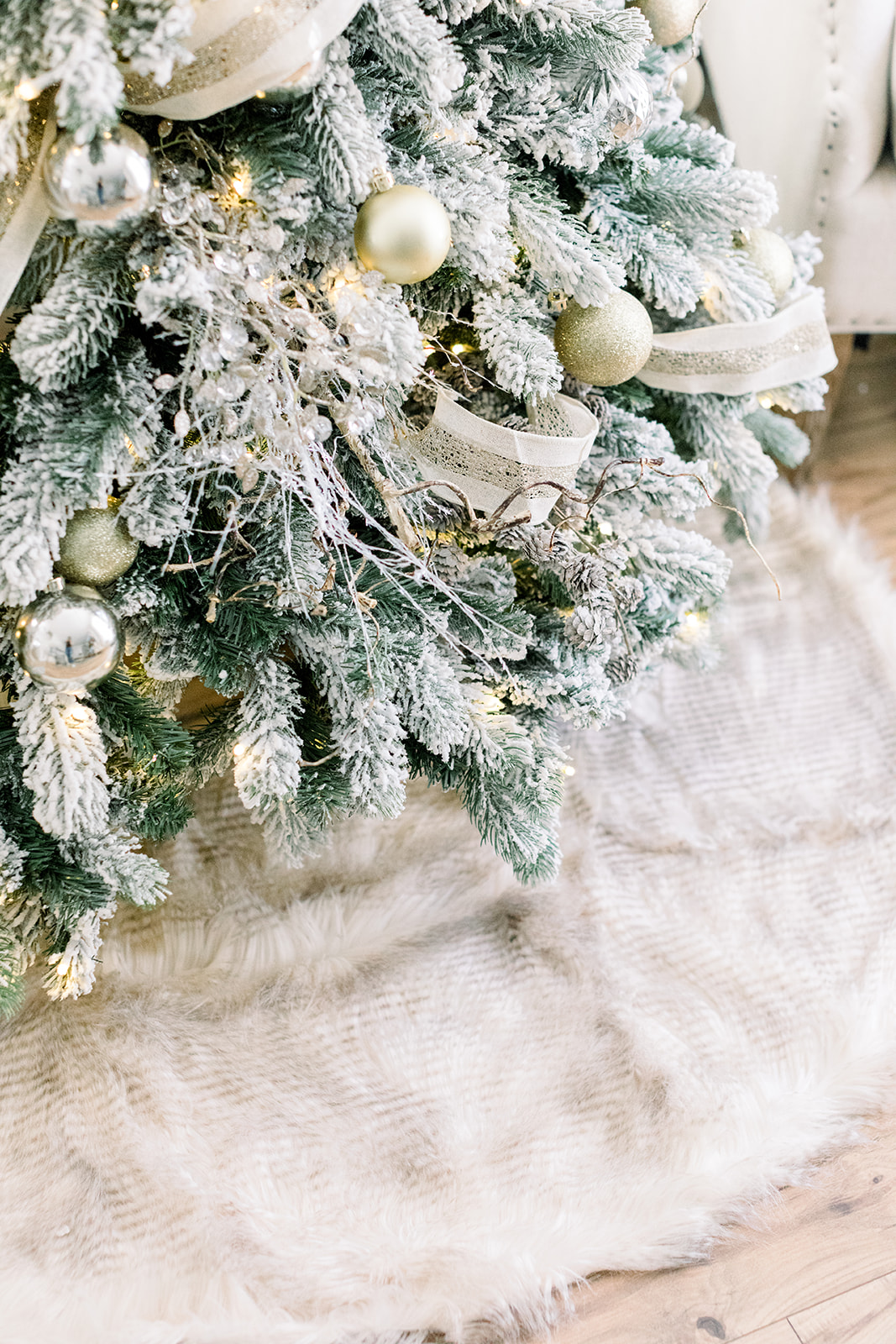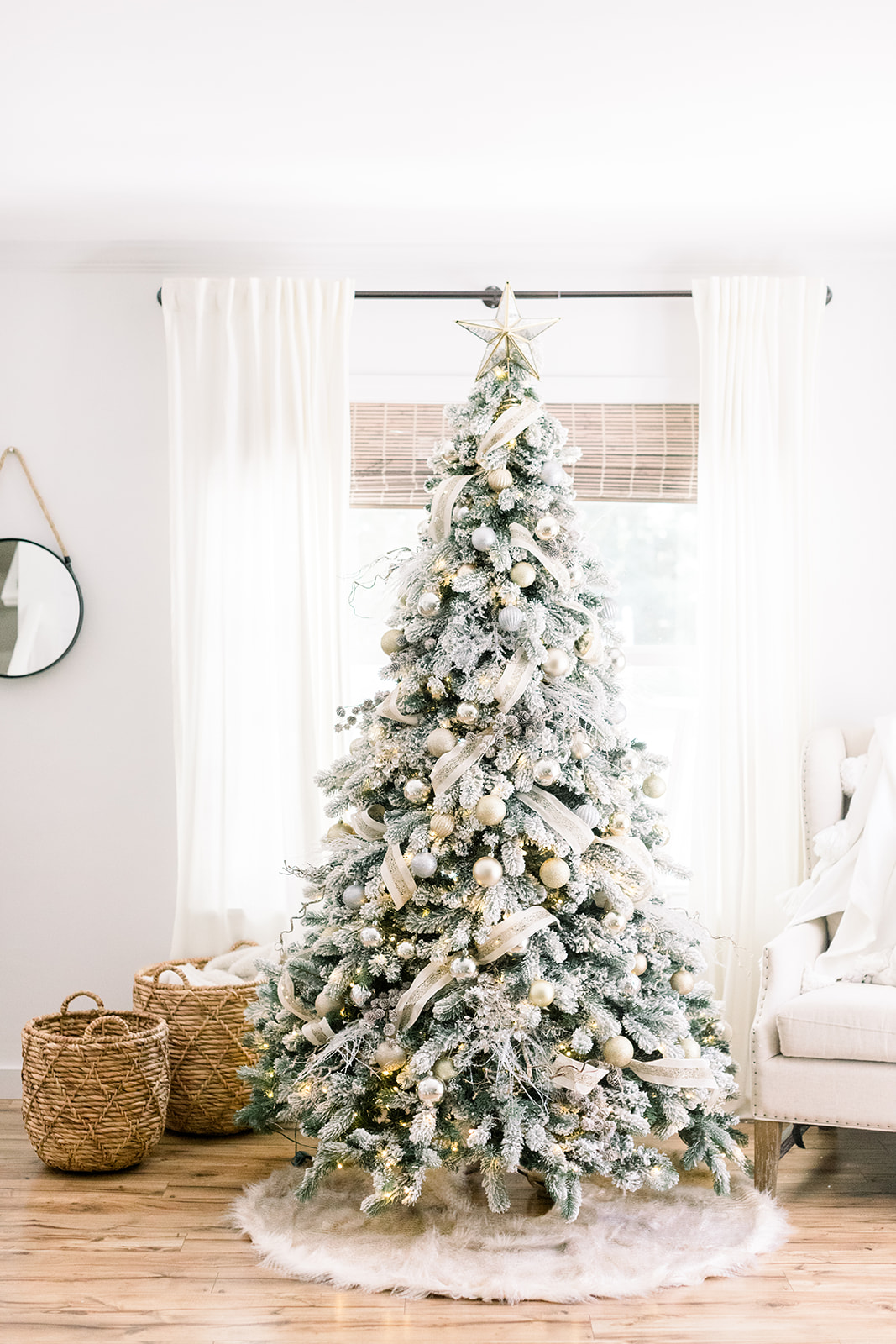 I have another waterfall garland I decorate with during the holiday season, and wanted to improve upon that style for this collection. This garland is whimsical with the way it waterfalls down, and the addition of battery powered LED lights add some seasonal ambience!
I own a variety of vintage brass candlesticks, which can be hard to find! We decided to create a replica of a few that I own so you can add them to your own decor. I use these for holiday tables capes, on my mantle, and even a fireplace that was not in use. They add a romantic touch to the room! Regular tapered candles, as well as battery powered candles, will fit in these holders. These come in a set of 3!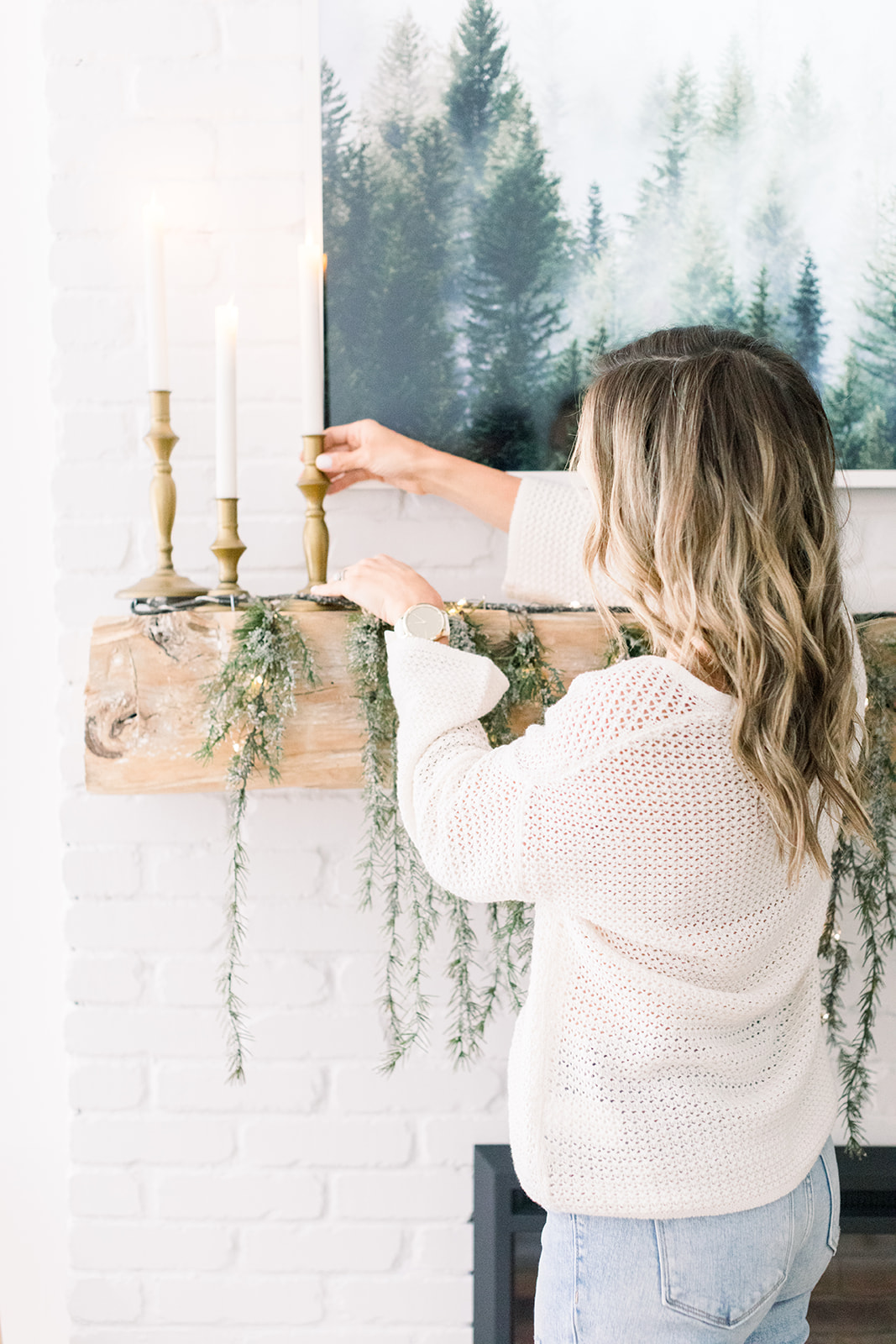 These little houses are battery powered and have LED lights inside that can be set on a timer! They great the perfect little vignette with some mood lighting! These come in a set of 3 in various heights.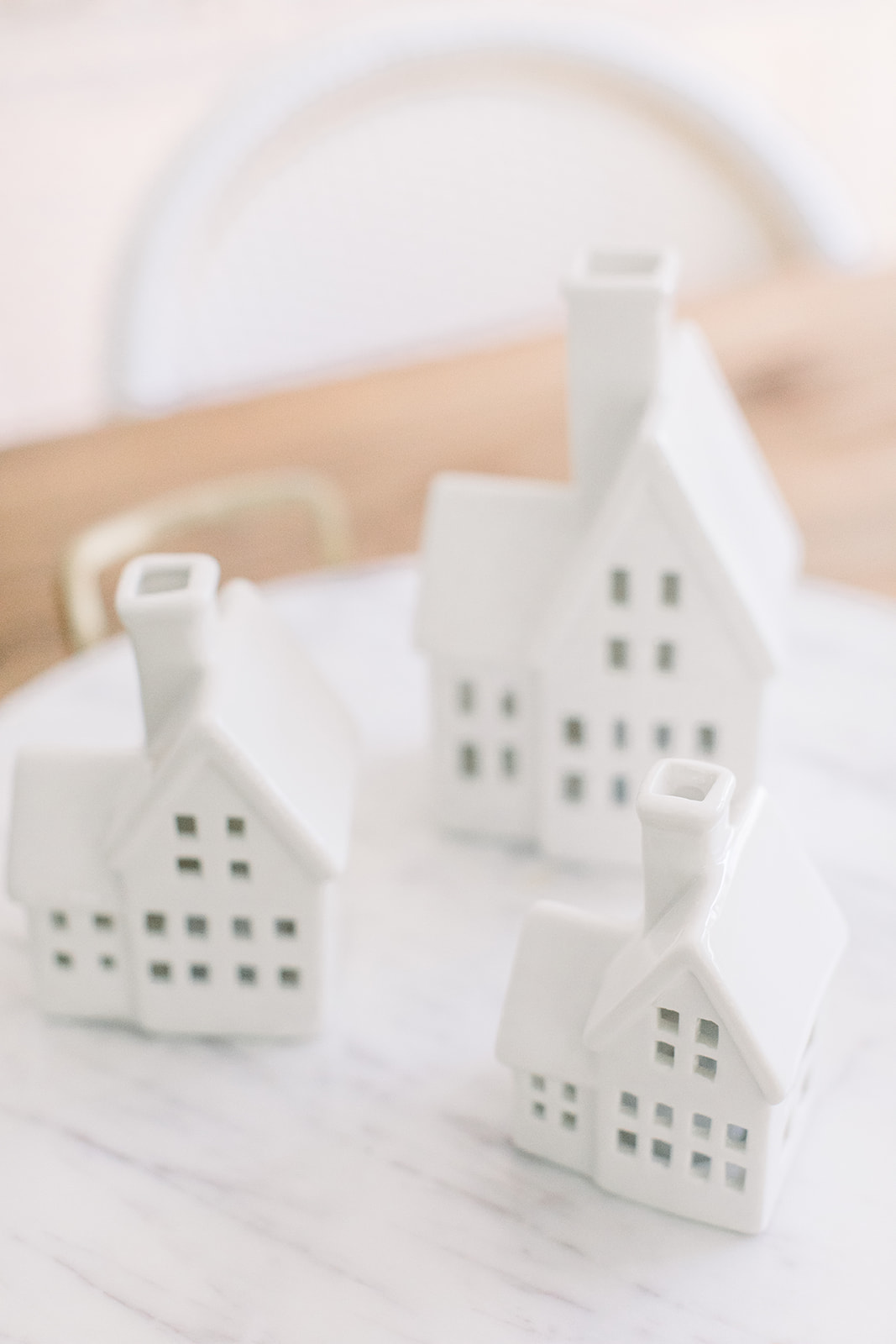 These mini trees are adorable on a sideboard or even next to a fireplace. They're available in 2 sizes, and have LED battery powered lights that can be set on a timer! I love that the burlap base completes their look. Here's a little tip: when fluffing the branches, point them down so it looks like fresh fallen snow. 🙂