I had so much fun decorating our new front porch for fall! We have a lot of little kids in our new neighborhood, so we wanted to do something fun for everyone to see! Below I'm sharing an up close look and linking all of the details.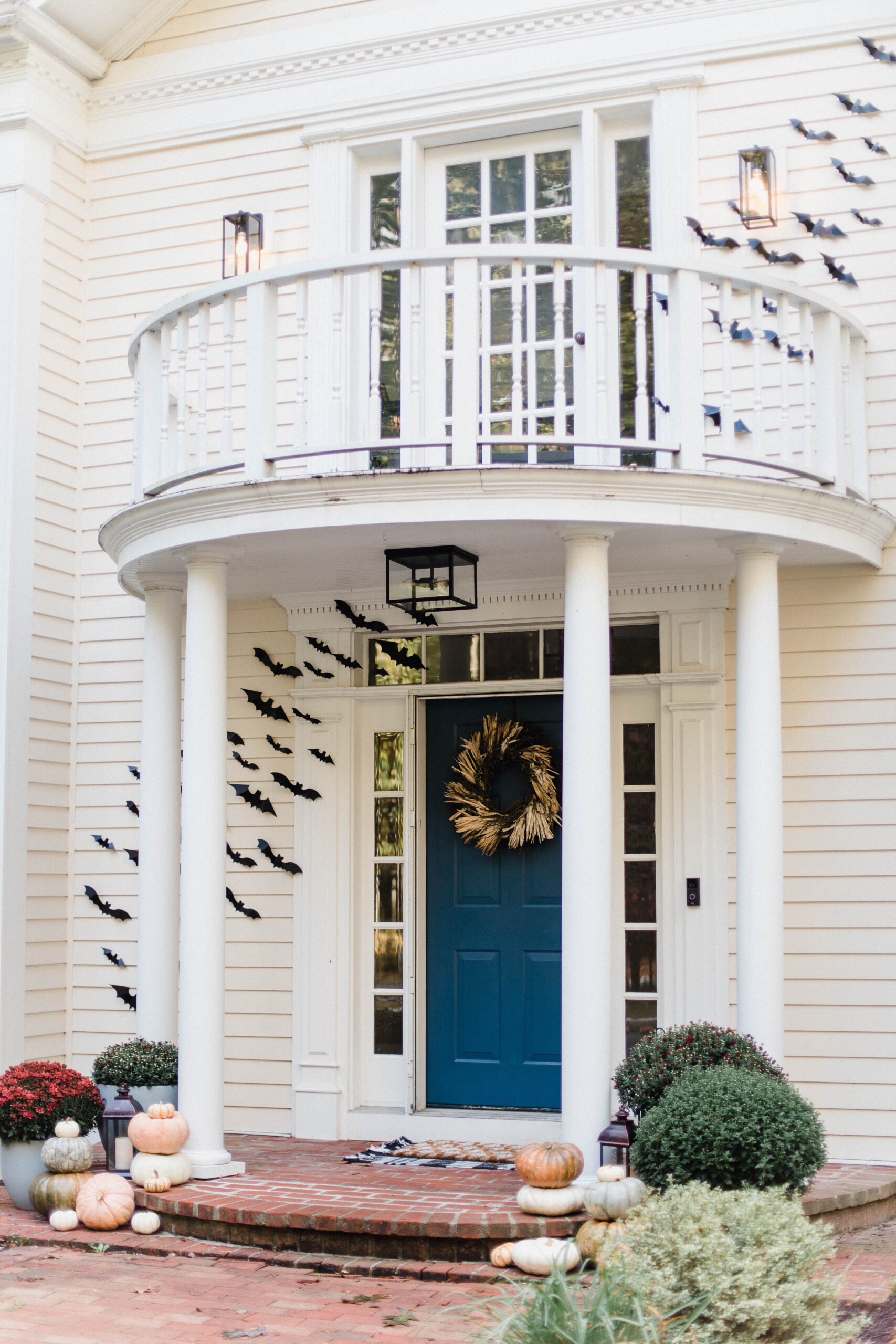 Mums and pumpkins are always a given, and I love how they look on this new porch. I love the "fancy pumpkins" because they add variety instead of just your standard orange pumpkin. I always use varying sizes, and I love for them to cascade down the steps. I added some little lanterns for a welcoming glow, as well!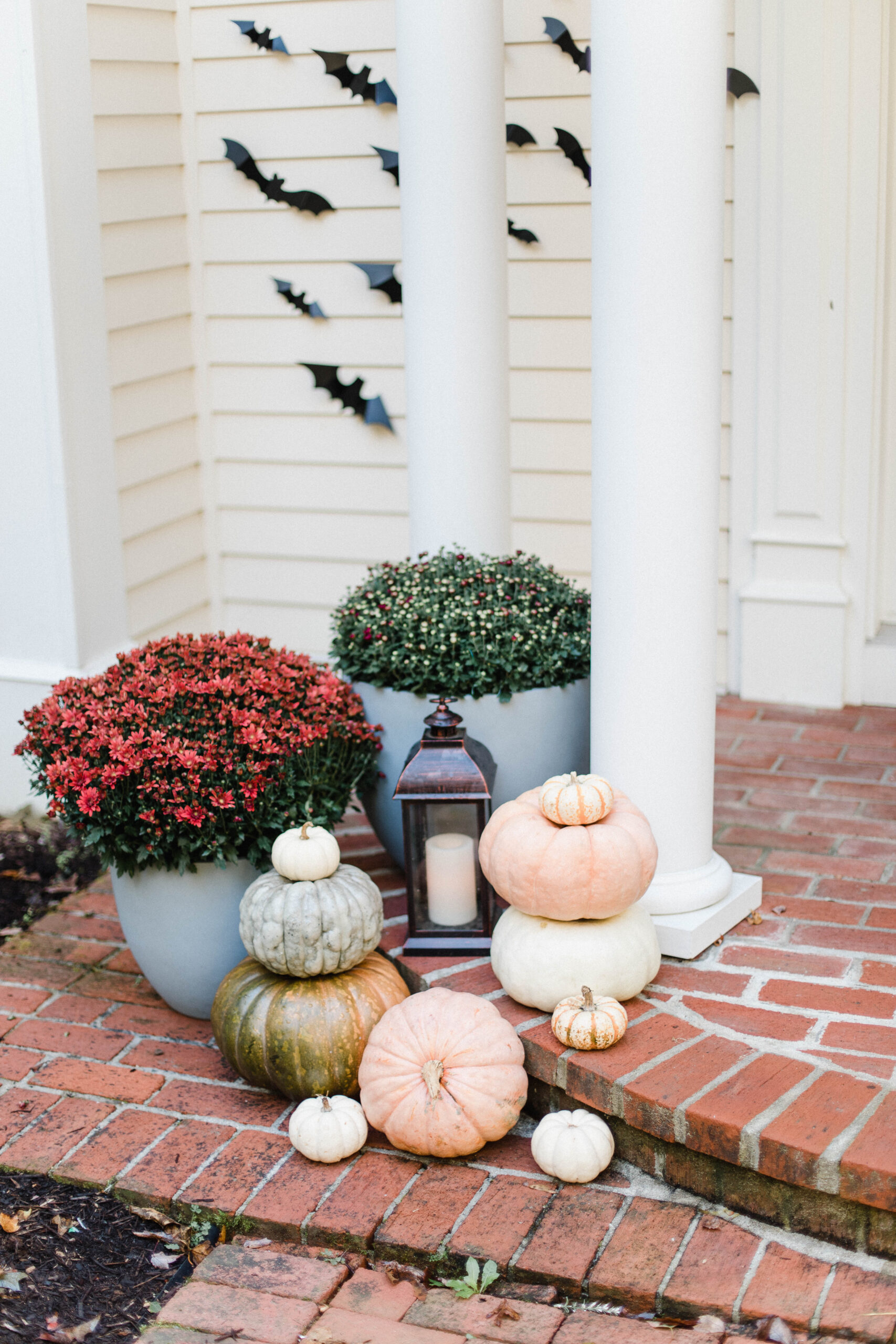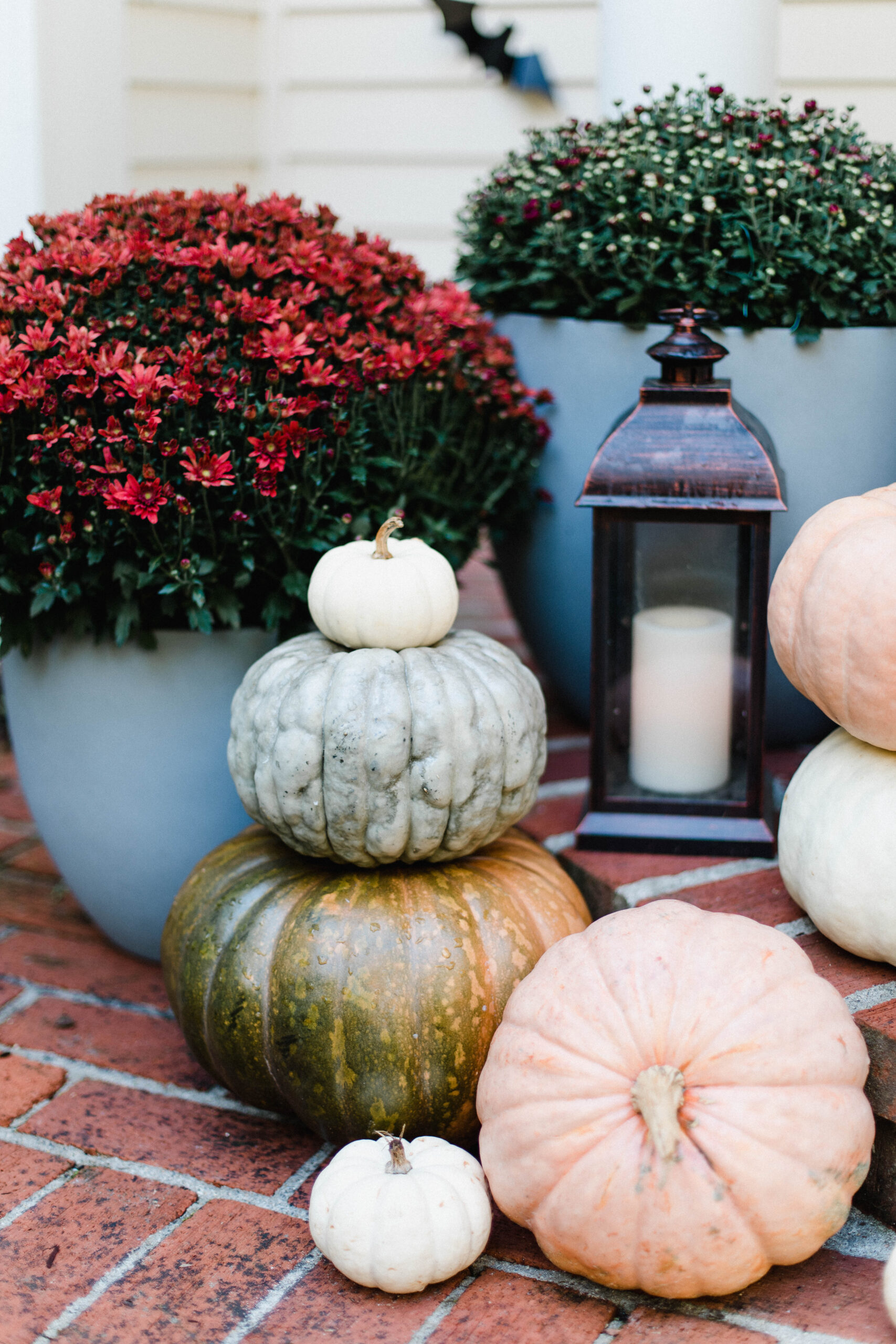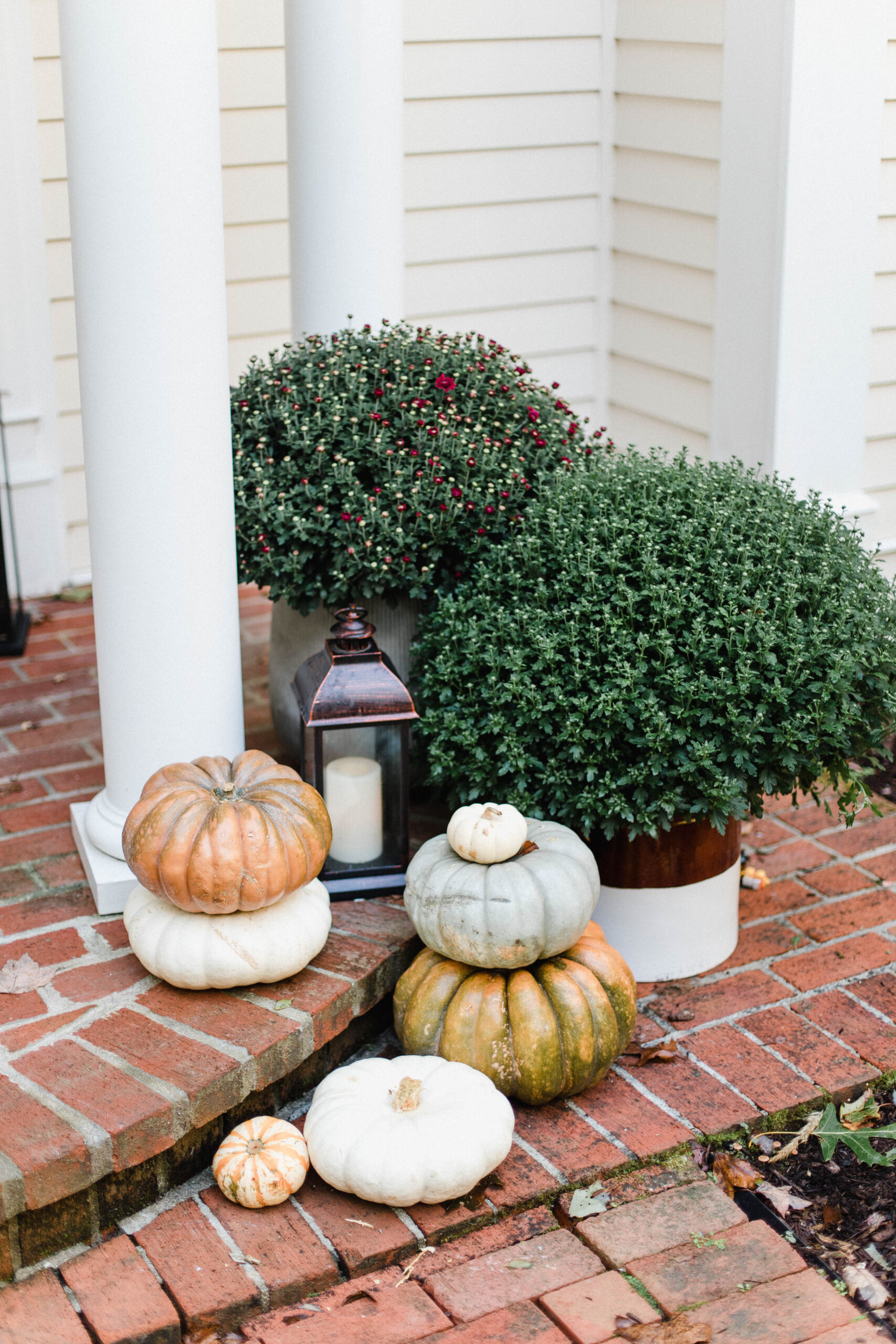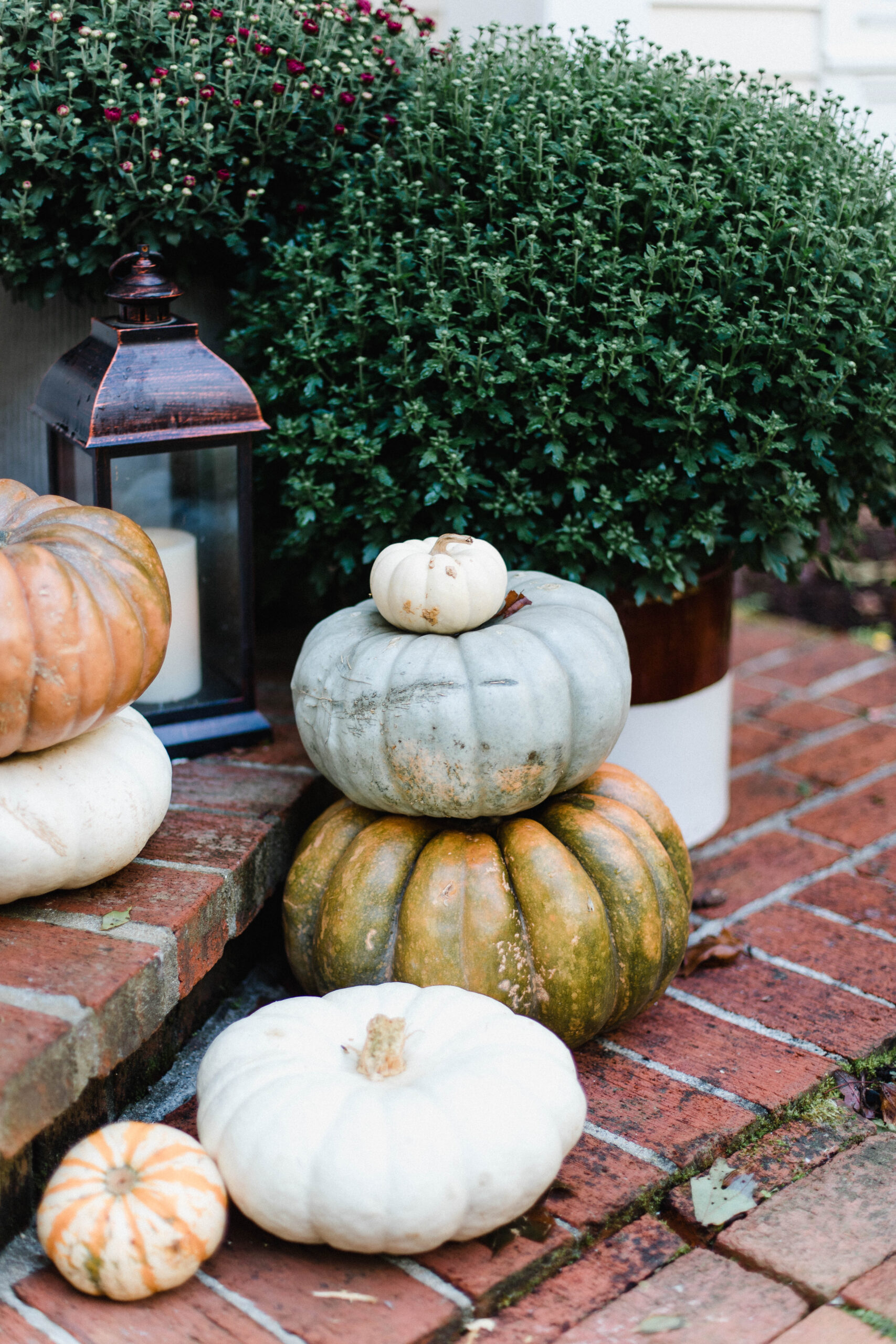 Here's what I did to help my pumpkins last longer. I washed them with soap and water, then dried them off before spraying them with polycrylic spray. Supposedly this will preserve them a bit longer than usual. It took minimal time, and I love how the poly gives them a slightly glossy look. The kids enjoyed giving the pumpkins a "pumpkin bath," too 😉
I used the indoor/outdoor pot from my QVC line for one of my mums – it's the perfect coloring for fall! I had a few other planters on hand, so went with what I had for the rest. I love the overall look of the whole set up!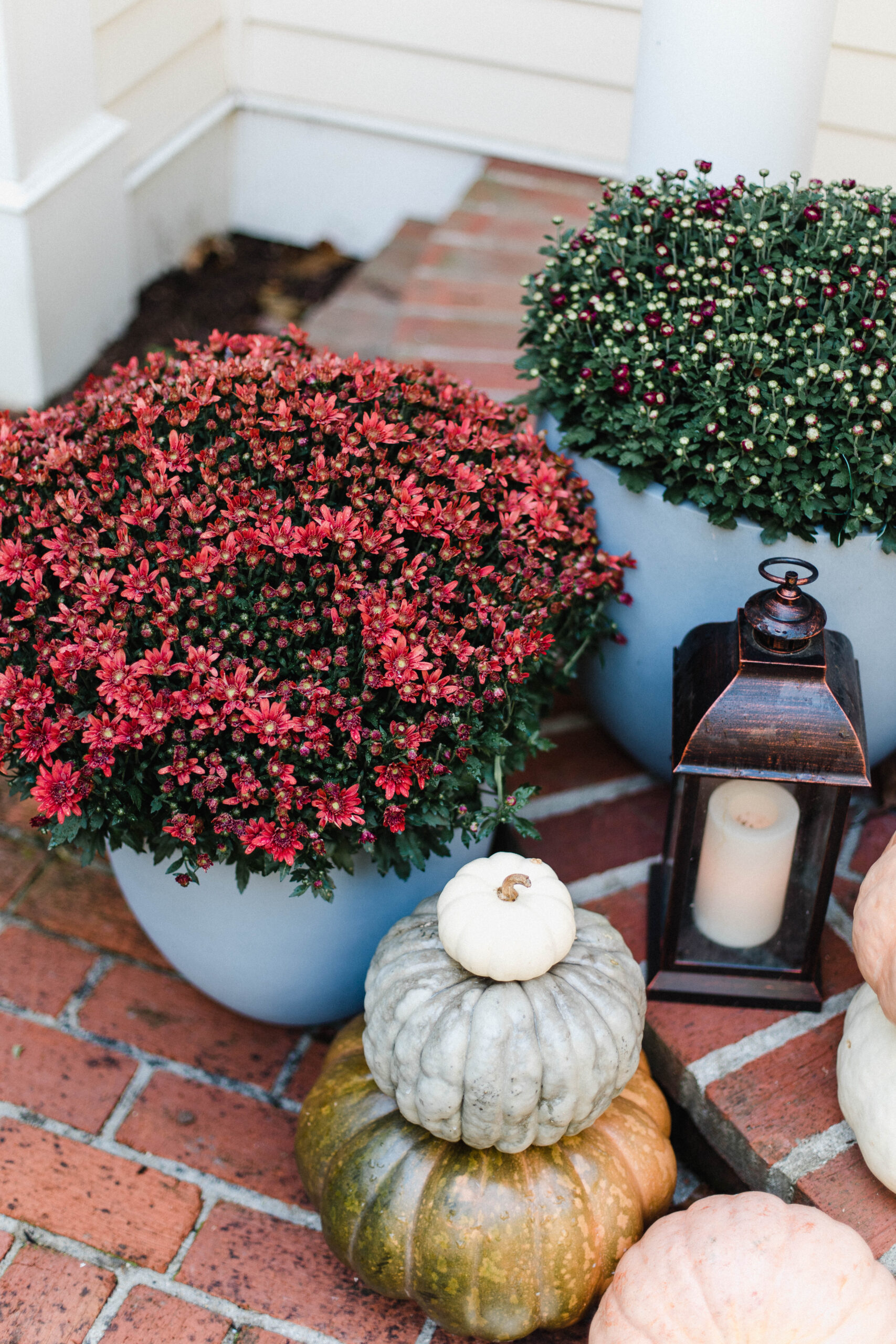 My corn husk and vine light up wreath from my QVC line is on our front door. I switched my door basket to this because I love how it lights up the door at night! I also added a black and white door mat layered under our cute light up ghost door mat. I knew the kids would LOVE this mat because it lights up when you step on it. It's a fun touch to the overall space! I also added the black lantern from my QVC line.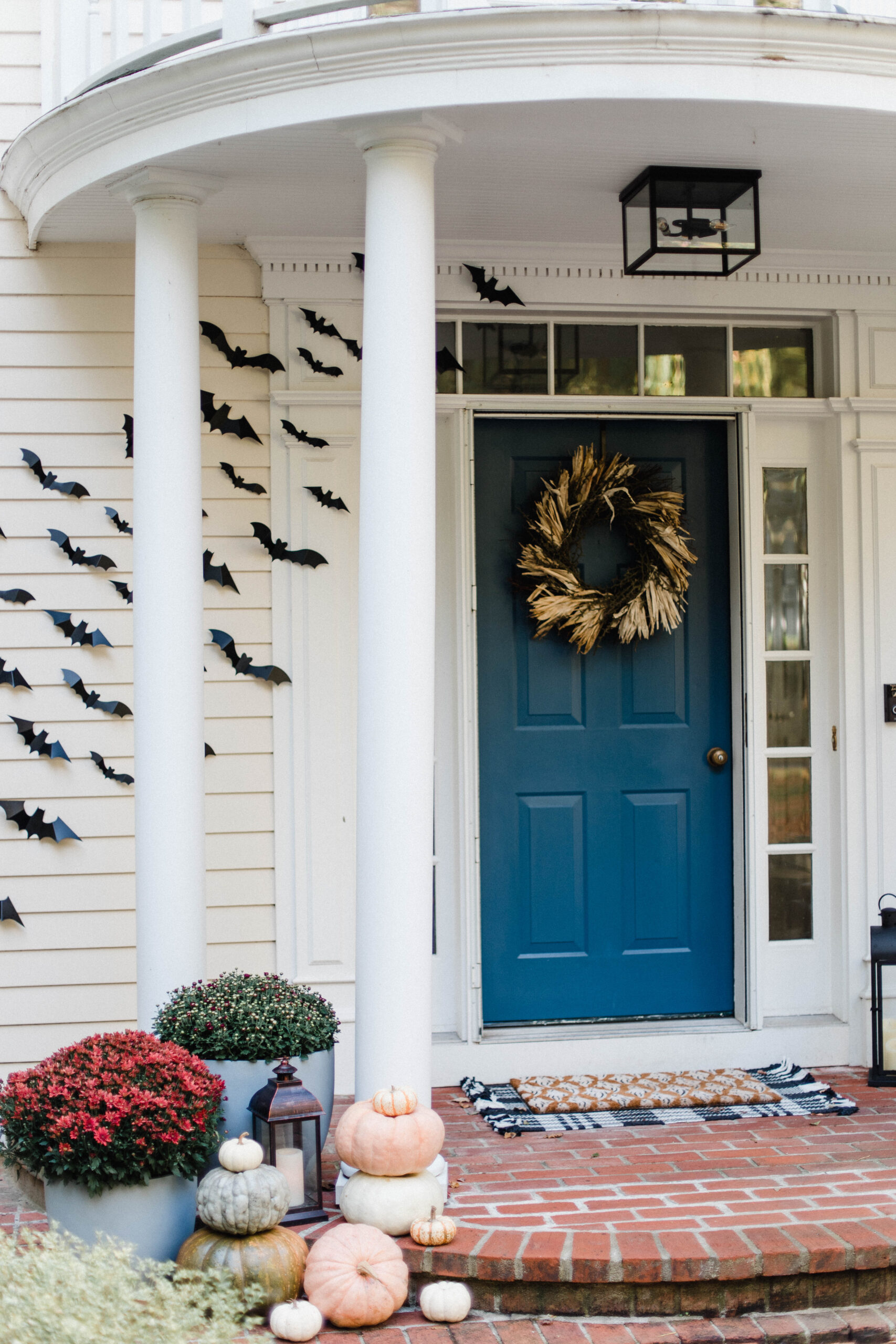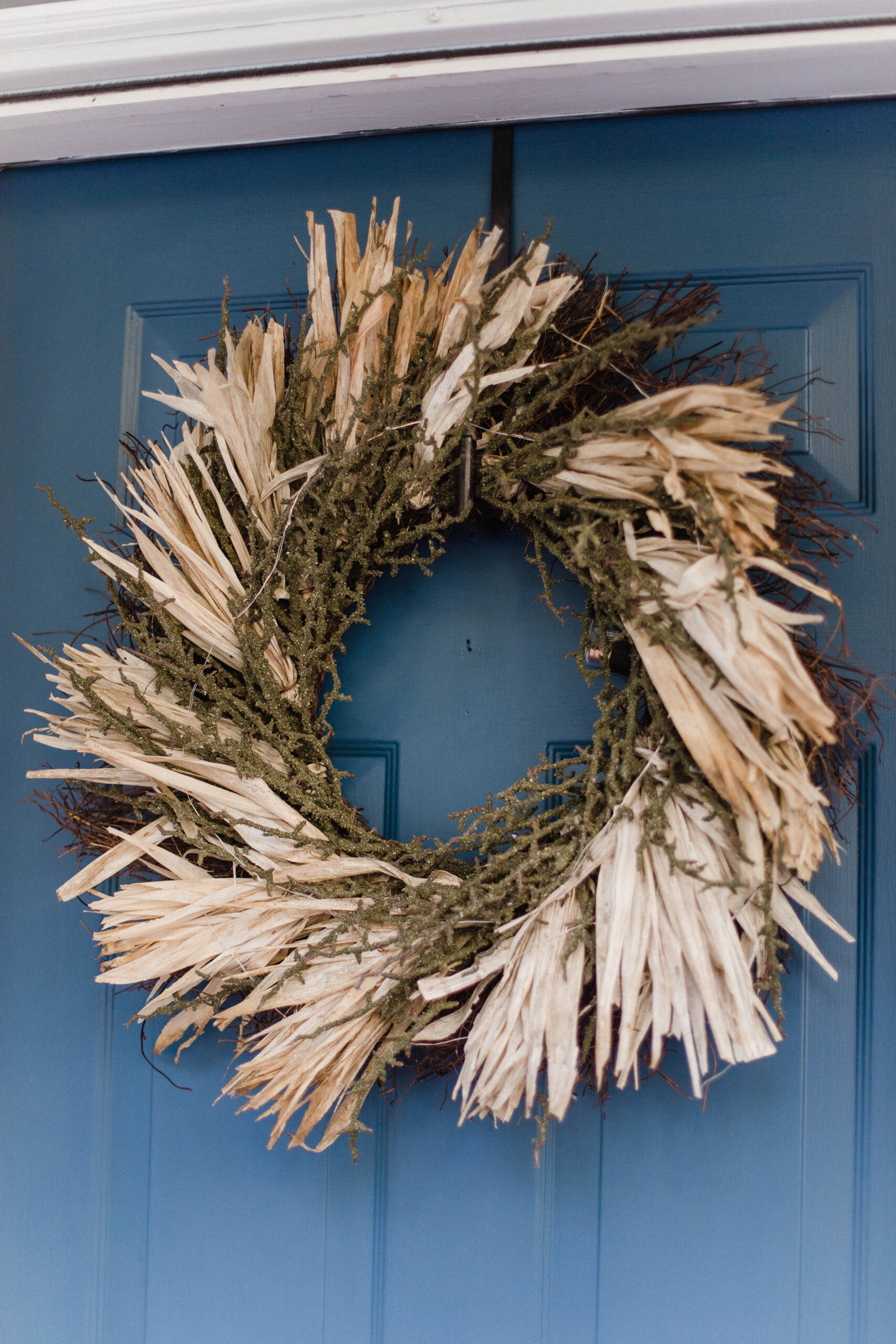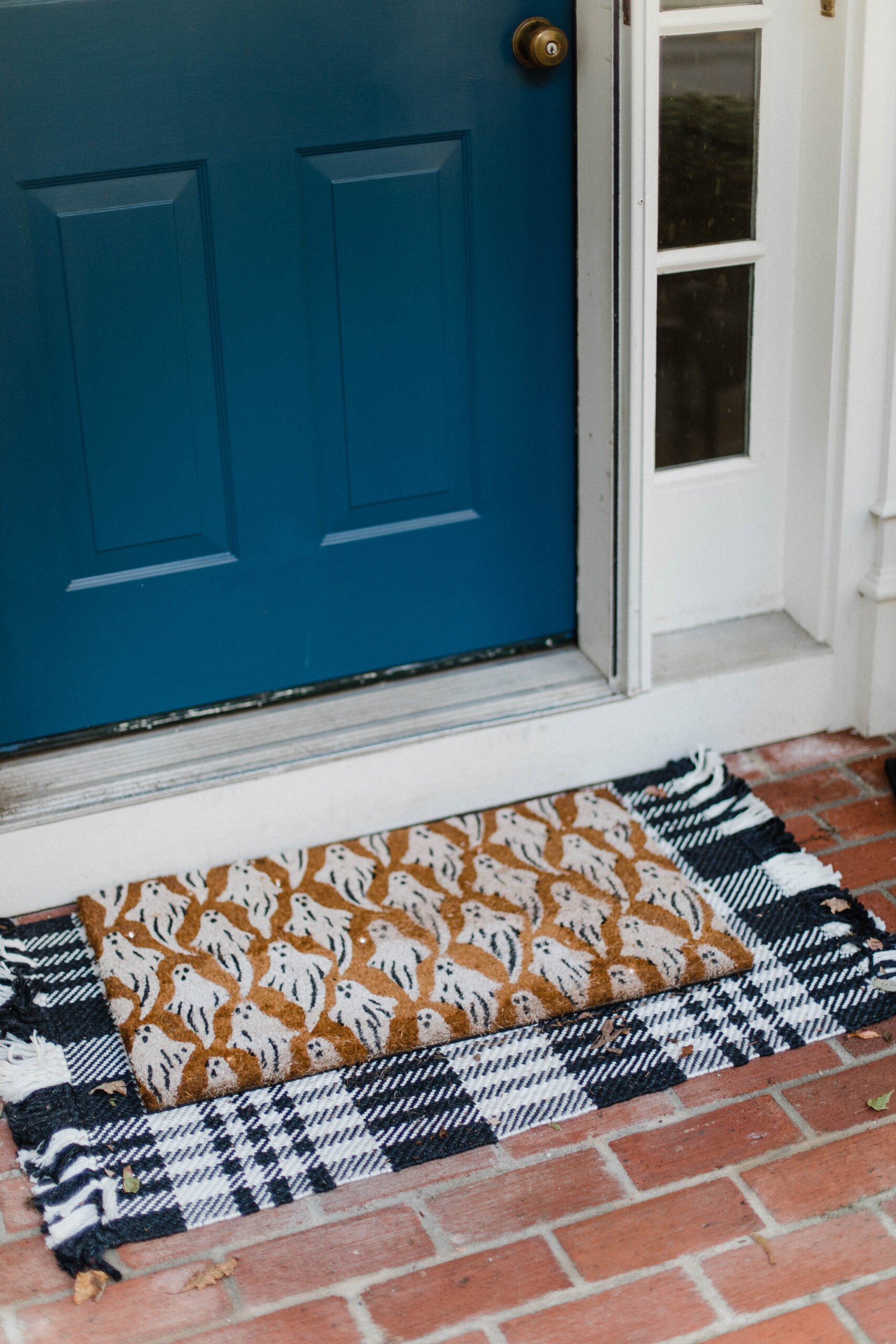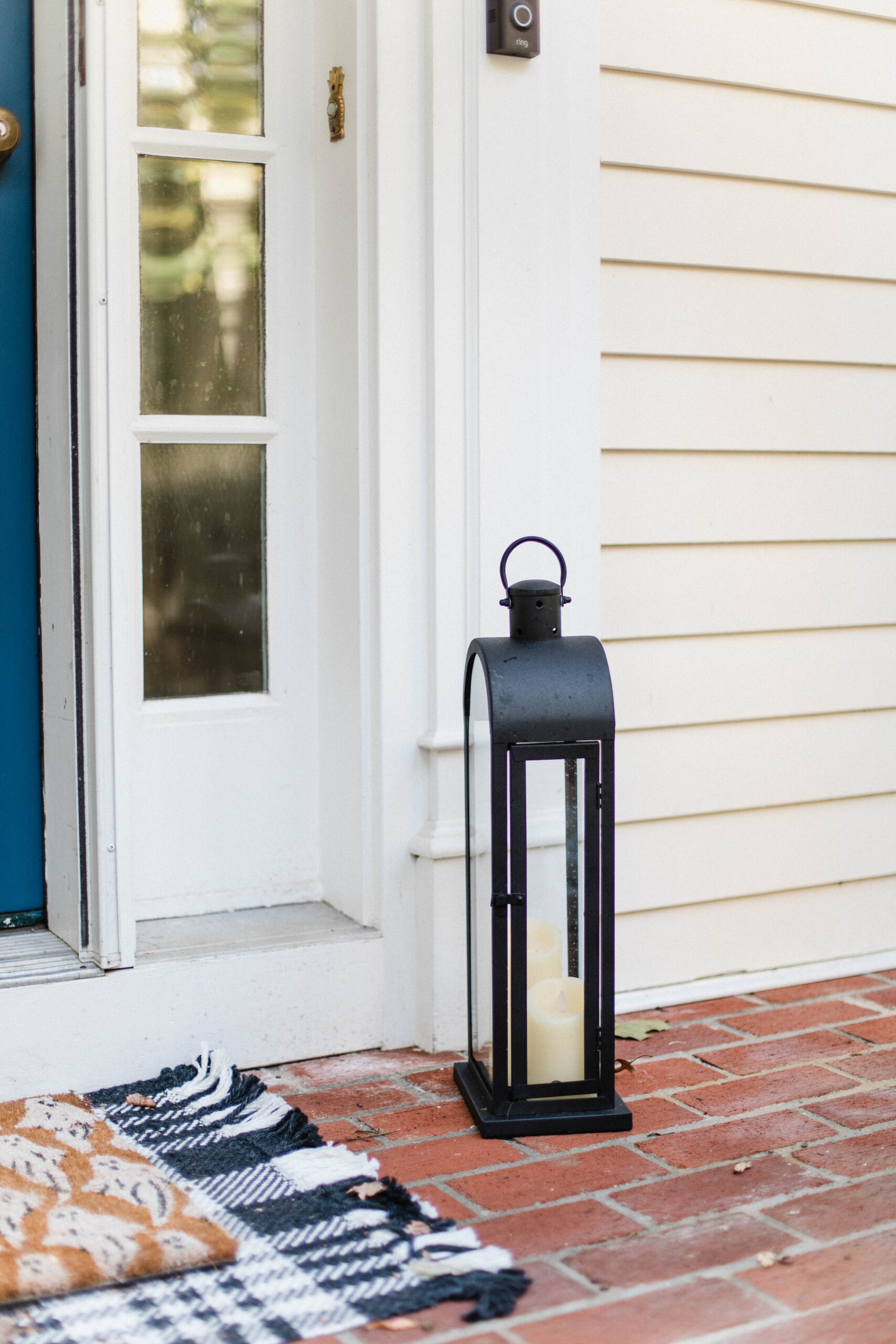 Last, I couldn't NOT add our favorite bats from last year! I extended them up to our little Juliet balcony too, so they appear to be flying up the front of the house. They look SO fun, and the kids (and neighbor kids!) love them!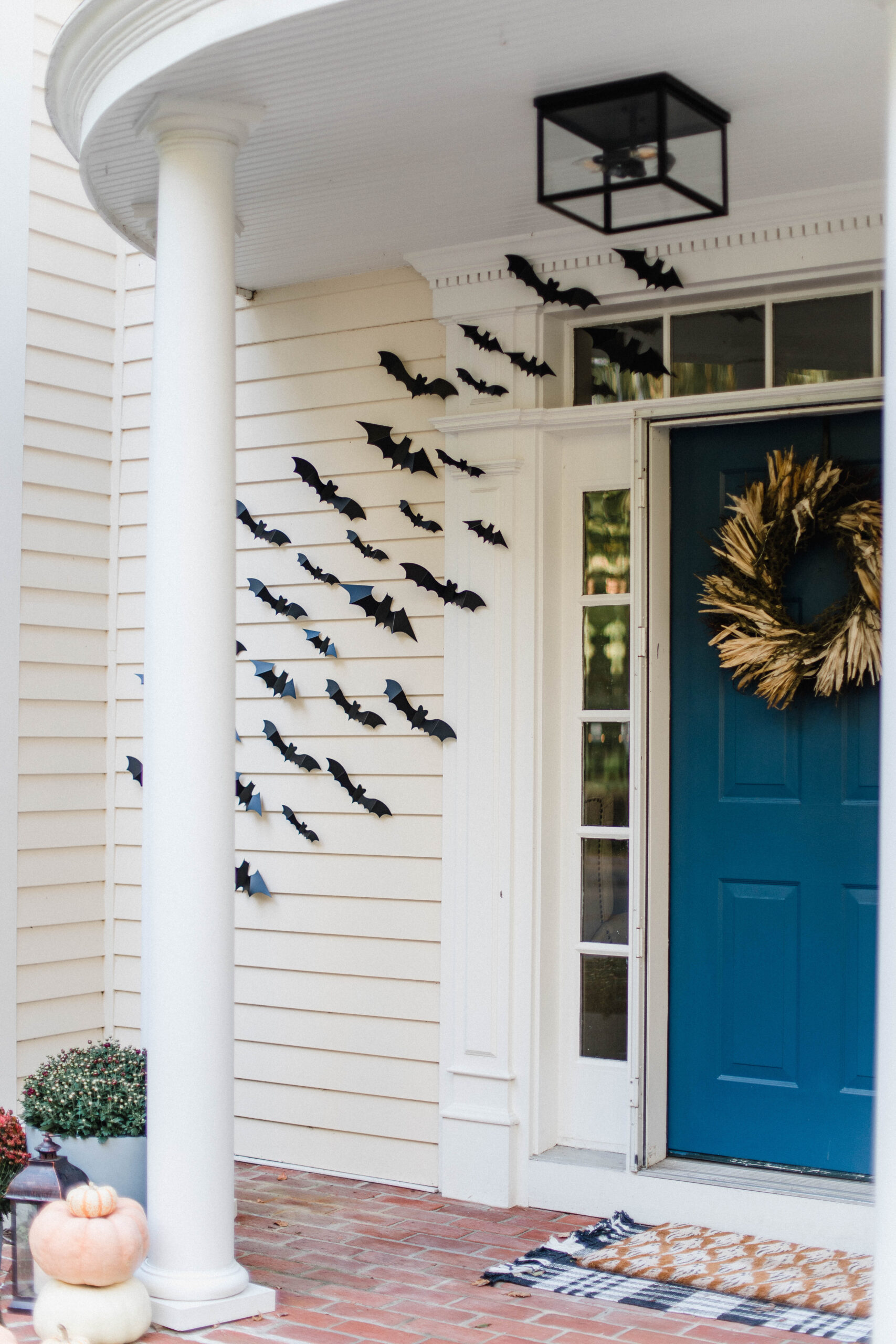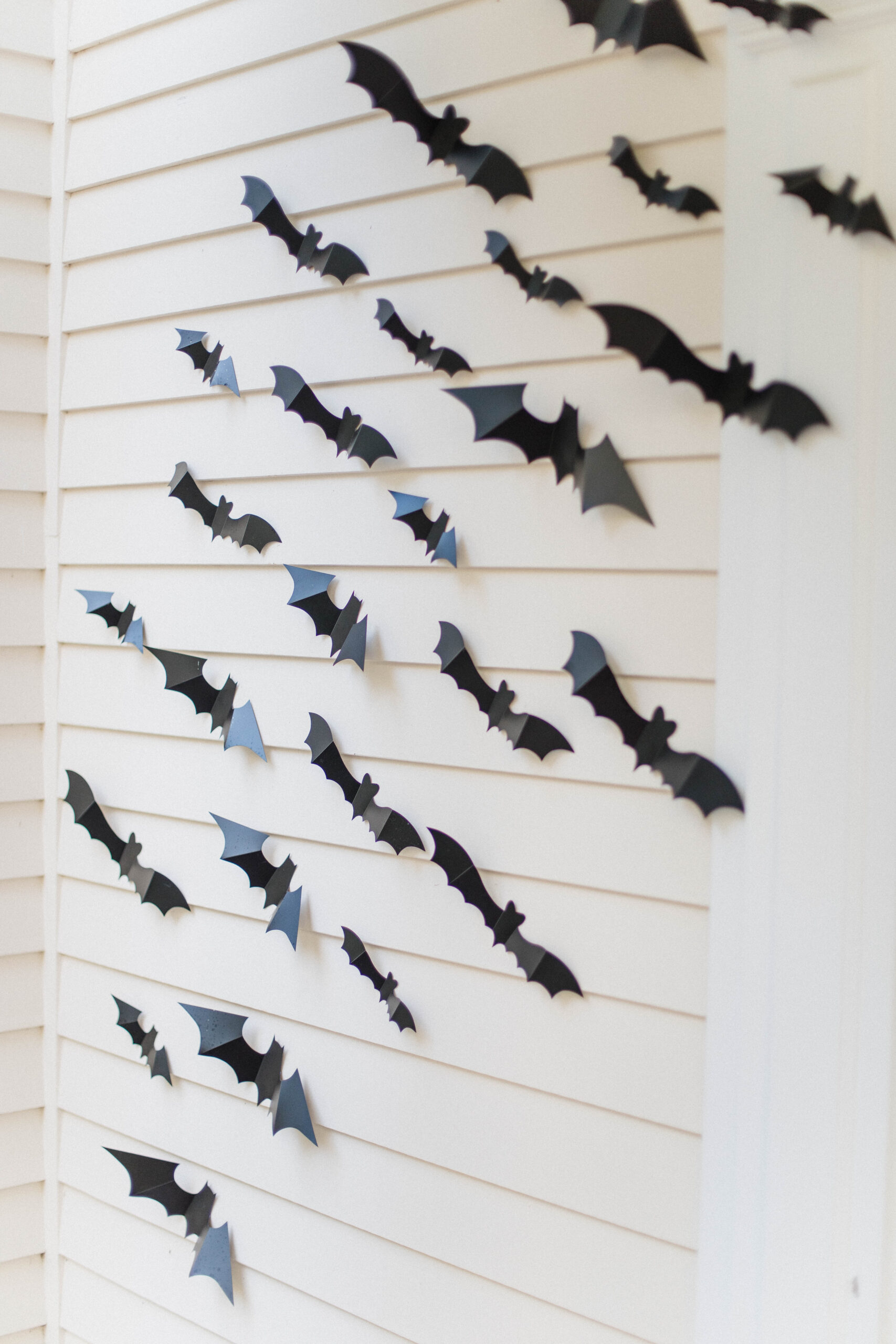 We love our back patio (it was one of the features we fell in love with for this home), and I wanted to make it look special for fall as well! I added some mums and pumpkins cascading down the back steps., and also included the bronze lanterns from my QVC line for a glow. Fall is one of my favorite seasons to decorate for, so why not add some here too?! I might even add some more bats, as well.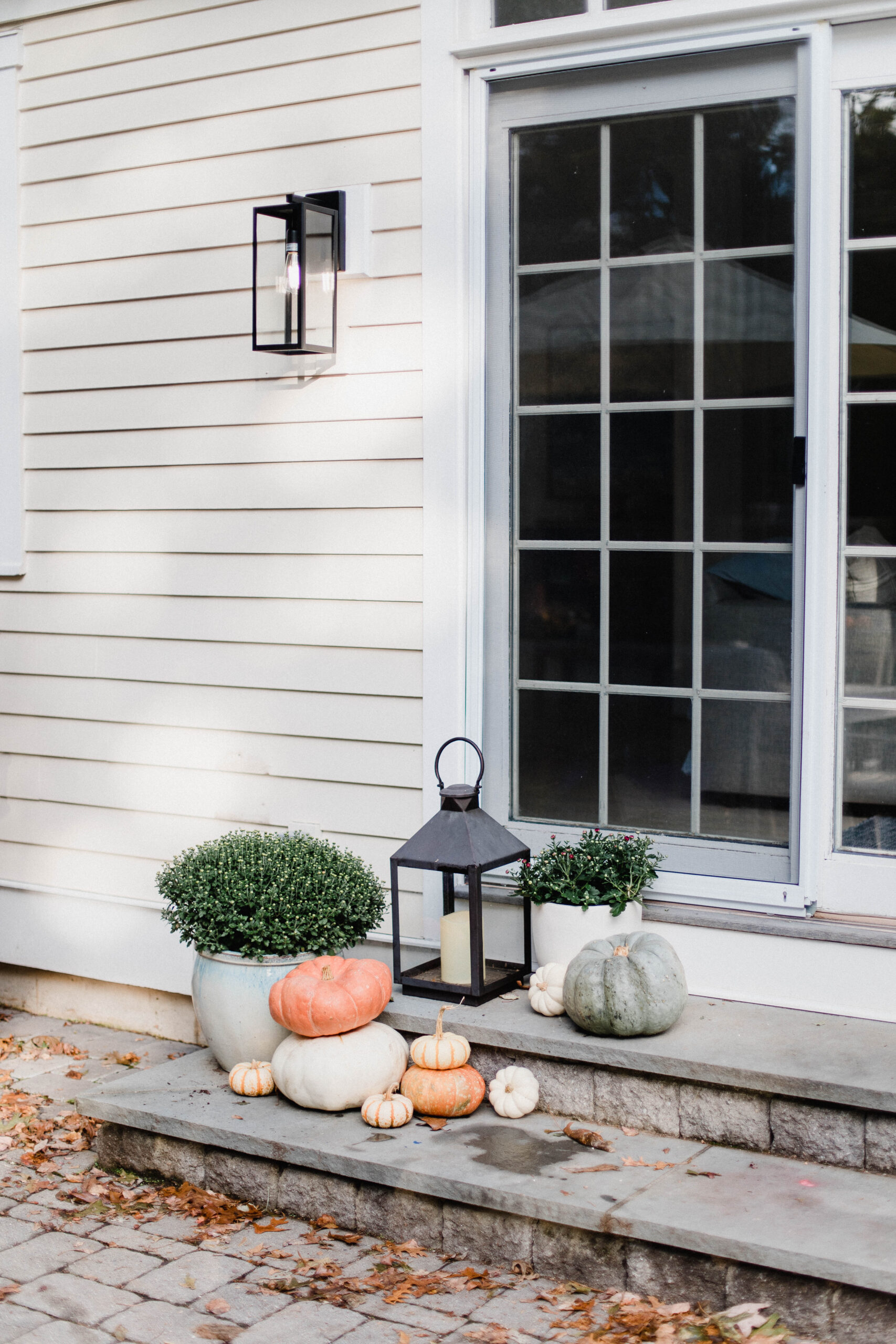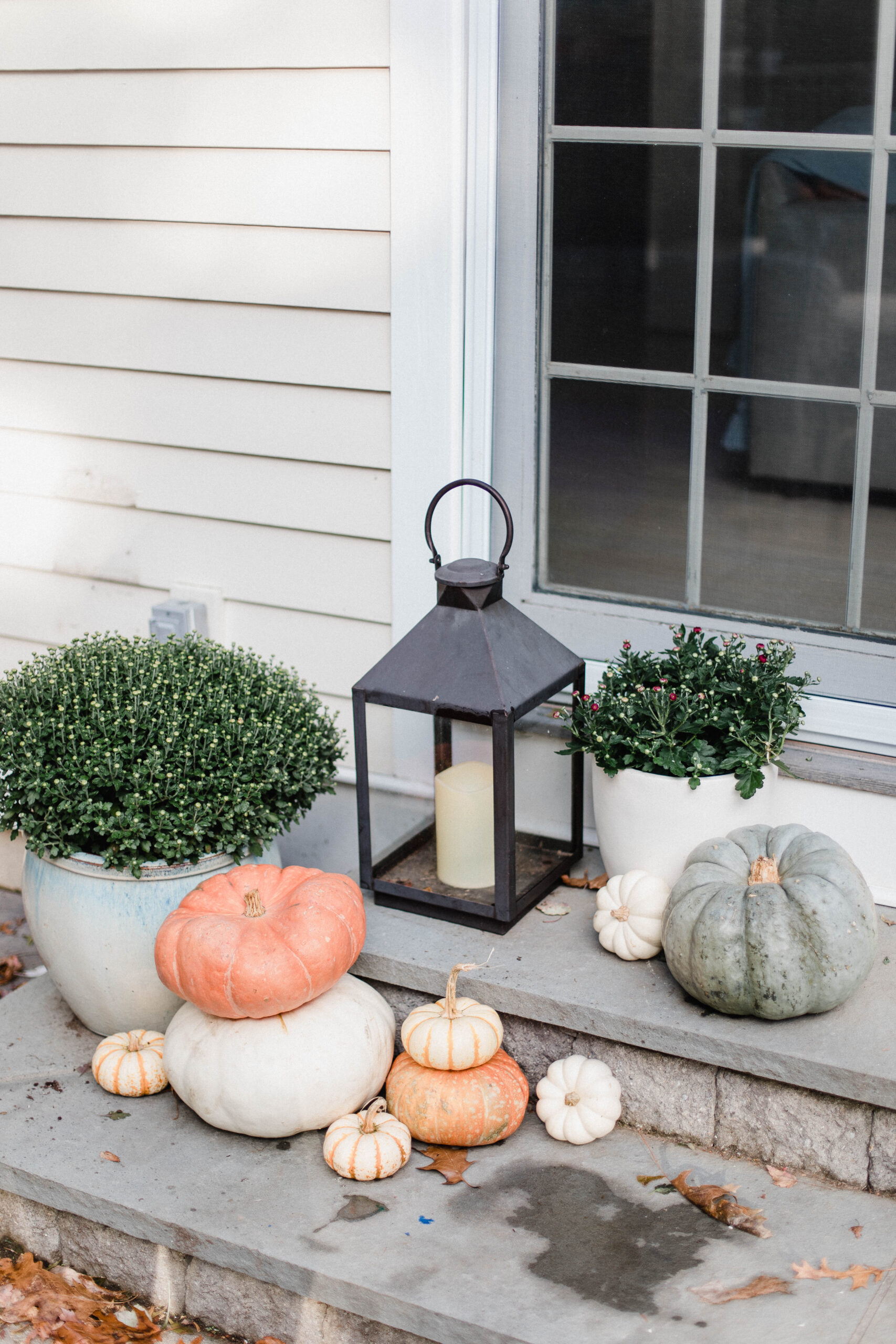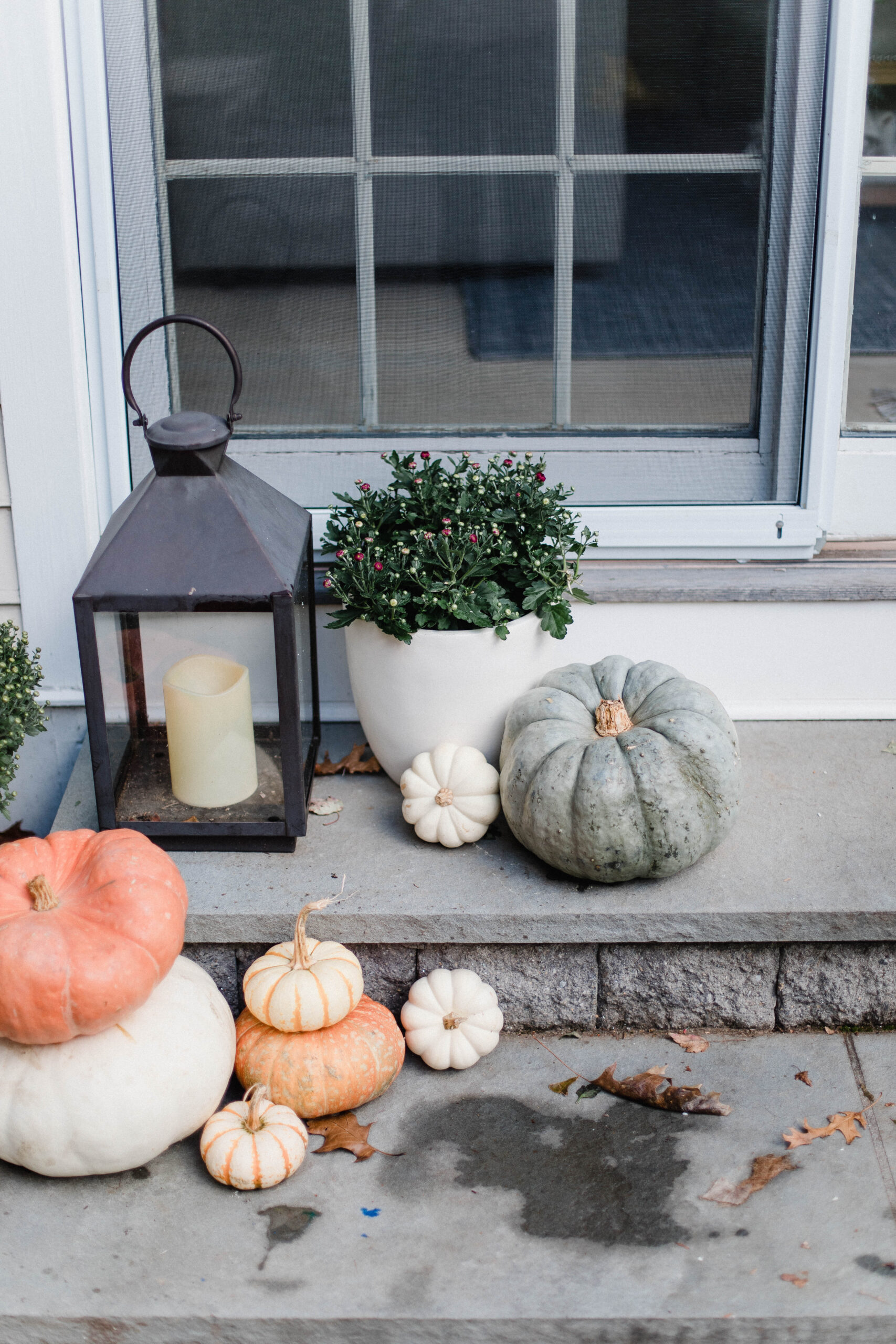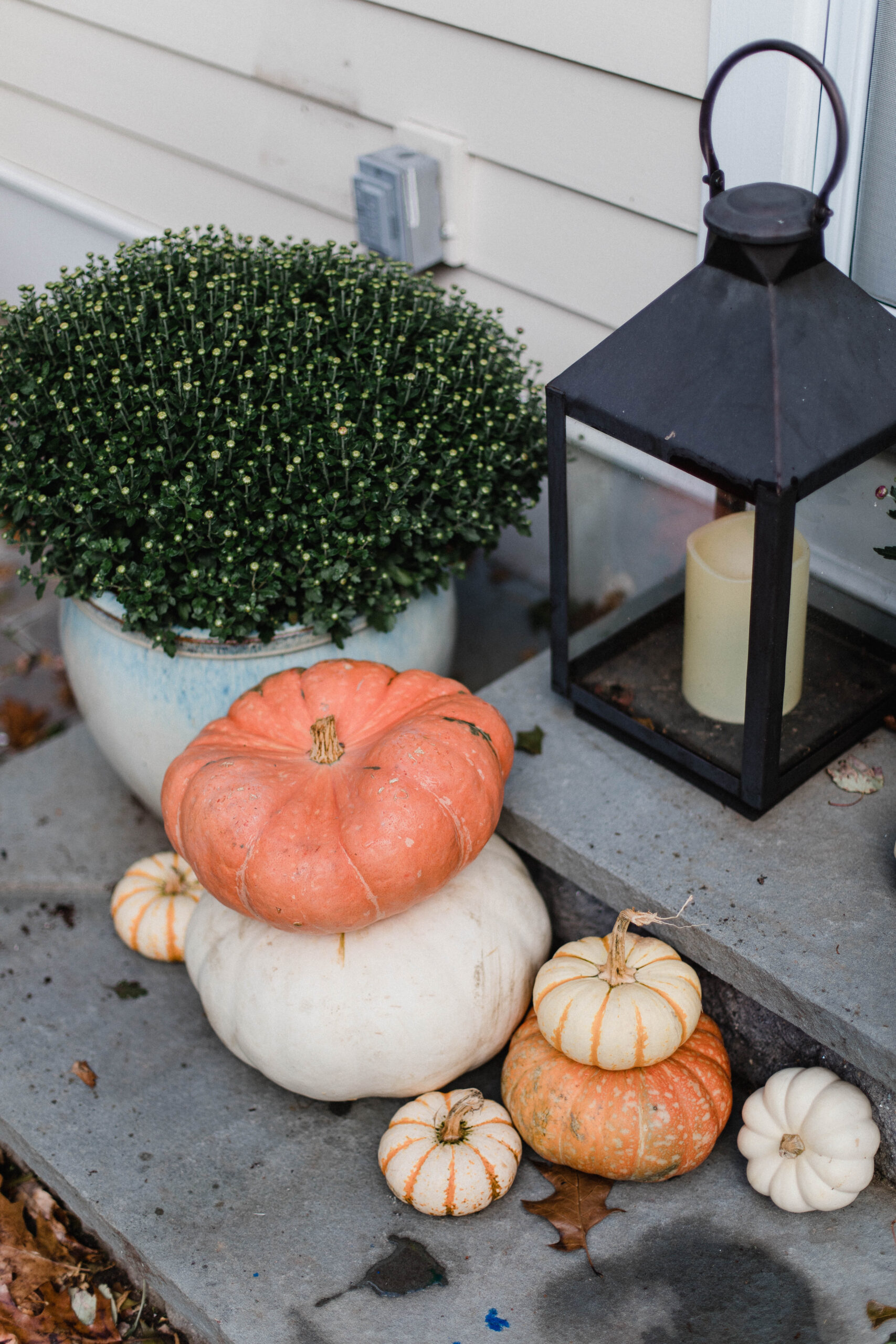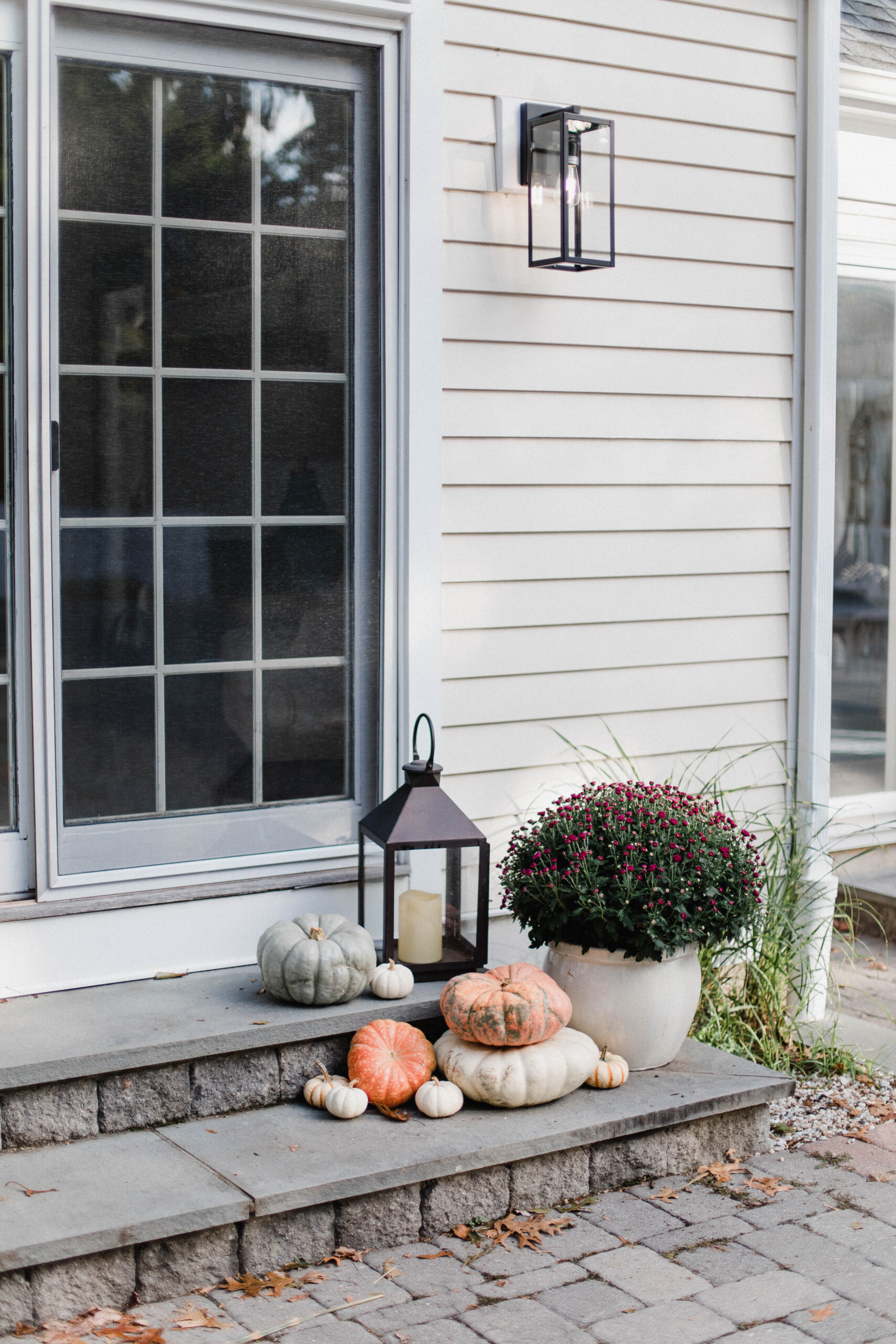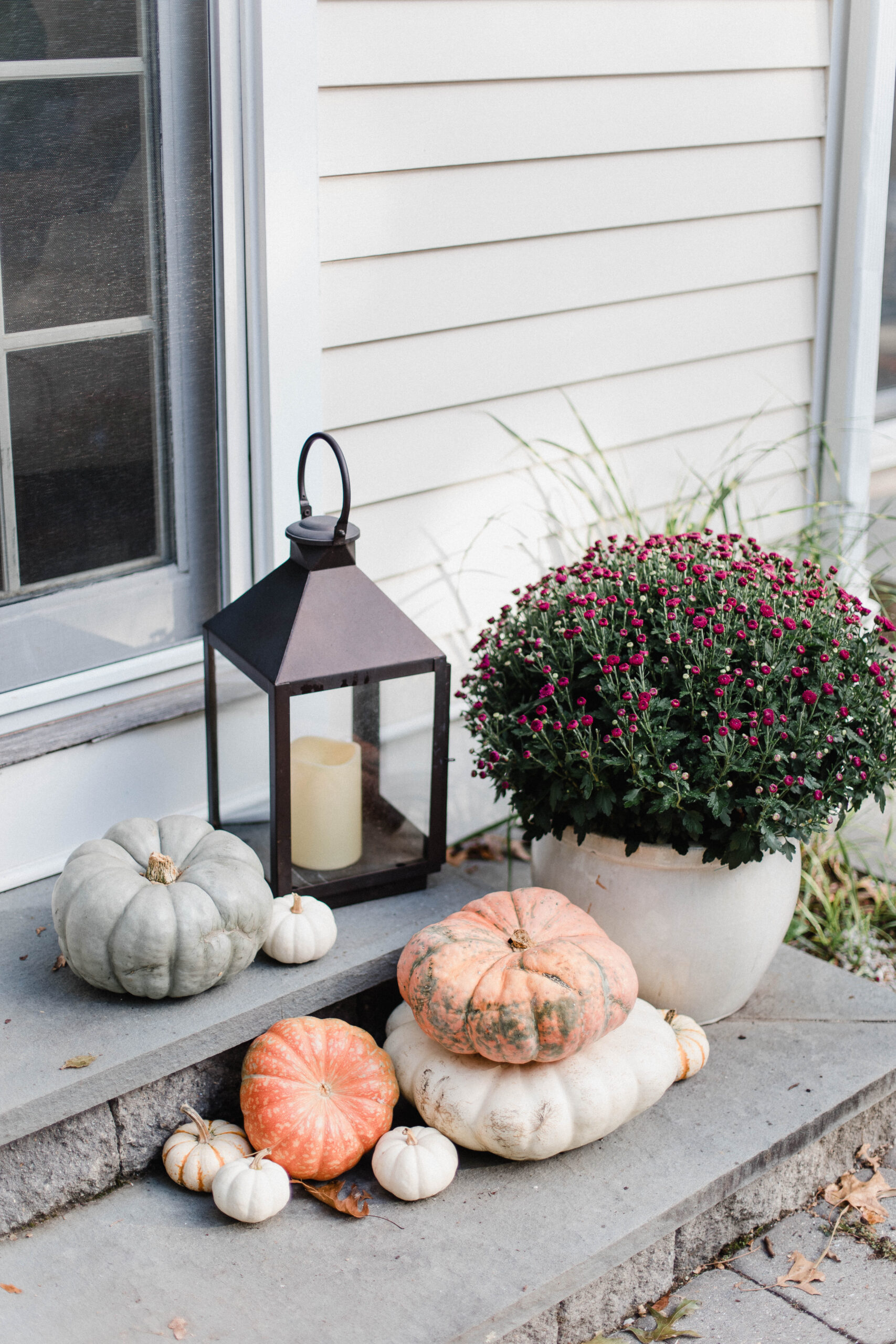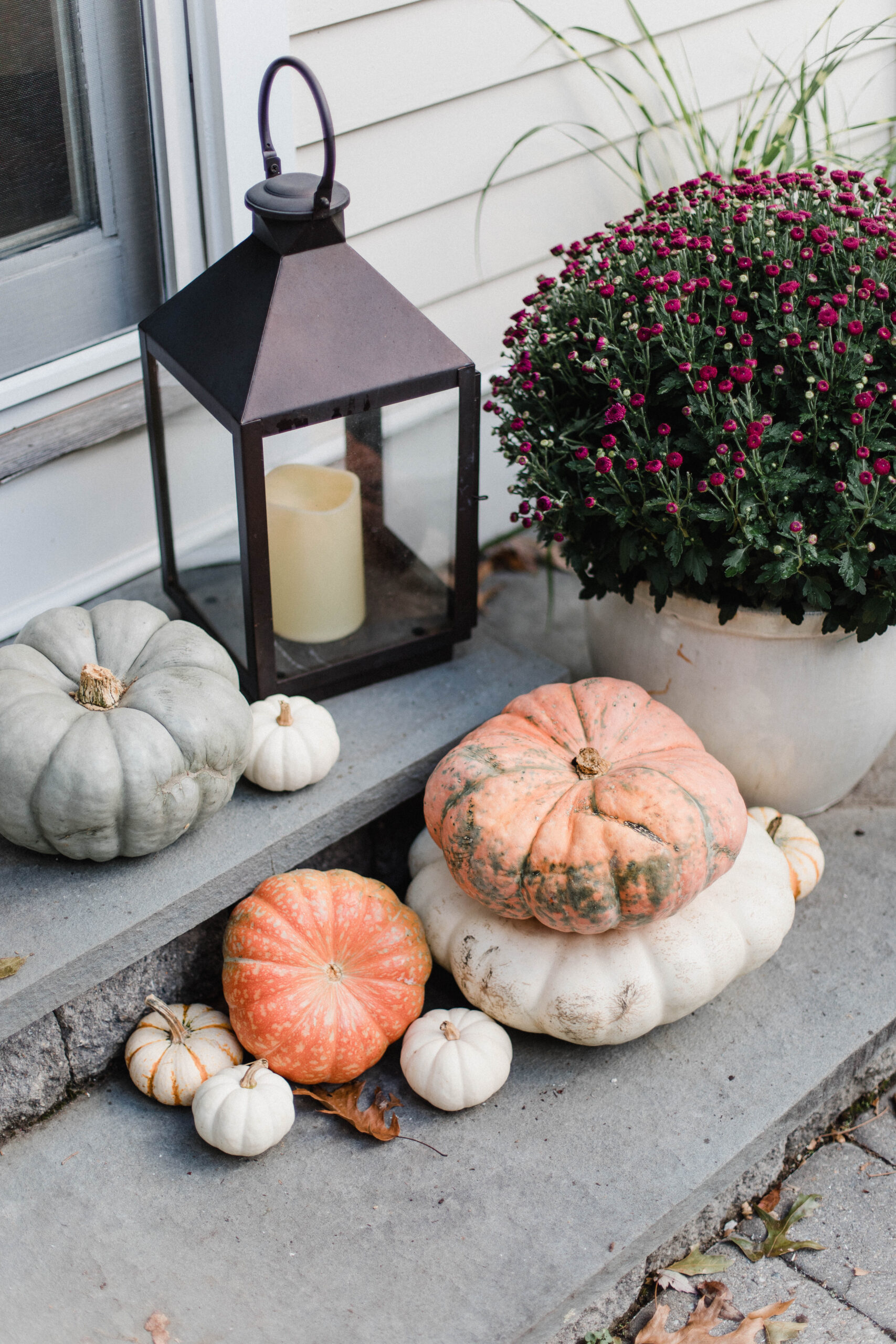 Full source list is below for you! Happy decorating!
Source List
Small Lanterns (QVC, no longer available)