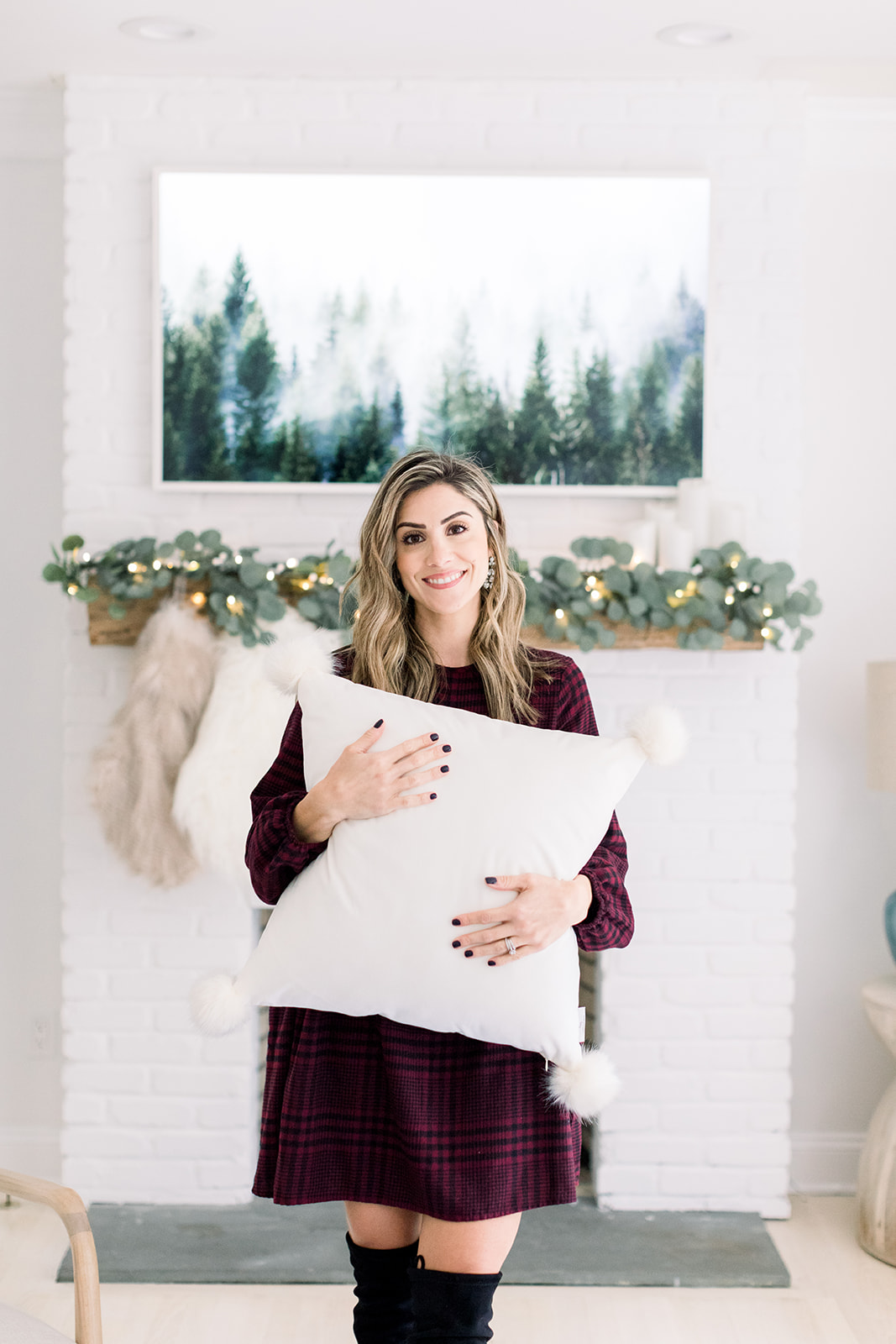 I'm so excited for the launch of my newest collection on QVC! This line is filled with holiday-inspired items that are perfect for gifting, as well. Many of these items aren't just for the holidays either – they can easily be used year round (which is why they're the perfect gift!) Please note, the date of the line was moved up so many items are on advanced order (the date is specified in the listing on QVC!). This is our largest launch yet, and I hope you enjoy!
If you're a first time QVC customer, use the code OFFER for $10 off!
This advent calendar has the most adorable bottle brush trees that light up with a timer function! I love the soft glow it give when it turns on in the evening. Fill it with tiny treats to count down to Christmas!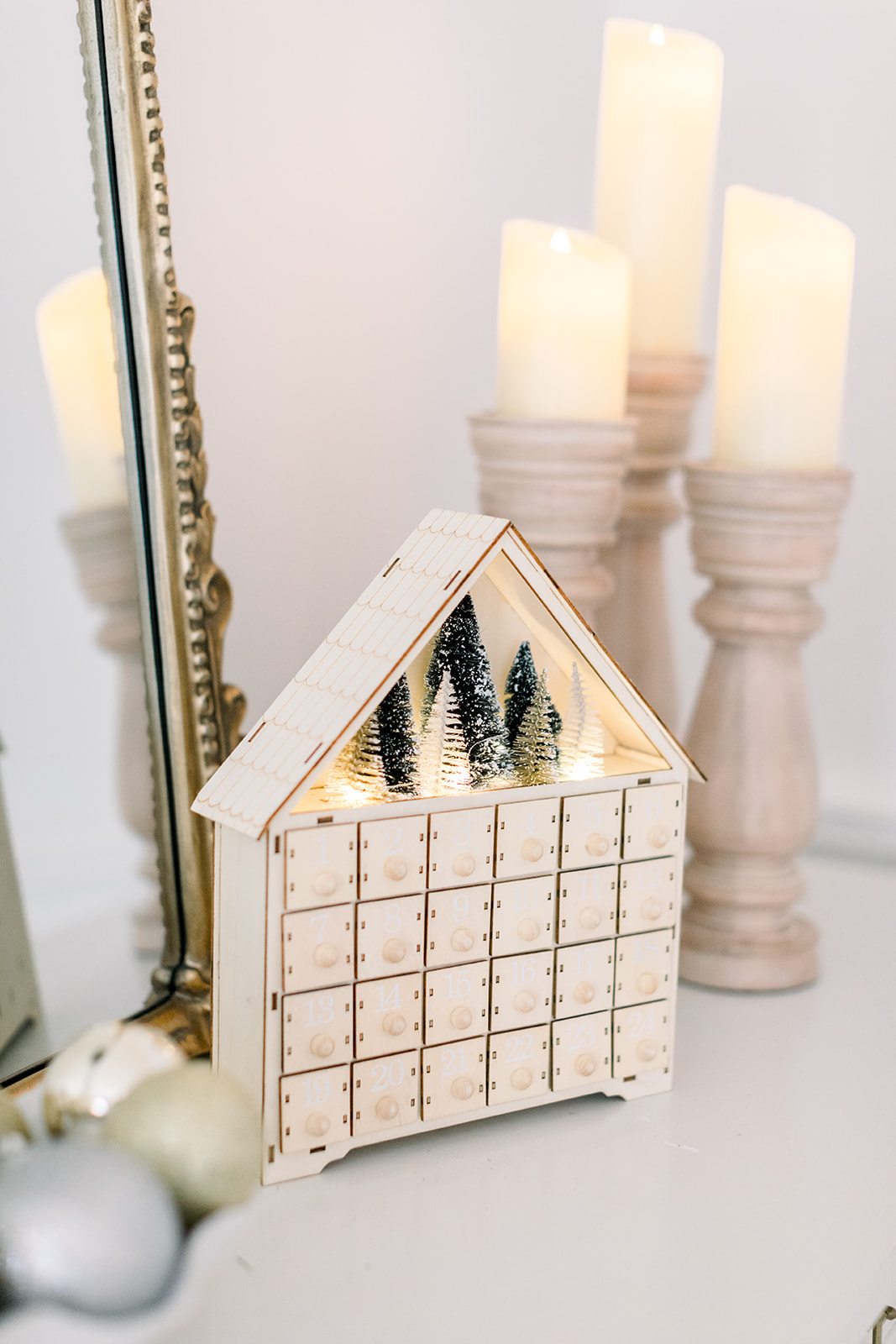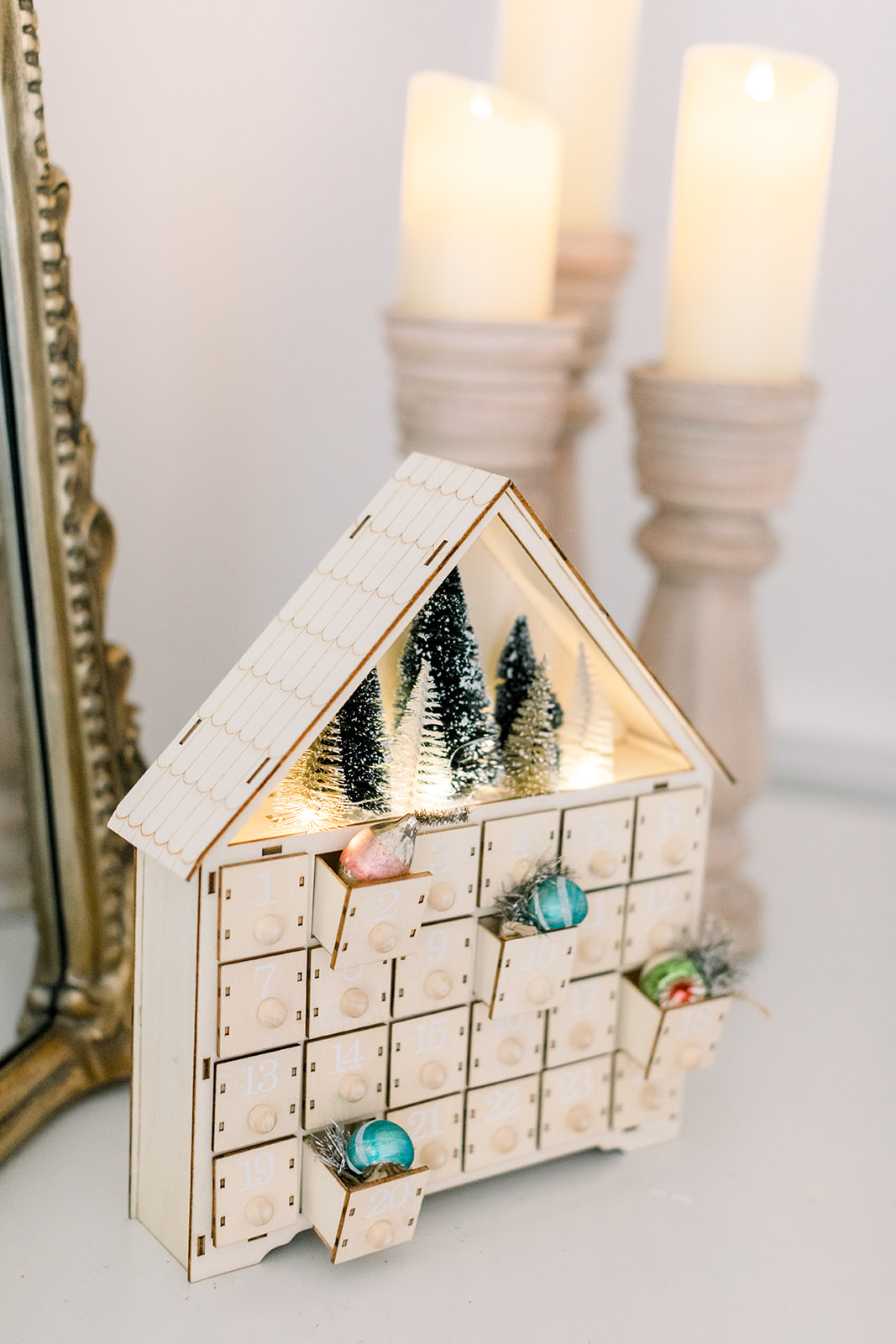 These candlesticks are such a statement piece that can be used year round. They're solid, sturdy, and BEAUTIFUL in person. They do not come with candles, but I highly recommend the Luminara flameless candles from QVC!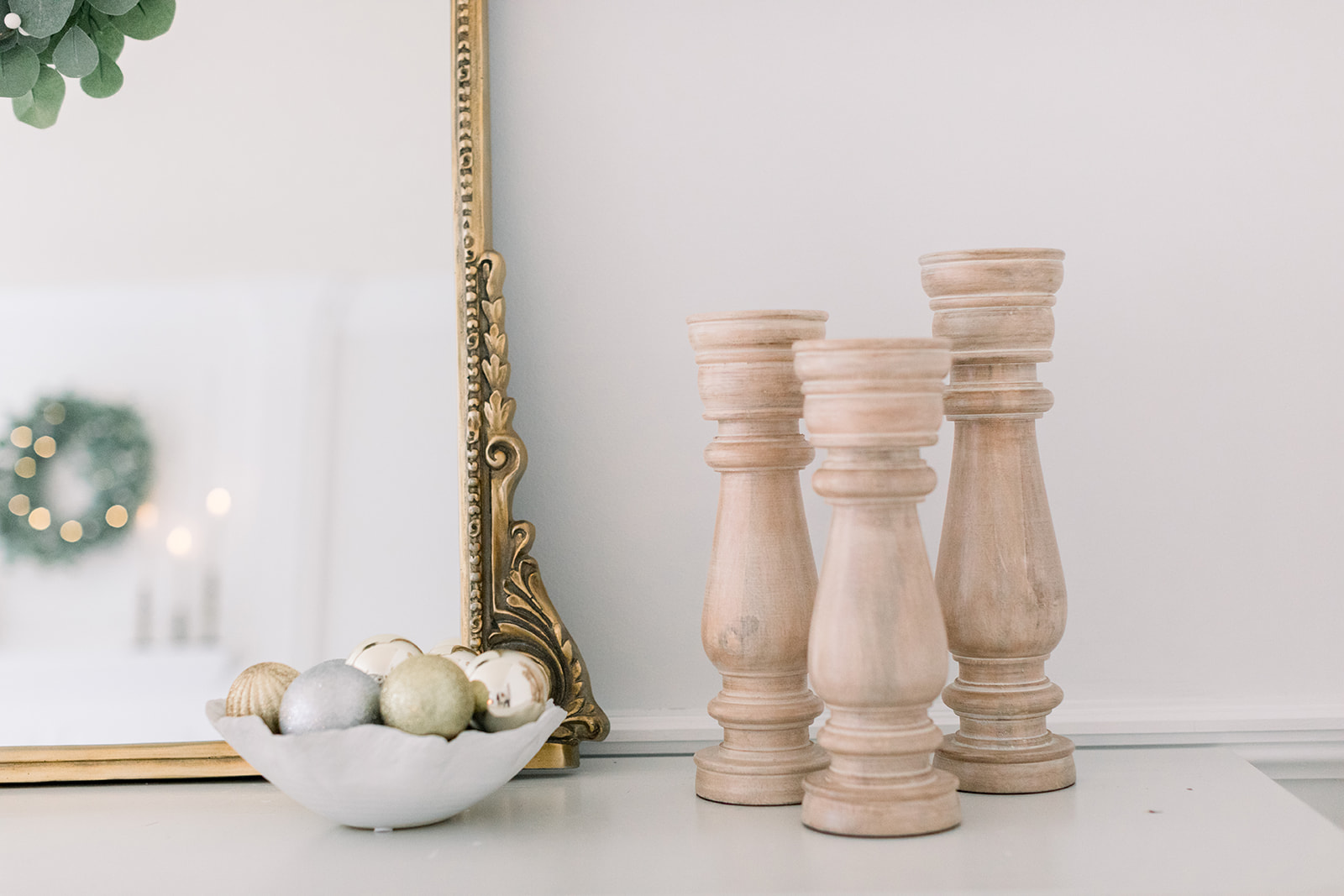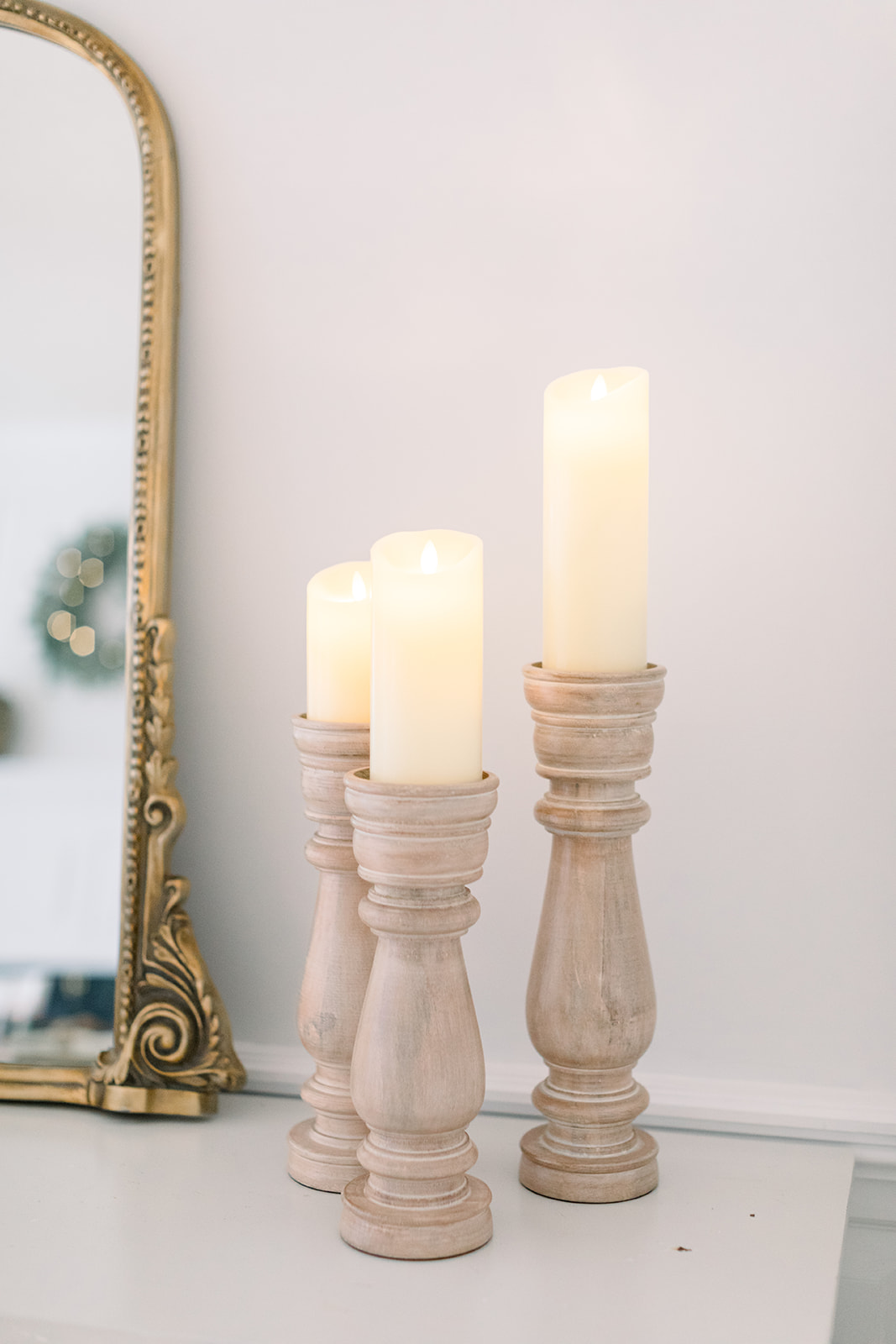 These coasters are ready for gifting! This beautiful set comes wrapped with a velvet green bow to easily be gifted for the season. I love the contrast of the wood and marble, and the touch of gold elevates the entire look. They have little feet on the bottom of them, too!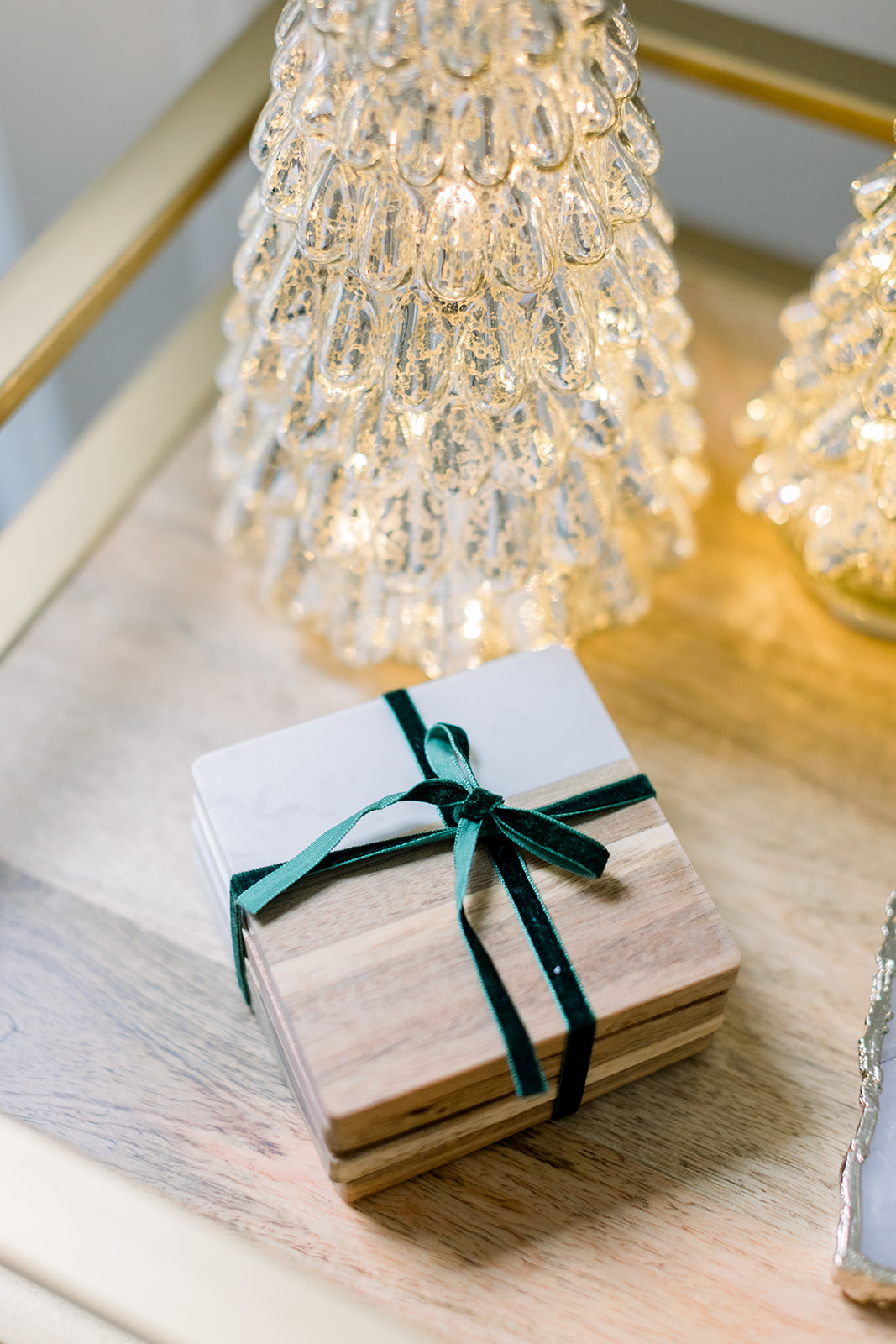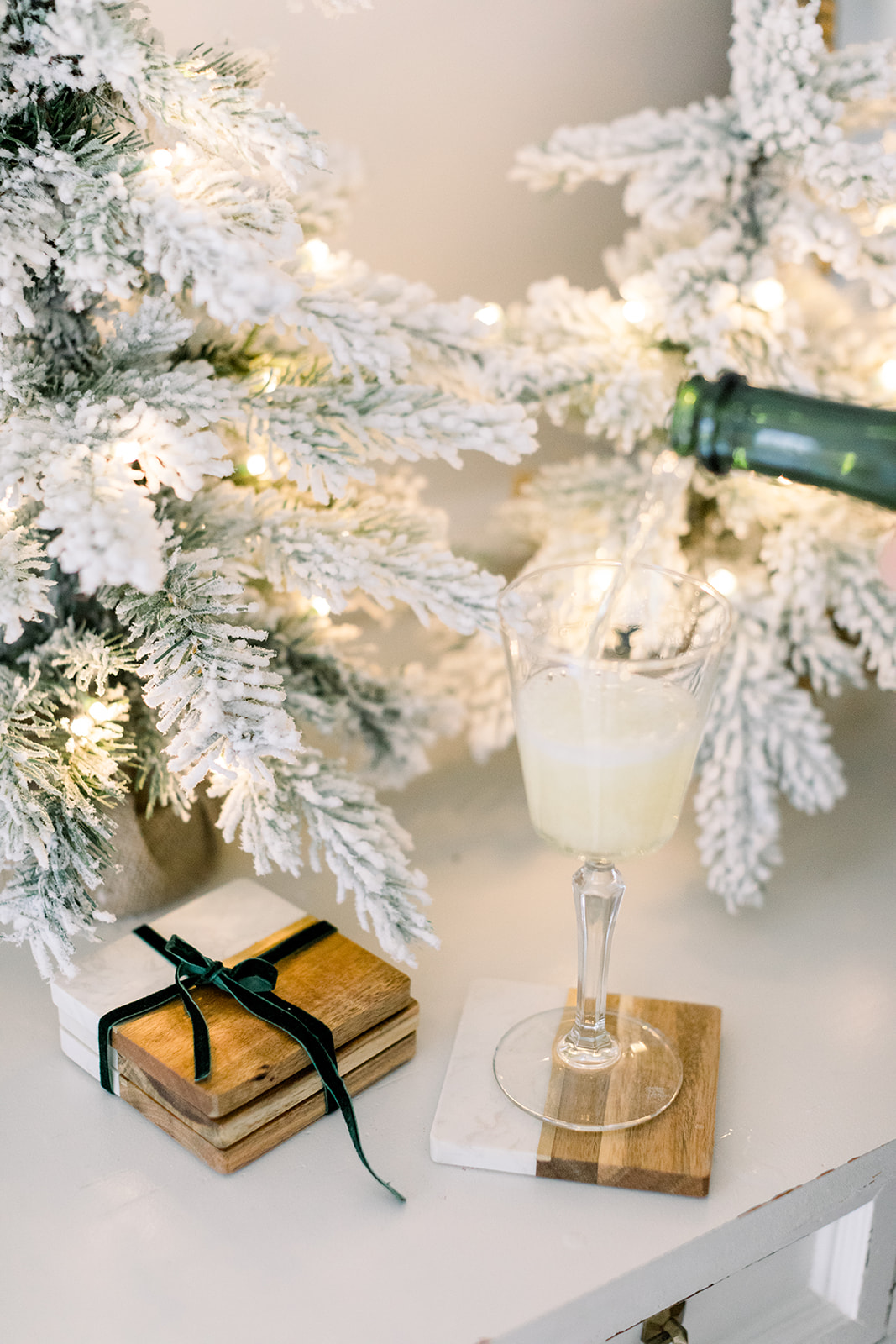 These mini wreaths are perfect for hanging on the back of chairs, in a window, or draped over a mirror! They add a little festive touch to unexpected areas of your home.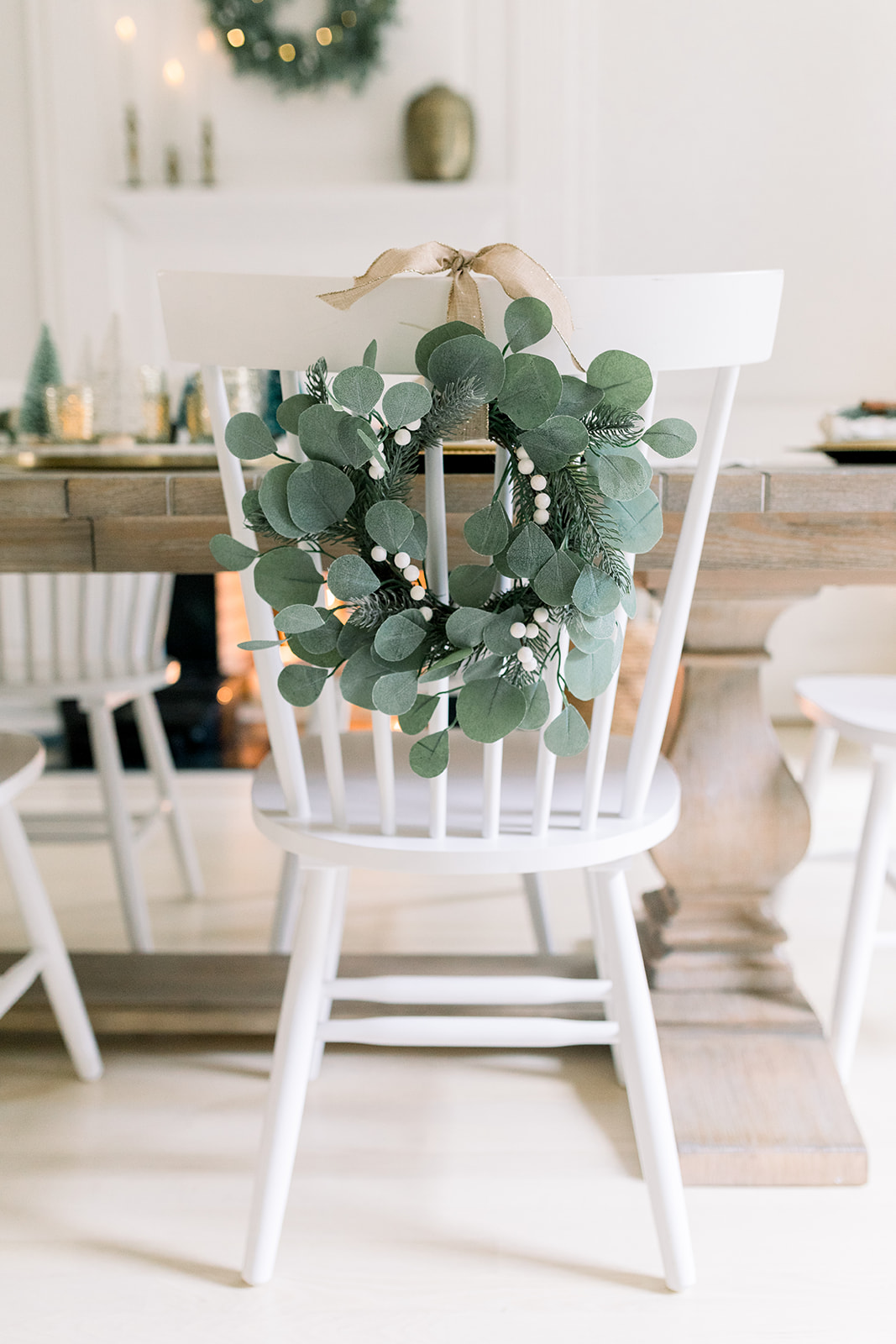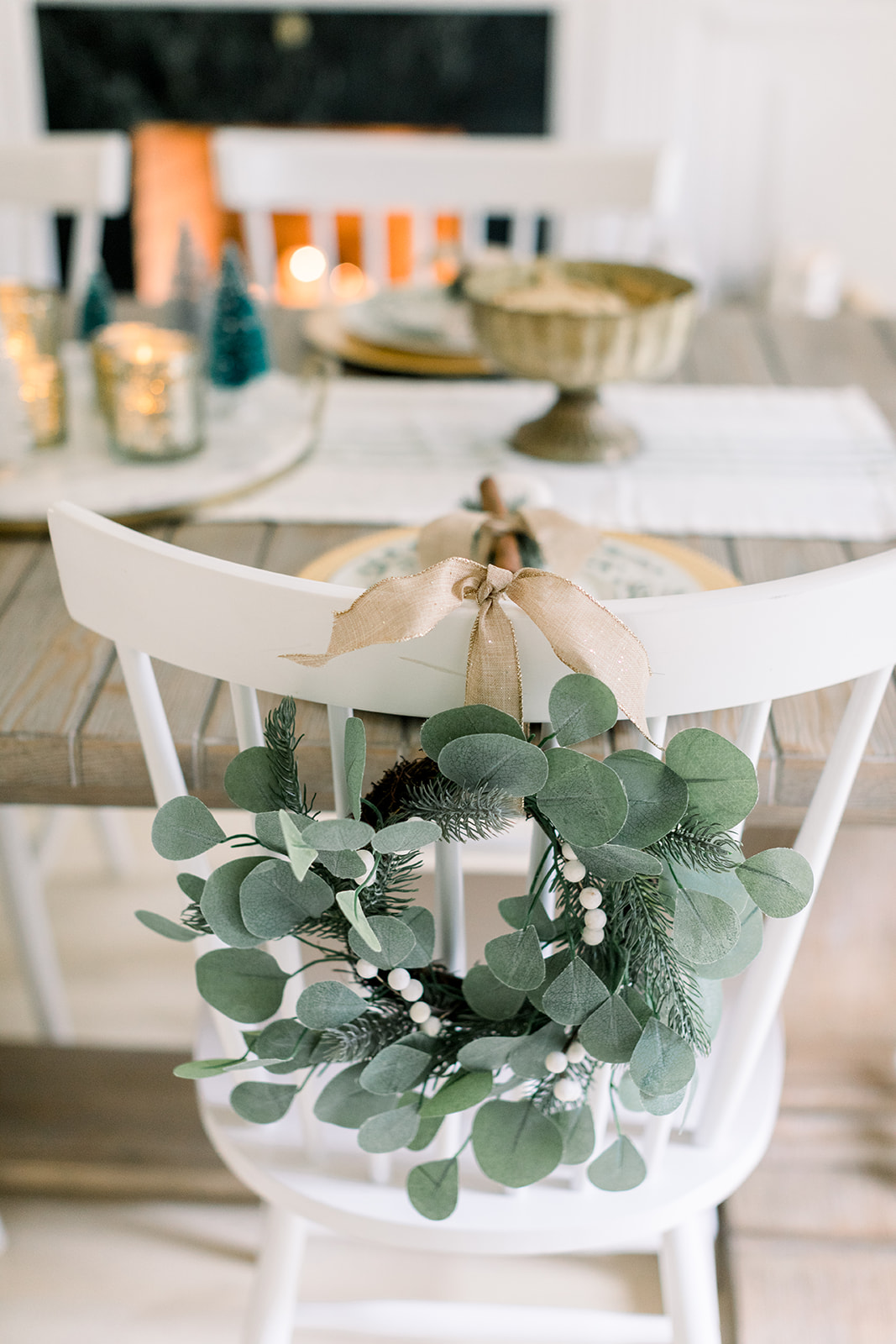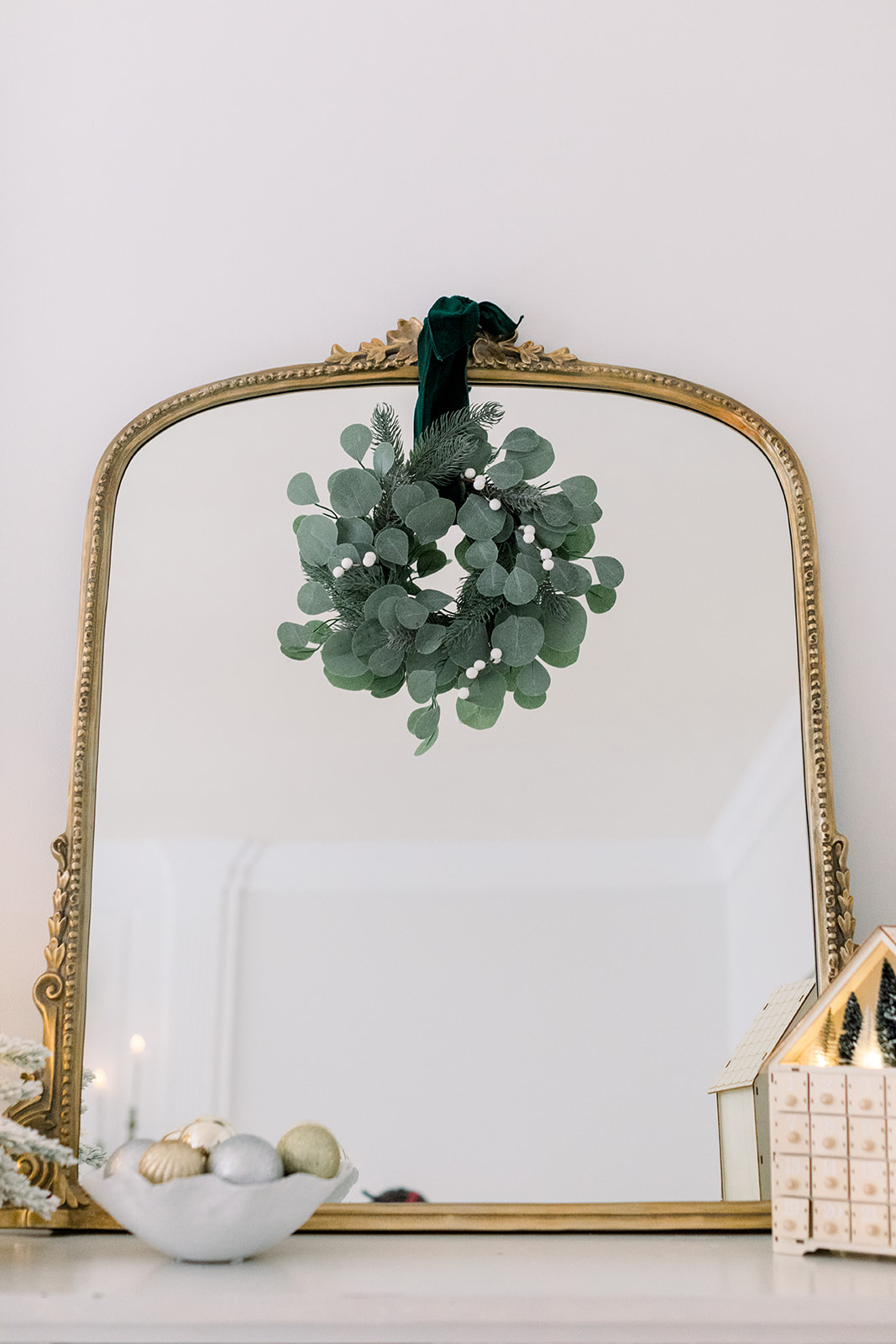 This larger version of the wreath comes illuminated with LED lights that are battery powered and can be set on a timer! I love the mix of textures here, and also that it can be up all season long. Add a bow for a festive touch!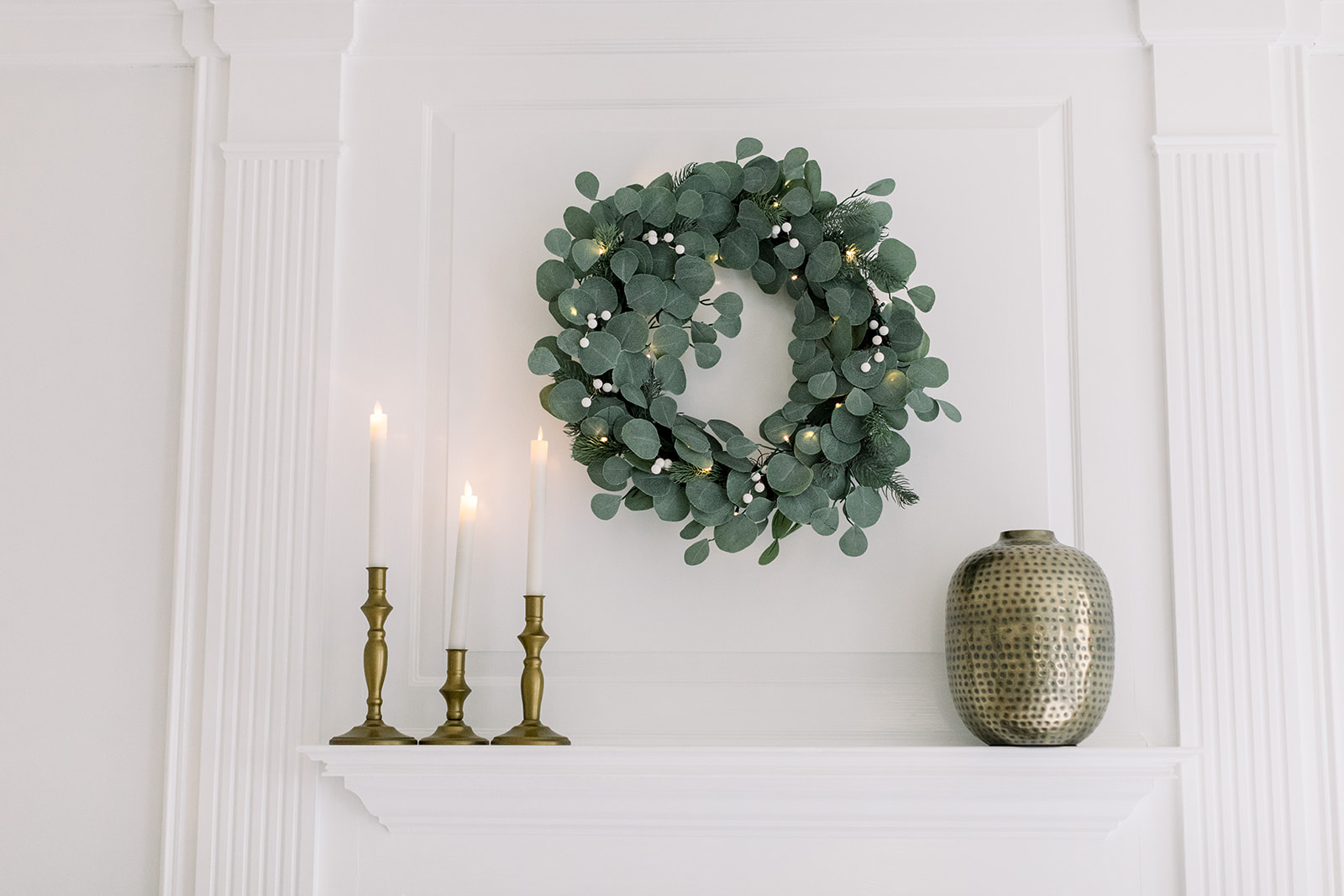 This is the garland version of the same florals in the wreaths, and I LOVE how beautiful it is! They're also on a battery pack with timer option, so they automatically turn on in the evening! I have 2 on my stair railing here, and another on my mantle. I love that they're not too Christmas-y and can easily be left up all season.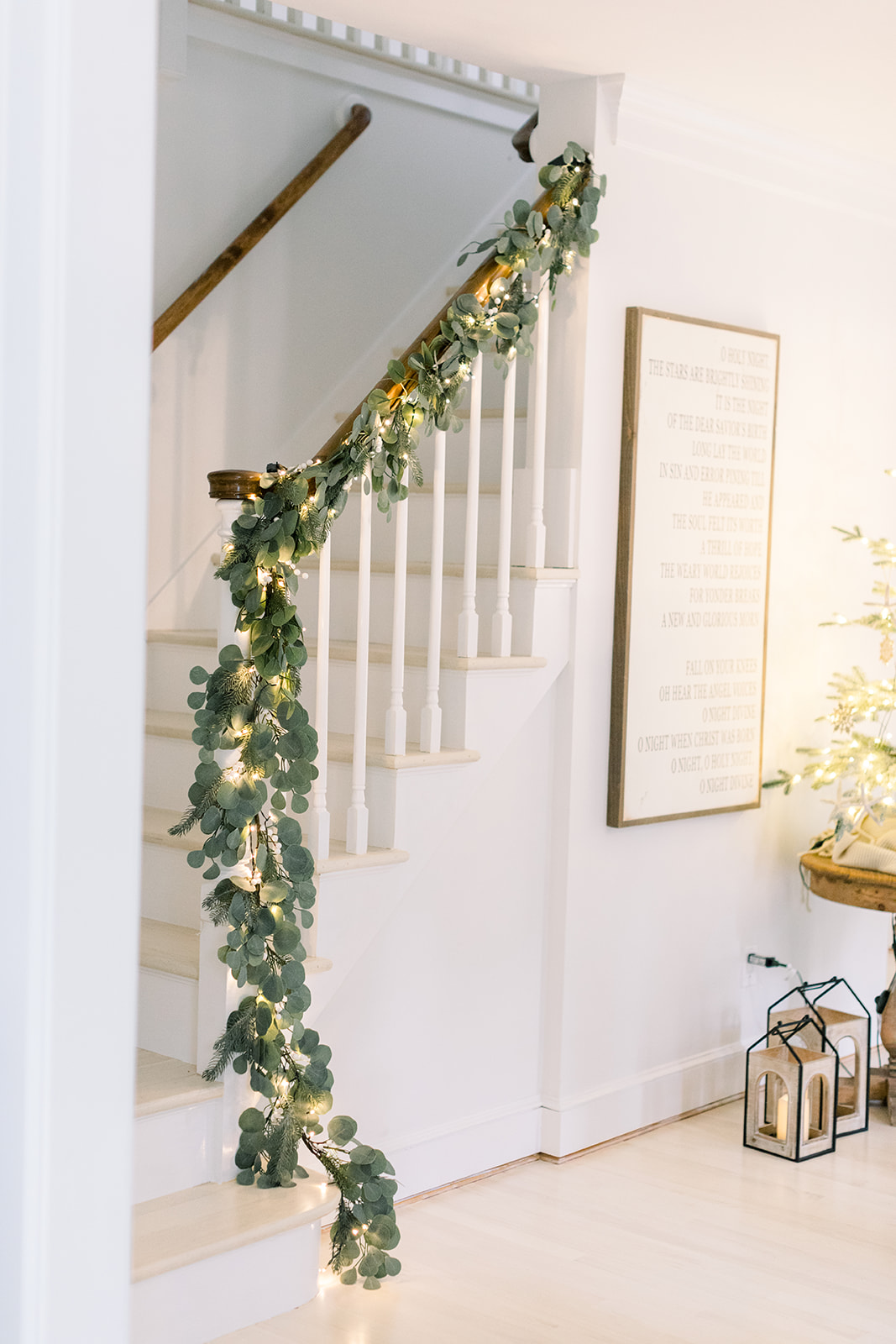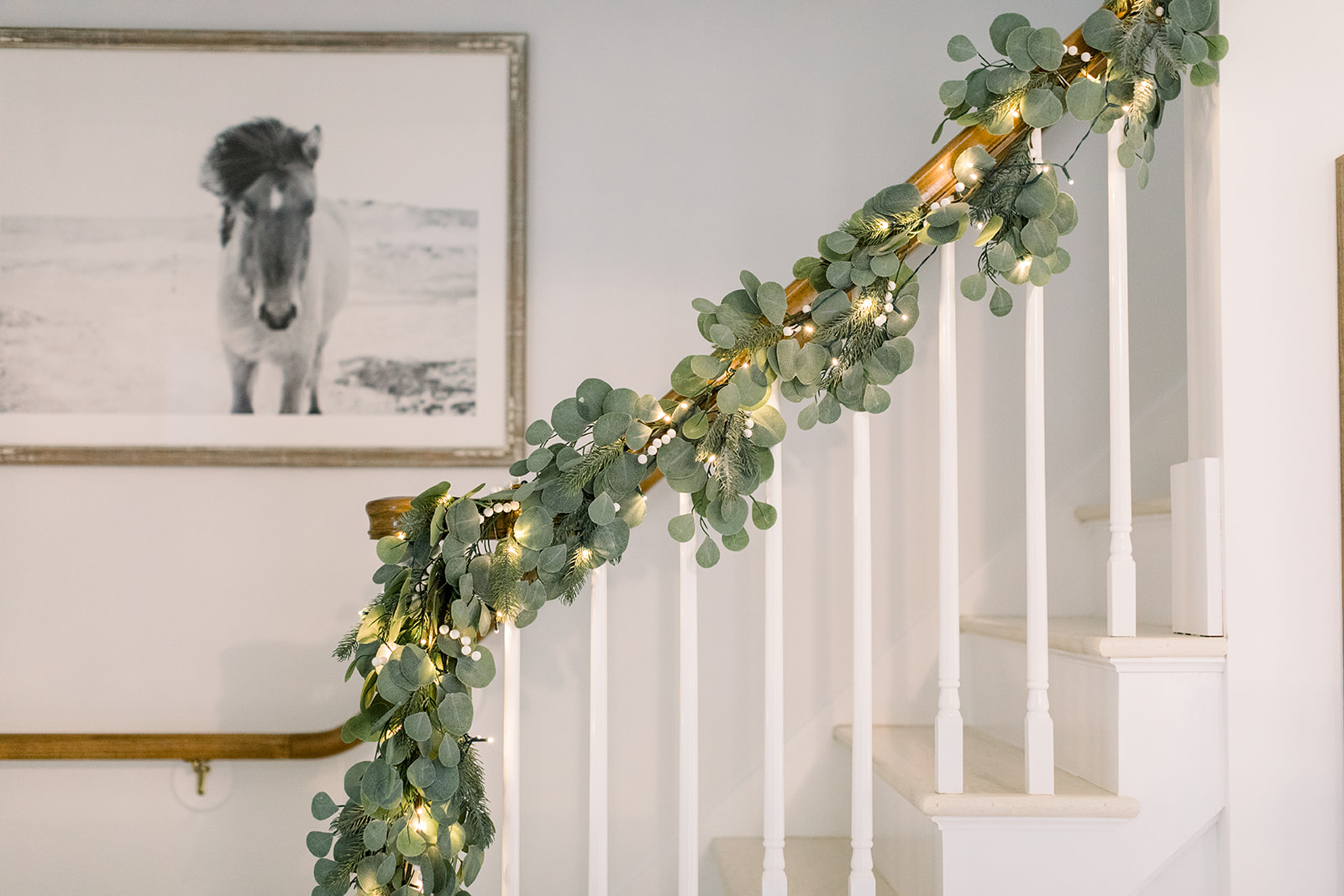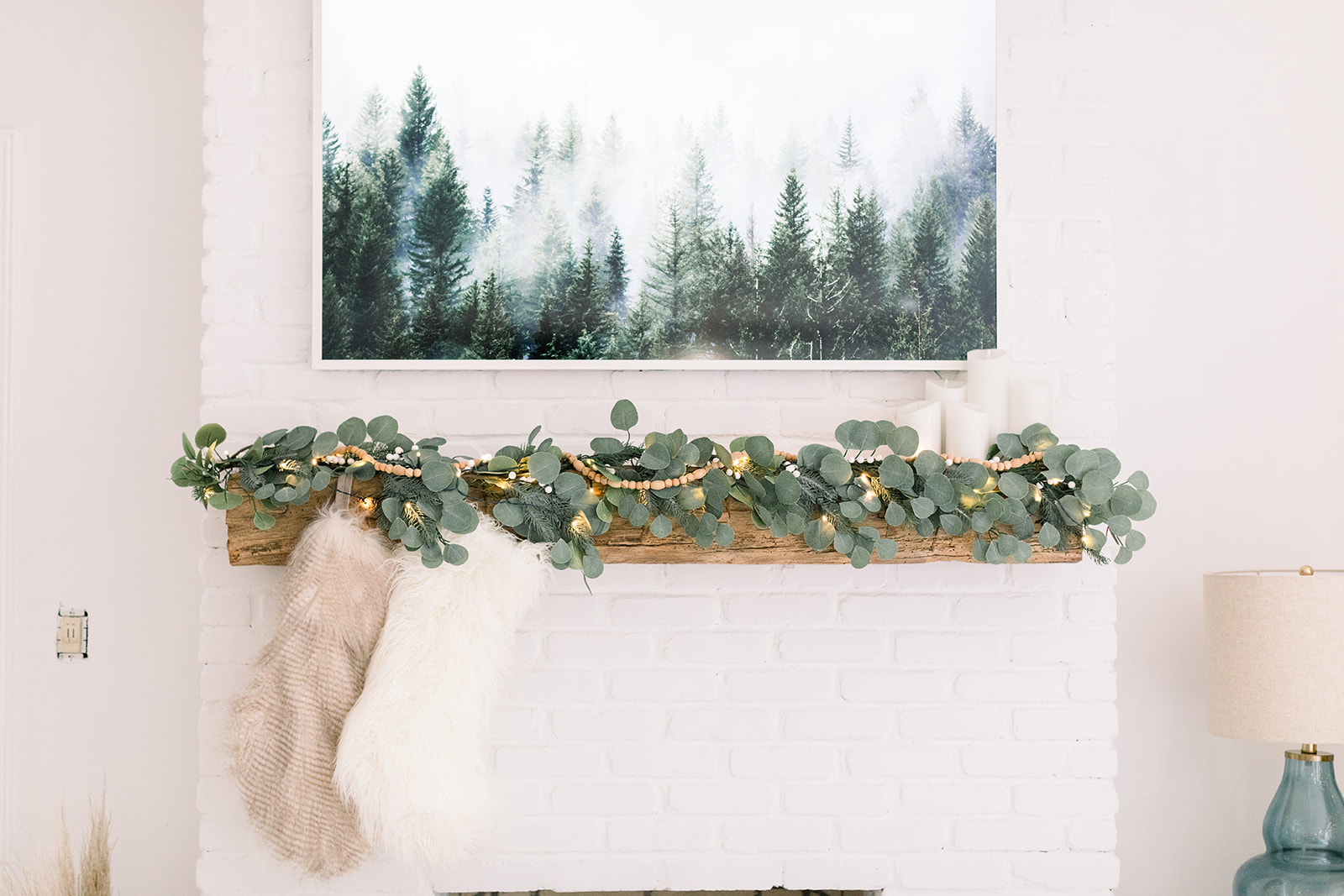 This swag is donned with vintage-inspired bells that bring a festive-flair to your front door. I love the simplicity of this piece, and that it can stay up throughout the winter season!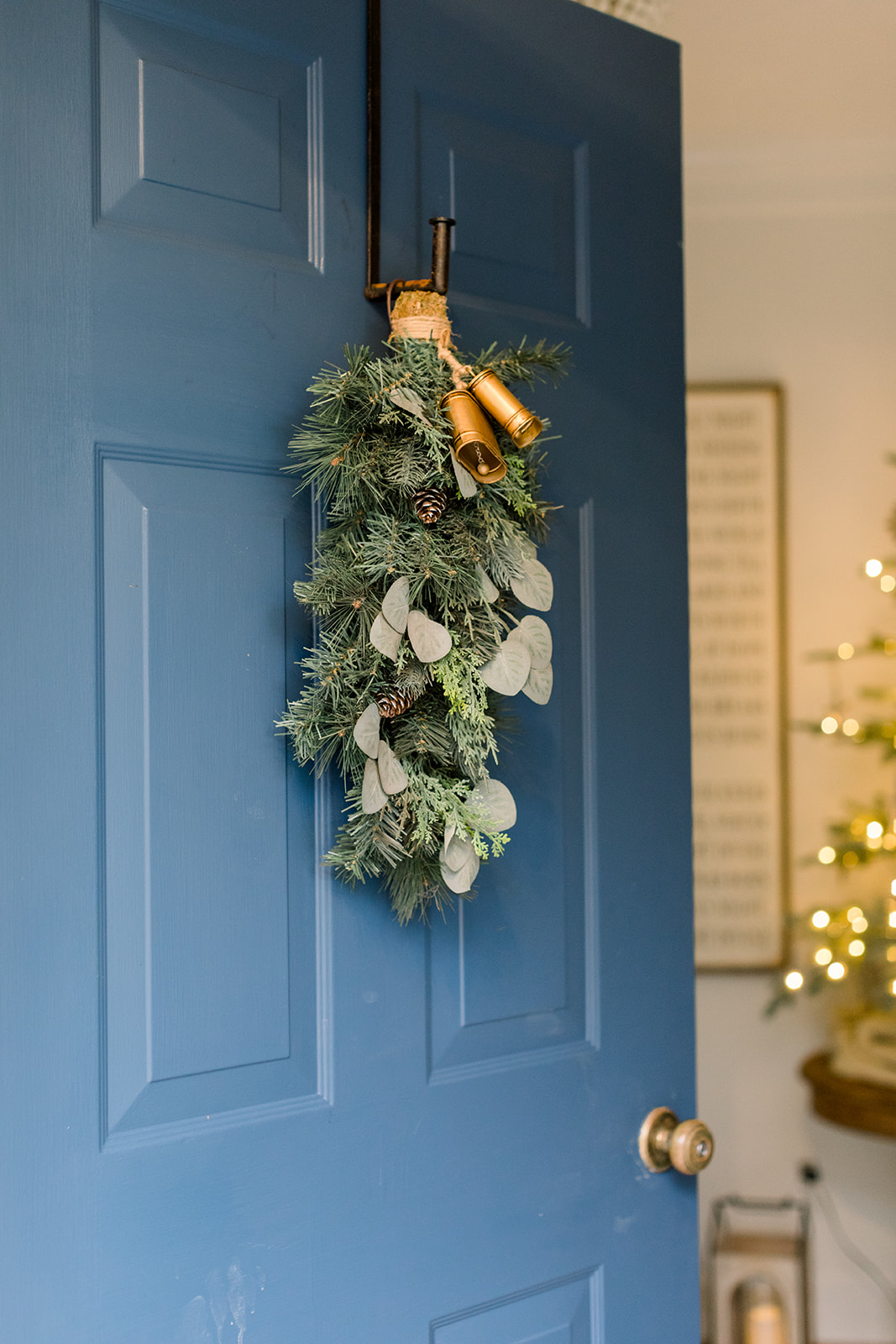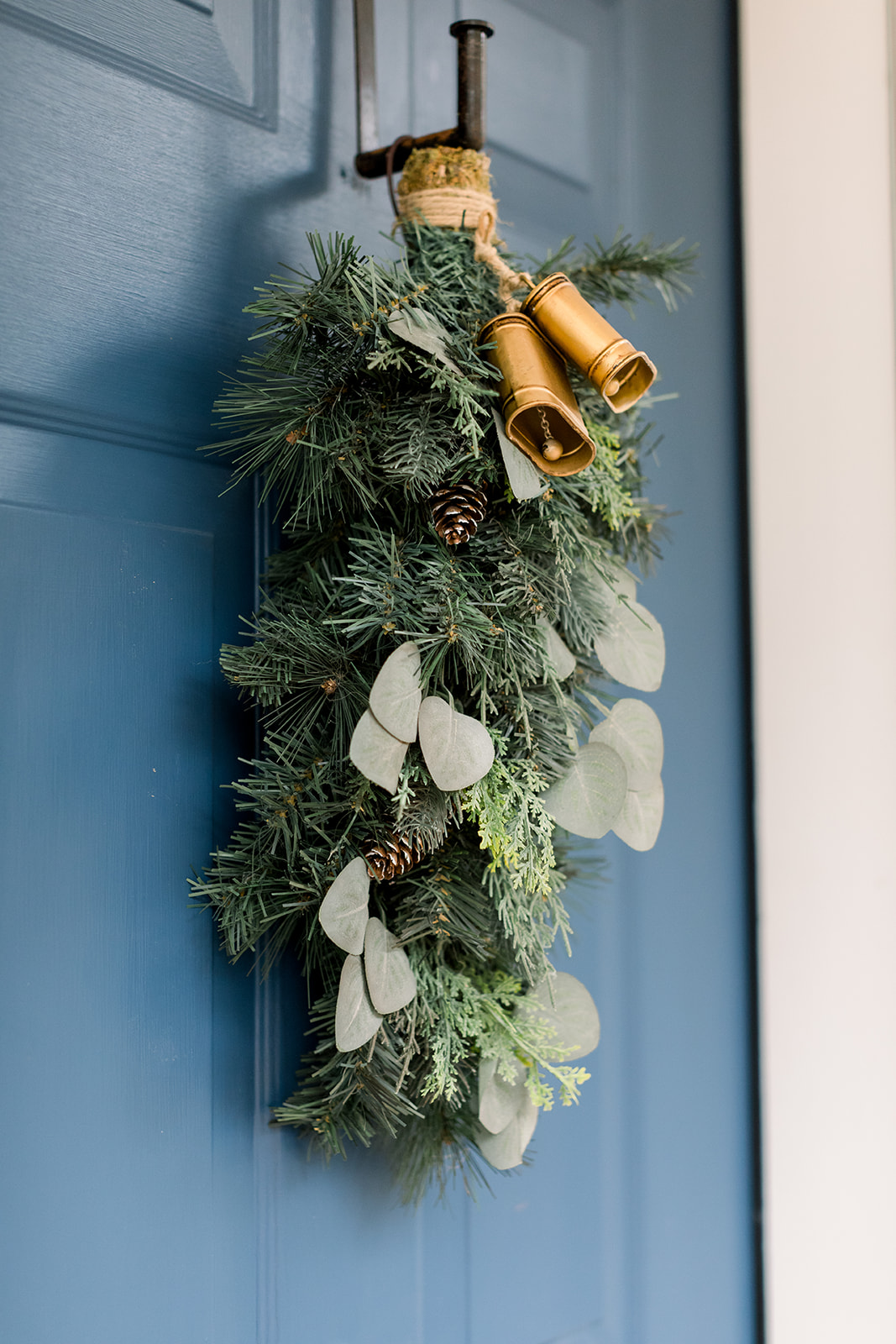 This natural wood garland is perfect for decorating a tree or other greenery for the season! I love the unique shapes of the beads and that the natural wood tones adds some warmth and contrast to greenery. There are TWO garlands in this set!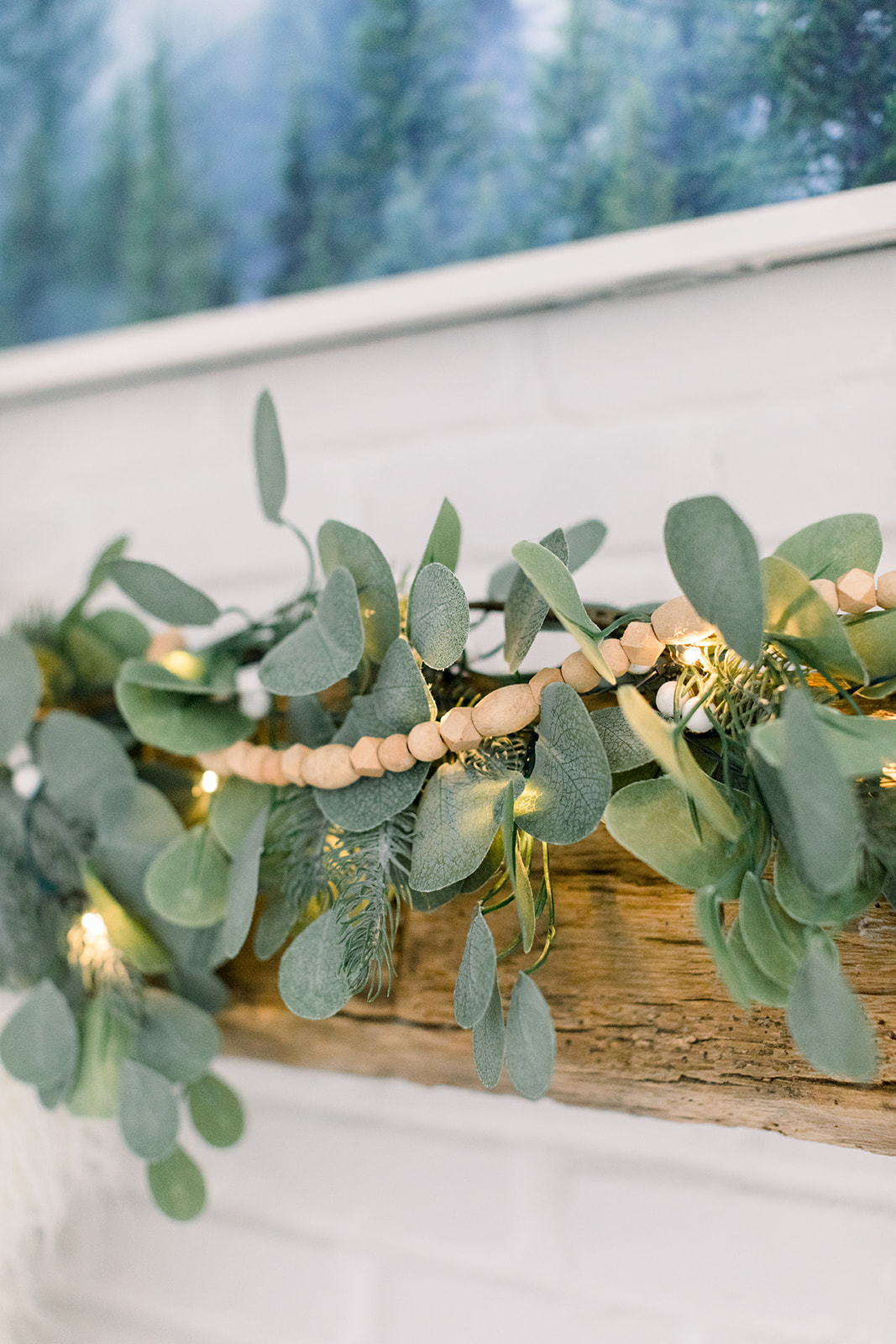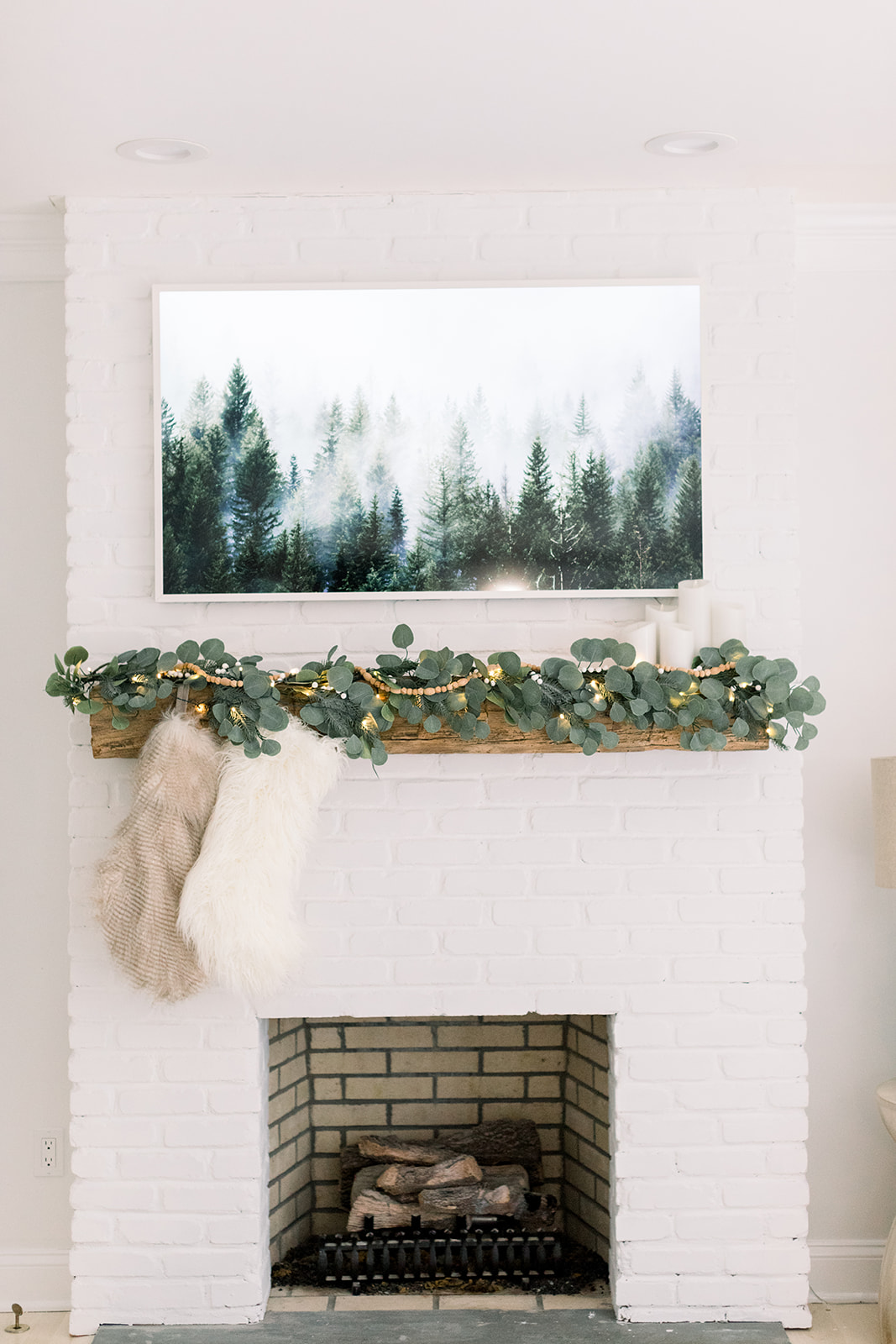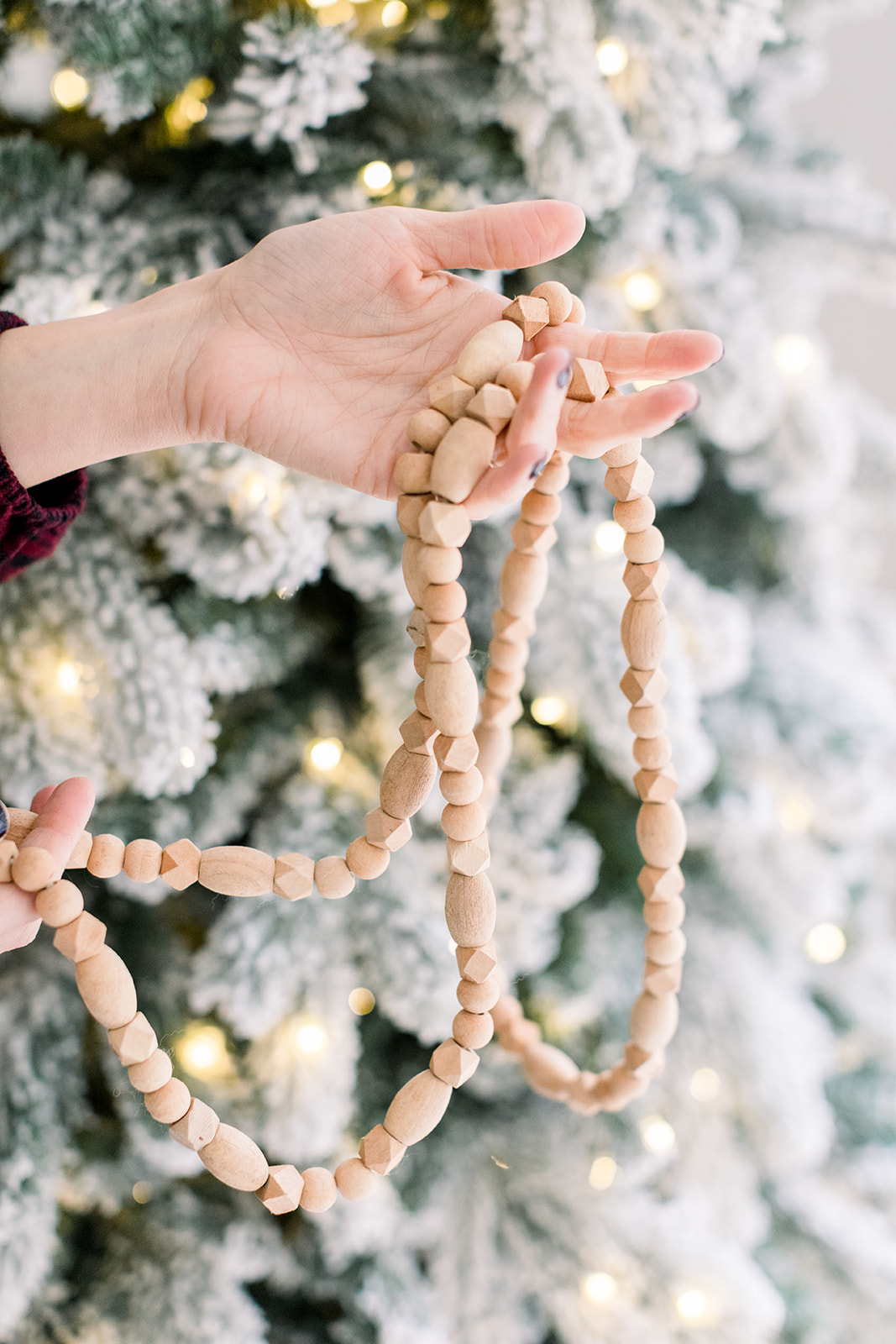 This pouf is great as an accent piece, foot rest, or for additional seating in a room! It comes in cream and a beautiful charcoal gray. The hand knit texture cozies up the space for the season.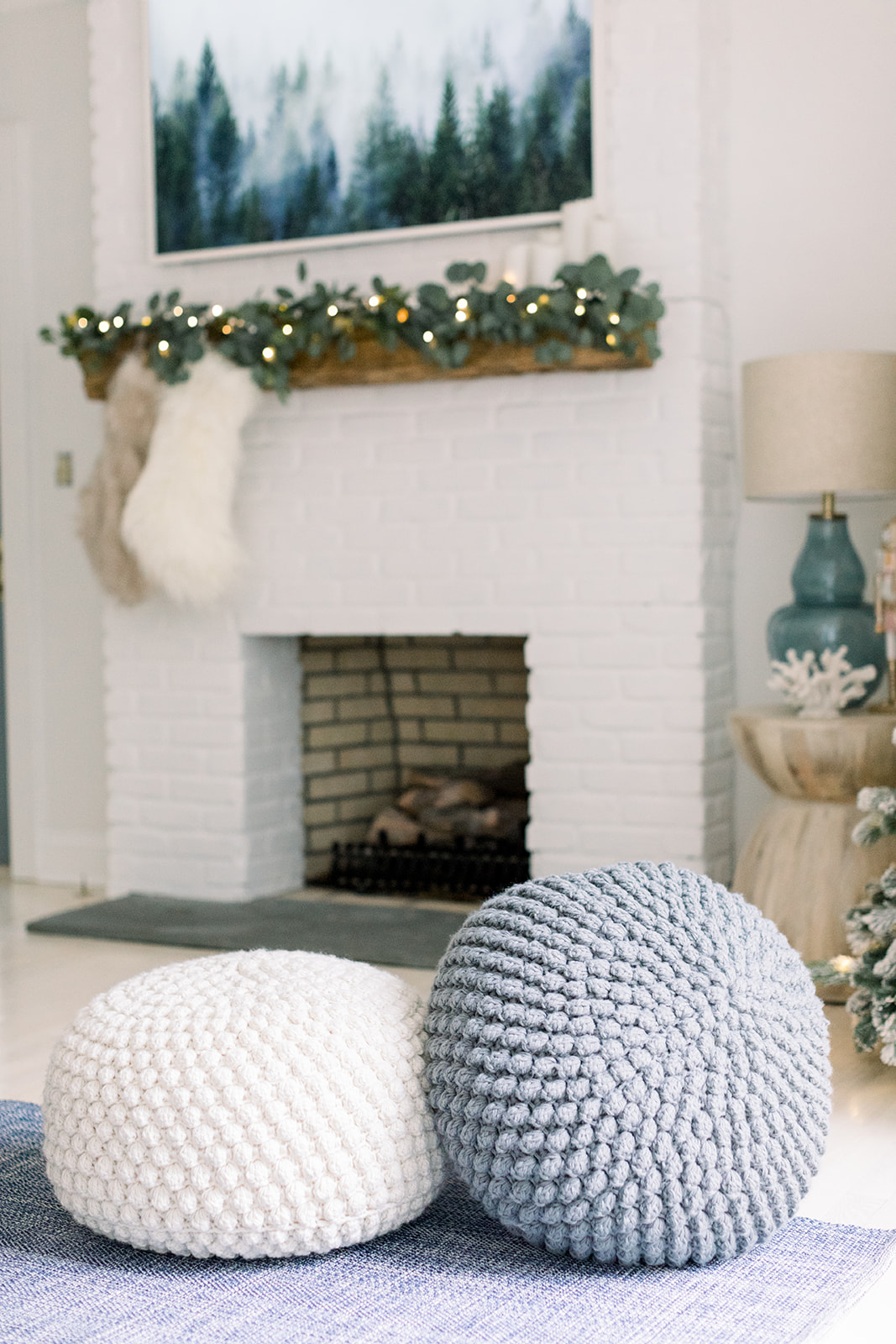 These pillows add the perfect balance of texture and coziness to your space for the season. The super-soft velvet-like texture of these pillows is perfect with the festive flair of fuzzy pom-poms. Great all season long! These come in 2 colors, a cream and charcoal gray.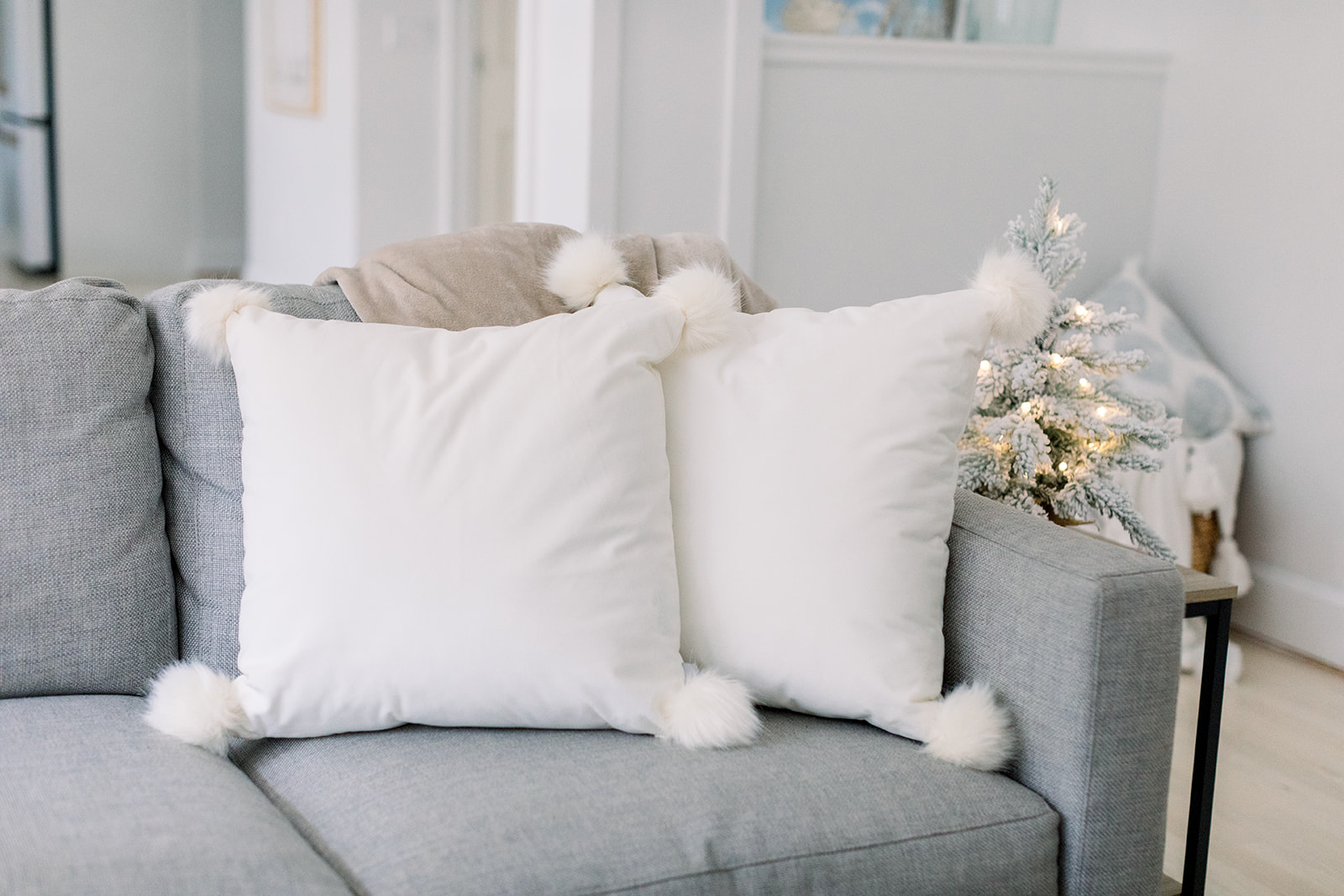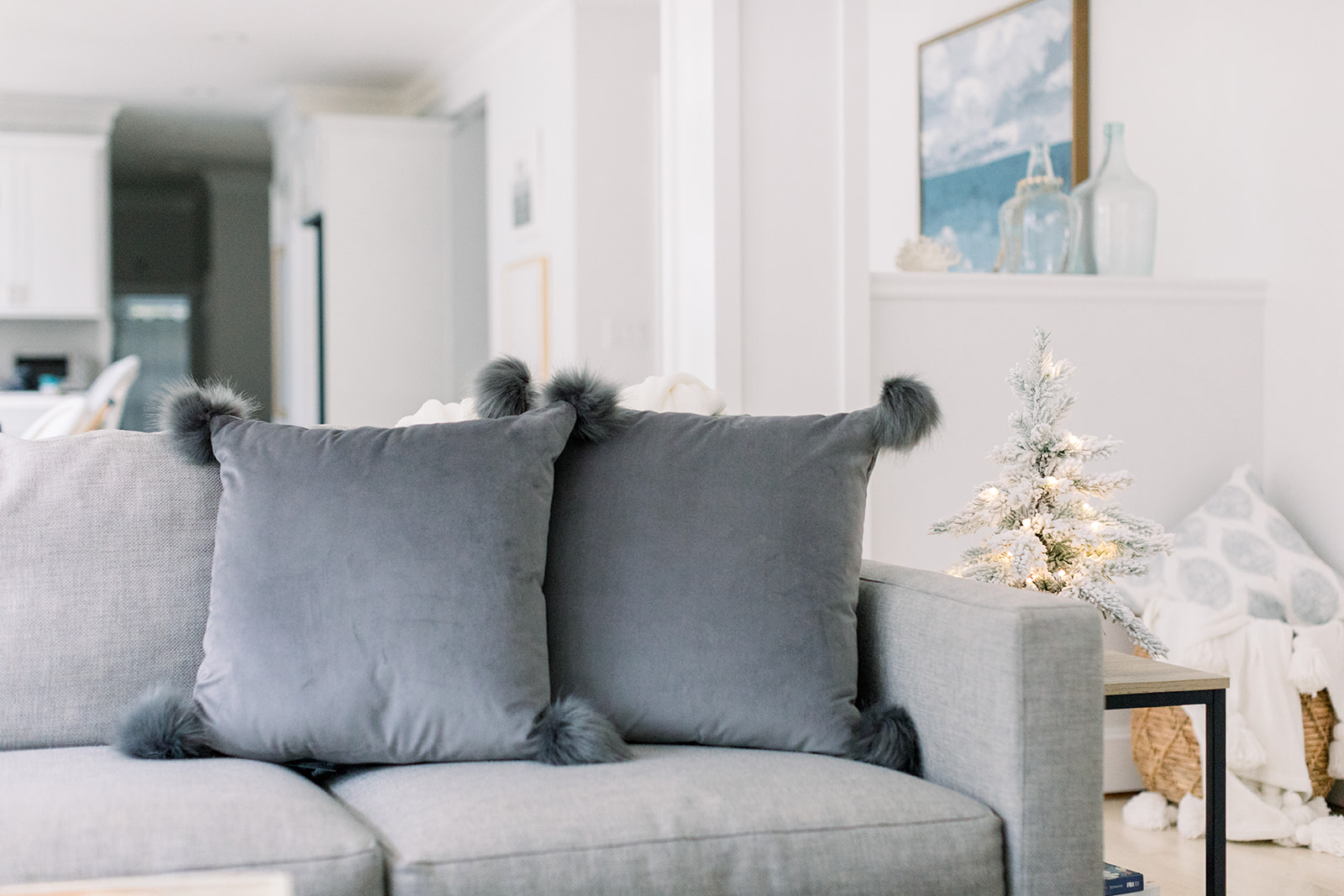 This throw is INSANELY soft, and the perfect gift for the holidays! It comes in 3 neutral colors, a cream, oatmeal, and gray. Perfect for adding some coziness to a space!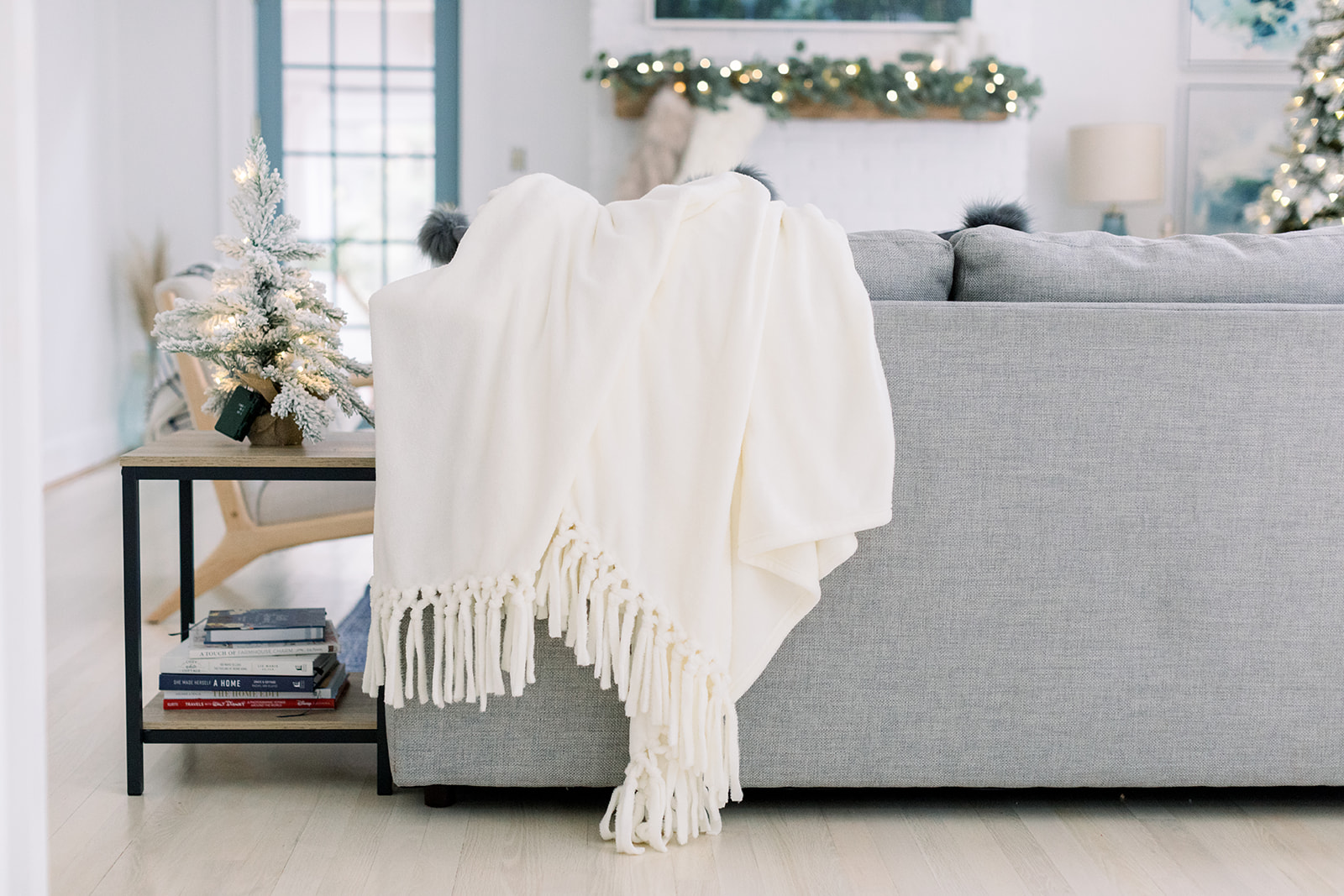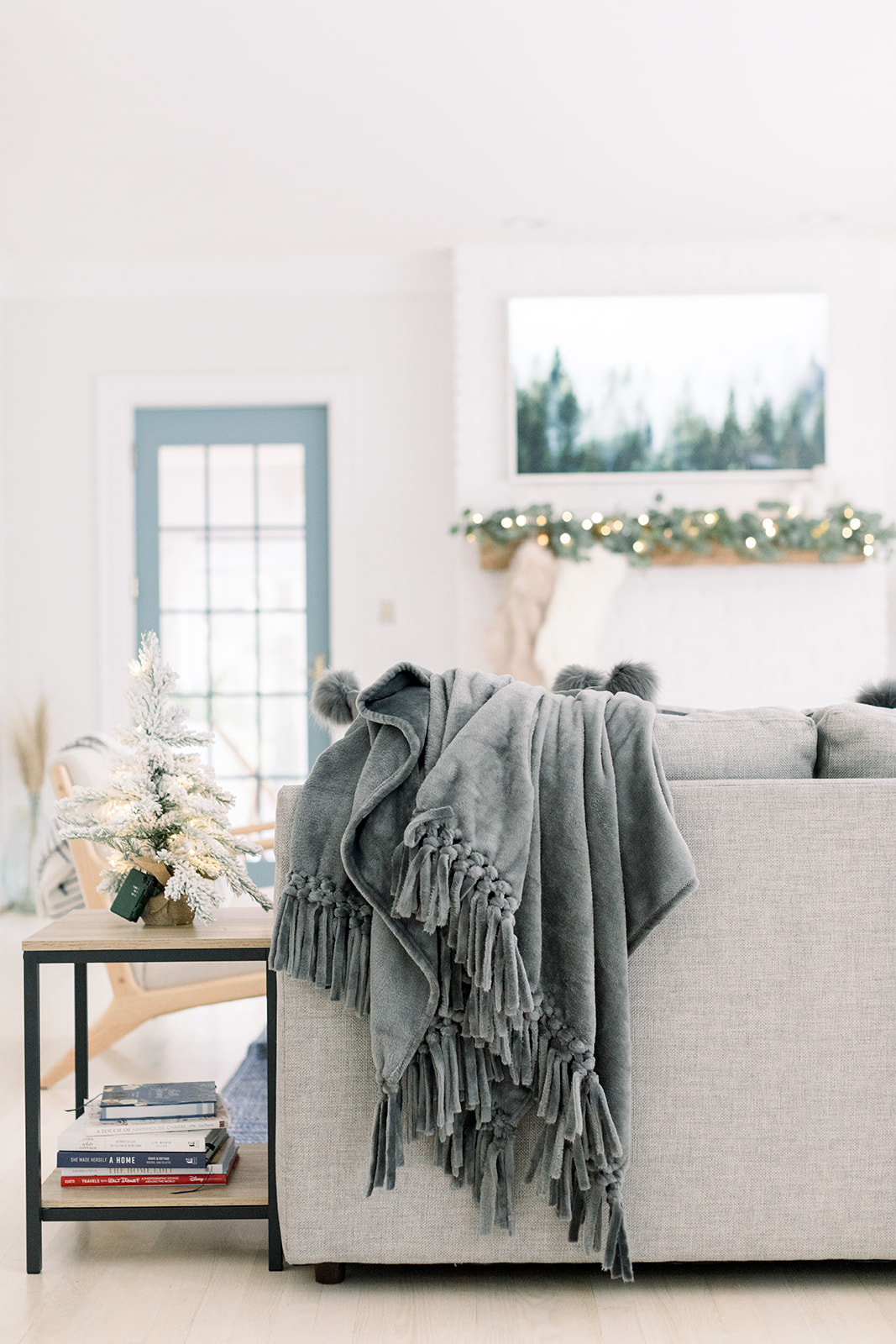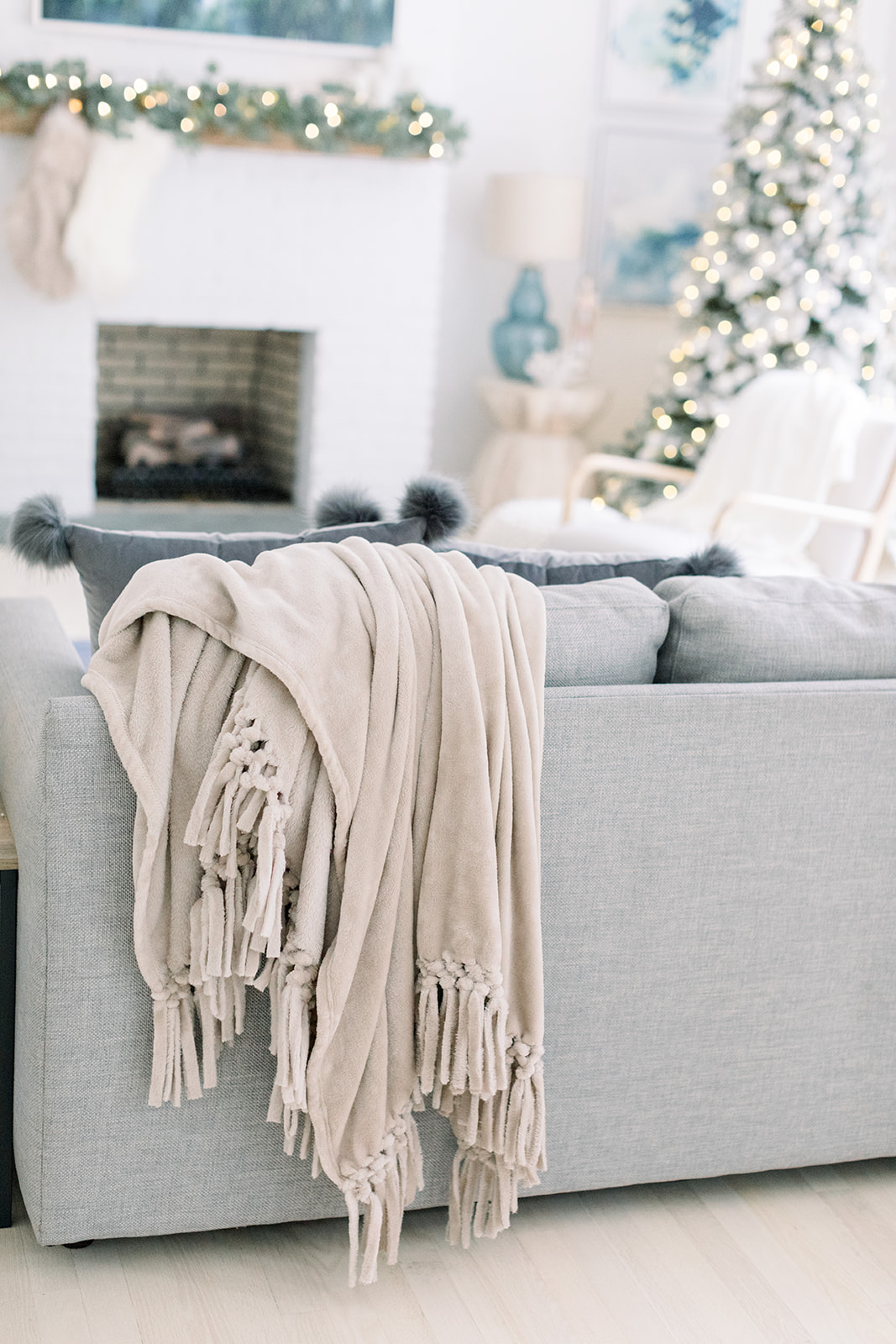 This tray is such a stunner – I love it so much! The capiz shells adds a touch of sparkle for the season, but it's neutral enough to stay out all year long. I use mine on my coffee table for a place to put my drink down! It makes for a beautiful gift, too!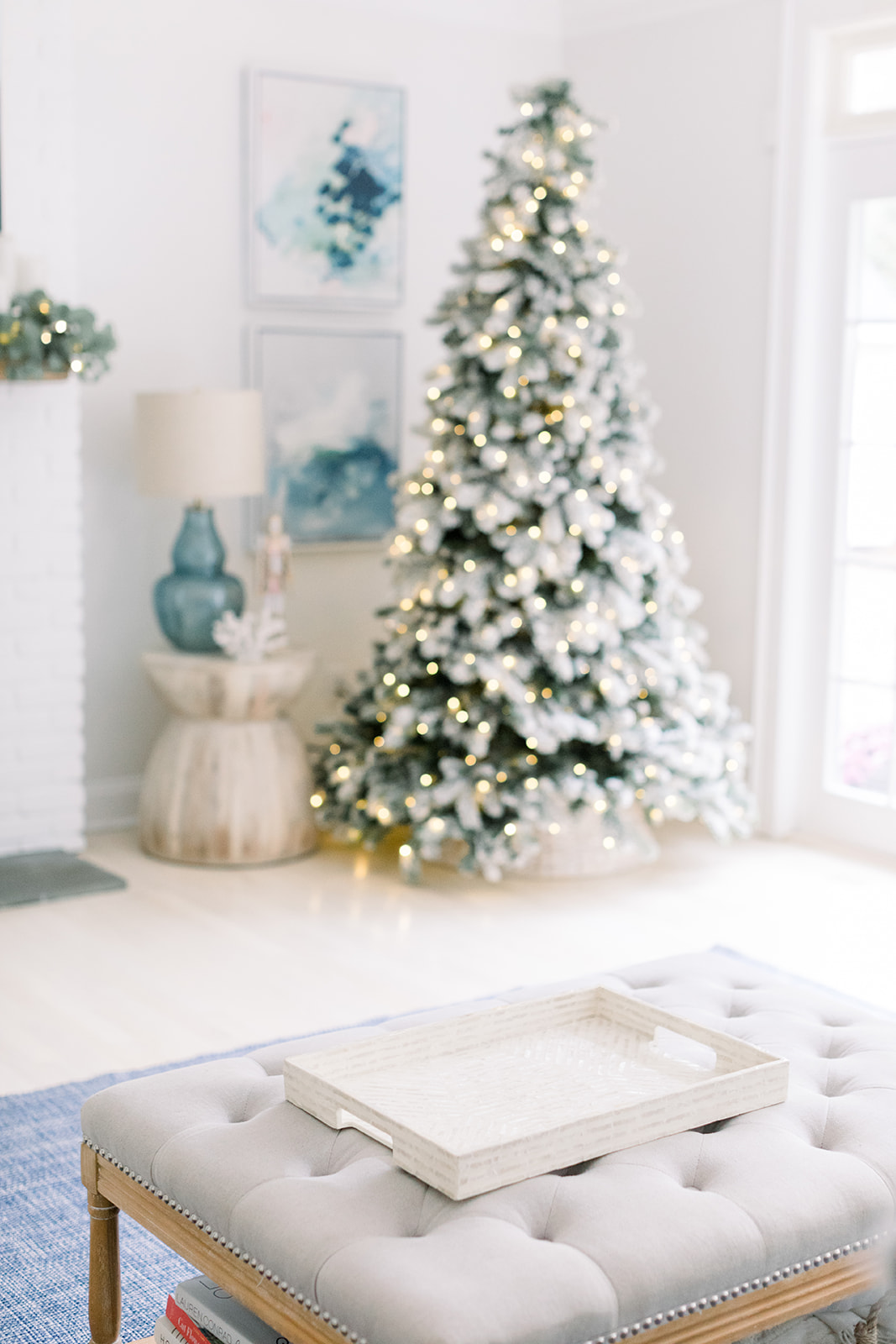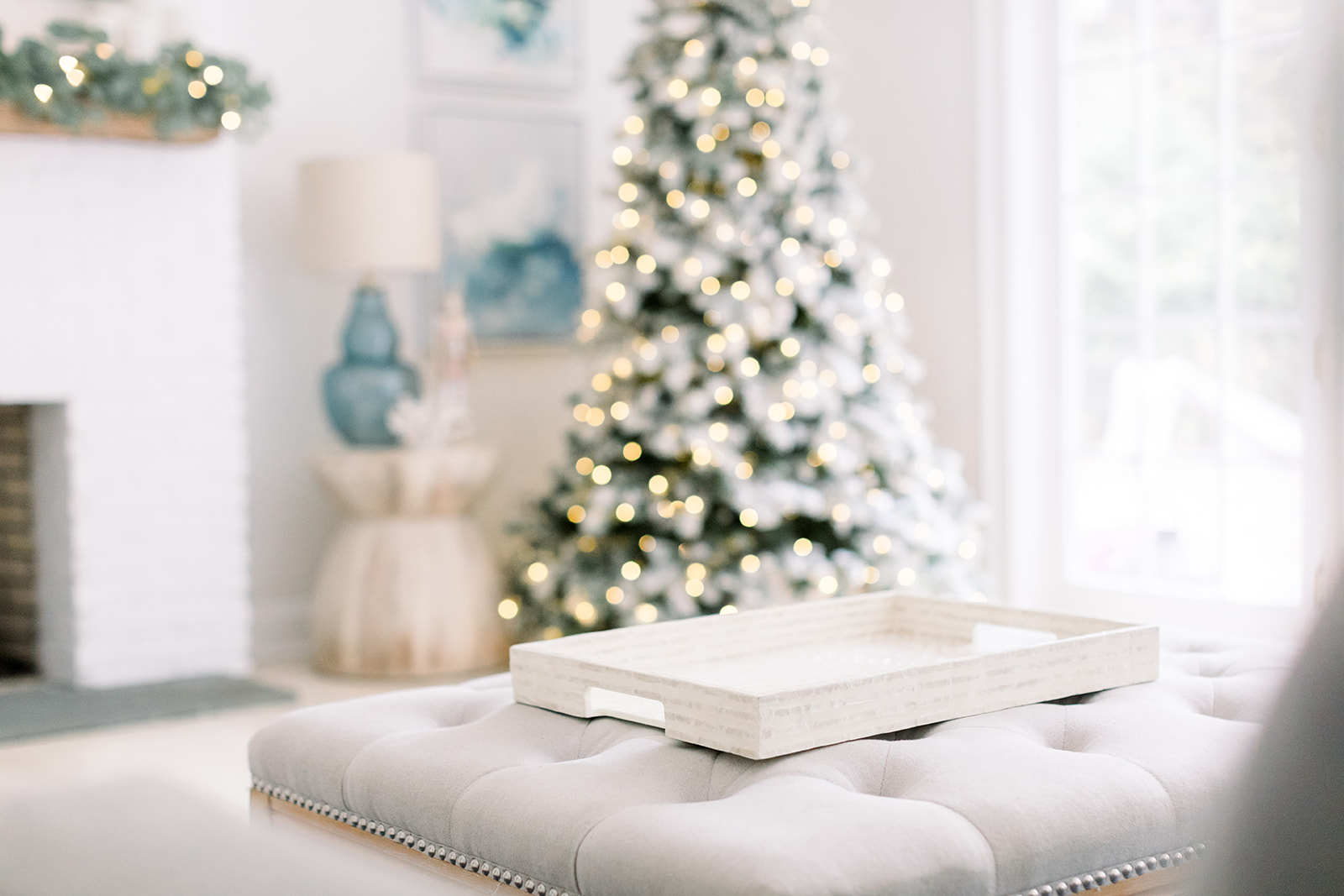 These gorgeous votives come in 2 different colors – a soft blue and a soft gold. They come with tea lights that are battery powered and work on a remote with a timer option! Great for a mantle, tables cape, or anywhere you want to add a glow.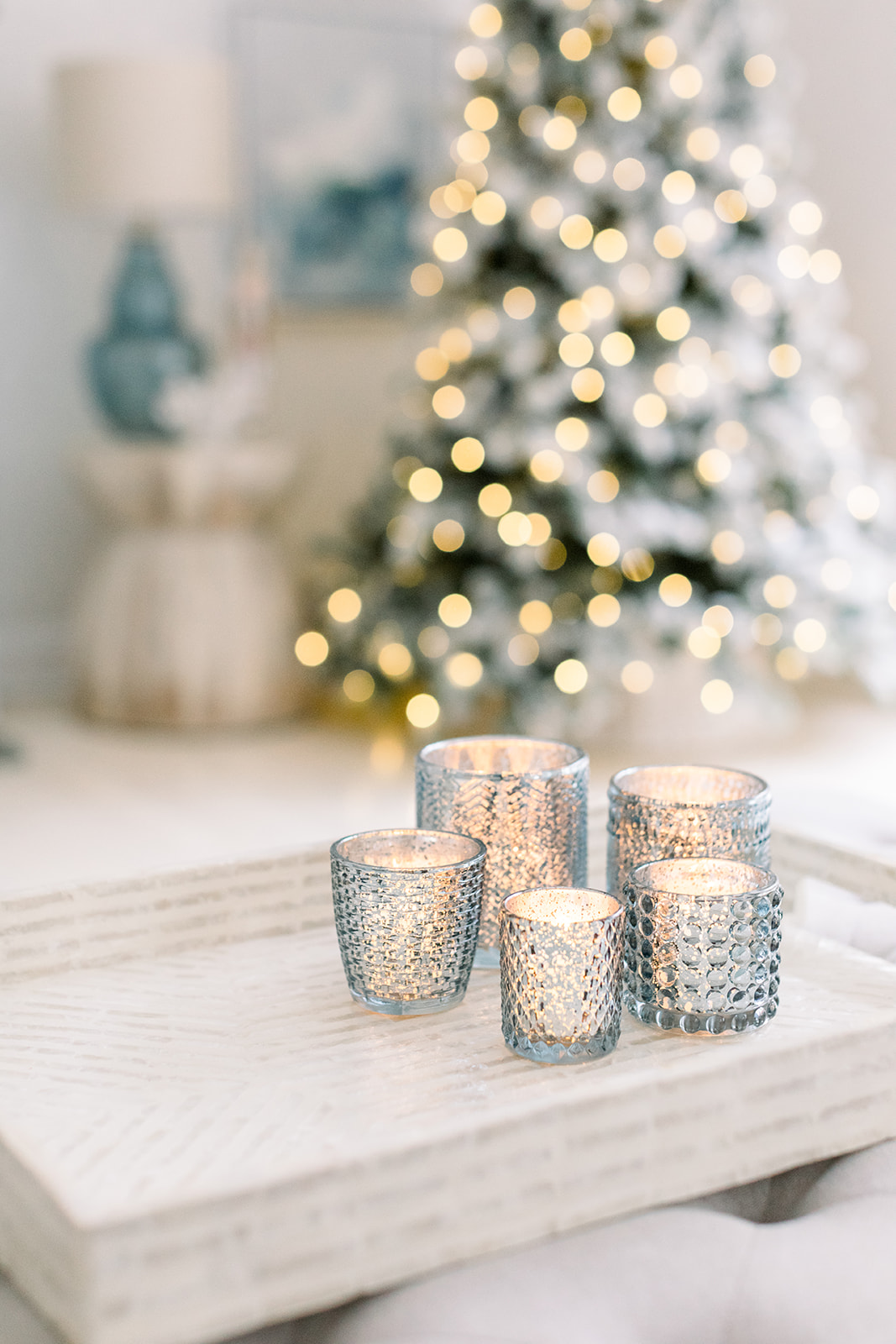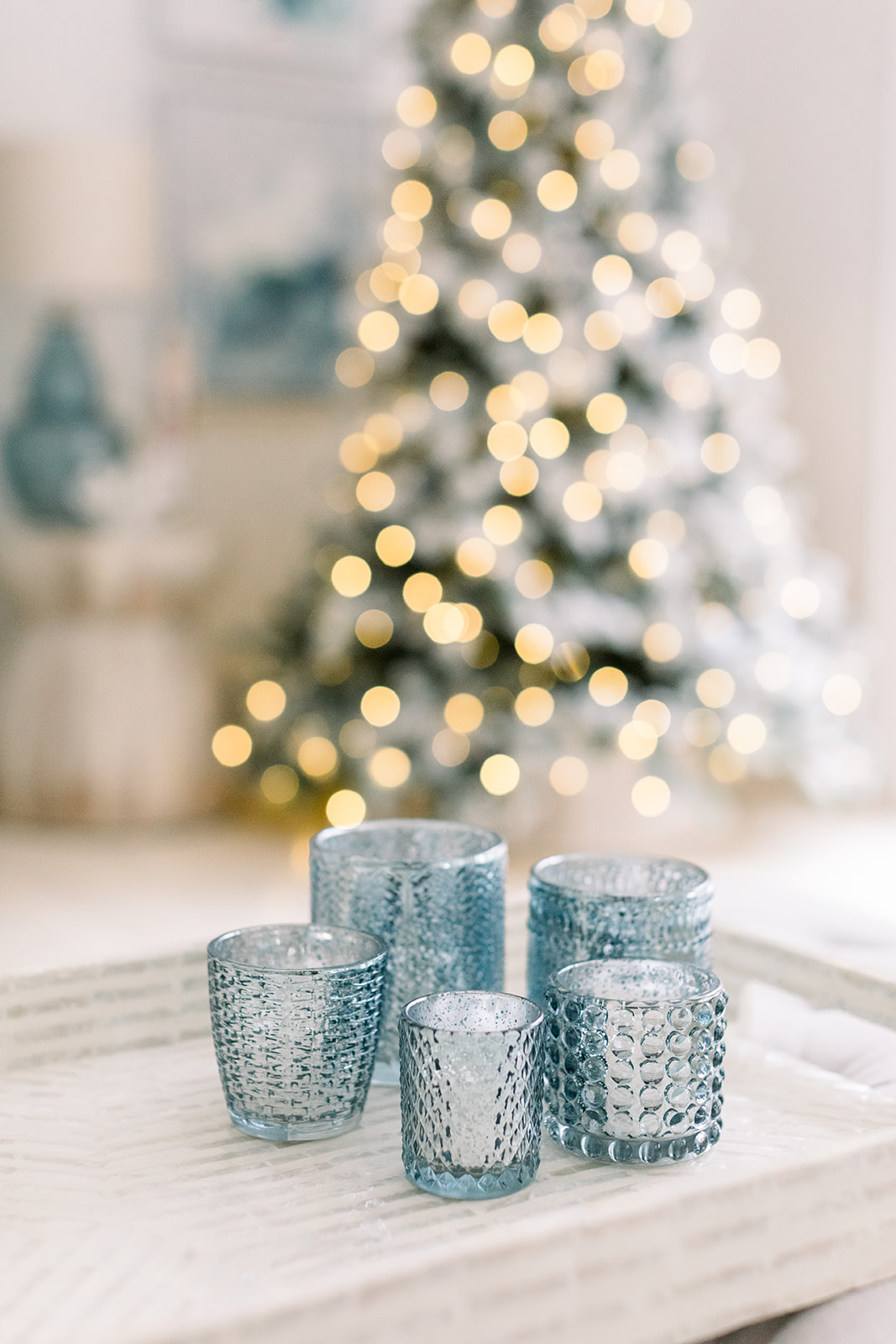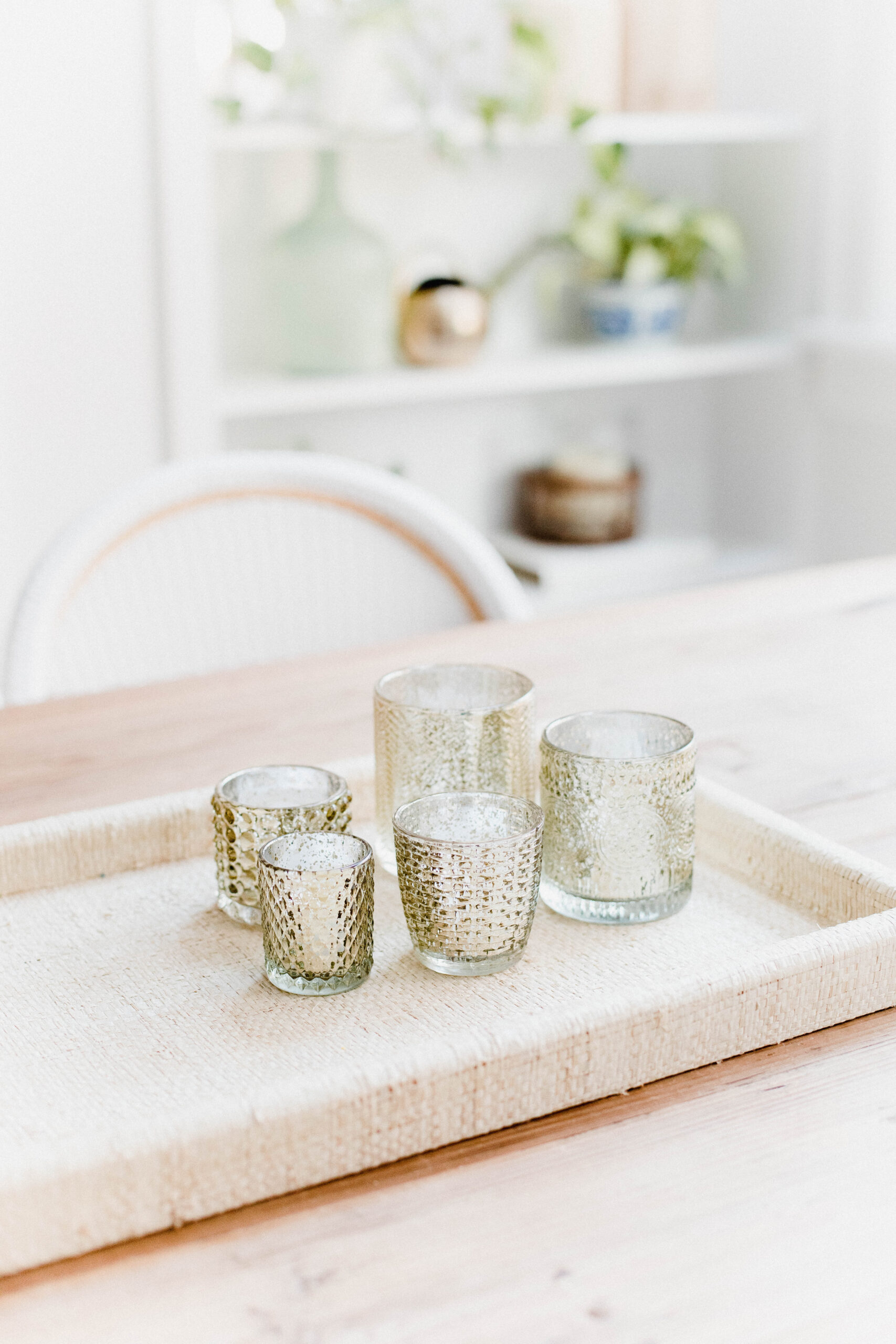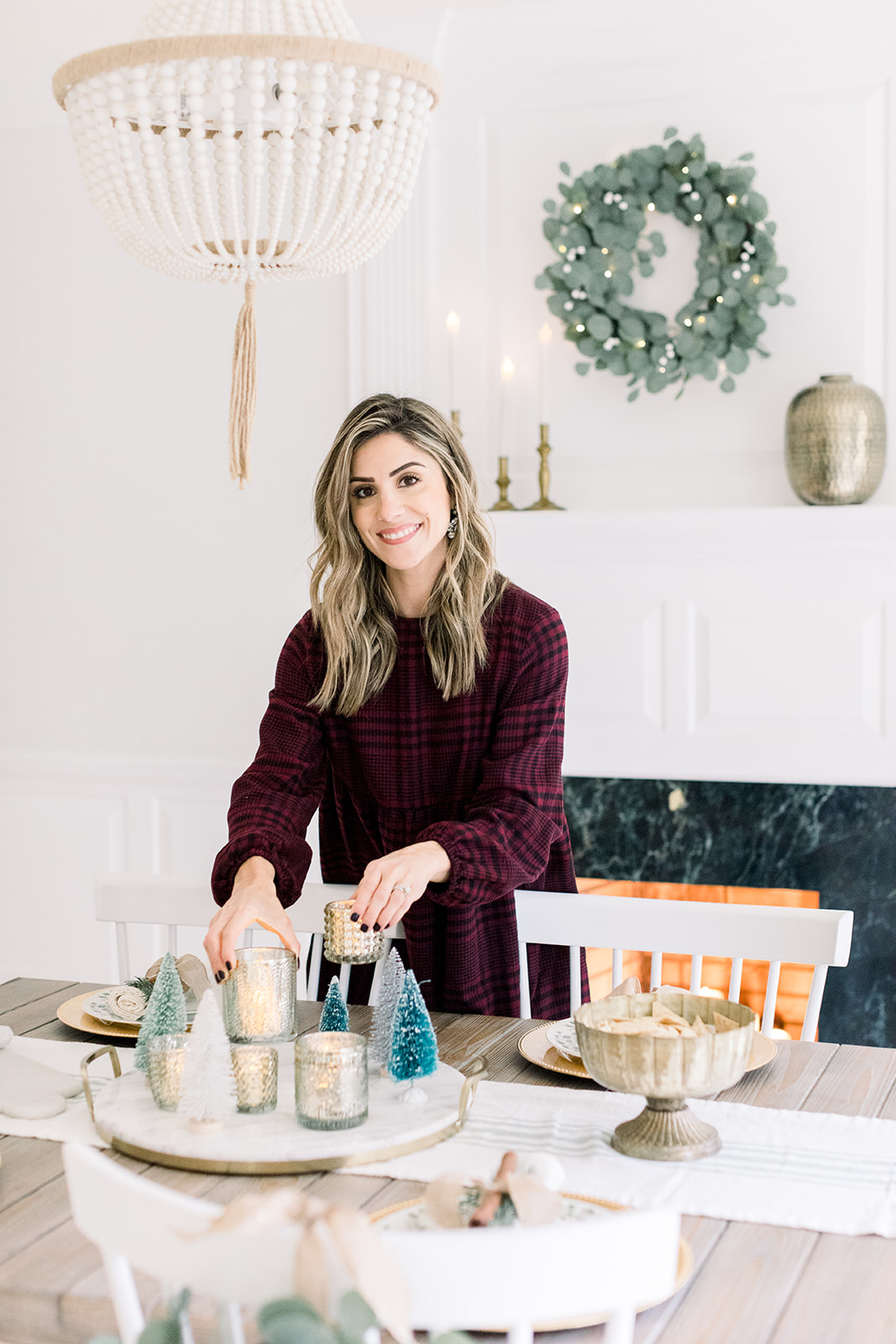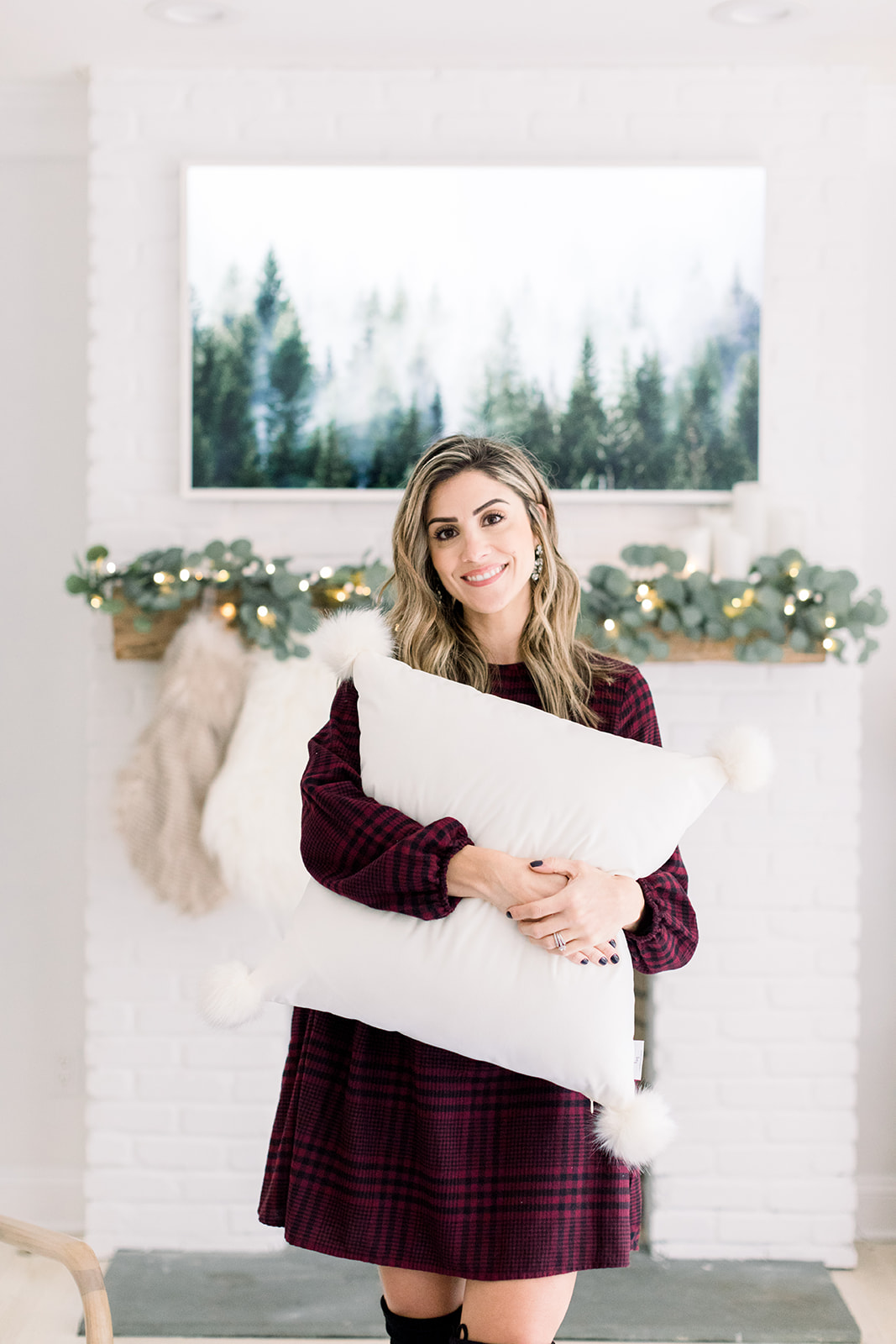 These indoor lanterns are another beautiful statement piece that can be used year round. They come in a set of 2, one larger and one smaller, and also come with a flameless candle that's battery powered and has a remote with timer option! I have them in my entryway for a welcoming glow. Please note, these are indoor only!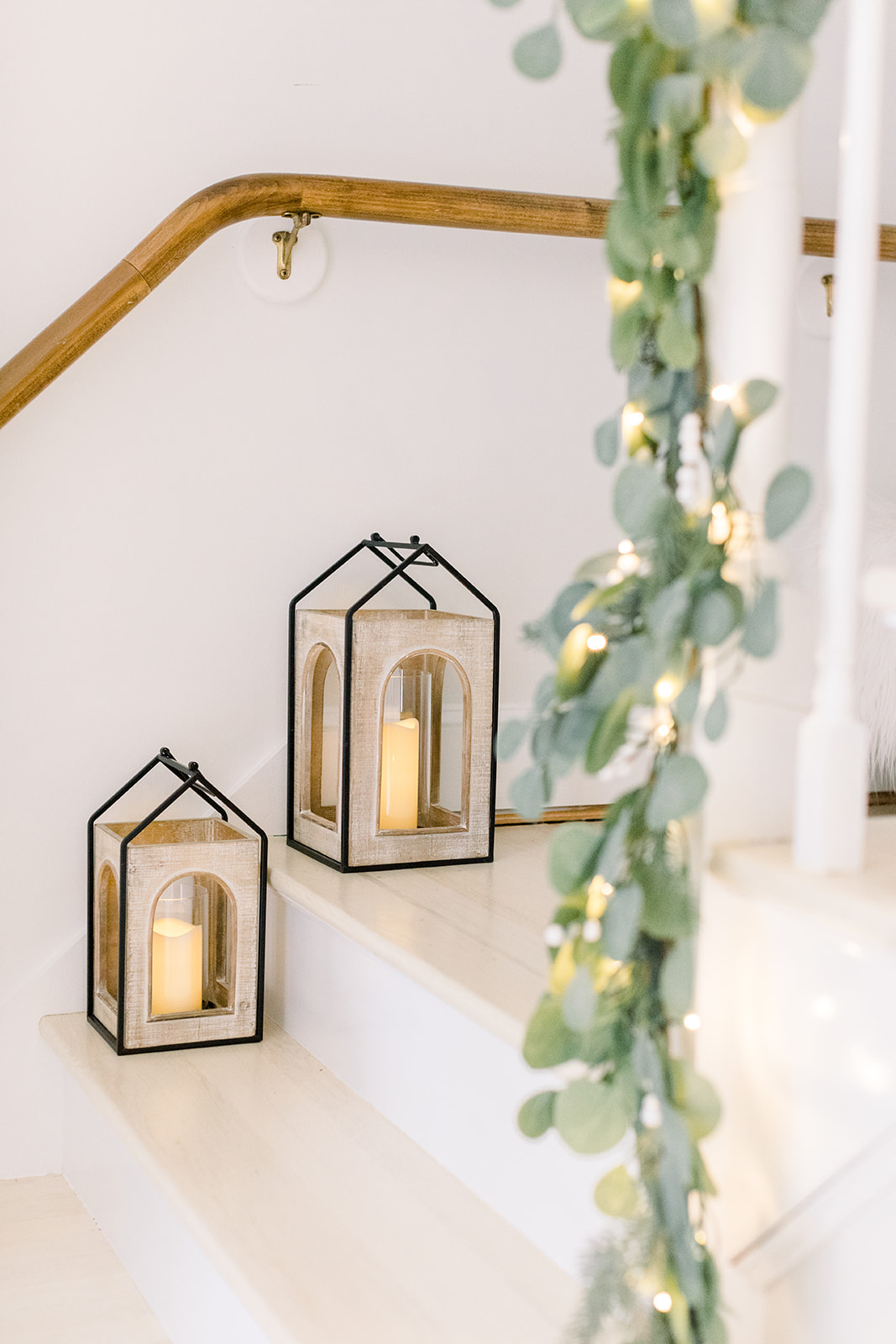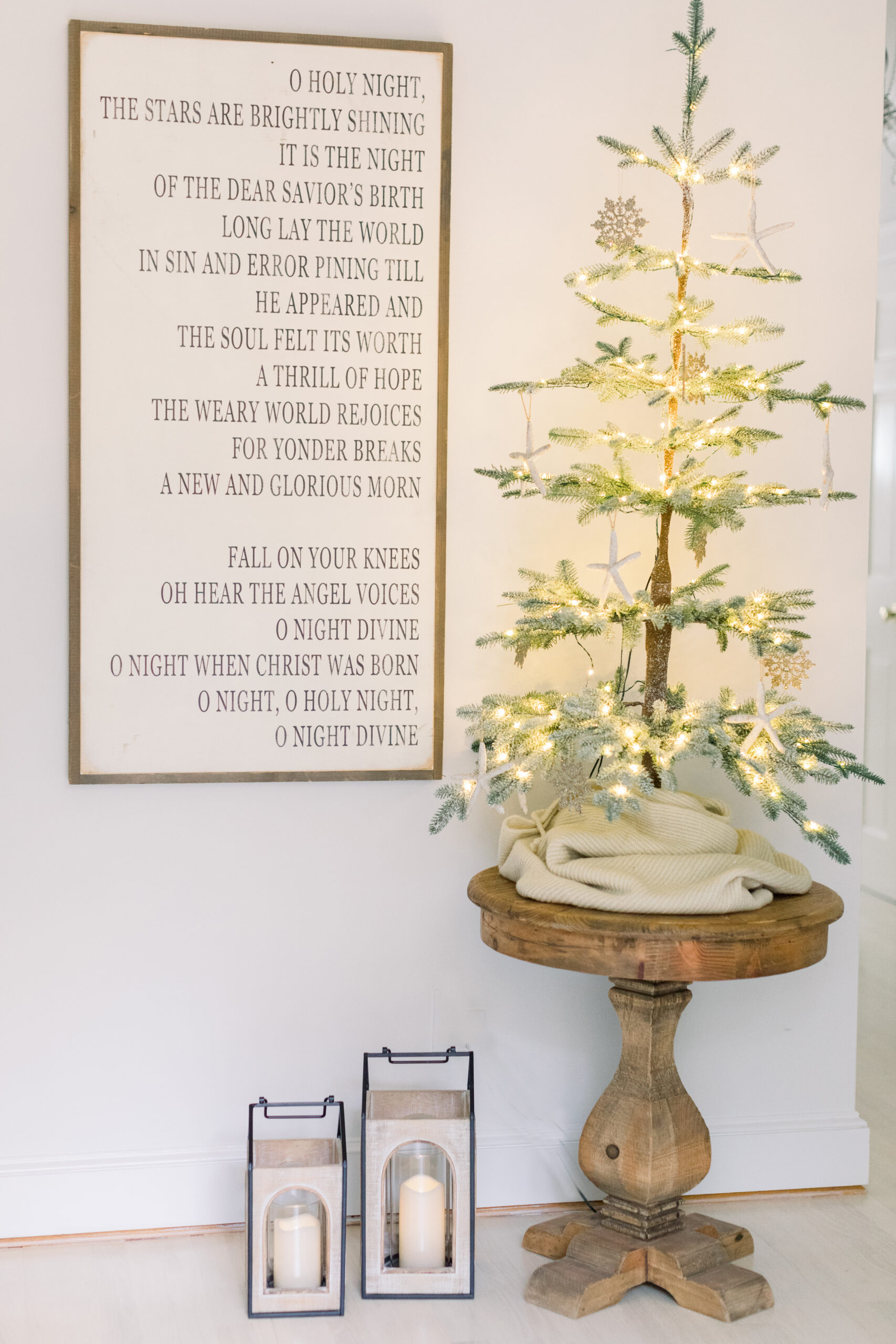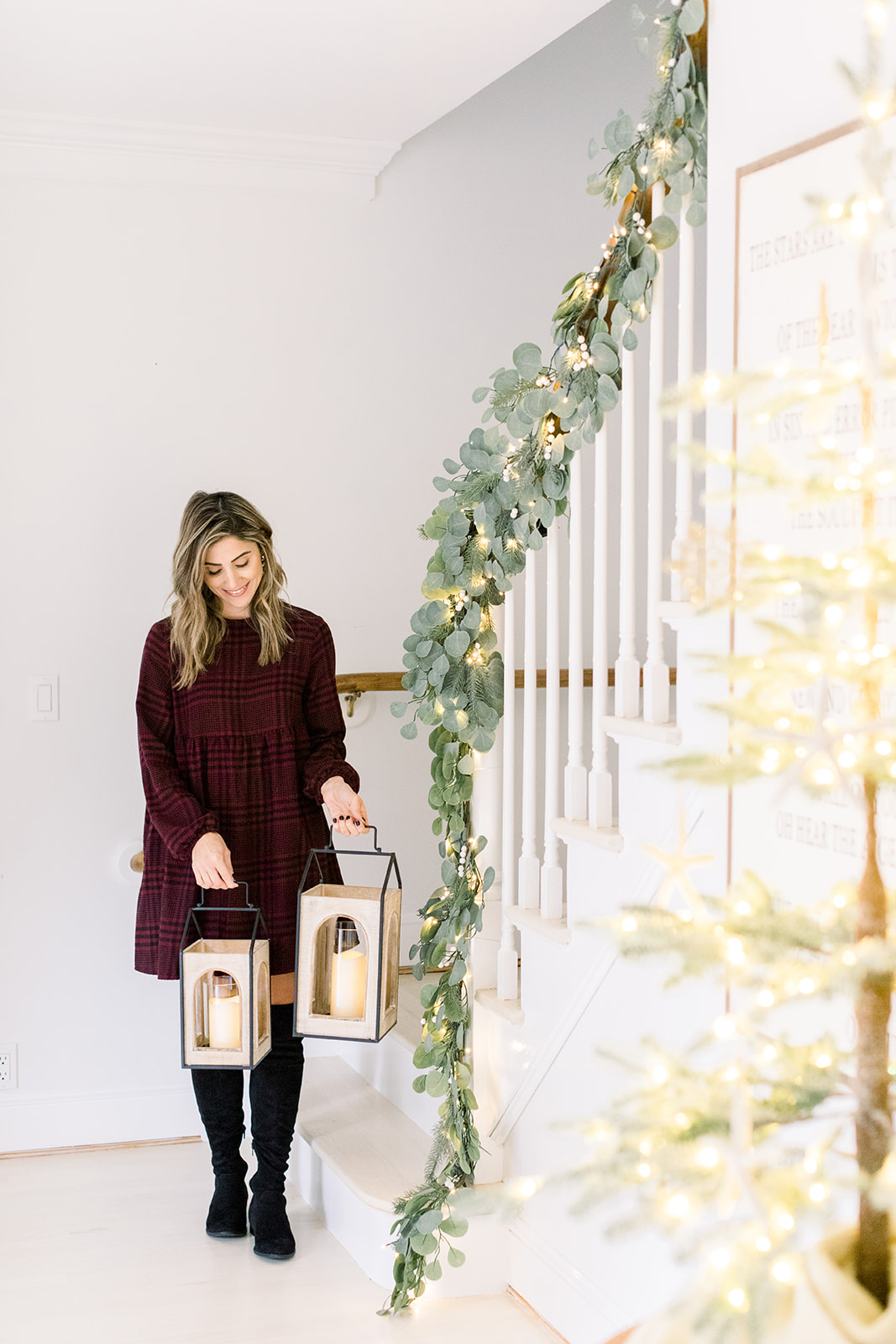 Thank you all for your support this year on my QVC collection! It truly means the world to me!