One of my goals for this year was to GET OUTSIDE more. After the holidays, my seasonal depression bumps up and then it feels super miserable from January straight through May. Winter and early Spring in New England are my least favorite times of year, but I know fresh air does the body and mind wonders so I'm determined to inhale that in more. We've been going on family hikes every weekend, and I've learned a lot about dressing seasonally appropriate and what to bring for small kiddos. I'm sharing how we dress and what we bring today in this post!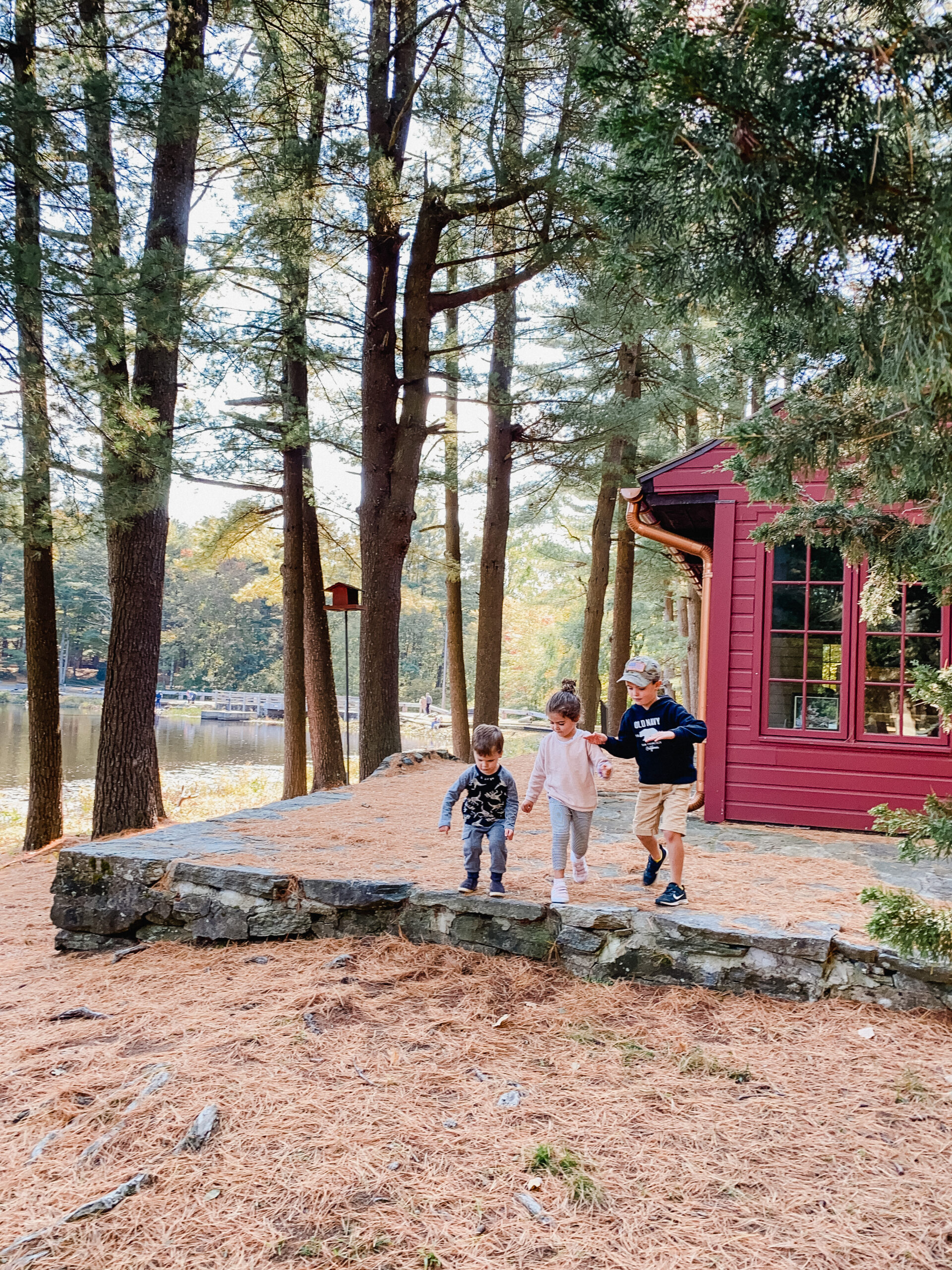 Base Layers
I'm not sure why it took me so long to discover wearing base layers, but this is seriously what I've needed in life for cold weather! We have base layers for the whole family, which significantly helps us stay warm when temps are low. I personally love Cuddl Duds, Athleta's Altitude Tights, and ThermaJane for myself. These have all kept me toasty under my fleece and jacket while hiking! We also have Cuddl Duds and ThermaJane and ThermaJohn base layers for the kids. You can refer to THIS post on how to layer to see how we wear these!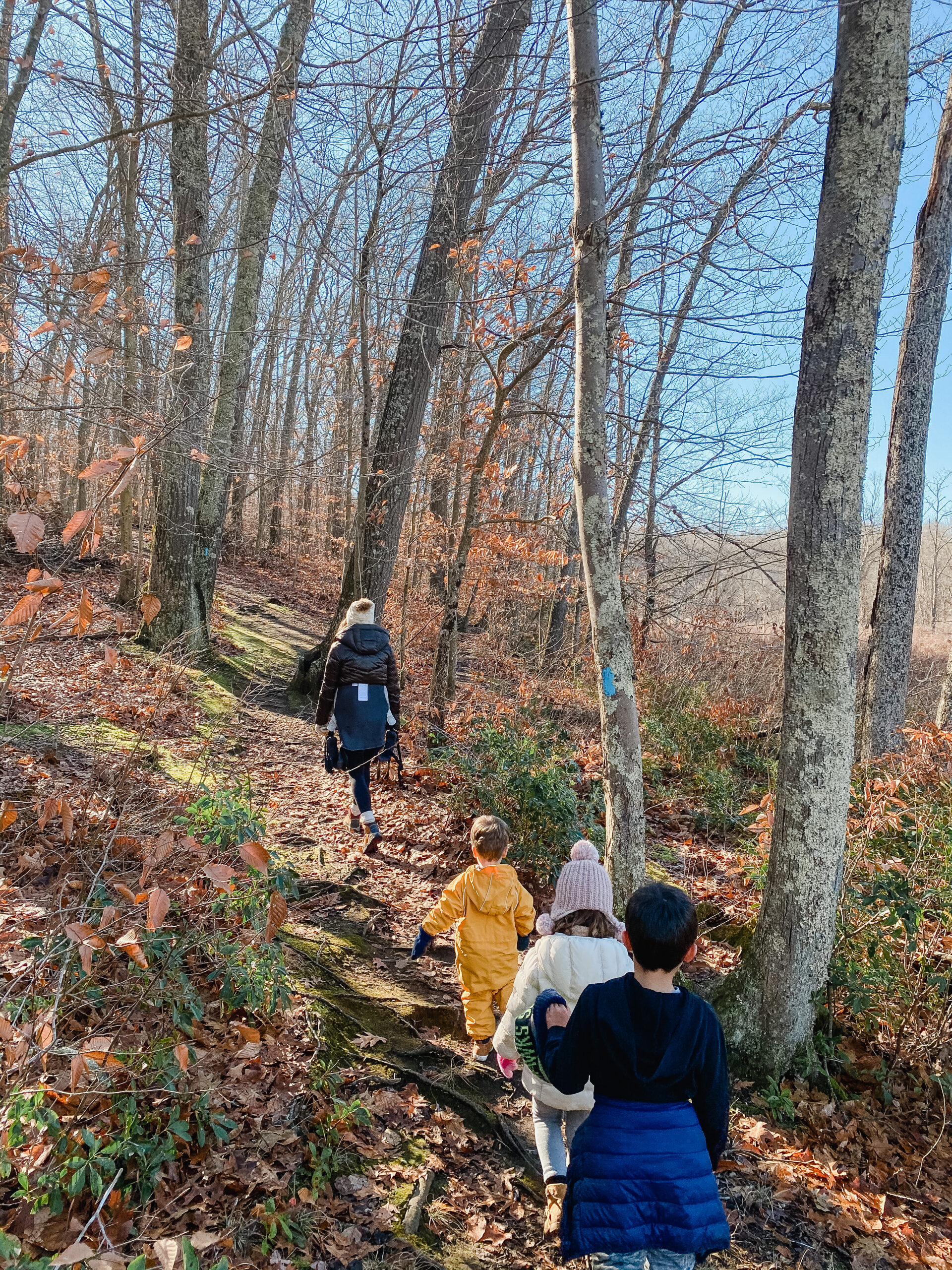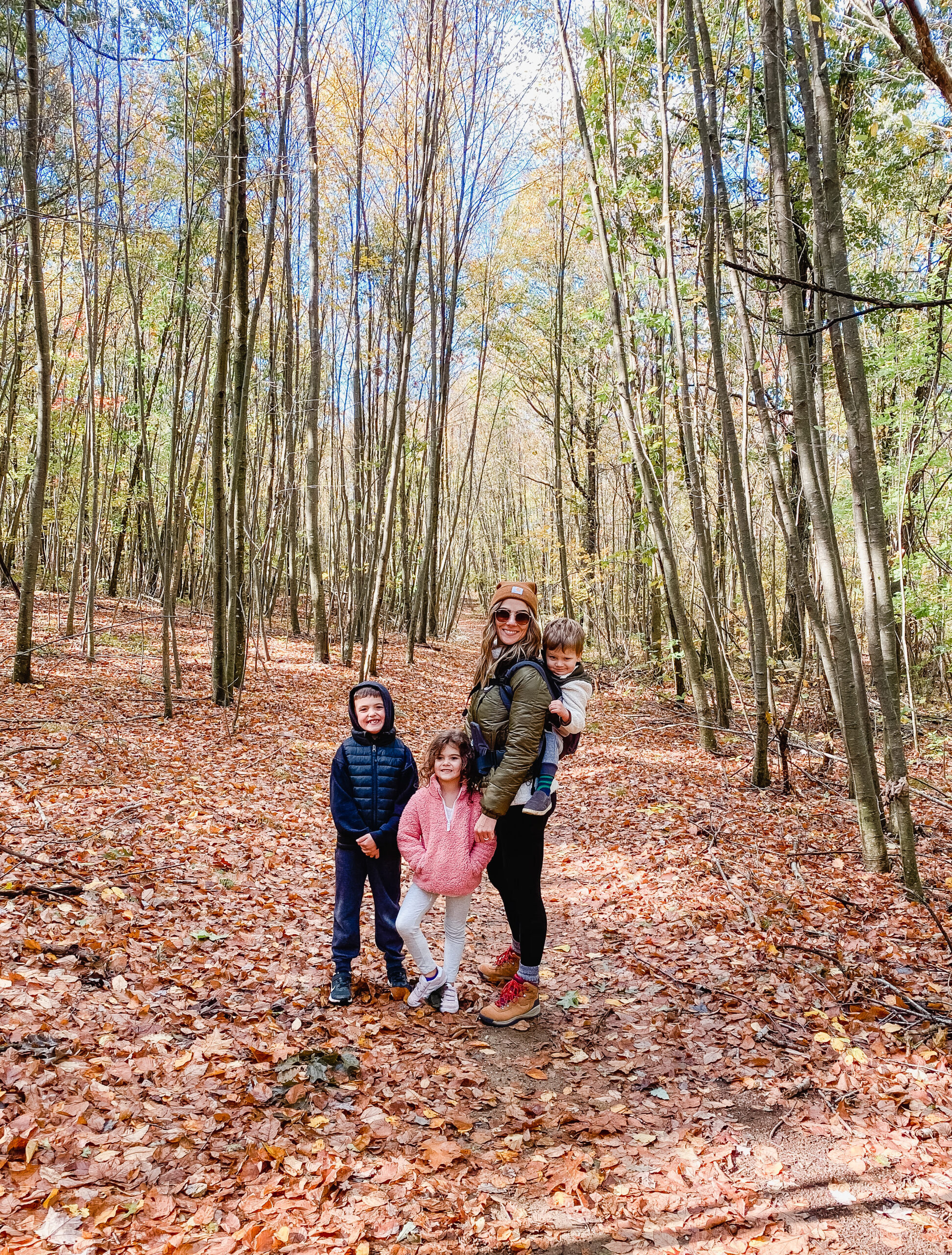 Hiking Boots
We all invested in hiking boots this year which has been a game changer over sneakers. They provide much better traction for rougher terrain! Highly, highly recommend investing in a pair if you plan on hiking and being outside more. This pair for kids that I found on Amazon is GREAT! I personally love my Columbia pair, and my husband got a pair for himself too. They're lightweight and so comfortable!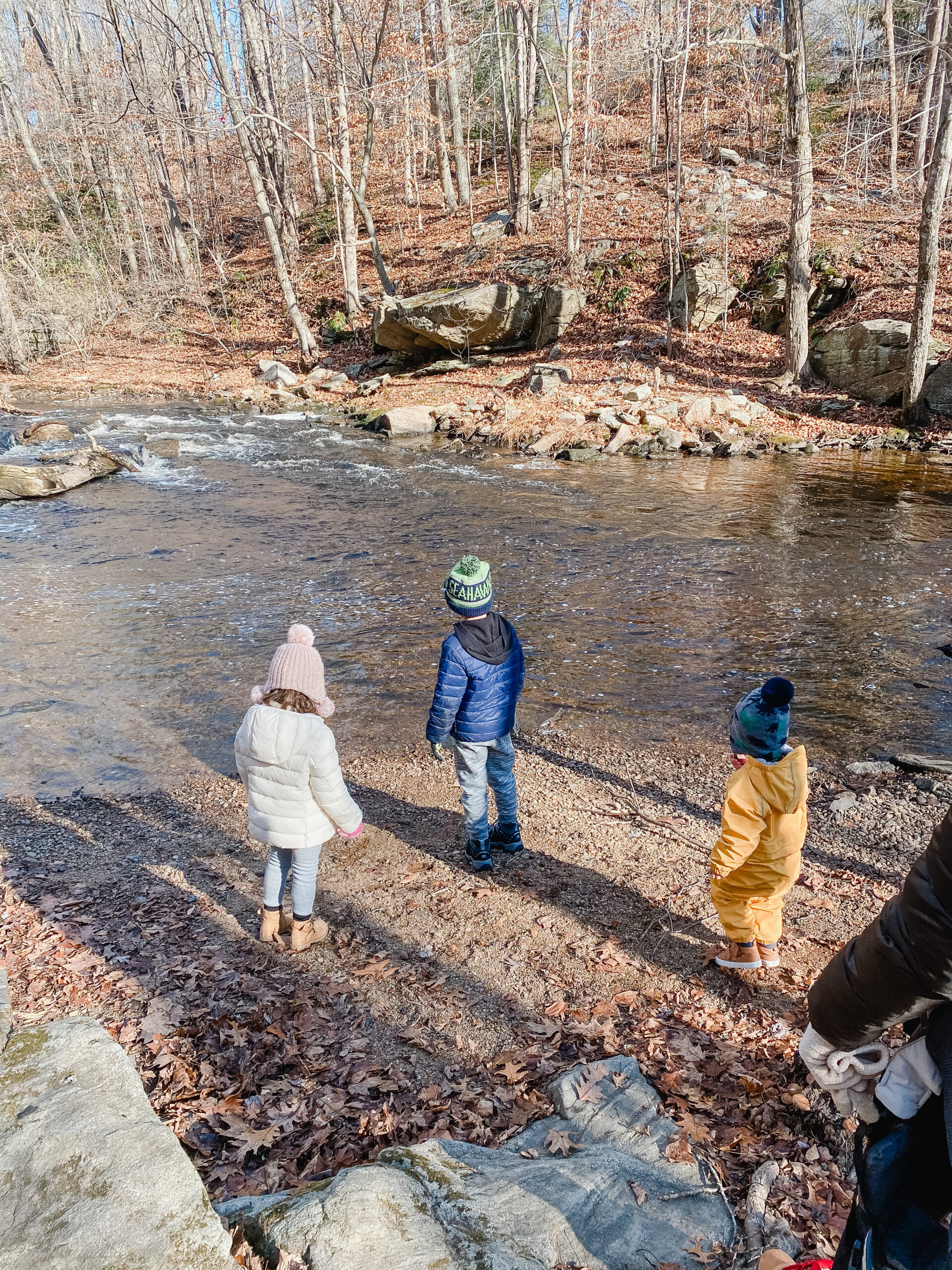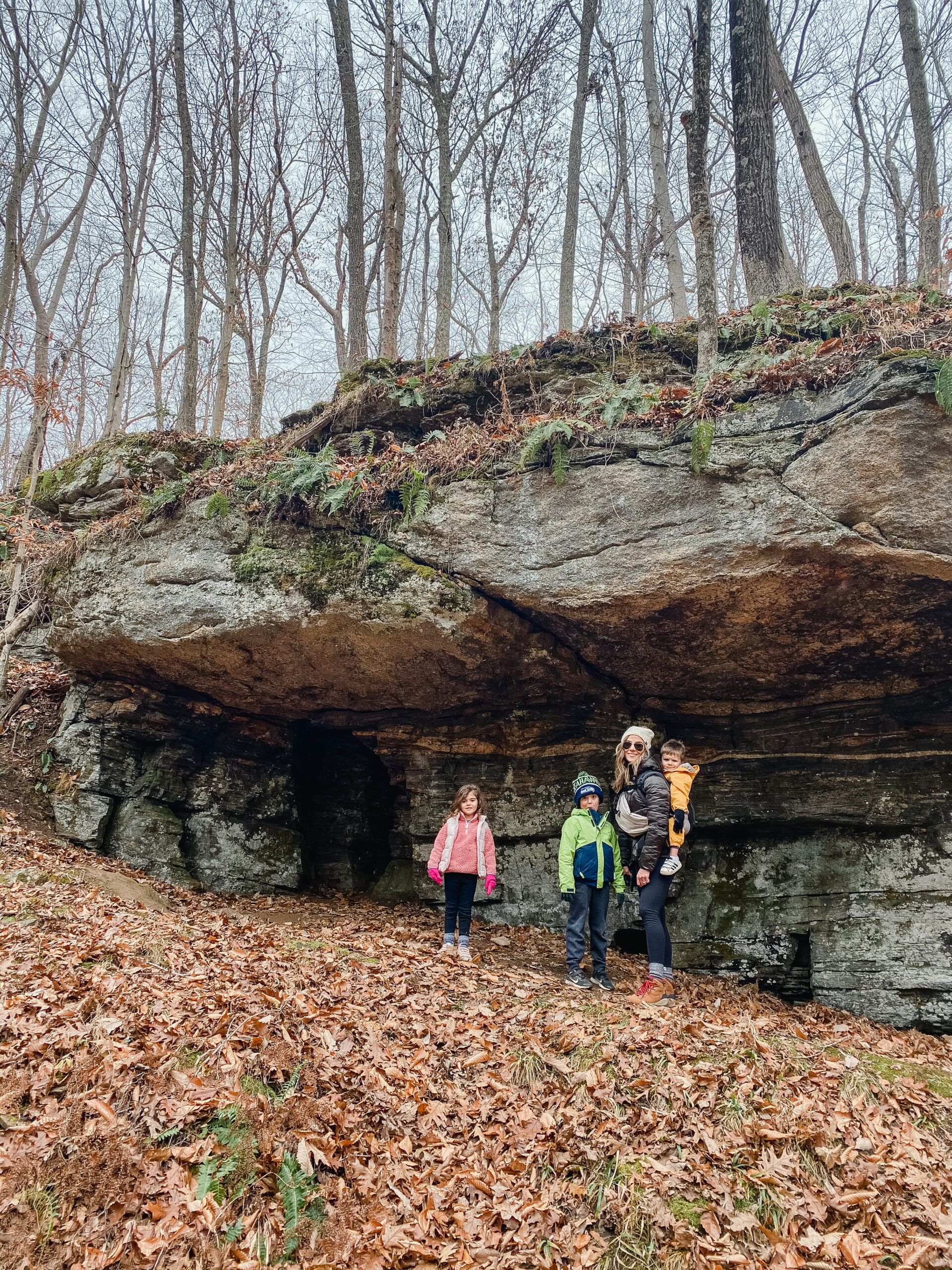 Toddler Carrier
My littlest is actually the one who complains the LEAST on hikes (go figure!) and he's impressed us with just how well he keeps up! However there are a few times he becomes tired and wants a "piggyback ride" as we call it. This Lillebaby Toddler Carrier has been one of the best investments I made for him! I love that it supports his weight (it's meant for toddlers), and I can easily throw him on my back for the duration of the hike. And honestly, it makes for an even better workout too!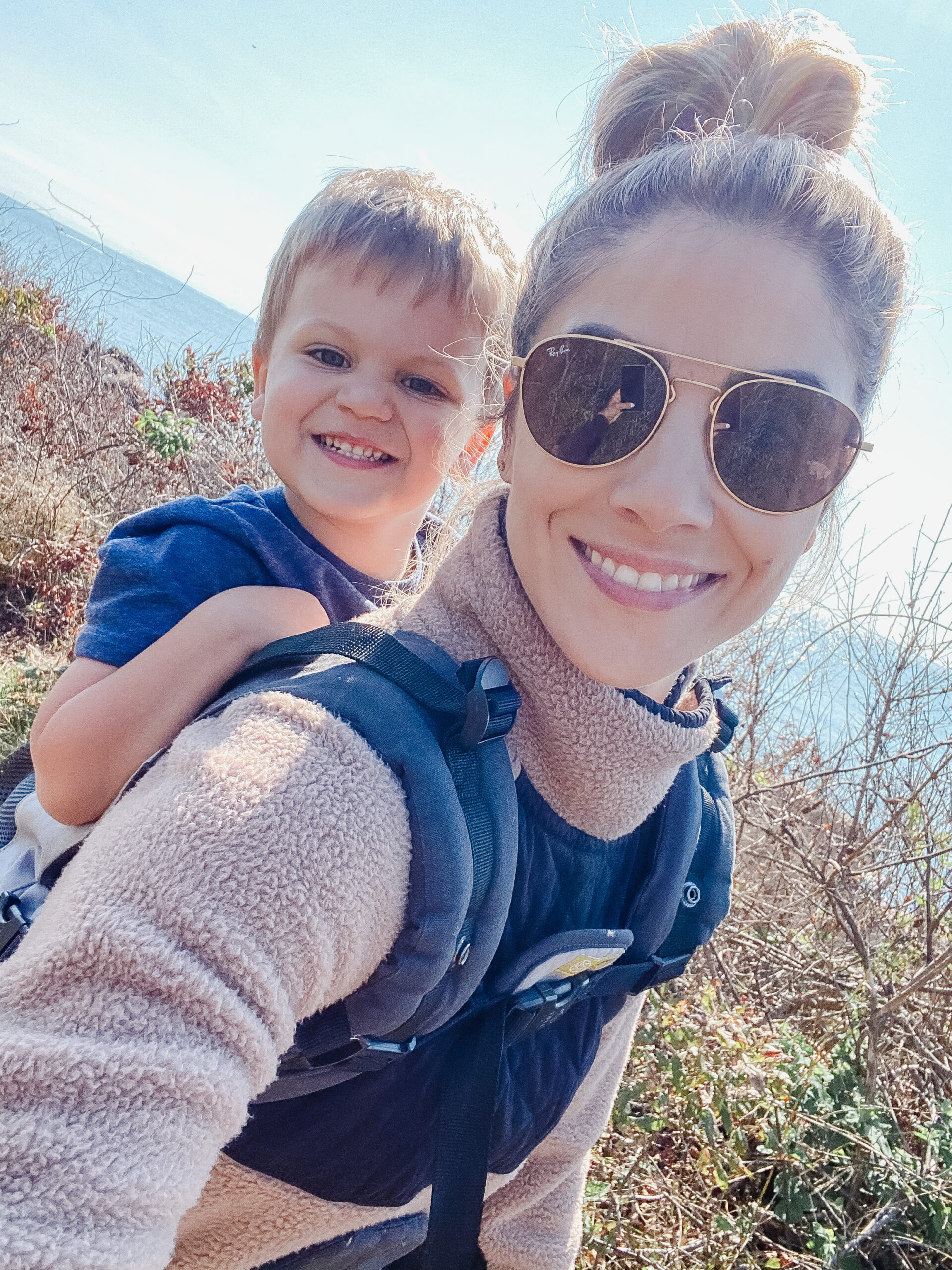 Hiking Bags
My husband always carriers a backpack with waters and snacks when we go on longer hikes. He has several tactical backpacks he loves because they fit so much inside of them! It also adds some weight for a good workout 🙂 It's helpful to bring snacks, especially afterwards to refuel. I also like to wear a crossbody bag like this one for easy access to my phone (especially for trail maps!). It weighs next to nothing and wearing it across my chest makes it super easy to carry.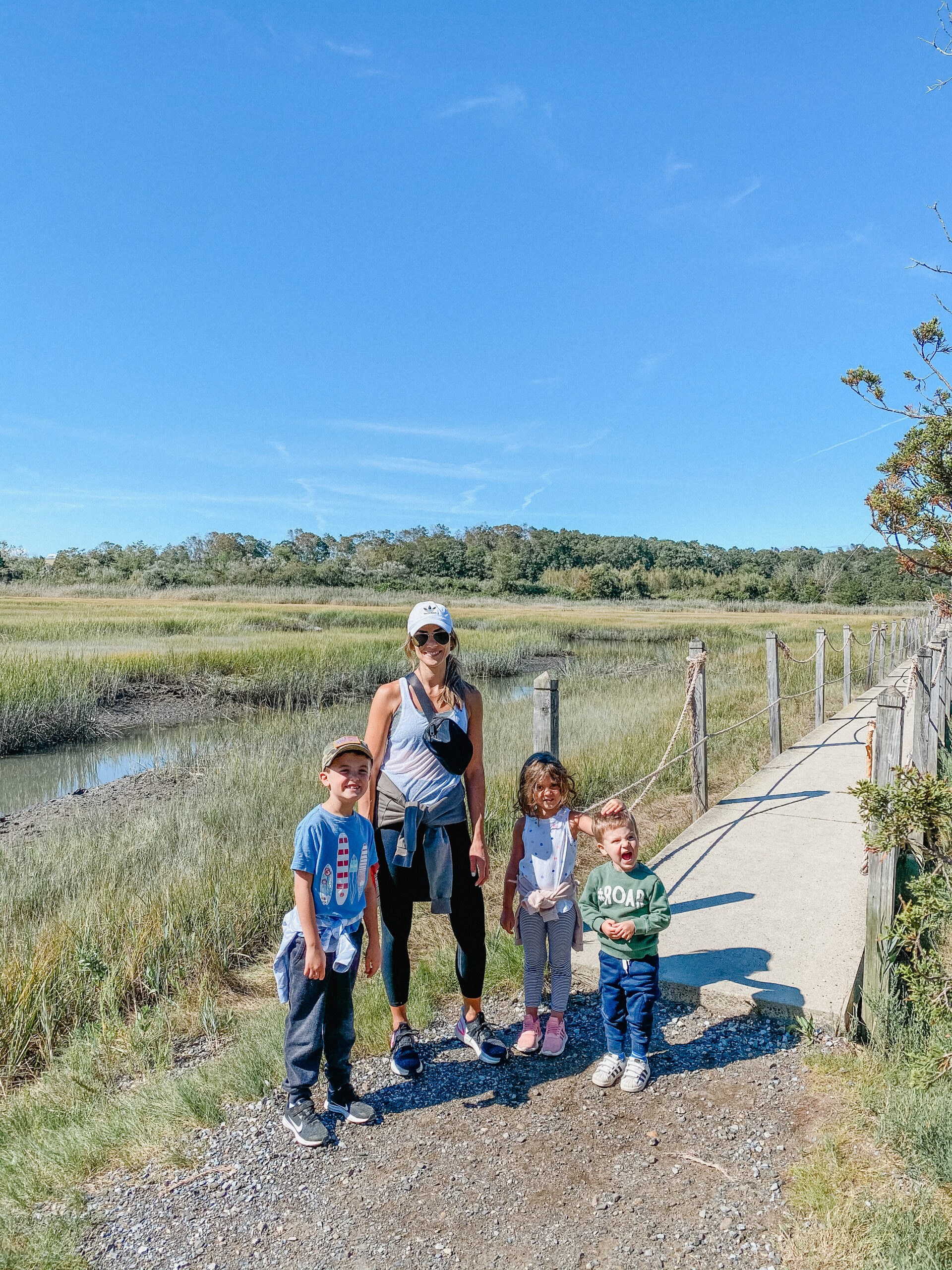 We love using the AllTrails app for local trails! You can find trails by filter, like kid-friendly, pet-friendly, and also length. We've also found trails by searching local town websites that map out various trails around that specific town. It really is super refreshing to be outside in nature, and the fresh air does everyone good! Just make sure you dress appropriately, and you'll be good to go. I hope this helps, have fun and get out there! 🙂