Recently I shared with you my Abercrombie New Spring Arrivals Top Picks, but after cruising the website for a bit too long- I made an Abercrombie Spring Finds order to bring you my Abercrombie Spring Finds Try-on. Curious what I am loving as well as all the sizing info? Keep reading below to see what I grabbed!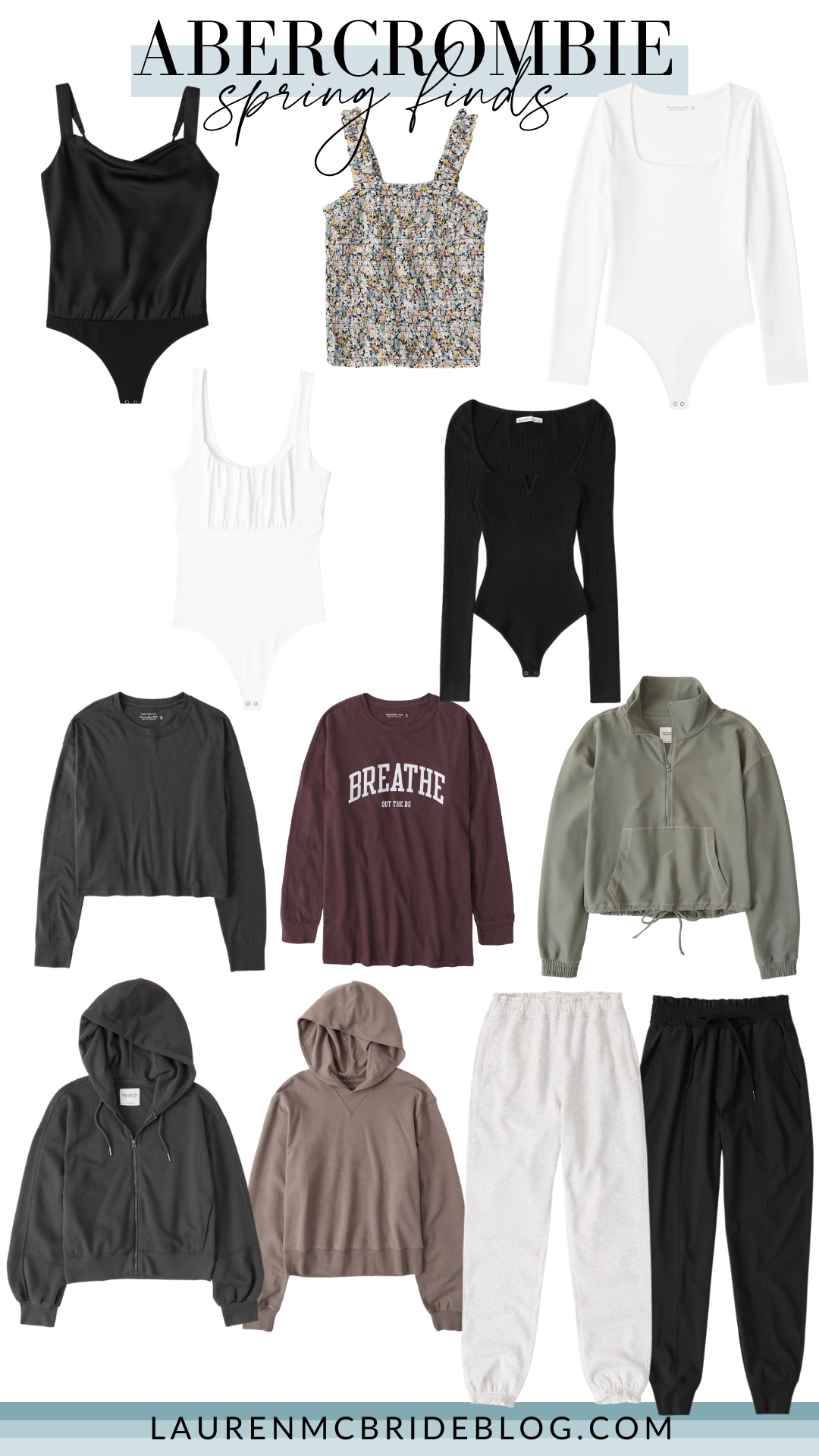 Wide Strap Cowl Neck Bodysuit // All Over Smock Wide Strap Cami // Long Sleeved Ribbed Notch-Neck Bodysuit //Seamless Ruched Bodysuit // Long Sleeved Seamless Bodysuit // Long Sleeved Cropped Boyfriend Tee // Long Sleeved Boyfriend Graphic Tee // Cinched Half Zip Sweatshirt // Pull Sleeve Full-Zip Hoodie // SoftAF Flex Terry Hoodie // Classic Sweatpants // Traveler Joggers
Abercrombie Spring Finds Try-On
I absolutely LOVE these Traveler Joggers…so much that I bought the other 2 color options. They're THAT good. Super comfortable, and perfect for spring! This bodysuit is also super comfortable, and it's seamless! I love the square necklace. Both of these fit TTS.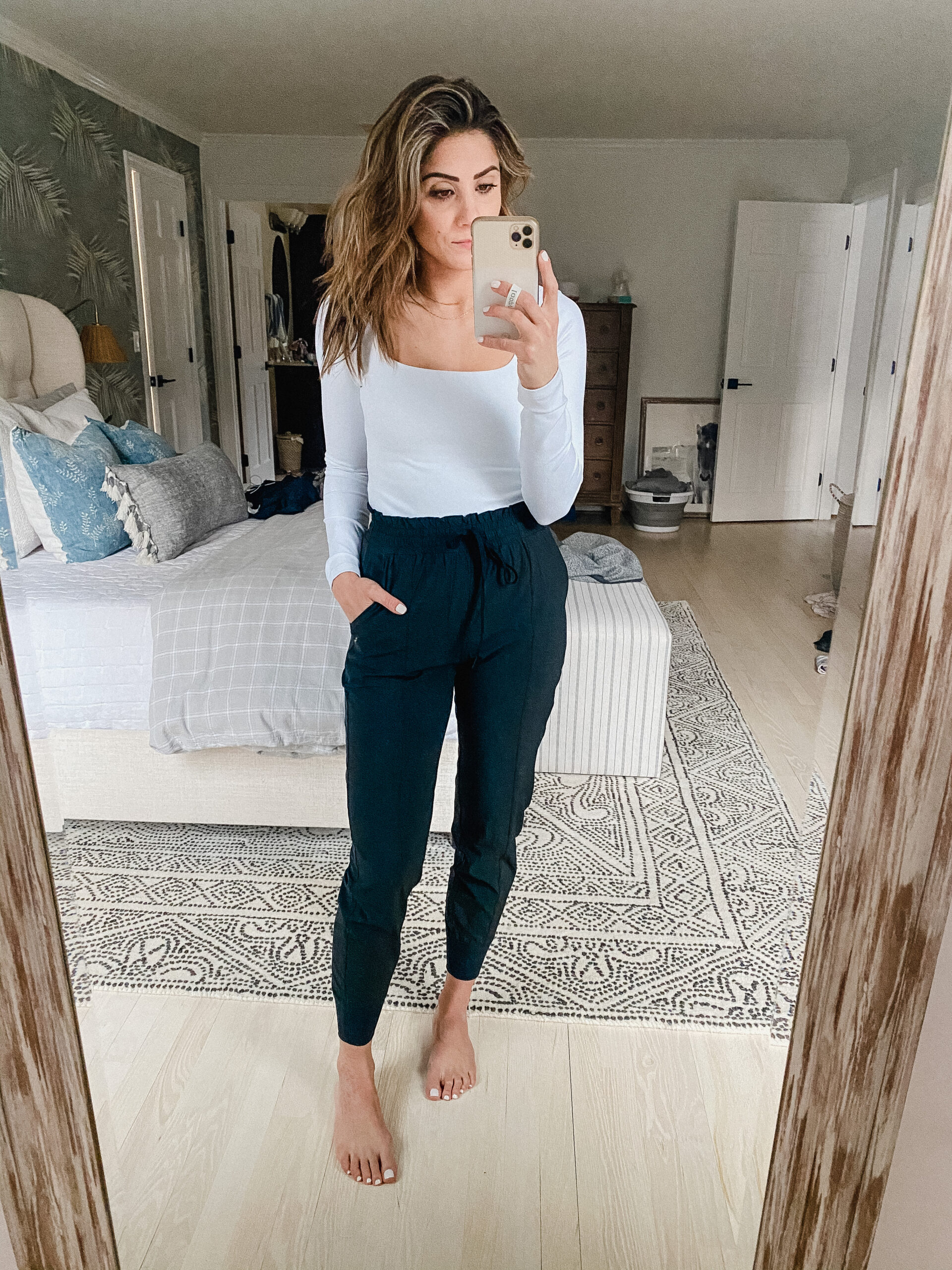 This zip up hoodie is super cute! Great with some joggers!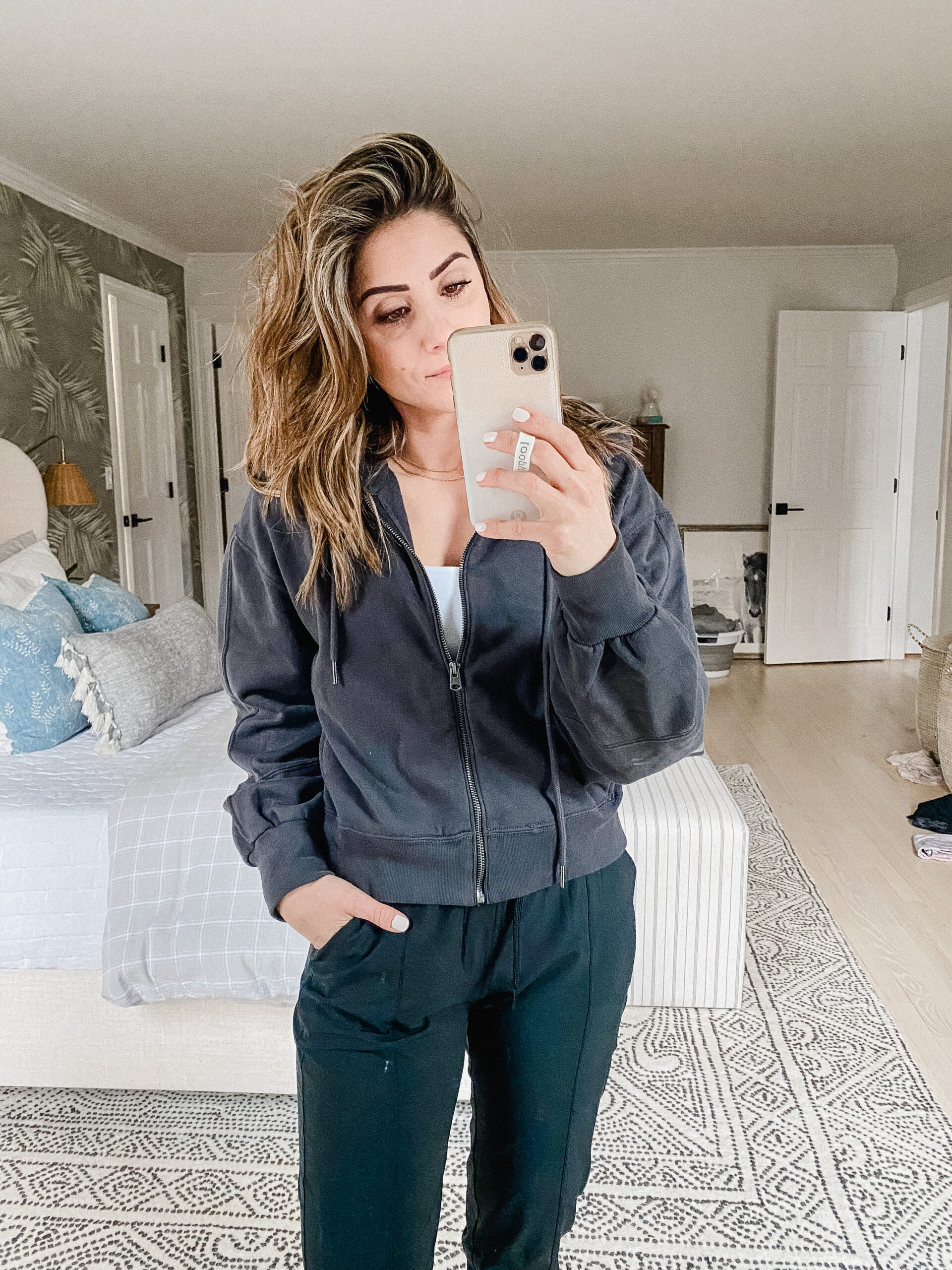 This sweatshirt is my new fave. The perfect comfy fit, and great with joggers, sweatpants, or even jeans if you're wearing those lately 😉 Fits TTS!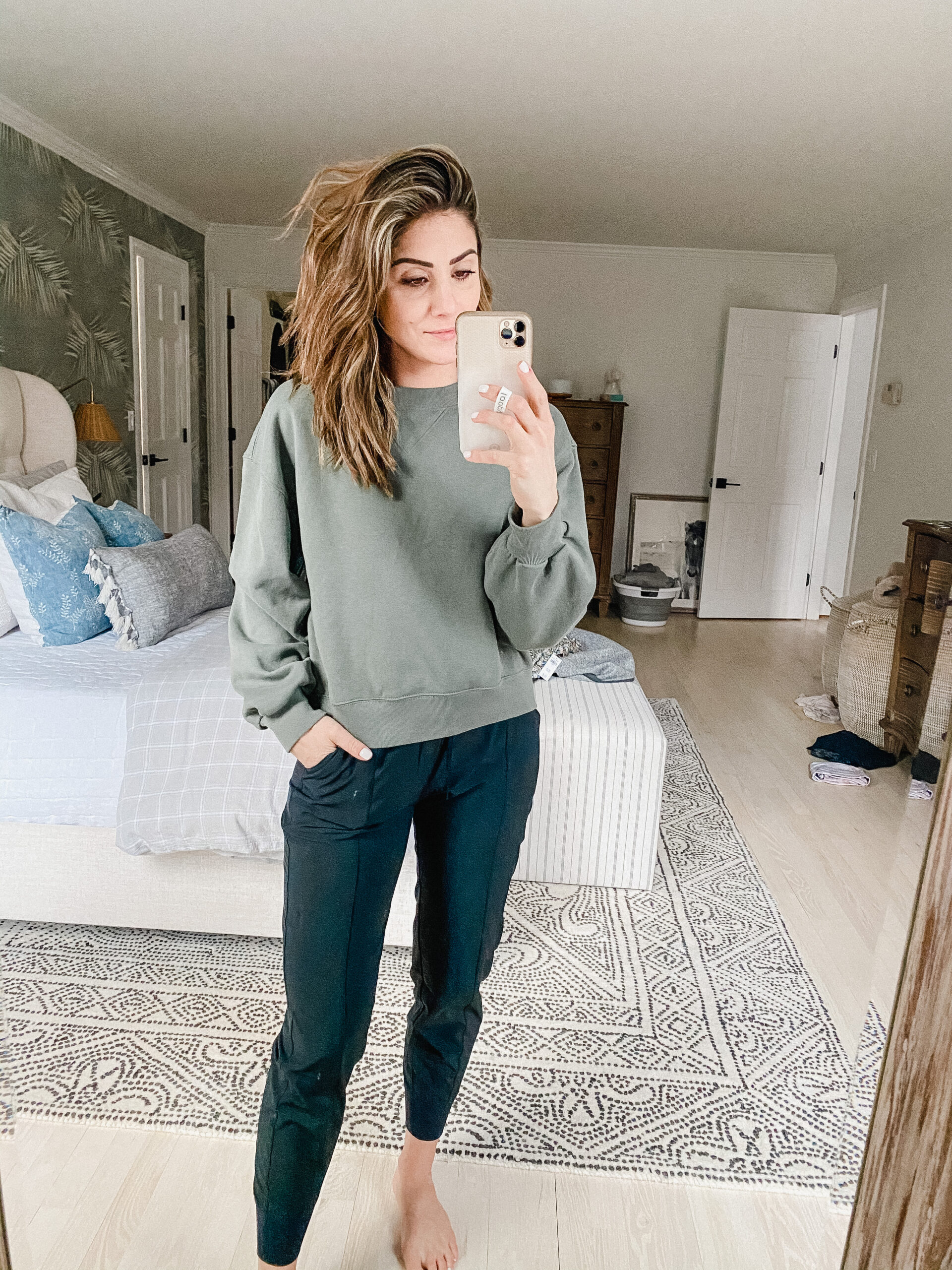 I love the message on this tee! Breathe out the BS…perfect motto 😉 Fits TTS! The sweatpants are also great, but I wish I got a short! They're a little longer than I like them to hit, but not enough that it's a deal breaker.


This bodysuit is really comfortable! I love the little V in the neckline, and it's lightweight too! Fits TTS.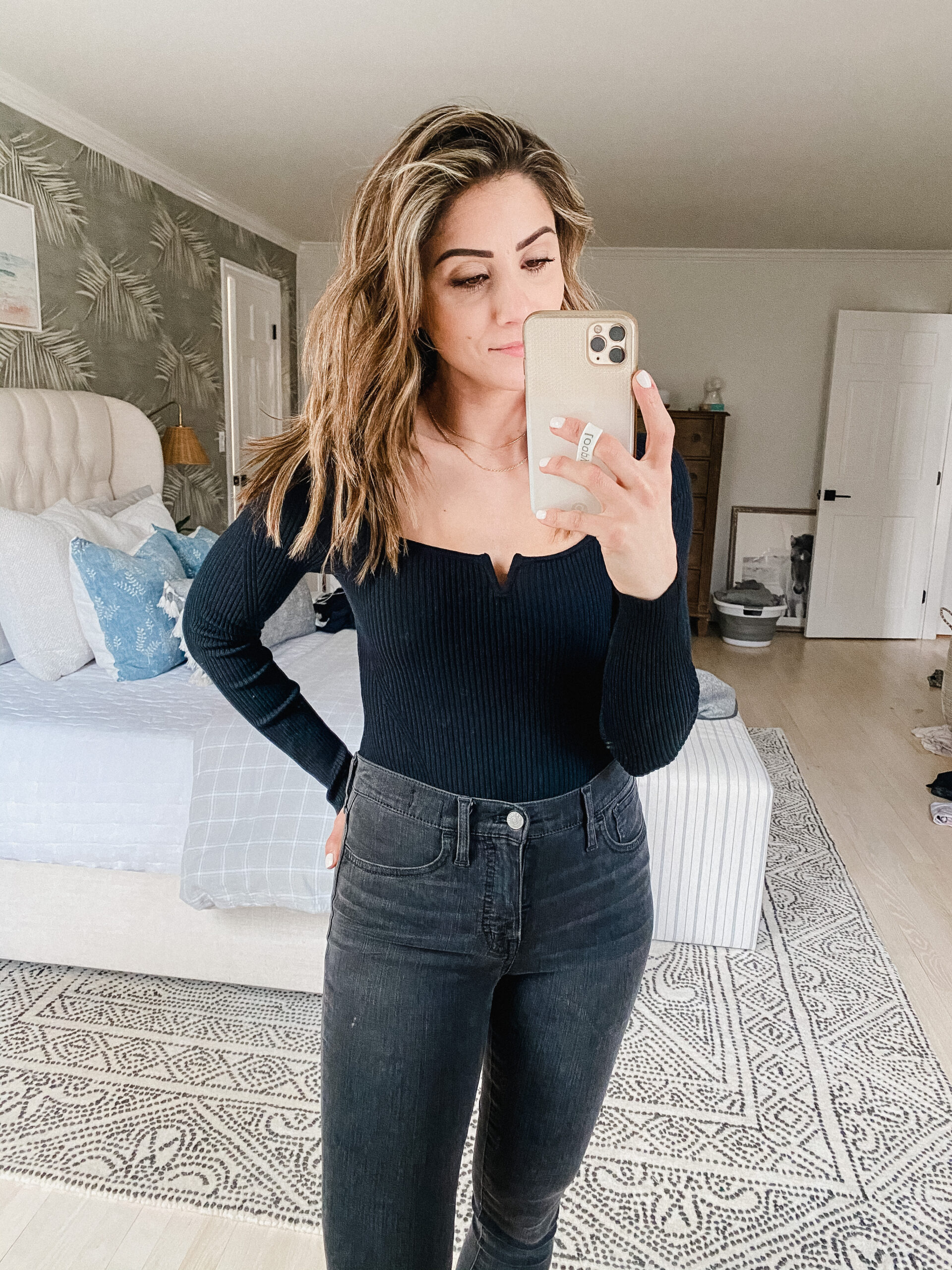 Shop My Picks