Athleta is having a Friends and Family Sale where you can get 20% off from March 4th-March 8th! All you have to do is sign up for their reward program (it's FREE!!!) right HERE. Athleta has quickly become my favorite athletic wear brand because they hold up so well and fit great. I wash these items on a weekly basis and have no fading, pilling, or any sign of wear and tear! Below are my favorite items!
Salutation Stash Pocket 7/8: These are my current FAVORITE workout leggings. Not only are they insanely soft and comfortable, but the waistband is thin and offers compression. They fit like a glove, stay in place, and I never have to adjust. They wash well, too! I HIGHLY recommend – they fit TTS, I wear an XS here.
Conscious Crop: I love this top so much – it's a top and bra in one! I own most of the colors, wash them on a weekly basis, and have ZERO complaints about how they wear. They offer sizes A-C and D-DD. Many of you said you are larger than a DD and the D-DD still fits!
I'm wearing the same items but in different colors in both photos below!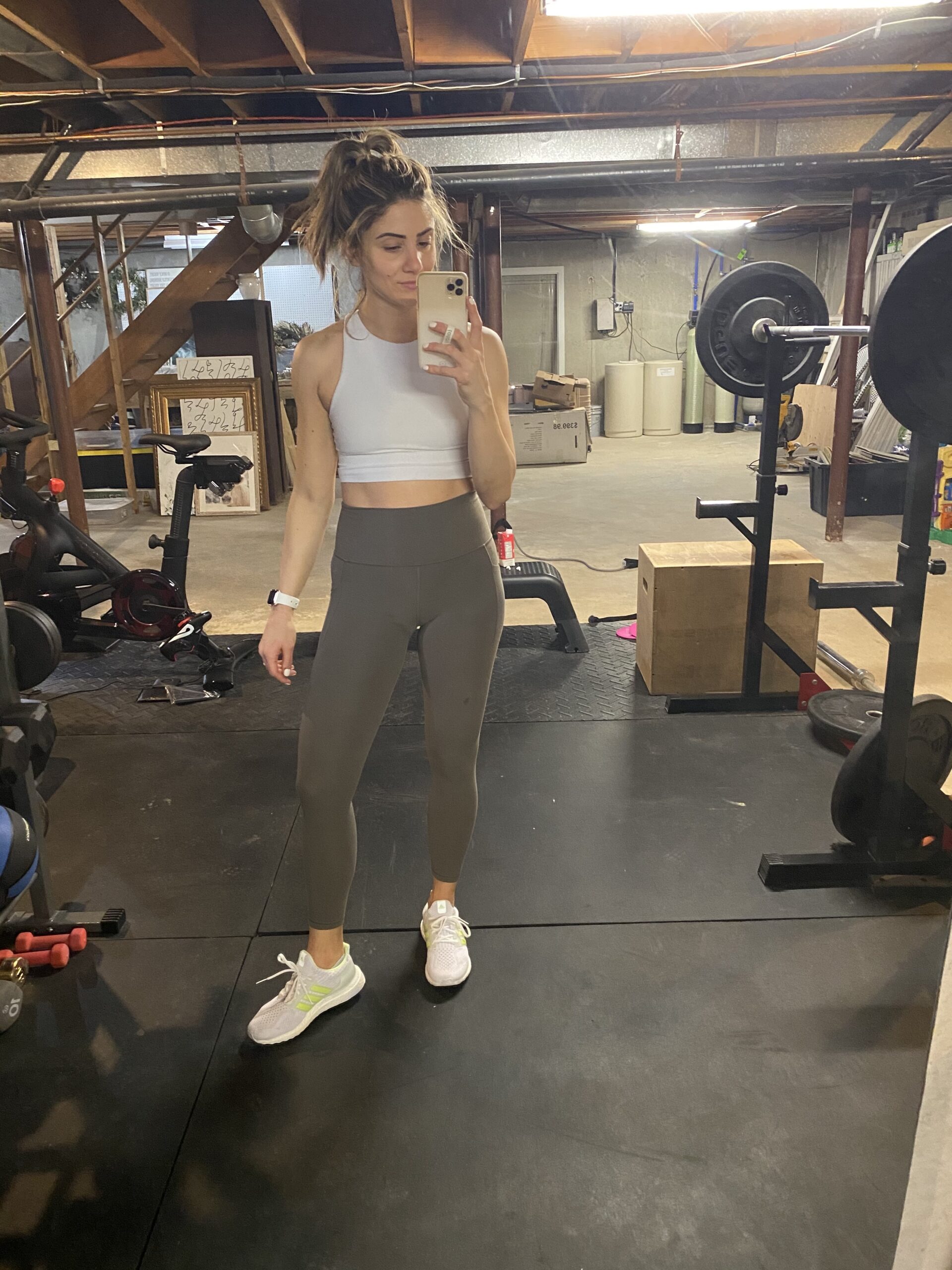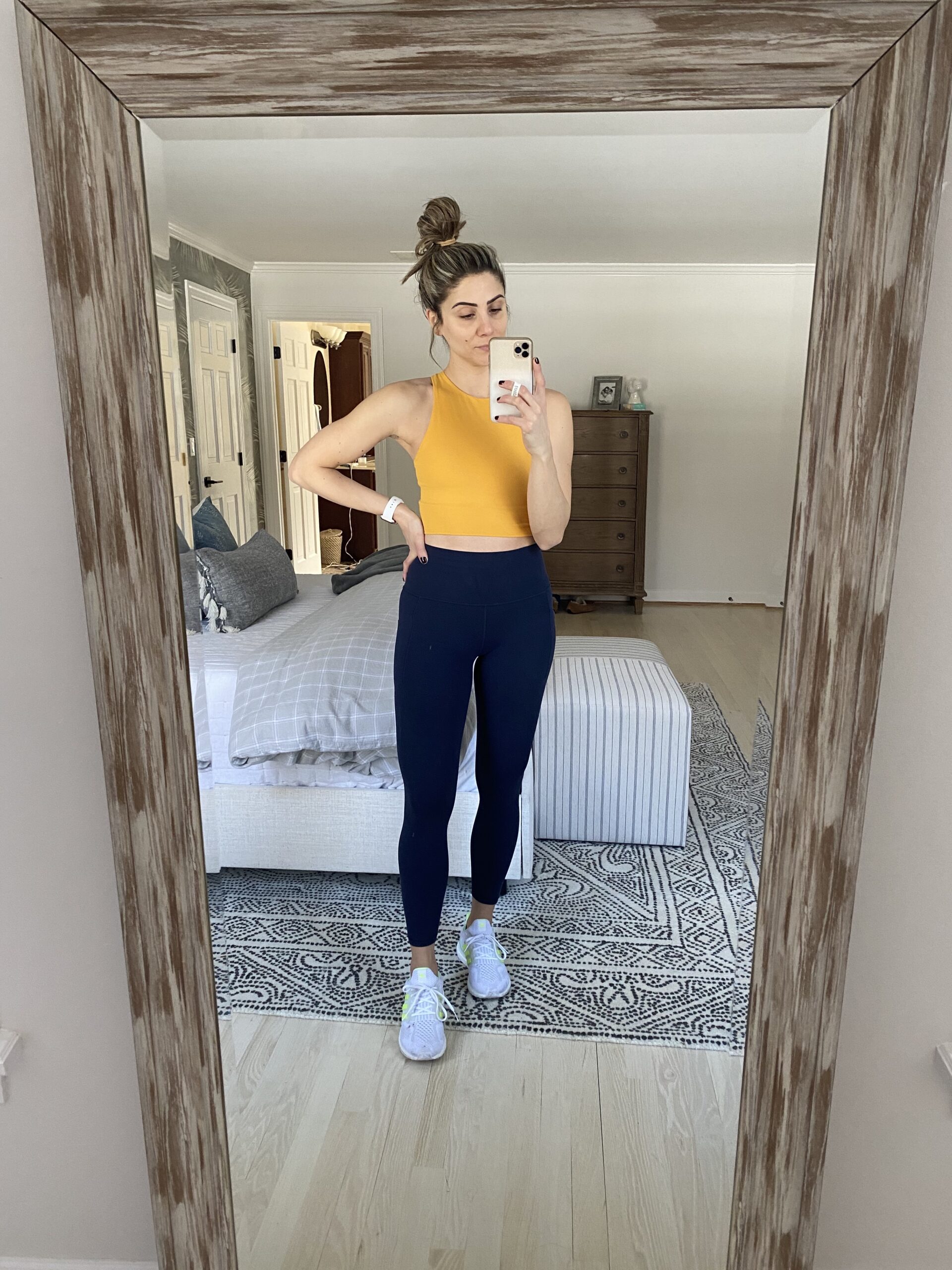 Cinch Longline Bra: This bra is so adorable! I love how it looks with a pair of high waisted leggings, but it also makes for a great sports bra. I'm wearing a S here!
This is the same pair of Salutation Stash Leggings 😉 Told you I have almost every color!!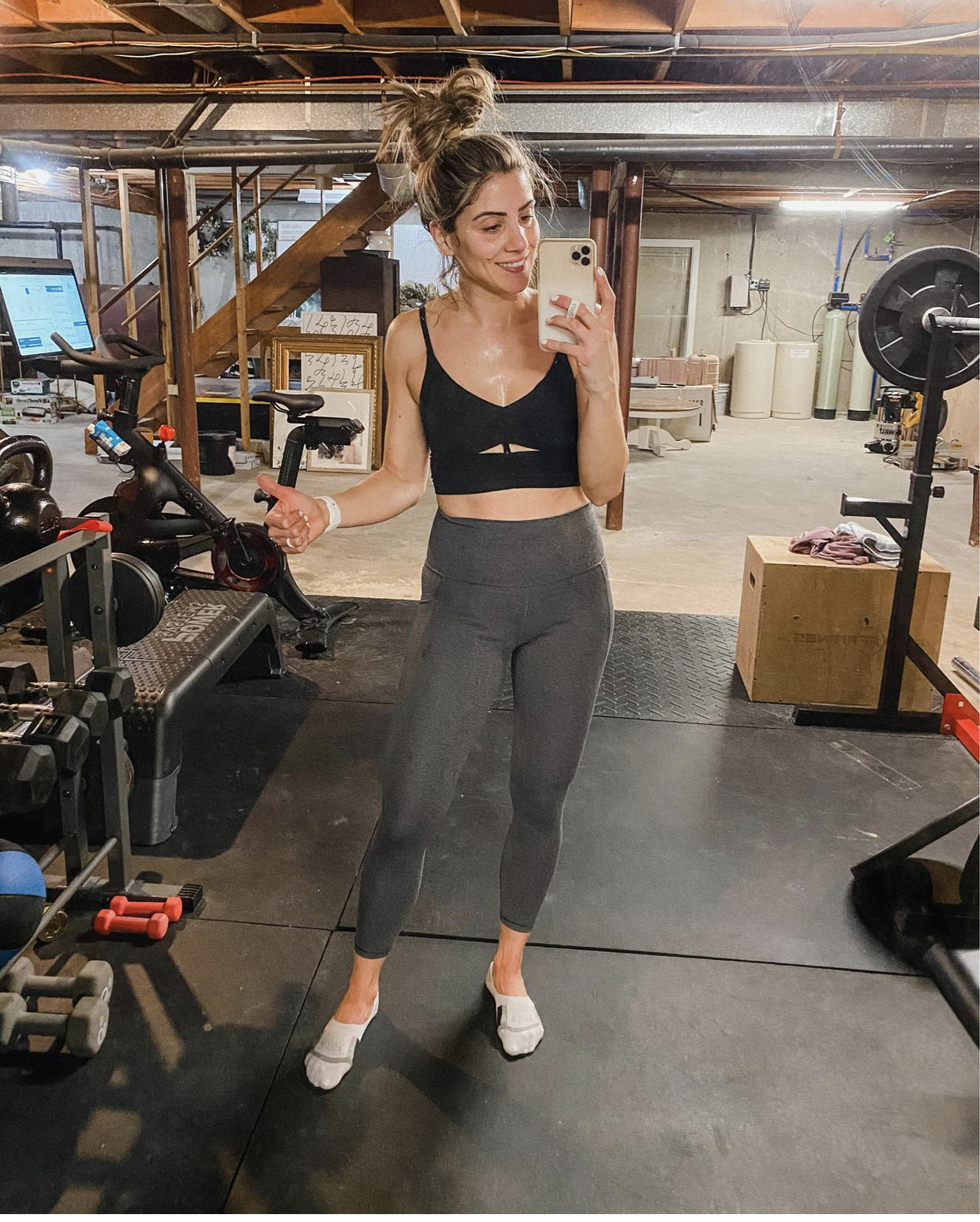 This is the same Conscious Crop! 🙂
Ultimate Stash Pocket 7/8: These are another great pair of leggings! I prefer the Salutation, but these are great for running because they offer a good amount of compression and are meant for high impact workouts. They fits TTS.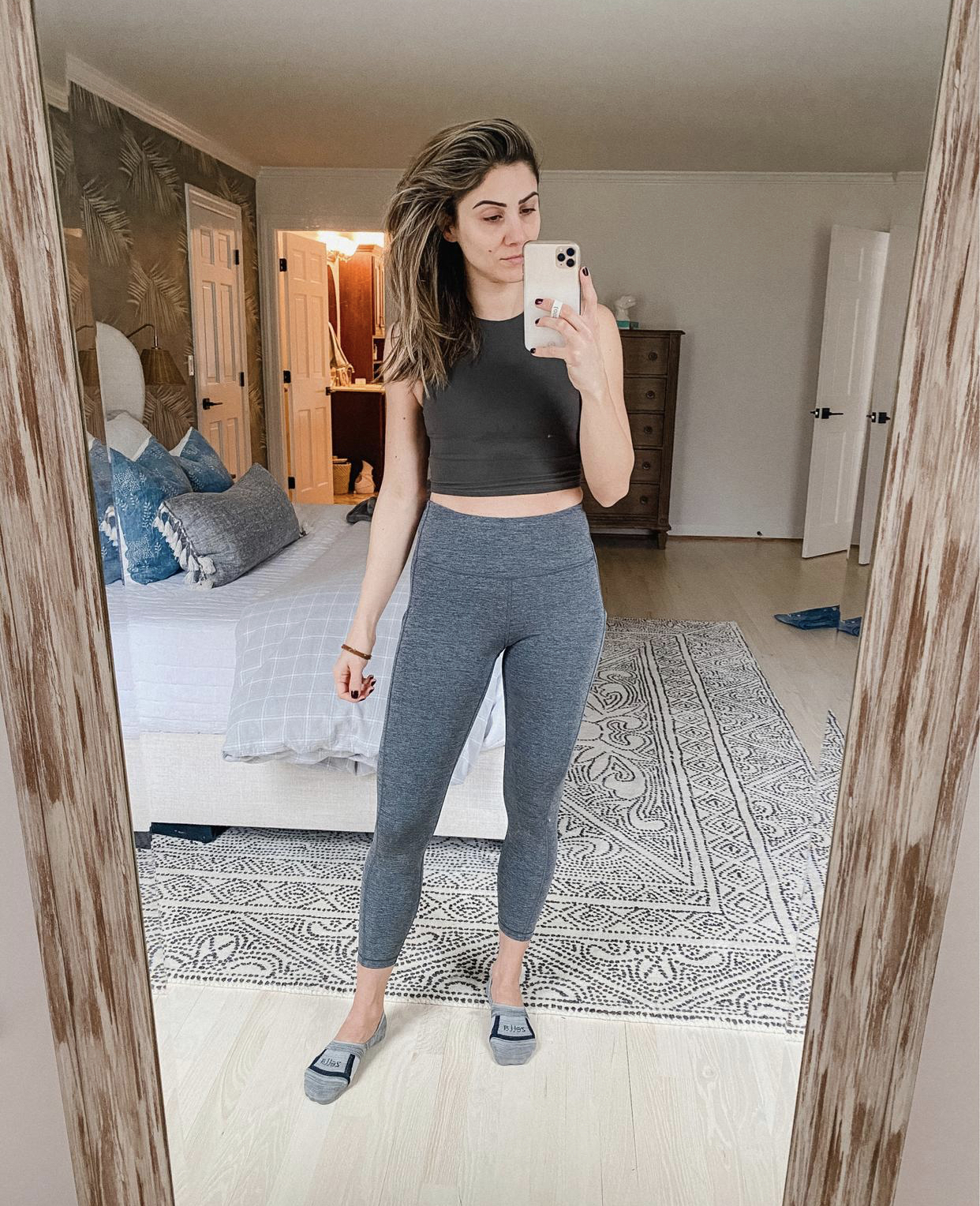 Purana Wrap Sweatshirt: This is a great wrap sweatshirt for every day wear. Great if you're a nursing mom, and also bump friendly! I wear mine around the house frequently – it's super comfortable and fits TTS.

I scooped up some more items from the sale that I'll report back on! The sale is now through March 8th, don't forget to sign up HERE to get your 20% off code!
Shop more favorites below!