Thank you to adidas for sponsoring today's post! All thoughts and opinions are my own.
If you've been following me over on Instagram, you know I've been sharing clips of my daily workouts for the past few months. Exercise has been a huge component of my mental health self care, which an added physical benefit. I currently love the program I'm focusing on, which is more strength training and minimal cardio, but I still love to head out for a solid run and clear my head. I've mentioned my love for my adidas Ultraboost sneakers for running, as they're the shoes you spot me in daily! I just tried their newest style, so I though I'd share my why I love them so much, plus what I grabbed my kids!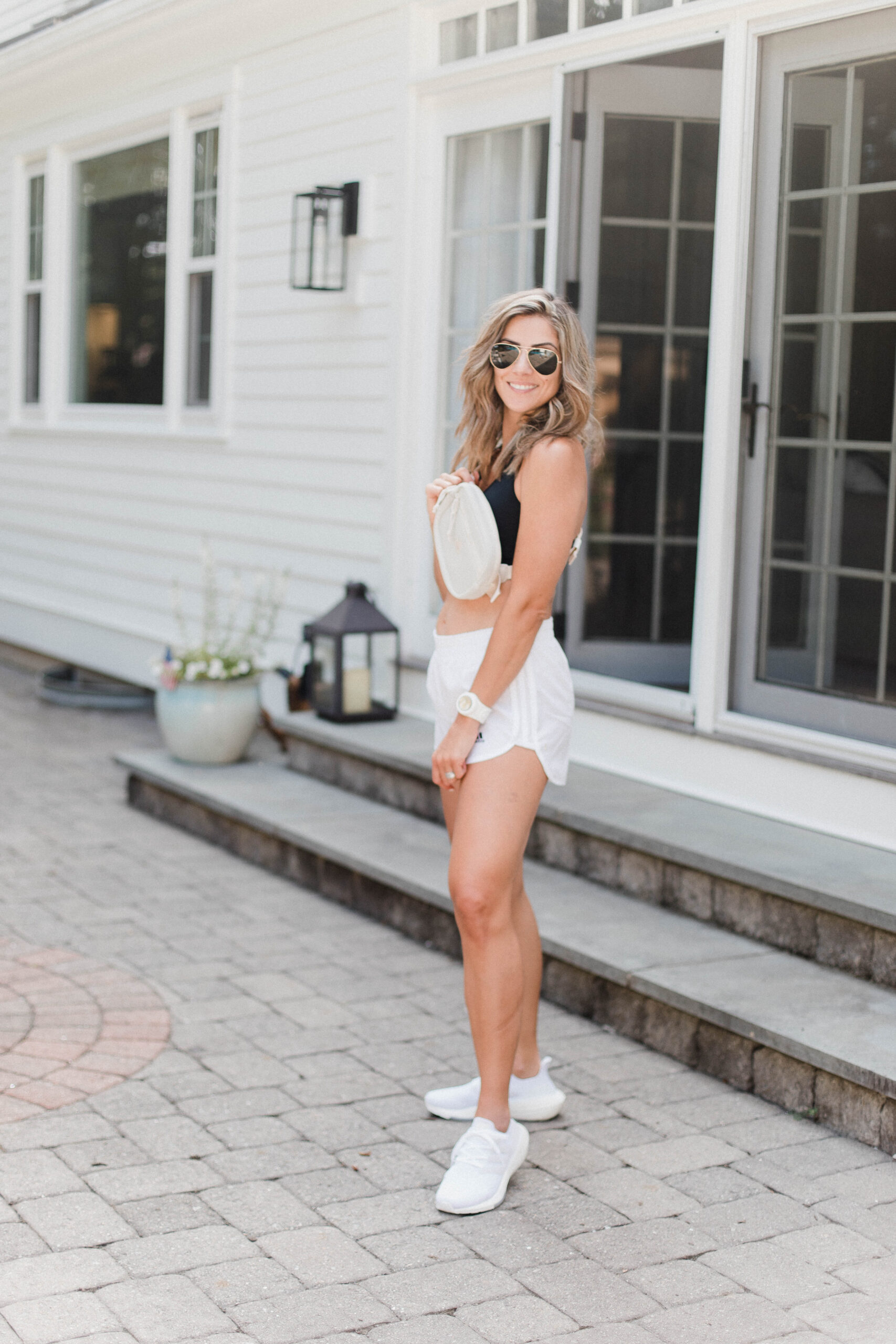 I tried my first pair of adidas Ultraboosts when I was attending Orangetheory classes. My husband had researched and found them to be one of the better pairs of running shoes specifically on the treadmill. I decided to try for myself and was blown away how comfortable they were on the tread! I've been hooked on them ever since. They give a nice cushion and almost feel like I'm bouncing along during my runs. They're also insanely supportive – I've worn other pairs of sneaker to Disney and ended up with lower back pain. But my Ultraboosts came in clutch and were so supportive walking around the parks all day!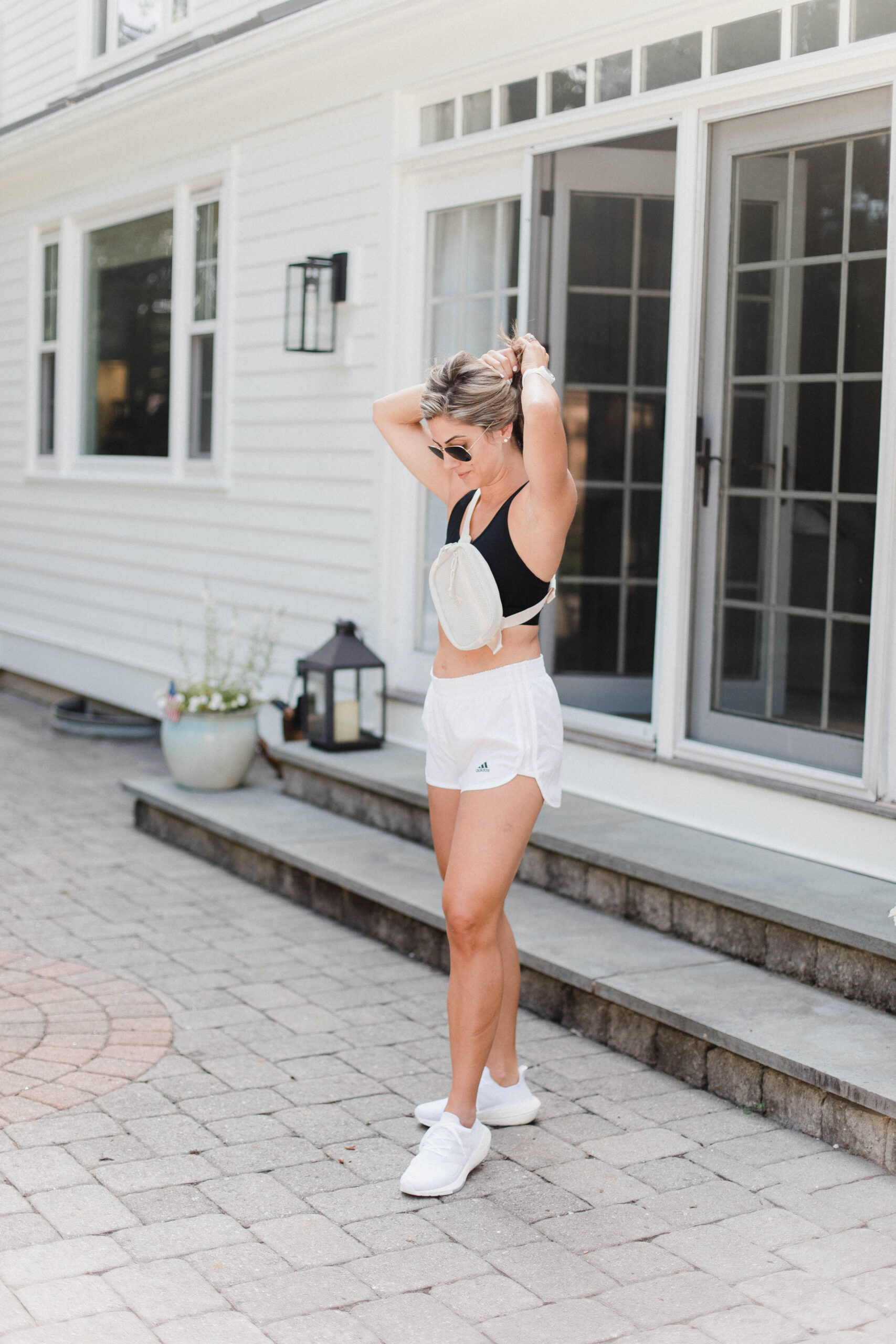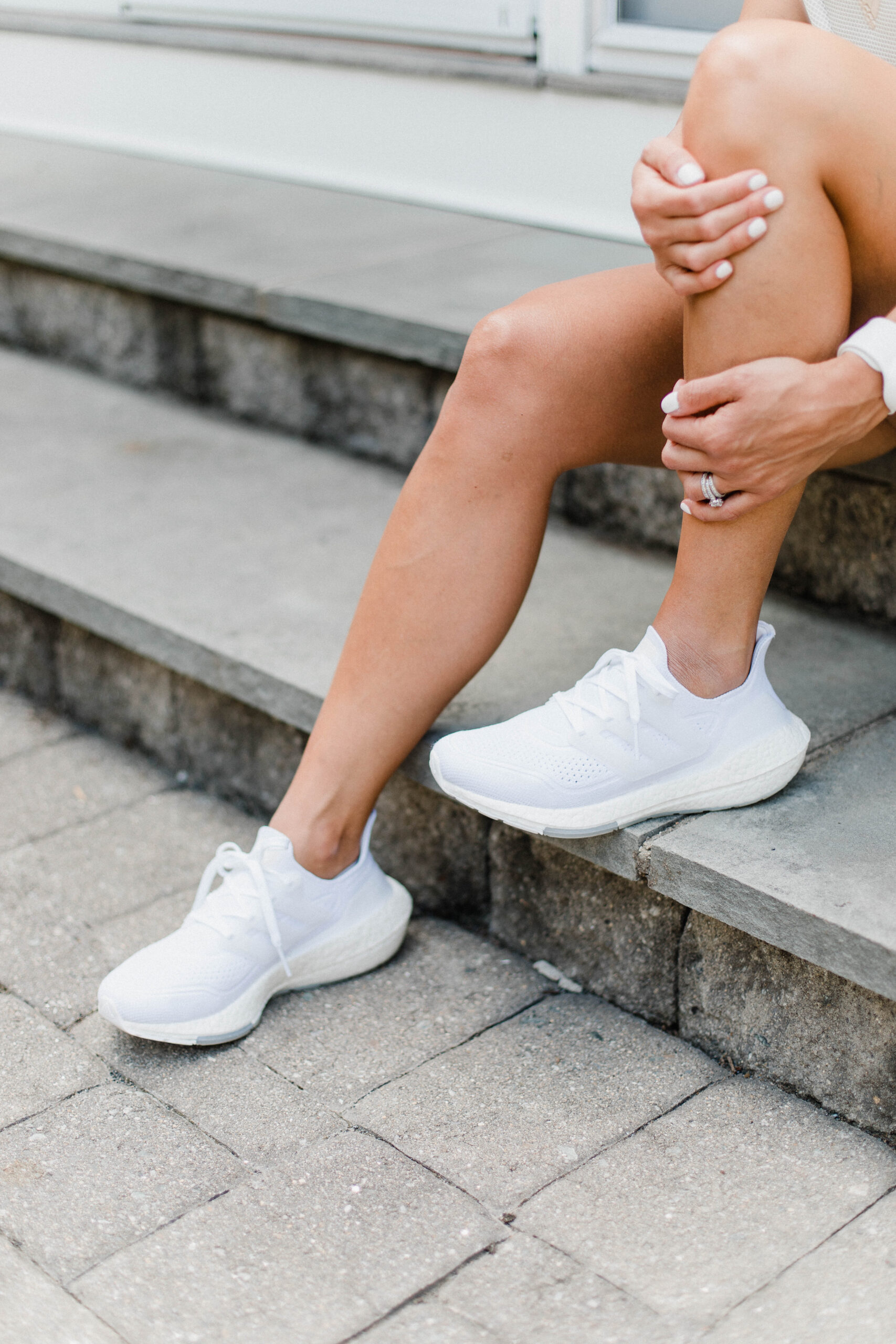 My newest pair is the adidas Ultraboost 21 in the Cloud White. The soles of the 21s are slightly thicker than the 20s, but I personally feel this makes them even more supportive! I also just genuinely love the look of these sneakers. My husband agrees – he has several pairs of them as well and wears them everyday. We cannot recommend adidas Ultraboost running sneakers enough! They're great for running, general workouts, or even walking around all day.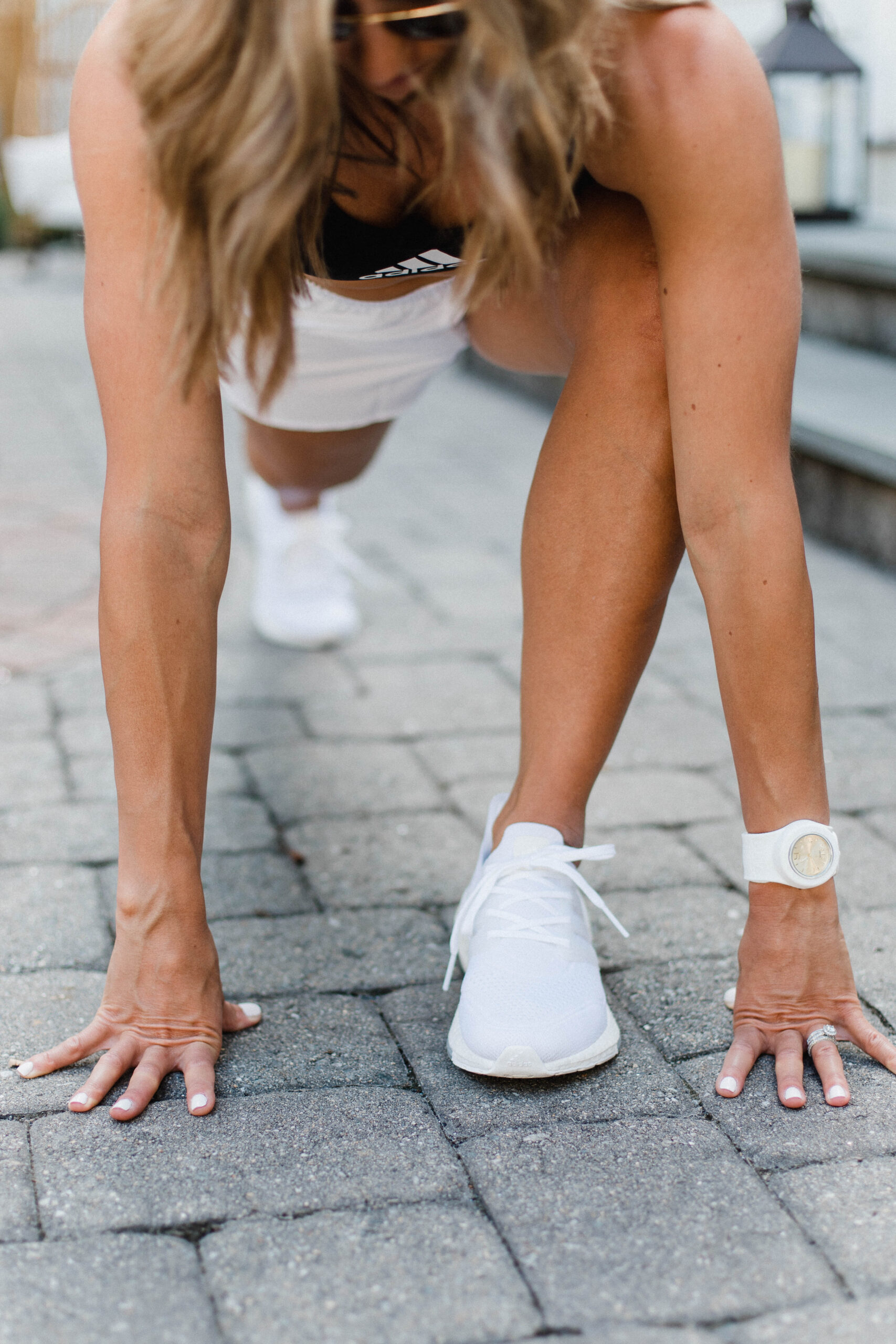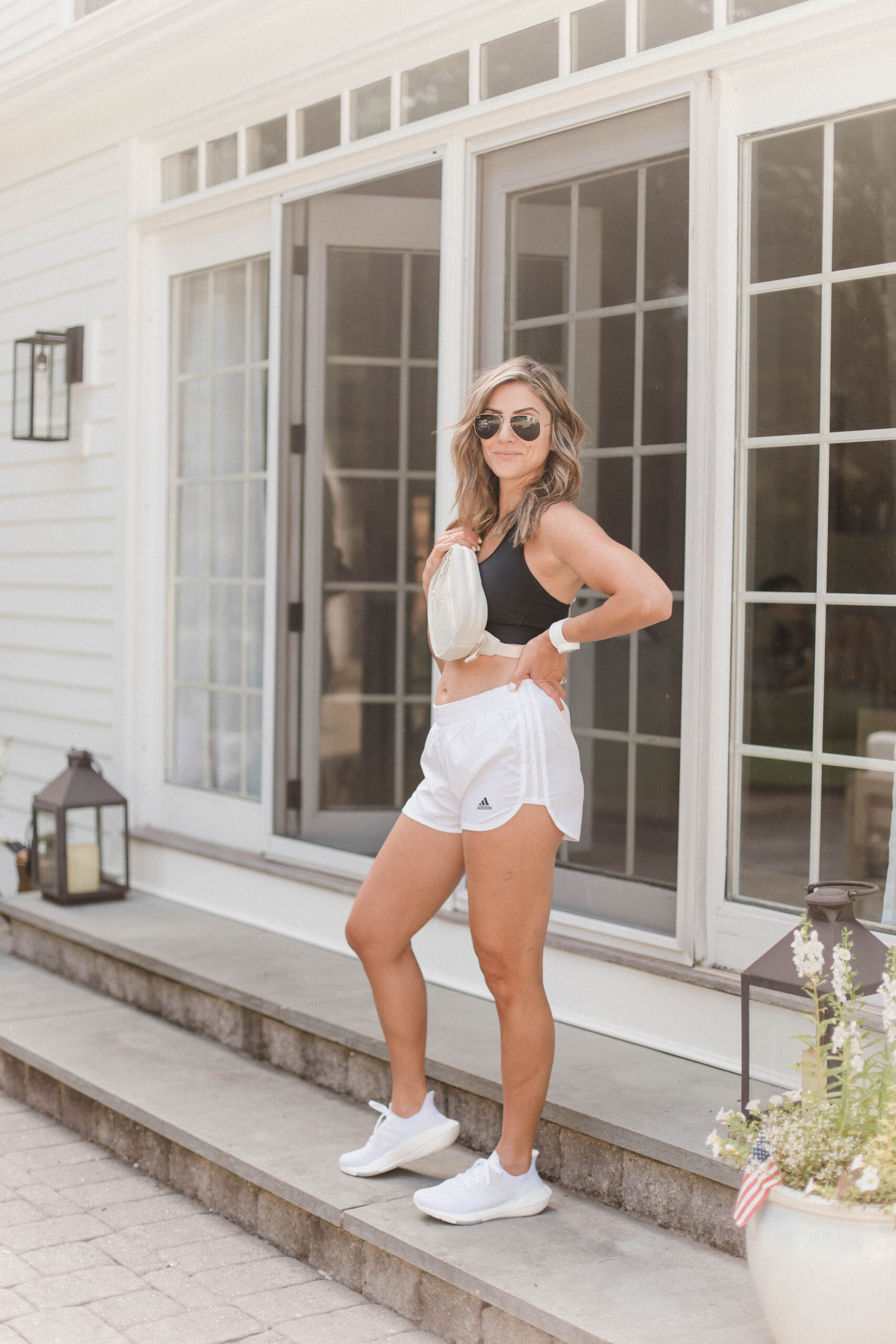 I also treated myself to the adidas Ultraboost 5.0 DNA Slip-Ons. I've been eyeing these as an every day sneaker because I LOVE that they simply slip on. I'm totally bringing these to Disney with me this year! I love the overall look, and think they'll be super cute with some biker shorts and a tee.
In the spirit of Back to School, I bought some new sneakers for the kids as well. These adidas Racer TR21 sneakers in Halo Mint are adorable for my daughter. I love that they don't require being tied – they simply velcro! I bought my son the Racer TR21 in Crew Navy as well. My kids beat down their sneakers in no time…I feel like I'm constantly replacing them! But I love adidas because I trust the brand for my own physical activity, so I had to grab them for the kids too.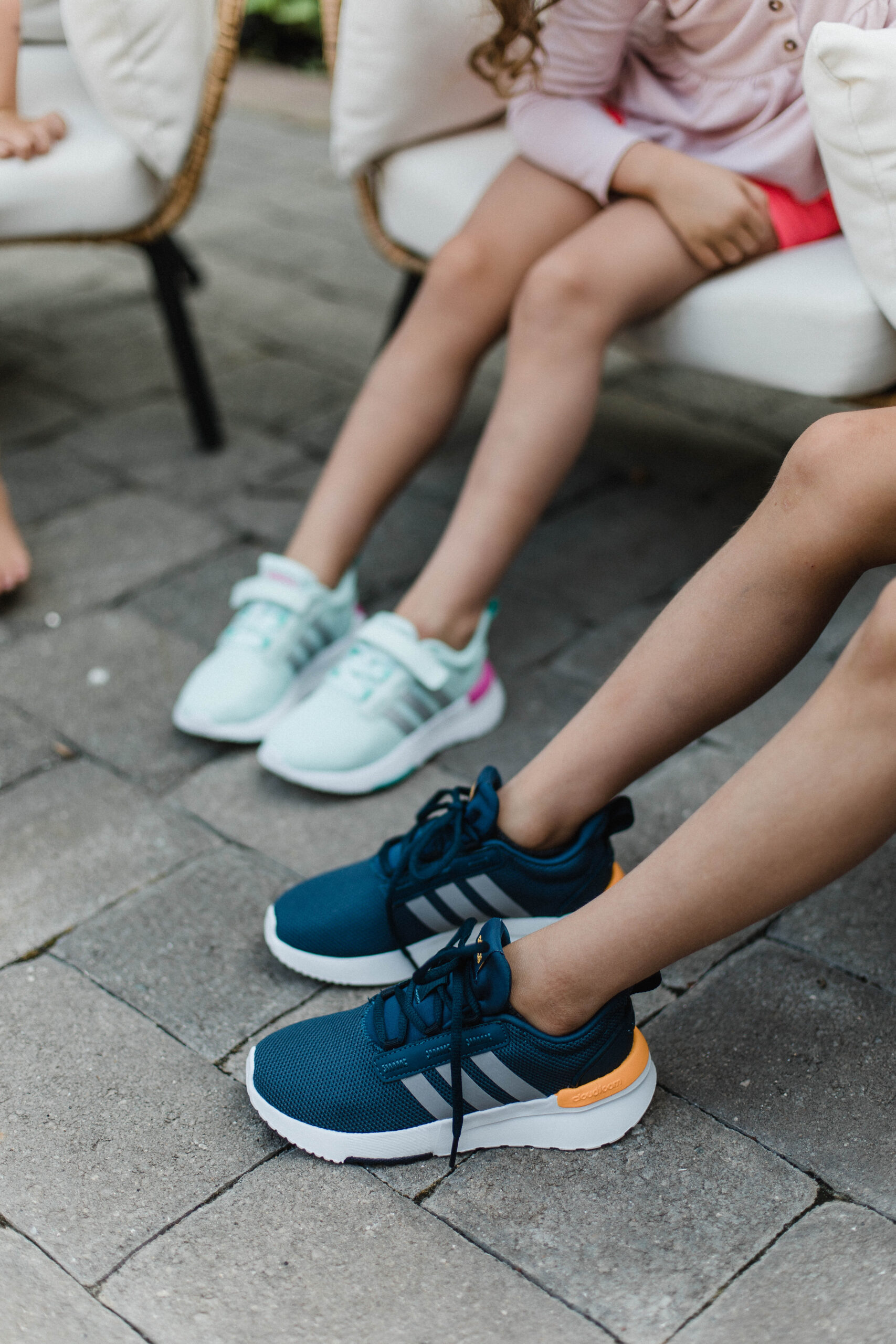 Also, if you sign up for the adidas Creator's Club, you get 15% off and free shipping! It's free to sign up, you earn points towards purchases, and receive rewards! I'm linking all of my picks below!
Shop my picks