Thank you to Serena and Lily for sponsoring today's post. All thoughts and opinions are my own.
I've been so thrilled with the turn out of our new laundry space – the functionality of it has made all the difference! I knew the vision I had for this space for quite some time now, and several of Serena and Lily's pieces inspired the modern coastal look. The end result is one that makes me smile every time I walk by the room!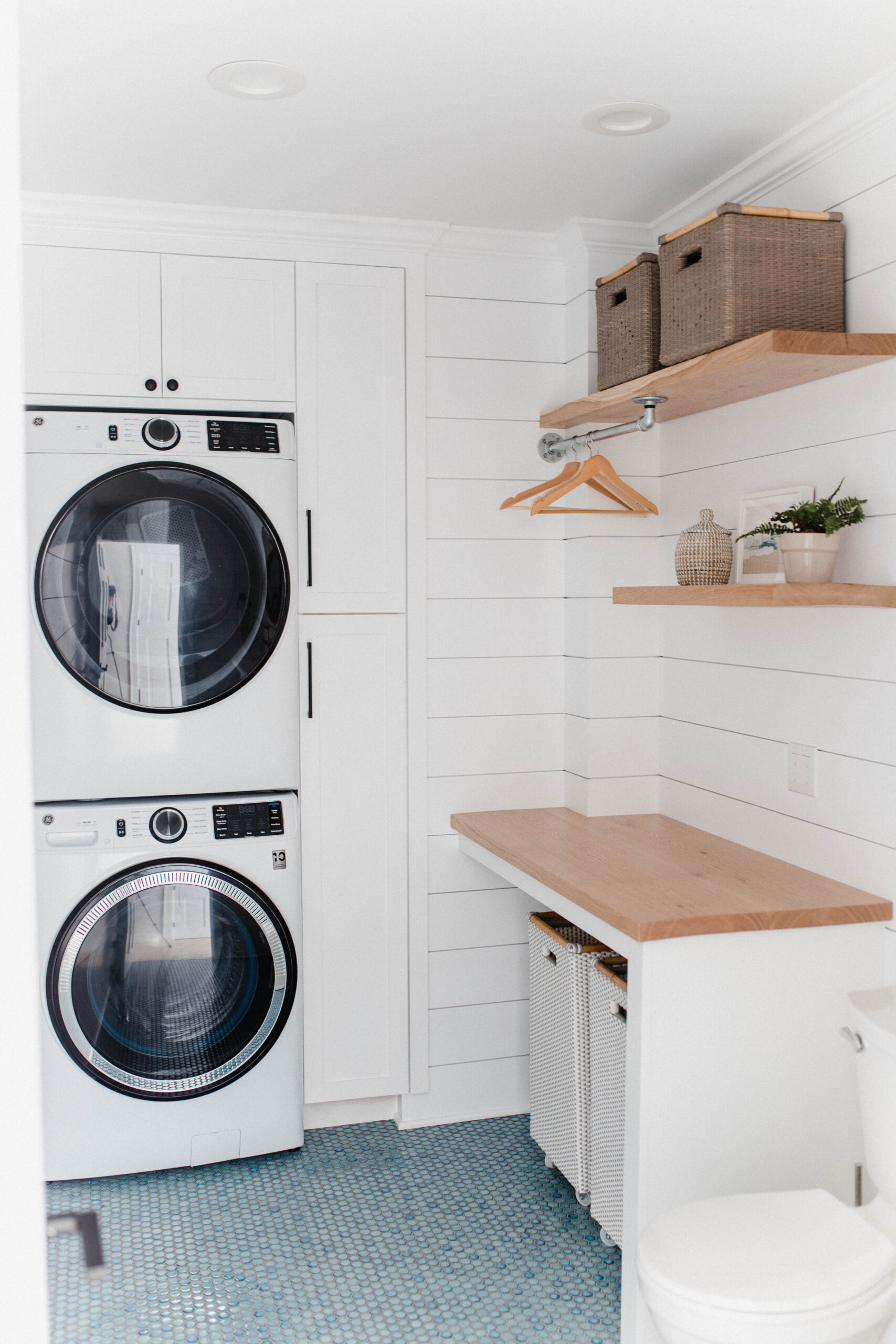 As I said, I wanted a modern, coastal vibe for this laundry space. Clean lines with a pop of color were key. We took down a wall separating the bathroom and laundry space, so I also wanted to accentuate the additional square footage and keep it feeling open and airy. I also kept decor to a minimum in here!
If you've been following along with our home makeover journey, you know Serena and Lily has been my go-to for most of the new finishings in our home. The quality of their products exceeds my expectations always, even in a home with tiny children and a dog. For that reason, they're my first stop to shop for any new additions! I had my eyes on this stunning Nautical Rope Mirror for quite some time now, and felt it would be fitting against the shiplap walls. I love that this mirror is nautical without feeling TOO nautical – Serena and Lily has perfected "coastal" in that way.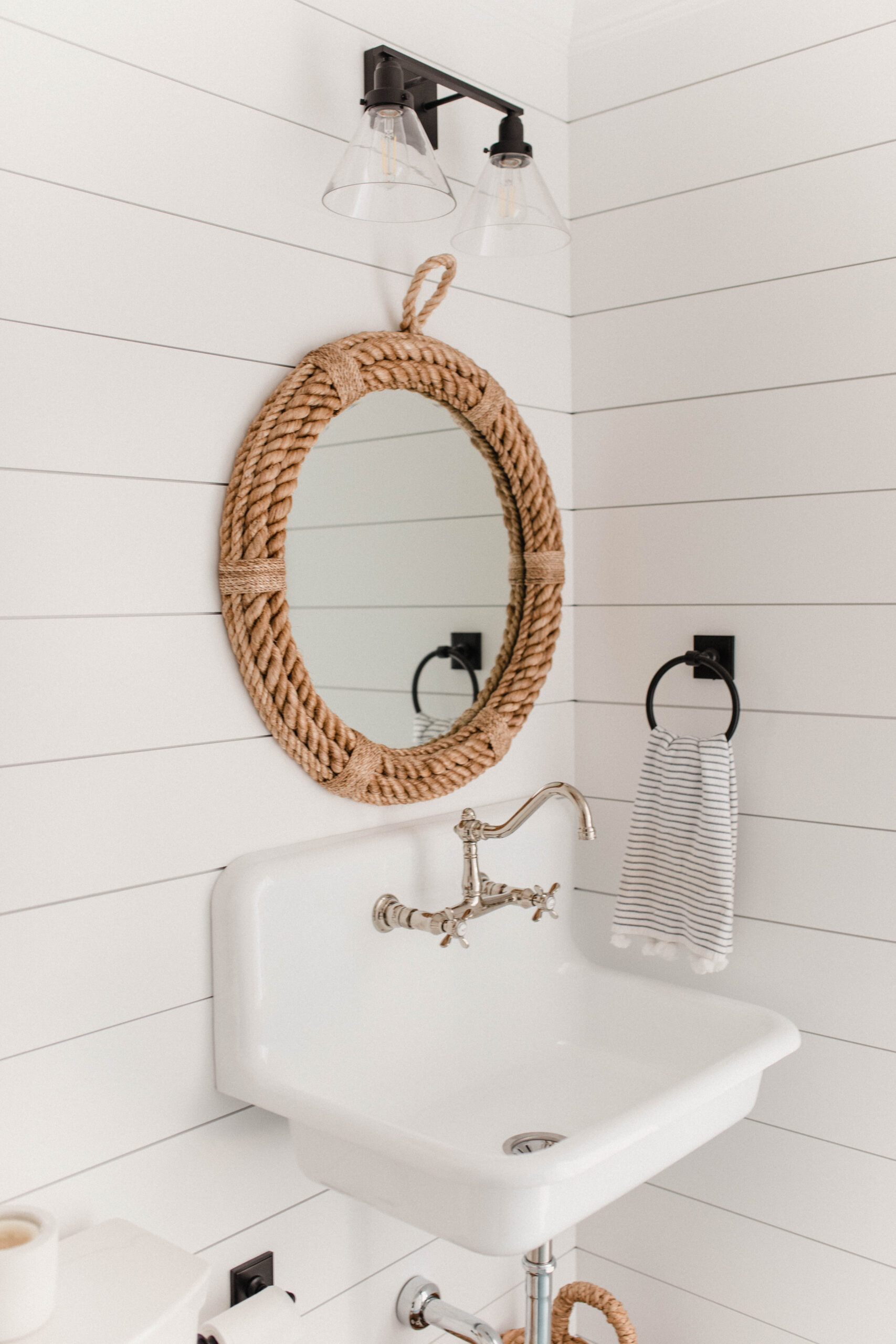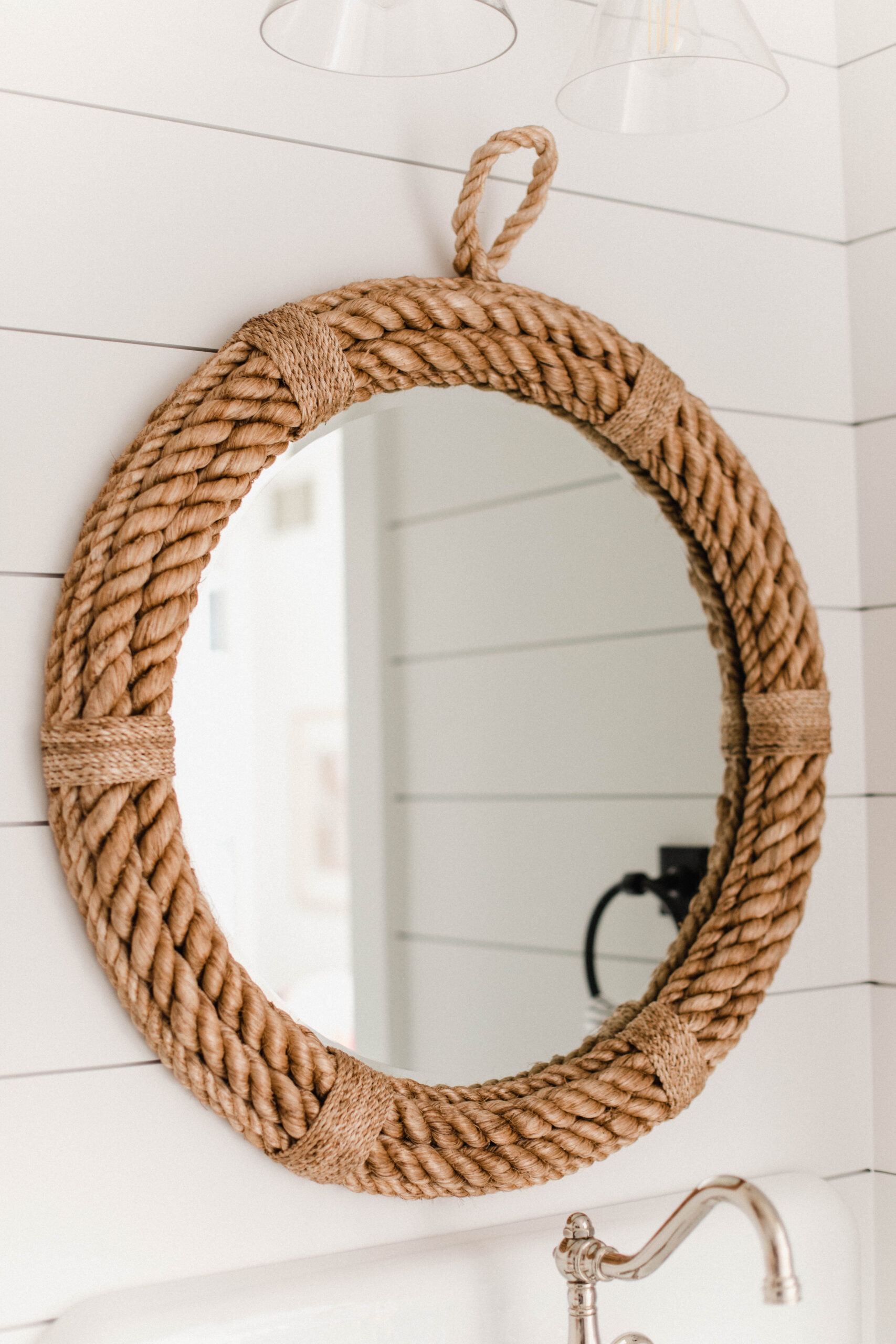 Since we went with a wall mounted cast iron sink and essentially removed some basic storage, I knew I needed a spot for things like extra toilet paper. I fell in love with the shape and style of this Olema Basket in size small. It is, quite literally, the PERFECT fit under the sink. Almost like it was made for the space! The natural seagrass plays off the rope of the mirror and adds some contrast in the cool tones of the rest of the space.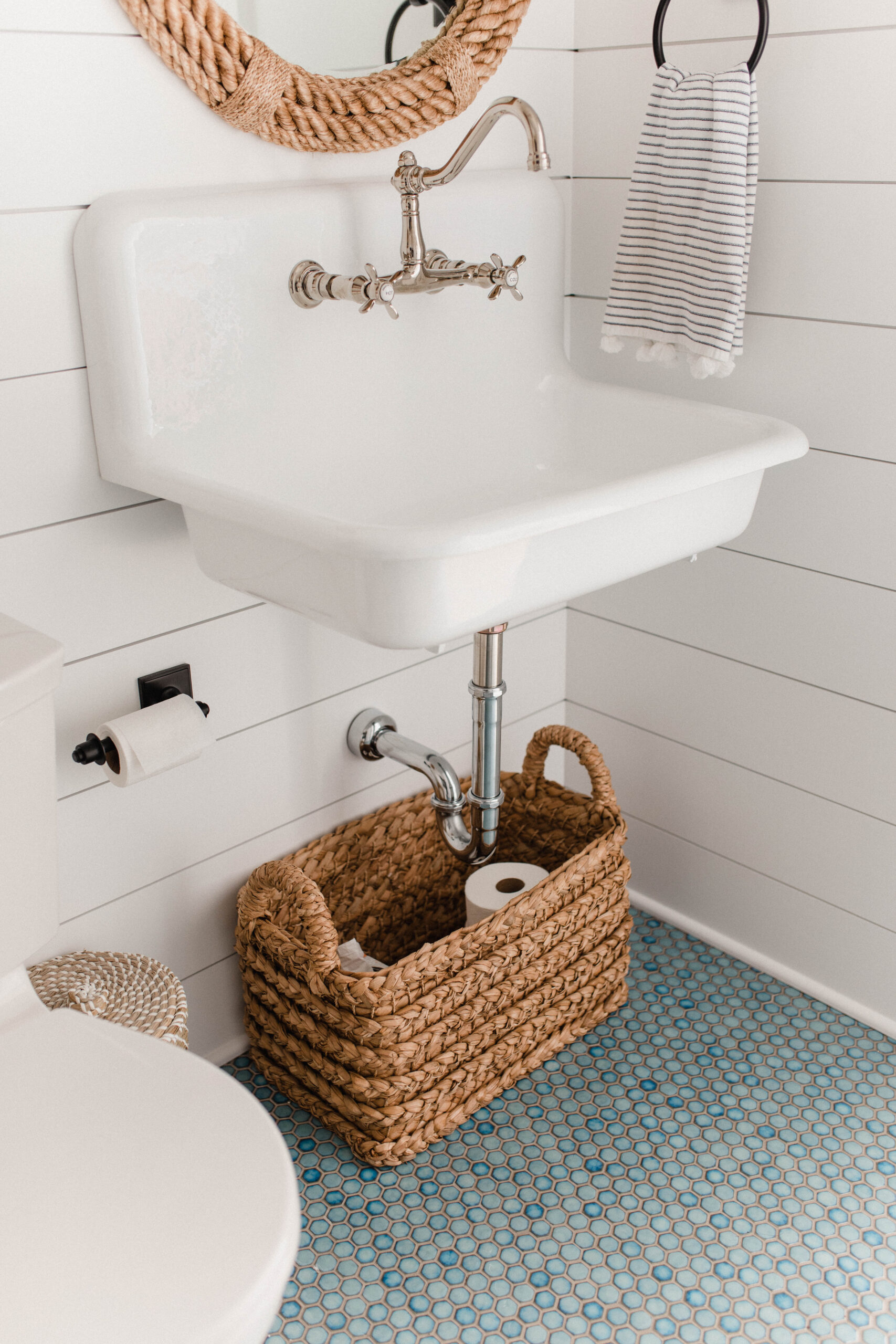 For some additional storage, I grabbed these Sunwashed Riviera Bins in the color Mist. These hold some additional items that went under the old sink and aren't used as often (hence why they're on the top shelf!). These baskets are really beautiful in person and are very sturdy. They're a great statement basket in this space. These Panden Woven Square Bins would be another great option! This La Jolla Lidded Canister was a cute addition to the bottom shelf, and also holds some smaller items like sewing supplies and other odds and ends!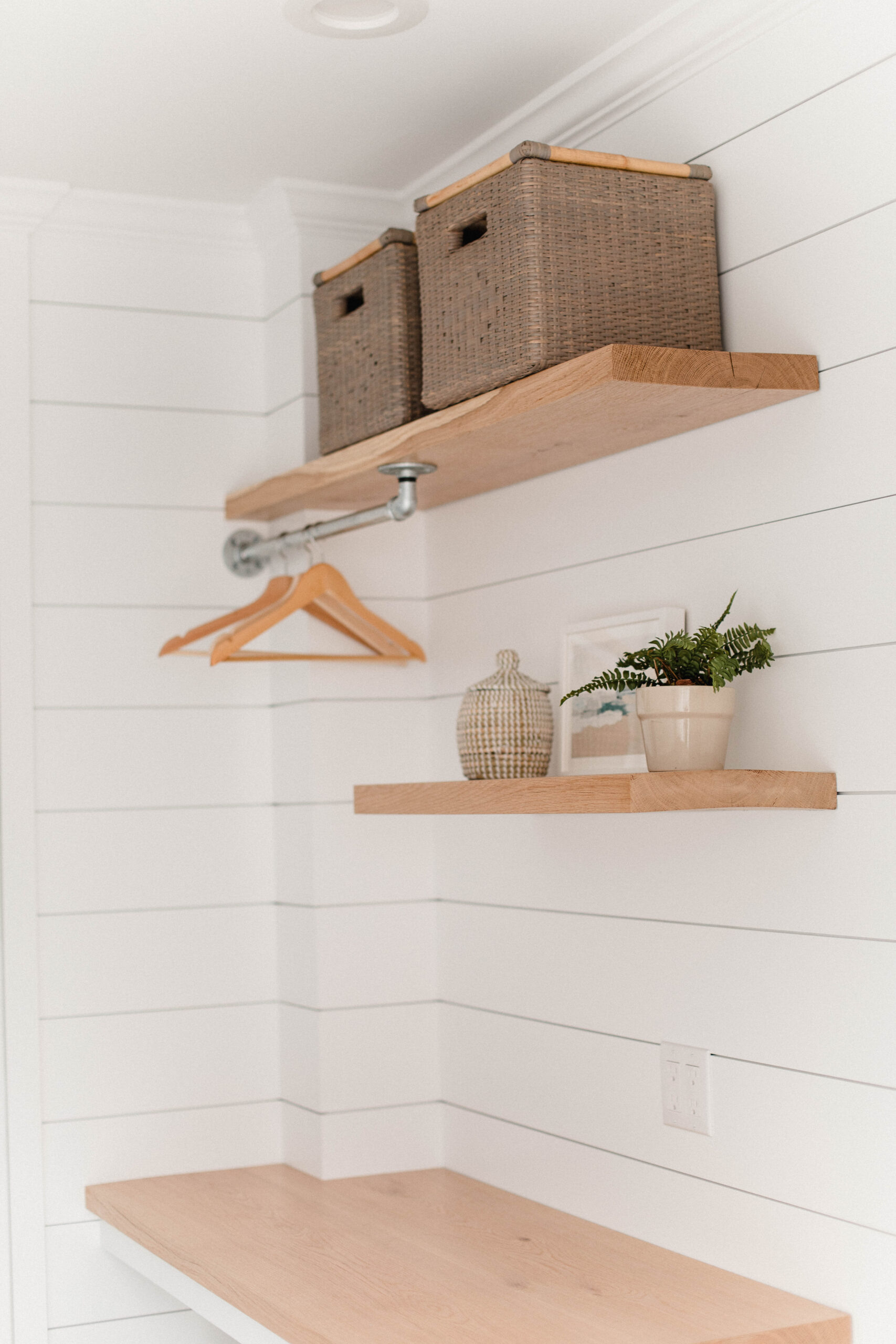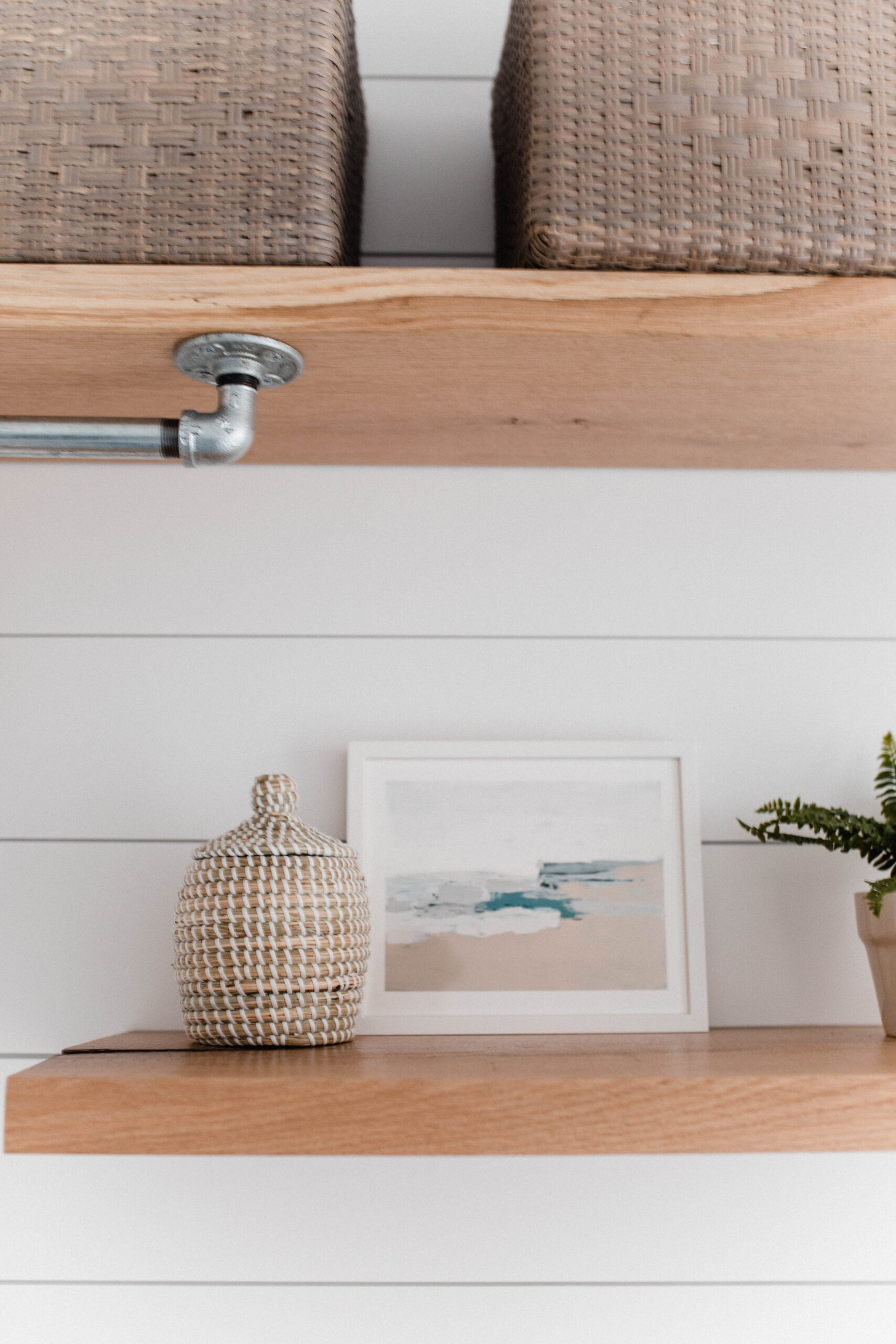 I had one Riviera Rolling Storage Hamper already, and purchased a second one to fit underneath the folding table. We've had this hamper for over 2 years now and it's better than any hamper I've had before. I like that they're on wheels and I can easily tuck them under the table, or roll them out if needed.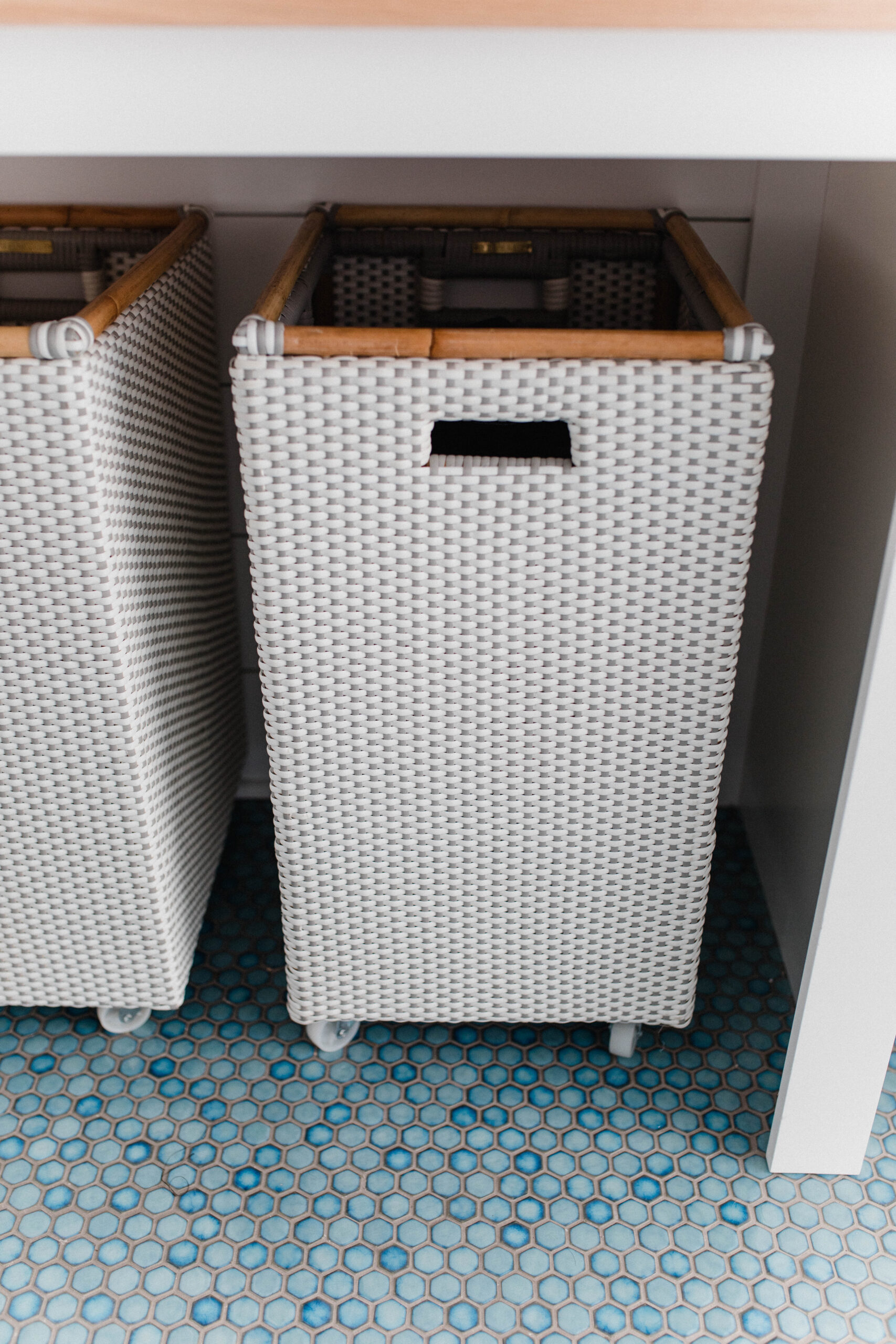 I am in love with the turnout of this space, and the decor from Serena and Lily really completed the overall look I was going for. So far this laundry room has served us well! I'm linking everything from Serena and Lily below!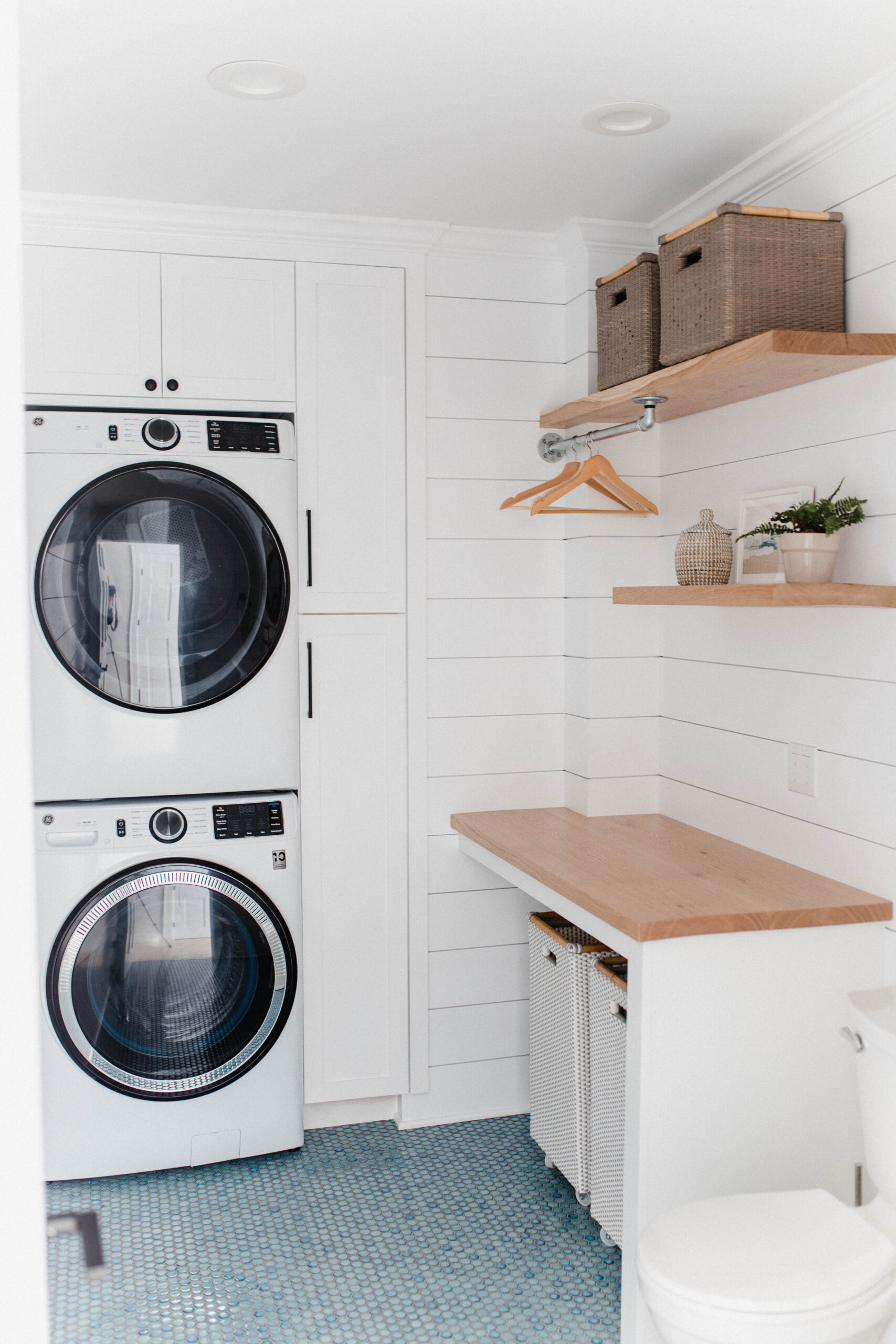 Shop the decor