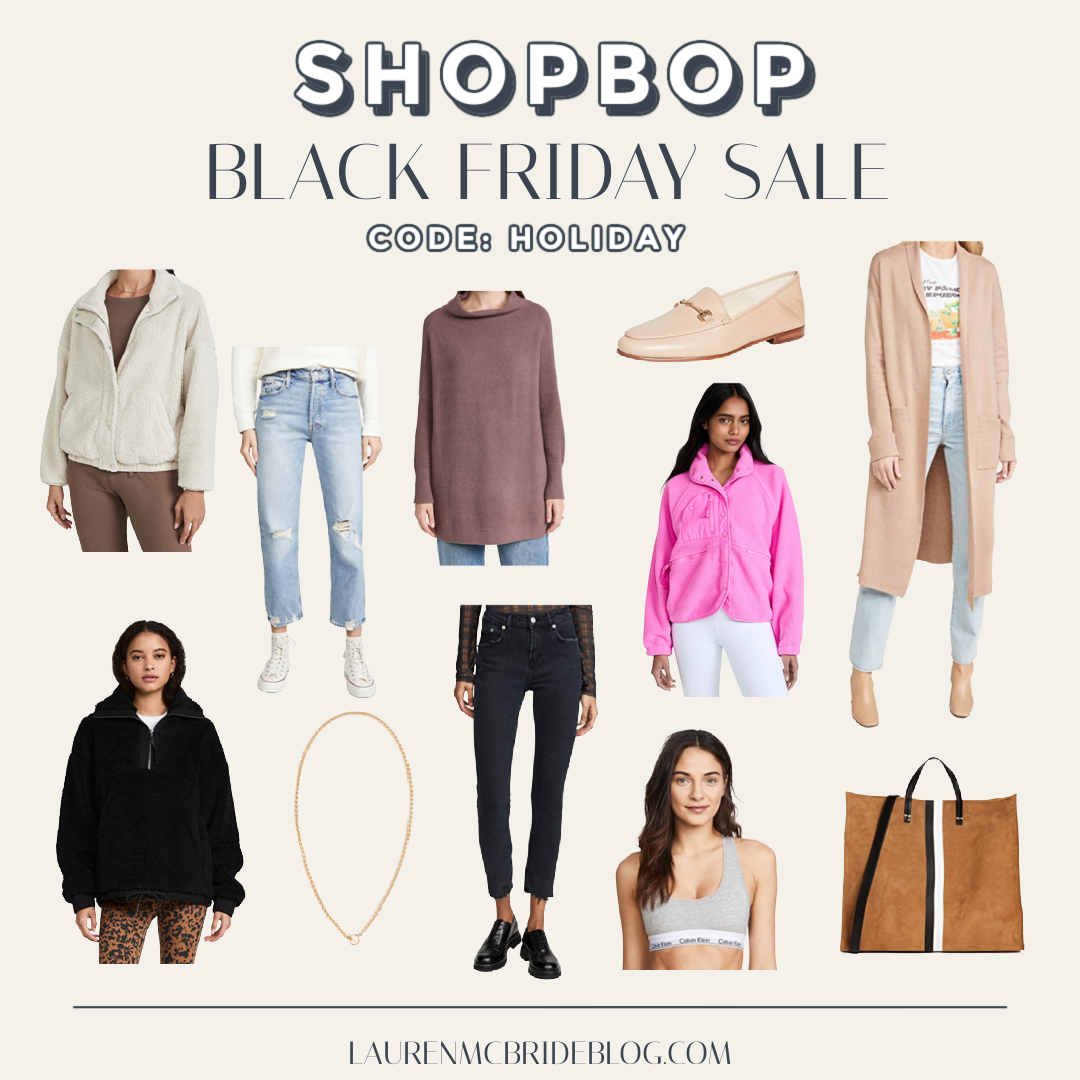 Shopbop is having a big Black Friday sale! Use the code HOLIDAY for up to 50% off! I'm linking some things that caught my eye below.
SHASHI Olympia Necklace: I love the clasp of this necklace! Super pretty design.
Line & Dot Victoria Duster Cardigan: I have the gray version of this cardigan and it's perfection!
Varley Appleton Sweatshirt: I have this sweatshirt in brown and it's SO cozy!
AGOLDE Toni Mid Rise Straight Jeans: Just purchased these jeans for myself, fingers crossed they're good!
Z Supply Dakotah Jacket: This jacket looks super cozy!!
Clare V. Simple Tote: Definitely a splurge item, but this tote is timeless.
Sam Edelman Loraine Loafers: My favorite loafers in nude. These are insanely comfortable, I own them in 3 colors.
FP. Movement Hit the Slopes Jacket: I LOVE the fun pink color of this jacket!
Calvin Klein Modern Cotton Bralette: A nice everyday bralette. Might grab of few of these for myself.
MOTHER The Superior Tomcat Jeans: I just purchased these jeans, and they've got a great fit!
You can shop more of Shopbop's Black Friday sale right here! Use the code HOLIDAY at checkout!