Thank you to Minted for sponsoring today's post. All thoughts and opinions are my own.
My go-to place for holiday cards every year is Minted. We've used them for several years now and have never been disappointed in the ease of making and quality of cards. This year is no different! I also purchased a few holiday gifts from Minted as well to check off some family members on my list. Keep reading to see why Minted has been my favorite for all these years!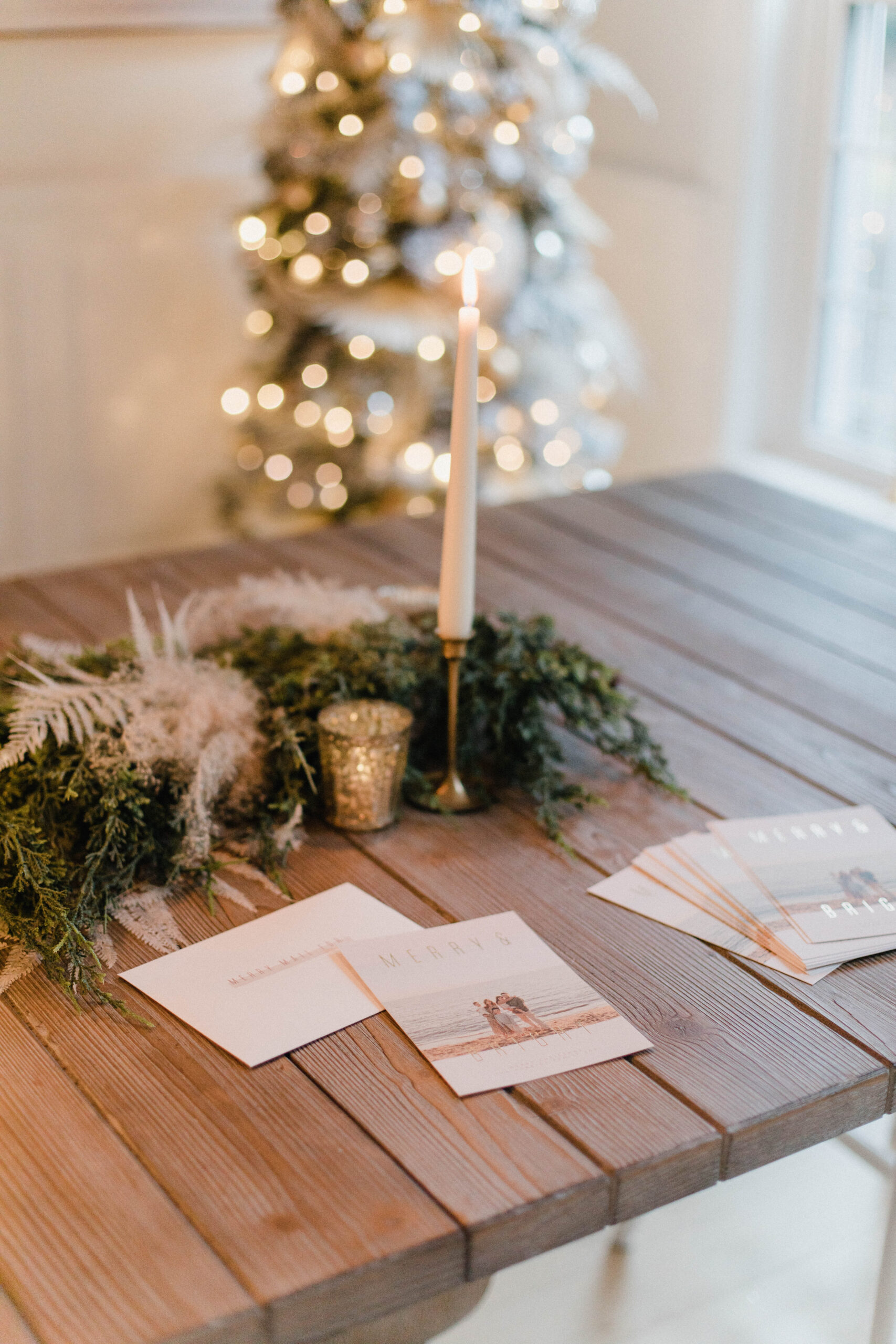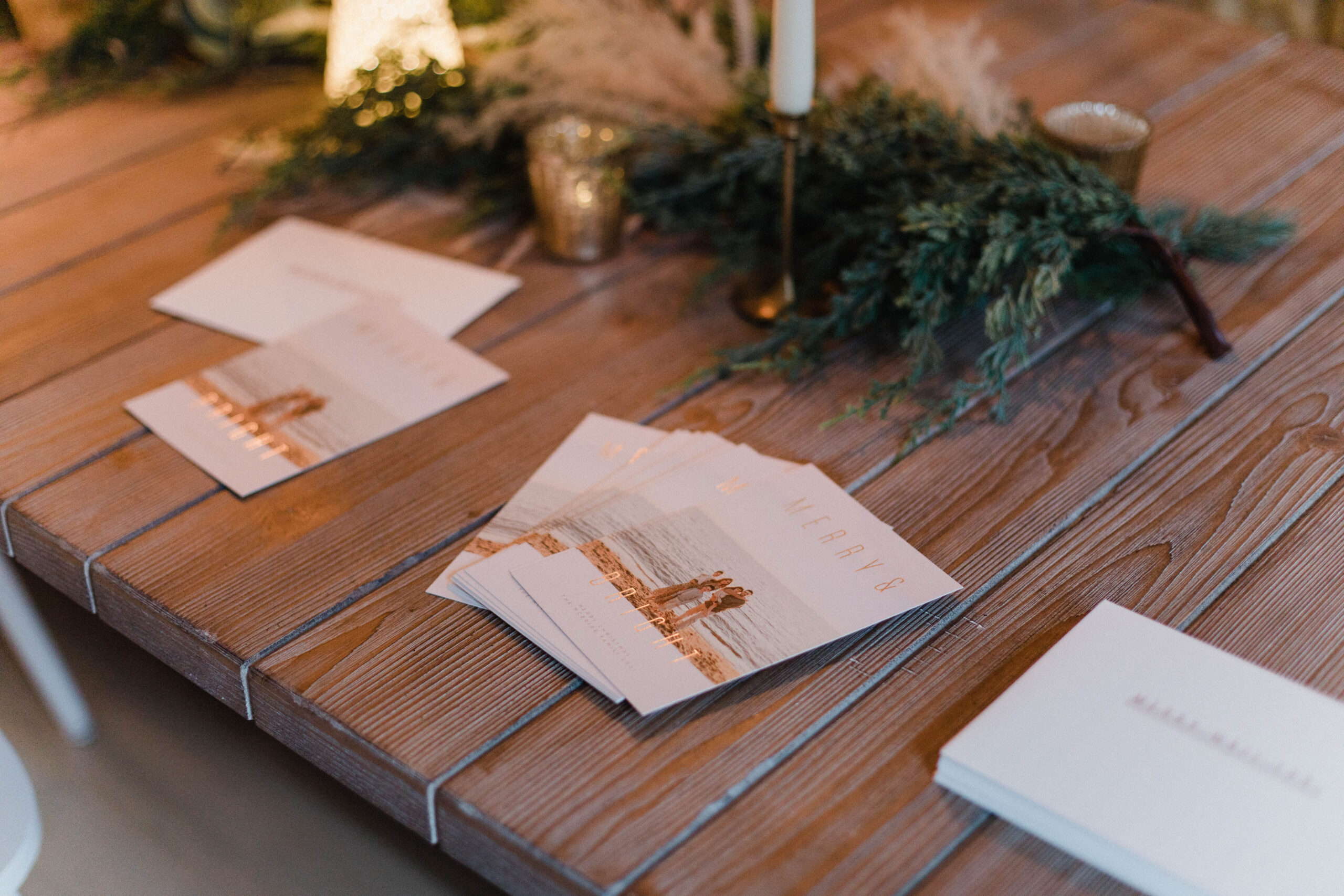 Minted has the most beautiful card designs every year. You can go a more simplistic route, add photos, and even have foil lettering if you choose. Many of the cards come in a variety of colors, too, making the options nearly endless. This year I went with a more simplistic design, this Merry & Bright photo card with gold foil. This particular card has 6 different colors and 10 different foil options to choose from!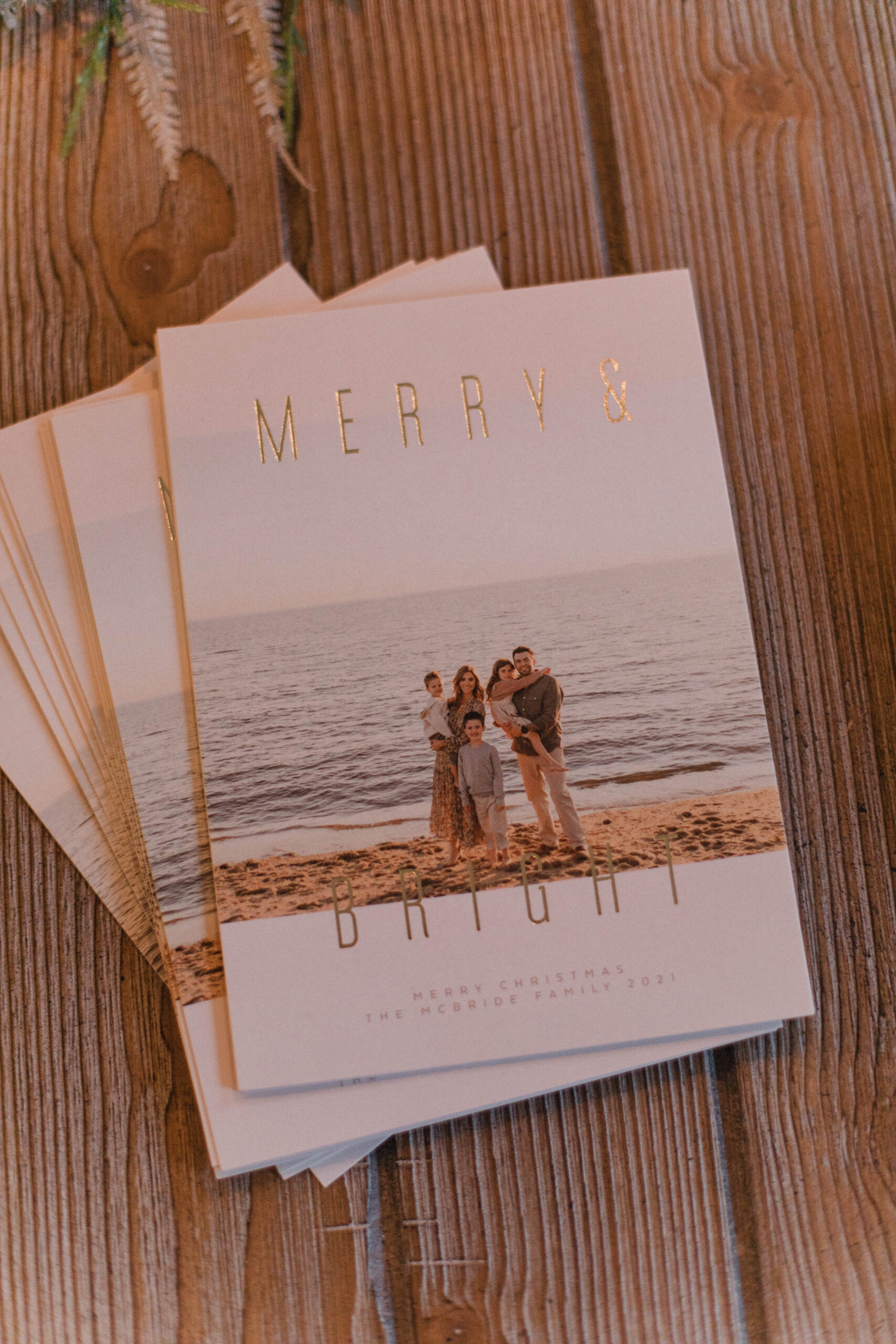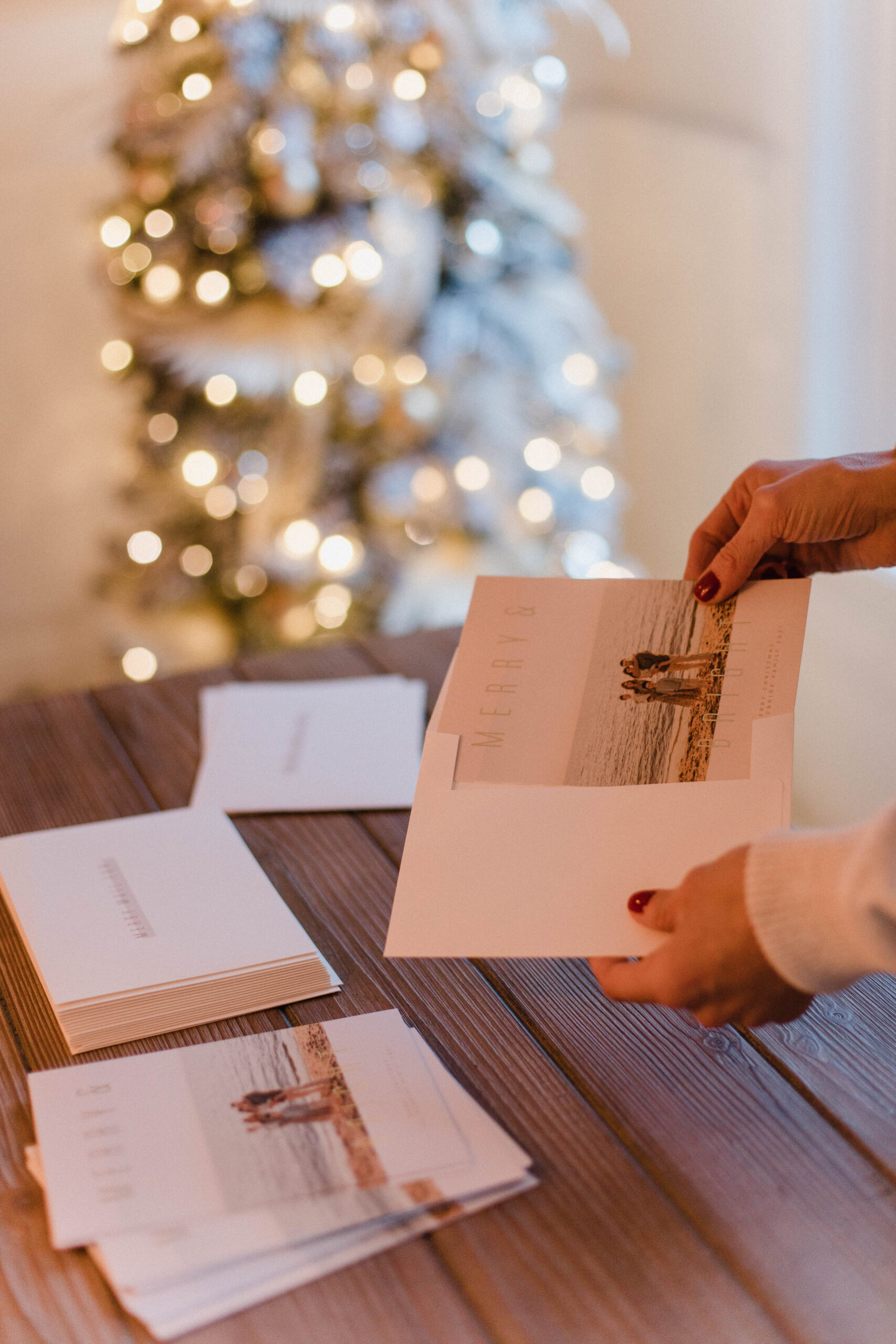 Minted's address book feature makes addressing card envelopes super simple. You can choose to have them addressed for you simply by checking off who you want to include in your address list. I love that there's minimal work involved here, which is helpful during a busy time of year. They'll also include your return address on the envelope! This makes sending cards as easy at stuffing, sealing, and stamping. With so many designs to choose from, your cards will be unique every year!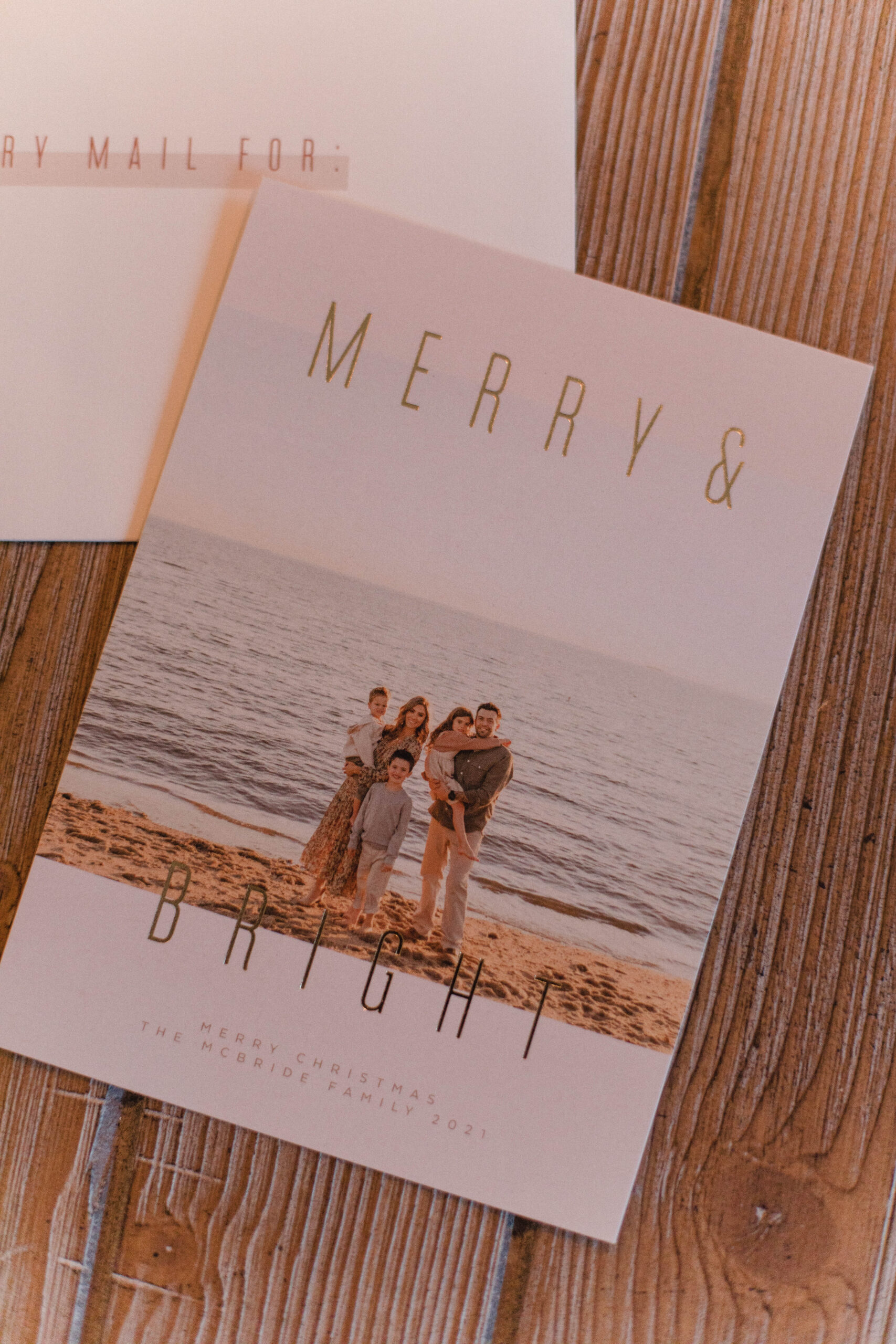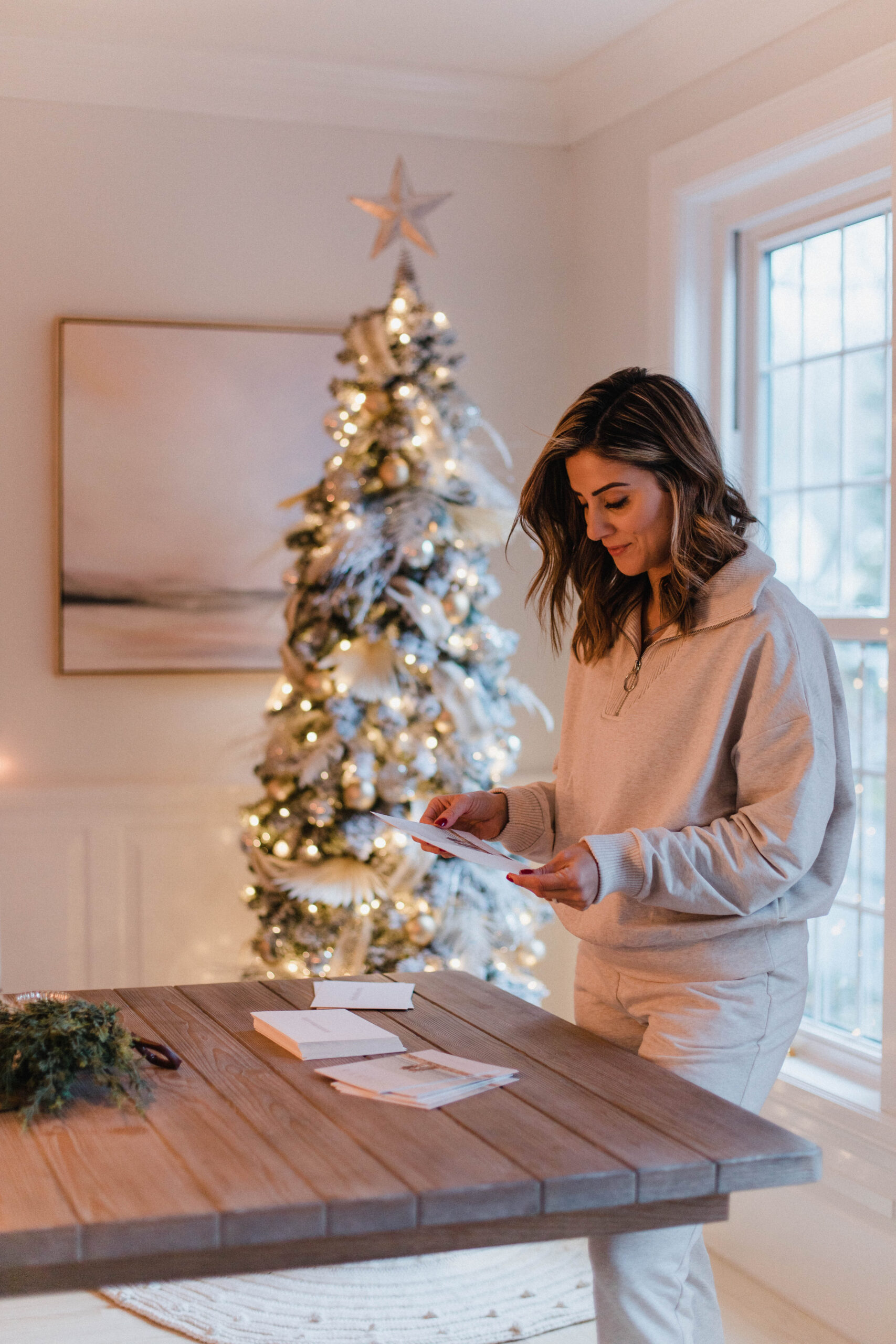 This year I purchased a few holiday gifts from Minted, as well! I love the idea of this custom map filled foil art – I think it's a stunning way to display your favorite place! We fell in love with St. John this year, so much so that we have multiple upcoming trips, so I decided to make a gold foil map of St. John to display on my office wall! I also bought this adorable personalized puzzle for my son! He's a dinosaur lover, so this dinosaur puzzle was right up his alley. He will LOVE that his name is on it! They have a variety of puzzles to choose from, and you can even have photos on them too!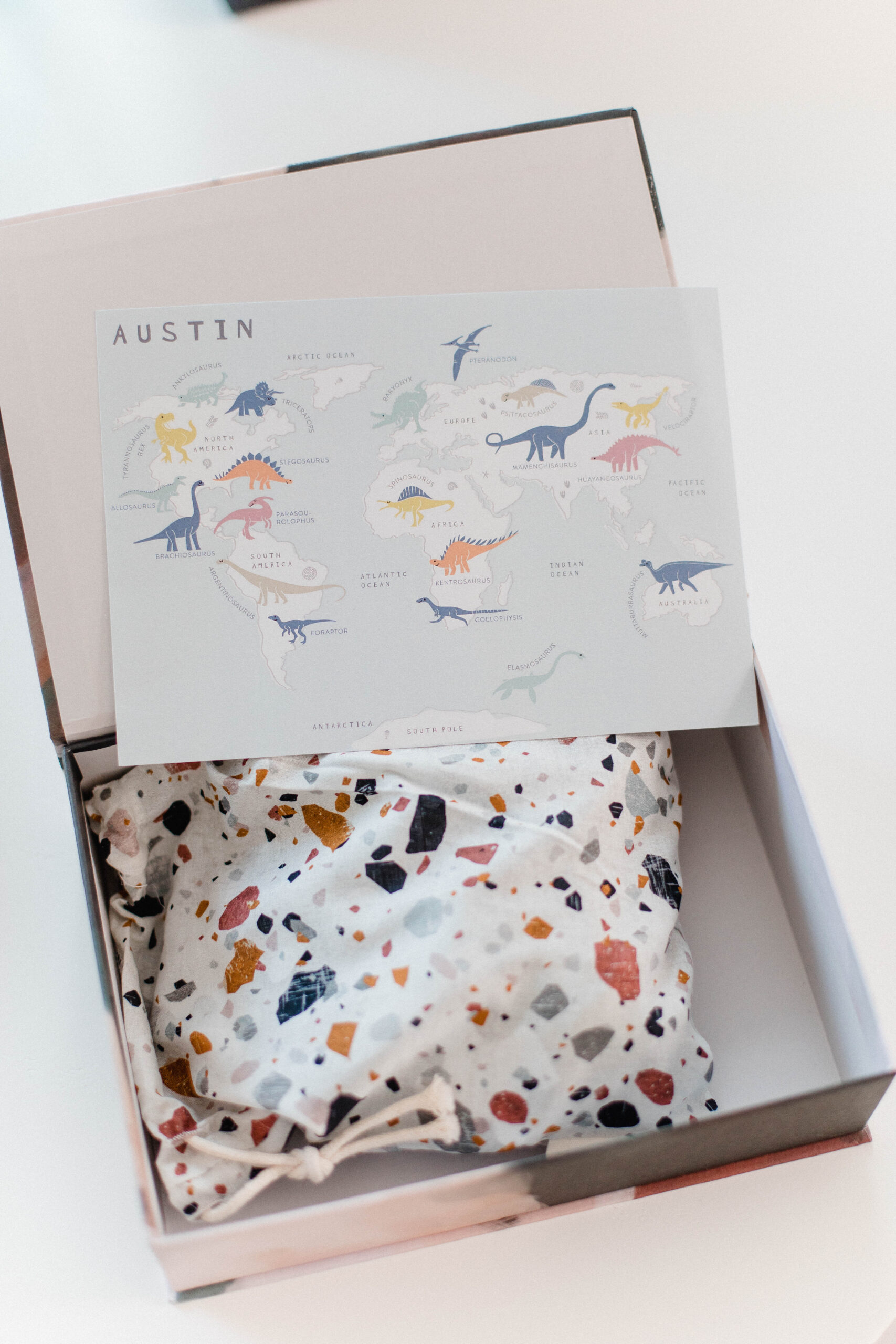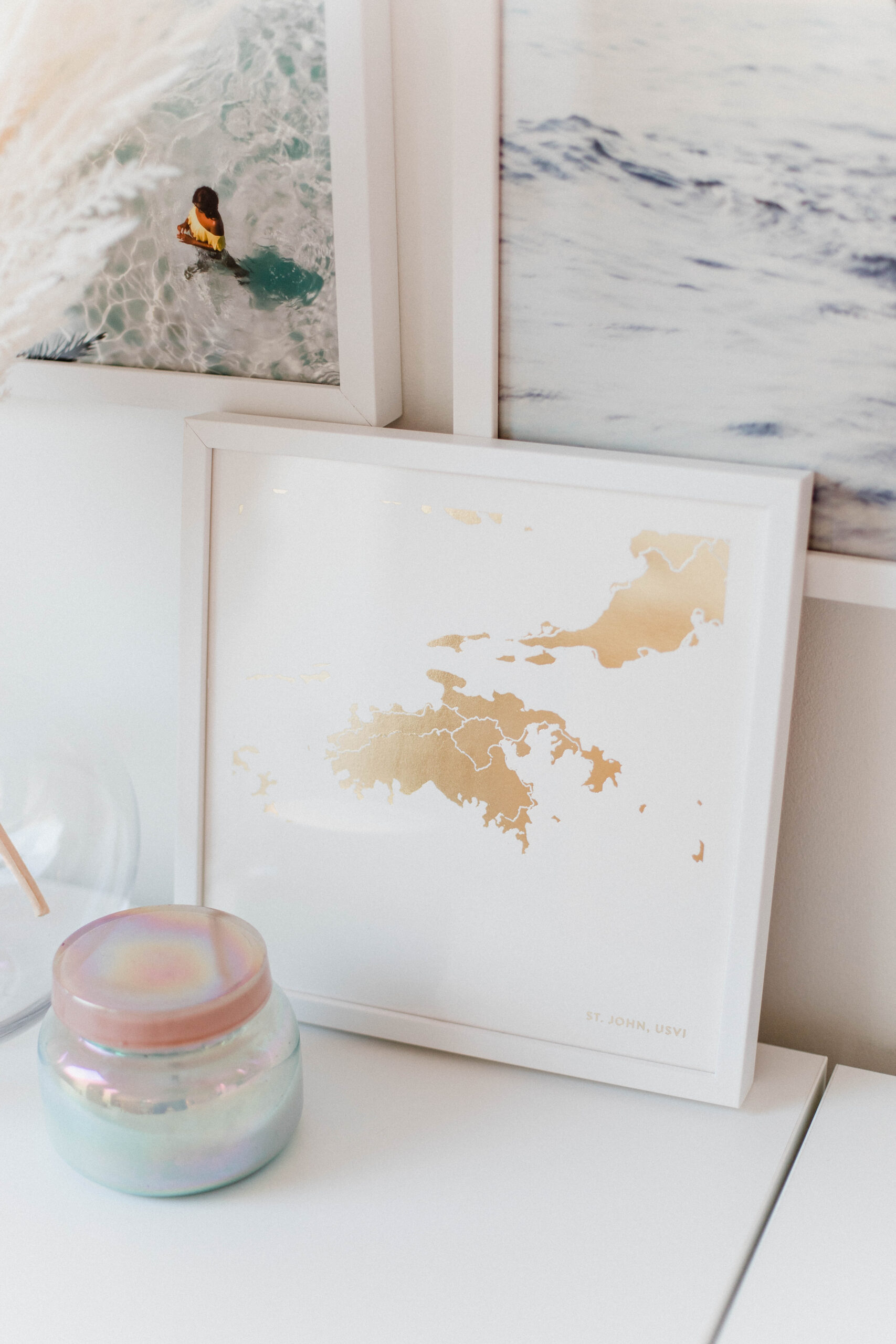 If you're still looking for holiday cards or some last minute gifting options, I highly suggest Minted! They have New Years cards available, too! I'm linking some of my favorite card and gift ideas below!
Have a very Merry Christmas!