One of my favorite places to decorate this time of year is our Christmas table. I've always loved creating a beautiful tablescape because it adds so much to a room! This year I went with a more romantic Christmas tablescape using some decor I already had plus some pieces from my QVC line.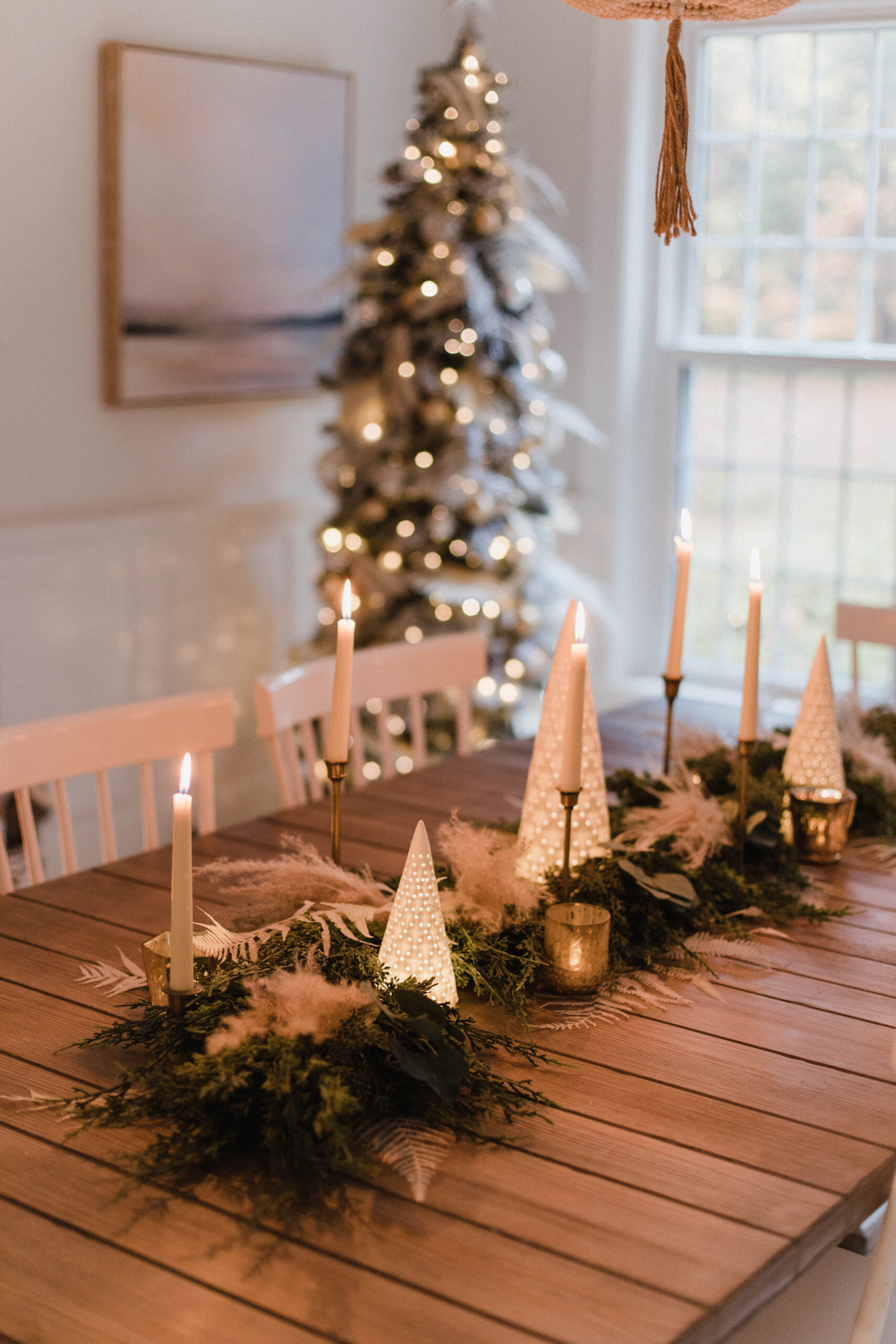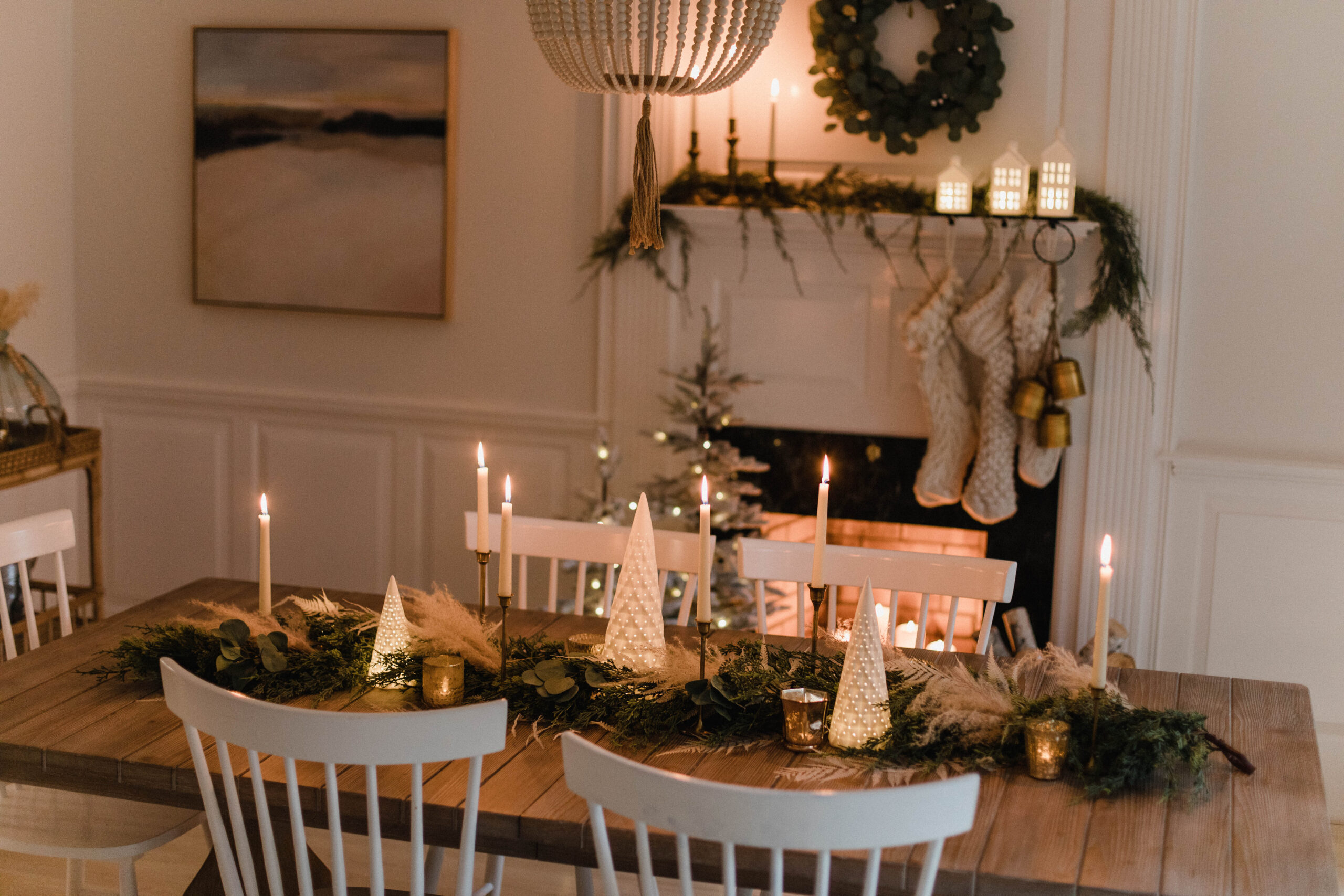 This is our dining room, and while we really only use it for holidays, I still think it's such a charming space. I love that there's a fireplace in here! I added some pillar candles of various sizes to make it look like the fireplace is lit. It's an easy way to add some ambience!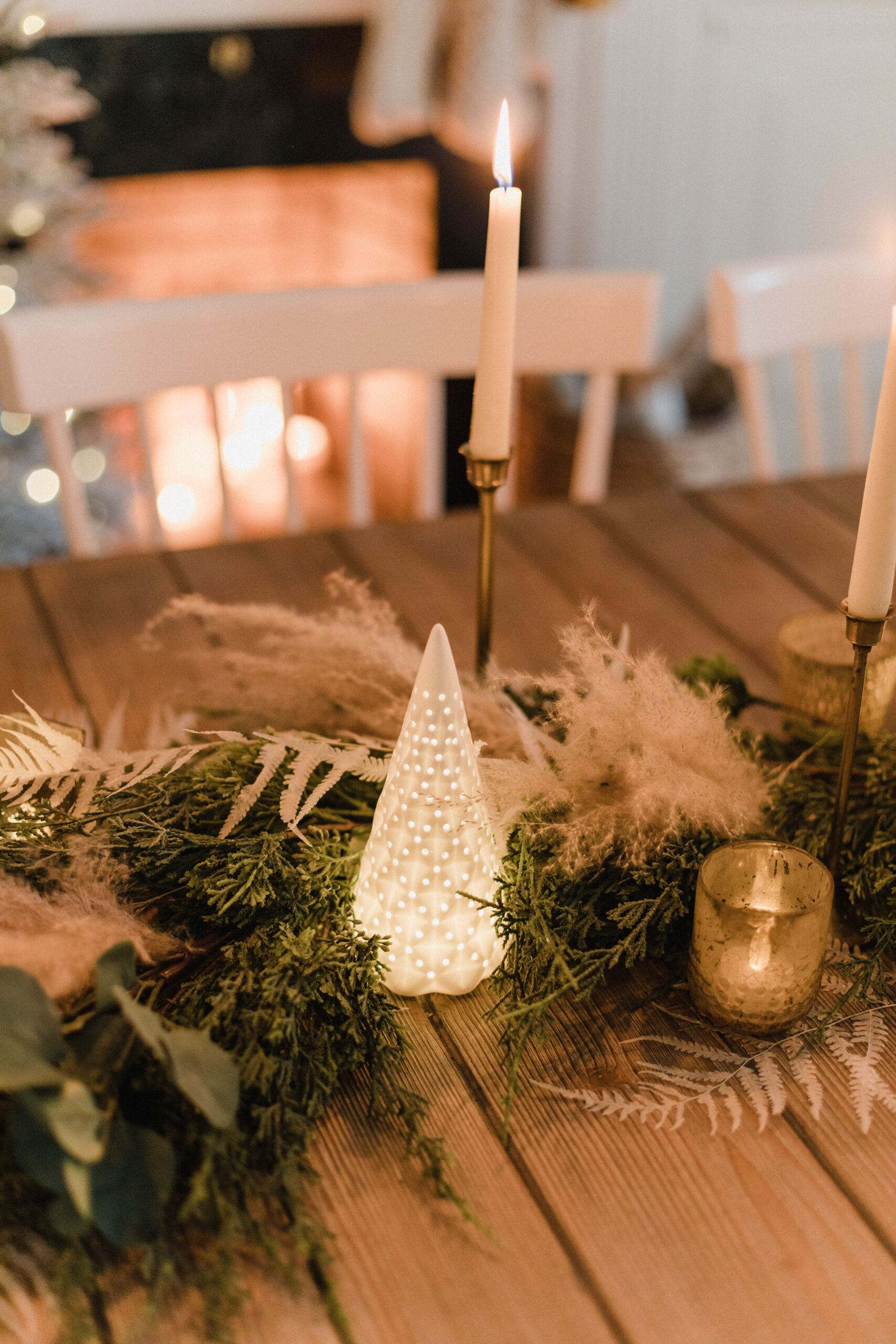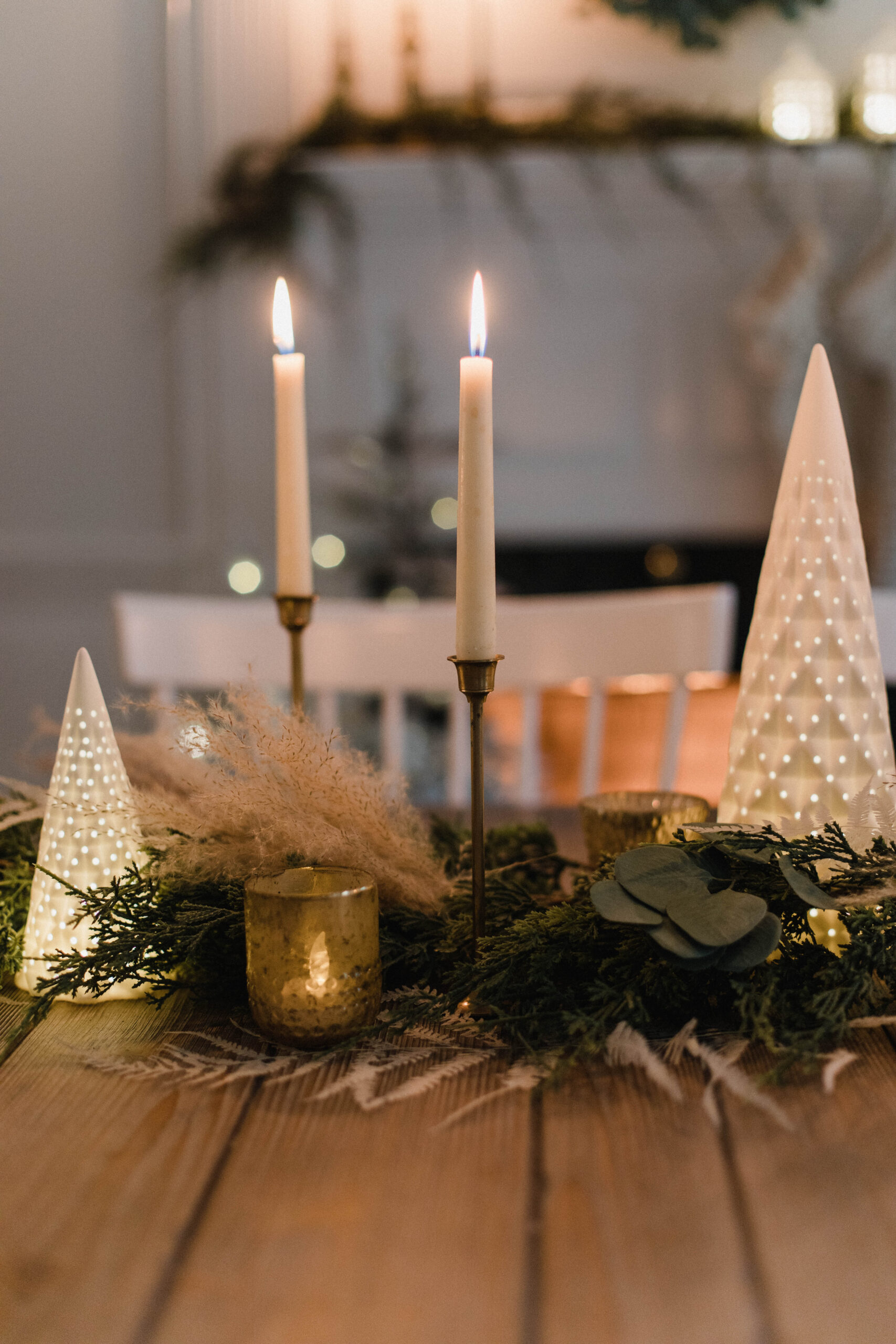 I love these ceramic trees from my QVC line, I and thought they'd make a great addition plus add some height to the center of the table! They work on a timer and have a remote, too! They're still available if you want to grab them for next year.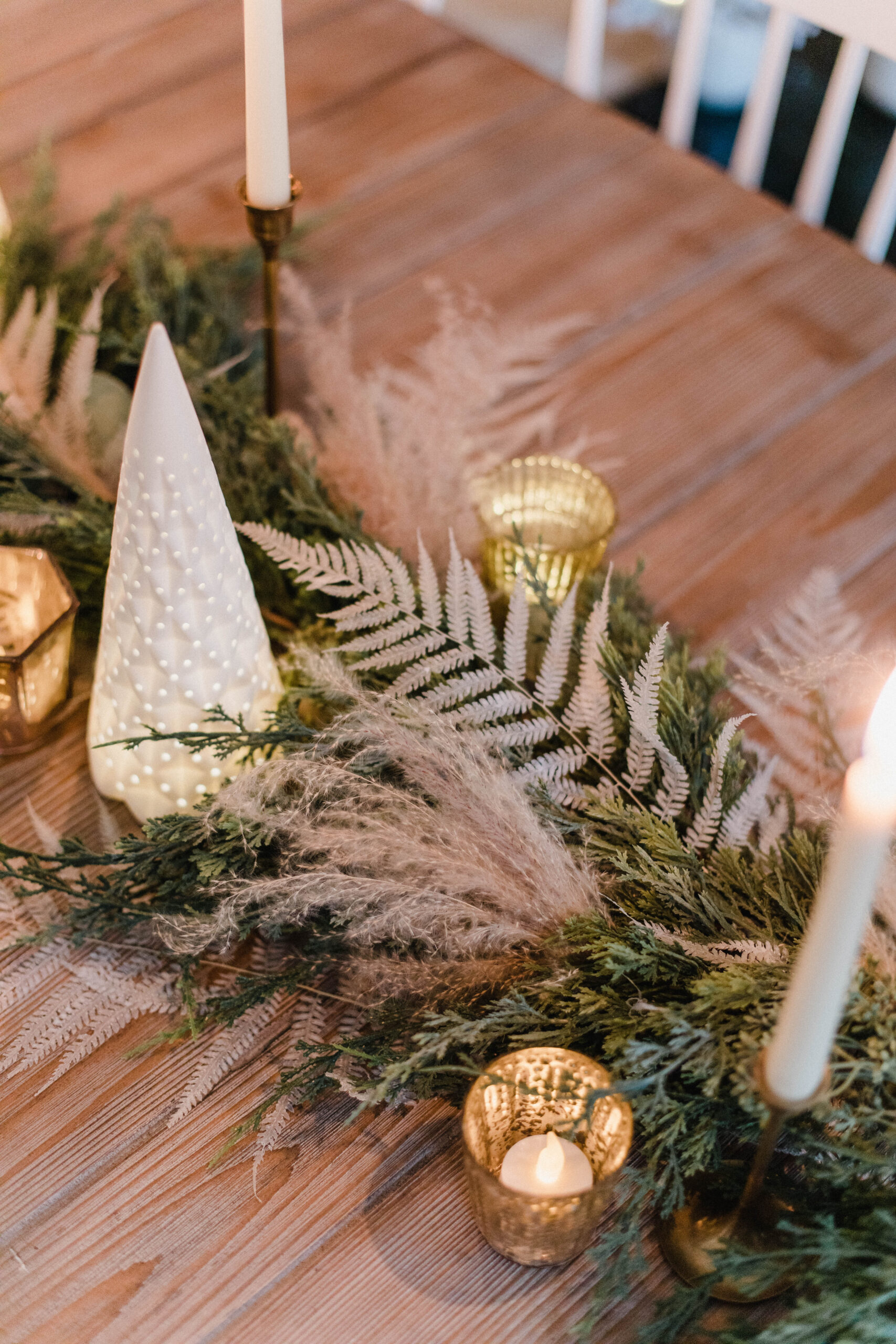 I have this gorgeous cedar garland from a few years back that I love using for tablescapes. I added some white ferns and pampas grass because I loved the contrast in texture. I also used some mercury glass votes and my favorite tall antique brass candlesticks to add in some mood lighting. I've collected antique brass candlesticks from estate and yard sales for years – they're one of my favorite treasures!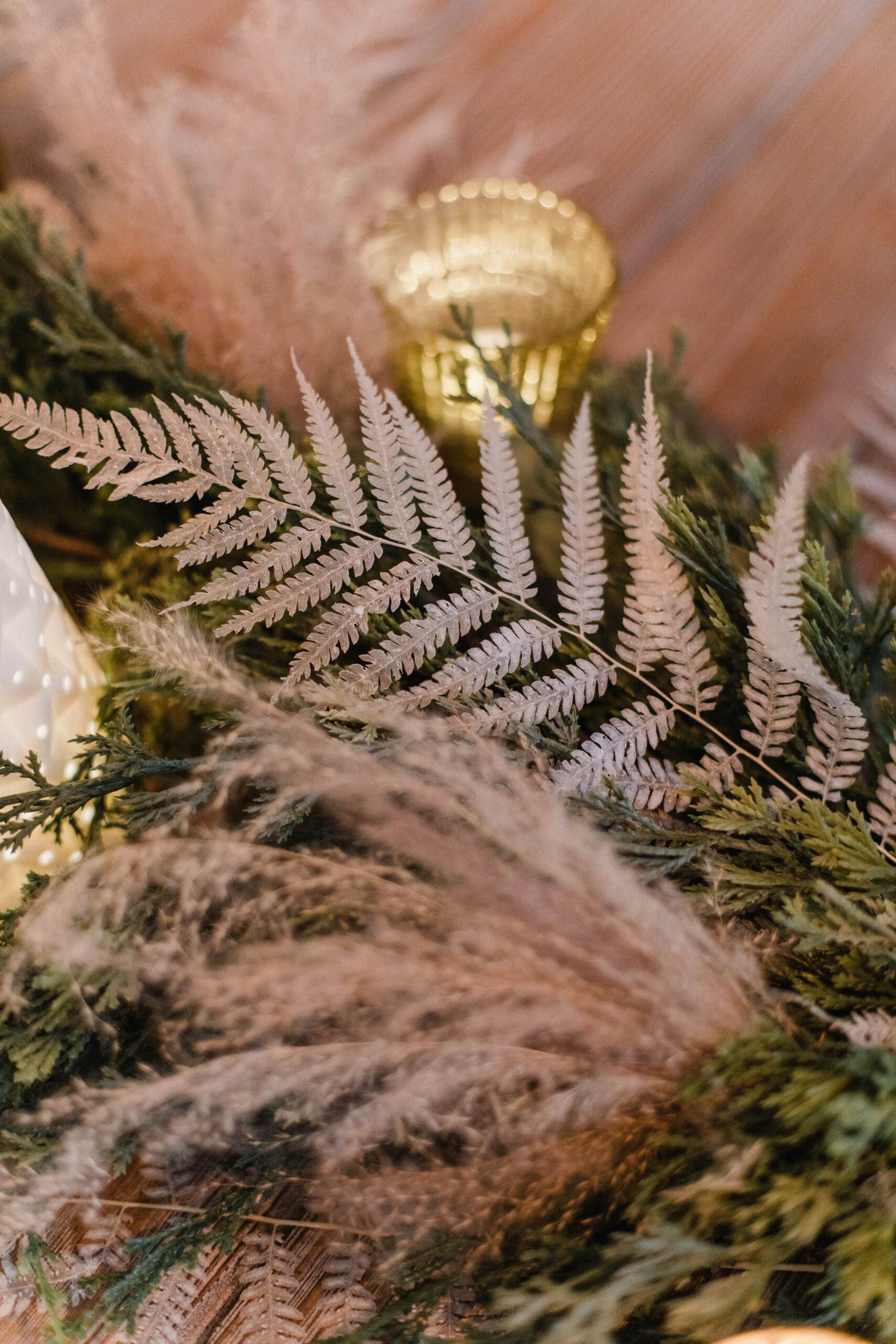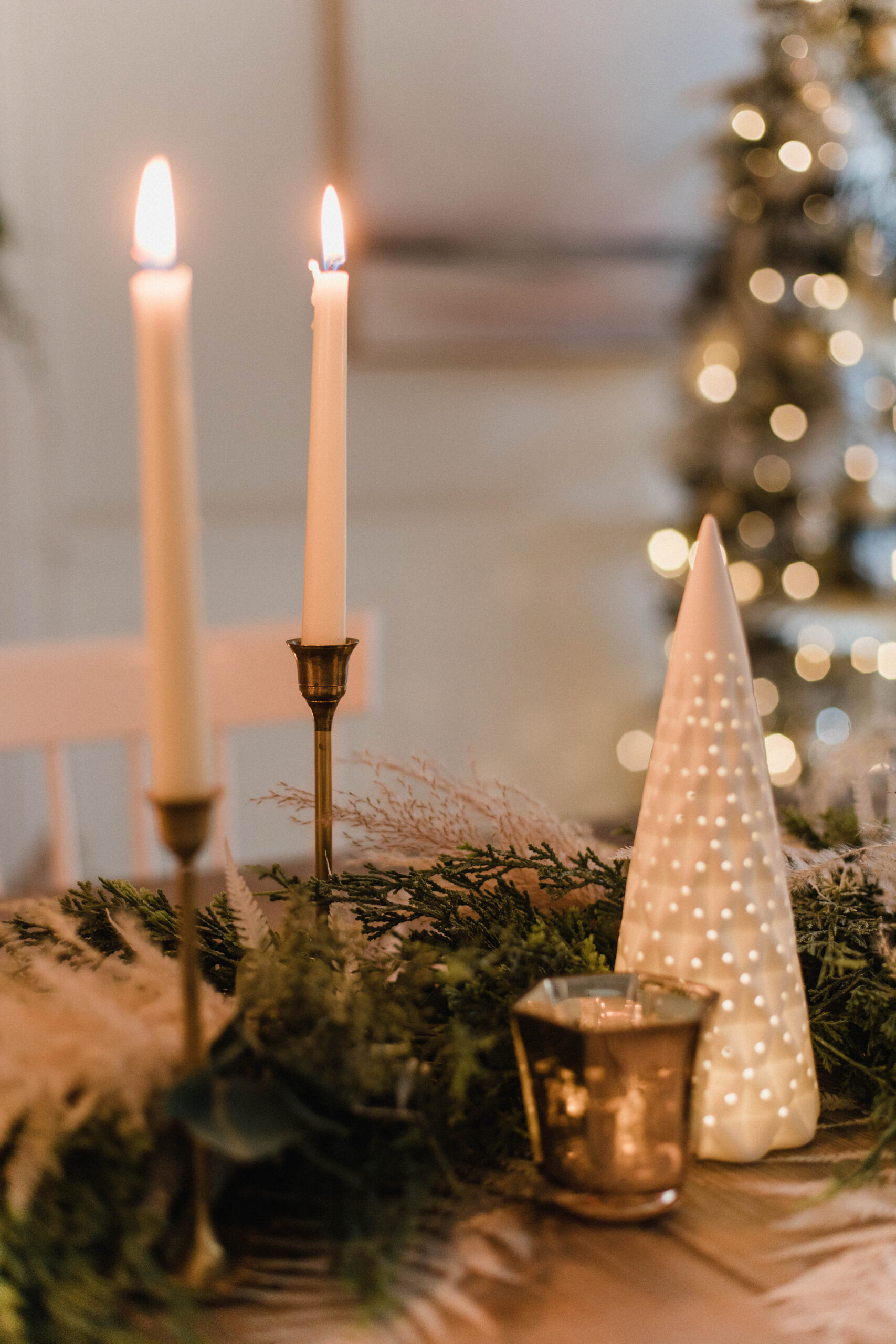 It's amazing what some candle light can do! With the lights dim and candles lit, it gives a cozy romantic vibe that's perfect for the season. There's something magical about tapered candles. They make a space feel so cozy and inviting!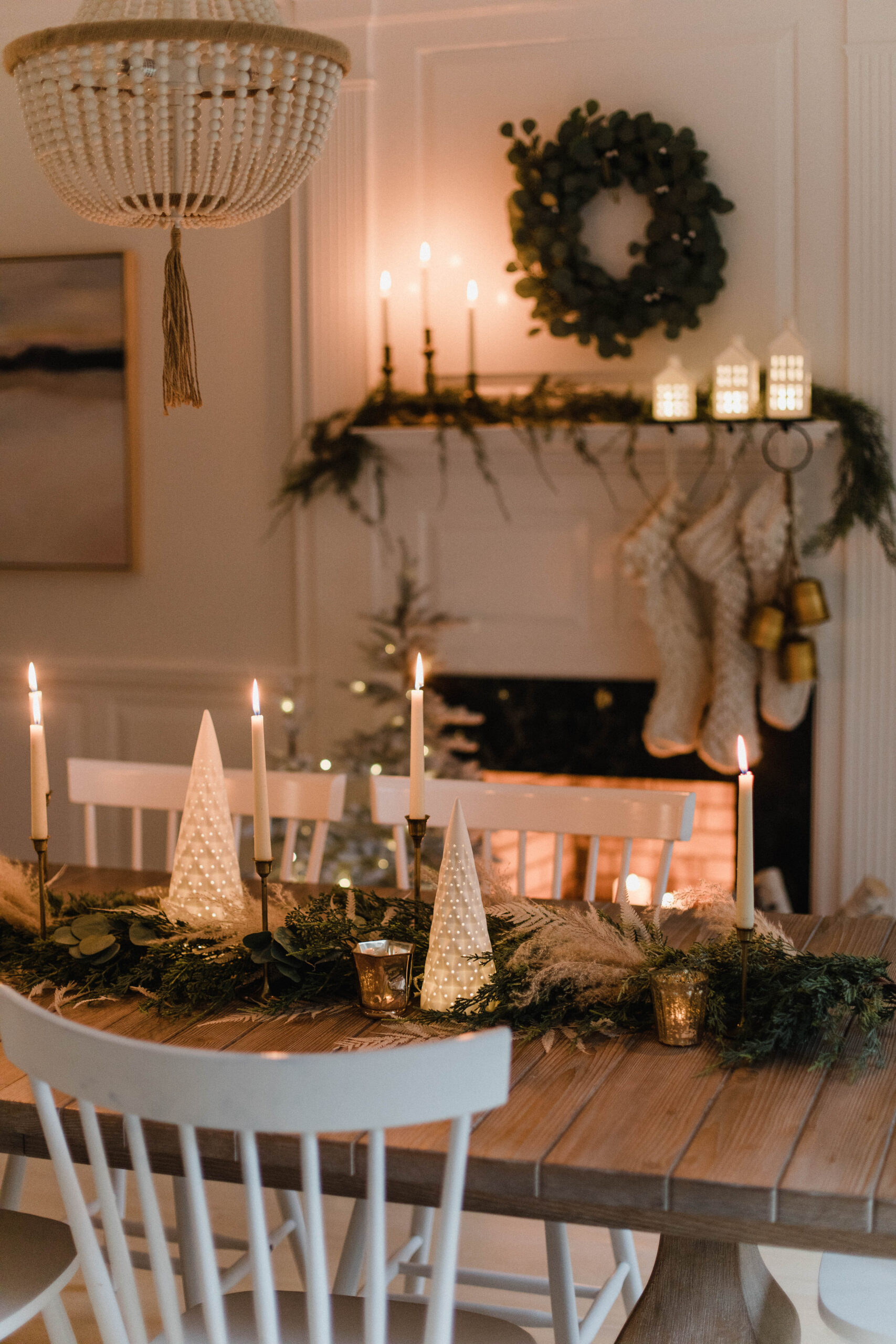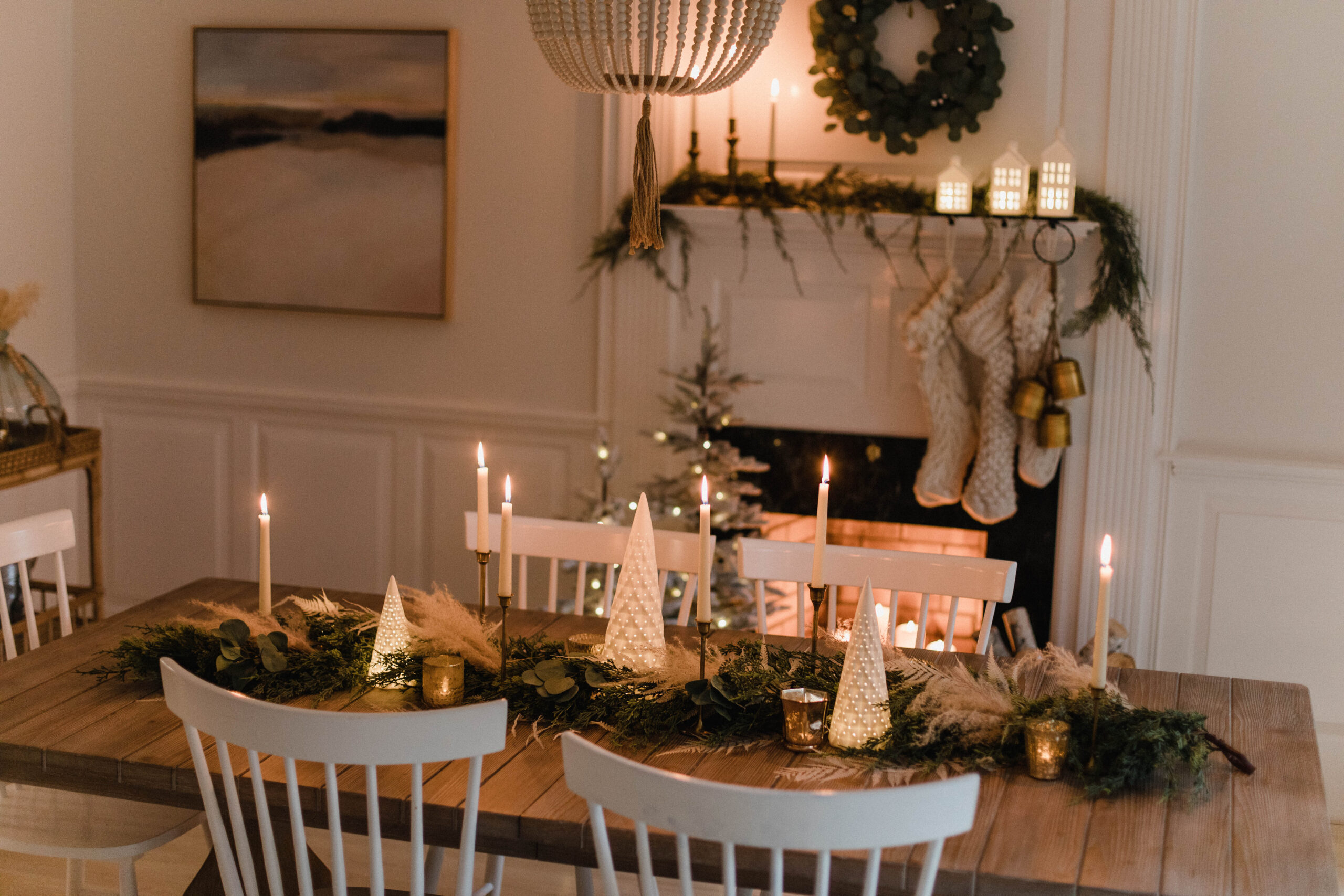 We can't wait to celebrate Christmas with our family here! Having all of the people I love around one table means the world to me.
Have a wonderful holiday!
Products featured: