First and foremost, I cannot take credit for this recipe! The wonderful Madeline Moves, who's exercise program I do daily, is the original creator of this delicious snack. Her version is filled with dairy, so if you don't have those restrictions like I do, I'm sure it's much better haha. Her's is also higher in protein! However, I wasn't about to miss out on this yummy treat, so I made it a dairy free way so I could enjoy!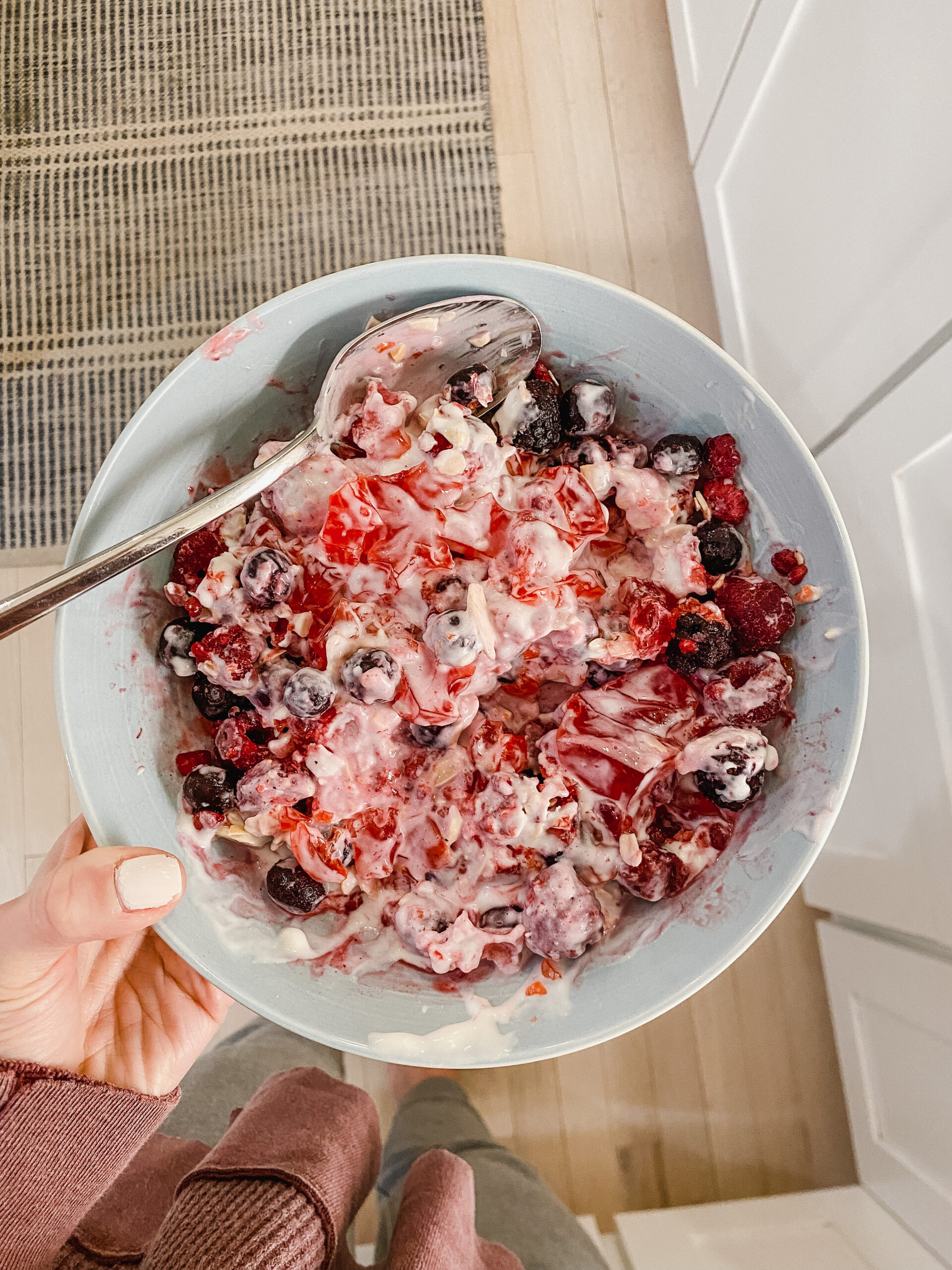 I know, it looks strange but it's SO GOOD. And the perfect treat! My version is below.
Ingredients
1 cup frozen berries (I love the large bag from Costco! I specifically like blueberries, raspberries, and blackberries)
150g Forager's Unsweetened Cashewgurt
1 cup Sugar Free Jello (omit if you don't like Jello)
2 TBSP So Delicious Cocowhip (I didn't have any at the time!)
Sprinkle of sliced almonds, your gave granola, whatever topping you like!
Directions
Mix it all together. I like to let it thaw ever so slightly before I eat! Then…enjoy! It's as easy as that! I eat this as a sweet treat before bed. It's the perfect dessert! 🙂
View this post on Instagram
I hope this helps my dairy free friends!!! And thanks to Madeline for such a yummy treat! Enjoy! 🙂