Our little family made our first visit to Charleston back in 2018, which we had loved! So when my friend's suggested a girls trip to celebrate a friend's 40th, I was in! I knew this would be a VERY different trip sans kids and I was really excited to see Charleston more than I was able to a few years back. So we all planned a fun girls weekend without our husbands and kiddos for a nice, refreshing, and fun mom retreat! Below I'm sharing where we stayed, where we ate, and what we did during our girls weekend in Charleston, South Carolina!
Where We Stayed
I've followed MaryJo from @port2palm on Instagram for awhile now and knew I wanted to stay in her gorgeous Isle of Palms home, The Bea's Nest! So when the stars aligned and they had availability for our girls weekend, we were in! Her home, located just steps from the beach, is STUNNING. Words can't even express how unique and beautiful this home is. Every detail was perfection! The outdoor space is unlike any I've ever seen, and everything was styled so beautifully.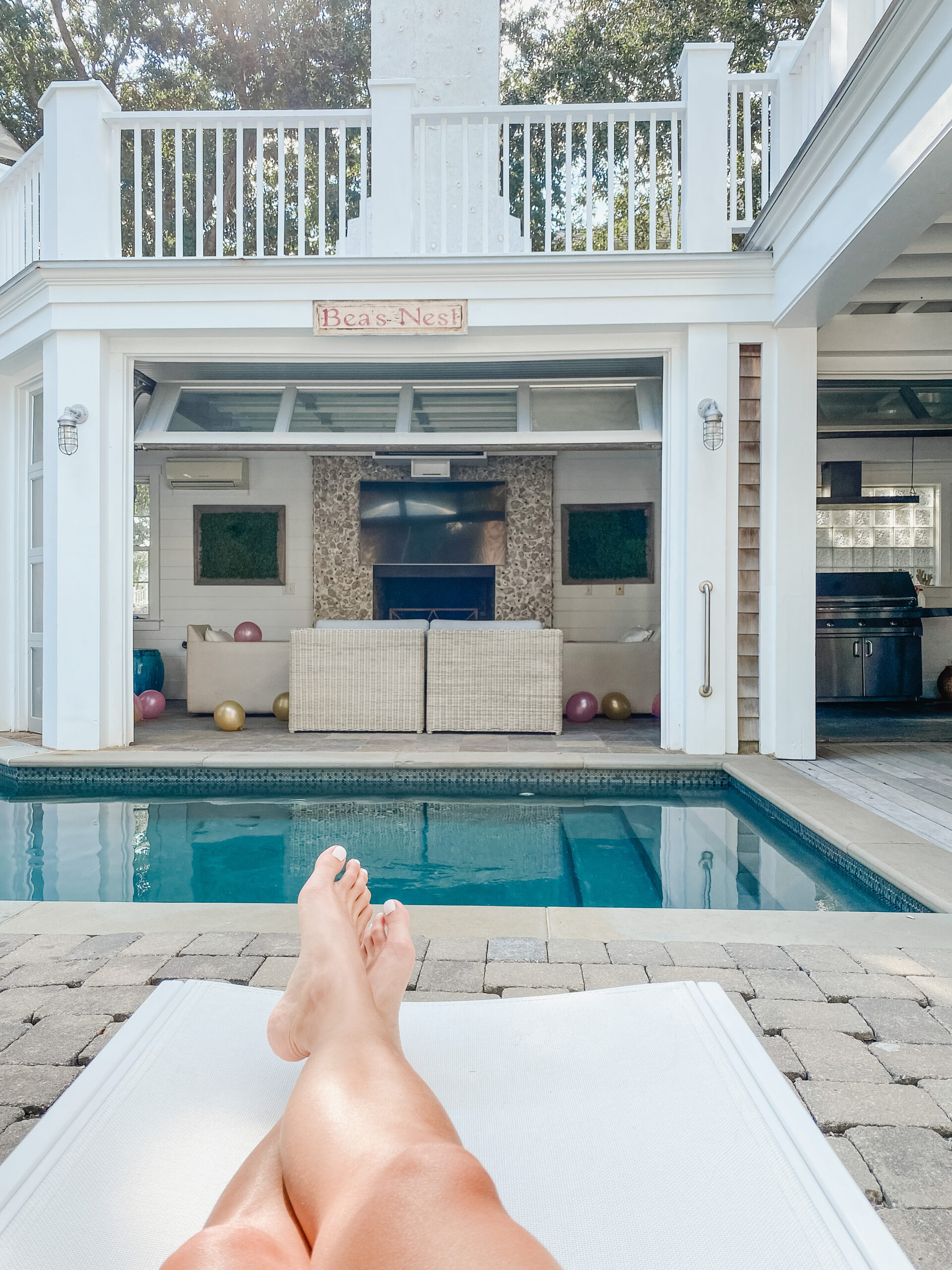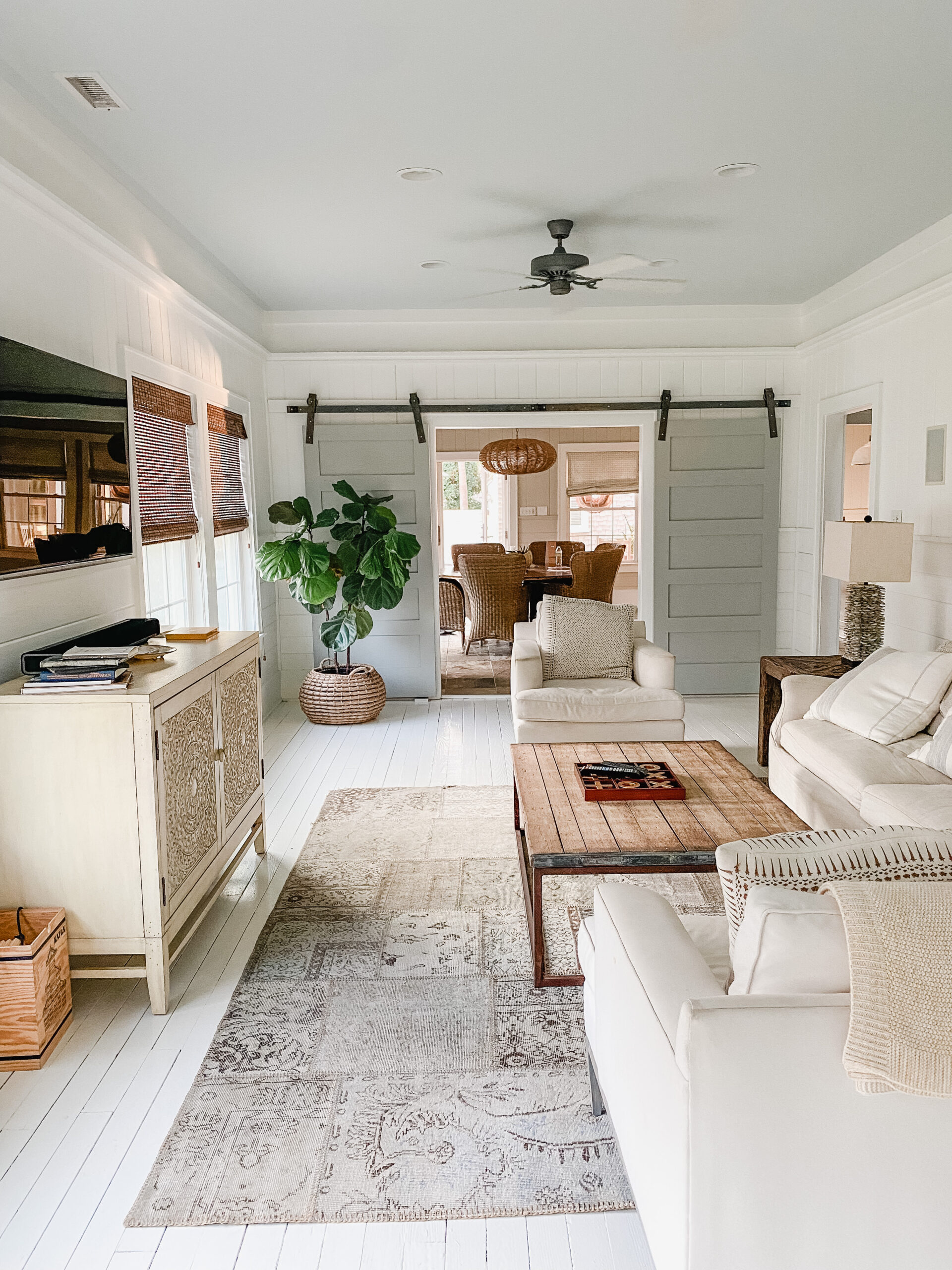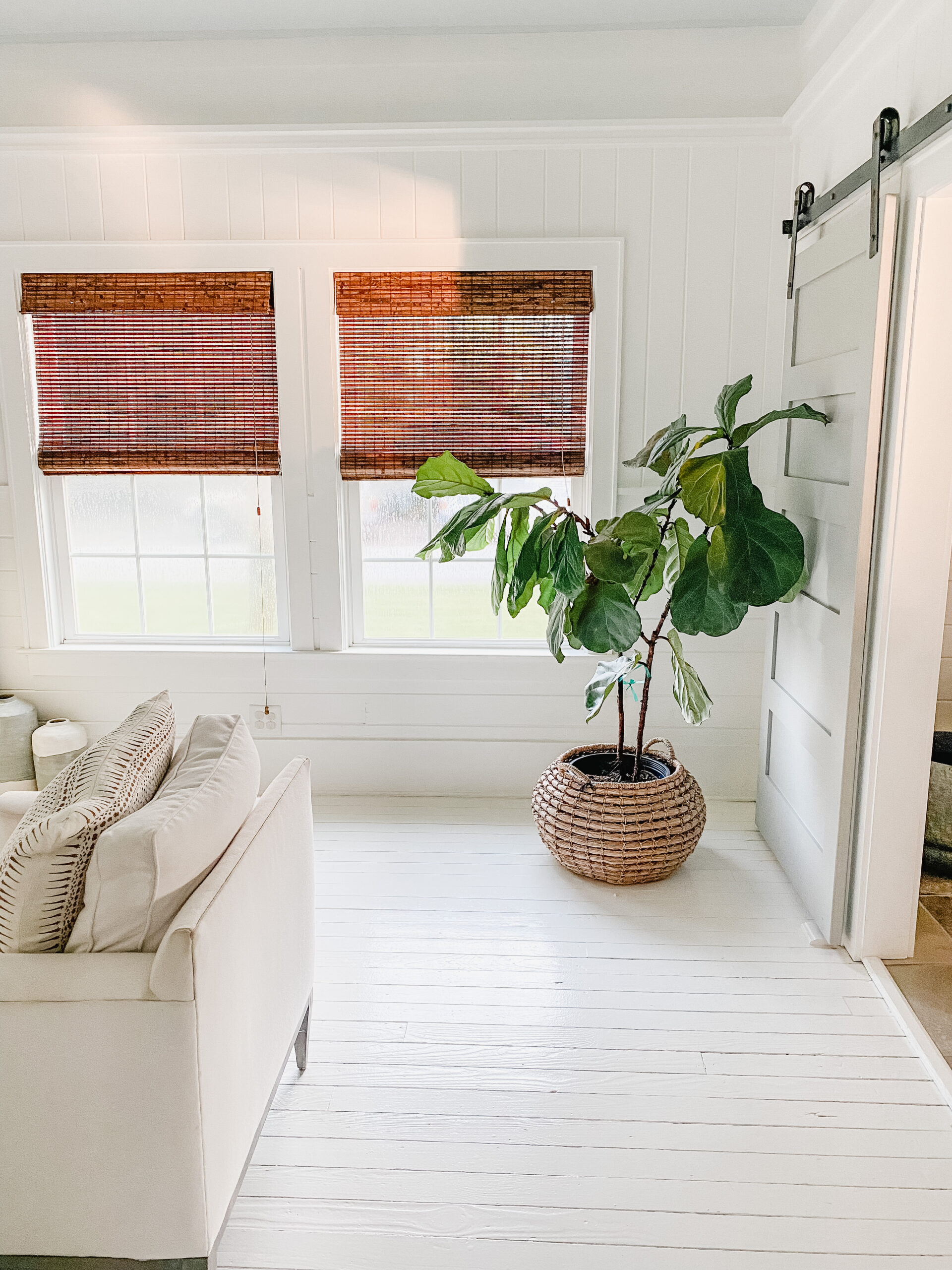 Isn't it stunning?! Photos don't do The Bea's Nest justice!! She had bikes and a golf cart available for use, and we loved the proximity to the beach and restaurants. We fell in love with the area – I would absolutely buy property nearby. The entire IOP vibe is everything we wanted and more, and it was only a short 20 minute drive to downtown Charleston. Highly, highly recommend Bea's Nest if you're staying in the area – you will NOT be disappointed.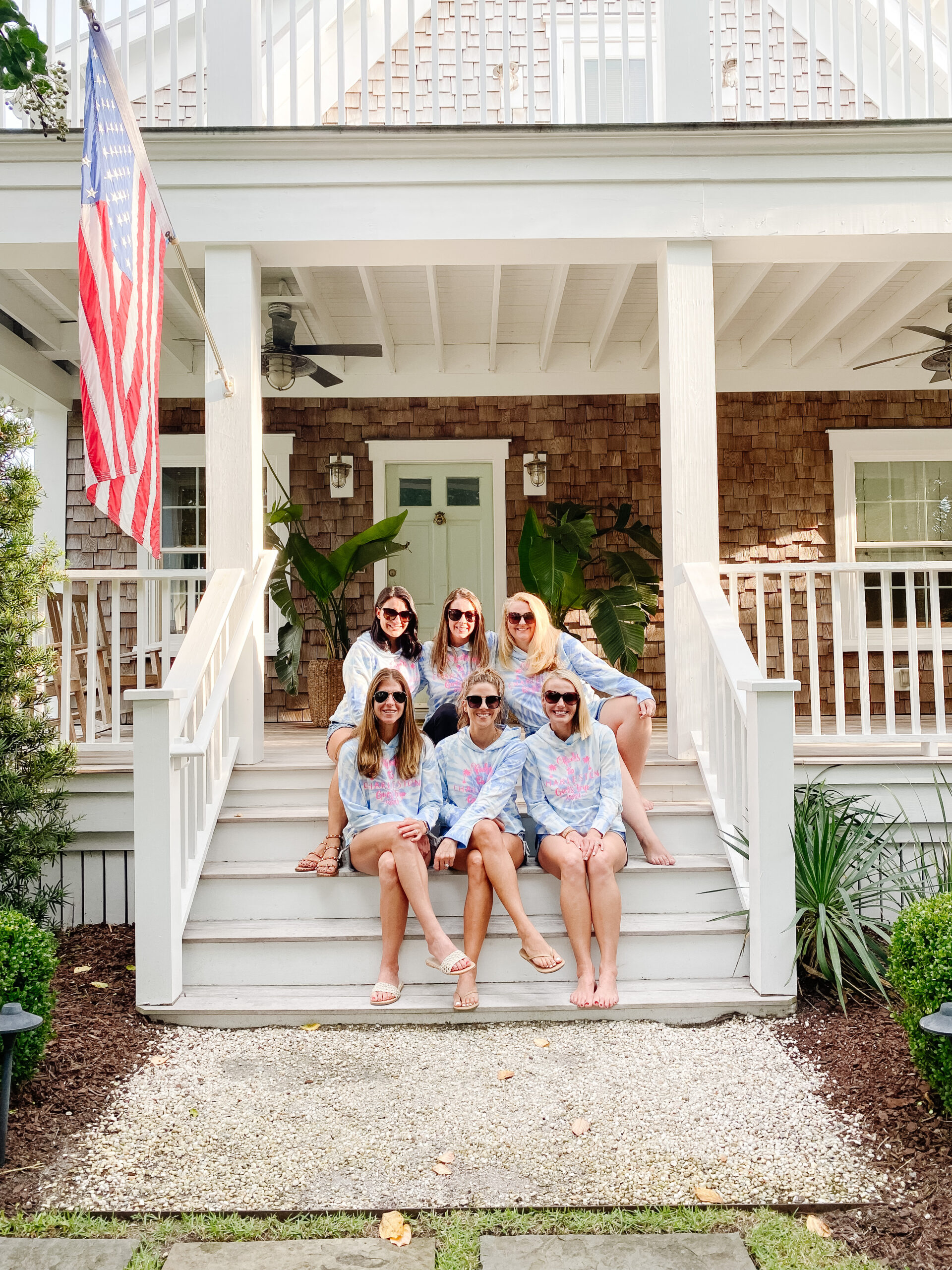 Where We Ate
S.N.O.B: This was our first stop of our trip! We grabbed brunch here once we entered town and it did not disappoint! They were very accommodating to my dietary needs, which is always a bonus for me. I had the 192 for a drink (so delicious, absolutely recommend) as well as a delicious salad. We all enjoyed our time here!
The Blue Root: MaryJo, owner of The Bea's Nest, sent us a beautiful brunch from The Blue Root, known for their zucchini bread! They were SO KIND to bring me back gluten and dairy free breads!!! They were insanely delicious and I finished them by myself. Hiiiiighly recommend if you're in town and love zucchini bread (it's my fave!!!)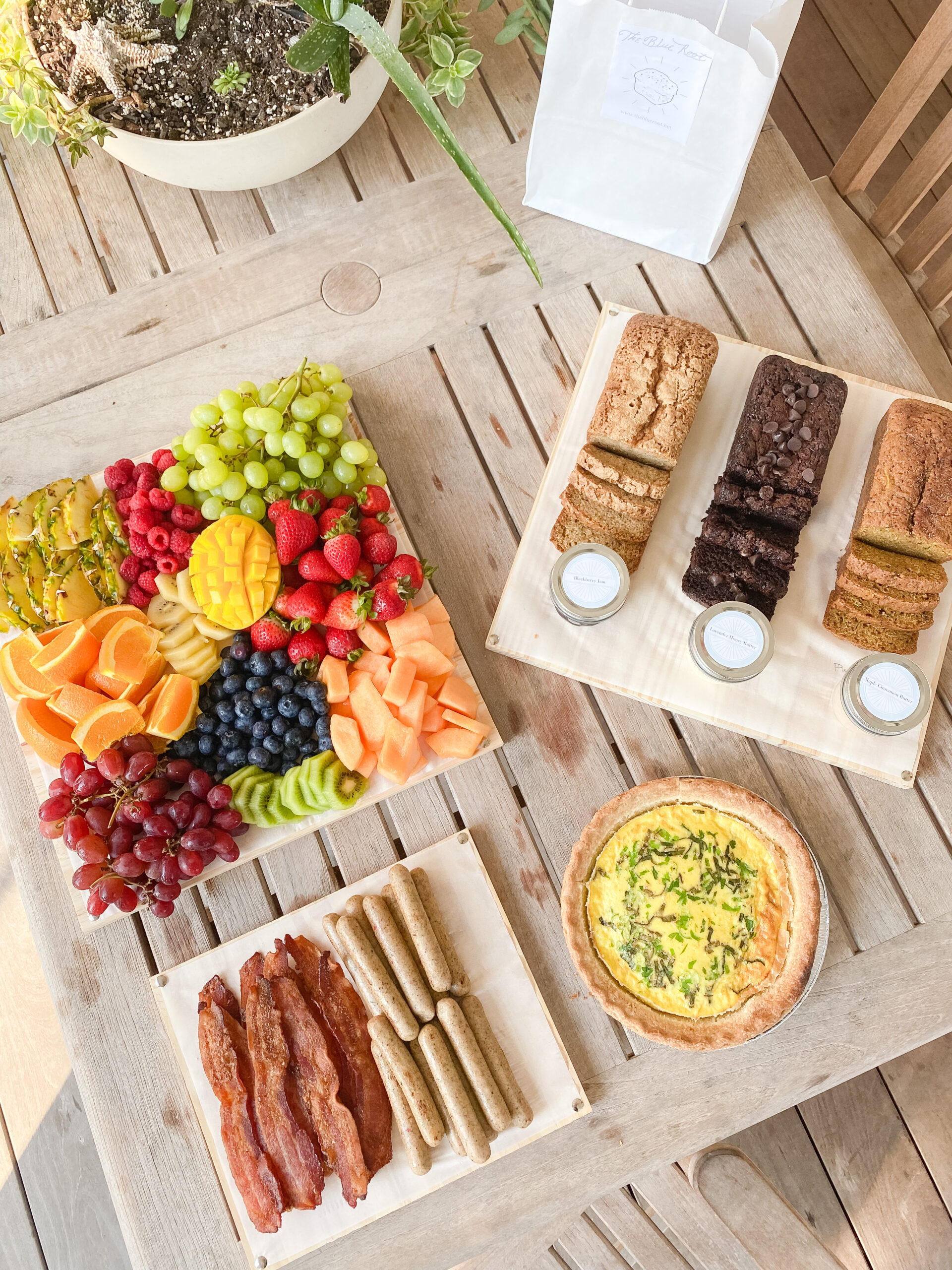 5Church: This restaurant is in an old church, and it was such a cool atmosphere! We grabbed lunch here one day and had amazing drinks and food!
Bin 152: Highly recommend stopping here for some wine while you're shopping on King Street!
Carmella's Cafe and Bistro Bar: One of my sweet followers owns this restaurant, so we had to stop in! They had DELICIOUS treats, and some that were gluten and dairy free, too! It was an awesome little spot with an almost open-air vibe with the doors wide open. Definitely a great spot to grab some drinks and dessert!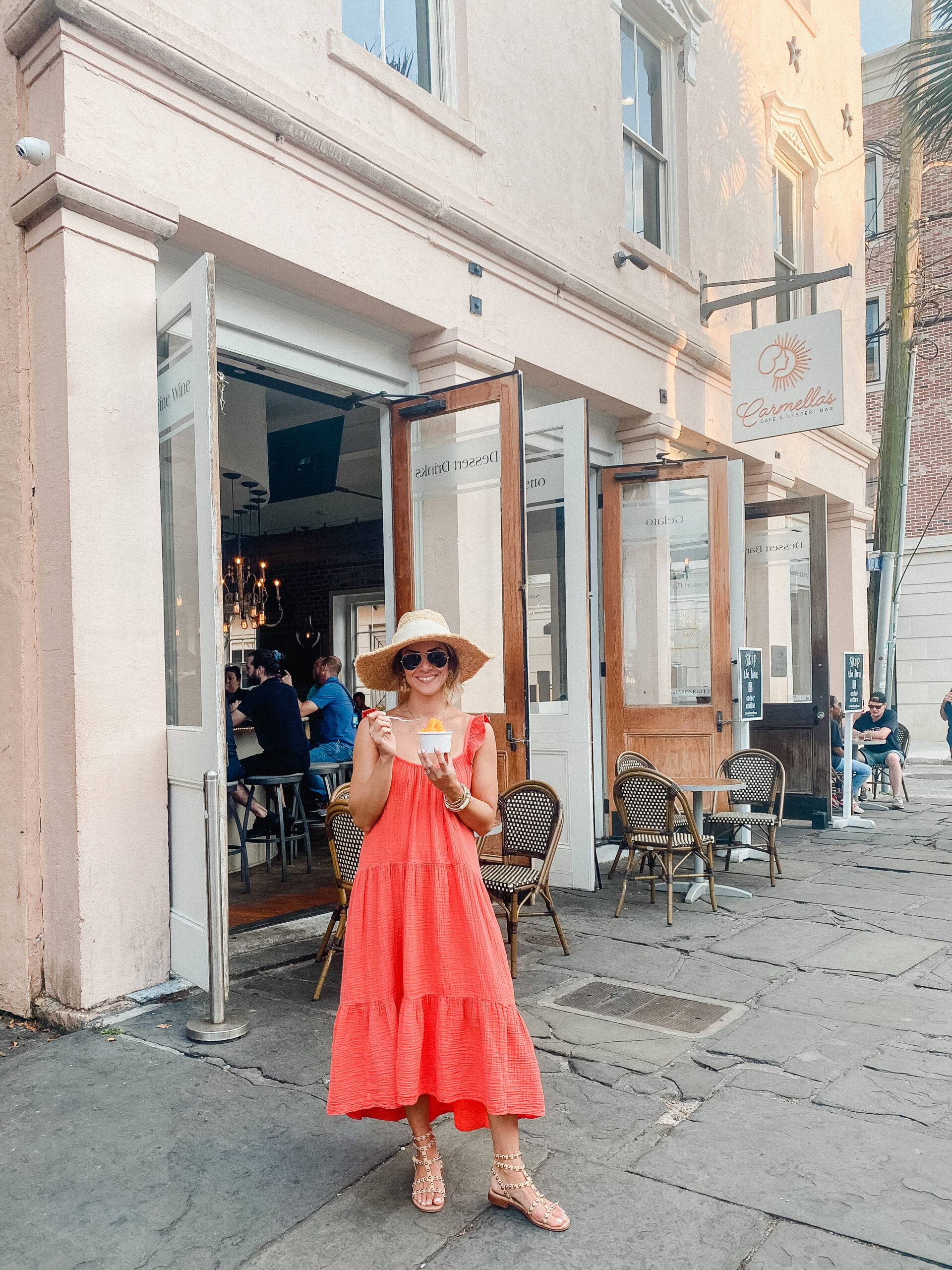 Acme Lowcountry Kitchen: This meal was INCREDIBLE…so good we ate here twice. Highly recommend the short ribs! My friends also loved the truffle mac n cheese! We did dinner one night and then brunch another day, and it was probably our favorite meal of the trip. They were accommodating to my gluten/dairy restrictions, as well!
Papi's Taqueria: Owned by Zac Brown Band, this place was GREAT for some tacos! We sat outside on the top deck area and chowed down on delicious tacos and nachos. I love anything Zac Brown Band, so it was just fun to be here!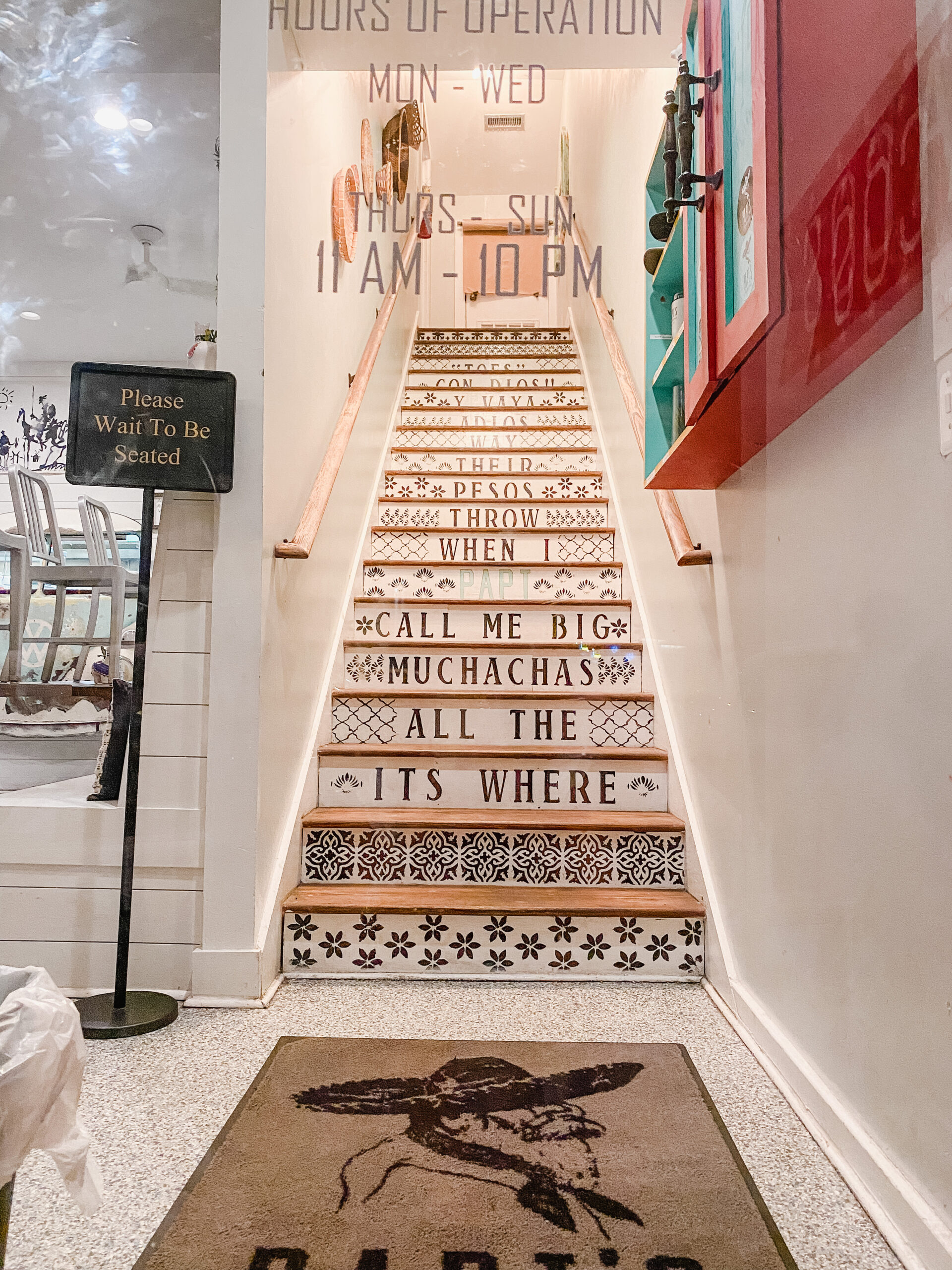 The Obstinate Daughter: This place was highly recommended for brunch and it did NOT disappoint – I'm still thinking about the potatoes! We sat outside, but the inside was absolutely gorgeous. A MUST eat if you're near Sullivan's Island!
The Co-Op: This place was so much fun and had amazing frosé! But you NEED to stop in just for the atmosphere and merch!!!! We left with sweatshirts, hats, Free Britney t-shirts, and more because we just couldn't get enough. One of my favorite memories from the trip!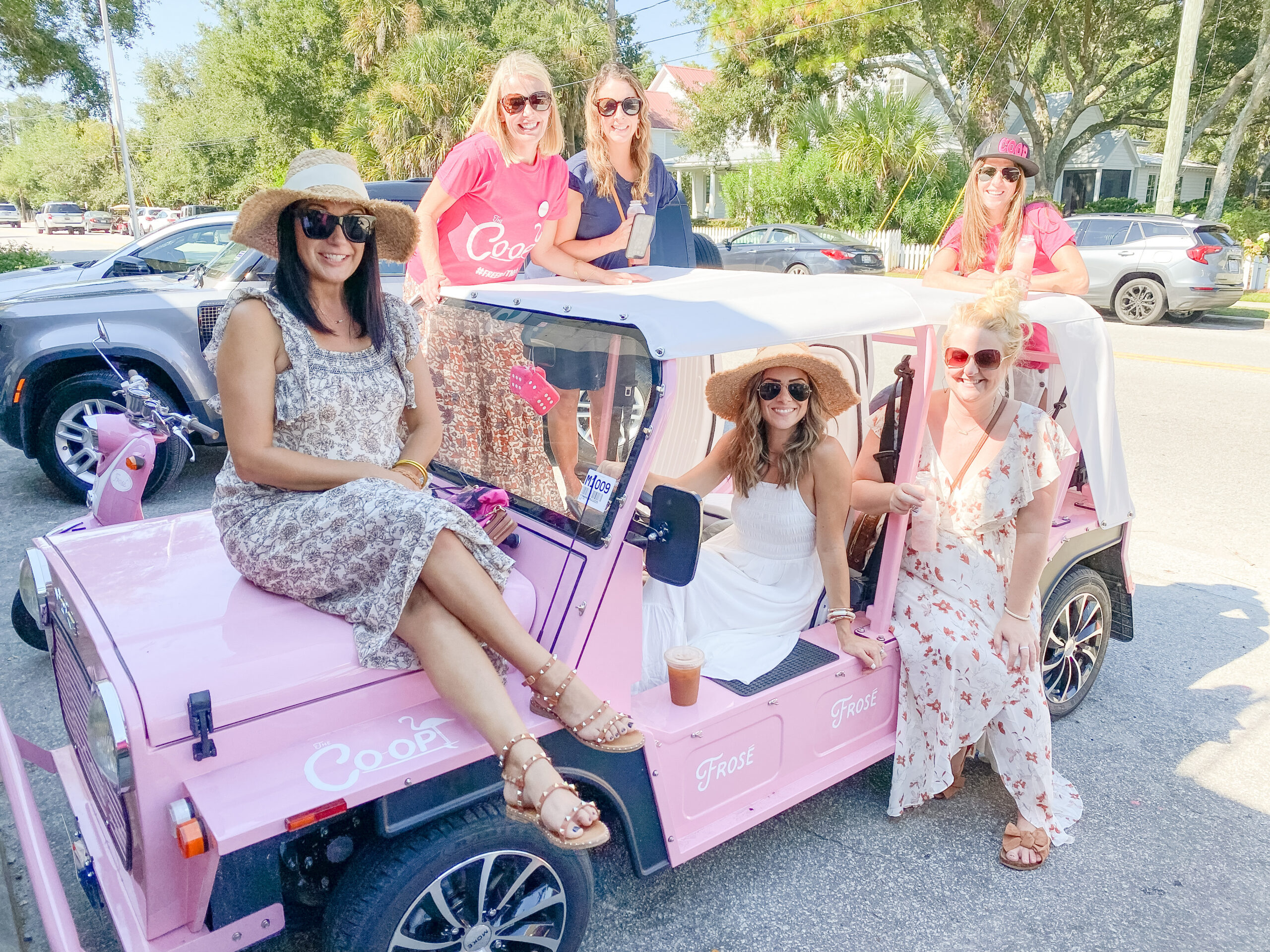 Citrus Club: We went here for some drinks on the rooftop at the Dewberry- the view was gorgeous! Highly recommend going for the sunset! Definitely a more upscale vibe compared to some of the other places we went to.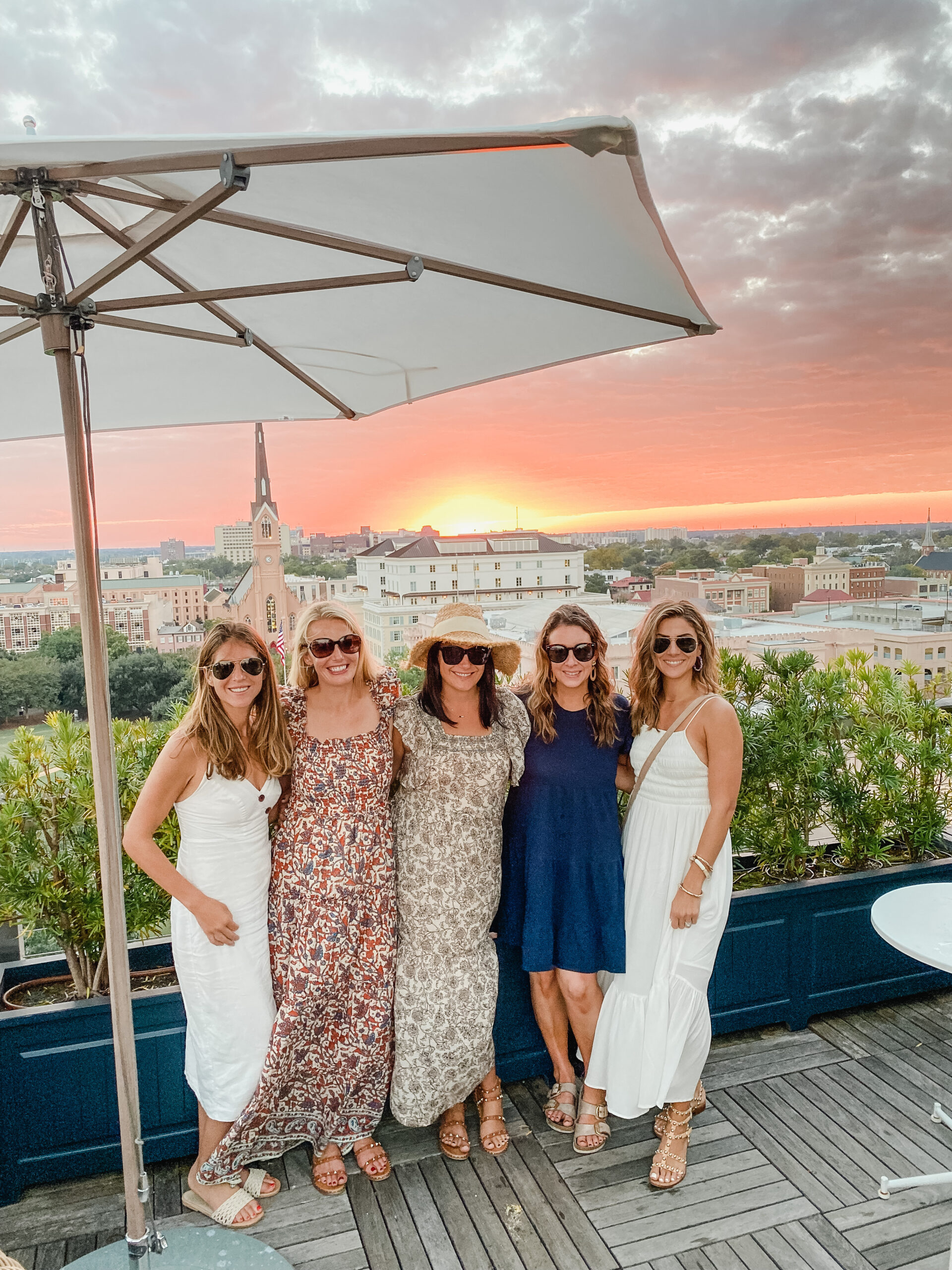 The Longboard: We stopped here for a late night bite since I loved it in St. John! The menu is VERY different at their Sullivan's Island location (mostly seafood, which I don't eat…I know, I know). My friends enjoyed it!
Saltwater Cowboys: The outdoor space here was SO cool – cornhole, an outdoor bar, and just an overall chill atmosphere. The food was yummy, and we left with merch too! Definitely a fun, chill spot to have some drinks and good old American food at!
What We Did
We had all intentions of hitting up some bars in Charleston and having a night out on the town (because how often do moms get to do that?!?!), but we absolutely LOVED the vibe of Isle of Palms and Sullivan's Island. We spent our nights at The Windjammer watching a Zac Brown Band cover band and then hitting up a variety of spots nearby. We loved that we could simply take the golf cart or walk back to the house we were staying at, too. Sullivan's Island was so much fun with some great restaurants and shops!
We spent some time at the beach watching the sunrise with coffee and looking at starfish as the tide went out. The beach was so massive and beautiful! It was so expansive that you don't have to worry about being on top of anyone. We walked all the way down and back admiring the gorgeous homes and views.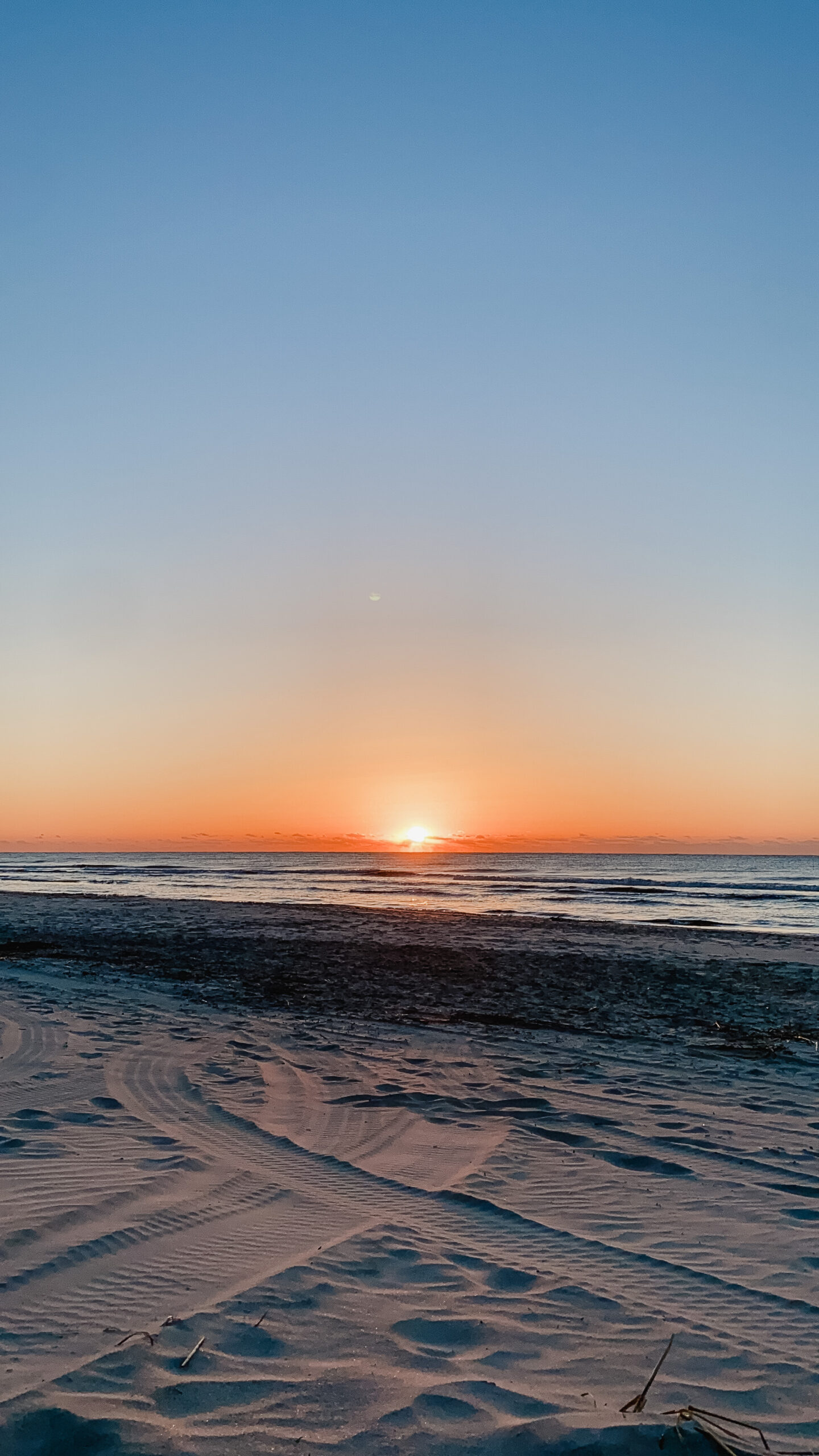 We also spent time shopping on King Street! There are SO many stores, you could easily spend 2 days just walking up and down. We popped in and out of small boutiques and stores, and brought home quite a bit of stuff (you should've seen us at the airport, ha!). Most of us decided to treat ourselves with some cowgirl boots from Tecovas (highly recommend!) which was a fun way to commemorate our trip!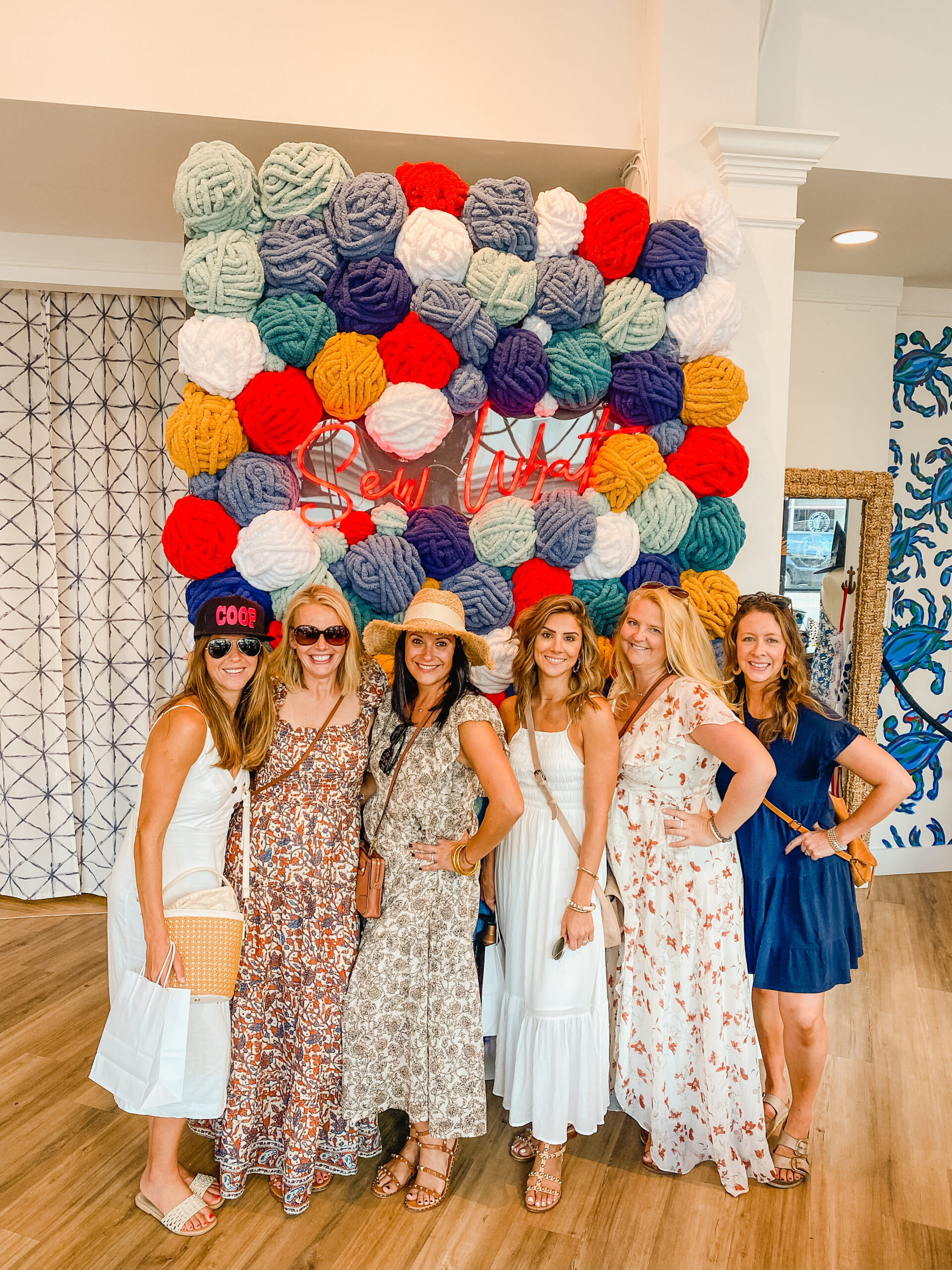 (I don't watch Bravo but 3 of our friends are huge Bravo fans, so stopping here was a must. Admittedly, I have no idea who he was hahaha)
Charleston City Market was also a great place to walk through! It's an open air market filled with handmade items from local artisans, as well as some food stands, too! We stopped at Callie's Hot Little Biscuit for a quick bite (I didn't partake because GF/DF, but my friends said they were amazing!). I did find a little stand that had gluten and dairy free muffins and cupcakes that was delicious! There's something for everyone, so I'd recommend checking it out.
Also, we couldn't visit without stopping by Rainbow Row! 😉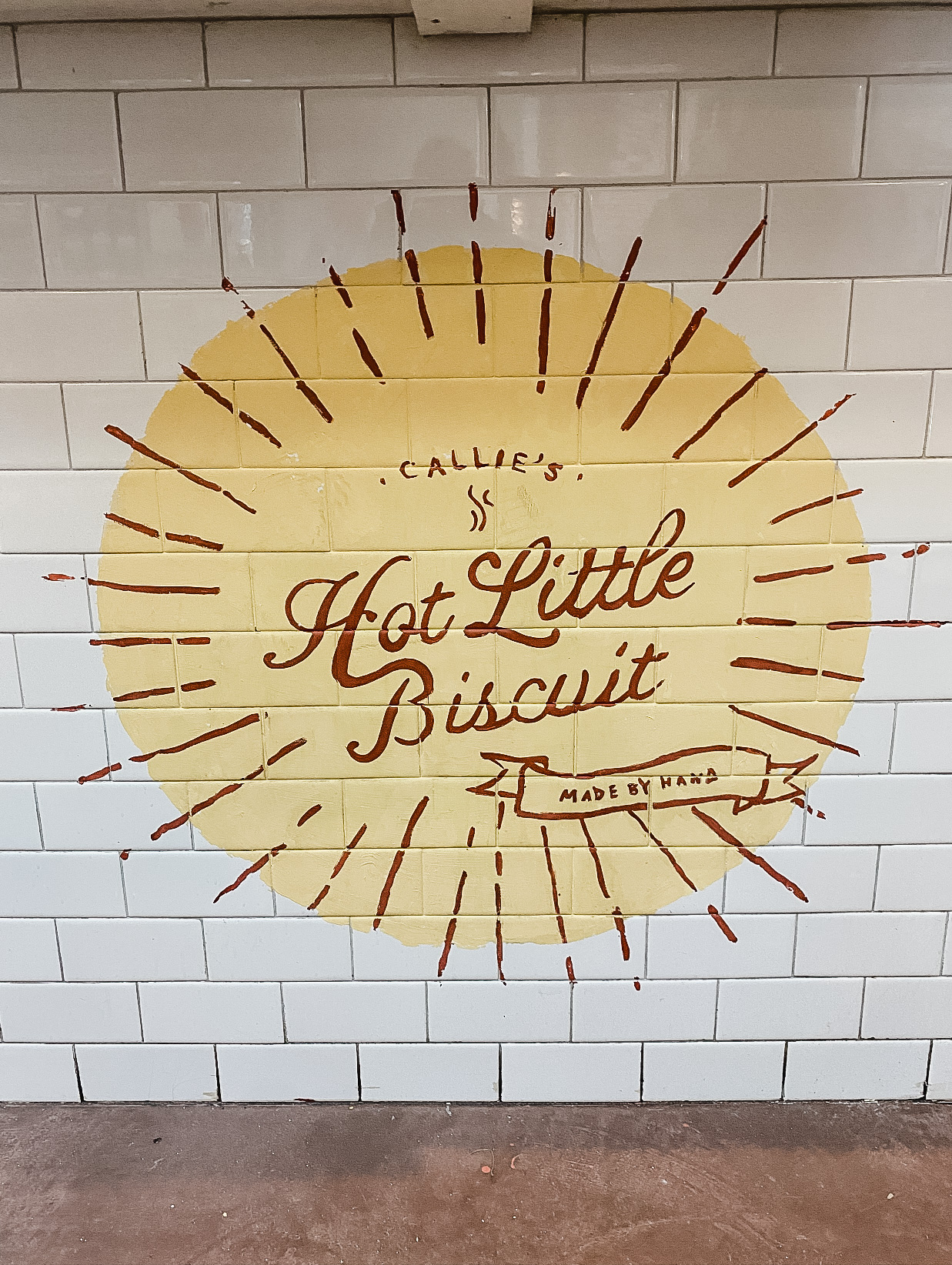 We loved that there's a little bit of everything in Charleston. You have city life, beach life, and everything in between. Truly a unique place to experience historical sites, delicious southern food, and some beautiful scenery. We were only here for 4 days, but none of us wanted to leave! It was one of the best trips we've been on, probably because we experienced it together as friends 🙂 We are already talking about a return trip!!!
I hope this recap helps if you're considering a trip to Charleston, South Carolina!