Coming back from the islands has me ready for spring! I wish the weather here in New England warmed up sooner, but we're stuck in the cold for a few more months! If you're gearing up for spring where you live, or you're prepping for a warm weather vacation, I've got several beautiful spring dresses in this post!
This dress by Lost + Wander was totally outside of my comfort zone, but I LOVE it. Perfect for the islands! The shoulder ties have an adorable fringe details, and it's just so fun. I have it paired with my raffia sandals, but it can easily be worn with flat sandals too! Cute for a night out.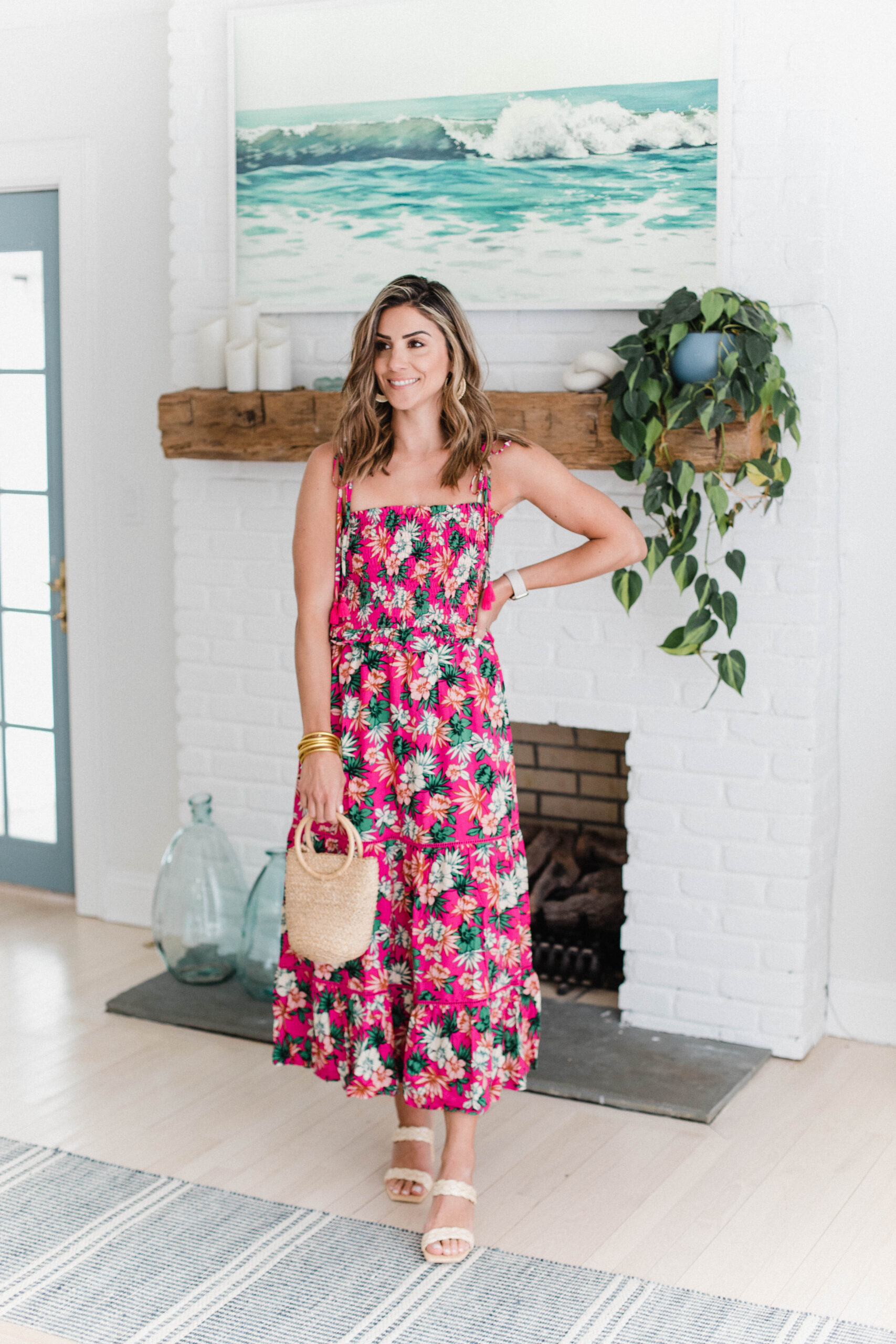 Keep on the bright patterns, I also fell in love with this stunning watercolor dress from Free People. I think it would be absolutely beautiful for a spring wedding – it's lightweight and flowy, and makes such a statement. I kept my jewelry minimal to let the dress do all the talking!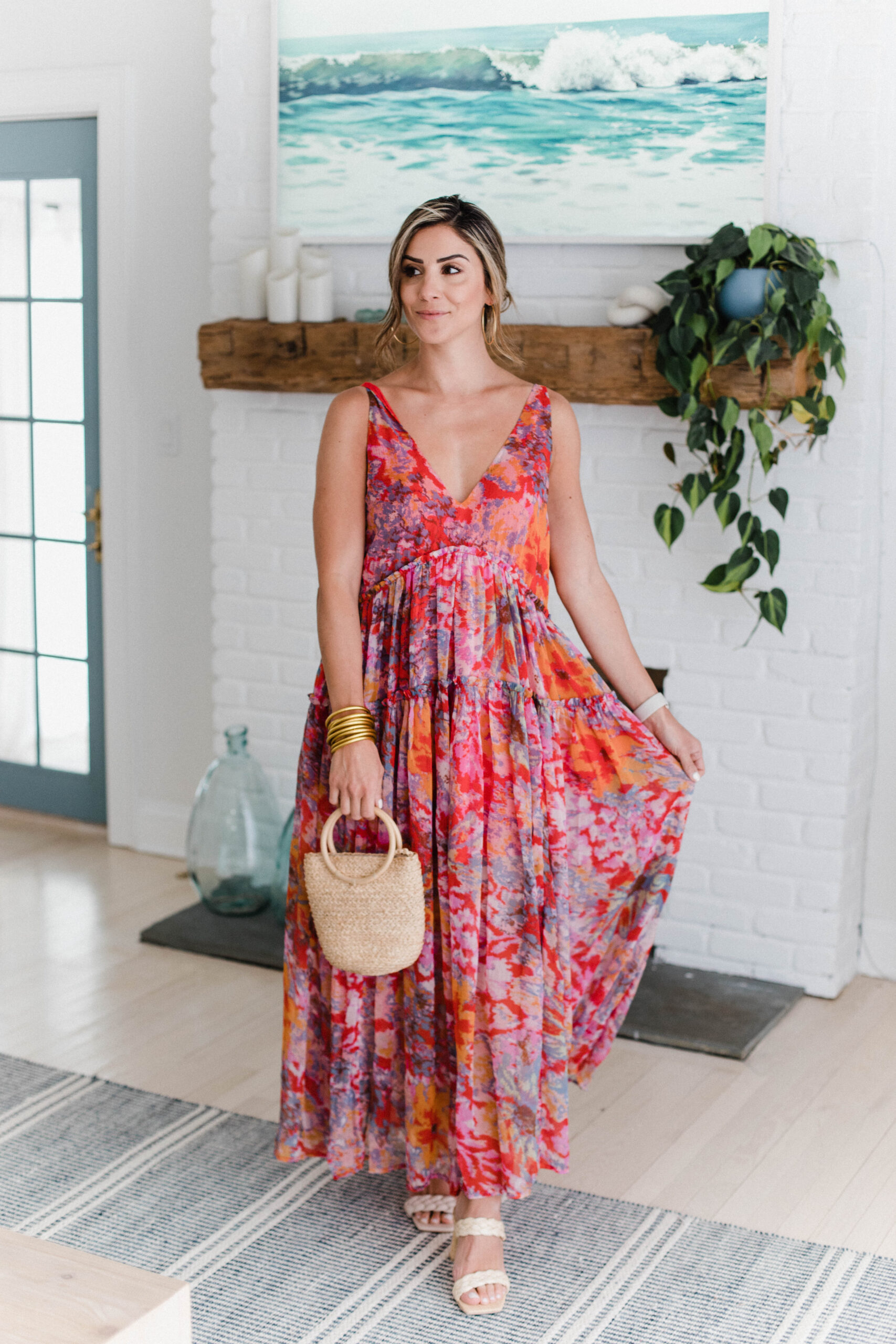 This dress is my favorite Amazon find! I bought it in two colors because it was that good! The straps are adjustable by button, and it's a medium weight fabric. I wore it with scrappy sandals on vacation!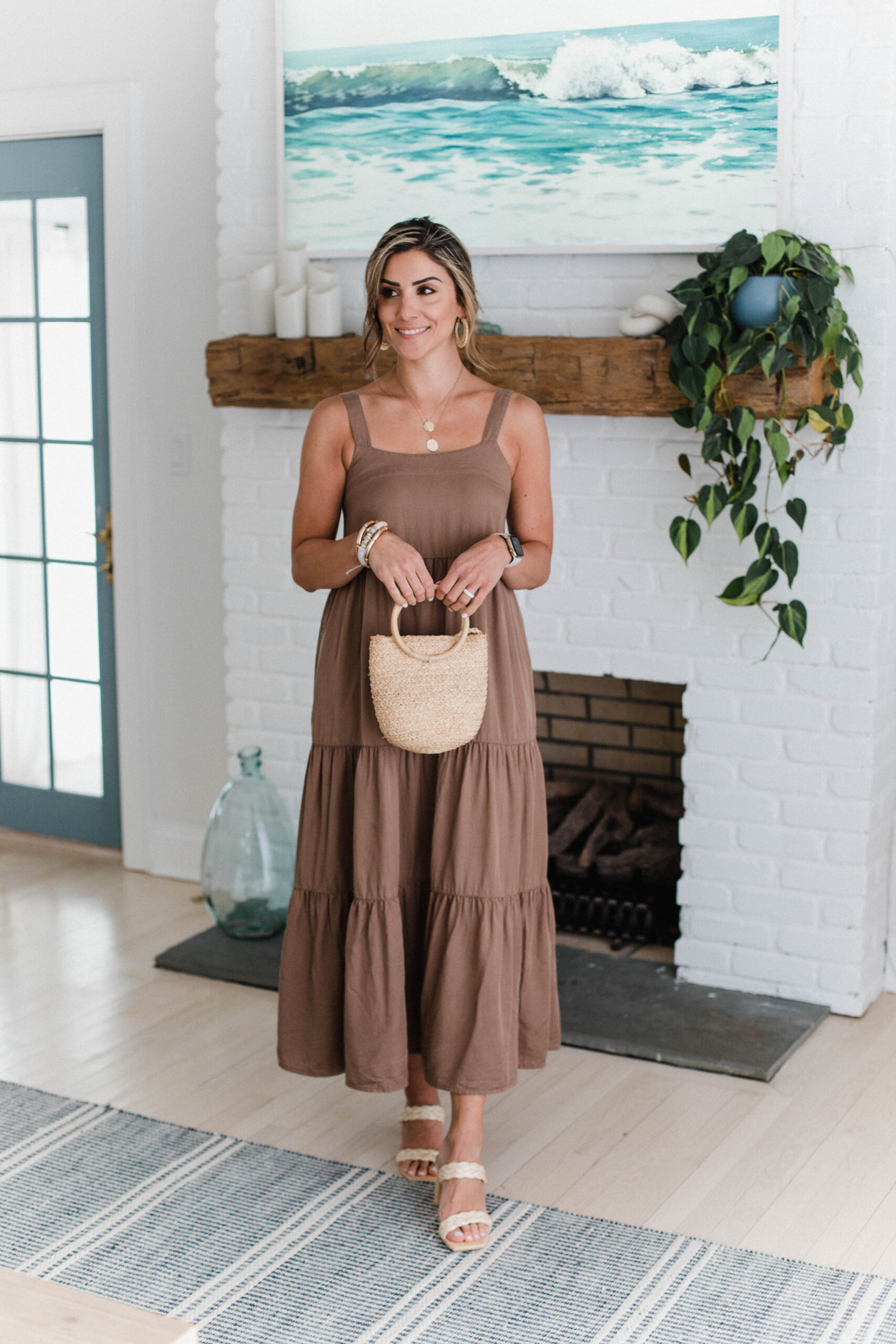 This dress from Z Supply is super lightweight and comfortable! The straps are adjustable, as well. I brought this on vacation and wore it with strappy sandals. It washes really well, too!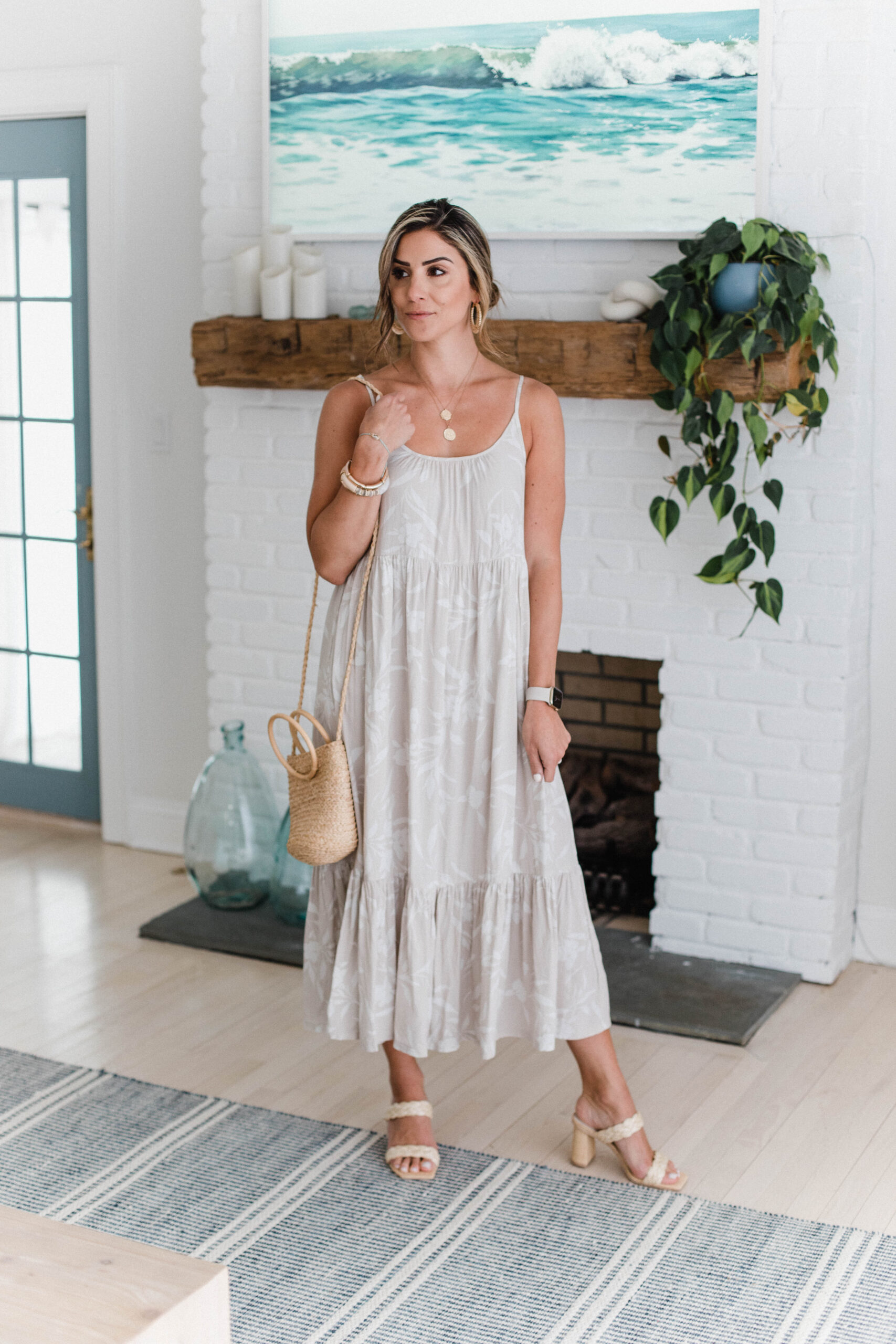 This is the same dress but in a fun pink! I paired it with some turquoise earrings and colorful bracelets from Luella & Stone. Again, super comfortable and can easily be worn casually or dressed up a bit.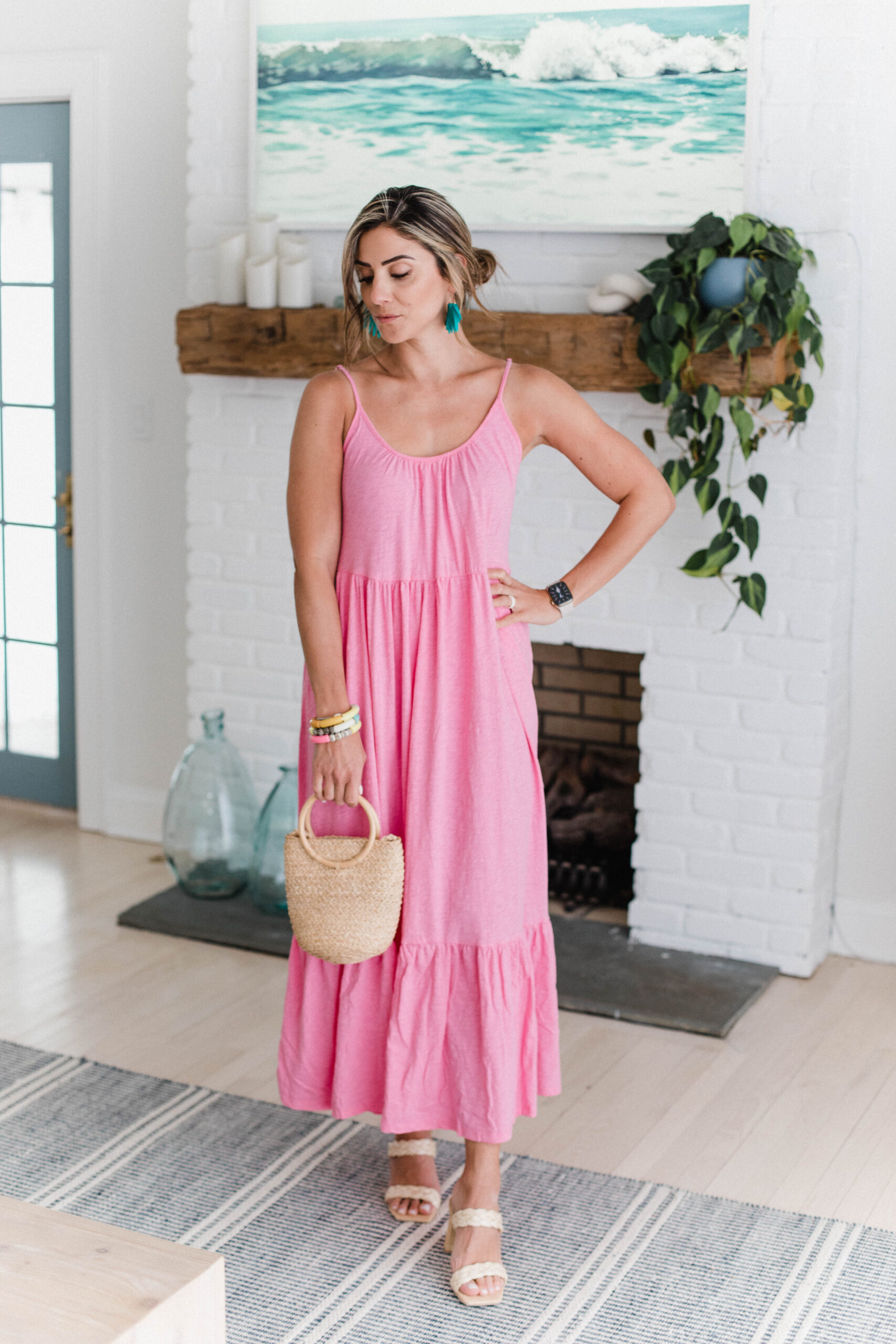 I love the neckline of this dress – super sexy for a night out, which still keeping things covered! This dress is a little heavier than the others, as it's lined underneath. Again, can easily be dressed up or worn casually.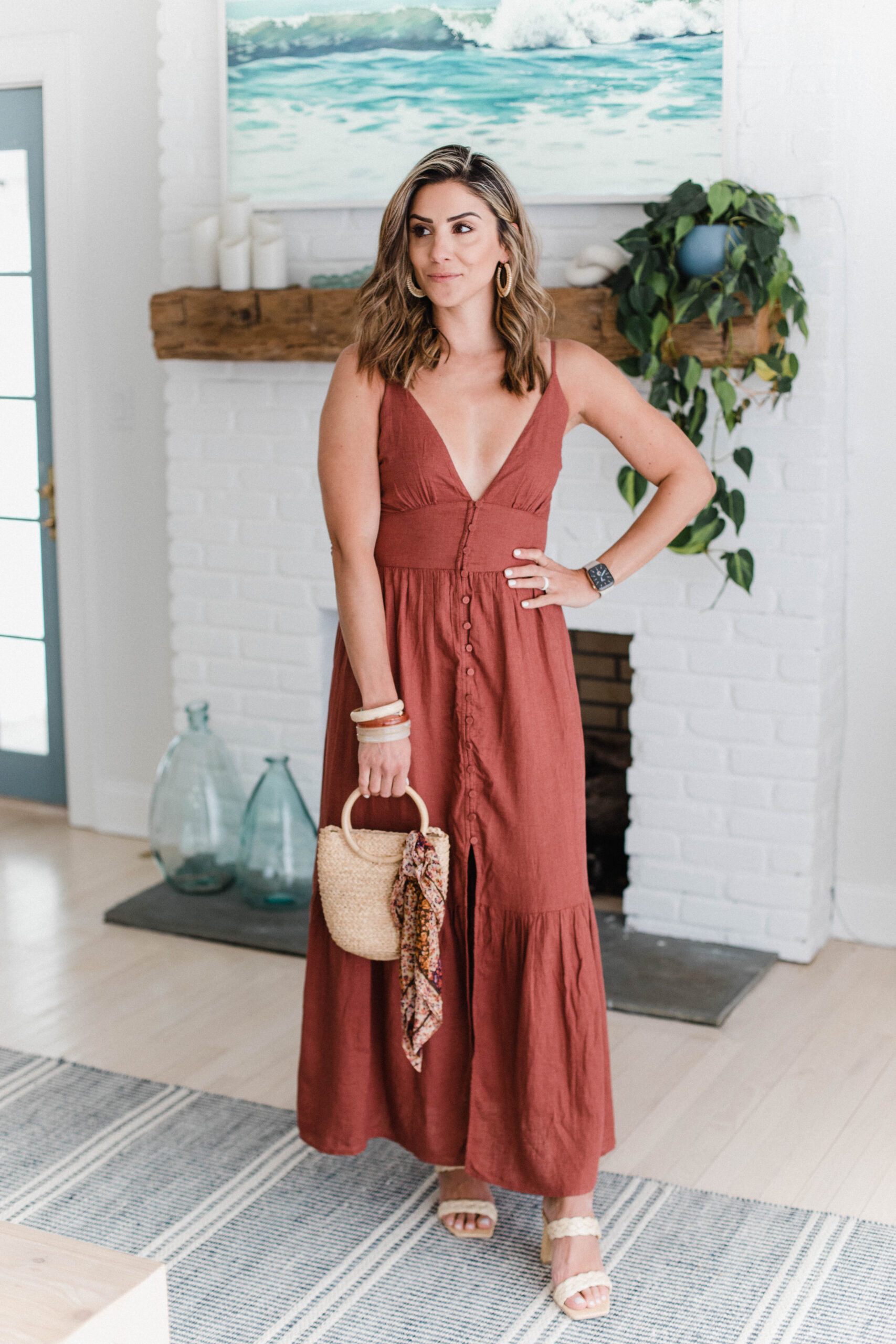 This is an adorable spring dress for spring time events! Add a denim jacket for a layer, and I feel like you could even make it more casual with some white converse or even some low cut cowgirl boots. These sandals are a great Amazon find!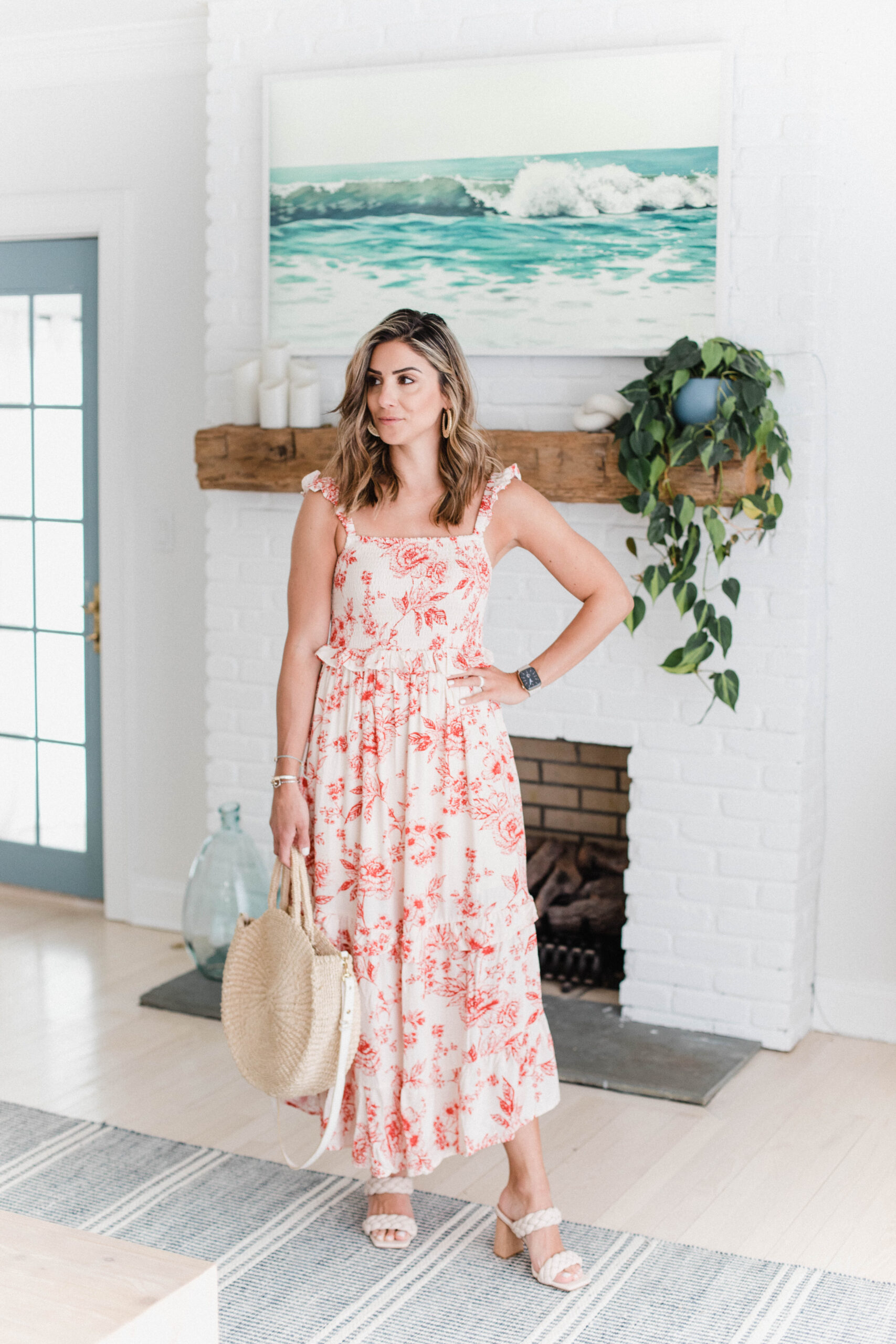 Hope that helps if you've been looking for some options! Shop all the dresses below!