This month was a busy one, so I didn't get to as many books as I had in my list, but there are still some good ones in here! But along with the good, there are also several I wasn't a fan of. Even still, I had to finish them! It's interesting to me how opinions on books can be so vastly different though. There's one book in this list that I thought was so good and my close friend disagreed! So really, take my thoughts with a grain of salt! 😉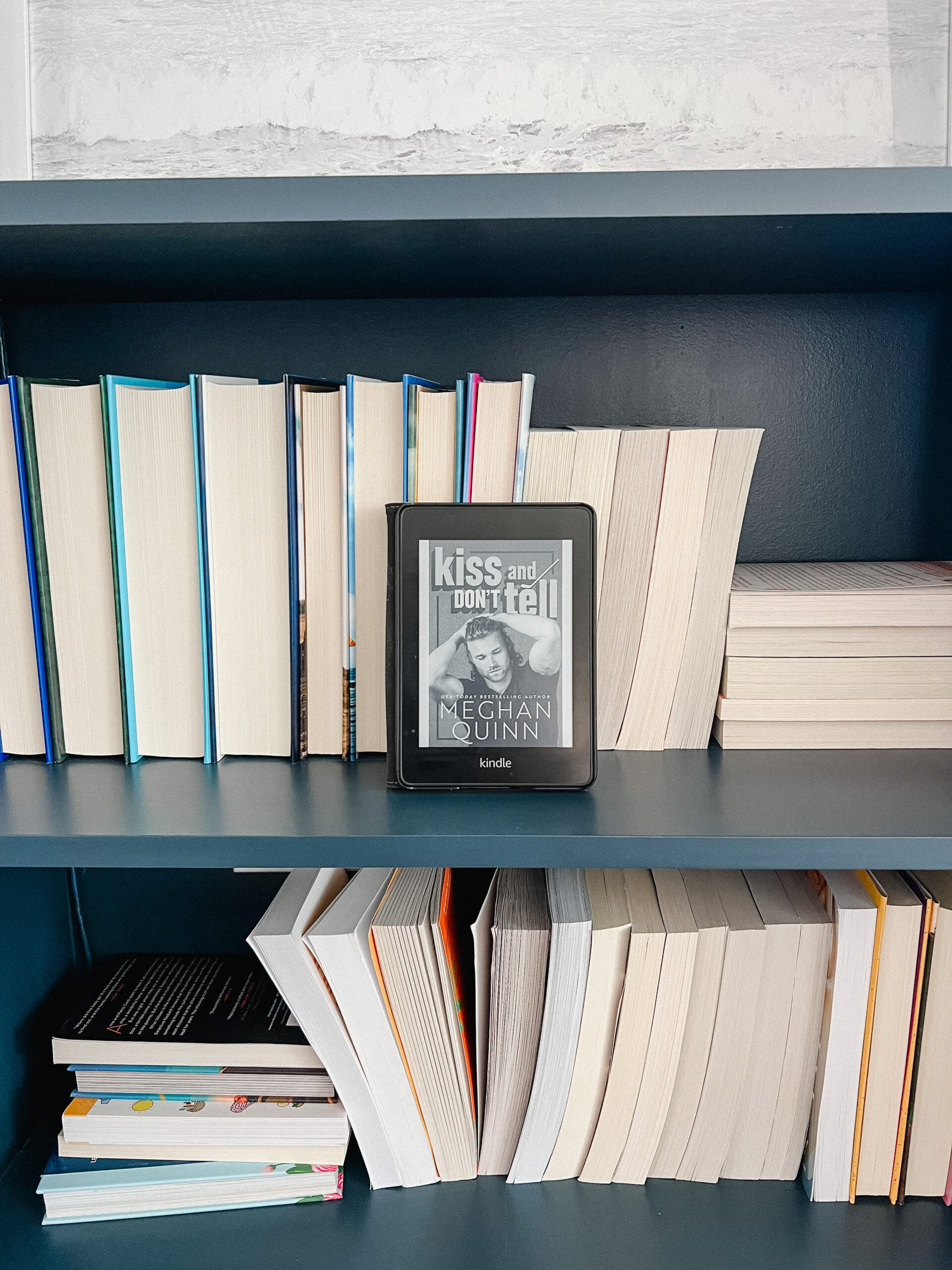 This book started off strange to me….it felt really rushed in a way? However, I realized after it's setting up for what's to come. I ended up REALLY enjoying the female protagonist in this book – she's a straight up badass who takes no shit. Another Lucy Score win for me, and it's on Kindle Unlimited!
I really loved Dr. Stanton, so it was fun reading the epilogue! Much shorter than the original, but a nice way to finish this steamy series. Also on Kindle Unlimited!
I was laughing SO hard during this book that I was crying. MULTIPLE TIMES. I swear my husband thought I was choking at one point! Just know there's a lot of poop humor, but that's my life with 3 small kids and a husband hahaha. A really funny, feel good read if you need one! On Kindle Unlimited!
I loved Elle Kennedy's Off Campus series, but this book fell flat for me. I almost stopped reading at one point, but held out to the end just in case. Not my favorite of hers! However, her Off Campus series is fantastic!
Apparently I love a good hockey romance, ha! This is the first in Meghan's Vancouver Agitators series and I loooooved meeting Pacey and Winnie! Such a great, steamy story in true Meghan Quinn fashion. Her next book in this series is Those Three Little Words that just launched this month! Available on Kindle Unlimited.
I polled you my Instagram community to see if it was worth reading the next book in this series and you all said yes! I just haven't gotten around to it. This one is short and the story felt a little rushed, but I think it's setting up for the next book. It's on my list to get to at some point! Many of you highly recommended this author! Available on Kindle Unlimited.
What are you currently reading? So far I've finished the second in the Vancouver Agitators series, and now I'm reading A Court of Thorns and Roses! Stay tuned for next month's books! 🙂