Anyone else come alive in the spring and summer or is it just me? I'm like a bear…I hibernate all winter and then you can find me outside 90% of the time during the spring and summer. I'm so happy it's finally here! I recently put together some adorable spring date looks, whether it's a night out with your spouse or brunch with friends. I'm sharing the links below for you!
Outfit 1

This look is perfect for a brunch date with friends, a casual date with your spouse, or really anything casual! This skirt is such a fun color with a bold print, so I kept everything on top neutral to make it stand out. I also love these flat sandals!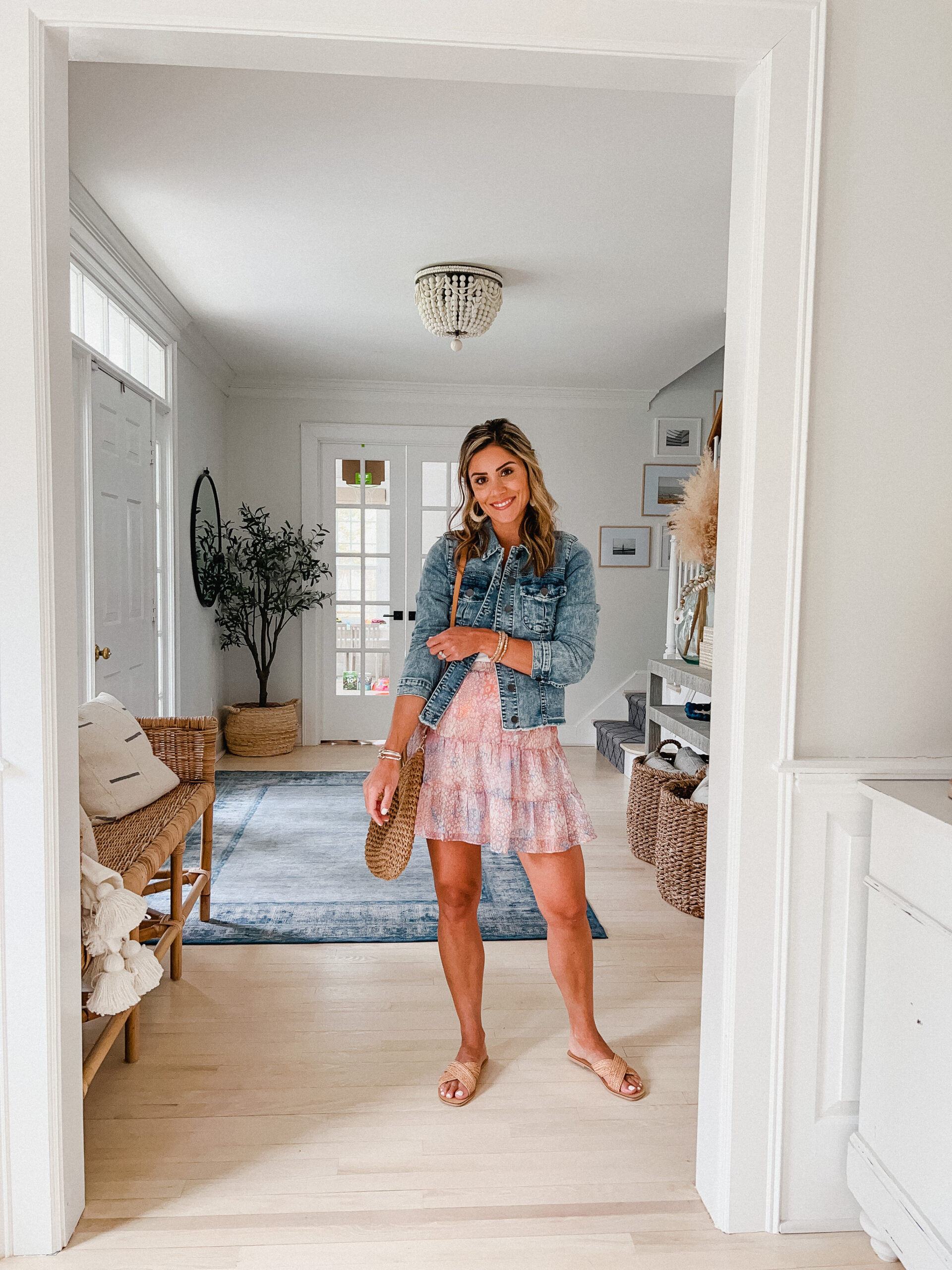 Outfit 2

I love this look for a night out! This black one shoulder top is fantastic. There's something really classic about a black and white outfit, and this straw tote and fun heeled sandals adds some interest. These raffia earrings are statement-makers, too. Great for a night out with friends or significant other!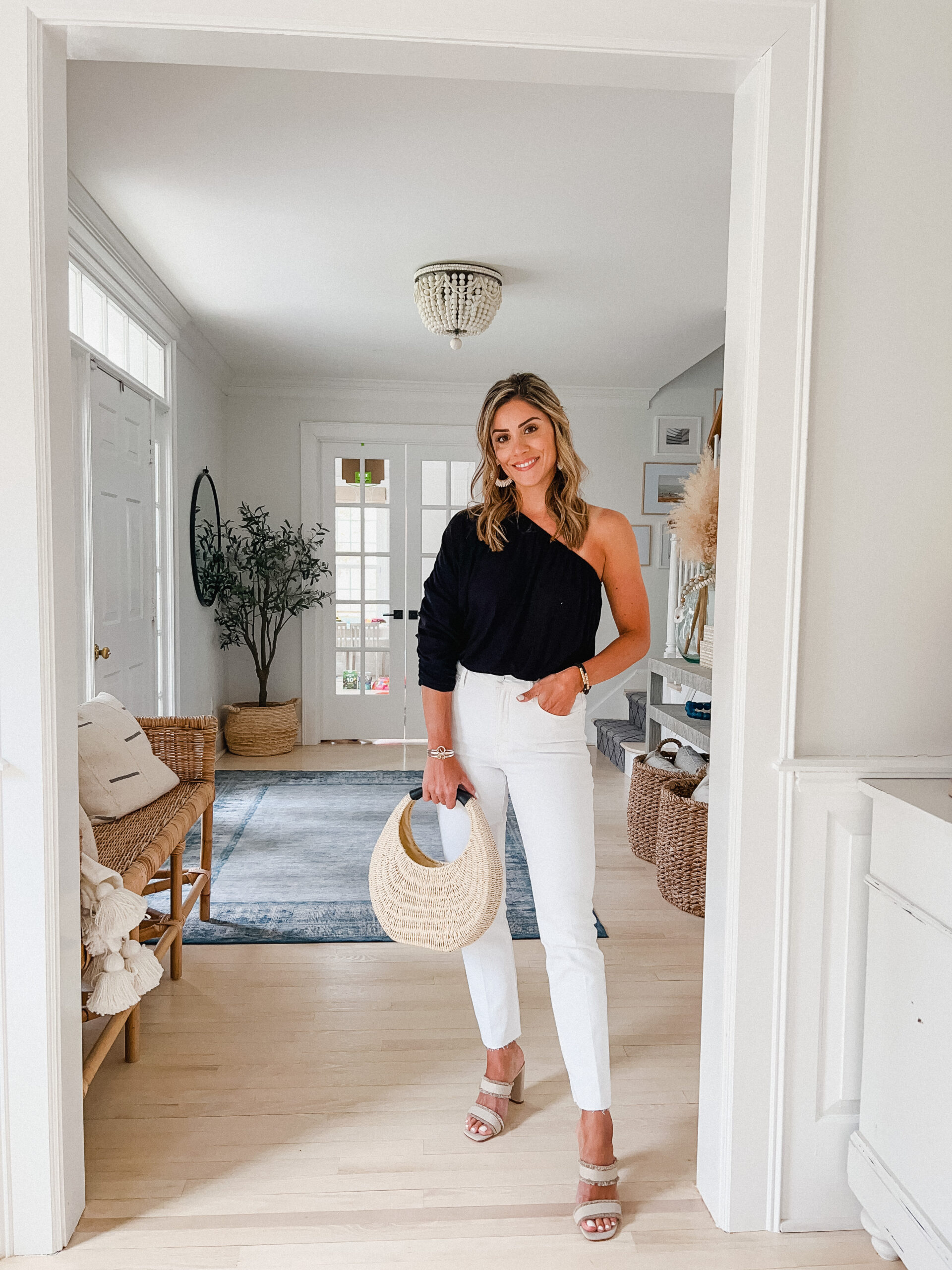 Outfit 3

This is another great evening date night look if you want to be a little dressy! This linen dress from Rails is beautiful with the buttons down the front. I paired it with the same heels from above and a statement bag. It can be easily dressed down, too!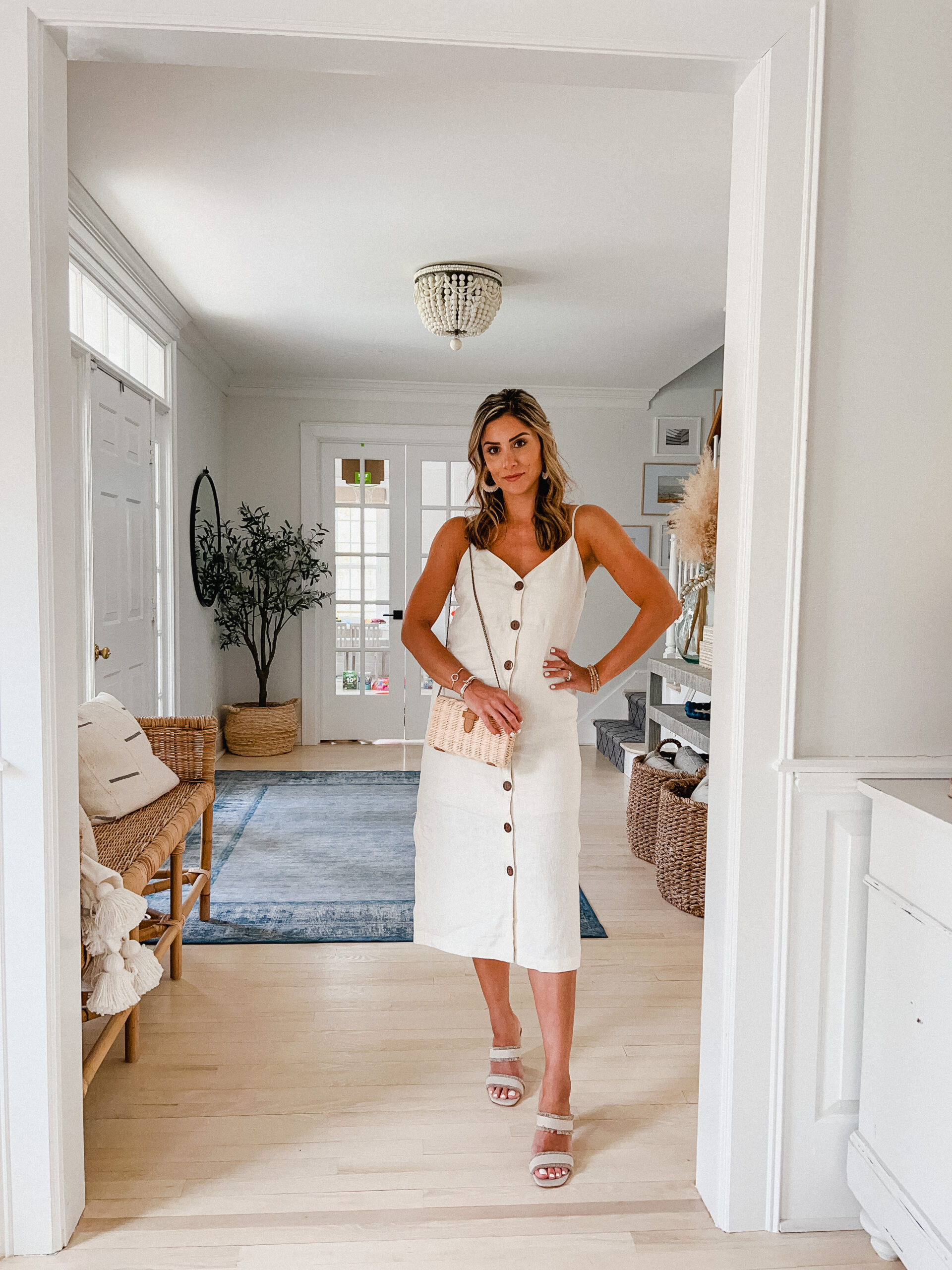 Outfit 4

This look is great for a brunch date, trip to the winery, or really anywhere that's casual! This dress is super soft, and looks great alone or with the addition of a denim jacket. I added a fun straw hat to top off the look (literally).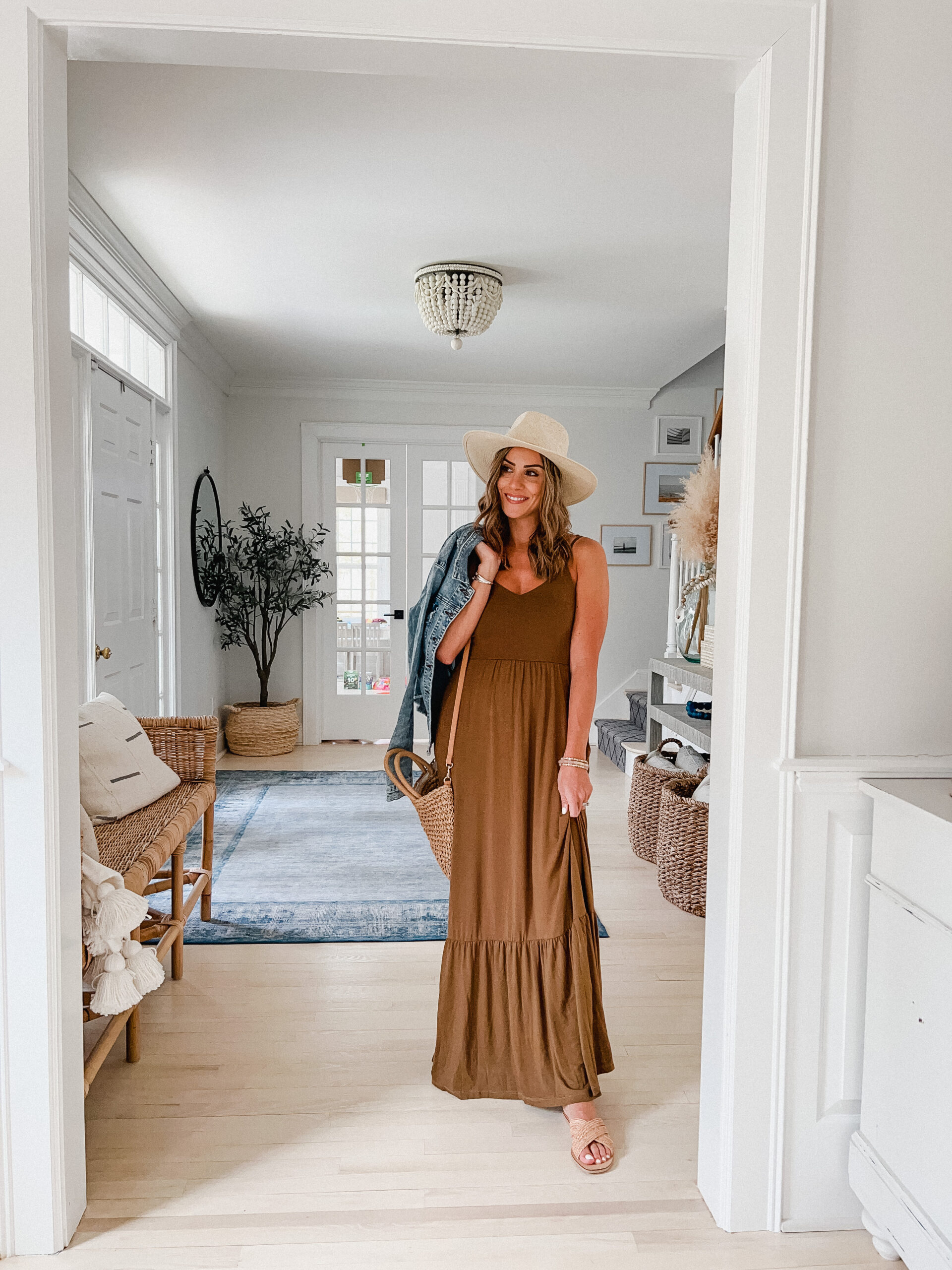 I'll for sure be wearing these looks this spring and summer! I can't wait for the warm weather to STAY!