With one of my friends turning 40, our group decided to plan a fun girls weekend in Nantucket to celebrate. While I've visited Nantucket before, it was during the off season and with family (I was pregnant with Austin at the time) and not even close to being the same experience! This weekend was one of my favorites ever and will forever go down as one of my greatest memories. We were there during the Nantucket Food and Wine Festival, too, which was an extra special treat. Nantucket is a special little island with so many amazing things to do with your family and friends. If you're planning a trip to Nantucket soon, I highly recommend everything we did below!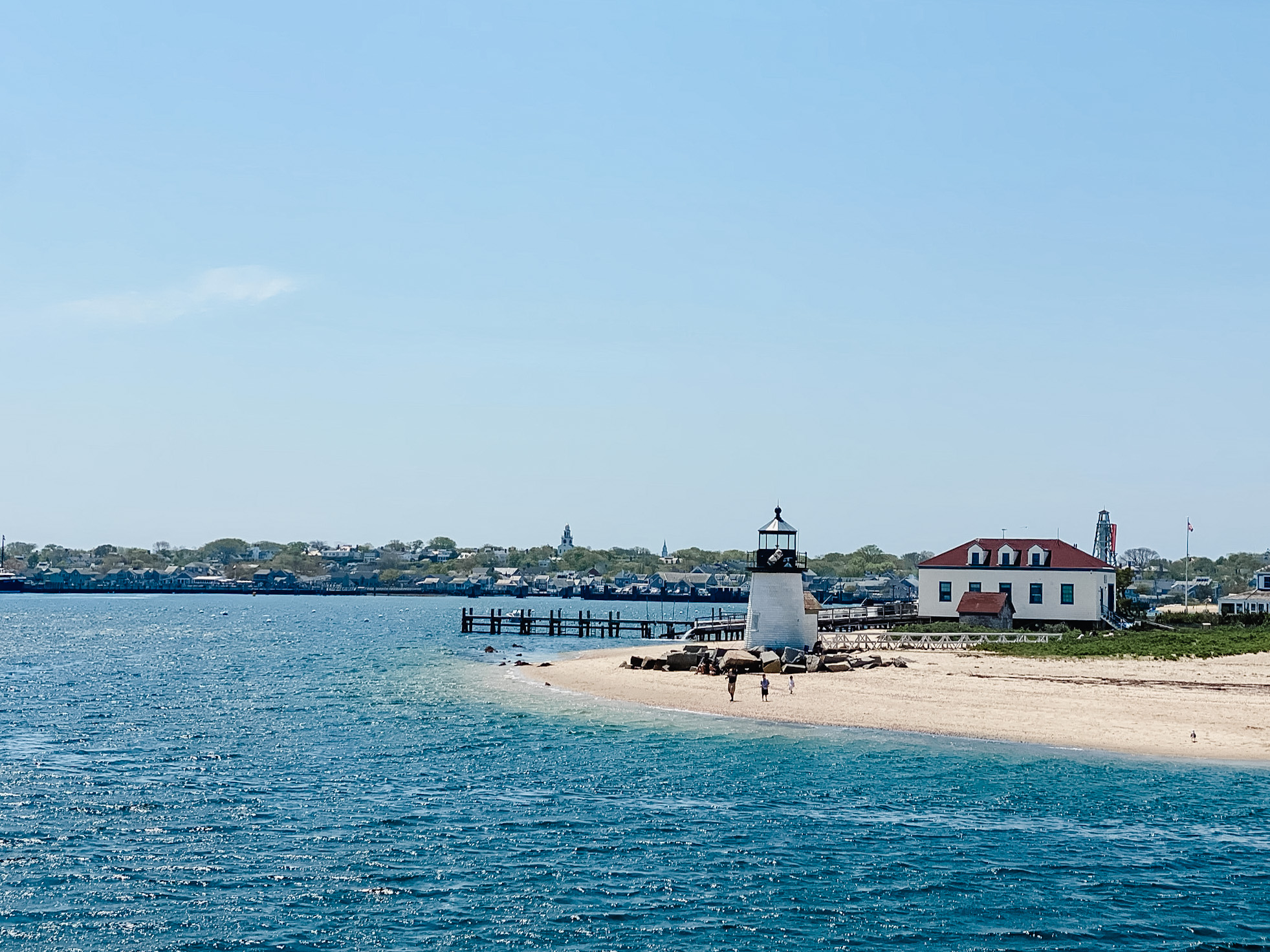 Where We Stayed
There are so many places to stay on island, but we chose a house located near Cisco Brewery. It was the perfect location because it was down the street from the brewery and Barlett Farms while still being somewhat close to town. We rented Jeeps while on island, but taxis and Ubers were readily available too (on the nights no one wanted to be the DD!) We booked via VRBO – there are a wide range of homes available!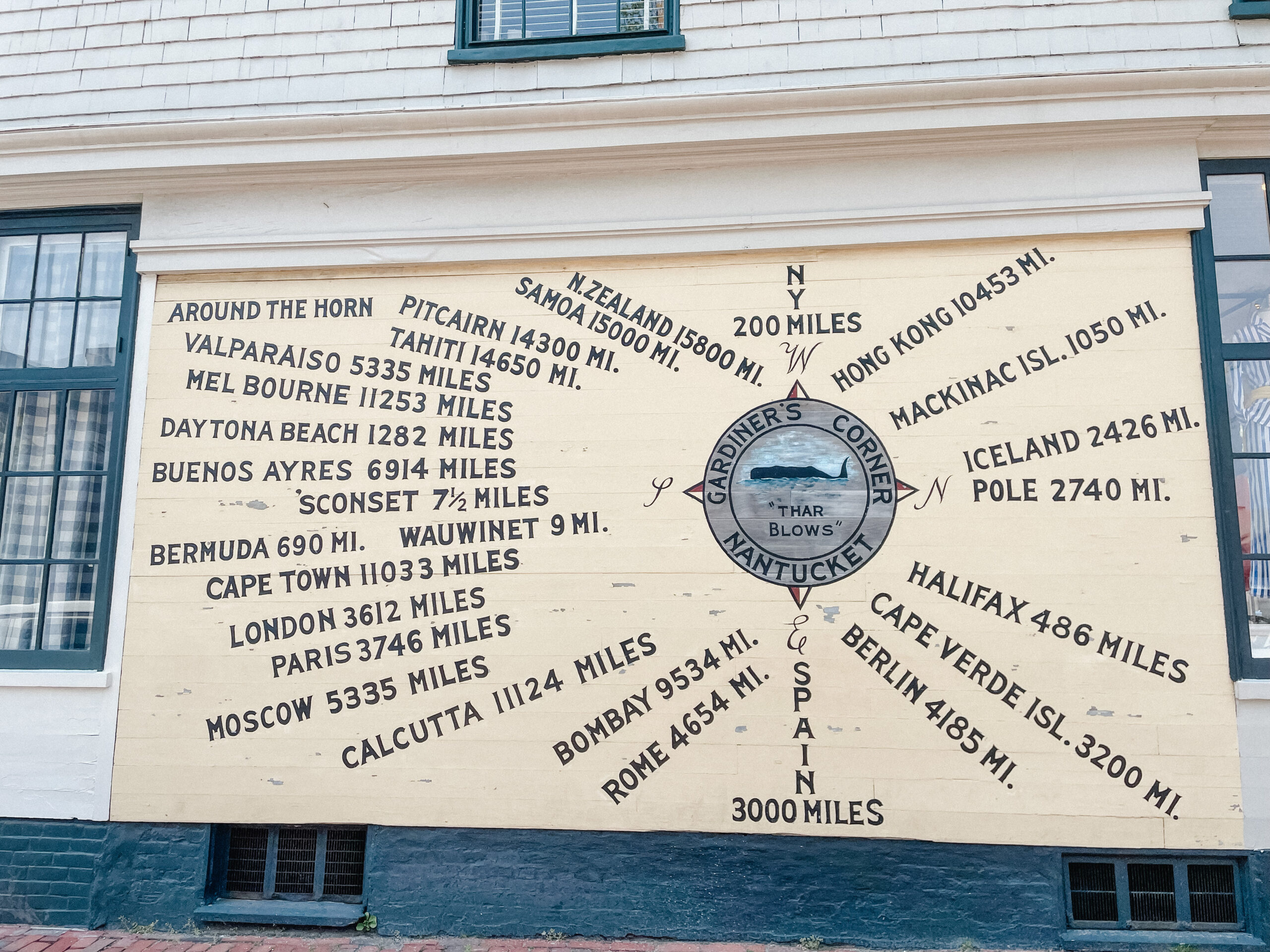 Where We Ate
There are so many amazing places to eat on the island, that we only grazed the surface of the offerings. Below are the spots we managed to hit up during our stay.
Ventuno: Delicious Italian food, and the best spicy margarita! They had gluten free pasta, as well!
Cru: We stopped here for drinks before heading out one evening. It was beautiful and the drinks were fantastic. Definitely a certain kind of vibe – felt like a luxury bar and we were there for it! Ask Dan to make you one of his margaritas – best one I've had!
Lola 41: This place was so incredible, it felt like a nightclub! The atmosphere was amazing, our server was FANTASTIC – truly had never experienced a server as wonderful as her before. Great drinks, superb menu, and while it was definitely our priciest meal, it was WAY worth the splurge.
Slip 14: This place was HOPPING the night we visited. The menu was fantastic, and they had gluten and dairy free options noted right on the menu (which made ordering easy!). It was a great casual vibe with awesome food.
Island Kitchen: I stopped here by myself for a delicious egg breakfast while my friends were at the Rosé Brunch at The White Elephant. The previous night was a little too good to me if you know what I mean, and I couldn't handle the menu at the brunch, haha! I'm also a eggs and bacon girl. I was able to order online and pick it up to go. It was EXACTLY what I needed and an adorable place! Highly recommend for a yummy breakfast.
Bartlett's Farm: We picked up some sandwiches and snacks to go at the farm before we headed out to Great Point! It was perfect for a picnic lunch on the beach. They had a wide variety of options, and even gluten free for me! The house was literally in walking distance, so it was a great place to stop for a grab and go.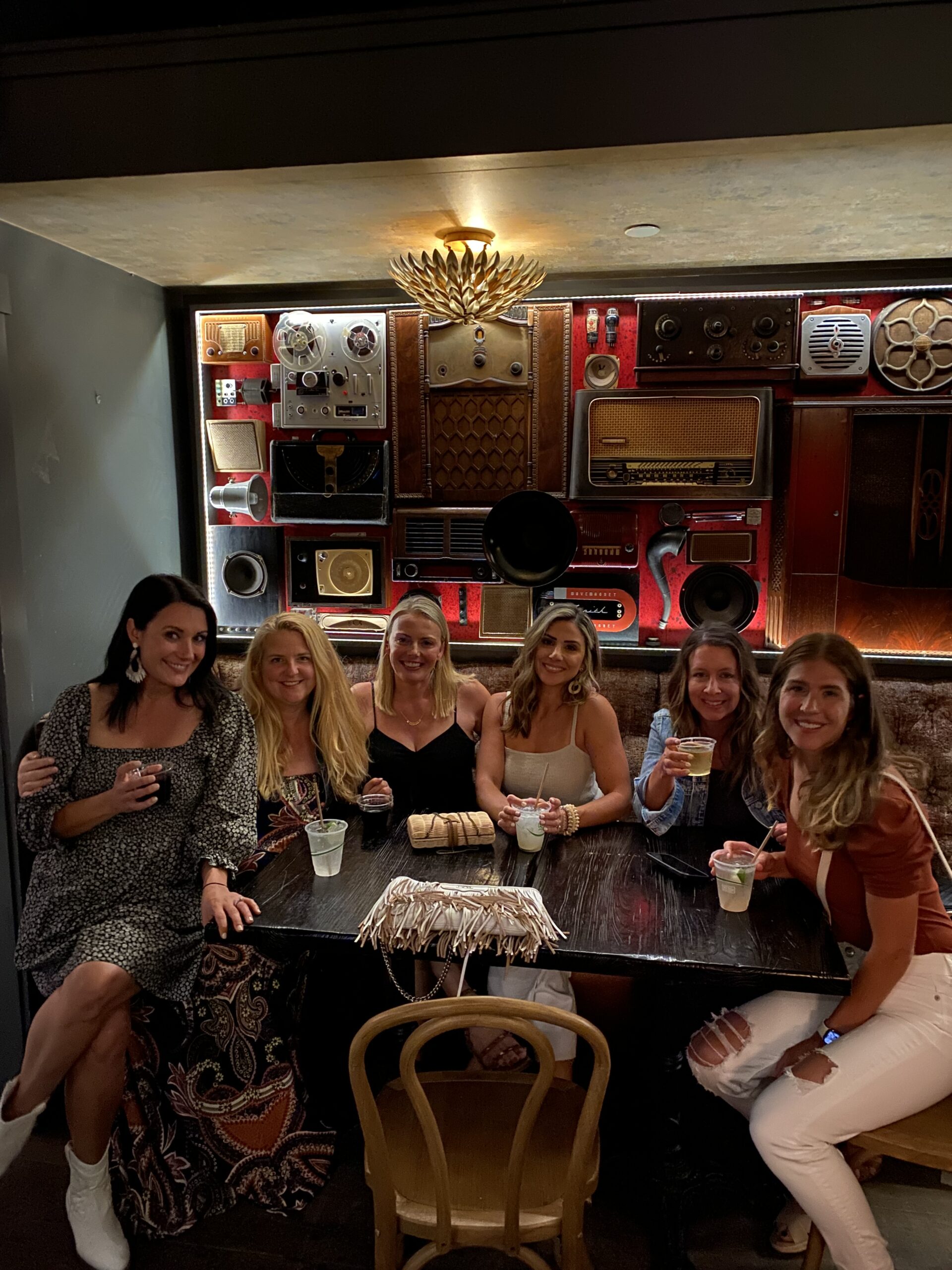 Things to Do
Go to Mitchell's. We stopped in this bookstore to grab some autographed Elin Hilderbrand books for the weekend. We happened to be there at the perfect time because in walked Elin! Couldn't have planned that better, haha. We chatted with her for a bit, and she wrote a sweet note in each of our books. This particular group of girls I was with LOVES Elin's books, so it was so perfect! Even if she doesn't make an appearance for you, you can still grab autographed copies of all of her books right in store.
Spend the day at Cisco Brewery: I loved it here SO MUCH. I could easily spend all day hanging out here! And the best part – gluten free beer!! This brewery was a blast with the live music, great drinks, and incredible food trucks. It was the perfect laid back vibe for those looking for exactly that. Everyone was in a great mood, friendly, having a great time, and making memories. There's ample seating, and plenty of food and beverage choices. Highly recommend stopping here even if it's just for a little bit!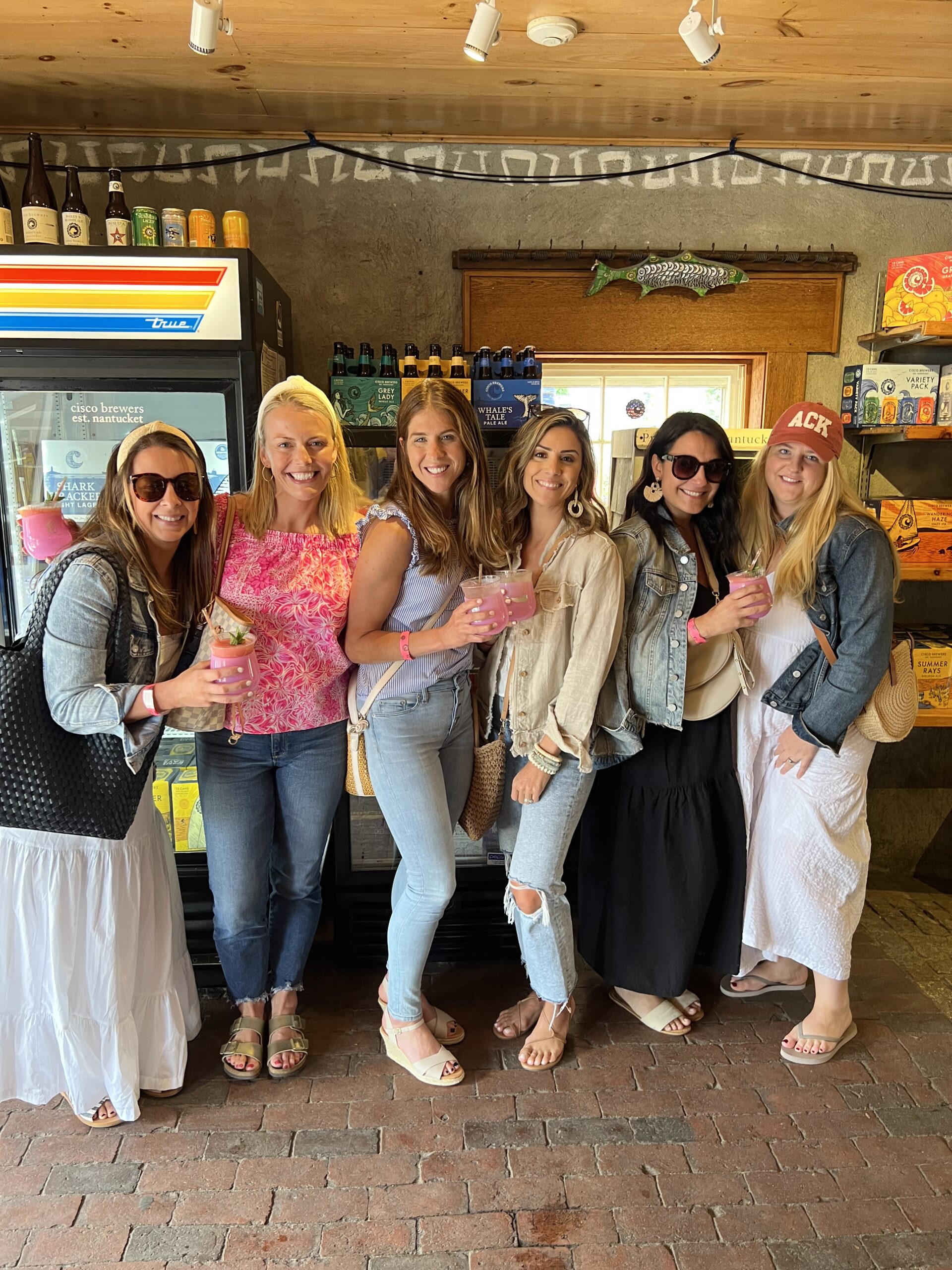 Drive to Great Point: Driving out to Great Point was one of my favorite moments of this trip. We packed up a lunch from Bartlett Farms and loaded the car with a cooler of wine for the perfect picnic. There's a station to let the air out of your tires before driving on the beach (and air pumps to fill back up on the way out), and I highly recommend taking the top down of your Jeep if you're in one. I've never driven like that on the sand before and it was so fun! We couldn't drive all the way out to the lighthouse as they had it blocked off due to seagull nesting, but we were able to walk a bit down a path towards it. The scenery is beautiful, and it was so amazing to sit and eat lunch while watching the seals. Highly recommend doing this regardless of age and who you're with – my kids would LOVE it and I hope to come back with them soon!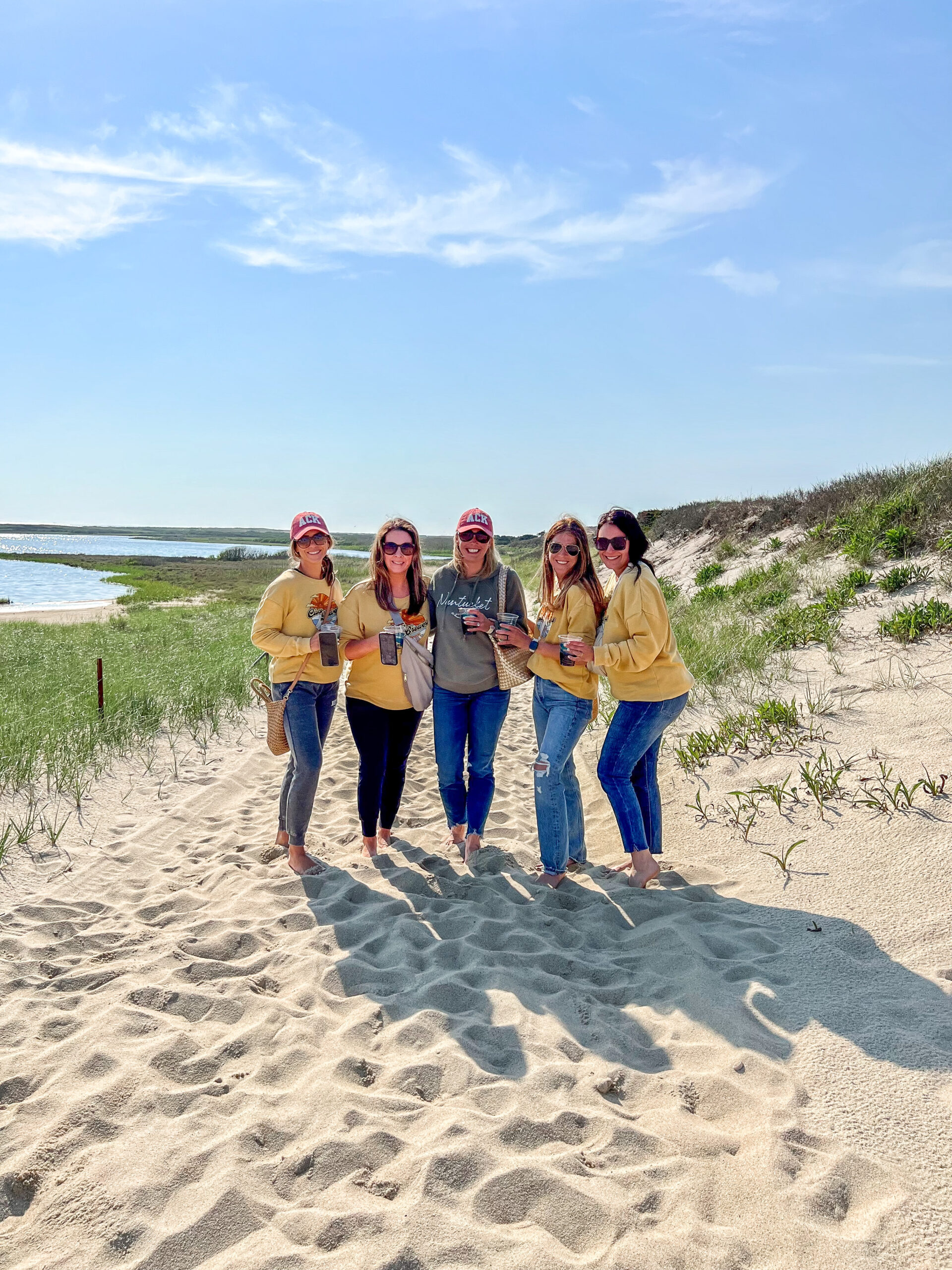 Karaoke at The Gaslight: We were here on a night they did karaoke (might be something they regularly do, but I'm not sure) and it was a BLAST. This was the night I had a little too much fun, haha! We stopped here after dinner at Ventuno, and had so much fun finishing the night off with singing and dancing. Also who doesn't love karaoke?!
End the night at The Chicken Box: The perfect dive bar if I ever did see one. We had a lot of fun here, enjoyed the live music, and said we wished we ended the night here every night!
SHOP. We shopped SO MUCH, and had zero regrets about it. There are so many adorable shops in town, and we all came home with lots of ACK related gear. We would simply park the car downtown and walk from there.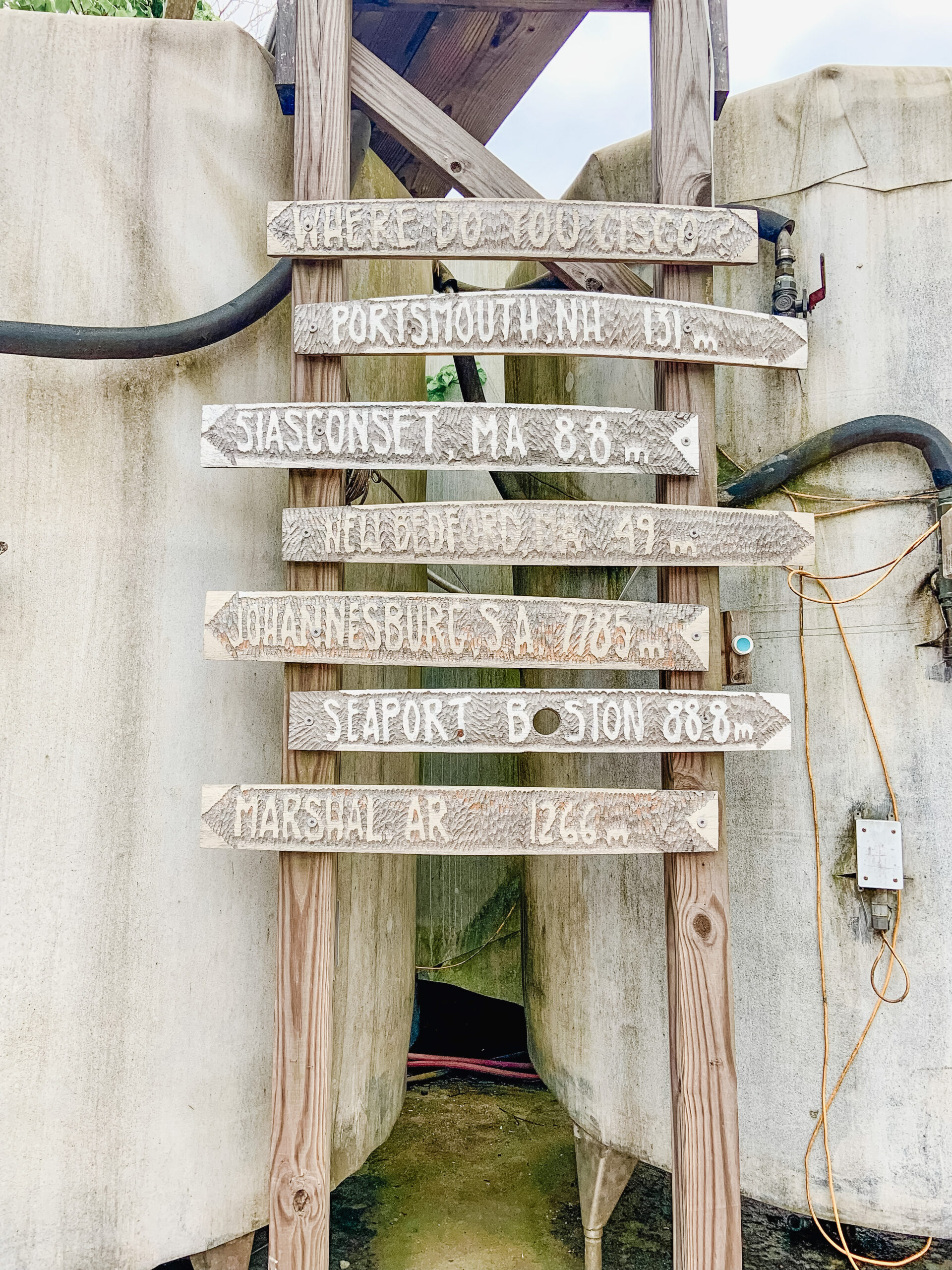 We had such a fun-filled weekend, and Nantucket now has a special place in my heart. I love experiencing places with family, but there's something extra special about making memories with friends! Highly recommend for a fun girl's weekend if you're looking for a place in New England to visit!