Thank you to Sunbrella for their partnership on today's post. All thoughts and opinions are my own.
With the expansion of our patio space last year, I decided it was time to upgrade our patio furniture and invest in quality outdoor fabrics. We needed cushions that could hold up to New England weather. I'd been wanting to invest in Sunbrella, as my mom (an interior designer) has highly recommended them for years (mom always knows best, right?!). We purchased cushions made with Sunbrella fabric for our sunroom set a couple of years back, and have been very pleased with how easy they are to clean! When it came time to purchase our new outdoor furniture, I made sure to select the Sunbrella fabric for the cushions. Shortly after that, Sunbrella reached out to explore ways to collaborate together, which was incredibly fitting given our recent purchases! We've been using our outdoor Sunbrella cushions and pillows for almost a year at this point, so I'm sharing all about why we chose Sunbrella and our experience in this post.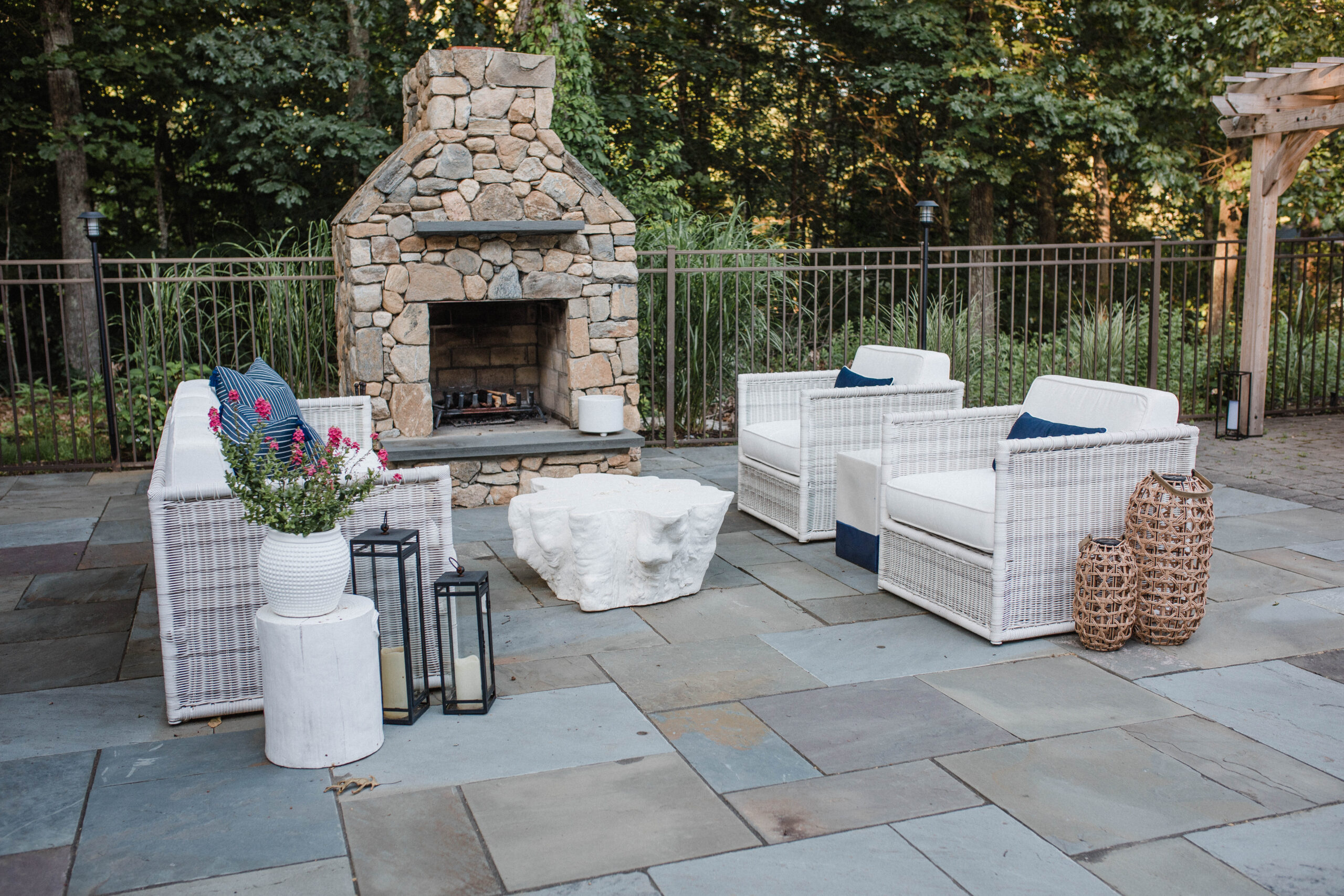 Every single person I know who owns Sunbrella cushions for their outdoor space has raved about the quality and ease of care with the fabric. We chose Sunbrella for similar reasons: it's weather-resistant (we cover our furniture anyway here in Connecticut, but technically you don't have to!), it's UV and stain resistant (literally, spills come right off), it's easy to clean, AND it's comfortable! I also loved that there were a variety of colors, styles, and textures to choose from. We chose a simple white canvas, but there are options for everyone's taste. The white looks so beautiful against the Serena and Lily Pacifica set in Driftwood. We have the matching dining chairs, as well, in the same Sunbrella fabric.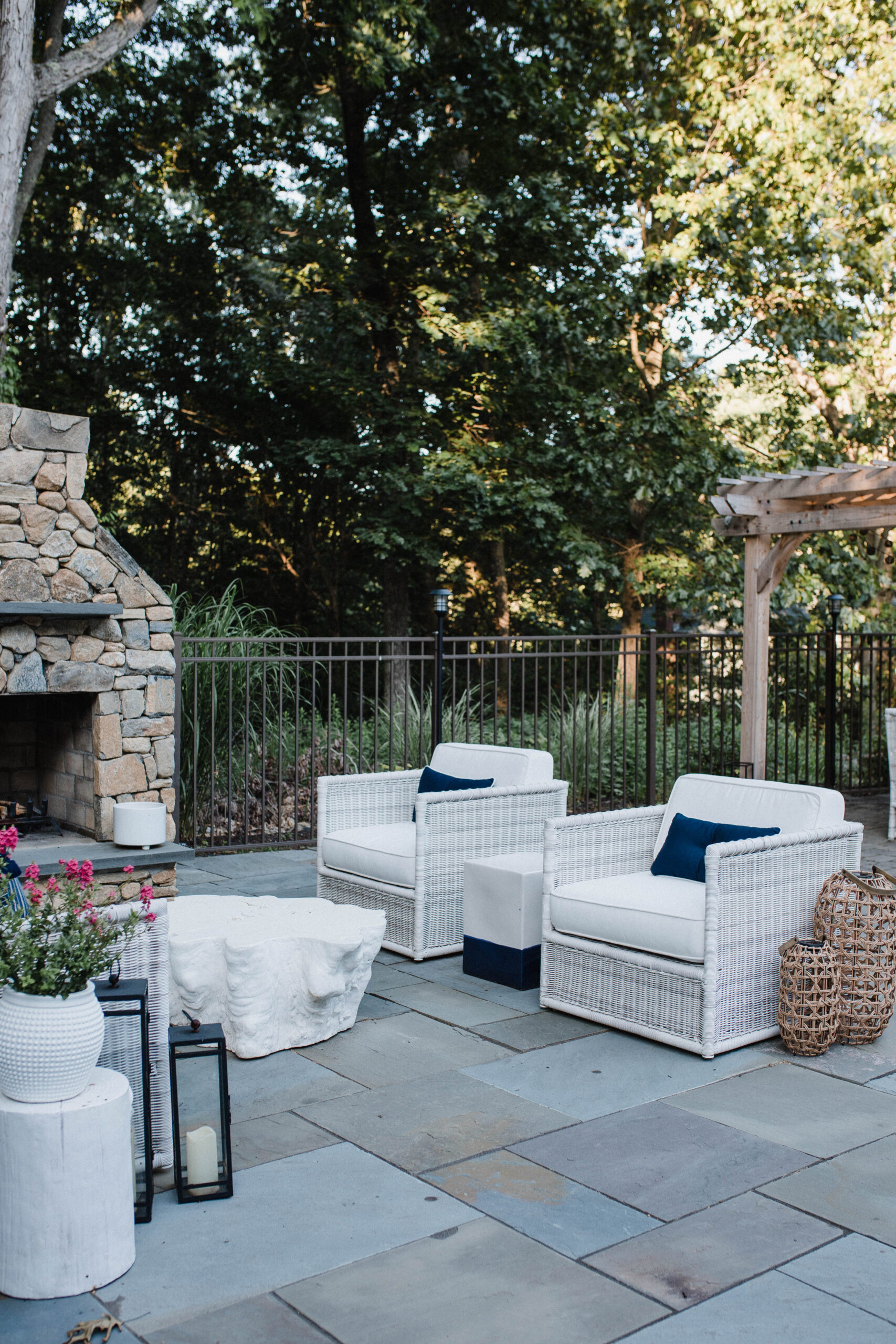 Serena and Lily also carries pillow covers made with Sunbrella fabric! I love this Veracruz lumbar pillow against these Sail Stripe pillows for the couch. For some contrast, I went with the Lido pillows in navy for the lounge chairs. We have outdoor cushion inserts inside of these pillows, but I love knowing the covers are super easy to clean and won't fade or hold any stains.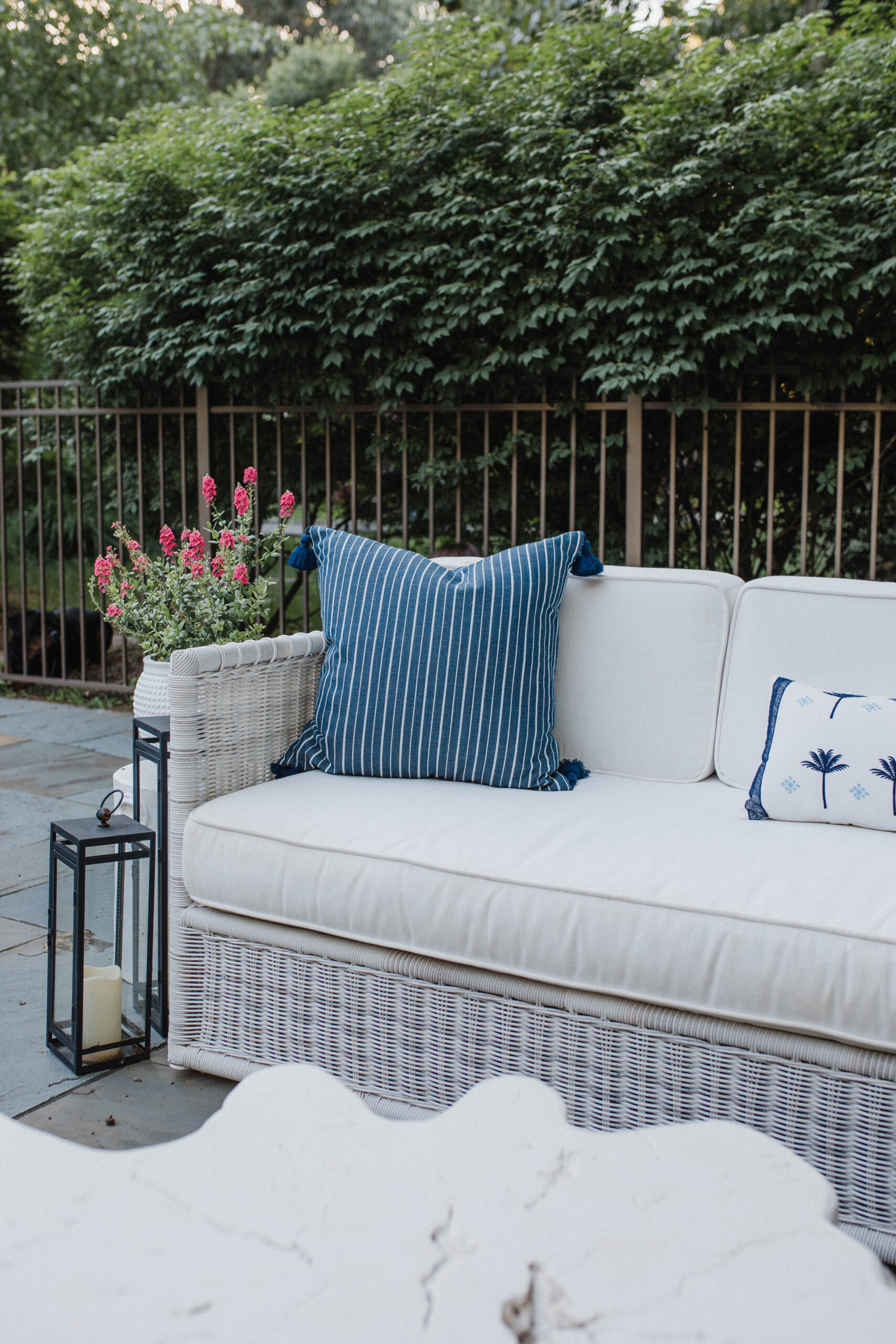 Having Sunbrella fabric on our furniture has taken away the "worry" of ruining our outdoor cushions and use to them as often as possible! Our family loves being outside, and with 3 small kiddos we need quality AND performance. Sunbrella delivered exactly that! I can't get over how easy they are to clean!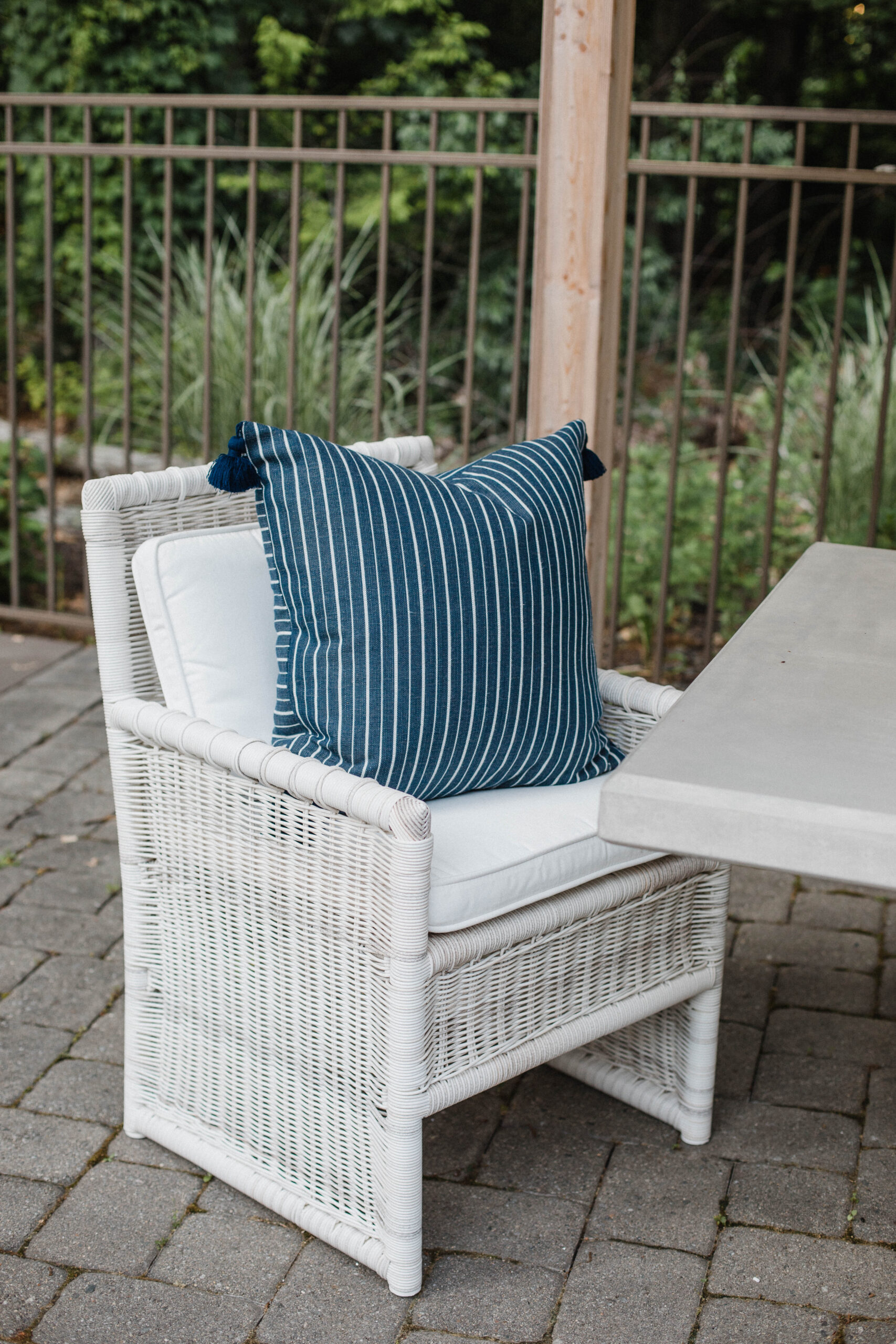 This backyard patio space has been such a blessing for our family since it's completion! We've hosted several family get togethers, pizza nights, and birthday parties, but the best part is the memories we've made during all of it. We can't wait to continue those memories for years to come!