Thank you to RTA Outdoor Living & Coyote Appliances for partnering with us on this project!
Last year we decided to extend a part of our patio area in order to turn an unusable space into something that functions well for our family. This patio extension included the addition of an outdoor fireplace and a space for an outdoor kitchen. We bounced a few ideas back and forth but ultimately decided to go with RTA Outdoor Living for our personally customized outdoor kitchen space.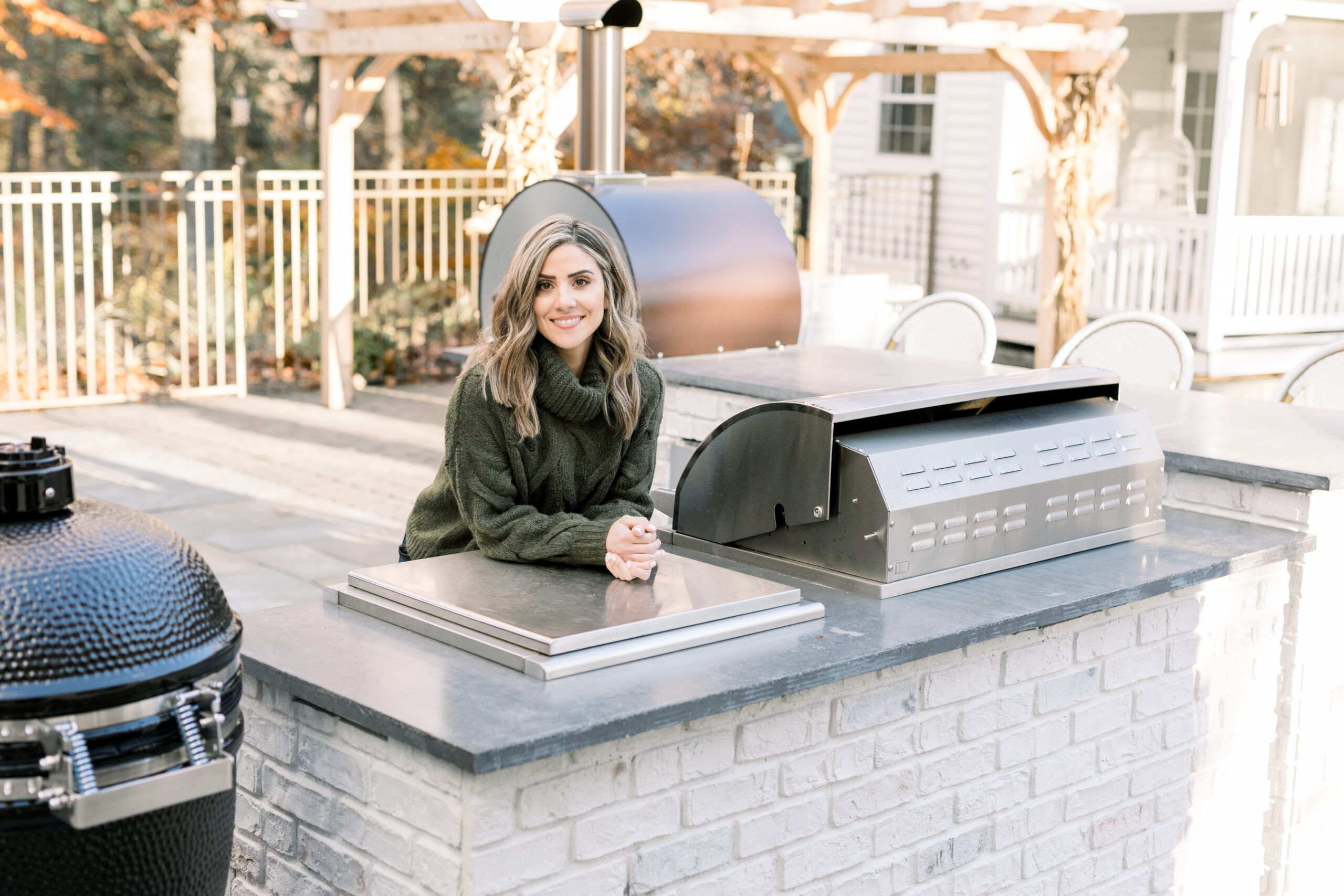 We chose to work with RTA Outdoor Living and Coyote Appliances because of the ease of the process. Using their design tool, we were able to customize our outdoor kitchen to our liking and within the dimensions of our space. It was incredibly easy to use, and a great way to see the kitchen mock up before having it go into production. After finalizing the design, the kitchen was shipped to us in ready to assemble panels for us to put together.
I decided to go with the Reclaimed Brick Modern White Finish with the Distressed Gray Clean Edge Concrete Countertop because it best matched the style of our home. However, there are so many different styles to choose from! I love that you can easily customize the design to fit your aesthetic.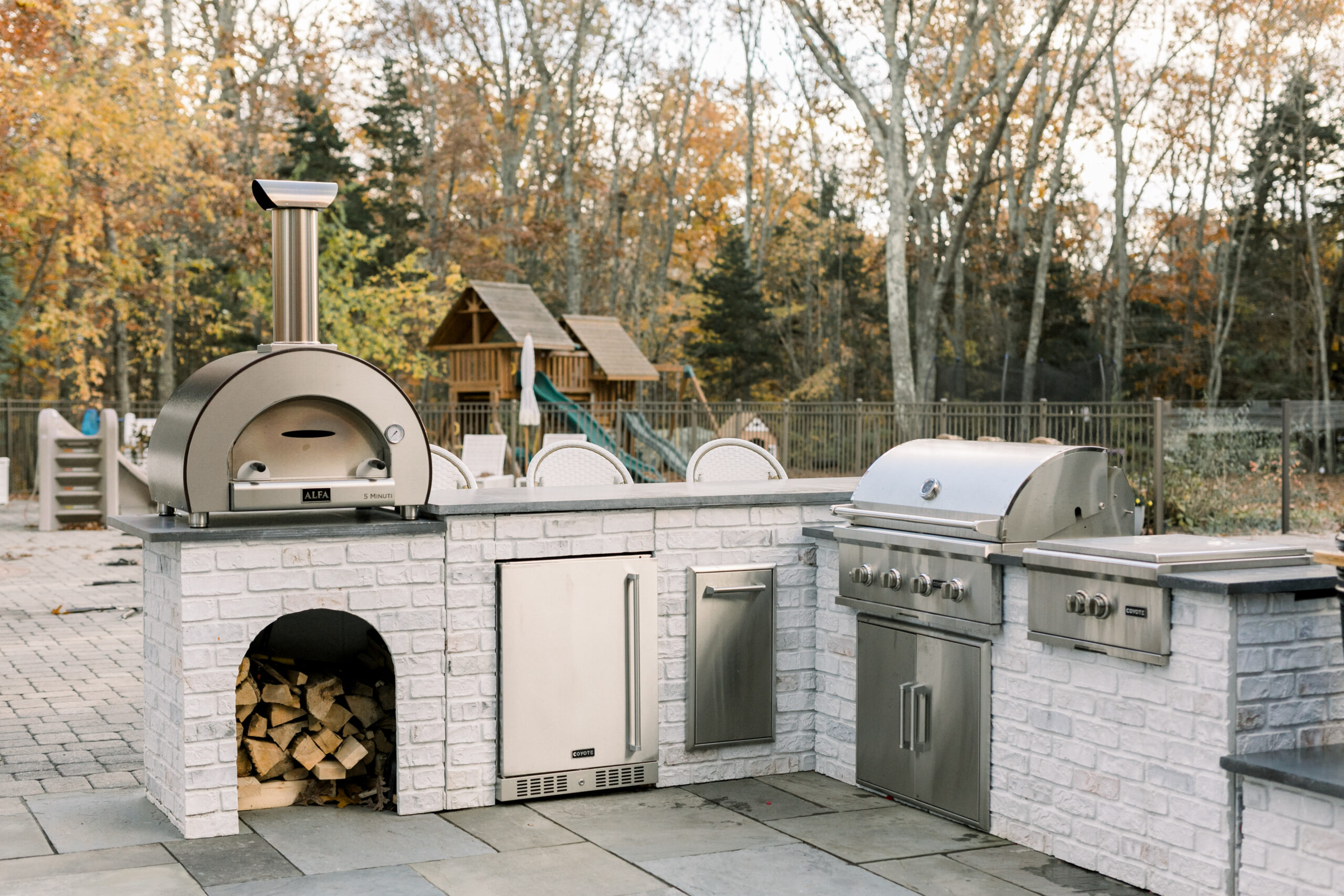 We received the panels, the appliances, and all of the parts needed to assemble our outdoor kitchen. With the help of a friend, my husband was able to put together the kitchen in just a few hours! The materials are definitely heavy (the countertop is concrete) so assistance is needed. It's at least a 2 man job for sure! However the overall install was straight forward and fairly simple.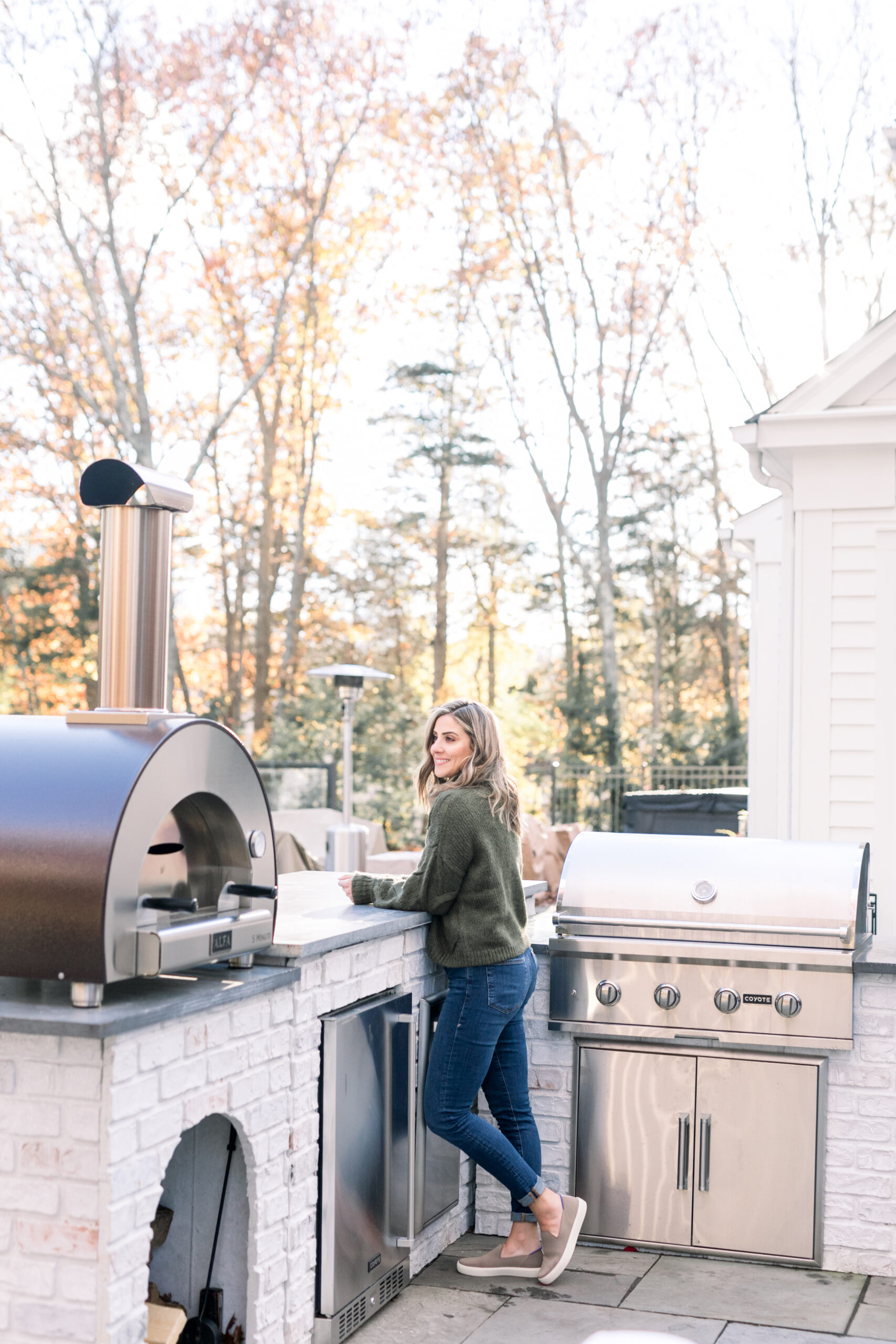 Our kitchen consists of the Alfa pizza oven, the Built In Asado Stand, a grill, large side burner, refrigerator, trash can, and storage. These are just a few of the options available to customize. We've had our kitchen for over a year now and use these appliances regularly! They've served us well through all four seasons here in New England.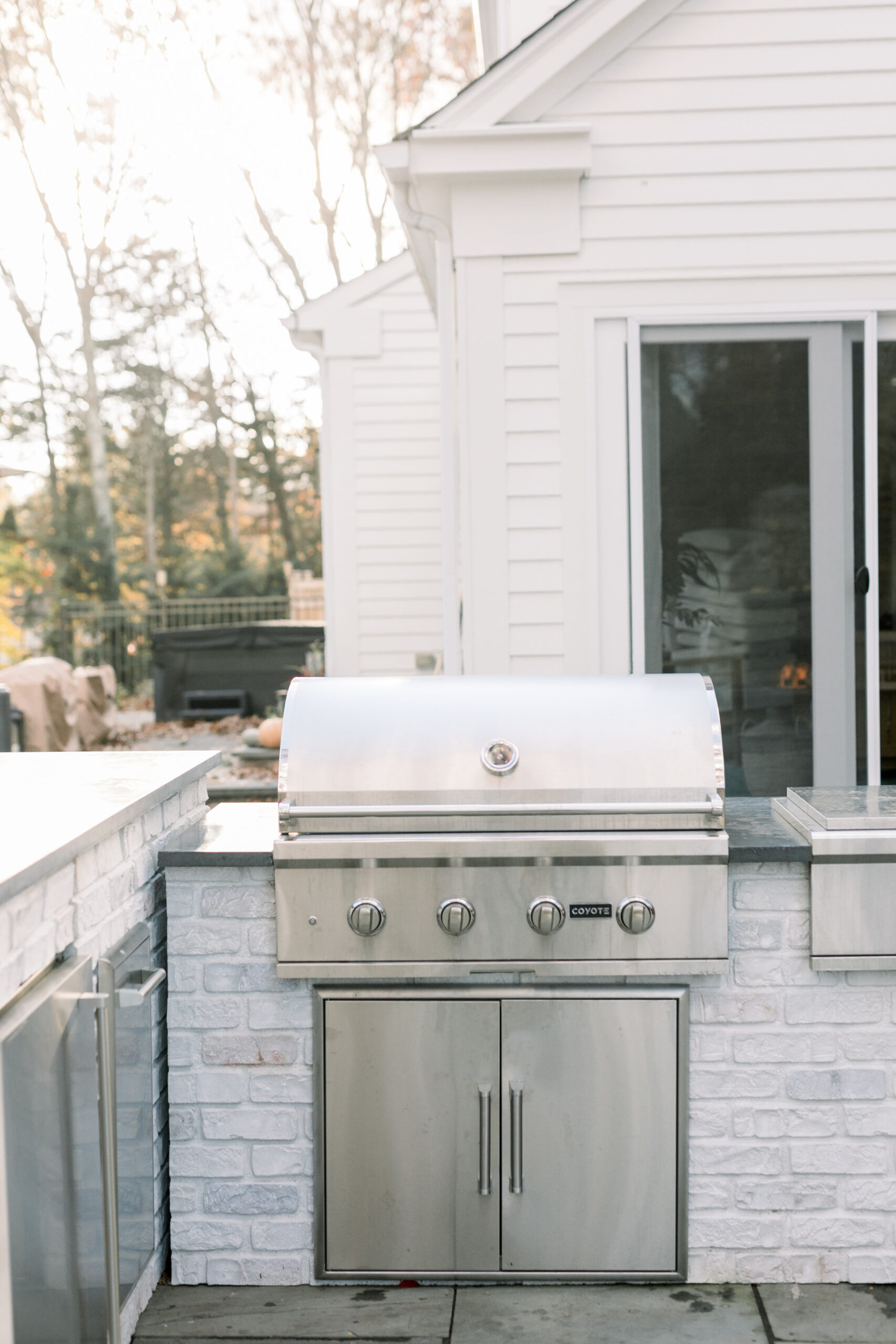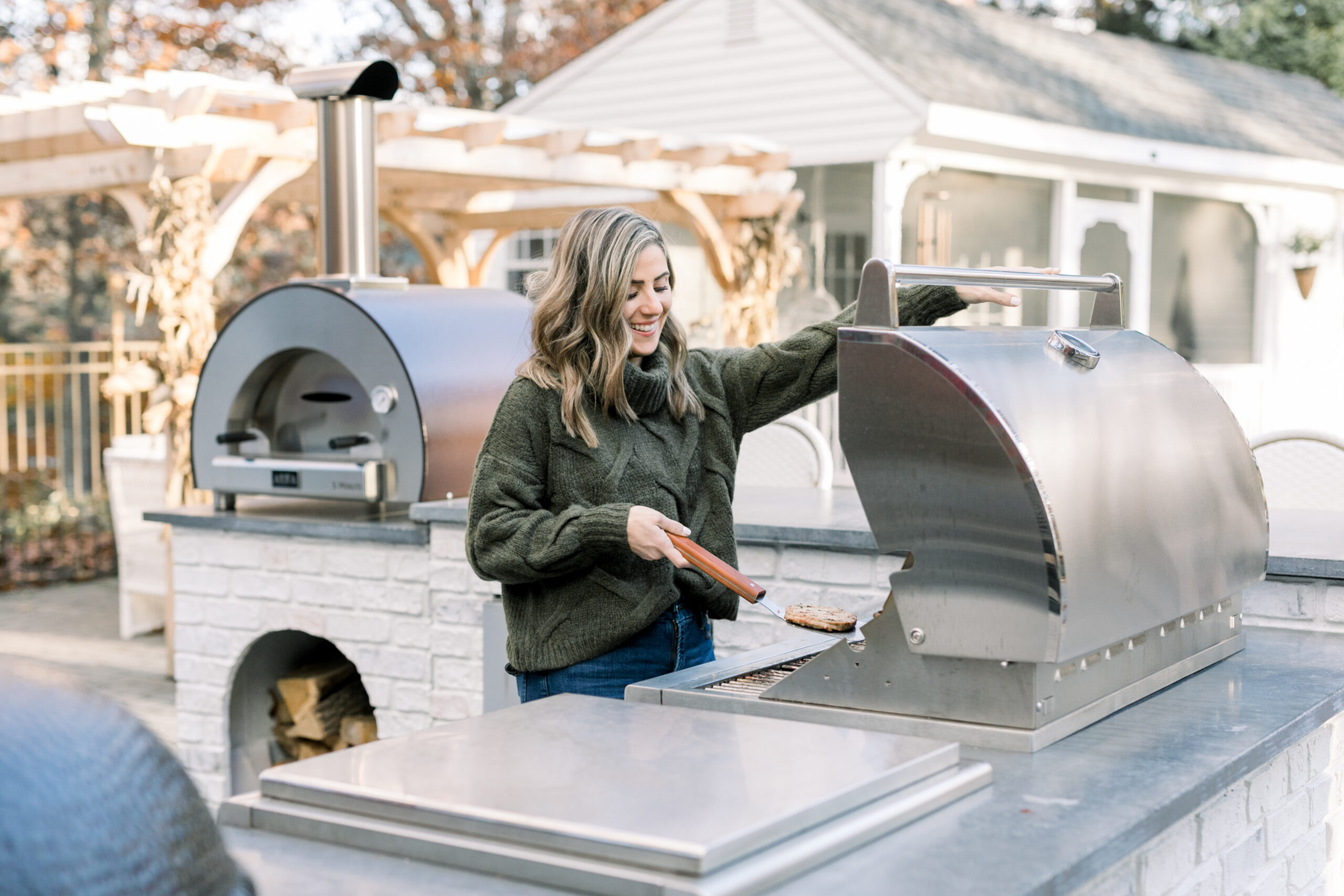 Our family is big on pizza Fridays, and it's been really nice to make our own at home. I'm gluten and dairy free, so I can't always indulge in take-out pizza. I love that I can make my own gluten and dairy free version of my favorite pizza right in my backyard. The wood-fired oven cooks to perfection every time. We've also loved having the large outdoor burner for making fried dough and funnel cake with our family (a tradition!).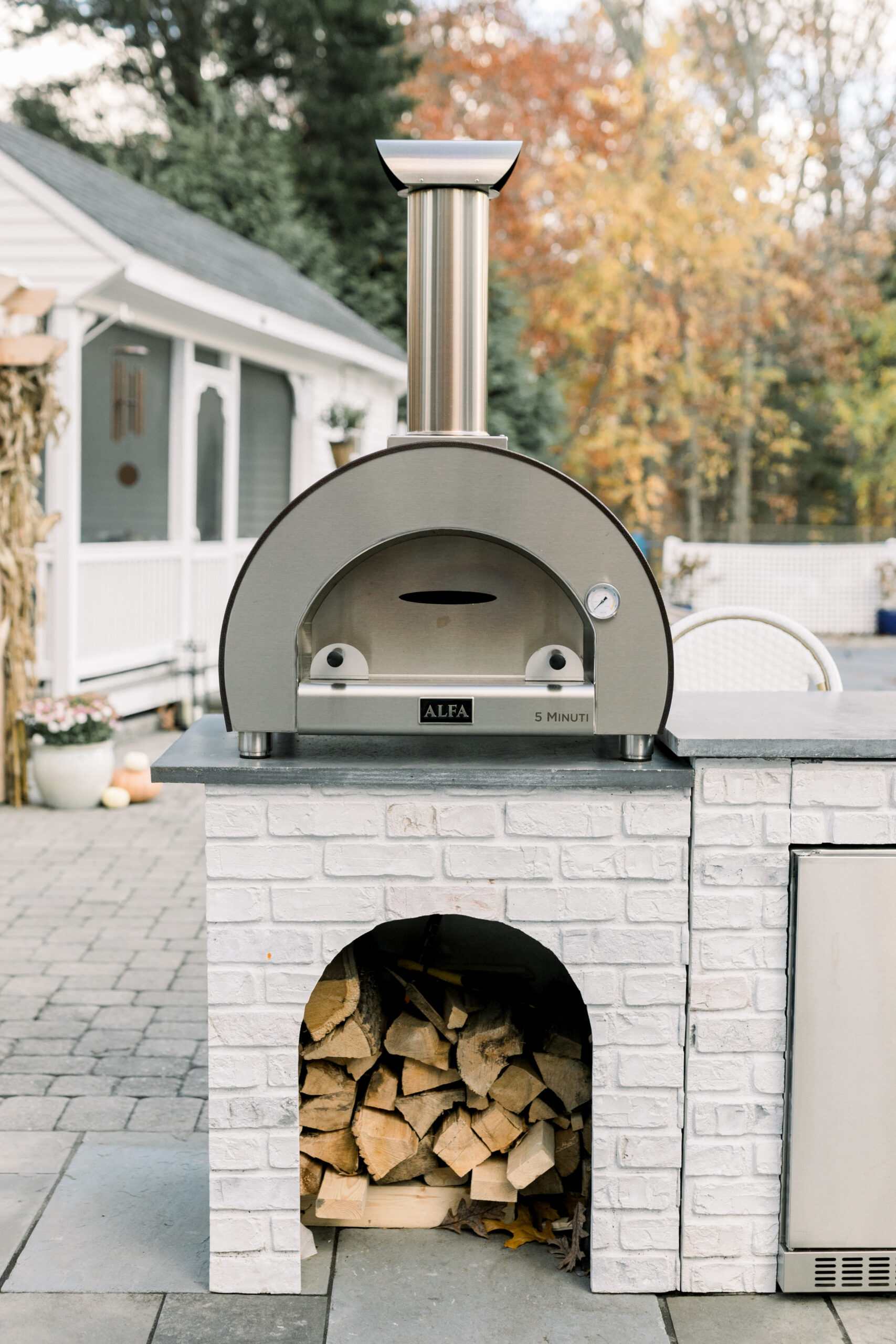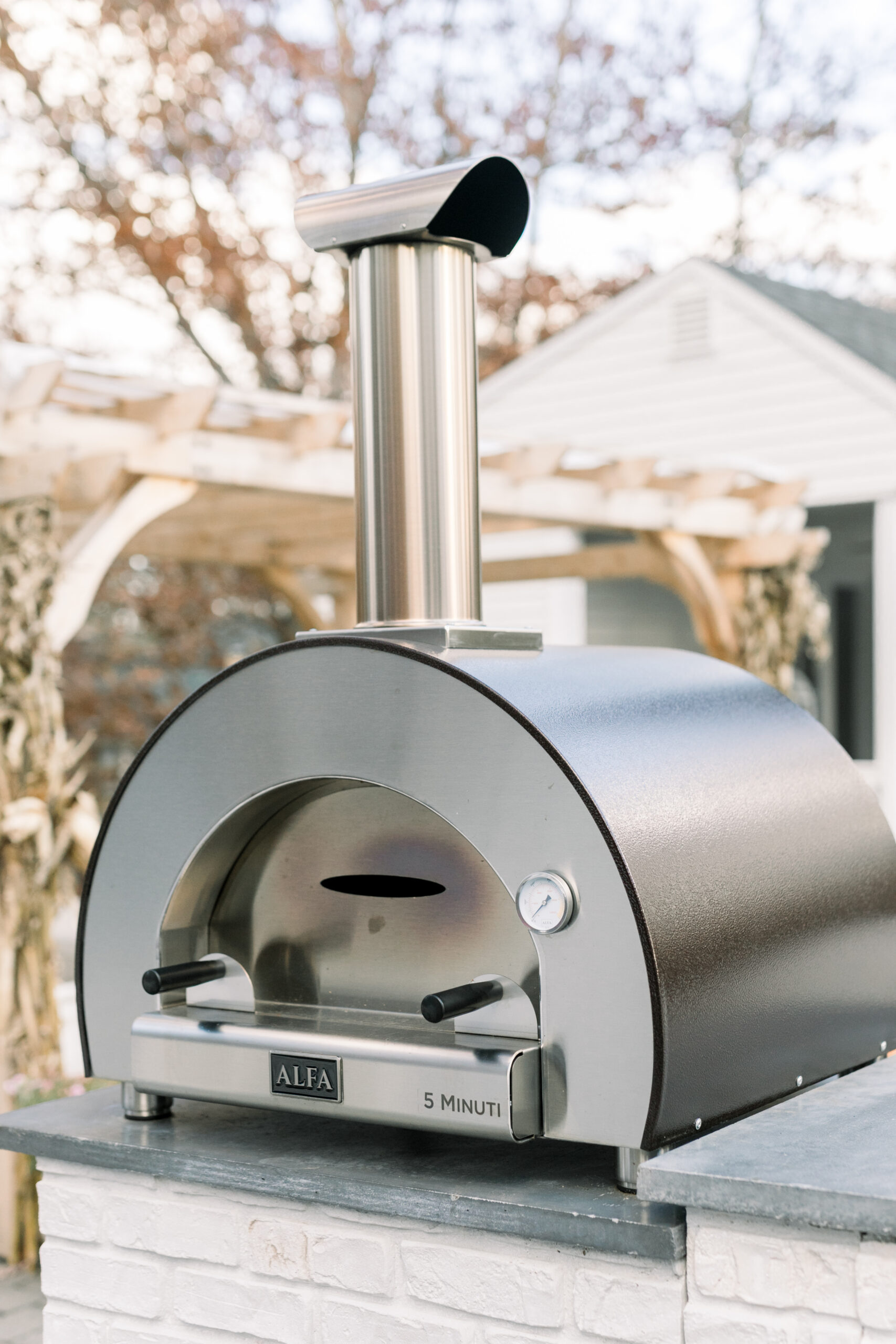 We also use the outdoor kitchen island as an eating area when we entertain. I found some adorable outdoor bar stools for seating, and it's been so incredibly convenient to have this space on our patio!
If you're looking to add an outdoor kitchen to your home, we HIGHLY recommend the ease of using RTA Outdoor Living and Coyote Appliances. The quality has been superb this past year and we have no complaints! In fact, we always receive compliments on the set up and people can't believe we put it together ourselves! You can head to RTA Outdoor Living to start designing your outdoor kitchen today.