We're coming to the end of another year and I wanted to share a list of my favorite makeup products right now! I don't use all of these everyday, but if I'm doing an amped up look, these are my go to items.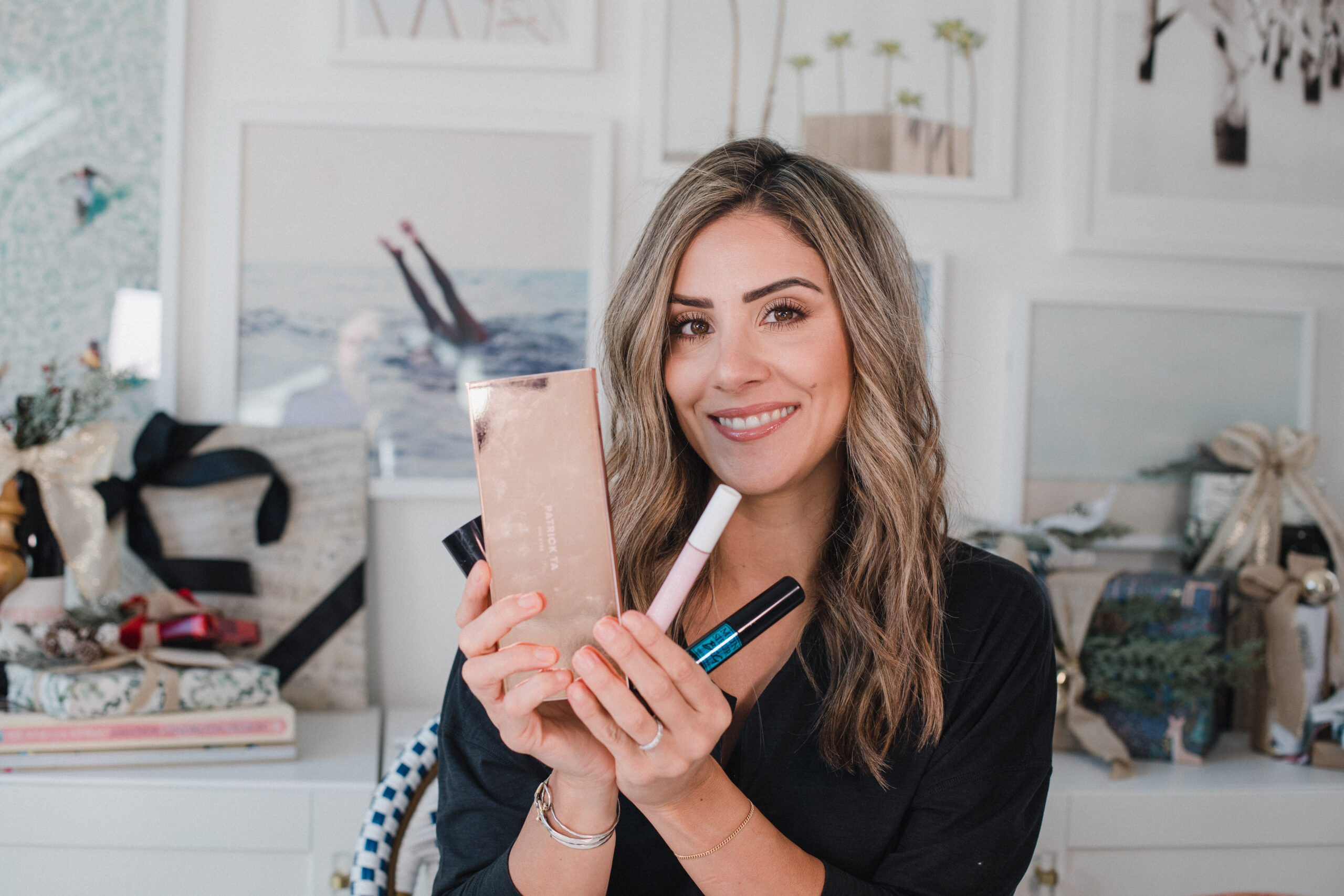 I'm linking everything in the order that I use it in. Check out my Makeup Routine to watch how I apply everything!

I love to start with this base. It helps to give the skin a dewy, glassy finish!


I originally bought this in the travel size because I wasn't sure if I'd like it. I loved it! I couldn't recommend it enough! It has a great blend, long wear and looks so natural!

This stuff is a game changer, especially for dark circles!


Nothing beats this setting powder! The powder is so fine it's the perfect finish!


This has a really beautiful bronzer too, but I mostly use the highlighter!


This eye shadow palette is my new favorite. For an everyday look, I don't normally use eyeshadow. But, for a more amped up look I use four of these colors to create a really elegant, natural look!




This is my go-to everyday setting spray!

I only use this spray if I'm on-air or getting ready for an event. It's the perfect spray if you need a long last!




I don't normally like water-proof mascara, but this is an exception. The formula is so similar to the normal type, it's perfect for someone like me with allergies/runny eyes!

Three mascaras might seem like a lot, but this bottom lash mascara is a must have!


I hope this was helpful! Let me know what your favorite products are, I'm always on the lookout for improvements!