In Connecticut, the Essex Polar Express is one of the most popular holiday traditions! It's definitely one our absolute favorites and something we look forward to every year. This season, we hosted a few families at our house for some dinner before we boarded the train! The kid friendly cocktail hour wouldn't be complete without a full dessert table and they absolutely loved it. I posted a video chronicling the decorating process on YouTube, but read on if you didn't get a chance to catch the video!
Holiday Charcuterie Board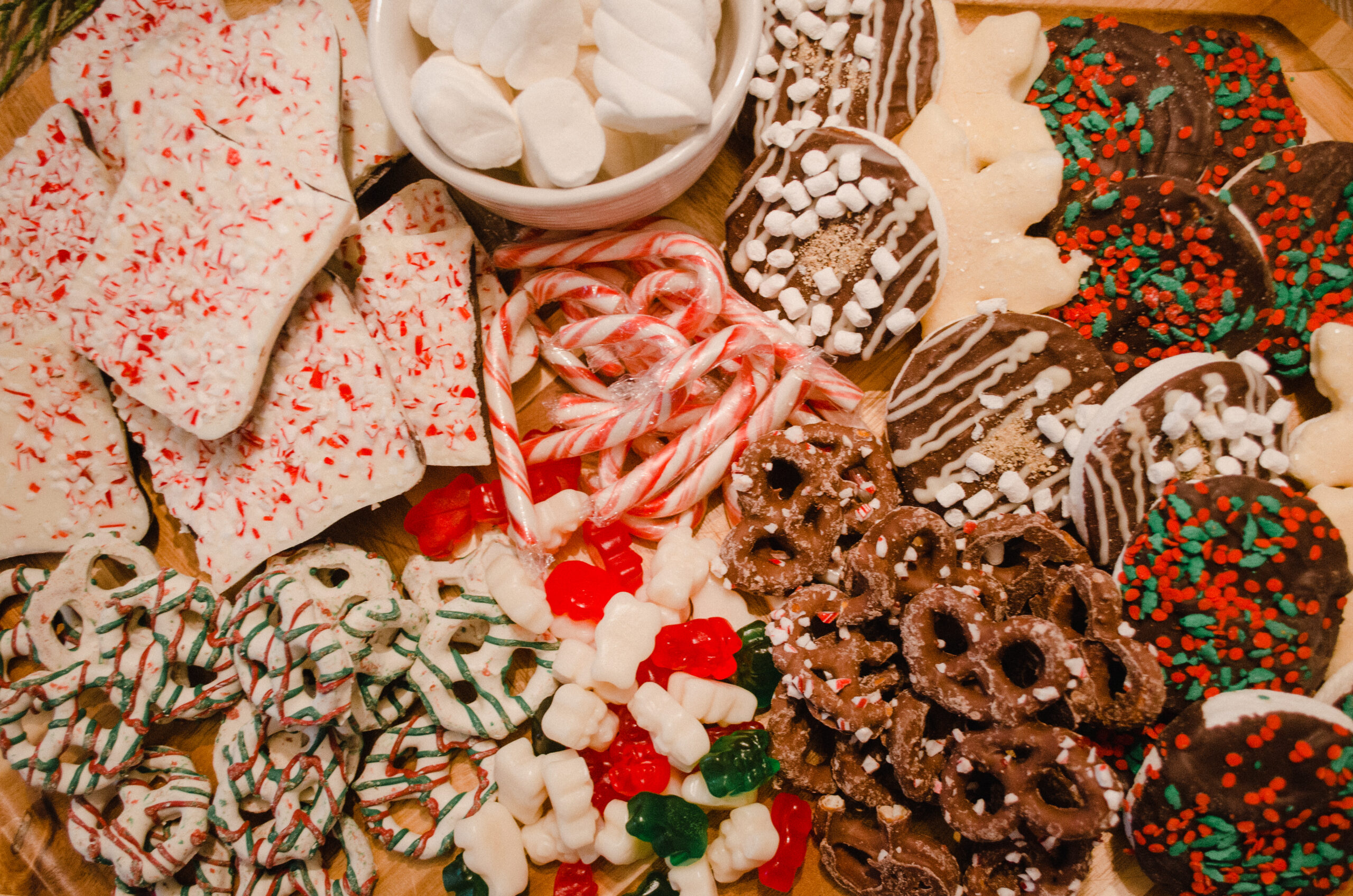 I wanted our pre-party to feel as magical as the train so I set up a little hot cocoa station in our wet bar area. On this charcuterie board I styled toppings and snacks so that it would be an easy assembly line for all of the kids in our house. They loved it and I'm really happy with how it turned out. In terms of aesthetics, balancing colors was the most important part! Making sure there was a good balance between the red, white, brown and green helped this really come together. But, you don't want your colors too spaced out, sometimes concentrating colors creates for some really pretty asymmetry. It's really a game of moving things around until you're happy with the final product.
Homemade Dessert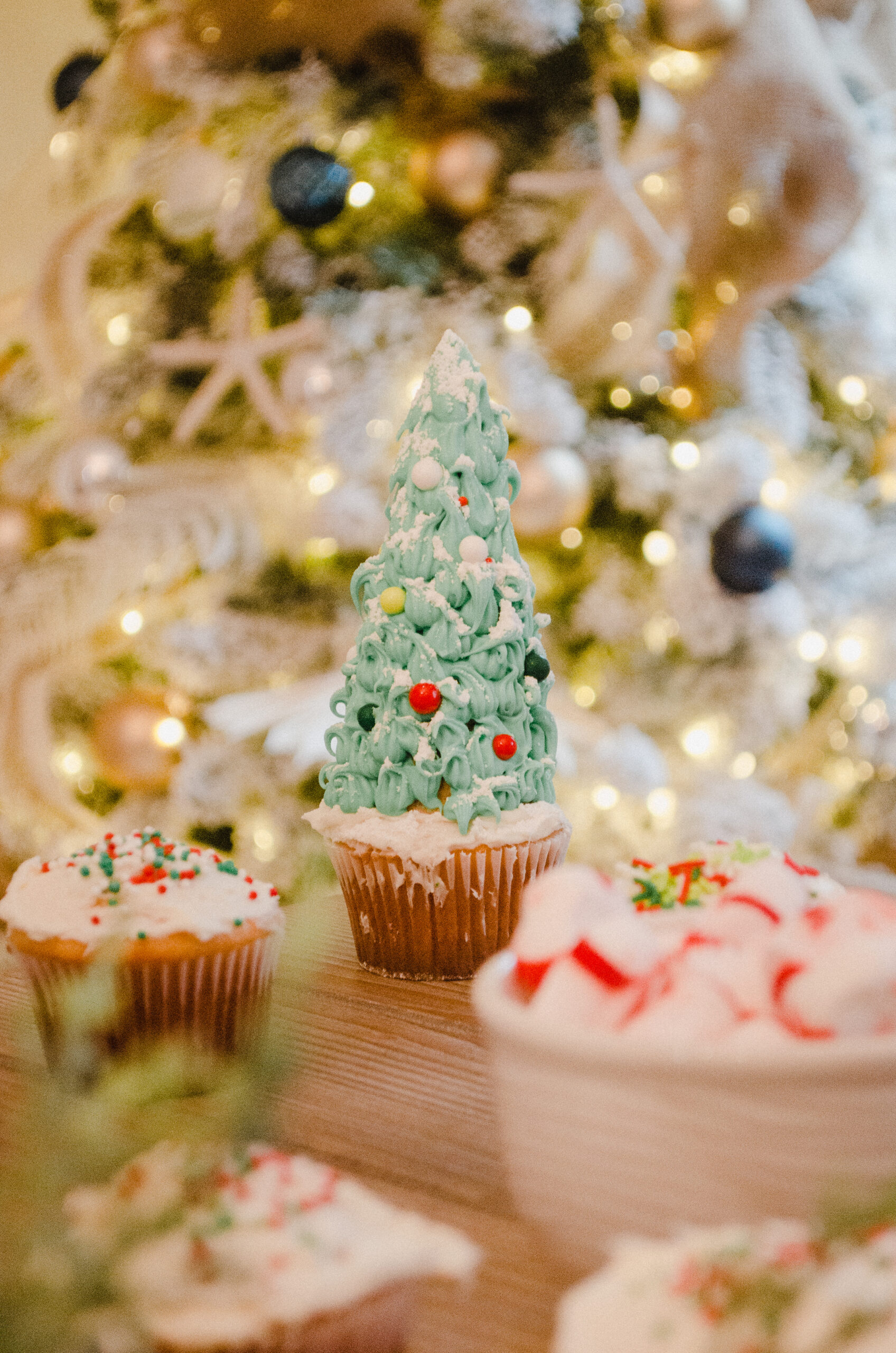 As you may have seen in my YouTube video, my holiday cupcakes did not come out exactly as planned (this was one of the good ones). This year I learned that a recipe you saw on Tik Tok might not be as easy as it looks! But that'a okay. I did manage to do a handful of cupcakes with this (surprisingly) intricate design and then the rest were just sprinkles and frosting! I staged them on my cake stand and the presentation came out really nice!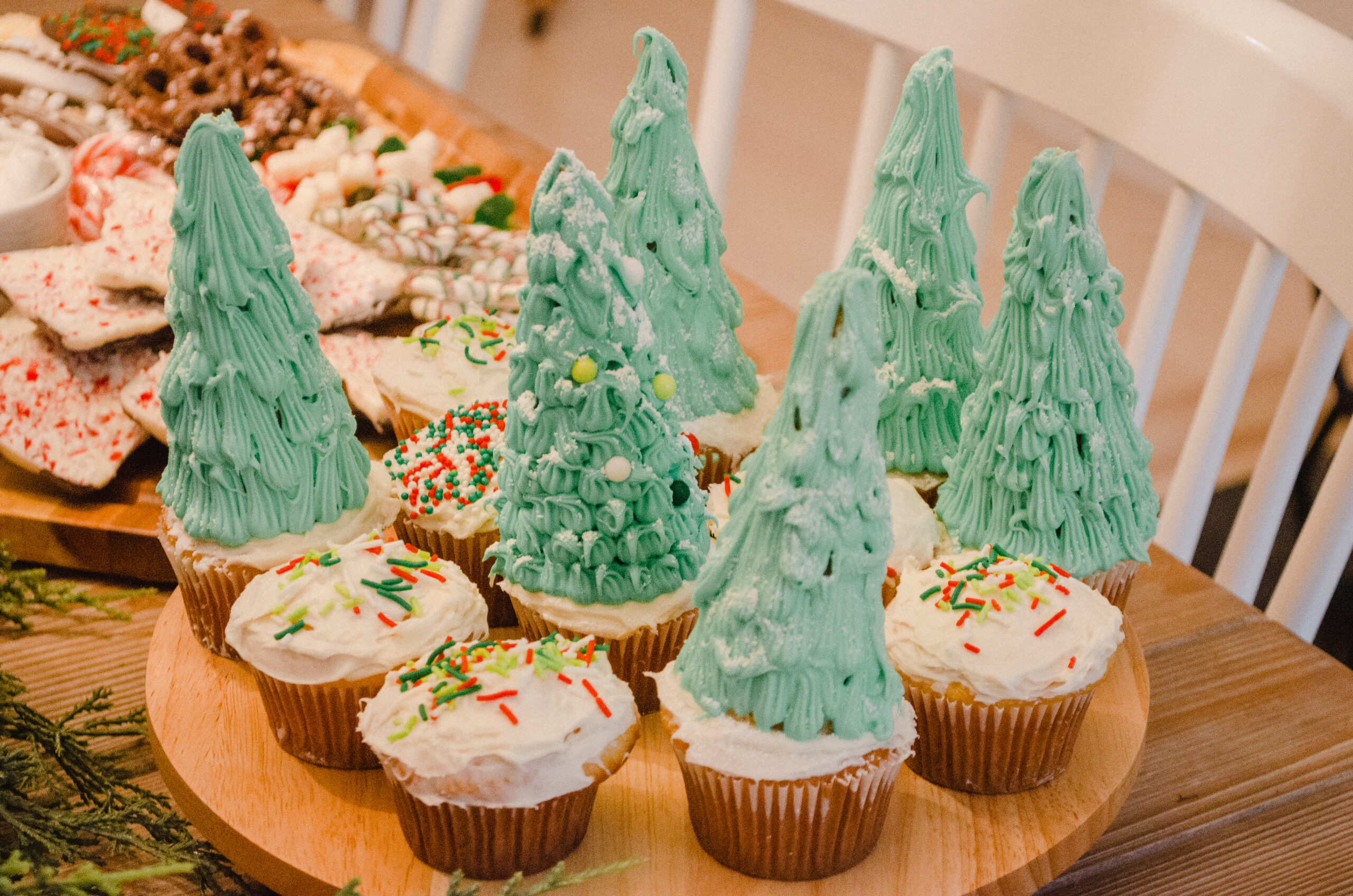 Tablescape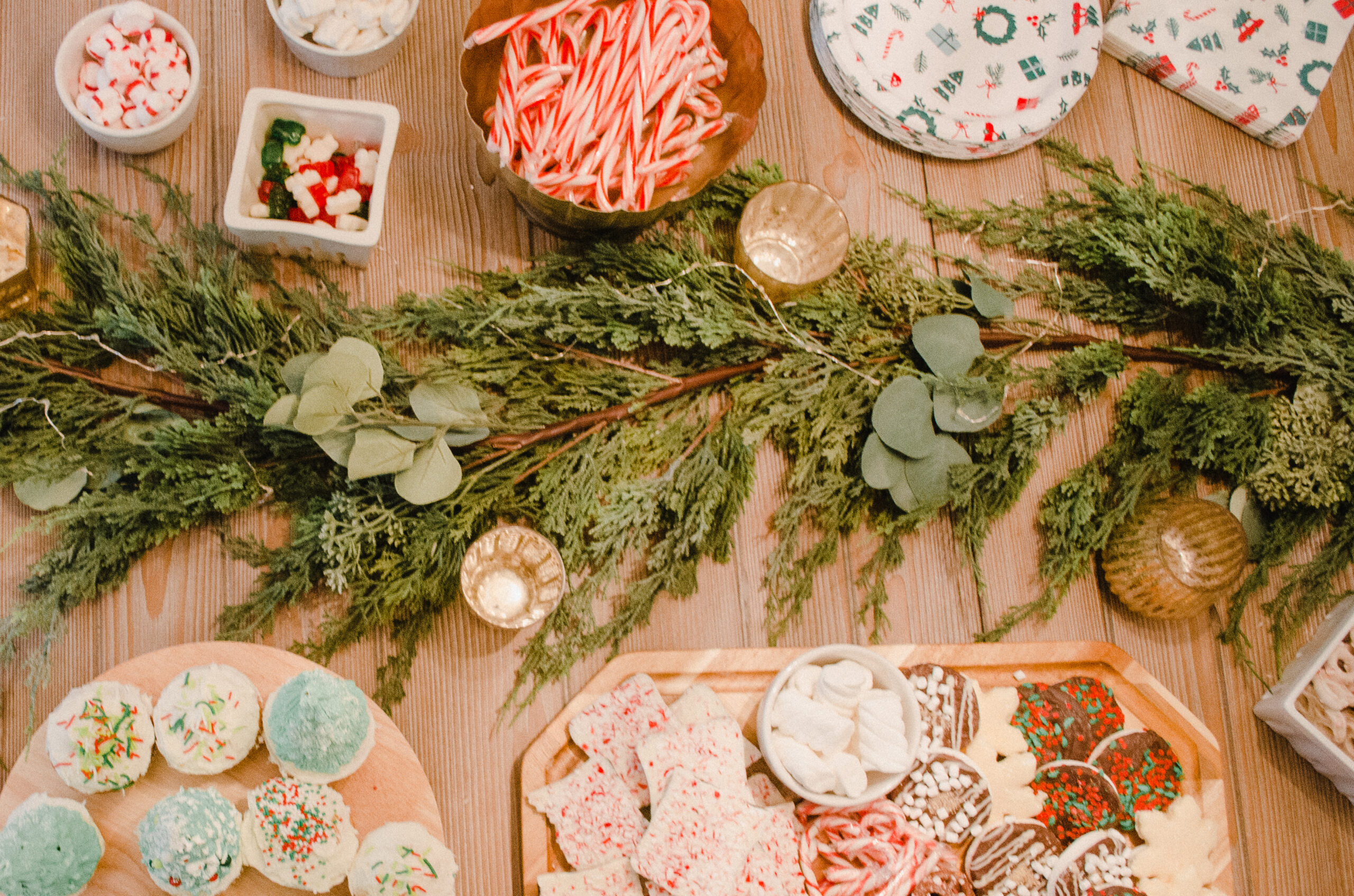 When staging my dessert buffet it was important to stagger larger platters with smaller containers to create a nice balance. Overall, it was a fantastic way to serve dessert to a large group of kids. It was also a helpful way to administer some portion control! We had so much fun on the train, can't wait for next year!