I try to make a rum based drink every season and this year I decided to make TWO! I've already shared my Spiced Egg Nog recipe and wanted to try something a little more tropical for drink #2!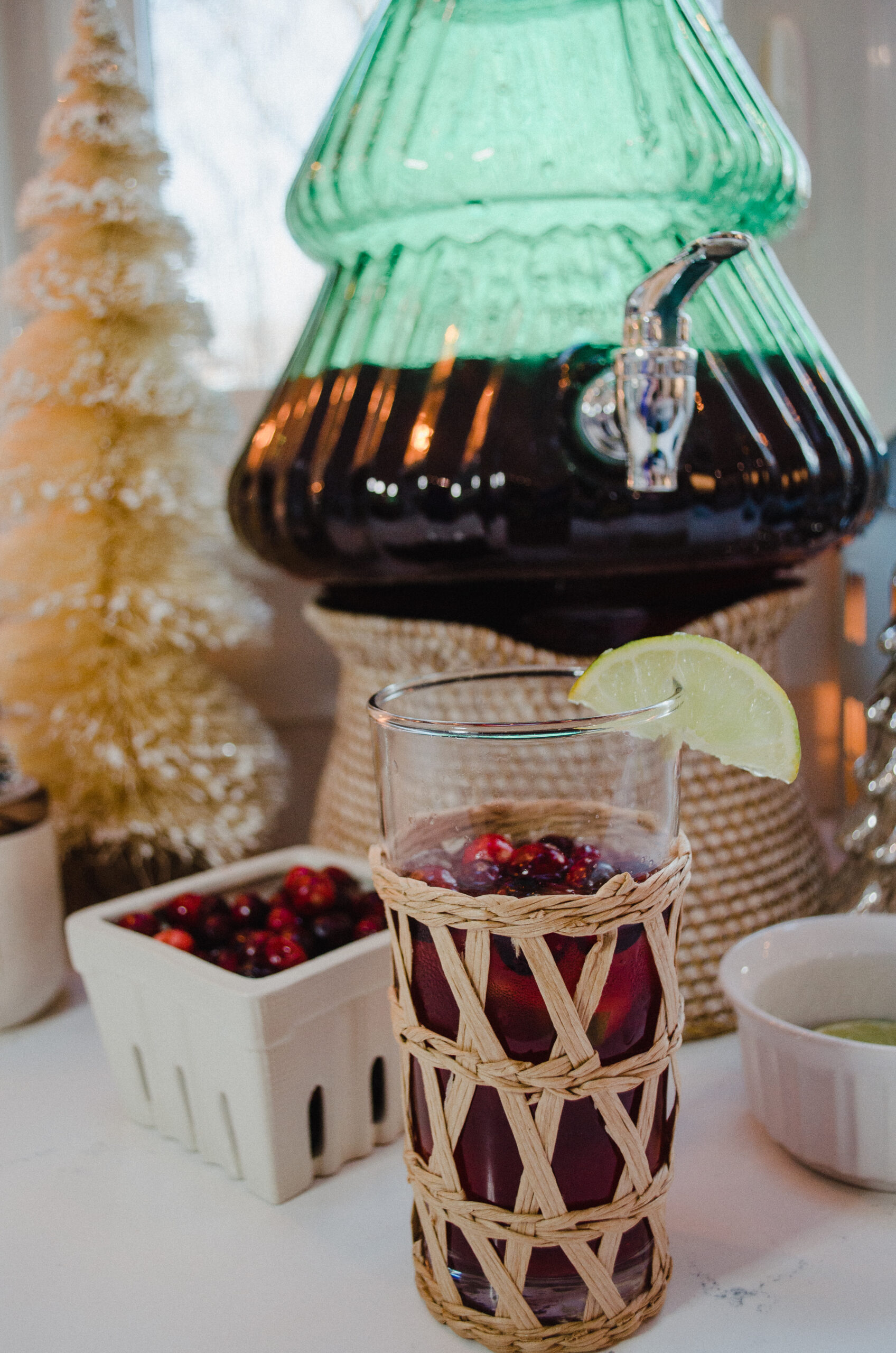 This drink is very simple. Ingredients include unsweetened cranberry juice, spiced rum, maple syrup, and ginger beer. This recipe yields a single glass, so feel free to multiply if you're making a pitcher! In a glass, mix together 1 1/2 ounce (unsweetened) cranberry juice, 4 ounces ginger beer, 2 ounces spiced rum and 1/4 ounce of maple syrup. Mix well with ice. Feel free to substitute the ice with frozen cranberries!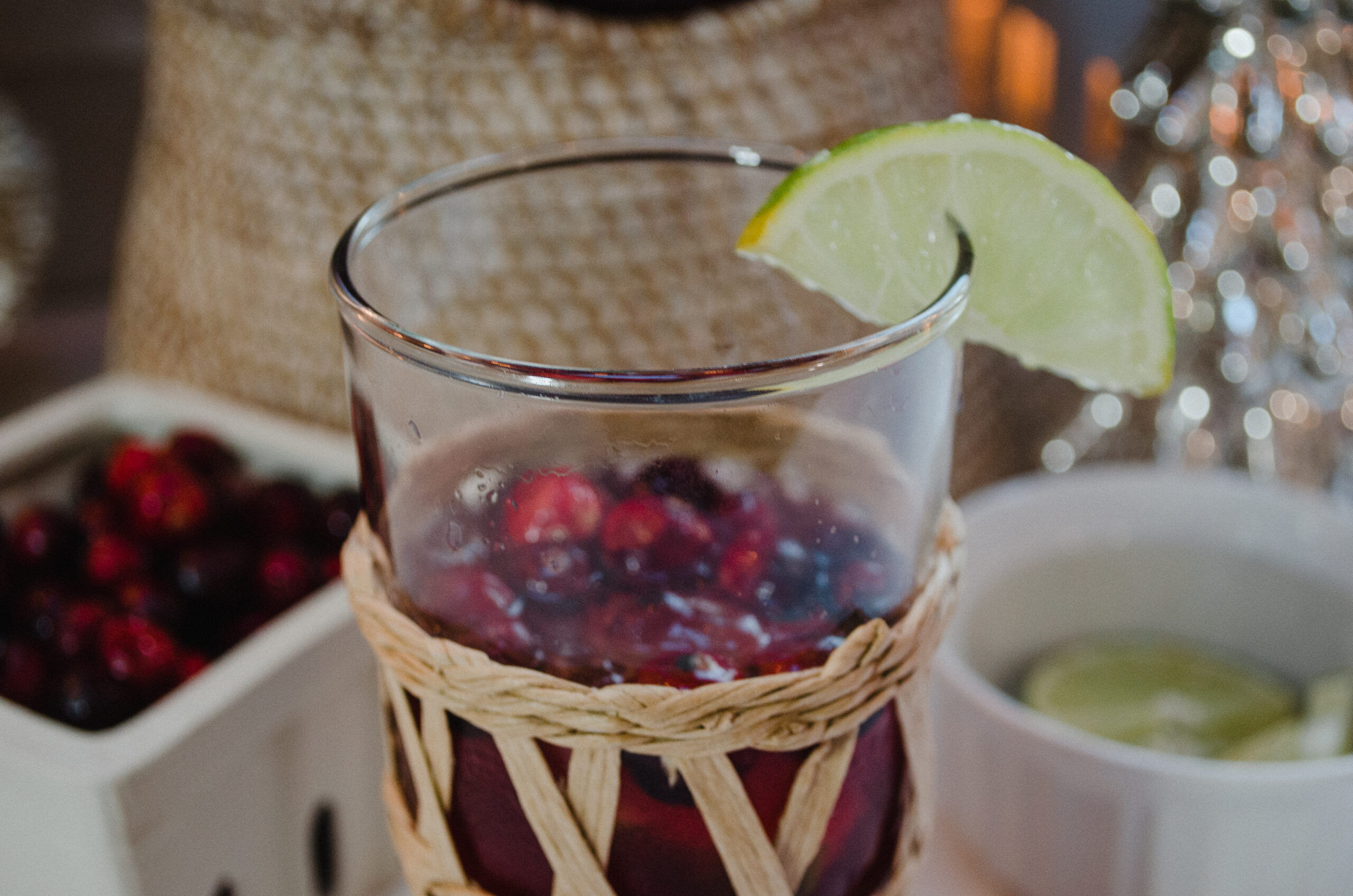 Garnish your drink with some cranberries and a lime wedge. Don't forget to squeeze your lime into the drink so you get all of the flavor! And enjoy! I love that this drink brings some summer time flavor into the holidays!
To serve, leave wedges of lime and loose cranberries available for your guests so that they're able to garnish their drinks to their liking! I found this super cute Christmas tree pitcher that I'll be using to serve mine. Hope you guys like this one!