A couple months back our family escaped for a little getaway to Auto Camp Cape Cod. I'm not big on camping, but THIS type of "camping" is totally doable for me – staying in an Airstream stocked with amenities! It was such a unique and fun experience, and I'm hoping to return to their other locations (they're located all across the US!). Here's a little recap of our weekend! I even have a coupon code for you!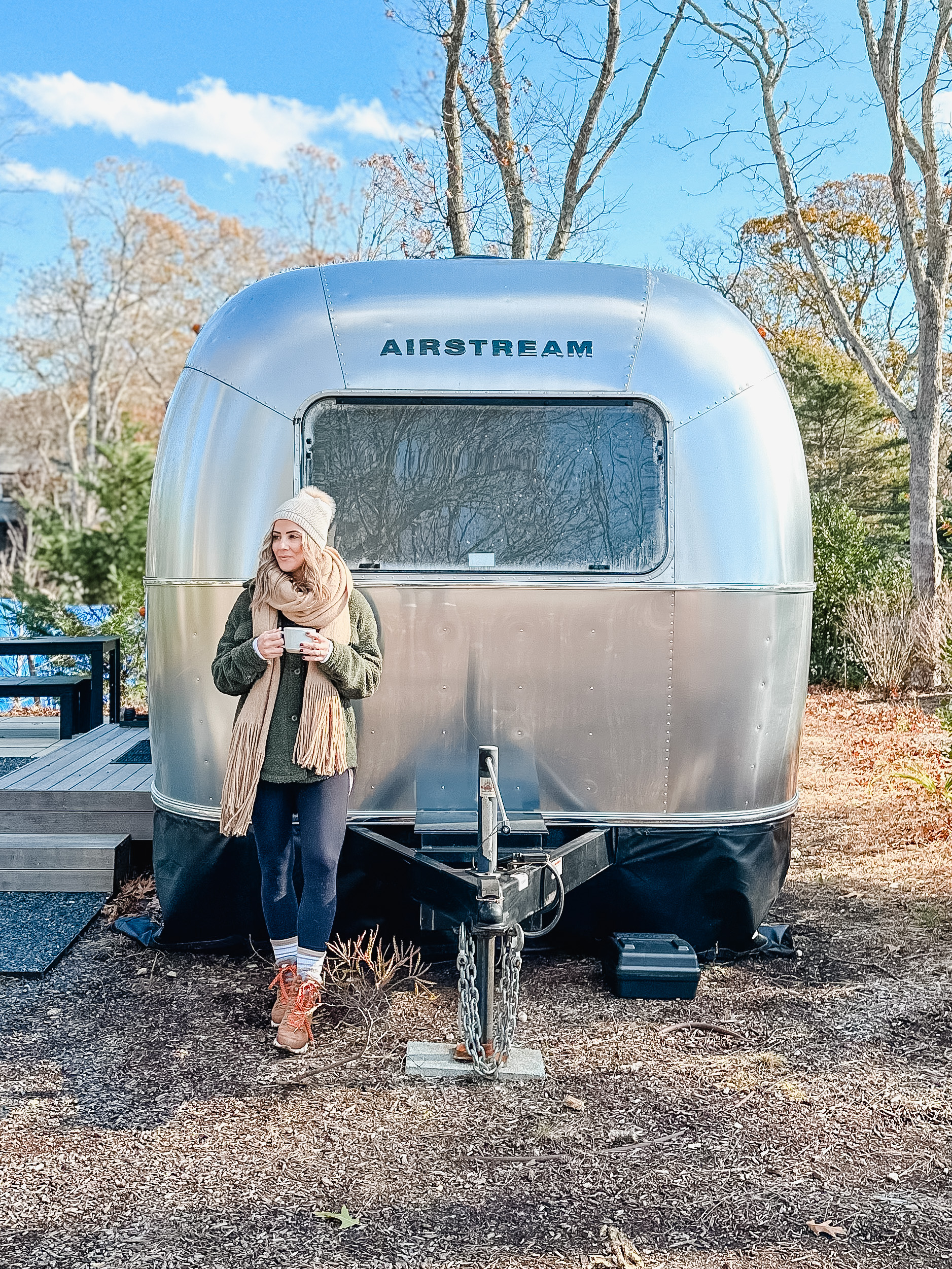 Auto Camp Cape Cod is located near Falmouth in the Cape. We visited during the off season, and while it wasn't exactly beach weather, that didn't stop us from having fun! The beach is close by and there's a nearby bike path – the Shining Sea Bikeway. We didn't check this out, but it came highly recommended from many of YOU and the staff at Auto Camp! We chose to spend our weekend hanging out at the Auto Camp grounds to see what they had to offer.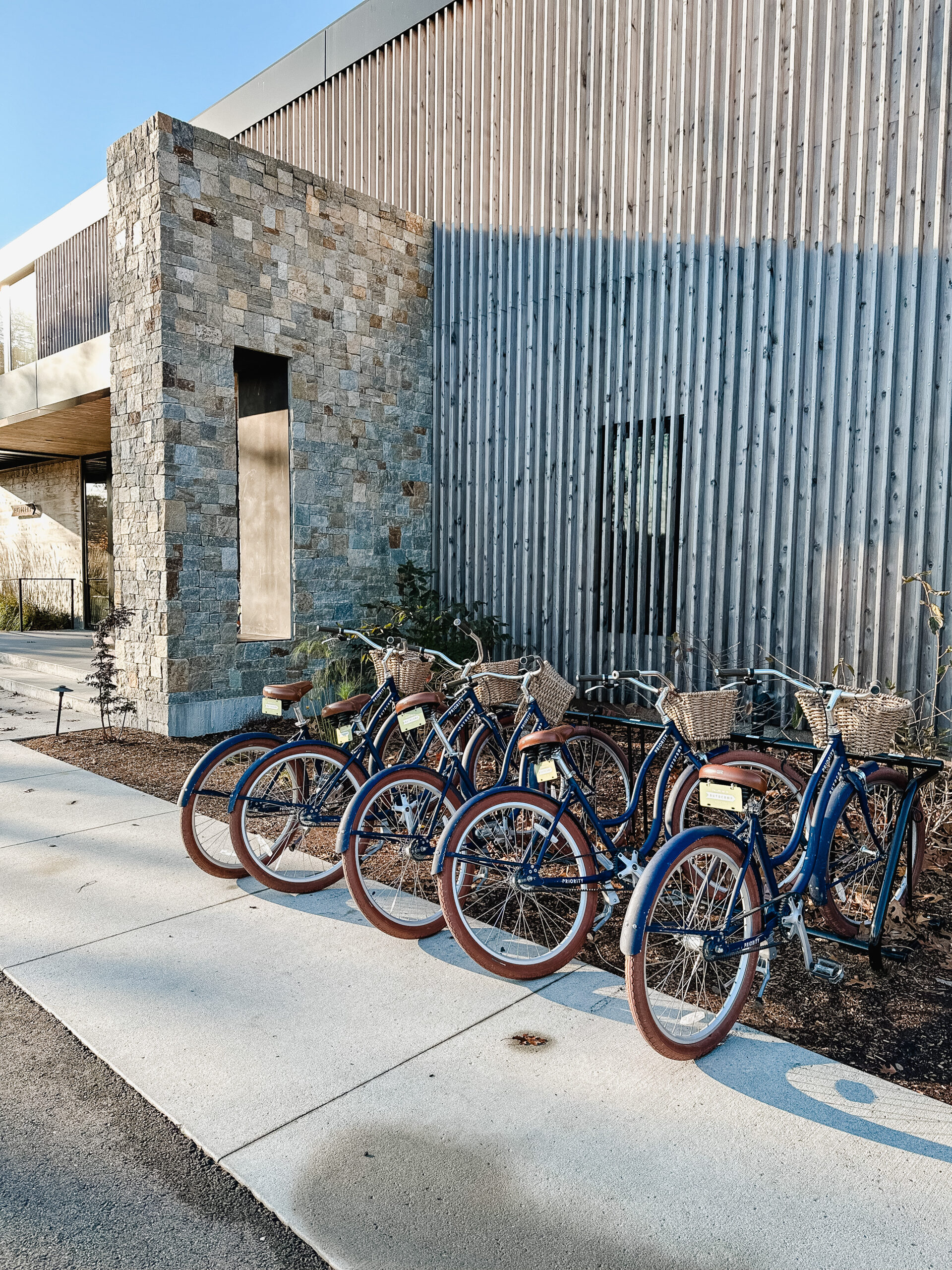 There are several accommodations, including Classic, Premium, and Vista Airstream Suites, Vista X Suites, Luxury Tents, Premium Basecamp Mini Suites, Classic Accessible Suites, Premium Accessible Suites, and Accessible Luxury Tents. You can see all of the accommodations and what will work best for you here! We were in a Classic Airstream Suite which was enough room for our family at this time. However, I think as our kids get bigger, we will need something a little different (or two!)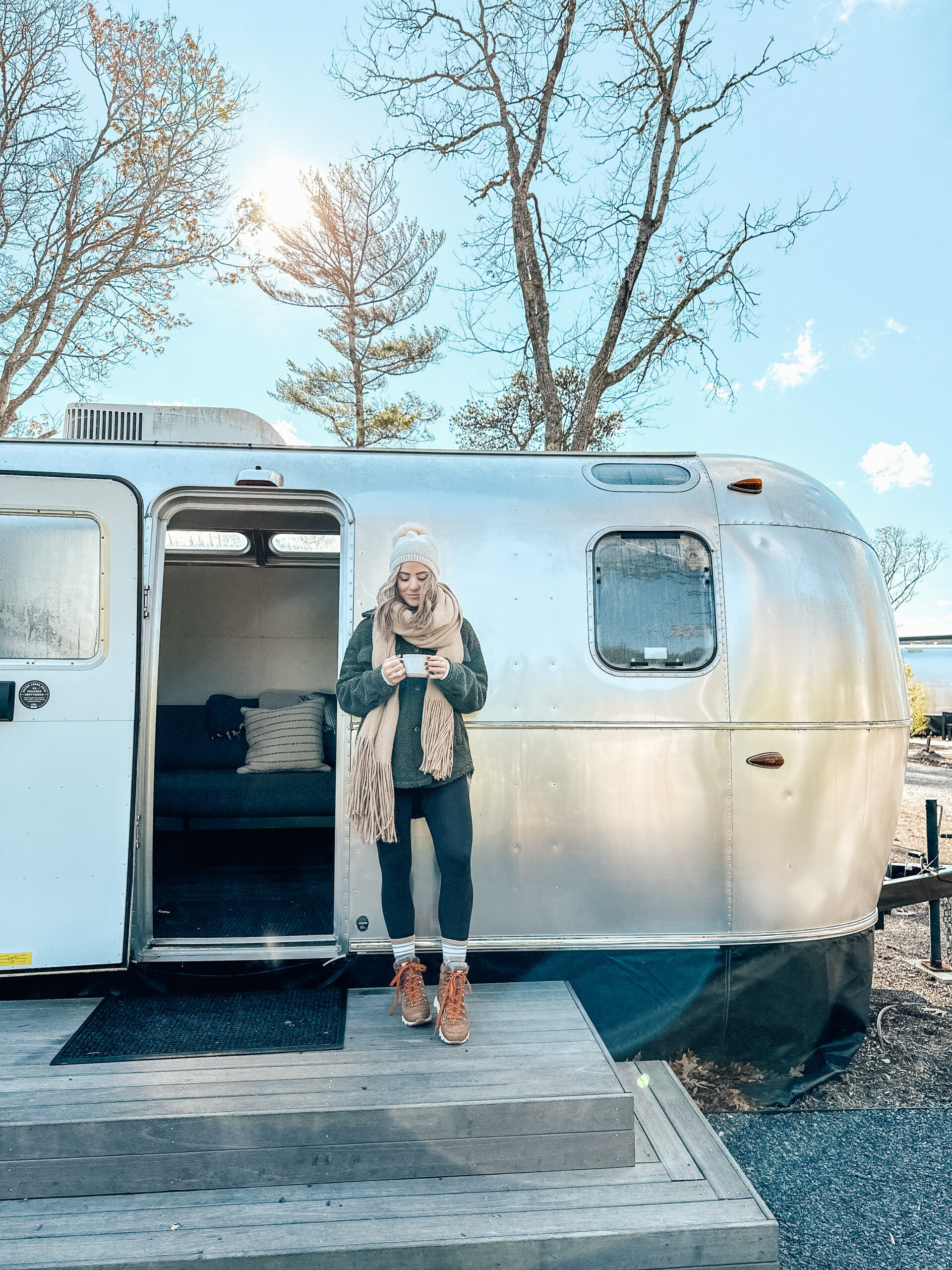 I was pleasantly surprised that our Airstream was stocked with a mini fridge, cast iron pan for grill cooking, microwave, dishes, French press, heating and air conditioning, TV, towels, robes, and more! We really had everything we needed right inside our camper. The bathroom was an impressive size for being in an Airstream, and I loved all of the decor touches in the space. Right outside our door was a grill, patio table, and some seating. The kids LOVED making s'mores!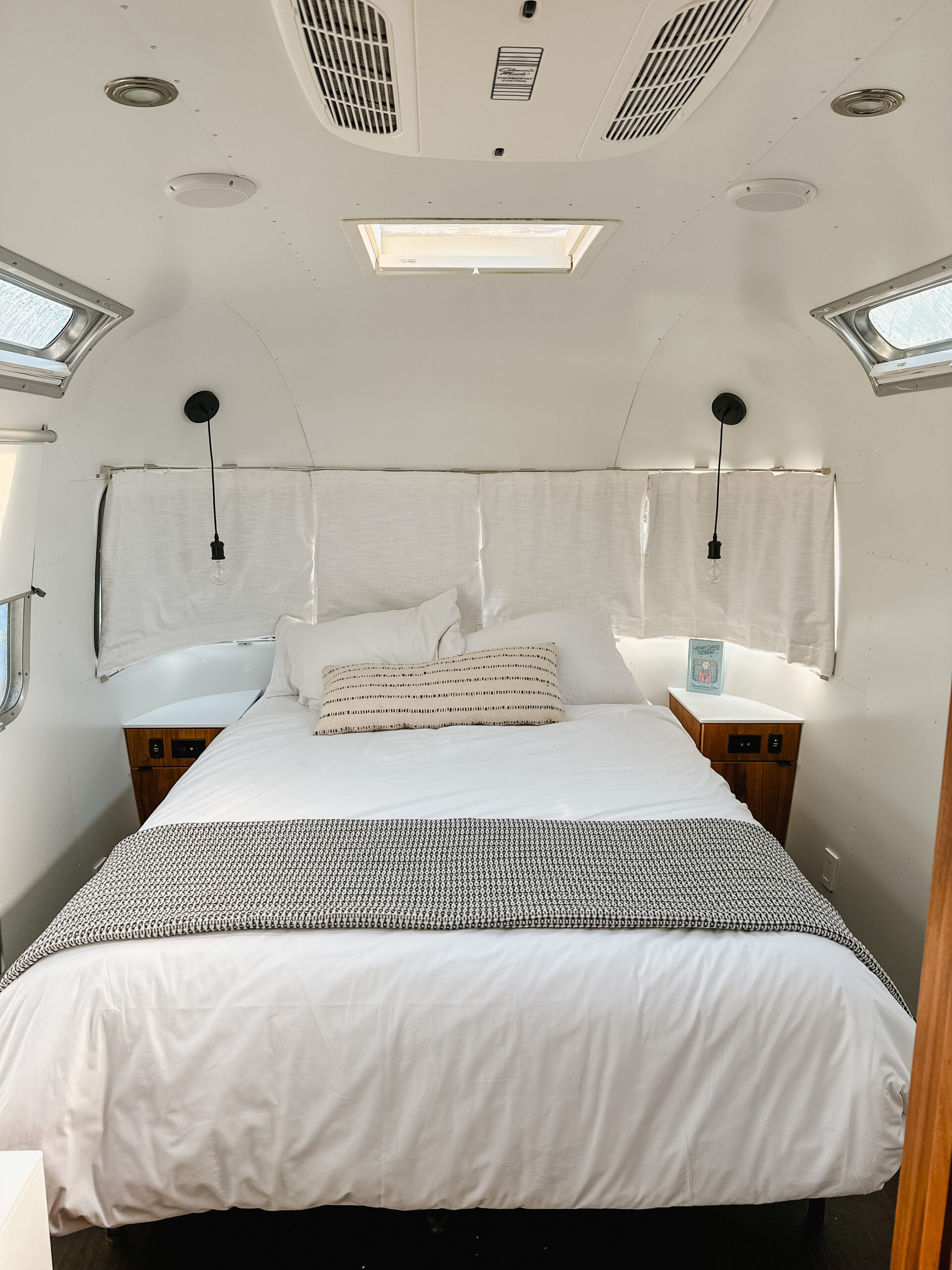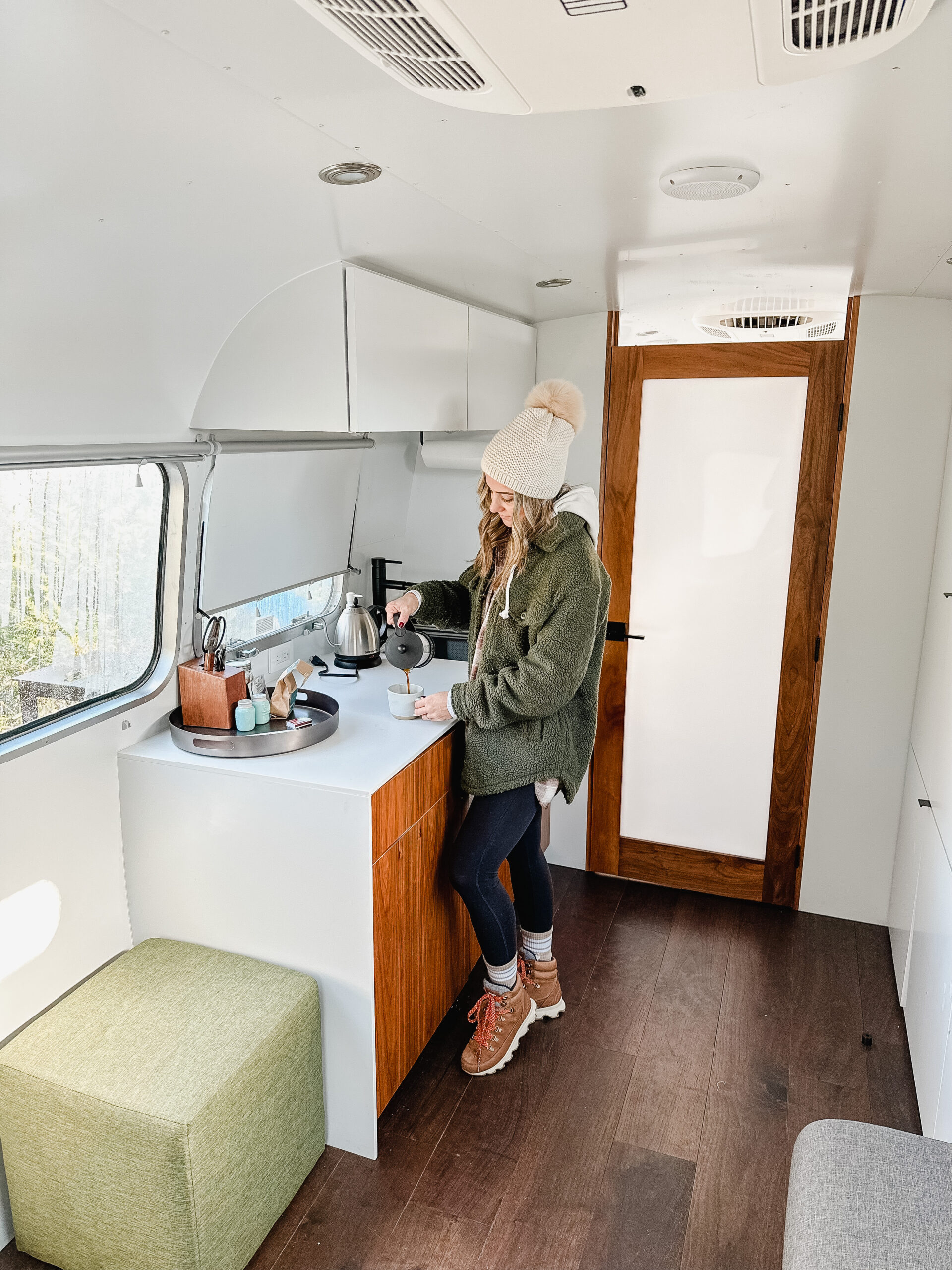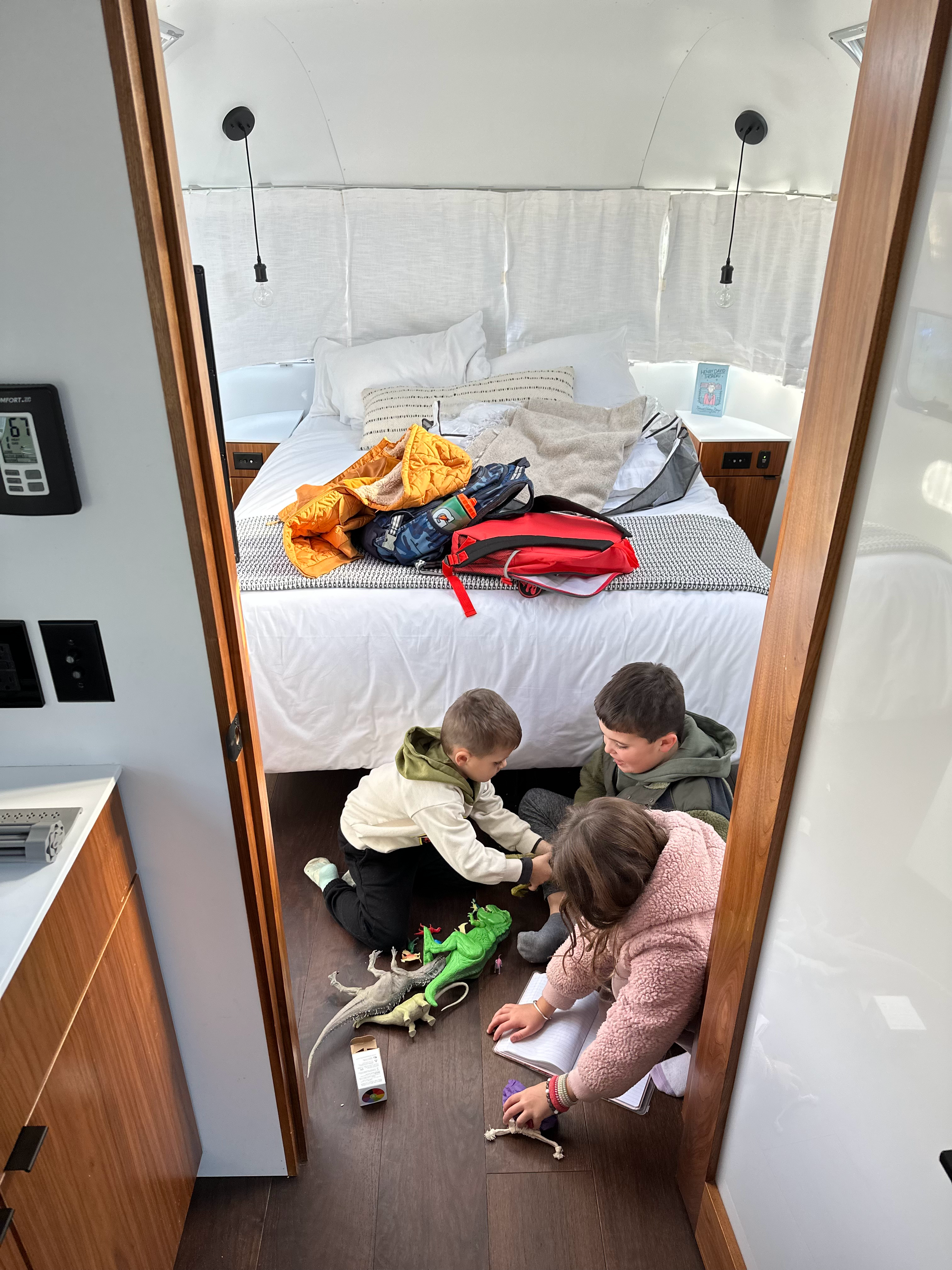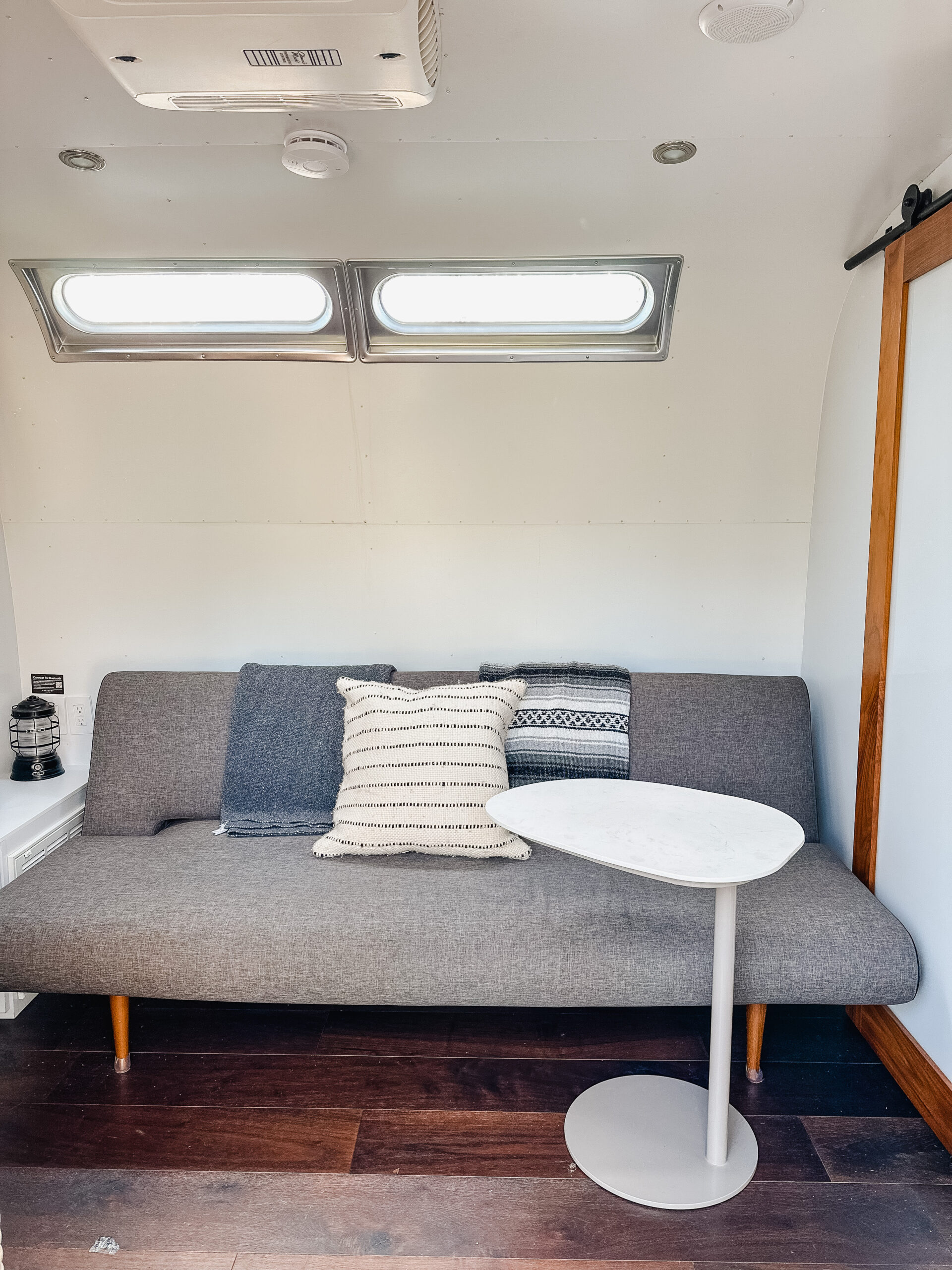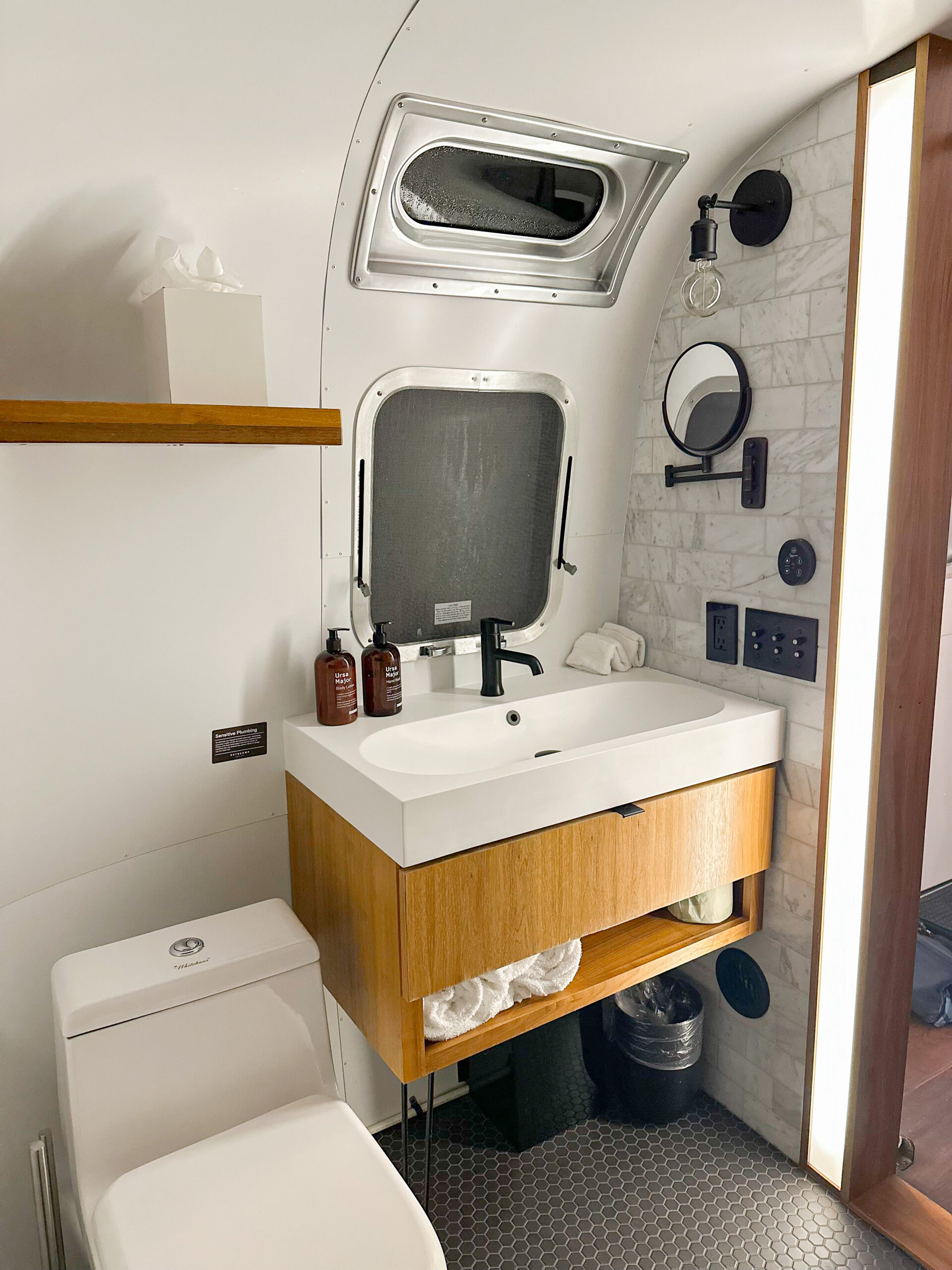 There's a General Store right at check in that's stocked with everything you might need, including wood, fire starters s'mores kits, food, toiletries, and more. There's grab and go snack and breakfast options, and they even had dairy free ice cream! There's also adorable Auto Camp merchandise for purchase, many from local artisans! Naturally, we had to take home a few things 😉 Right near the General Store is The Kitchen, which had fresh coffee as well as breakfast, lunch, and dinner options. There were also several community tables to sit at and enjoy. Right nearby was a lounge area with board games, table top games, and more! There was an indoor fire pit, as well. It was a nice little spot to hang and warm up! There's also bikes outside available to rent.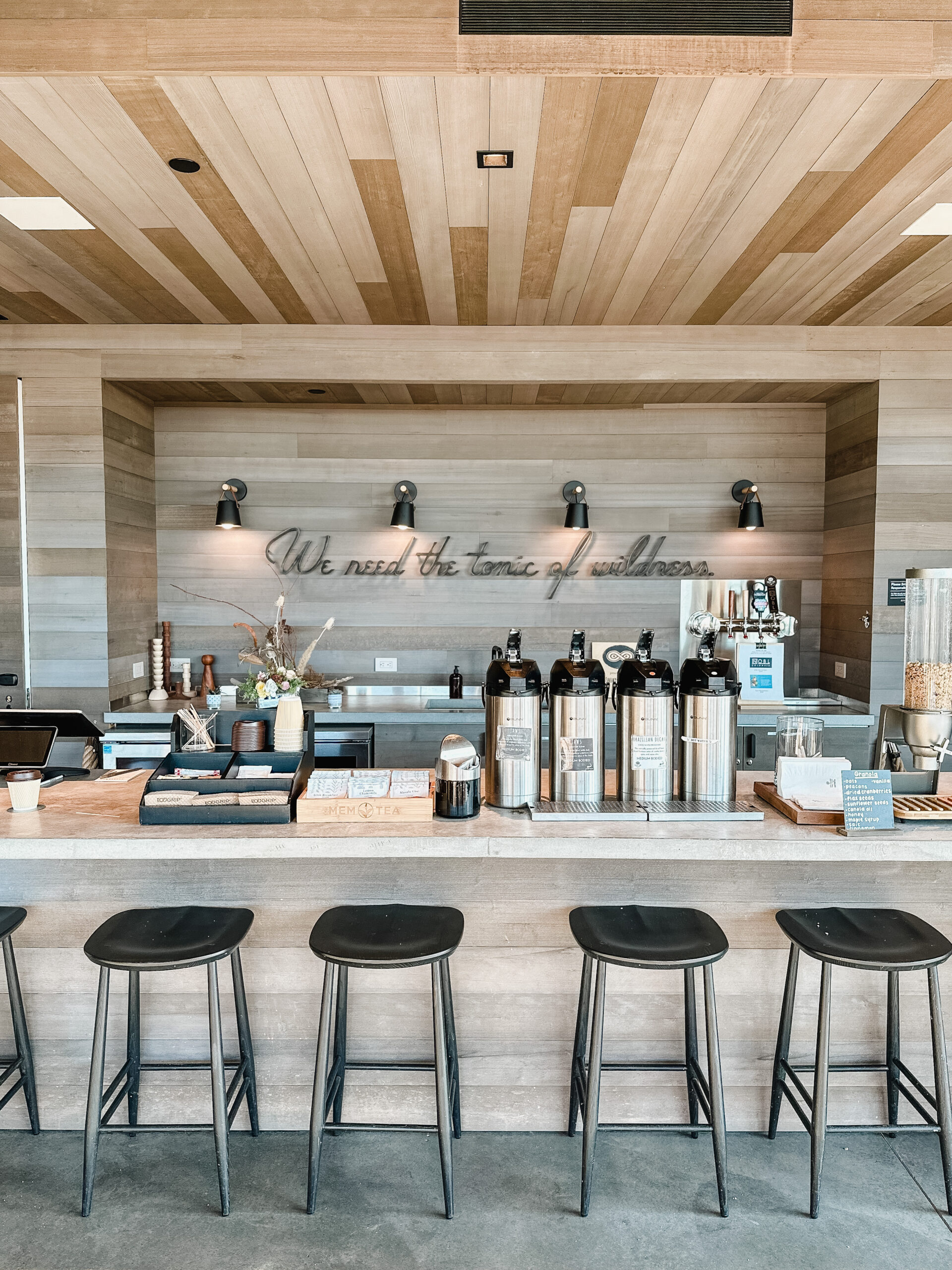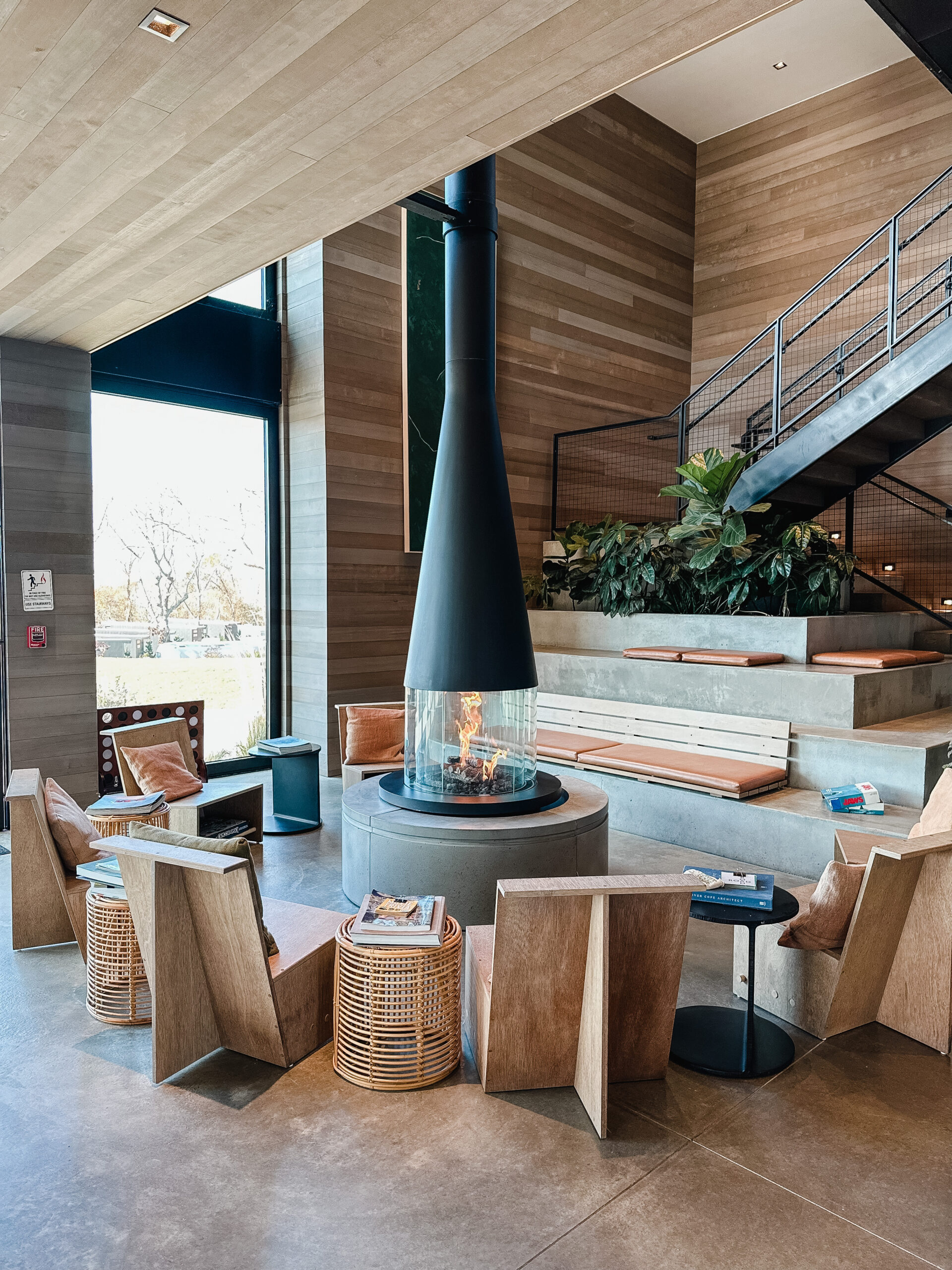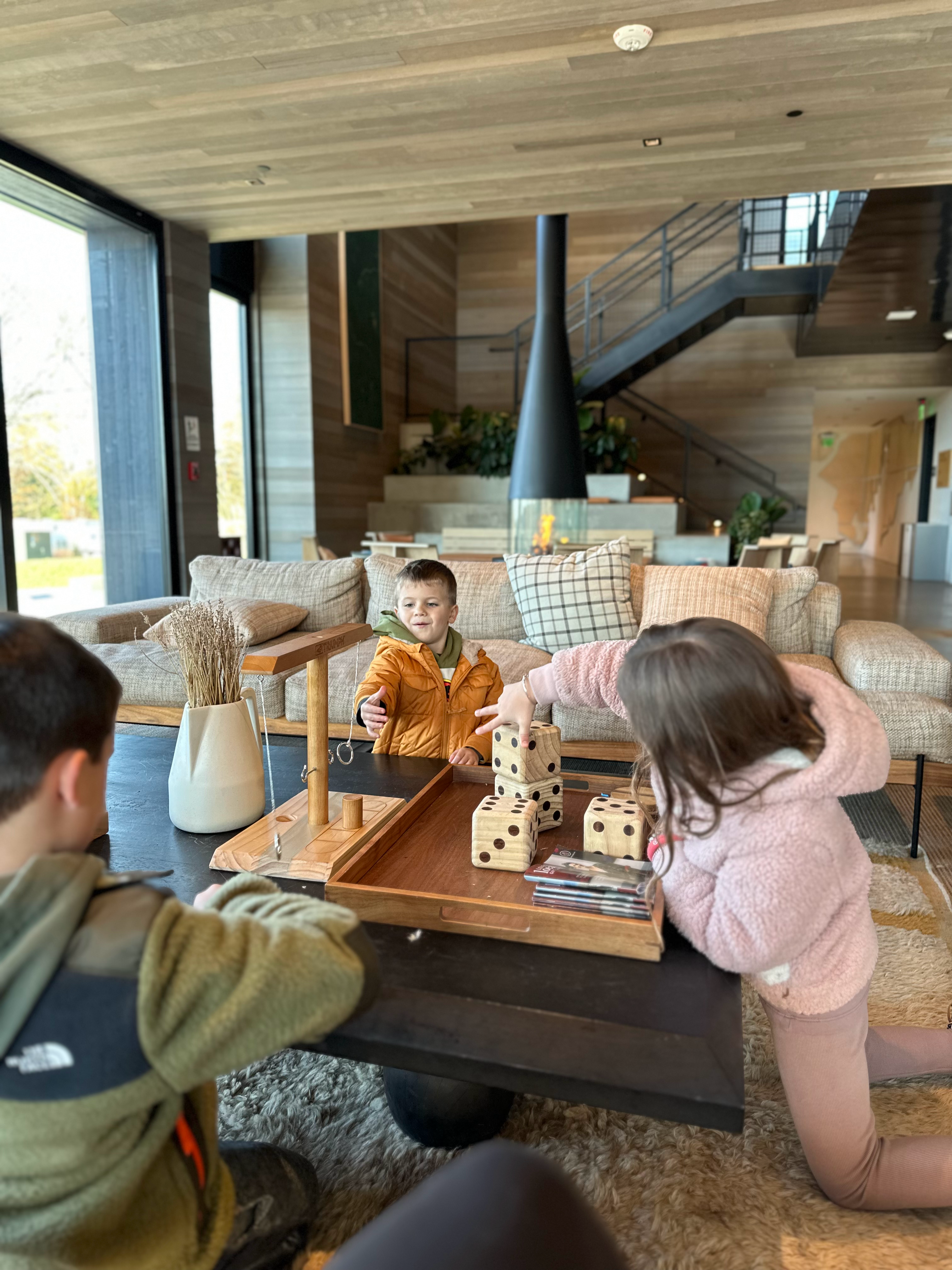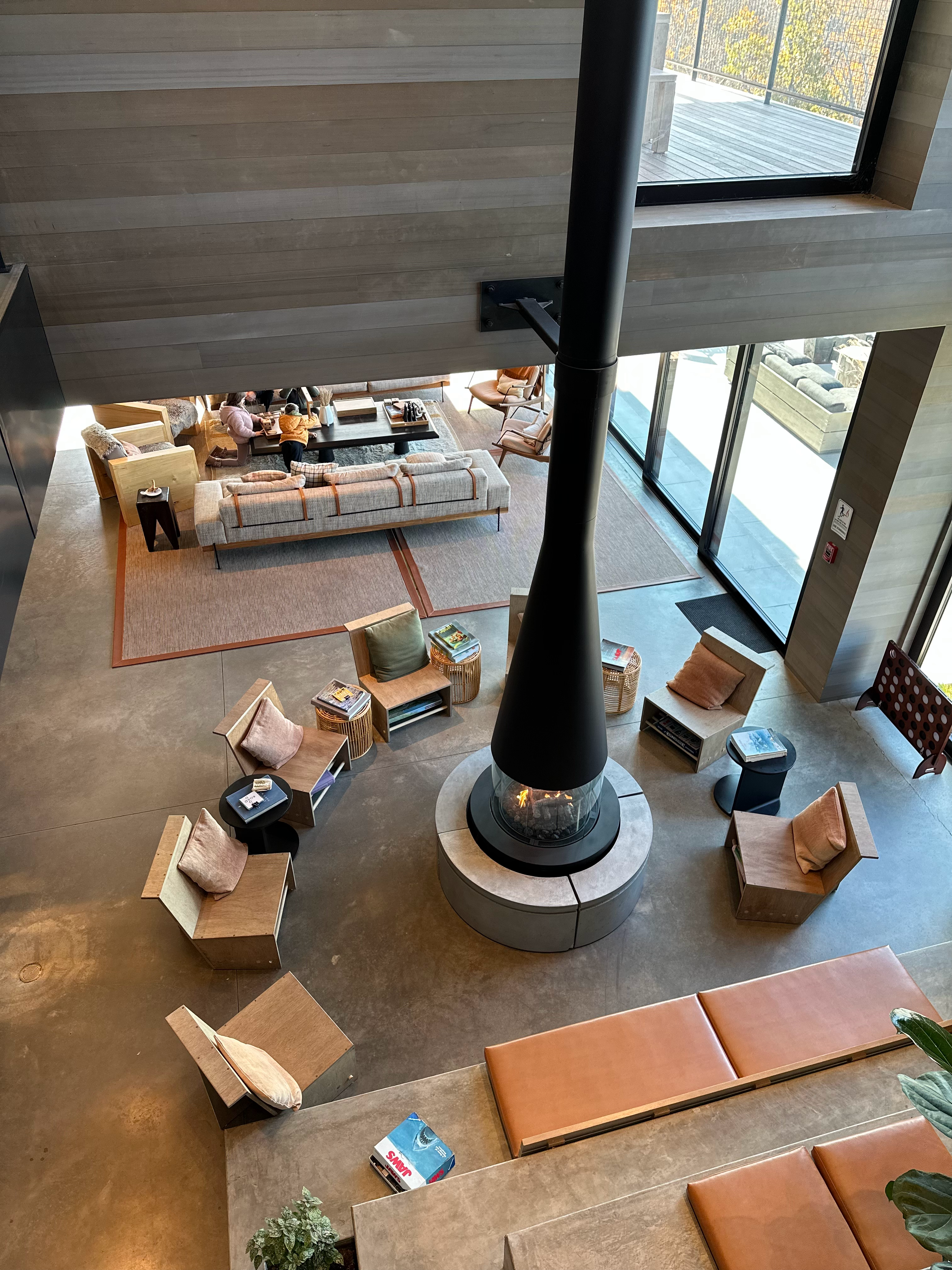 Right outside is a wooden playground for kids. My kids LOVE any kind of playground, so they enjoyed this for quite a bit! There's also a large fire pit outside, and several community areas along the campgrounds. Auto Camp also has complimentary activities like acoustic music by the fire and yoga for guests to attend! The best part – Auto Camp is dog friendly!!! There were so many dogs on the property, we loved seeing them all!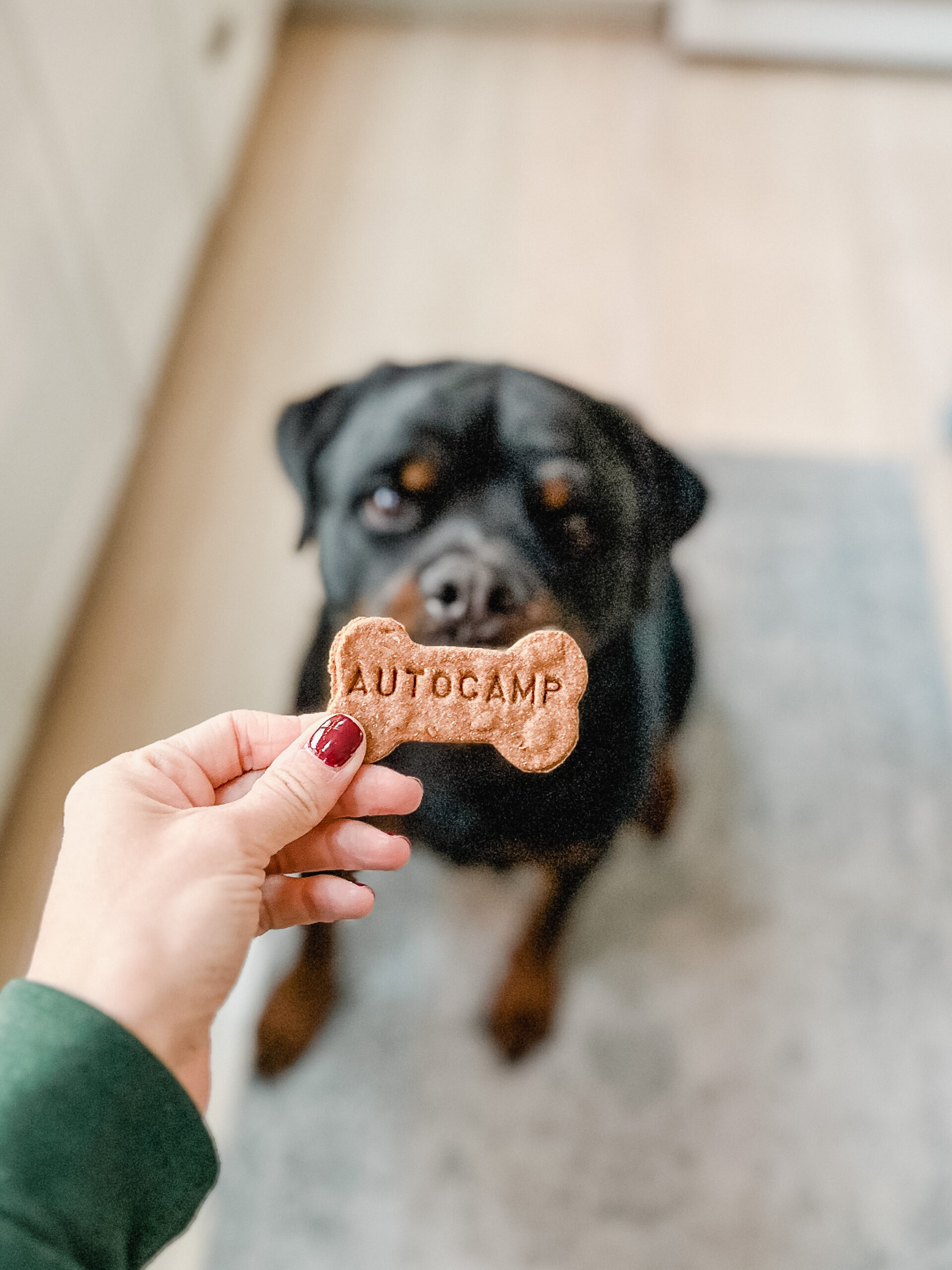 Overall, we loved our short stay at Auto Camp Cape Cod! We are hoping to visit several of their other locations including the Catskills, Yosemite, and Zion! If you'd like to visit one of their locations for yourself, you can use the code LAUREN10 for 10% off your stay!