Today, over 15 of my home decor products on QVC are more than 25% off! I'm making a list of 9 here so that you can jump on sales before they're over! If you want to see a full list of today's sales, head over to BYLAURENMCBRIDE on Instagram! Sales are updated daily in stories! Lots of marked down product are great Summer finds, some are even outdoor safe! And a few would make for a great Father's Day gift! Keep reading to see each sale item!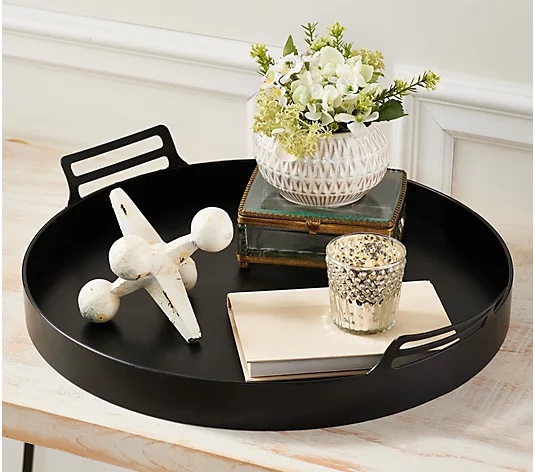 18″ Round Antiqued Iron Tray with Handles
Regular Price: $51 | Sale Price: $35
This antiqued iron tray sold out in brass but is currently 29% off in the color black! It's the perfect coffee or kitchen table centerpiece with ample room for table decor! It's also very sturdy and has a great weight to it if you want to use it for serving!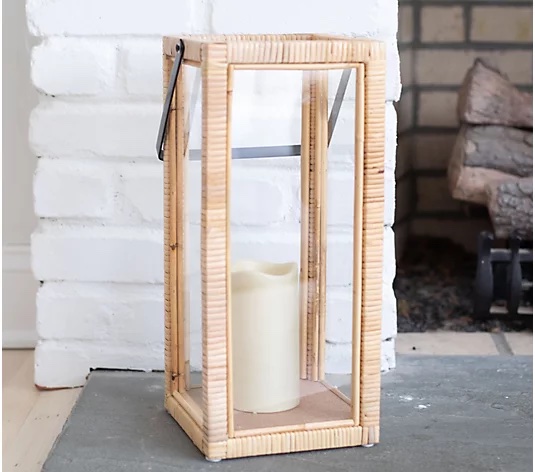 16″ Natural Rattan Wrapped Lantern w/ LED
Regular Price: $97 | Sale Price: $64
This rattan lantern with a removable LED candle comes in a wrap of "natural" (pictured above) and white. It's a fantastic coastal decor piece and comes with an 18hr off / 6 hr on timer function so you can set it and forget it! It's great for a fireplace, as shown here, and adds a very pleasant ambience to any space!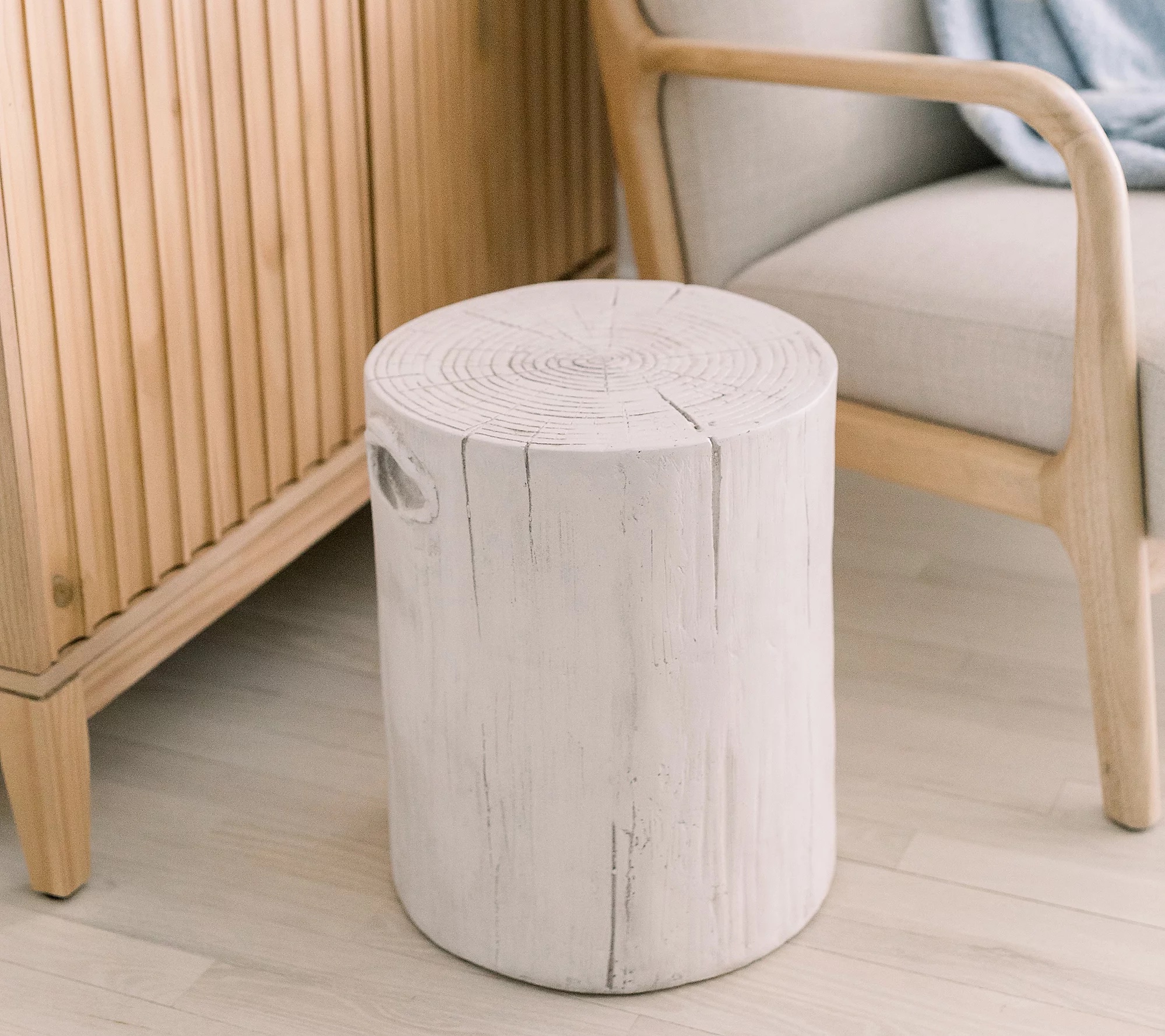 15.75″ Tall Faux Wood Garden Stool
Regular Price: $98 | Sale Price: $68
This indoor/outdoor garden stool is such a unique addition to any space. It's fade and weather resistant, and is one of my most versatile pieces! With a weight limit of over 300 lbs., it makes for great extra seating! It also has a level top and is the perfect side table. Lastly, I love to use it as a plant stand. Even though it's sturdy, it's easy to move and I'm constantly finding new uses for it.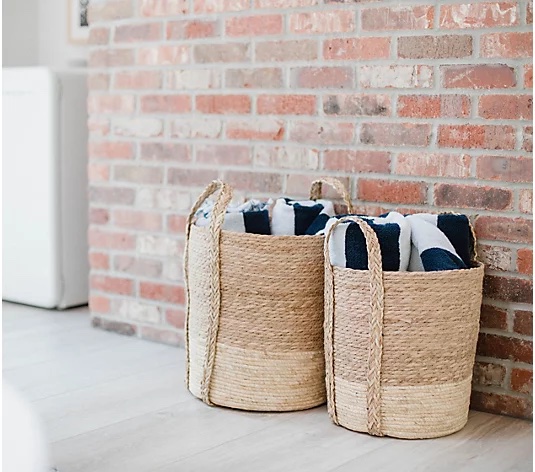 Medium & Large Hand Woven Grass and Husk Baskets by Lauren McBride
Regular Price: $92 | Sale Price: $55
These medium & large hand woven baskets are a perfect example of beautiful AND functional decor. I feel like I need a set for just about every room in my house! These could make for a great Father's Day Gift for the dad who need some help tidying up. And, you get BOTH for just over $50! That's less than $30 per basket!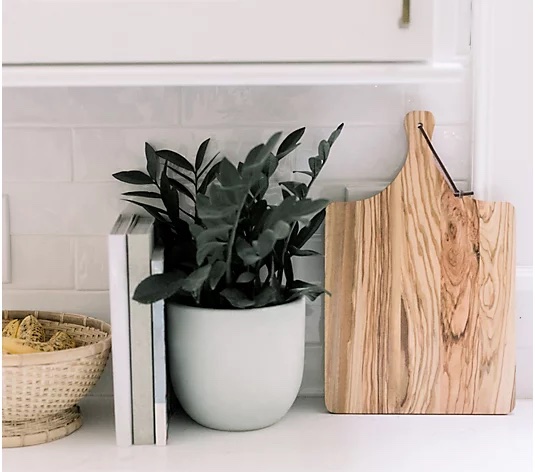 16″ Olive Wood Decorative Paddleboard by Lauren McBride
Regular Price: $54 | Sale Price: $39
My 16″ cutting board would make a perfect Father's Day Gift for a Dad who loves to cook! Not only does it serve as a great tool during prep, but also as a great tray for serving! And, when not in use, it makes for great wall decor! 3 in 1 for less than $40!
25″ x 40″ Outdoor Safe Layering Mat by Lauren McBride
Regular Price: $56 | Sale Price: $23
These outdoor safe layering mats come in two colors; white and blue. Their nautical theme help add a coastal flare to any outdoor space! And they're currently OVER 50% off!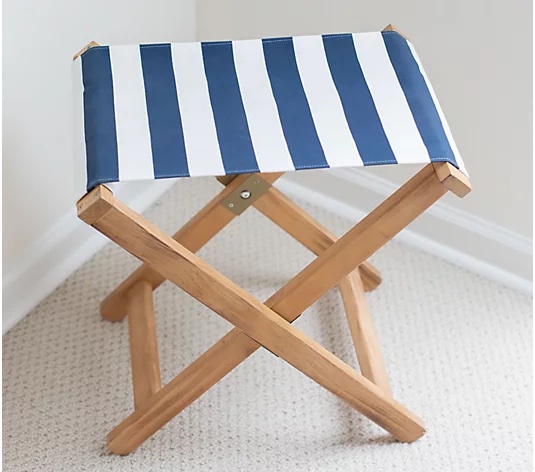 Collapsible Indoor/Outdoor Wood Camp Chair by Lauren McBride
Regular Price: $76 | Sale Price: $49
This collapsible wood camp chair is a great compact seating option for people who don't have a ton of extra space! And, it comes in three different designs. Opt for one or buy all three to add a great, practical seating option to any indoor OR outdoor space!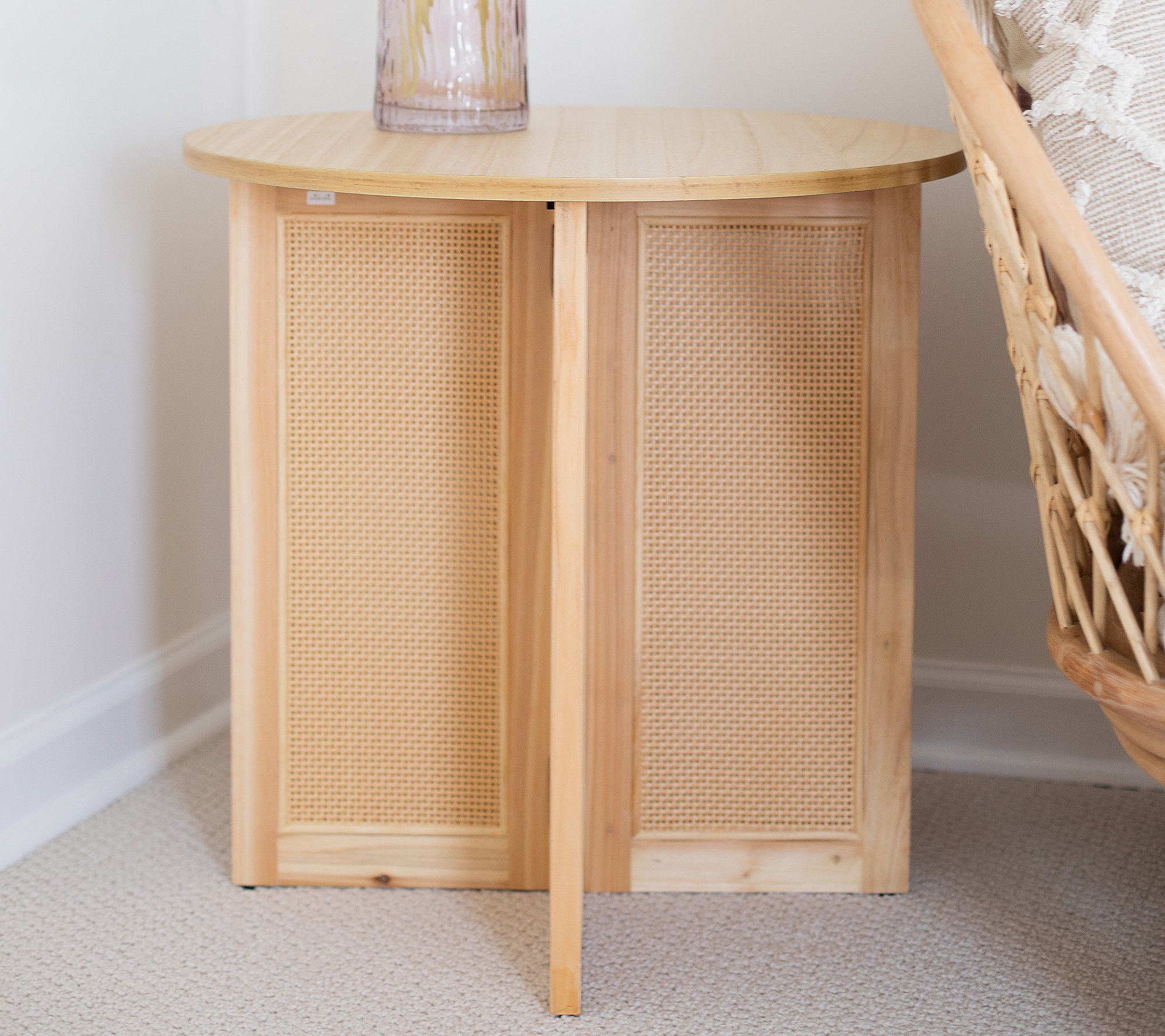 22″ Side Table with Faux Cane Detail by Lauren McBride
Regular Price: $146 | Sale Price: $98
This 22″ side table is ALSO easily collapsible if you're someone living in a compact space. It could also make for a great college apartment addition as it's easy to compact and pack up for move in! It's light yet sturdy and adds a coastal touch to any living space!
There are over 15 sale items today, so head over to QVC to see EVERYTHING that's for sale right now! And don't forget to check in regularly as sale items frequently change! Do you want to see more blog posts like these? Let me know!