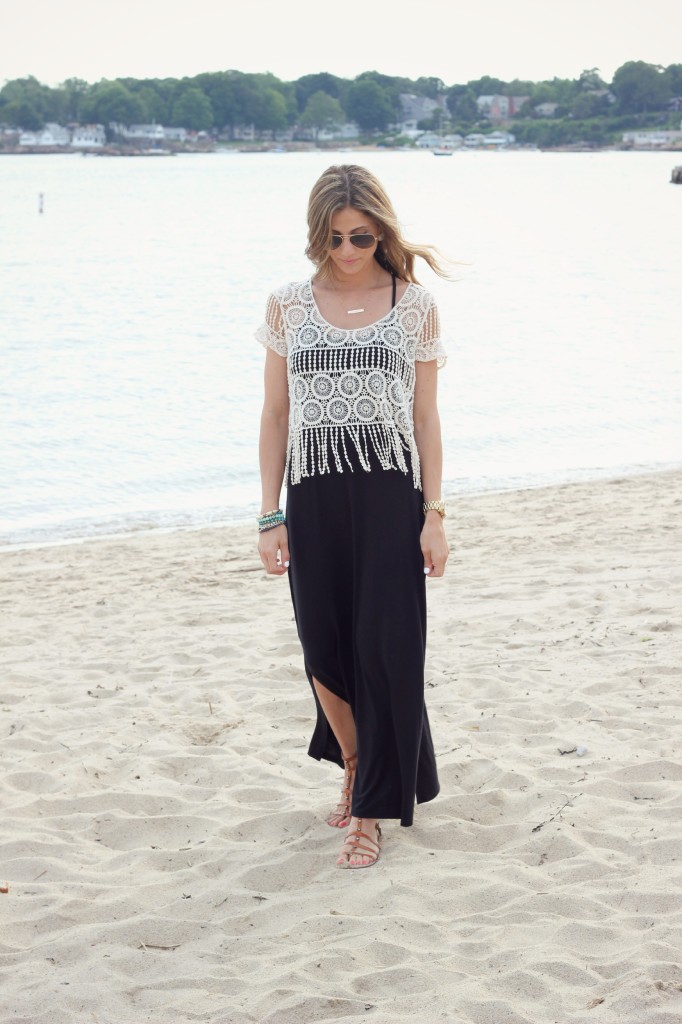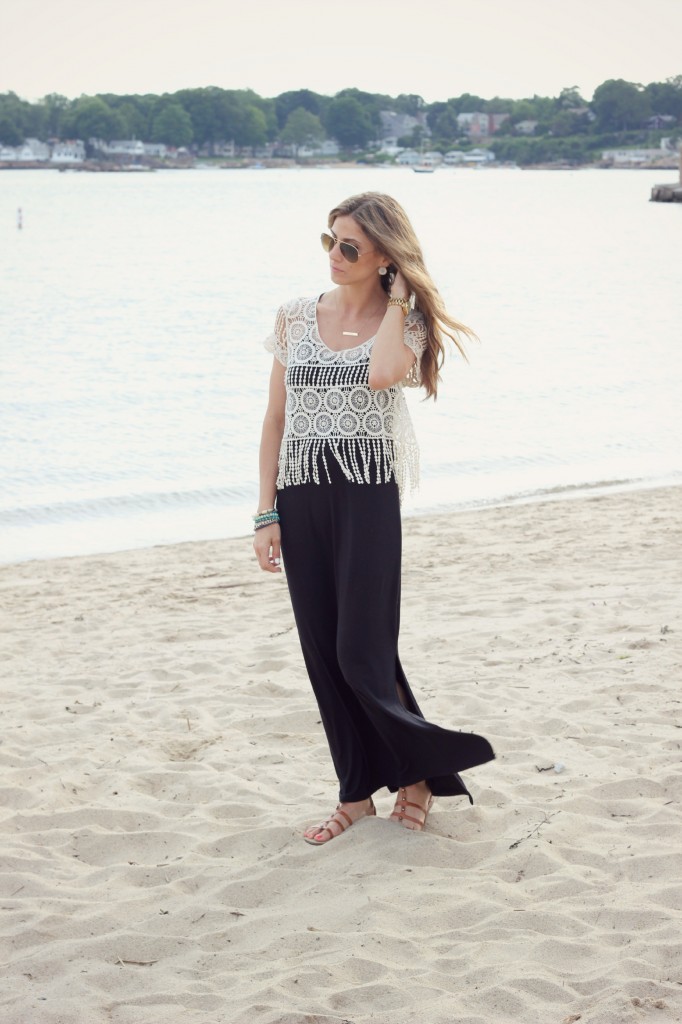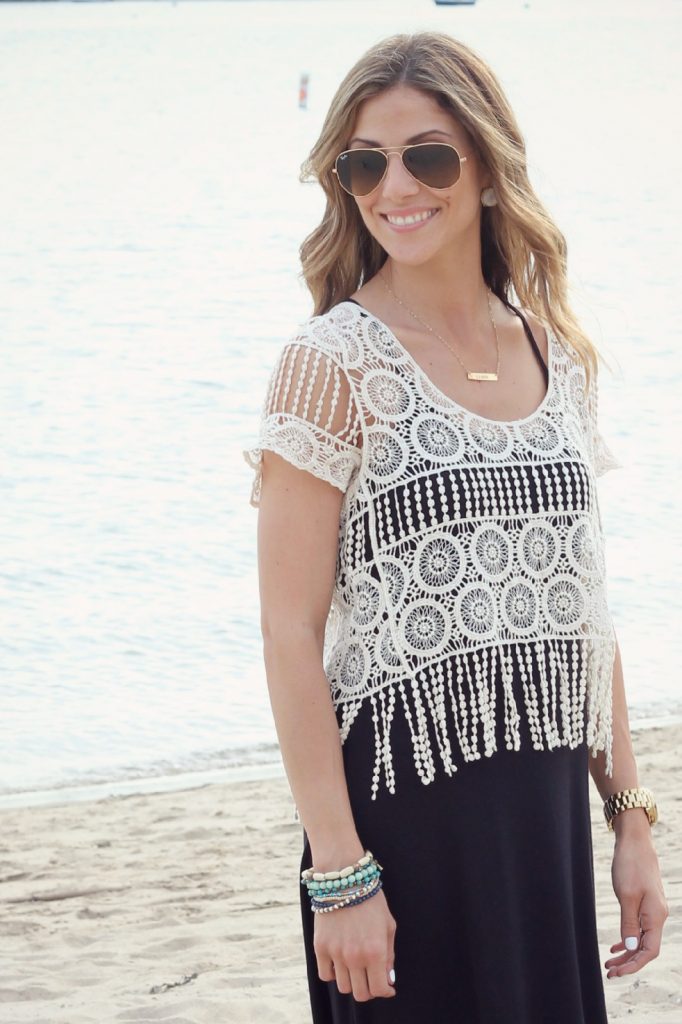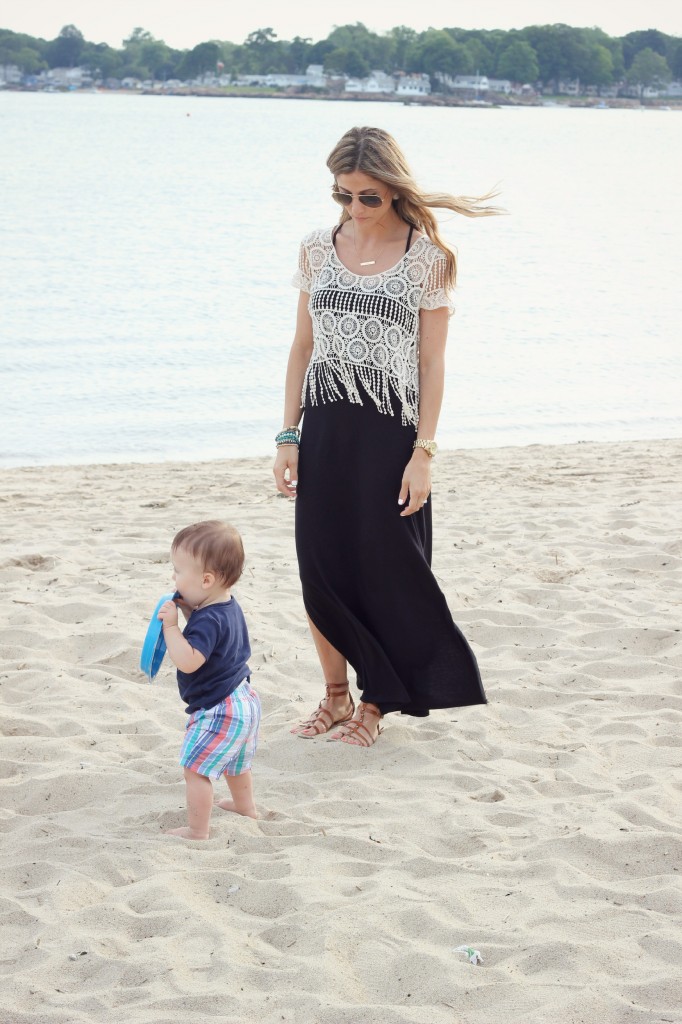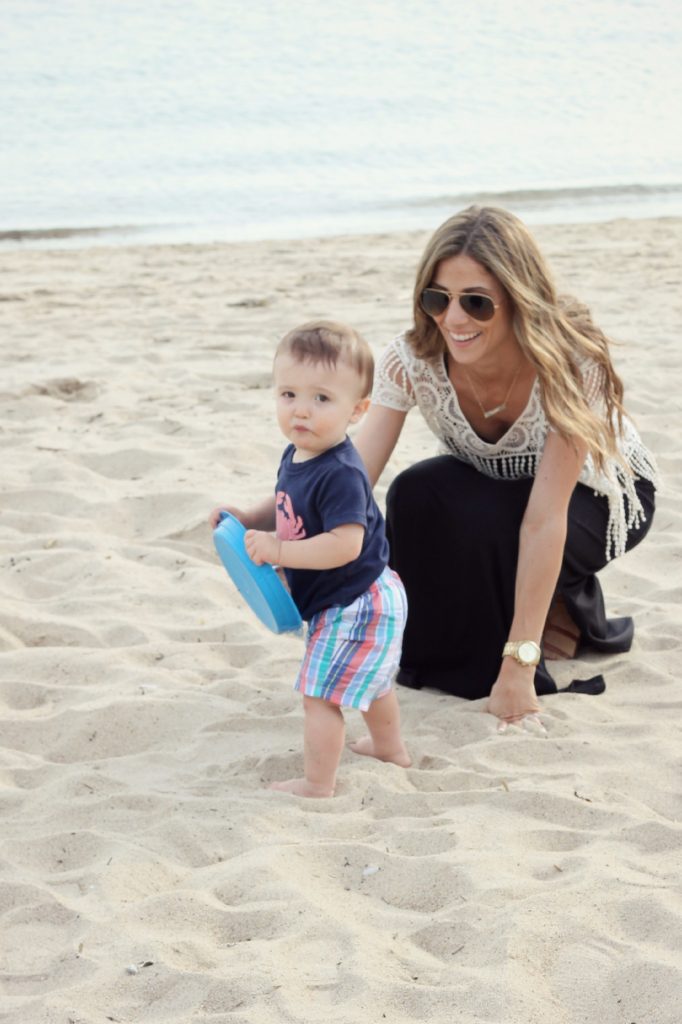 Someone kept trying to eat sand…..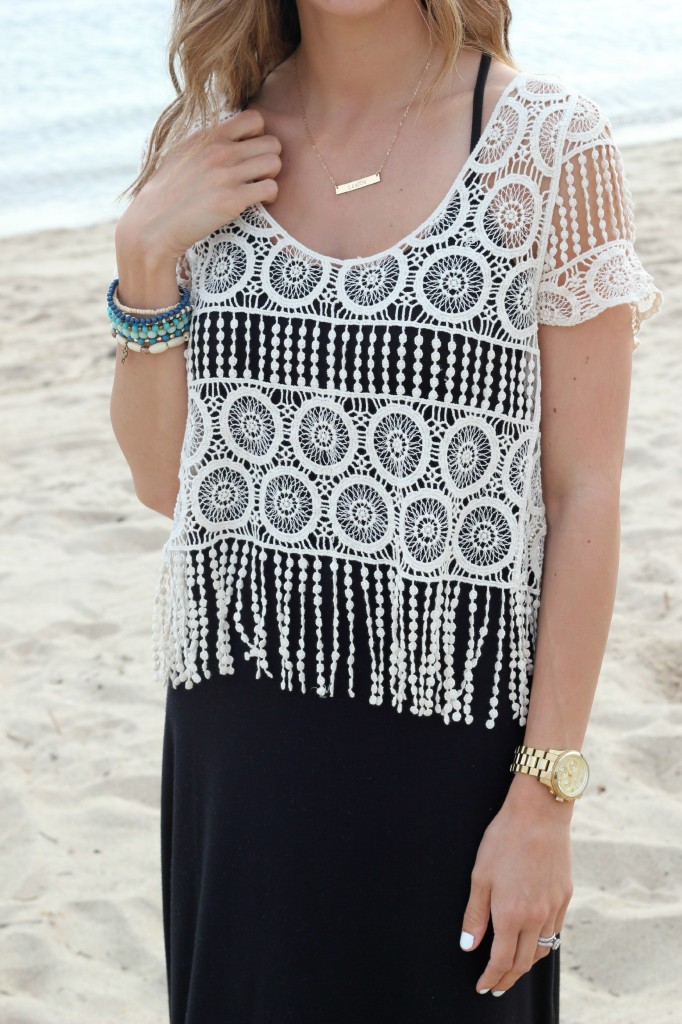 Me: Top: TJMaxx (option) / Dress: Target (On sale!) / Shoes: Target (option) / Bracelets: Kohls (option) / Necklace: The Silver Wren / Sunglasses: RayBan / Nail polish: Essie Blanc
Landon: Top & Shorts: Carters
I've been blogging for a few years, but have really only just begun to take it seriously. I know my blog is small in comparison to others, and really I don't even know how many of you actually enjoy reading it, but it's something I really enjoy writing because it's a creative outlet for me. I can't find much time for creativity anymore, and this little piece of the internet allows me to write whatever I want out there. That's part of the reason I went through the name change and got away from one specific topic. I just wanted a place where I can write about anything without feeling pressured to conform to a certain niche.
There are many pros and cons of blogging, but one of my favorite pros is that I get to connect with so many wonderful people. I've met some very close friends through blogging, some that are even closer to me than friends who live 20 minutes away (when they may live over 1000 miles). It sounds crazy, but it's really not this day in age when everything is all over the internet. And I love finding new blogs through blogging (it's really neat how you stumble upon new blogs, and then can't even remember how you got there but are really glad you did!) I'm sure that's how some of you got here, right? 🙂
Today's outfit post is inspired by one of the new blogs I found, Convey the Moment. Eleni posted a similar boho outfit that I fell in love with and knew I wanted to recreate. I loved it so much, I thought I would share it here! I hope you enjoy her blog as much as I do, because it's really beautiful! Plus she's a nurse, and obviously I love that.
We've been really enjoying bringing Landon to the beach for dinner in the evenings. Even though it involves chasing him and trying to avoid him putting sand in his mouth, there's something stress relieving about being down by the water and drowning out the craziness of the day. Lately I've been craving anything that separates me from work/life stress because its so easy to get caught up in it. The beach is my happy place and will always satisfy that need.
Happy Wednesday!