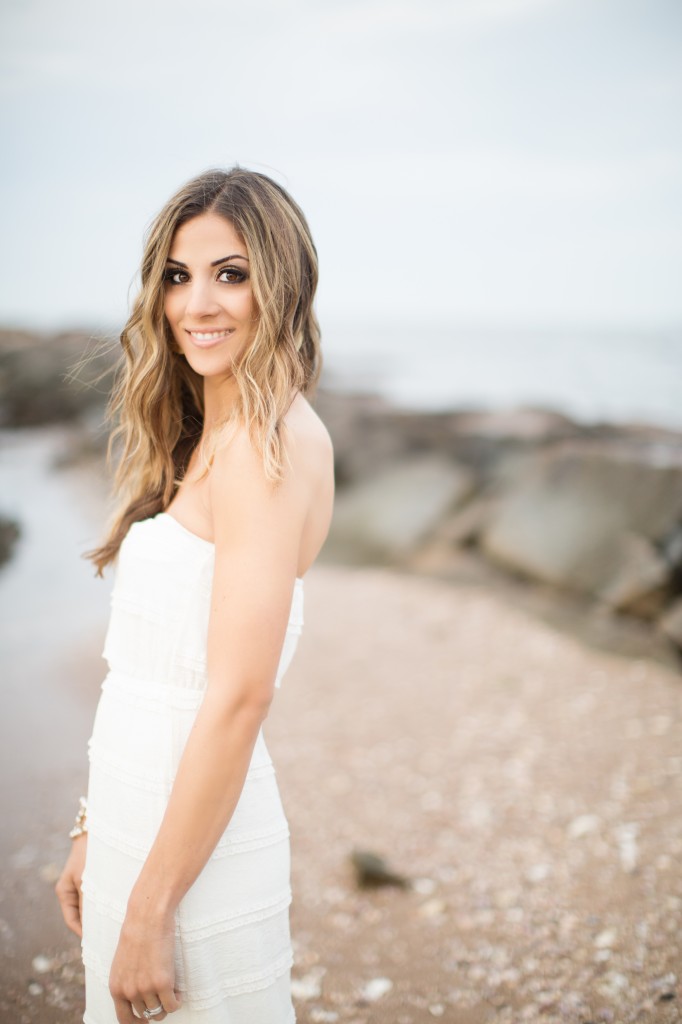 (Photo credit: Tiffany Farley)
Hi there! I'm Lauren McBride, and this is my blog where I bring you a little piece of my passions in life one post at a time. My love for blogging stems from the hope to encourage and inspire other women to be the best versions of themselves, inside and out! I believe in sharing life's authentic moments with you, as I find there needs to be more of that in this social media driven world. You'll find a little of everything on here, from casual mom style to functional home decor. I live in a beach town in Connecticut with my husband Pat and three children, Landon, Noelle, and the newest addition, Austin.
While we were experiencing our childbearing issues, my love for fashion helped keep my mind off my struggles. I had the honor of being apart of a few commercials and I video-blogged for Guess Watches! This was the most fun I had in years! You can view the Guess Watches videos here and the two commercials here and here.
I've also been featured on Good Morning America, The Rachael Ray Show, our local Connecticut TV stations, and in Shape Magazine, Parents Magazine, and Houzz. You can find my press work right here.
Outside of blogging, I work as a Registered Nurse. When I'm not working, I'm DIYing my way through designing our home. I love scouring flea markets and estate sales (aaaand I've totally gone trash-picking on the side of the road) to find unique pieces I can transform to fit the style of my home.
Out of the many hats I wear, being a mom is what I love best. I'm currently trying to find a balance between working full time, being the best mom I can be, exercising, fulfilling my passions in life, and staying sane all at once. I hope you enjoy my ramblings here and follow along on my journey! 🙂