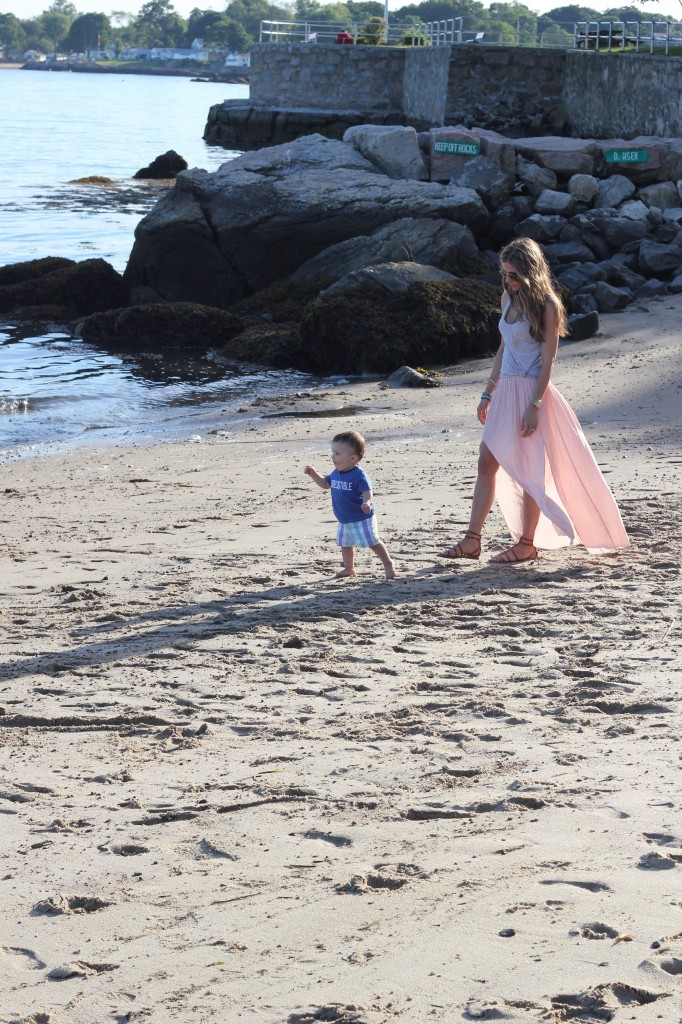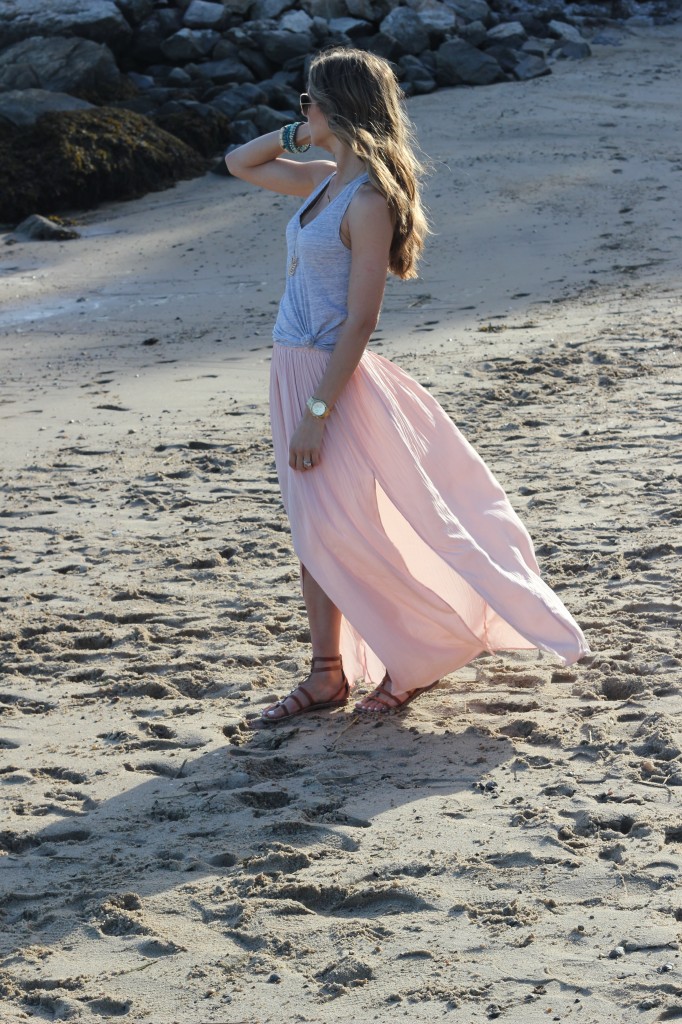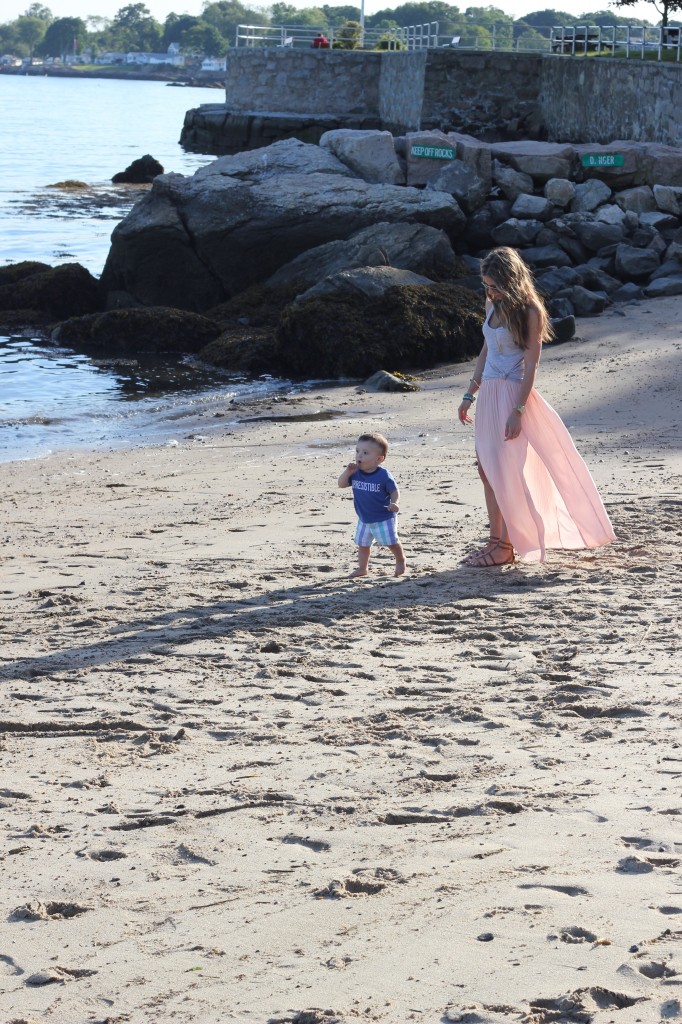 Me Tank: J.Crew / Skirt: Forever 21 (similar) / Sandals: Target (similar) / Bracelets: Kohls (similar) / Necklace: Forever 21, The Silver Wren / Sunglasses: RayBan
Summer here along the CT shoreline is just glorious.
Our seasons come and go so quickly that I love to soak up every second of the summer while I can. This involves an overabundance of trips to the beach (the benefit of living just a few short minutes away!). Landon is truly a child after my own heart because he loves the beach just as much as his mama. I thought he would freak out the first time he placed his toes in the sand, but he had quite the opposite reaction. He kneeled down and buried his hands and feet all in it!
The evenings have been perfect here lately, so we packed up a picnic dinner to enjoy on the beach the other day. Luckily we didn't ingest as much sand as we expected (toddler + sand + food = disaster!). But dinner itself was definitely rushed because someone wanted to explore. 🙂
As upset as I was for my baby to turn 1, I will say that this age has been SO much fun. He is exploring new things every day, and he's a blast to hang out with (when he's not whiney!). He loves being outdoors, whether it's playing in his water table or riding around on his buggy. Most days I just can't keep up with him (which explains why I'm asleep by 830pm!)
This little boy of mine just makes me fall more and more in love with him every day!

SHOP THE POST