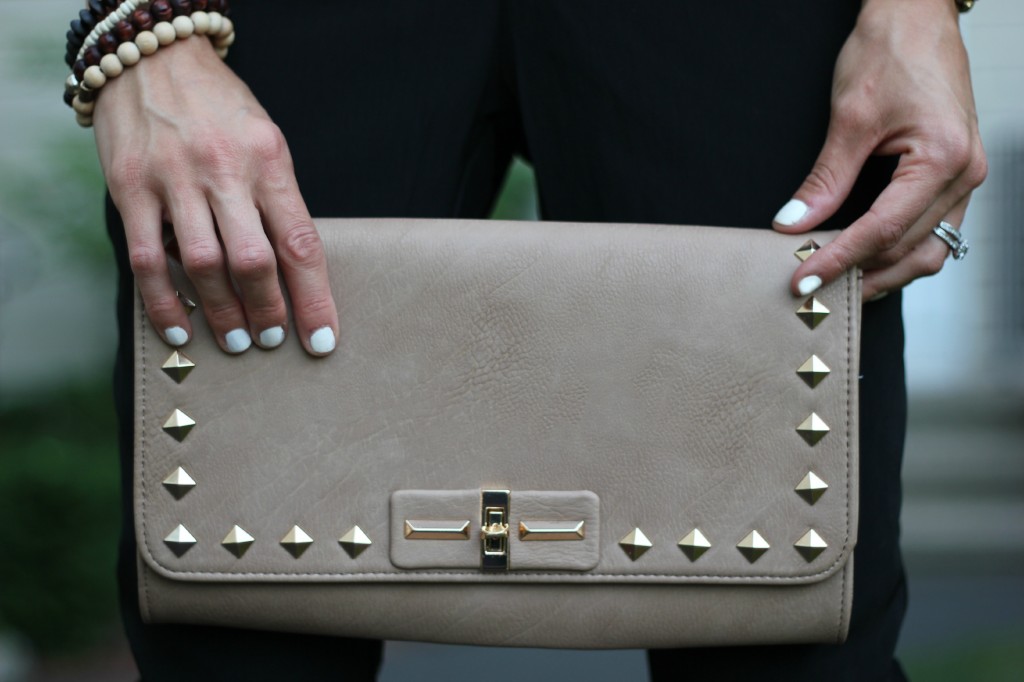 Jumpsuit: c/o TJMaxx
Heels: c/o TJMaxx
Hat: Target
Clutch: c/o TJMaxx
Bracelets: c/o TJMaxx
When I first saw this jumpsuit trend, I was suuuuuuuuper hesitant about it. I can't even explain why, but most likely because it's different and not something I've tried before. When I found this black collared one at TJMaxx, I thought it was worth a shot. I felt more comfortable trying this new trend in a neutral color rather than a print. And as I've said before, I'm all about feeling GOOD in what I'm wearing. If I feel uncomfortable, it's going to show!
I kept this look simple because I felt the jumpsuit speaks for itself. Some neutral heels and accessories, and a casual panama hat really make this jumpsuit acceptable for any time of day. I love how it looks! Although my only issue with jumpsuits and rompers is when it comes time to pee, KWIM?
What do you think? Is the jumpsuit trend for you?
Stay tuned for more looks, and be sure to check out the TJMaxx Tumblr page!