Disclosure: This post is written in partnership with Lunchbox and Dove #LoveYourCurls. All thoughts, opinions, and tutorials are my own!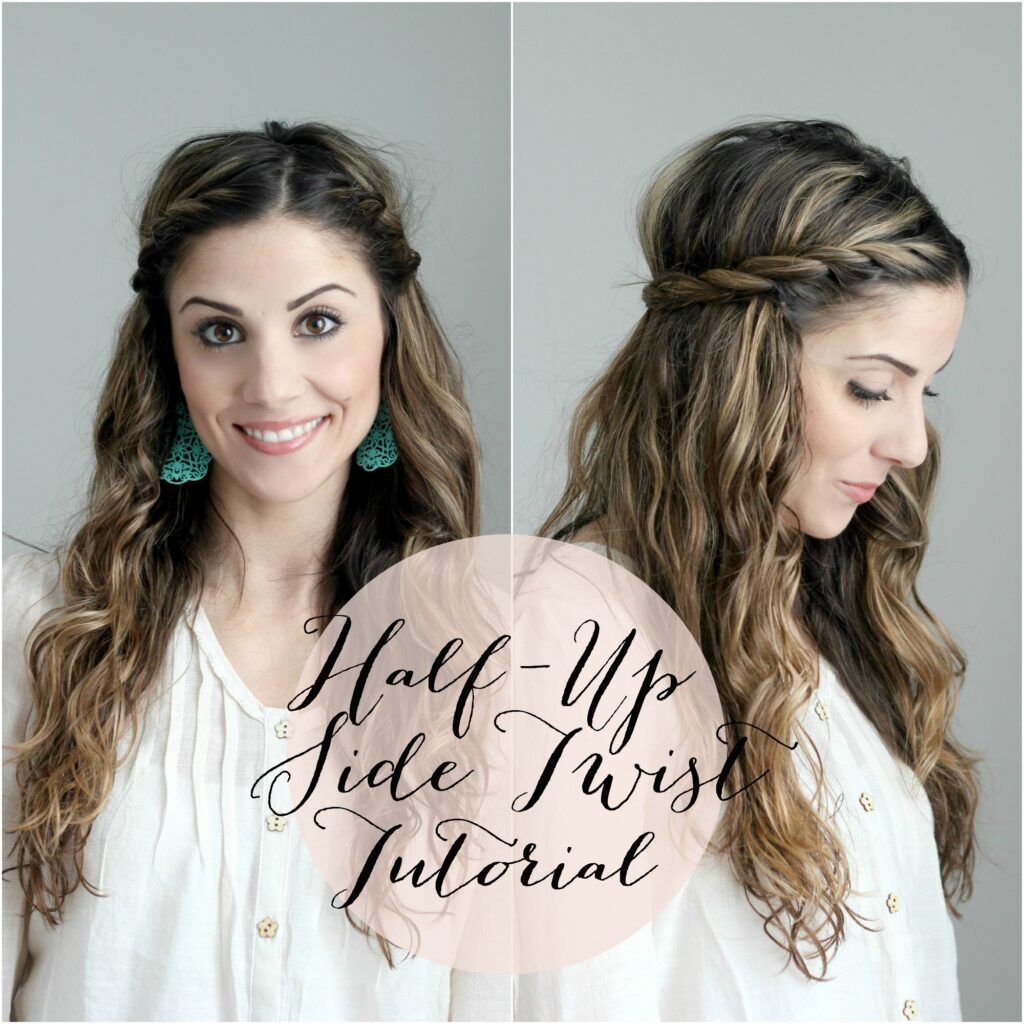 Confession time: From the ages 16-23 I chemically relaxed my hair. I know what you're thinking…WHY, Lauren, would you do that!?!???!?!?! Because for my entire life, I absolutely hated my hair with every ounce of my being.
My hair was a really weird wavy/curly/frizzy mess that could not be tamed no matter what styling product I used. Chemically relaxing it allowed me to wear it straight AND a tamed version of wavy. It helped me like my hair again. But years of chemically relaxing it just downright damaged my hair to the point where it's taken YEARS of regrowing to get it back to normal!! I was tired of fighting my natural hair and finally gave up and learned to work with it! Because we should EMBRACE the hair we've been given, right?!
I was sent Dove's new Quench line of products to try out on my wavy hair. I looooooved how light weight it was! My biggest issue with products is the majority of them weigh down my already heavy hair. This line was super nourishing for my frizz and enhanced my waves! The Quench line really helped me love my naturally wavy hair, PLUS cut down on my styling time (which is always a plus!). You can view the entire line here!
Okay now for the super awesome tutorial! On days when I'm on the go, I like to let my hair go au naturale and throw it back into this simple half-up side twist! It's easy to do, requires next to NO skill, and looks great with wavy hair!

1. Wash your hair with Dove Quench Absolute Ultra Nourishing Shampoo and Conditioner.
2. Using a t-shirt (this is so important, it DECREASES FRIZZ!) gently towel dry your hair by scrunching it in the t-shirt. Do NOT run your fingers through your hair!
3. + 4. Gently scrunch a small amount of Dove Quench Absolute Supreme Creme Serum into your hair. Again, do not run your fingers through your hair.
5. + 6. (This is optional if your hair dries quickly. Mine does not!) Attach a sock diffuser (or any diffuser, or even a pair of old stockings!) to your blow dryer. Gently scrunch dry your hair. I avoid flipping my hair upside down, as that just adds more volume that I don't need.
7. With your hair parted however you'd like, take a small portion of hair at the crown of your head and split it into two pieces.
8. Twist the two pieces down the length of your hair, adding a little more hair from the front with every twist. Stop adding hair once you get to your ear, and continue the twist down until you run out of hair.
9. Repeat on the other side of your part.
10. Grab your two twists, pull them back into a half-up, and pin them together using one bobby pin at the back of your head. And you're finished!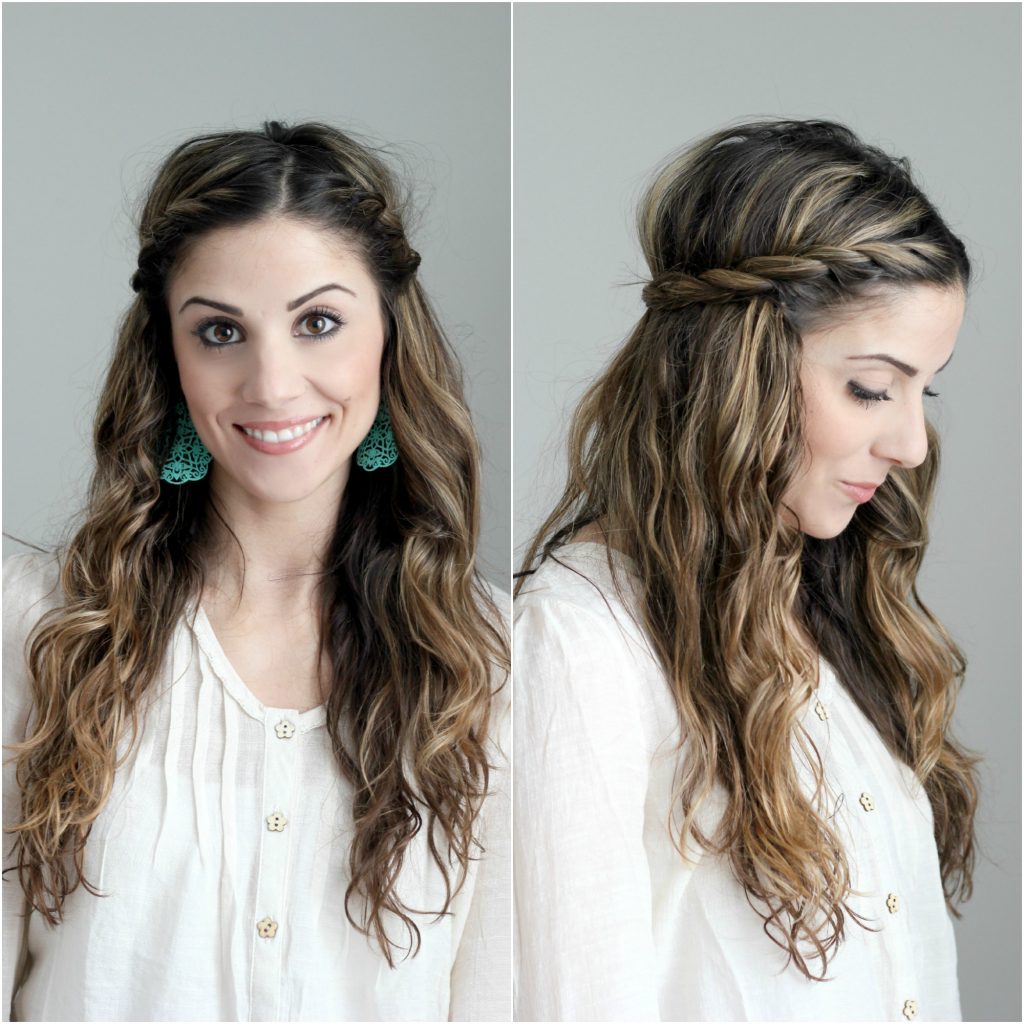 I also love the Dove Quench Absolute Intensive Restoration Mask for a deep nourishing treatment once a week.
Easy, yes? Stylish, quick, flirty, and perfect when you're in a rush!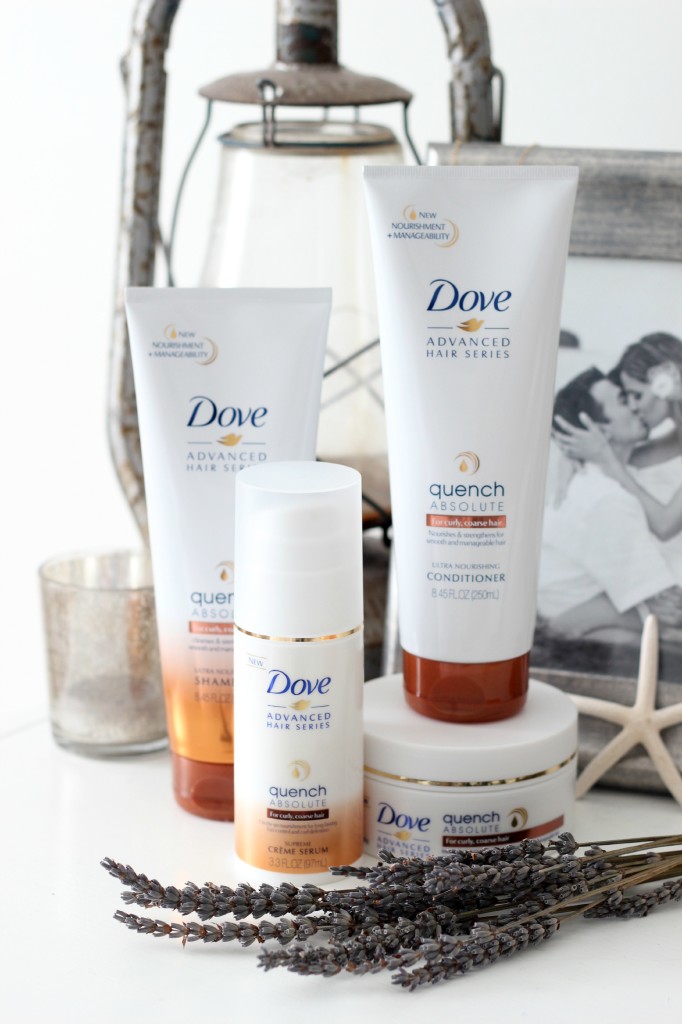 Check out the #LoveYourCurls national campaign video and share your own story on how you embrace your curls (and there's a sweet giveaway for a prize pack!)! 😉