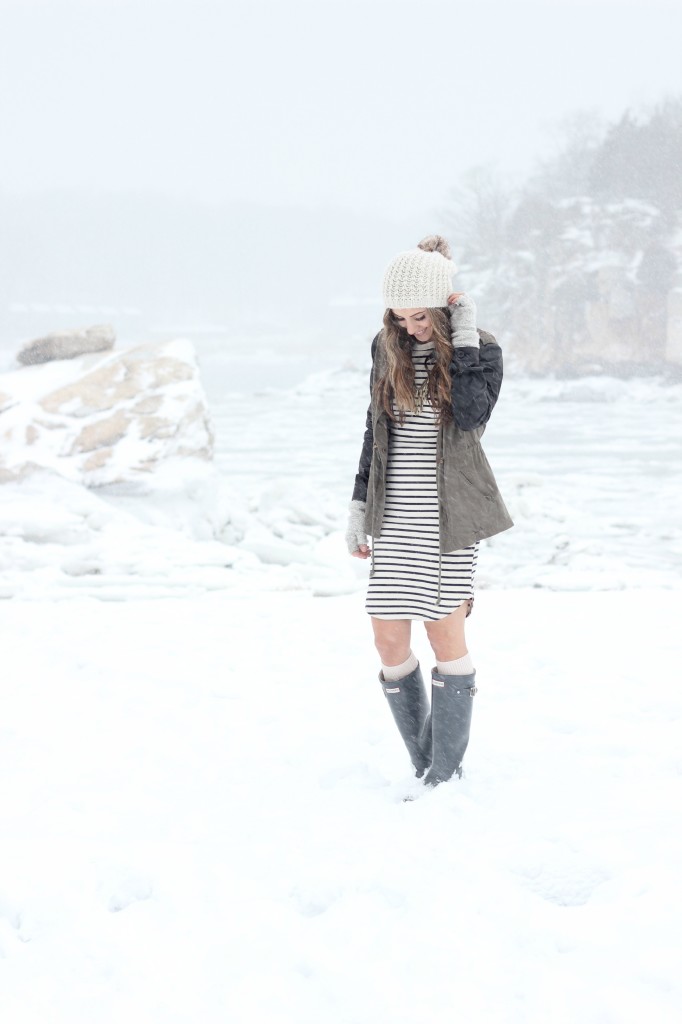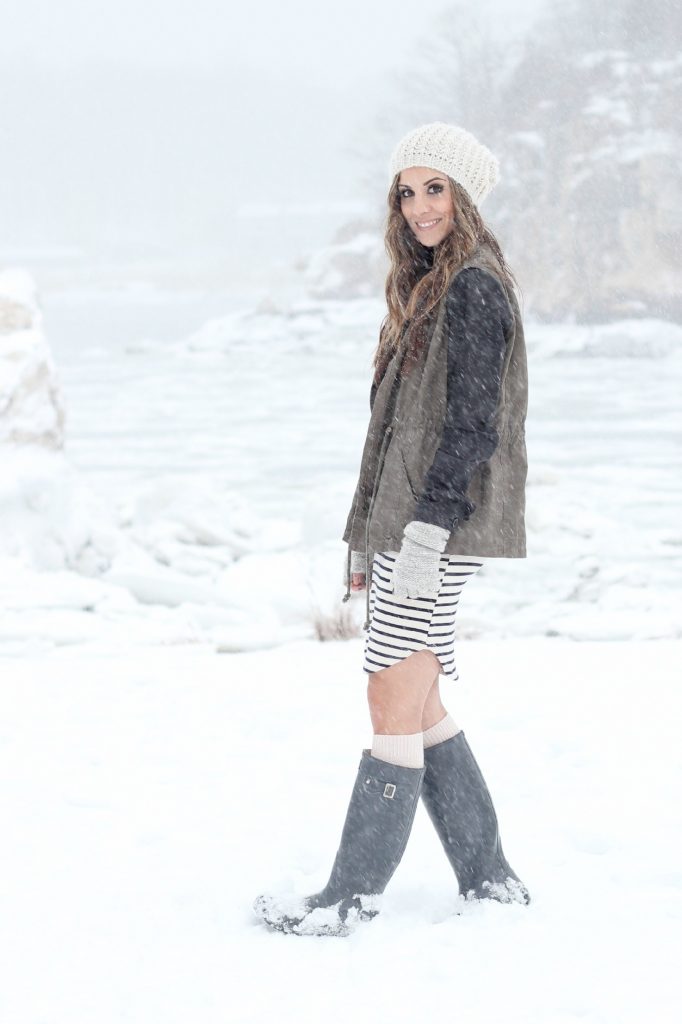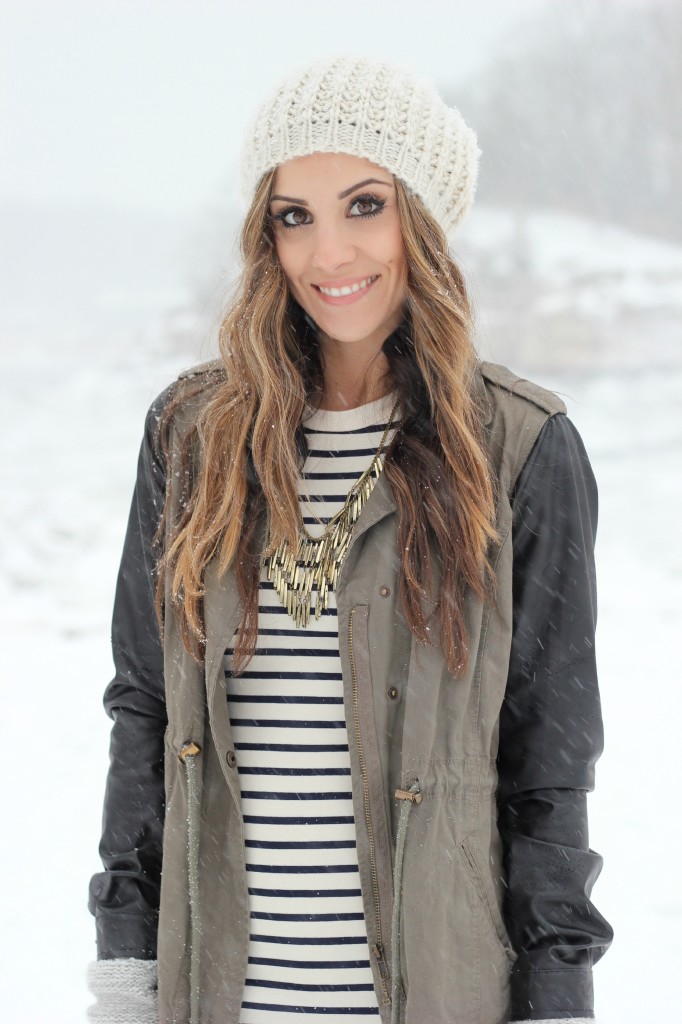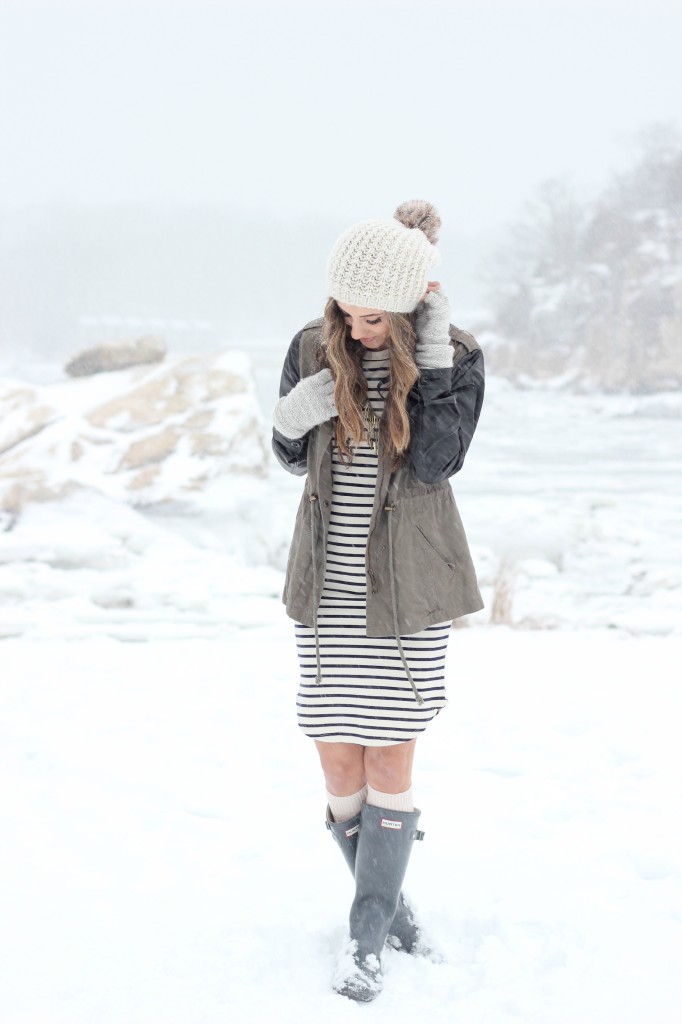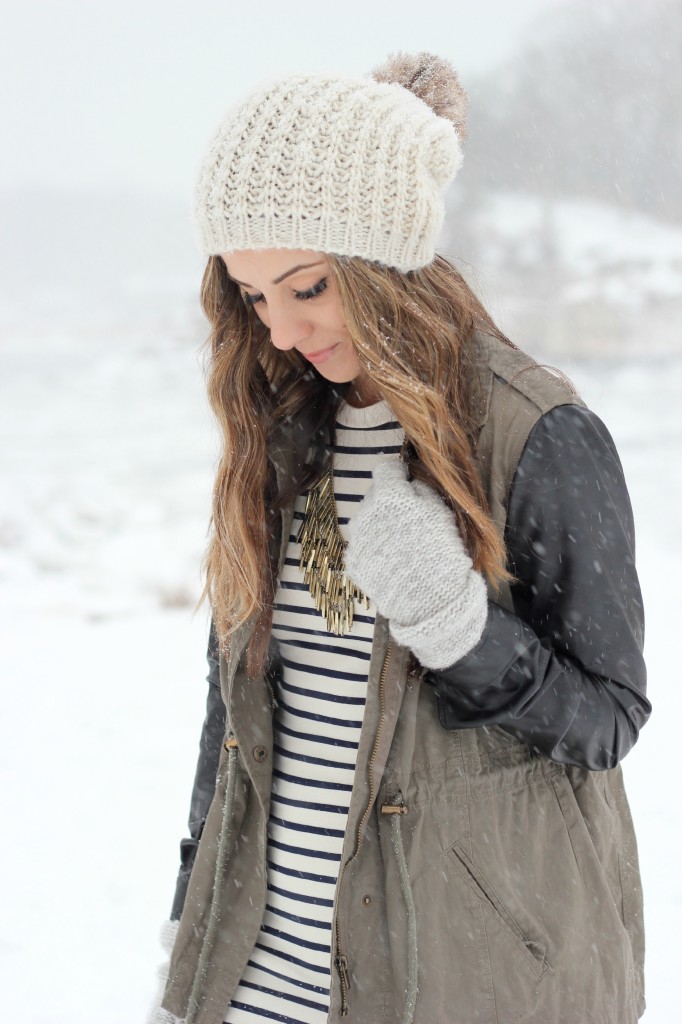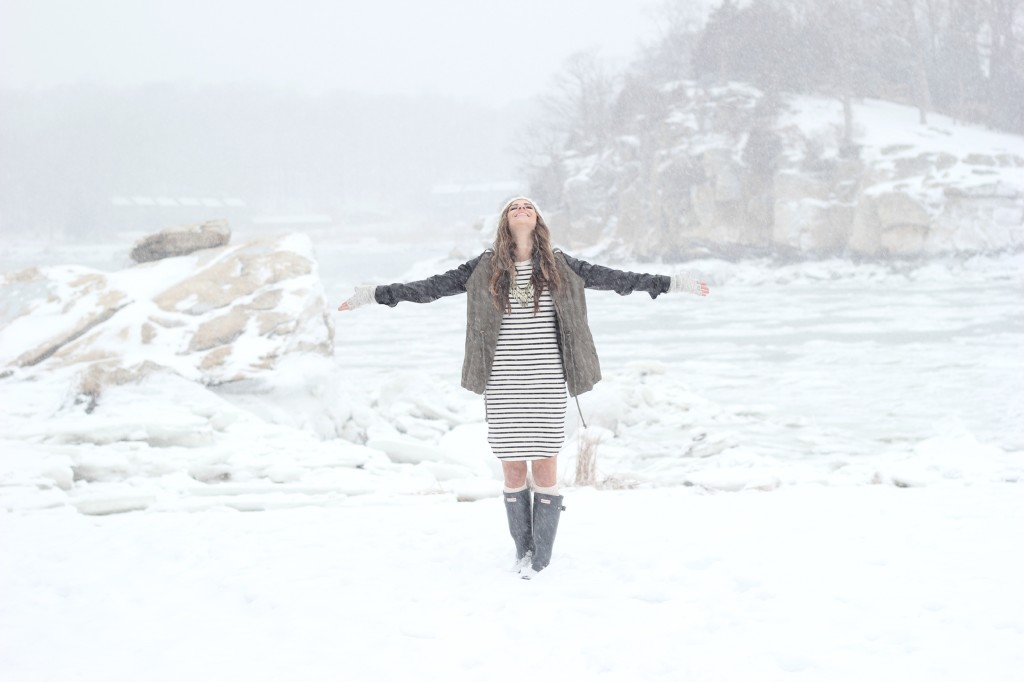 Dress: TJMaxx (similar)
Jacket: Blu Pepper
Boots: Hunter
Necklace: Loloelle Boutique
Hat: Forever 21
It's a running trend to take photos in a blizzard lately! Literally every weekend. Every. Weekend. I will admit this weekend's snow was very pretty and soft, and actually kind of fun to take photos in. I know, WHO AM I?
We haven't driven down to the beach in a while, since before the five thousand blizzards we've had, and we finally did this weekend in an attempt to change up scenery for photos. Guys, I was amazing at how gorgeous the beach looks frozen over. Gave me a new appreciation for this winter I hate so much! (again, WHO AM I?!) Although I obviously would rather see the sand and sunshine!
I pick up this striped dress from TJMaxx this past week, and I feel like it's the perfect dress to transition from winter to spring! The sleeves are long for some extra warmth, and I like that it hits lower on my legs. Surprisingly I wasn't cold while taking these photos, even with bare legs! I think it will definitely be one of those dresses that's on repeat for the next few months!
Make sure you check out my red carpet eye makeup tutorial I posted yesterday, and get ready for a fun giveaway this week! 🙂