Disclosure: Today's post is in collaboration with Lou & Grey.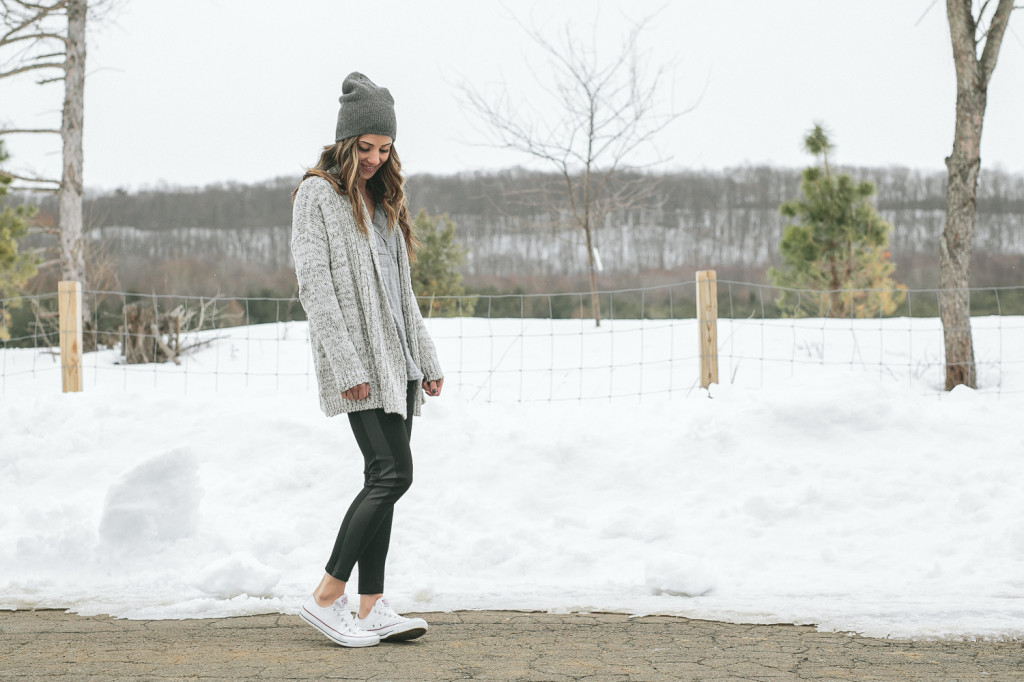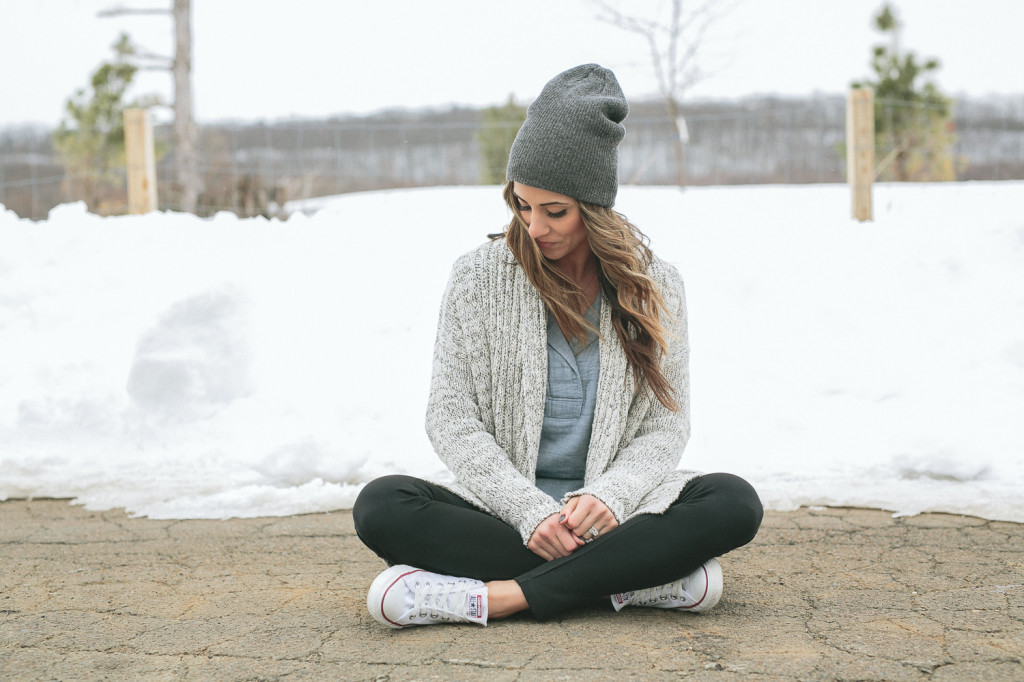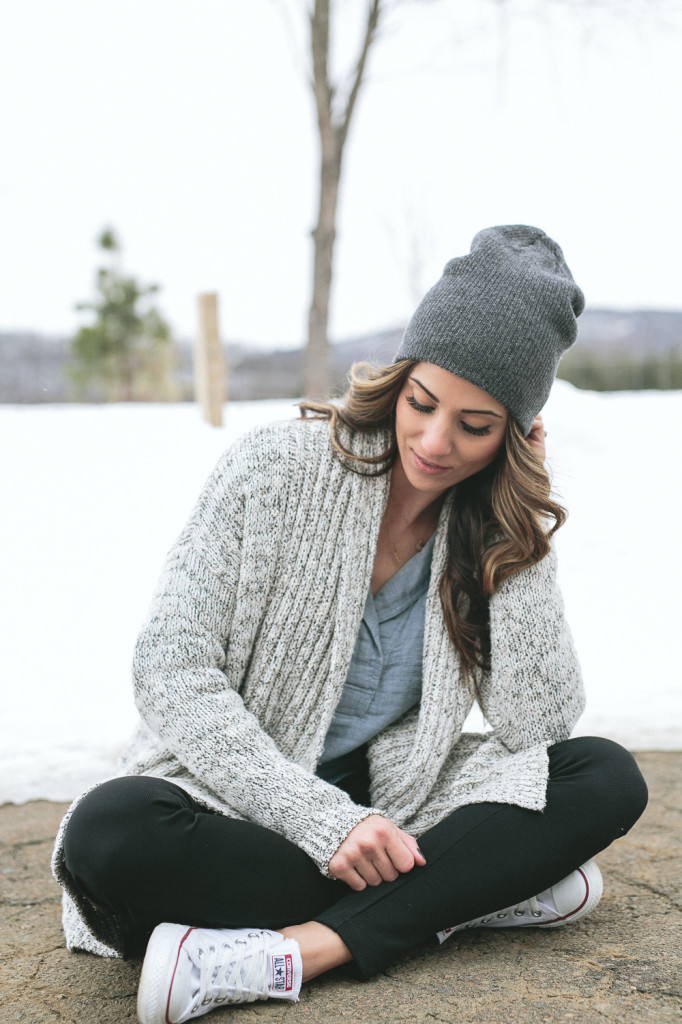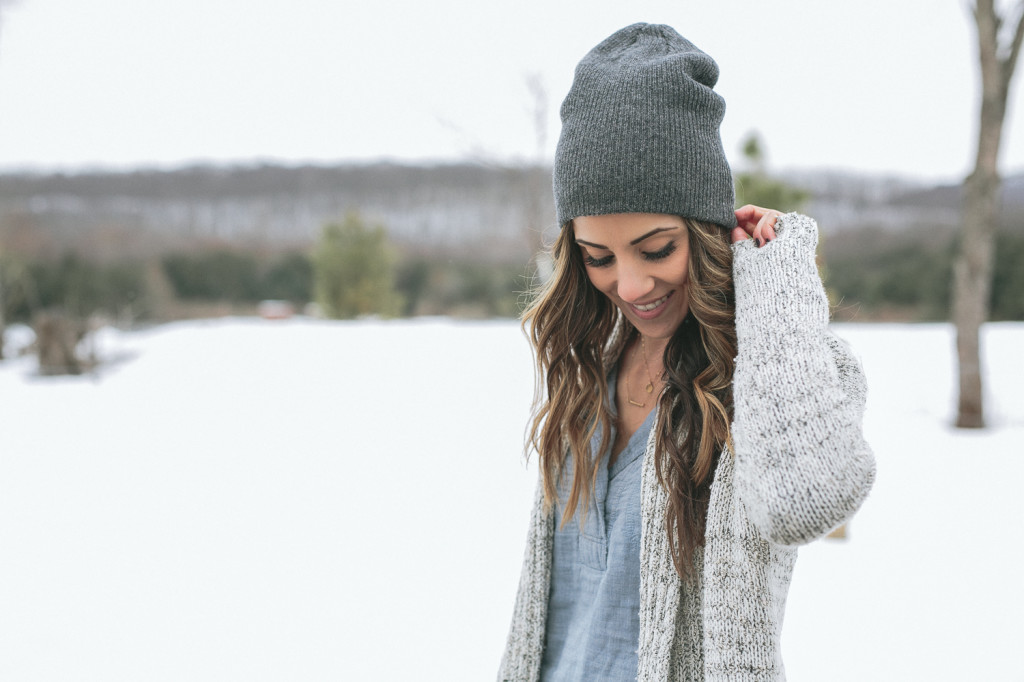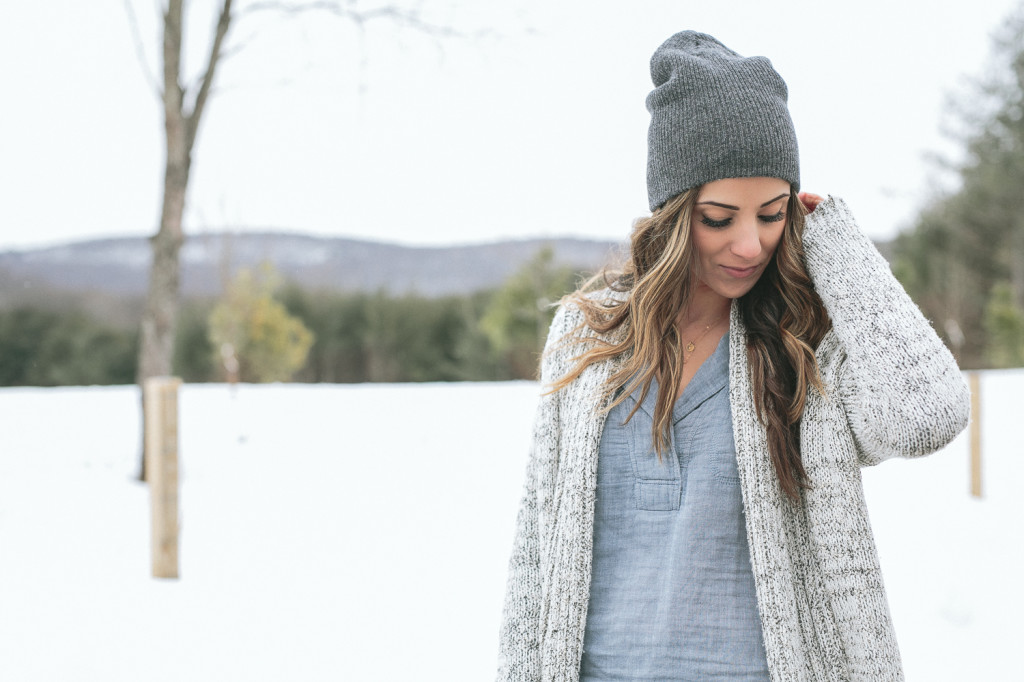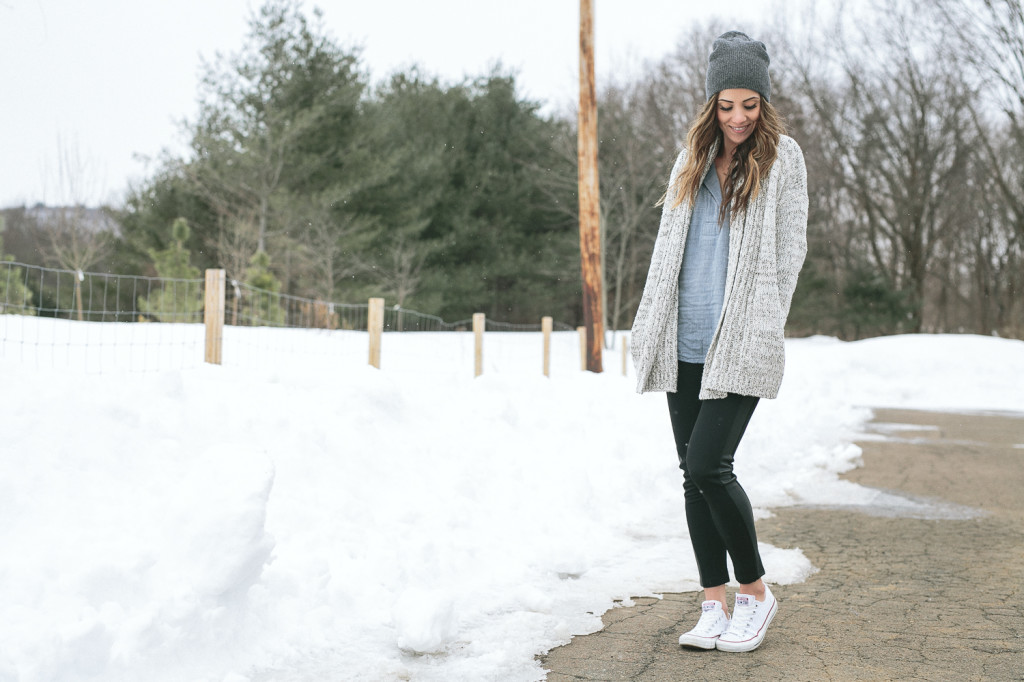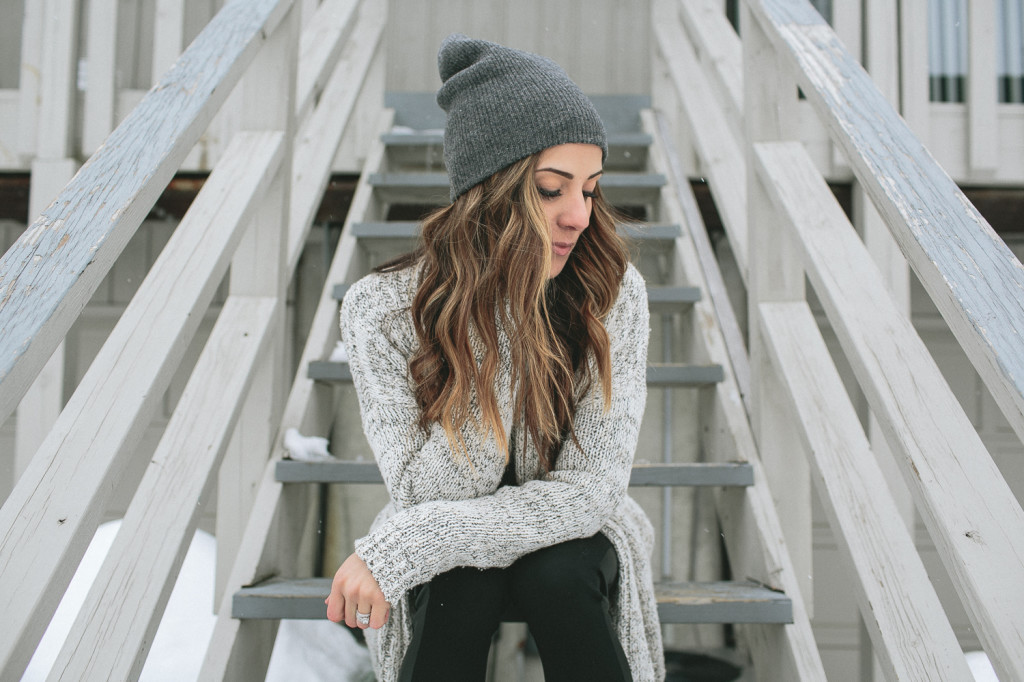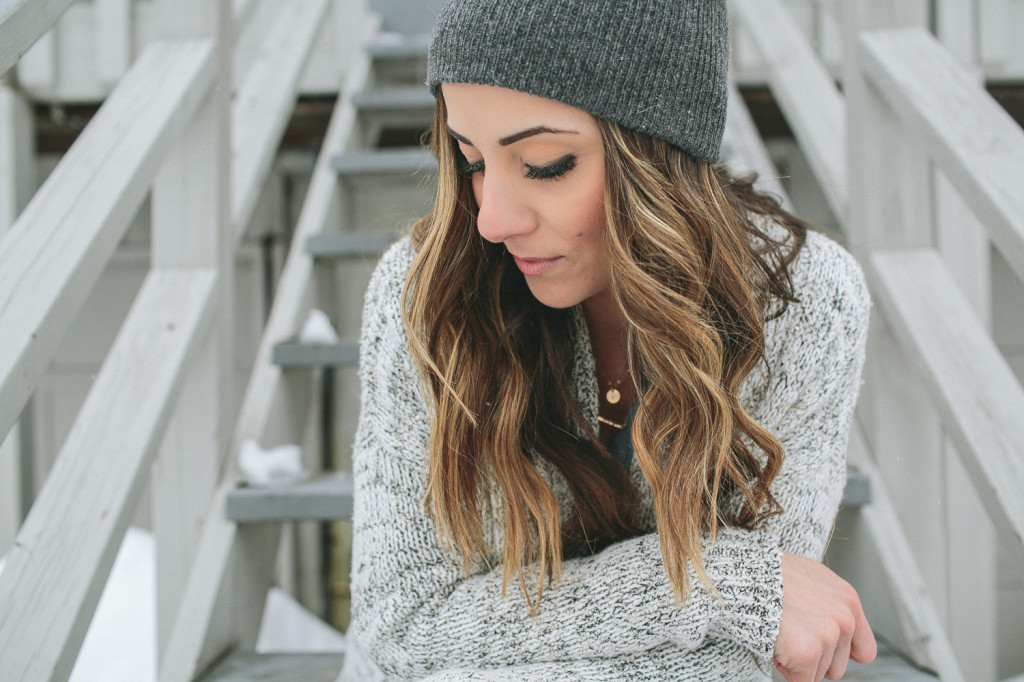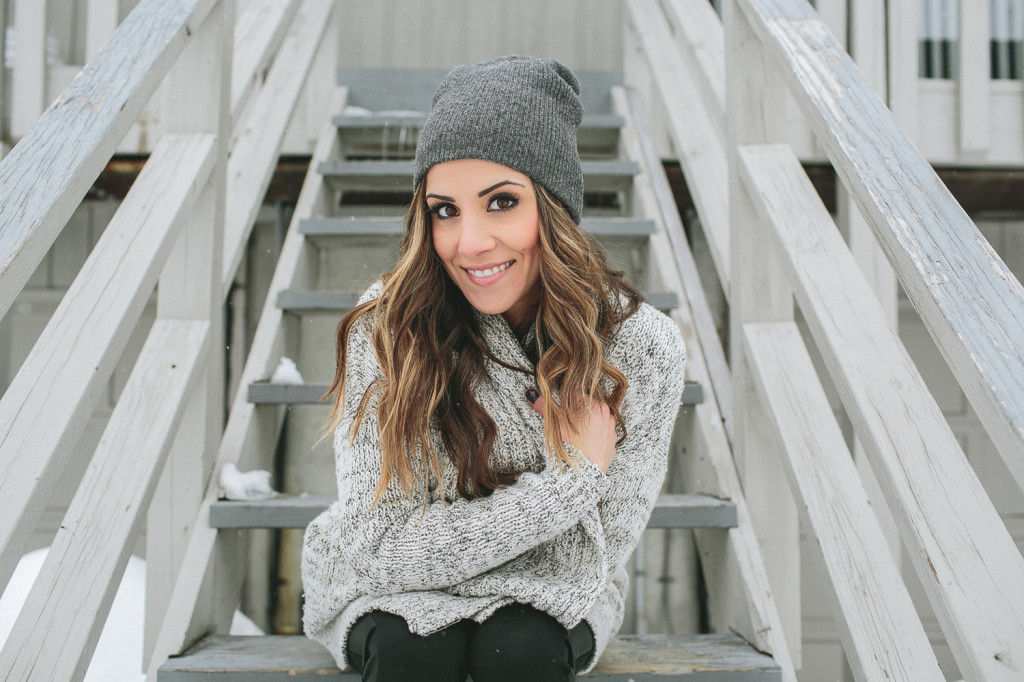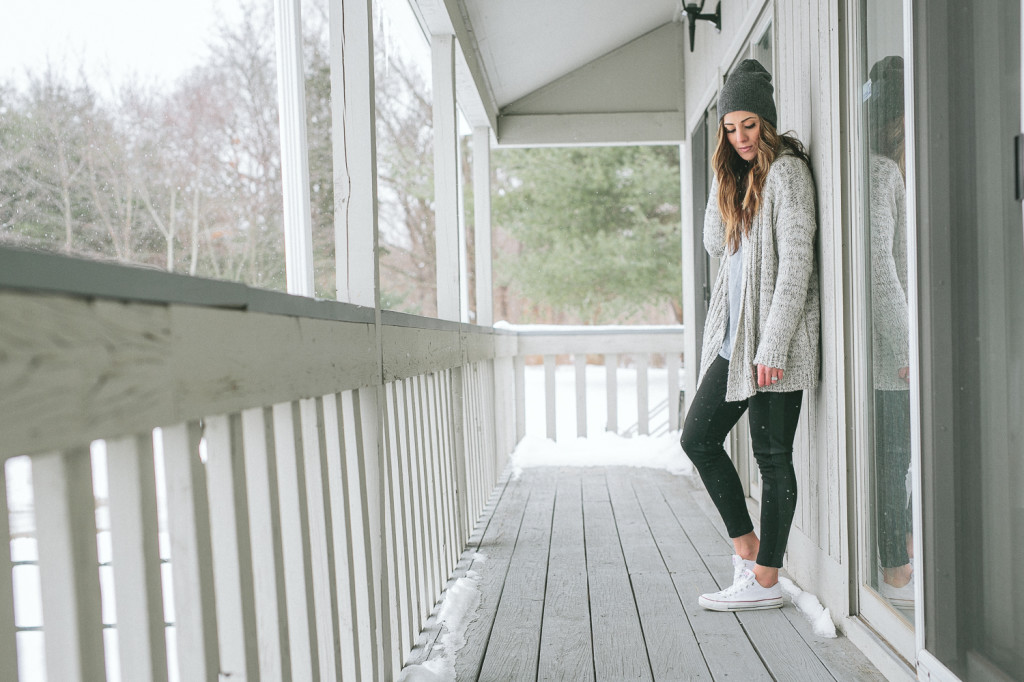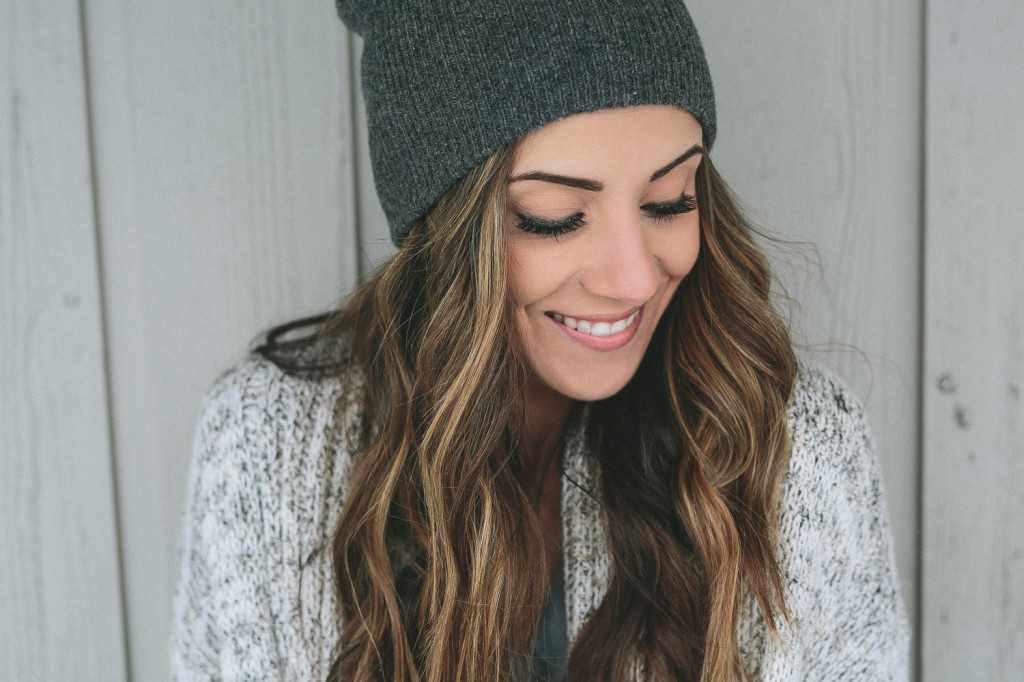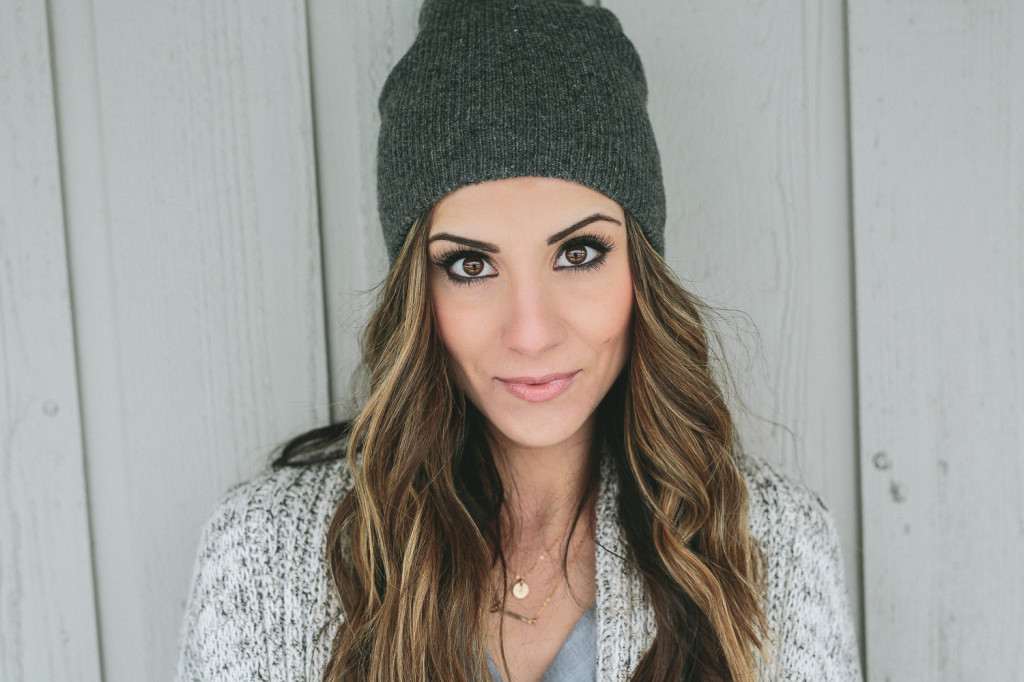 Images by David Apuzzo, Photography + Design
Cardigan: Lou & Grey
Shirt: Lou & Grey
Pants: Lou & Gray
Hat: Lou & Grey
Sneakers: Converse
Today's post features the outfit I was kindly gifted by Lou & Grey to wear to their spring style event, which I'll be sharing more about tomorrow!
. It would be an understatement to say I'm in love with this brand. If you're a fashion follower around here, you know I always gravitate towards chic and comfortable. Lou & Grey embodies this throughout their entire collection!
I couldn't pass up this gorgeous, texture-rich cardigan to add to my growing cardigan collection, and the grey color is perfection. The chambray top is soft like butter…I mean, I have never felt a softer shirt before! It feels worn in, and almost vintage. Plus it's incredible versatile, as we know chambray shirts are. But I love the collar on this one as opposed to a button down style. These tuxedo-style pants are not only on trend, but softer than pajamas. I love the almost leather-like tuxedo stripe, which really differentiates them from standard leggings. It also allows them to be dressed up for a night out, or casual as I'm wearing them here. I felt like the beanie topped off this look, and of course I needed to wear my Converse sneakers for added comfort!
I can't wait to share more with you tomorrow about the spring style event I hosted at the Westport Lou & Grey this past weekend, so stay tuned tomorrow for all the details and photos from the day! And a huge thank you to David Apuzzo for taking these amazing photos! They are in true Lou & Grey style!