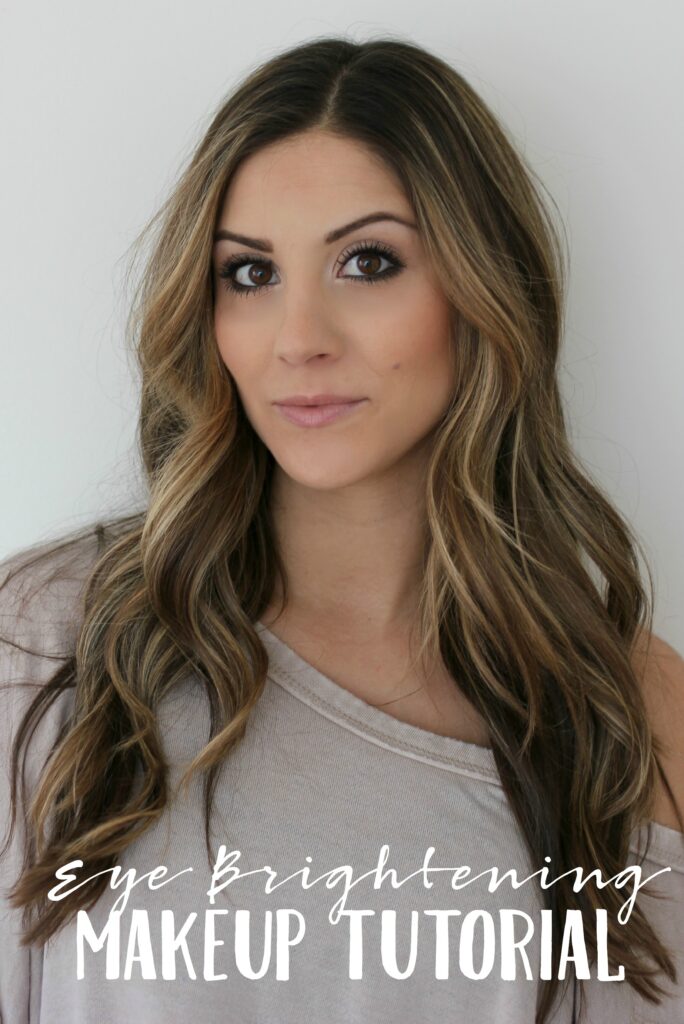 I've been reflecting on my life as a mom lately and how challenging some days can be. I realize that having children is life-changing and that as moms we do lose a piece of our former self (this isn't college anymore!). And I'm okay with that, because I like who I am as a mother now better than before. But one thing I promised myself when I first became a mom was that I'll always stay true to myself, inside and out. I know what I need to do to keep myself sane during the insanity, and I'm fully aware of the importance of self-care. I've always been a girl who loves her makeup because it makes me feel awake and energized when I have some on, and like I'm ready to tackle the day. That being said, I always make it a point to put at least SOME makeup on every morning, because that's just who I am and what I need. Nothing wrong with that, right? We all have our thing. Whatever makes you feel good!
Most days I'm just wearing some bronzer, blush, eyeliner, and mascara (obviously over my foundation and concealer), but there are some days where I like to play around with my stockpile of eyeshadow palettes. You know, when I miraculously have time 😉 I'm not a makeup professional by any means, but I'm always looking for simple ways to try new looks that don't involve some crazy colors or ridiculously fake eyelashes (you know you've seen some of these while browsing Pinterest!). I gravitate more towards a natural look. And I'm thinking some of you do too. That being said, I've decided to start a new basic beauty series that ANYONE can do. Basically I'll be showing you simple looks that are quick and easy featuring some of my favorite beauty brands (and reviewing them too).
Today's look is a simple eye brightening makeup tutorial featuring the Makeup For Ever Artist Palette. I'm using the three colors on the very left side of the palette that you see below! (However, you don't need this palette to complete this look. While I love this palette, any similar colors will do. You just need a very light highlight color, a light-medium beige color, and then a darker brownish-gray color. None of the colors should be super pigmented and heavy.) I've been SUPER tired lately, and I like how this look kind of hides that and makes my eyes look big and awake. See the steps below!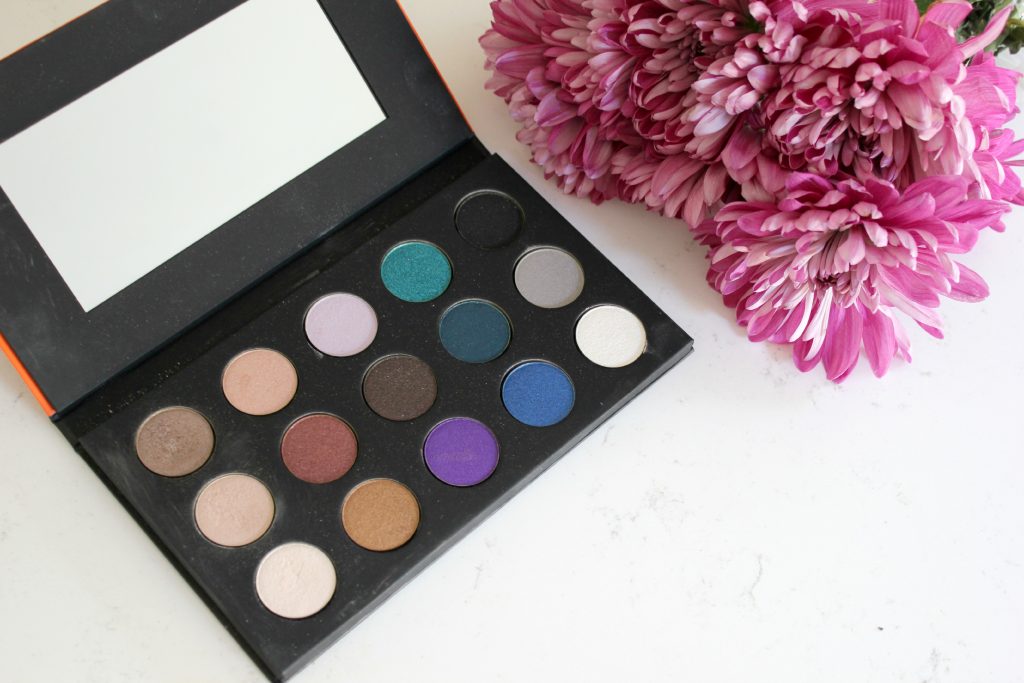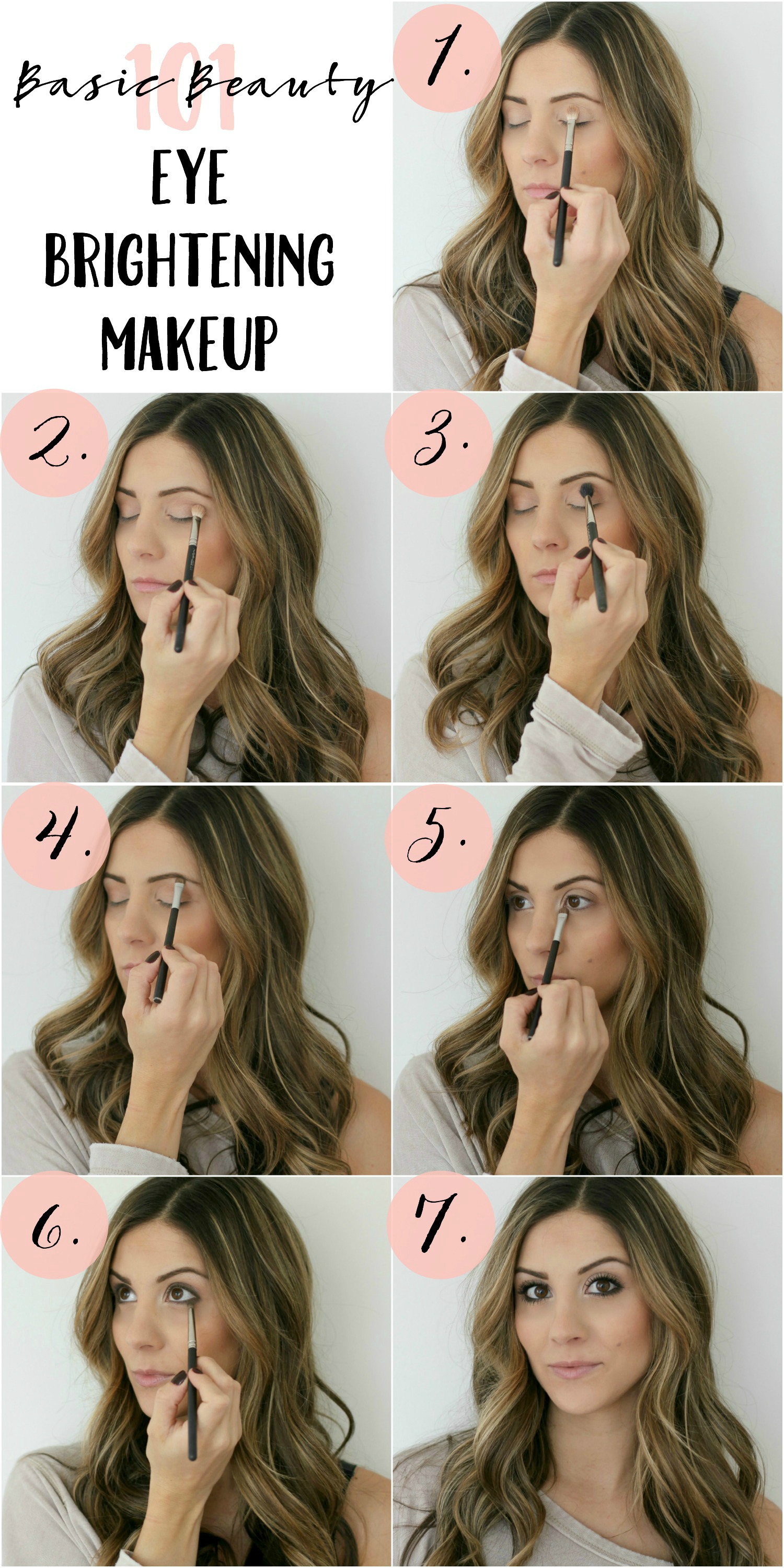 Products used:
Foundation: Makeup Forever HD Foundation
Concealer: Amazing Cosmetics Amazing Concealer
Finishing Power: Too Faced Primed and Poreless
Bronzer: Tarte Amazonian Clay
Blush: MAC Blush in Cubic
Eyeshadow: Makeup Forever 15 Artist Shadow Palette, Naked 1 Palette in Darkhorse
Eyeliner: L'Oreal Gel Liner
Mascara: Benefit Yes They're Real
1. Apply S-522 (middle color) to top of lid only.
2. Using a fluffy brush, apply I-550 (top color) to outer corner and blend lightly into the crease.
3. Blend into the crease some more to avoid any lines. I'm using this brush.
4. Using a smaller brush, apply the lightest color, I-528 (bottom color) to your brown bone.
5. Apply the same color to the inner corners of your eyes.
6. Apply whatever eyeliner it is you're using as close to your top lash line as possible. I'm using L'Oreal Gel Liner in Espresso (my favorite). Using any dark brown eyeshadow, use a pencil brush to smudge the eyeliner. Also apply some of this shadow to your lower lash line. This gives a very soft smokey look and avoids any harsh lines. Then apply 2-3 coats of your favorite mascara (I'm loving Benefit's Yes They're Real).
7. Dab on some lip gloss and you're good to go!
I really love how easy the Makeup For Ever Artist Palette is to blend. I also like that there's a variety of colors for a variety of looks (although I'm sure I'll just stick with these colors!). A little shadow goes a long way with this palette. While there are no matte colors, the shimmer is very subtle which is perfect for me (I prefer matte). And apparently it's only available for a limited time, so if you love how this looks go grab one now! And speaking of Makeup For Ever, they're HD Foundation is still top rated in my book. I recently got to try the new formula and I'm hooked. I will forever love this brand!

SHOP THE LOOK

eye brightening makeup Makeup For Ever Makeup For Ever 15 Artist Palette