Thank you to Crocs for sponsoring today's post!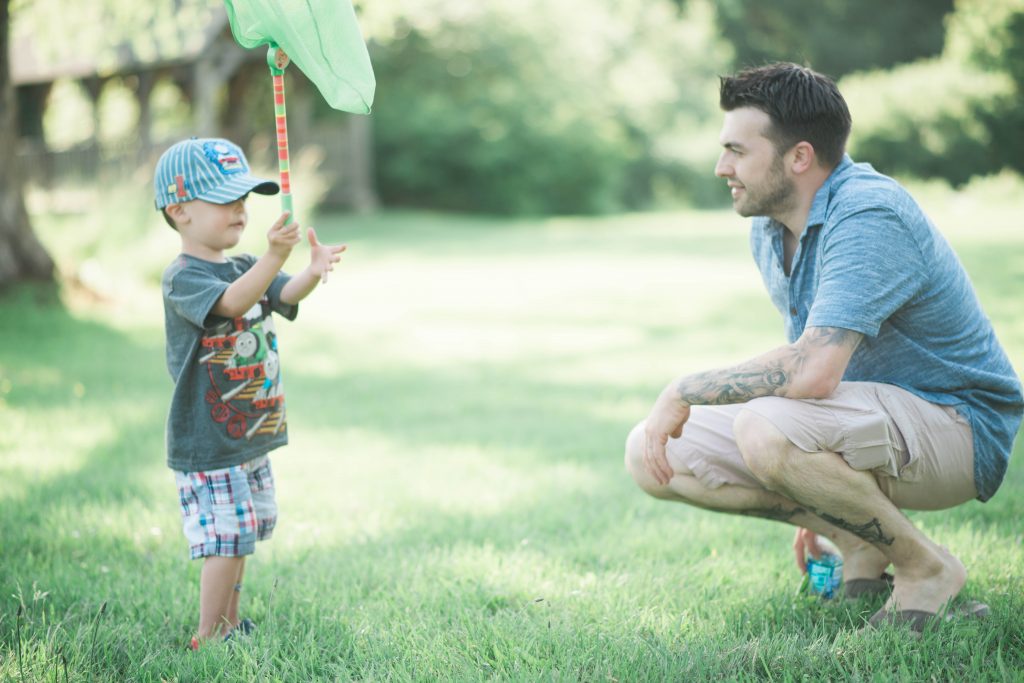 It was 2pm and the baby was crying because she was cutting her fourth tooth and the three year old was being defiant over nap time again, refusing to listen because he wanted to continue playing with his trains instead of going down for a nap.
"When are you coming home?" I asked him, a usual question and one he knows I'll ask all too well.
"The normal time," he said. 4 pm. 2 more hours and I'll get a break.
2 more hours until I can step outside for a breather. 2 more hours until I can lock myself in the bathroom away from all the crying and whining for 10 minutes. 2 more hours until I can answer some e-mails in my never-ending inbox.
I calm the baby down long enough to finally get the toddler down for a nap, return back downstairs and start to feed the baby in hopes she'll fall asleep while nursing and go down for a nap too. She finally does and it's the first moment of solitude I've had all day.
And that's when it hits me. I truly don't know how to be a mother alone. I don't know how I would handle two children without my husband…I can barely handle them WITH my husband.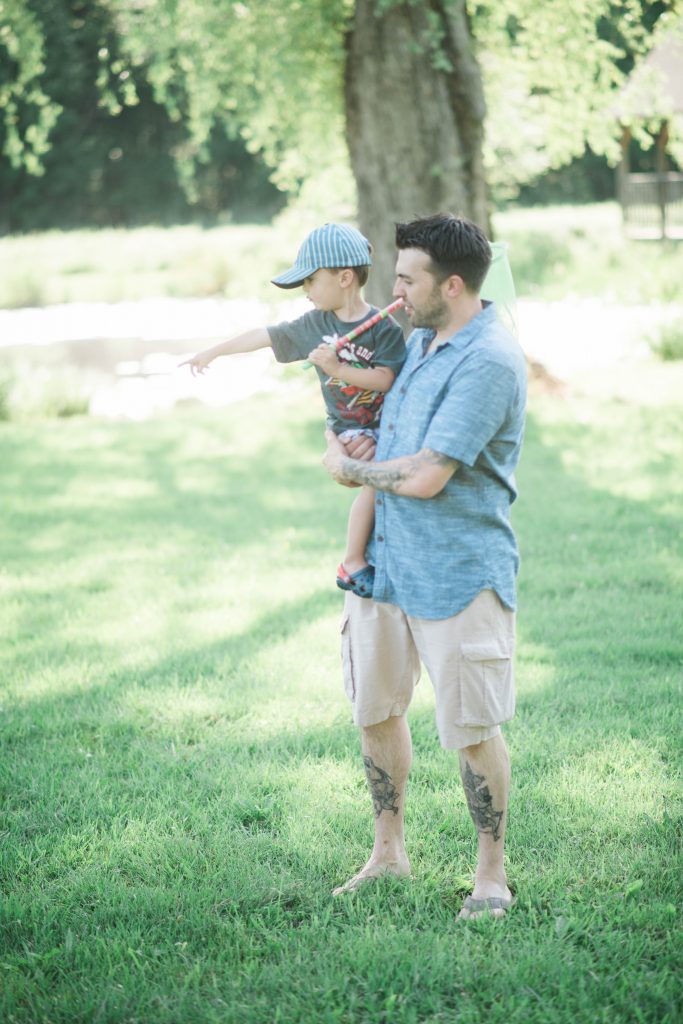 Is this a good or bad thing? I don't really know. I think about all of the single mothers, mothers who are losing their husbands, mothers who have lost their husbands, and military mothers who are caring for their children all while praying their husband's return home from war in one piece. And then I feel even more inadequate because if they can do it alone, then I surely should be able to as well.
I see memes and hear stories all over the internet about how fathers are incapable and are basically just large children. And while I don't deny the child part is true *cough cough,* my husband is far from incapable. I don't know what I would do if I didn't have him.
My outfit – Top: Blank Denim // Jeans: Old Navy // Shoes: Crocs Leigh II Ankle Strap Wedge
Pat's outfit – Top: Old Navy // Shorts: Old Navy // Shoes: Crocs Swiftwater Flip
Landon – Shoes: Crocs Swiftwater Clog // Everything else: Thomas the Train 😉
My husband has never called me in the same panic I call him in when the kids are having a rough day. He barely calls at all while I'm at work and he's home with the kids. Granted he's home with them a lot less than me, but he always seems to be calm, cool, and collected even when things are hitting the fan. He never feels the need to call me asking when I'll be returning home. And he definitely checks in on us a lot less than I check on him when I'm the one away from our home (I call him like every hour when I'm at work, I'm a worry wort). When I've asked why he's said, "because I know you can handle it on your own." He has more confidence in me than I have in myself.
I don't know why we live in a society where we act like men don't know what they're doing when it comes to having kids. And I'm at fault for this as well. I constantly "remind" my husband what to do, as if this is our first kid and he's not capable of doing it on his own. The truth is, he's a better parent than me. He can handle when situations get out of control (which happens quickly with a toddler and a baby) way better than I do. And he's definitely the "fun" parent in our kids eyes!
Why do we keep acting like men are clueless? Where did that stigma come from? My husband is not clueless in the slightest bit. If anything, I can learn a lot from him as a parent.
I remember imaging my husband as a father before we kids and wondering how he would be with our kids. He's surpassed every expectation and then some, and I feel very blessed to be parenting and building a family alongside of him. Even on the days he drives me crazy. Let's stop acting like our husbands are useless and inadequate, because they aren't!
I want to celebrate my husband and the incredible dad he is this Father's Day. He enjoys outdoor activities if the weather isn't too hot (he hates the heat), so I grabbed him a pair of these Crocs Switfwater Flip for maximum comfort on our day of activities. But I also want him to know just how much I appreciate the man and father that he is. And that I'm so grateful I don't have to do this without him.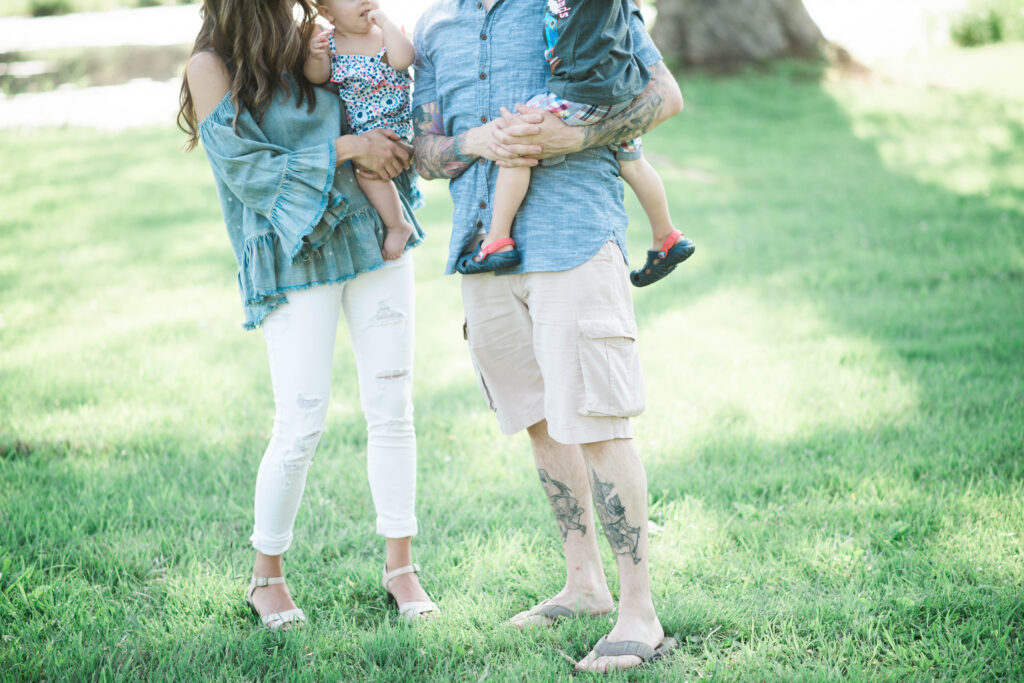 What are your plans to celebrate Father's Day? Why do the dads in your life deserve it?