Our fall decor is finally (I think?) complete, or as complete as it's getting with all the things we have going on. The dining room is my favorite part because I love the vignette on our sideboard and the details of the tablescape. Everything just seems to fit into place perfectly, so it's become my happy place for the season. I've always kept my fall decor simple and neutral (which my mom hates…she's still trying to get me to turn my front porch into a haunted house), but I plan to keep this up for a bit until our kids are old enough to appreciate some spooky decor 😉 Our fall farmhouse dining room may be simple, but I just love it and I hope you do too! 🙂 Sources below!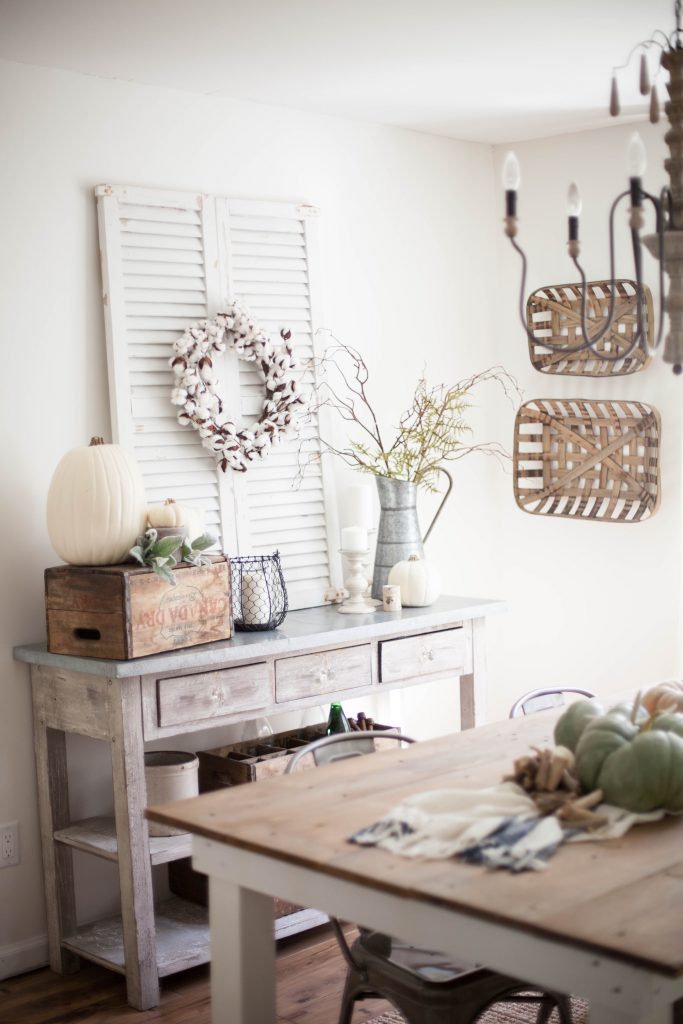 And a few images from when the table is actually set!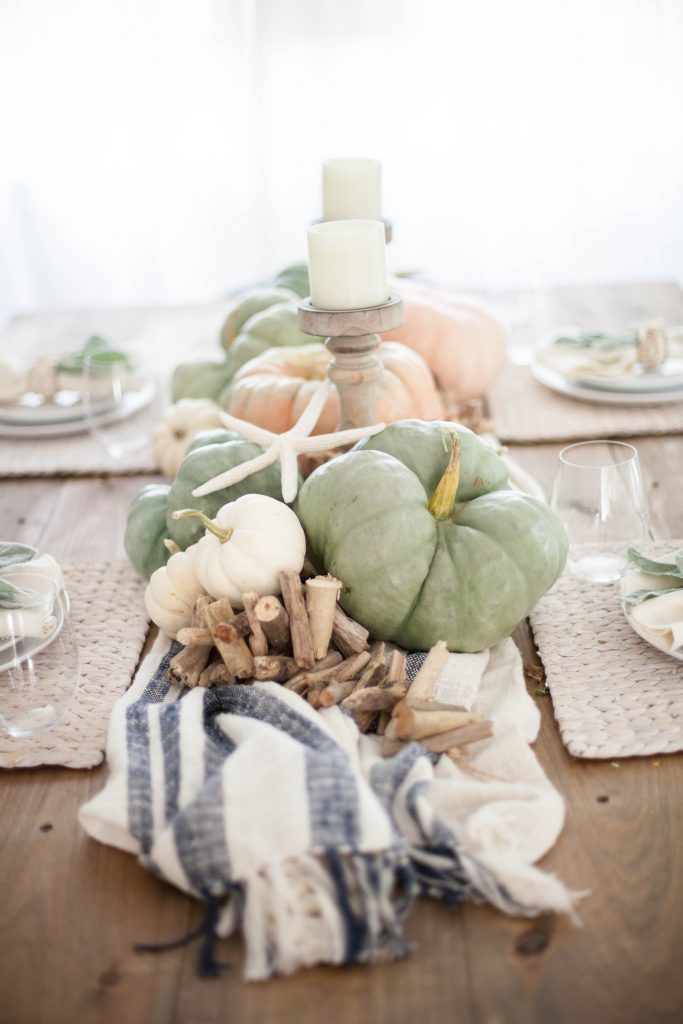 (It's irking me that that candle is crooked, but oh well. No looking back now, LOL)
You can find that post right here.
Sources below for you!
Feather print: c/o Vol25
Table: Built by us, plans here
Chandelier: World Market
Sideboard: HomeGoods (years ago, I'm sorry!)
Shutters: Vintage find
Cotton Wreath: Local, but can be found here.
Crate: Vintage
Tobacco Baskets: Decor Steals
Candlesticks: World Market
Blanket: Birch Lane