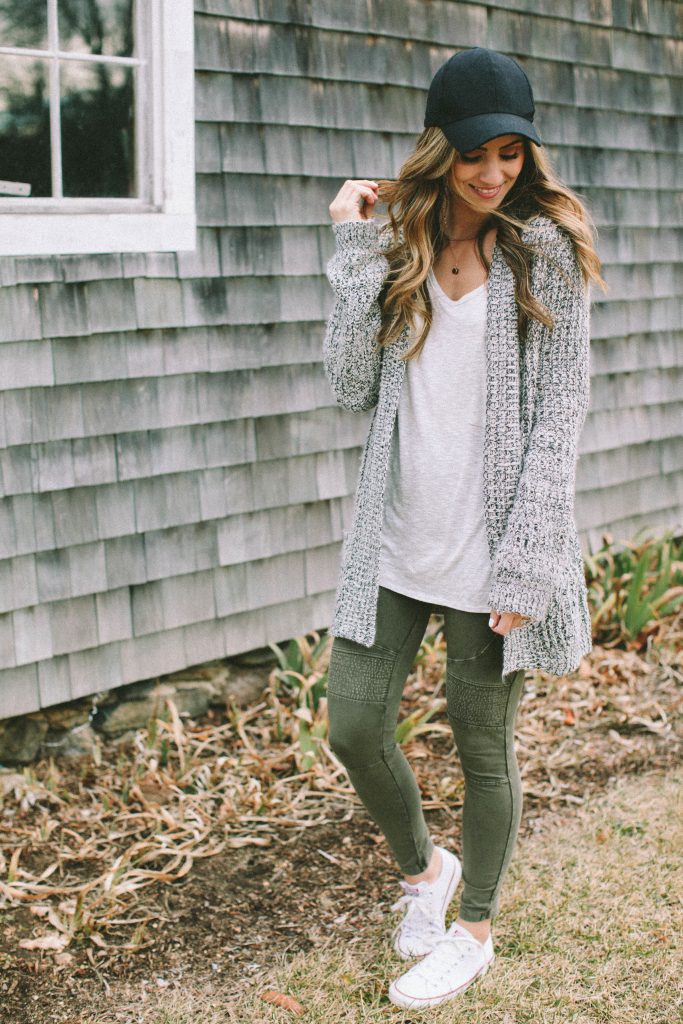 Let's talk mom-iforms, my friends. And all of the elements that create one. Because nothing says "I'm ready to chase after kids" like a pair of sneakers and leggings. Am I right???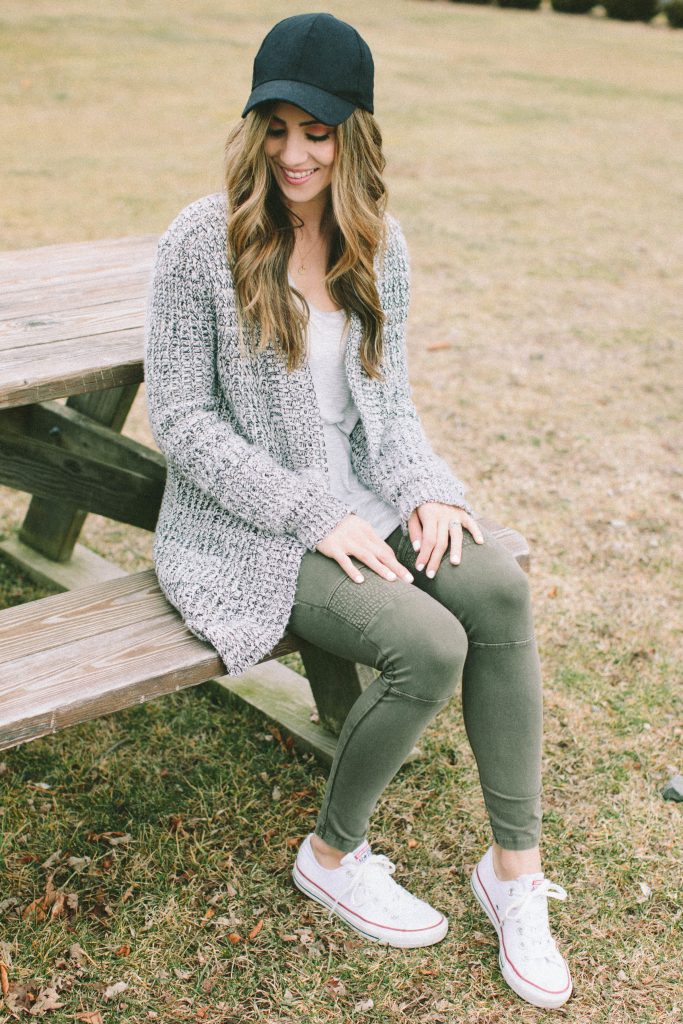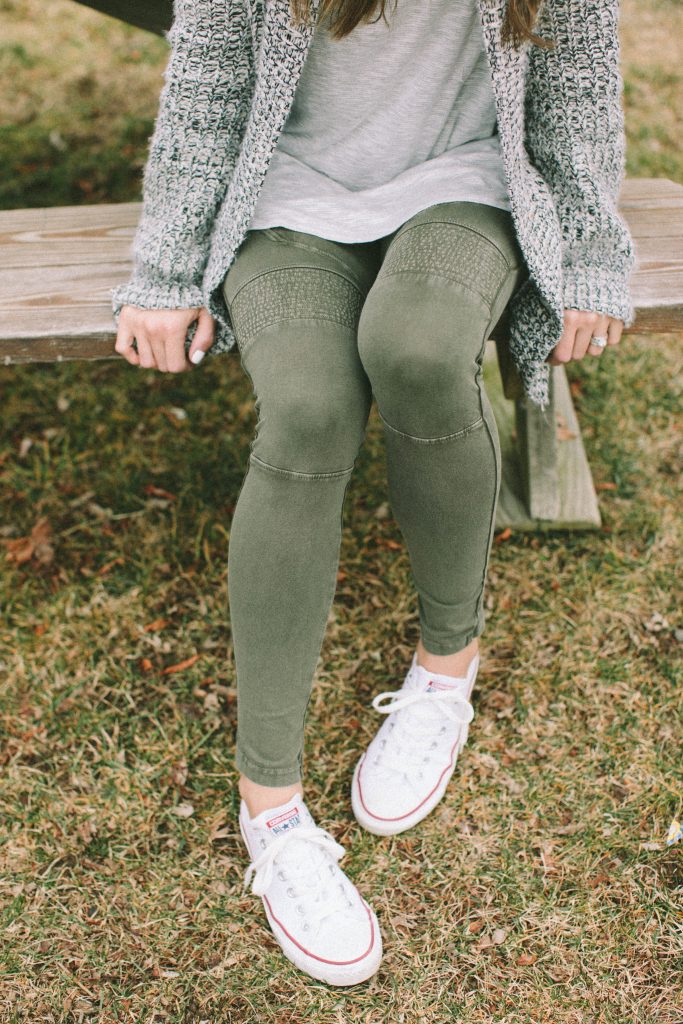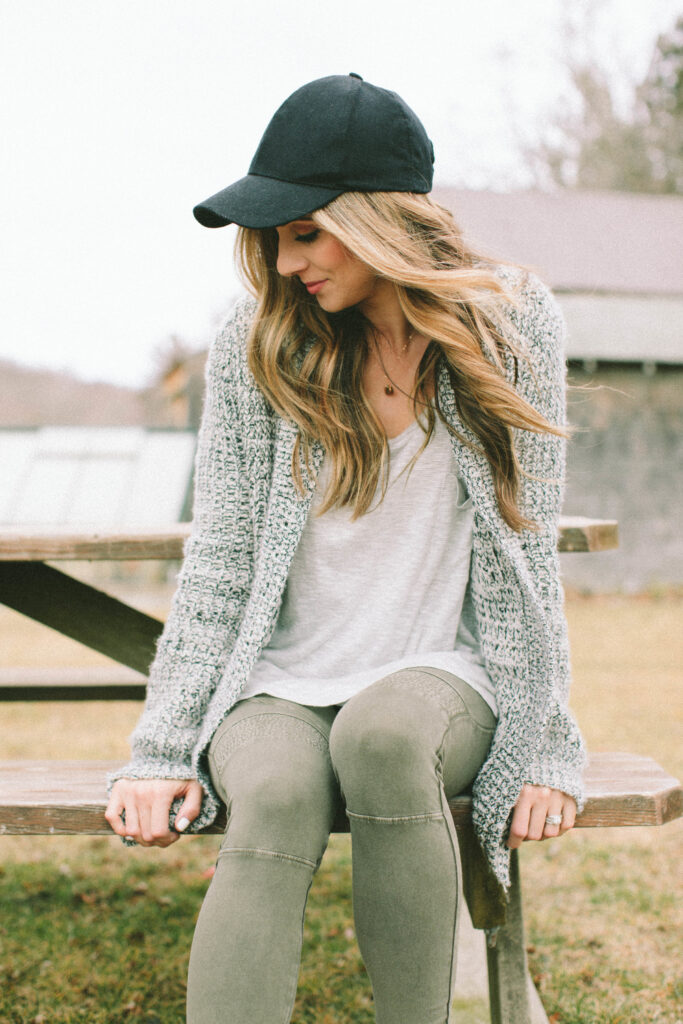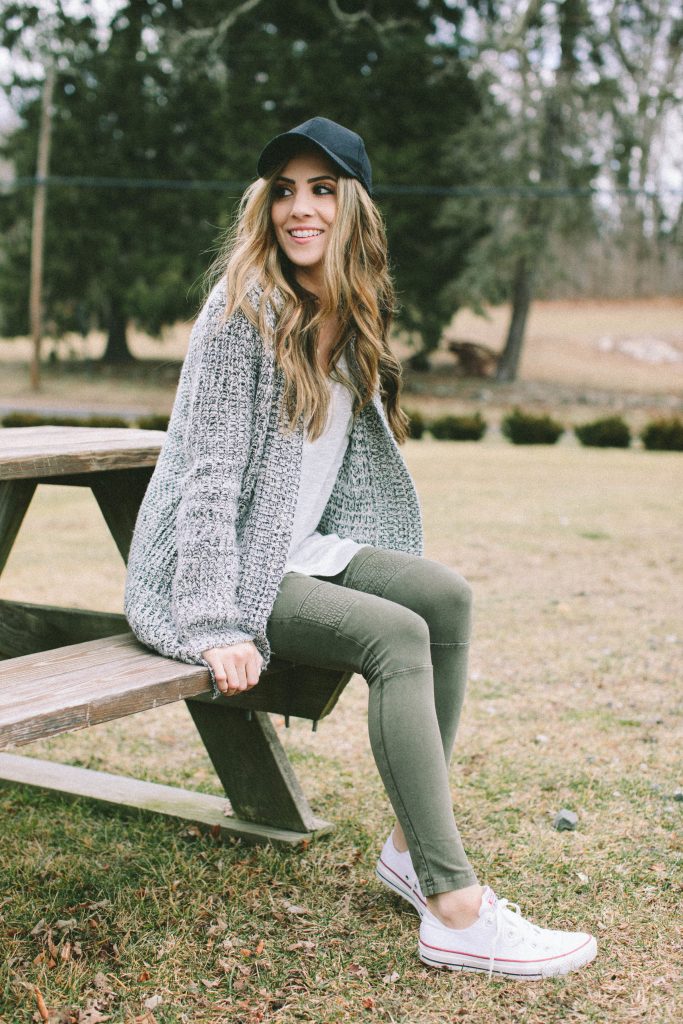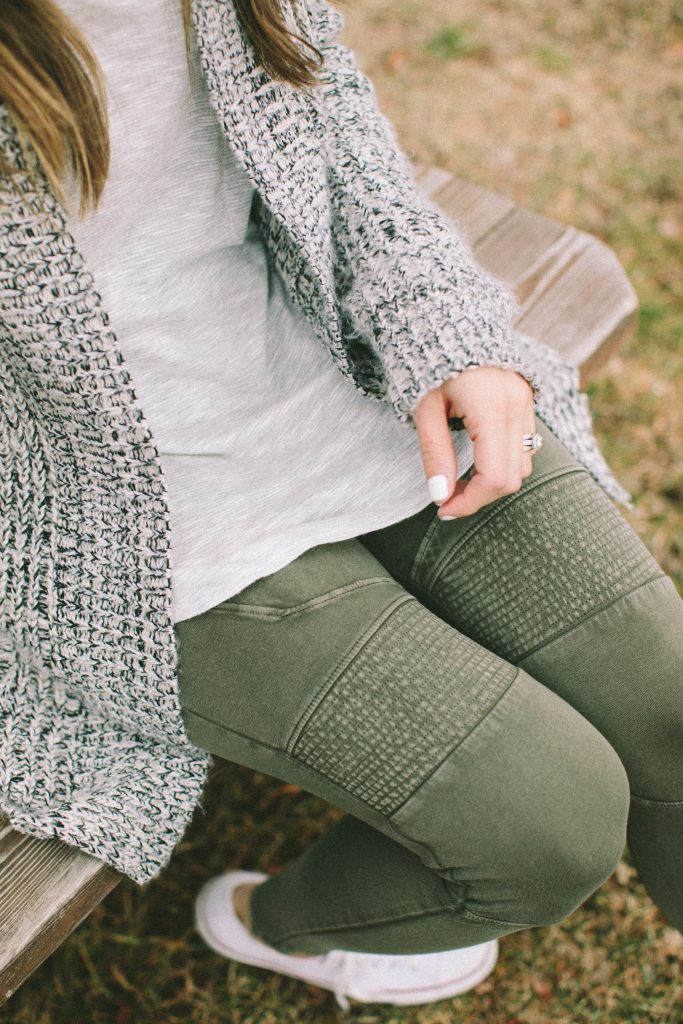 (Photos by Victoria Gloria)
These leggings are a glorified version of leggings with their moto detail because they don't actually look like leggings. I'm obsessed and own them in black as well, and wear them ALL the time. They're comfortable and also high rise, which means they cover all the right places. Super important for us mamas, yes?
Up next is the perfect oversized t-shirt that covers the butt. This is always necessary for me, the butt-coverage. I can't explain why, but I prefer it. I also love a more oversized fit tee because then nothing shows (looking at you, mom pooch).
Oversized cardigans are perfect for this time of year, because they offer a little more warmth but I'm able to take it off if I'm hot from running after the kids! This one is my new favorite, and I've been wearing it more often than I care to admit.
Converse sneakers are always a favorite because of their versatility. I tie them normally because I can't be bothered trying to tie them in some fancy way 😉 Plus, I can't deal with shoes falling off my feet! Noelle is too crazy for that.
My newest mom-iform addition….a baseball cap. Perfect for those "IDGAF" hair days. My husband made fun of me for wearing it, but naturally I don't care because it hides 4 day grease-ball hair, ha!
SHOP THE POST


All of these items can be found at Nordstrom, and today
I've teamed up with an amazing group of bloggers
to give YOU a chance to win:
a $500 Nordstrom Gift Card, just in time for sprucing up your mom-iform!
Simply enter below by completing the rafflecopter.
You'll receive one entry per completion.
This giveaway is open internationally and runs until 2/20.
Winner will be announced here. Good Luck!