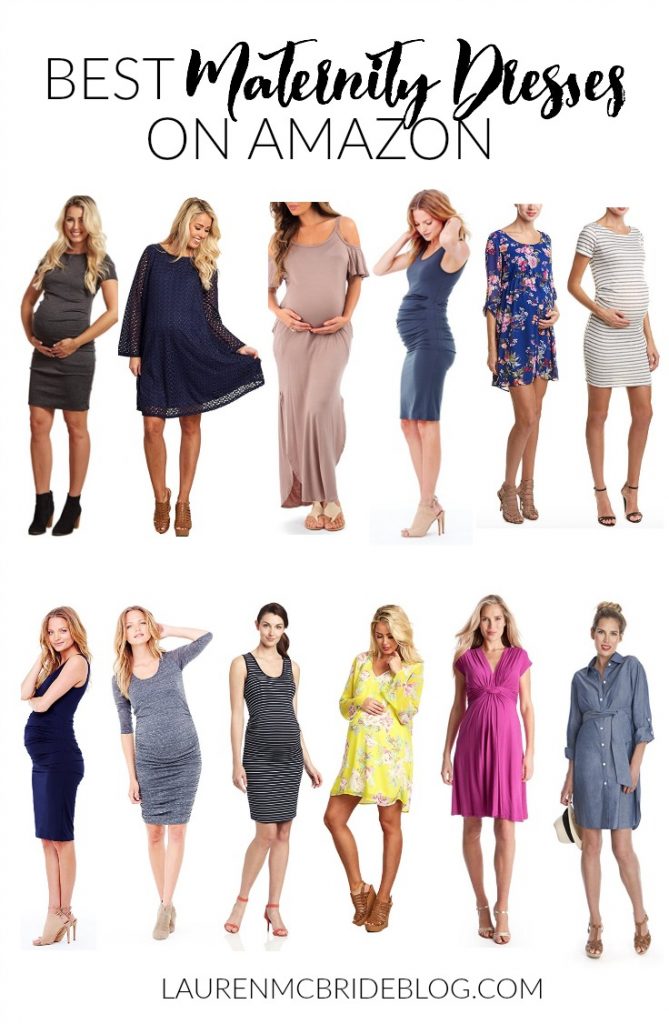 Guys! I was browsing Amazon the other day and found some INCREDIBLE maternity finds! I don't know why I never thought to check there before, but since you know I love to bring you my favorite Amazon finds AND my favorite maternity clothes, I thought I'd combine the two and share with you the best maternity dresses on Amazon! They have a variety of basic dresses to get you through multiple seasons, and by some of my favorite brands! I also included some cute spring dresses for the upcoming season. And, most of them are PRIME shipping! Happy shopping, preggo mamas!
Rushed Sheath Dress (multiple colors!)
Lace Bell Sleeve Dress (comes in white, too!)
Cold Shoulder Maxi Dress (multiple colors)
You can find more of the best maternity dresses on Amazon right here!
You can also gain access to my exclusive maternity style guide by signing up for our newsletter here!
Don't forget to check out the rest of my maternity fashion for inspiration!