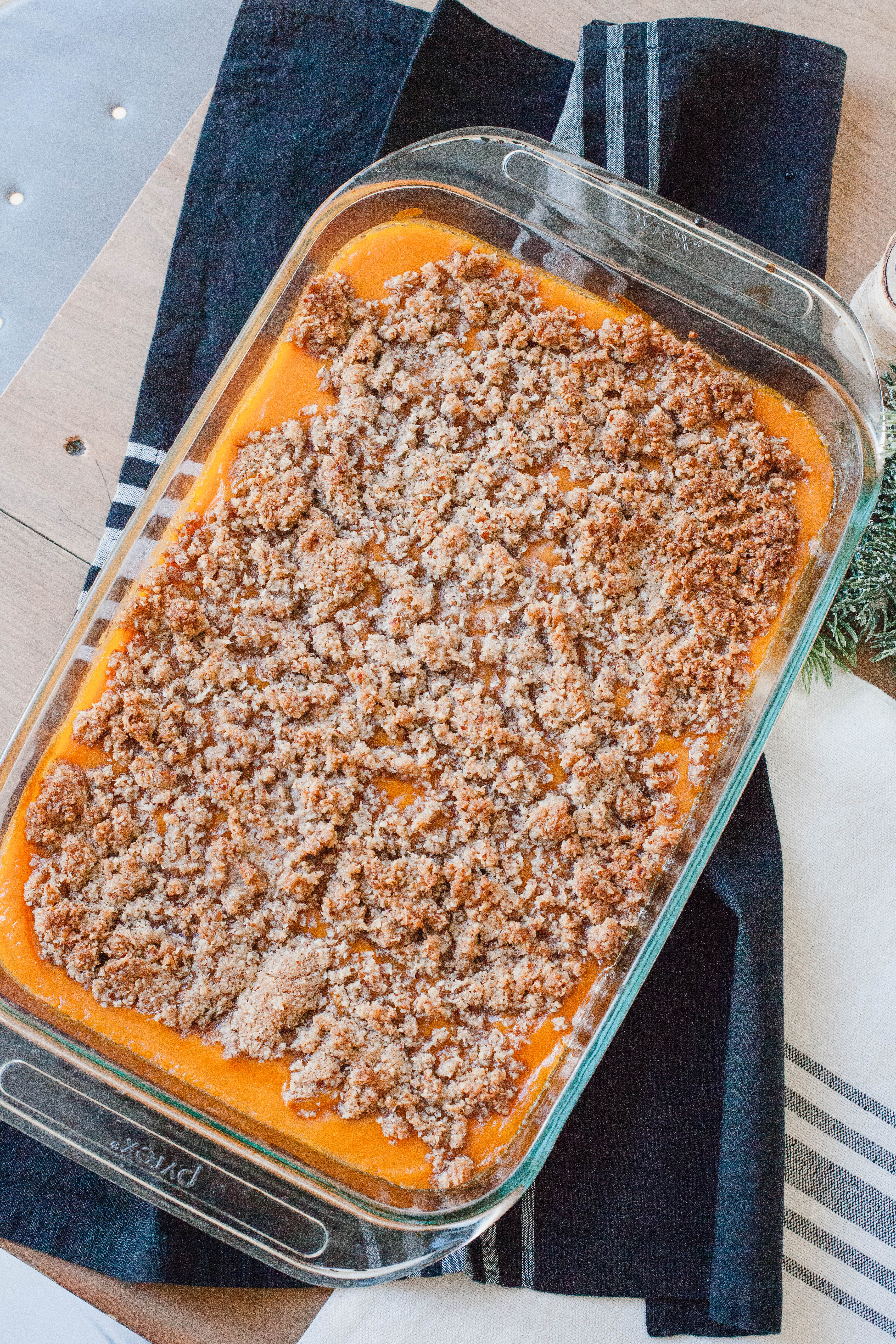 Alright my friends, I mentioned to you that I have a recipe for the BEST damn sweet potato casserole you'll ever eat and you asked me to share it with you before Thanksgiving! Full disclosure: this is NOT my recipe. I actually don't know the original author of it, as a friend wrote it down for me in my wedding cookbook (my bridesmaids had all our friends and family write down their favorite recipes for us!). It's a recipe she's made for awhile now, and passed it down to me..and now it's our FAVORITE part of our Thanksgiving meal!
The Best Damn Sweet Potato Casserole
2017-11-19 12:46:10
CASSEROLE INGREDIENTS
1 1/2 cup white sugar (I buy organic)
1 tsp. vanilla extract
6 TBSP melted unsalted butter
1/3 cup milk (any milk will do, I've used dairy-free)
2 eggs, beaten
3-4 sweet potatoes (peeled, then cooked or baked)
TOPPING INGREDIENTS
1/3 cup brown sugar
1/3 cup flour
1/2 cup coconut shavings/flakes
1 cup chopped pecans (I chop them in a food processor)
7 TBSP melted butter
Instructions
Boil (or bake) sweet potatoes until they feel soft when poked with a fork.
Mix all casserole ingredients together in a blender (or food processor) and pour into a 9x13 casserole dish.
Mix topping ingredients together until mixture becomes crumbly, then spread over sweet potato mixture.
Bake at 350F for 35-45 minutes, uncovered (until topping is golden brown. I start at 35 and go up from there).
Lauren McBride https://laurenmcbrideblog.com/