We had a little Halloween party for the kids this past weekend, and I thought I'd make some treats for the adults as well! A friend of mine shared a Caramel Apple Cider Sangria recipe with me that I modified a bit to make my own. It was DELICIOUS, and incredibly easy to make! It can be easily changed to your preference as well. I also think it would be REALLY fun served with a cinnamon sugar rim or even in hallowed out apples! It's the perfect fall adult beverage!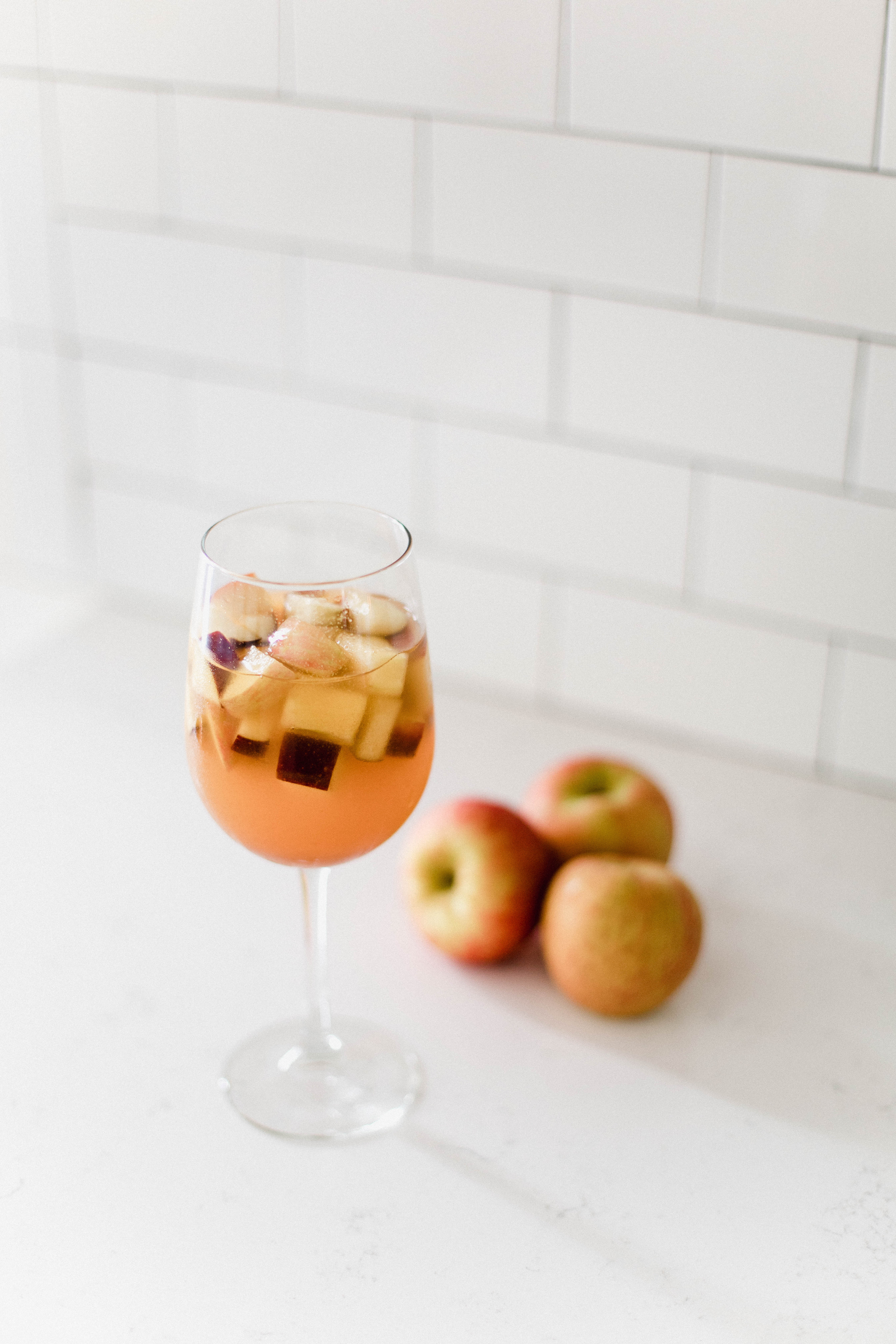 All you need is a 750mL bottle of mild white wine (I used a bottle of Sauvignon Blanc because it's what I had on hand, but I bet Riesling would be amazing. Going to try that next time!), caramel flavored vodka (I used Smirnoff's), apple cider, and 2 chopped apples.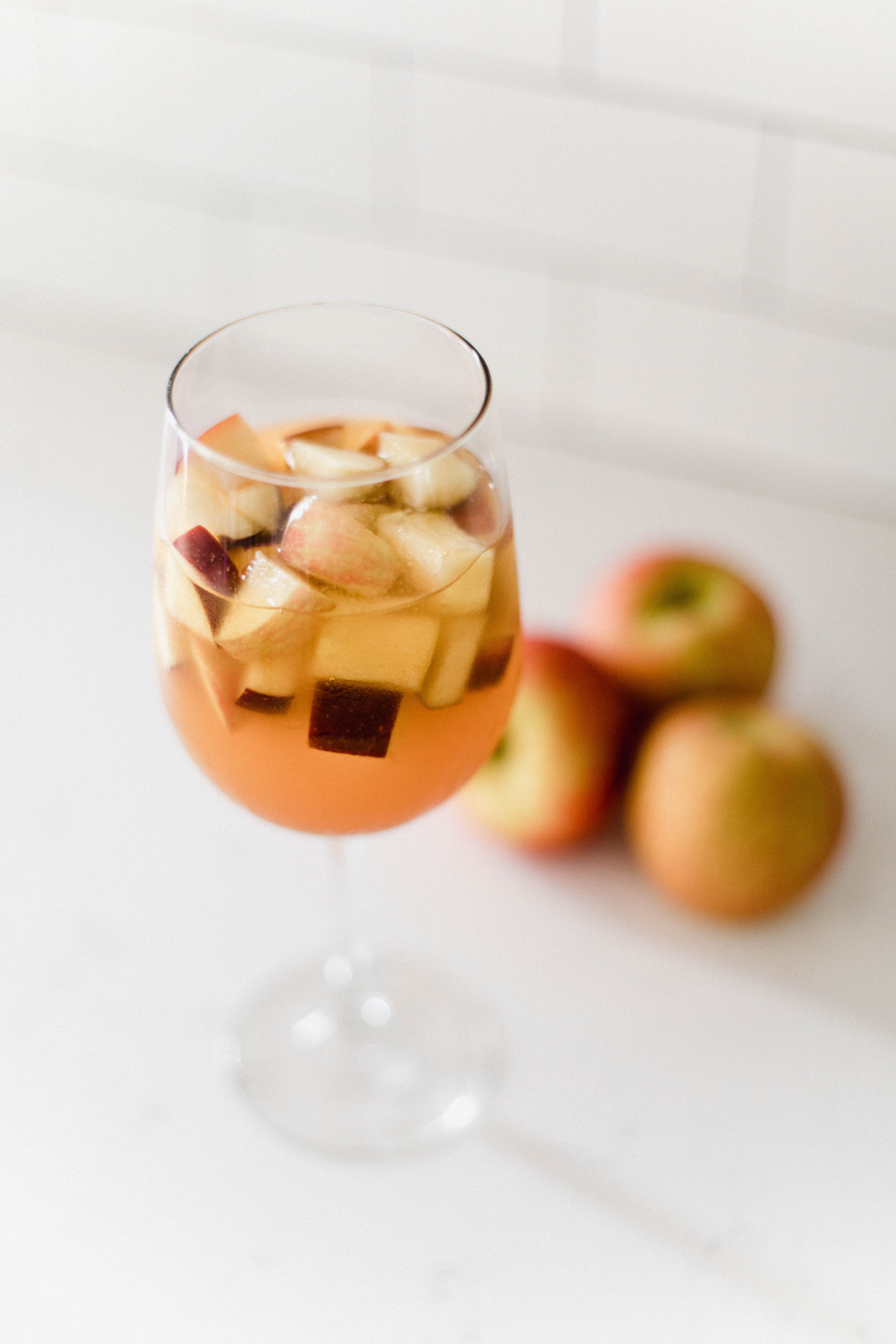 Pour the 750mL bottle of wine in a pitcher. Add 1 cup of caramel vodka. Add 8 cups of apple cider. Mix together, and then add the chopped apples. I served this a few hours later on the same day I made it, but I let the small amount leftover sit overnight and it was even better the next day. I HIGHLY recommend making this the day before and letting everything mull together. The chopped apples are the most delicious addition when they've been sitting in the mixture!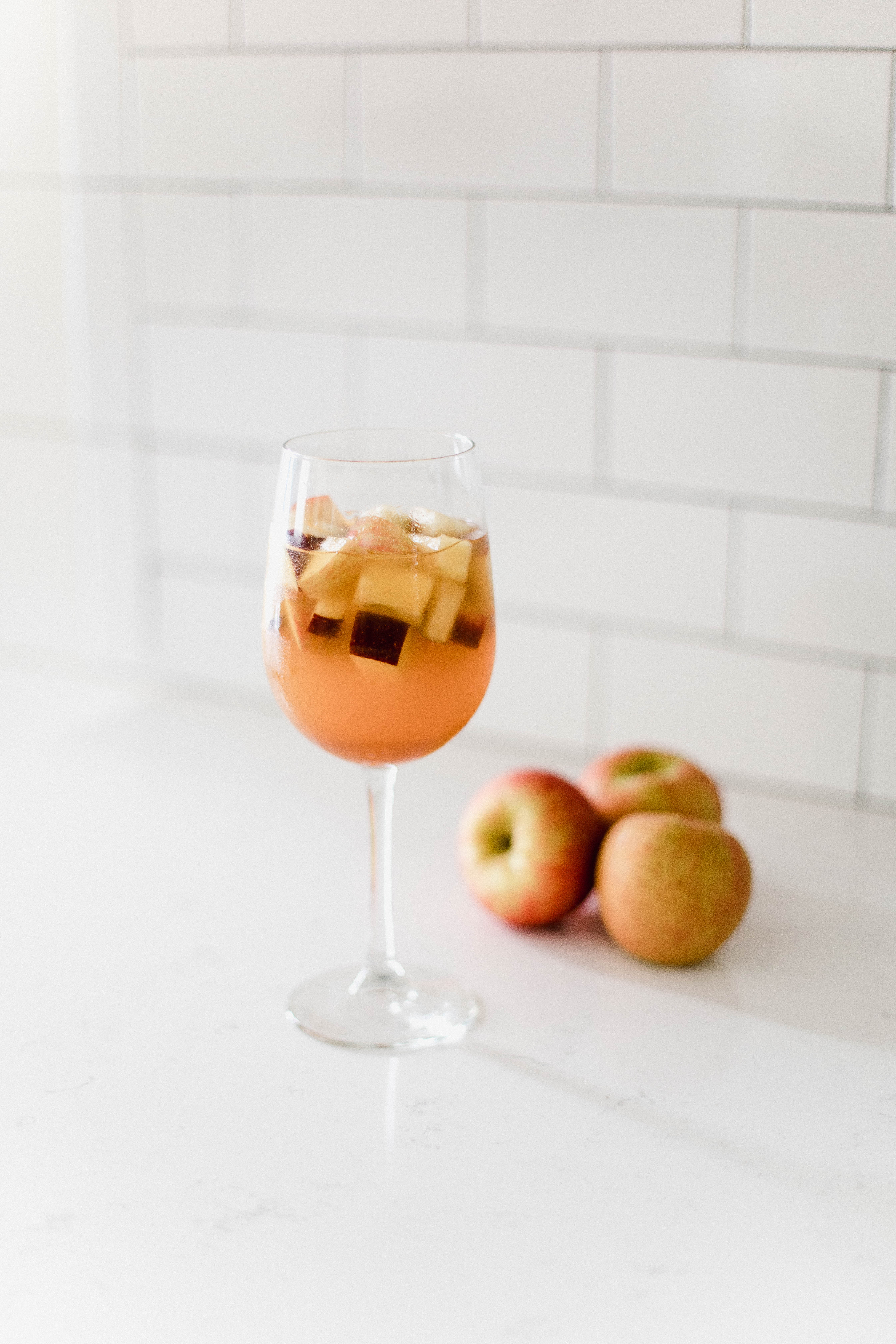 It's the perfect fall beverage for a girls night, any get together, or even served on Thanksgiving! I plan on making it again for the upcoming holiday. If you try it out, let me know! I hope it serves you well! 😉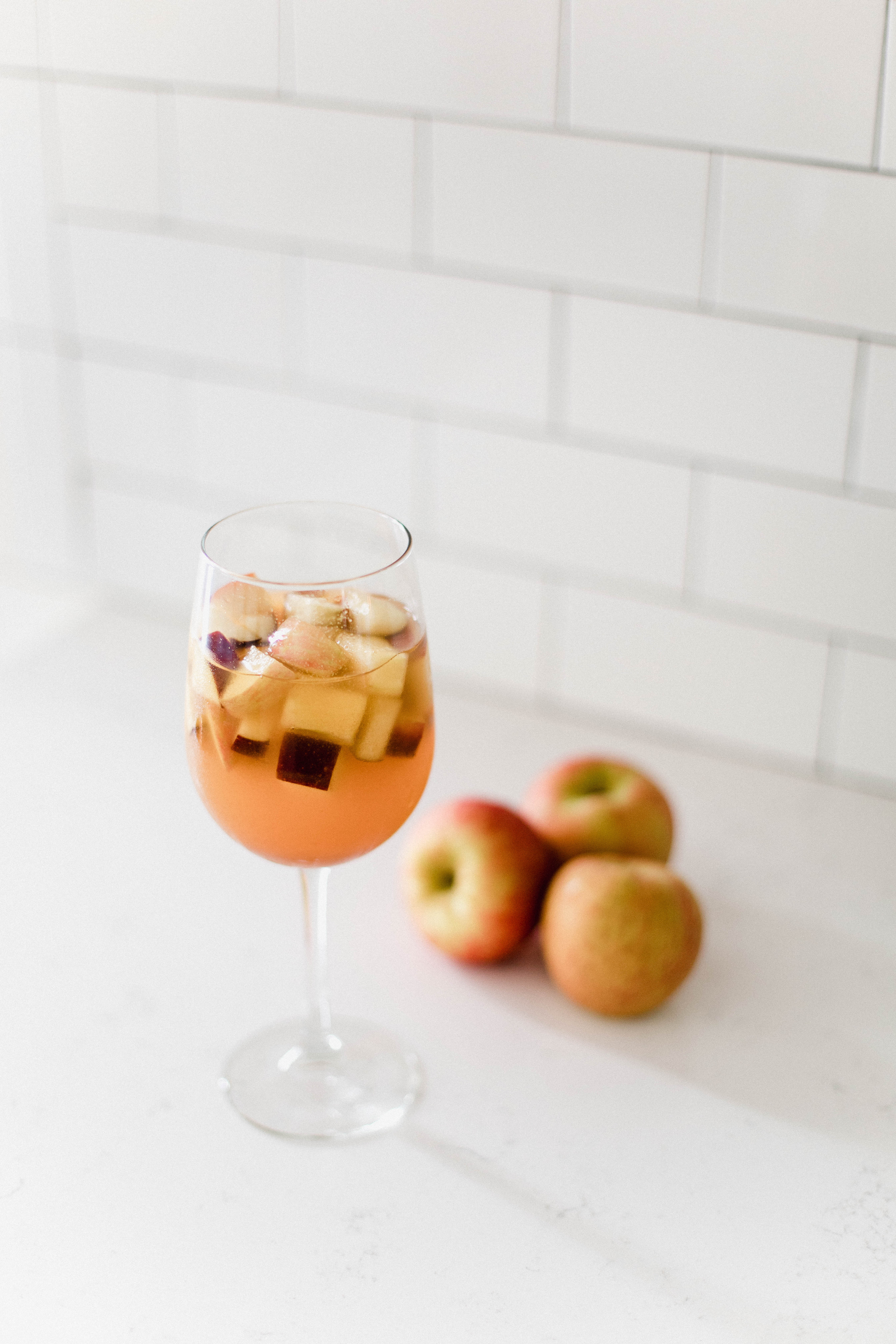 Caramel Apple Cider Sangria
2019-10-21 12:01:00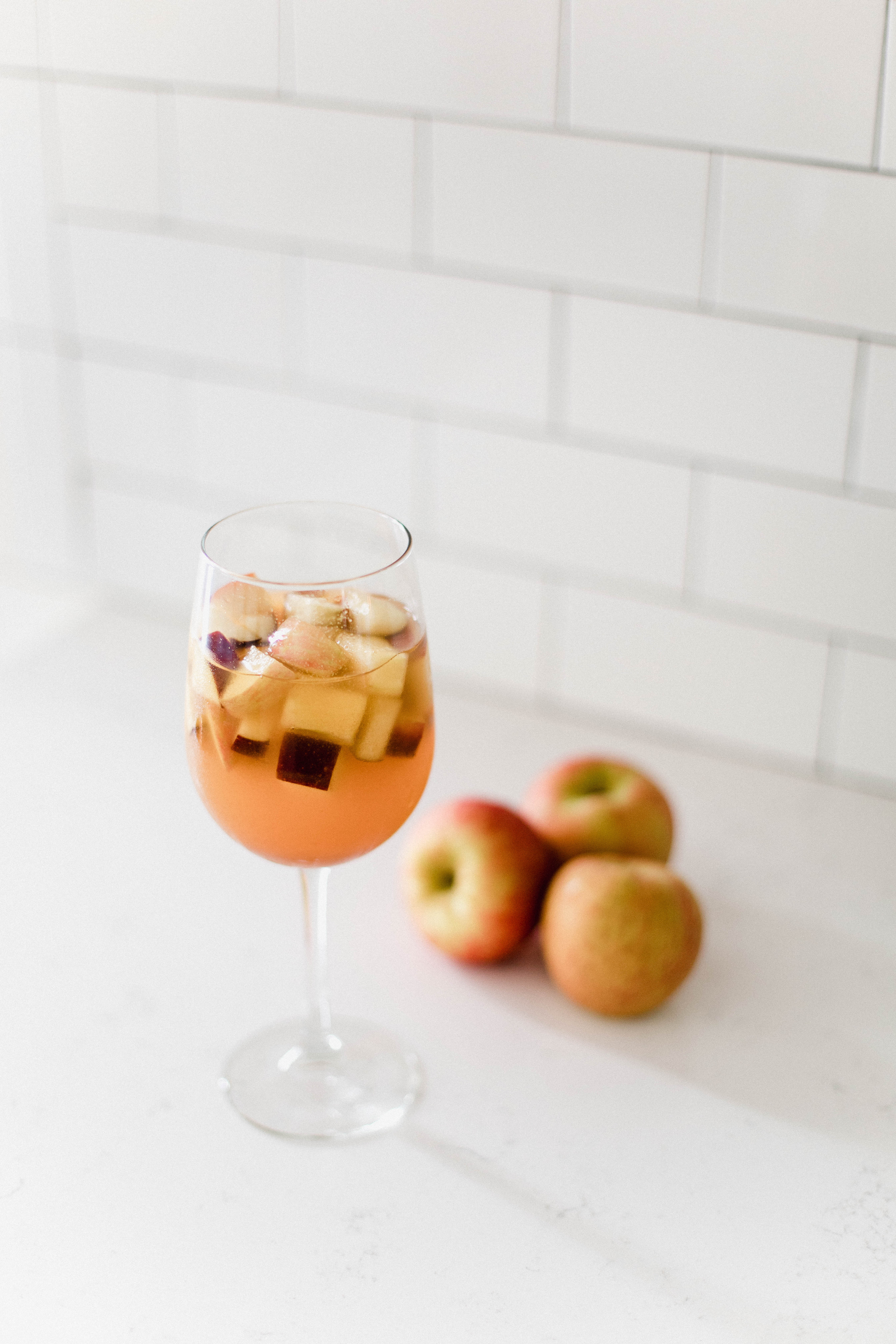 Serves 12
A fun adult twist on a favorite fall beverage.
Ingredients
1 750mL bottle of mild white wine
1 cup caramel flavored vodka
8 cups apple cider
2 apples, cored and chopped
Instructions
1. Stir together the wine, vodka, and apple cider in a large pitcher.
2. Add the chopped apples to the pitcher.
3. For best results: let sangria sit overnight for optimal taste. Otherwise, serve cold or over ice!
Notes
Add more or less apple cider per your taste preference.
Lauren McBride https://laurenmcbrideblog.com/