I'm not sure why I haven't posted a tour of my She Shed sooner, but it's finally here and I'm giving you a walk through over on my Instagram stories today, too! We transformed this space from a run down, nasty shed into this beautiful home office! Before I share its makeover, here's a peek at the before photos.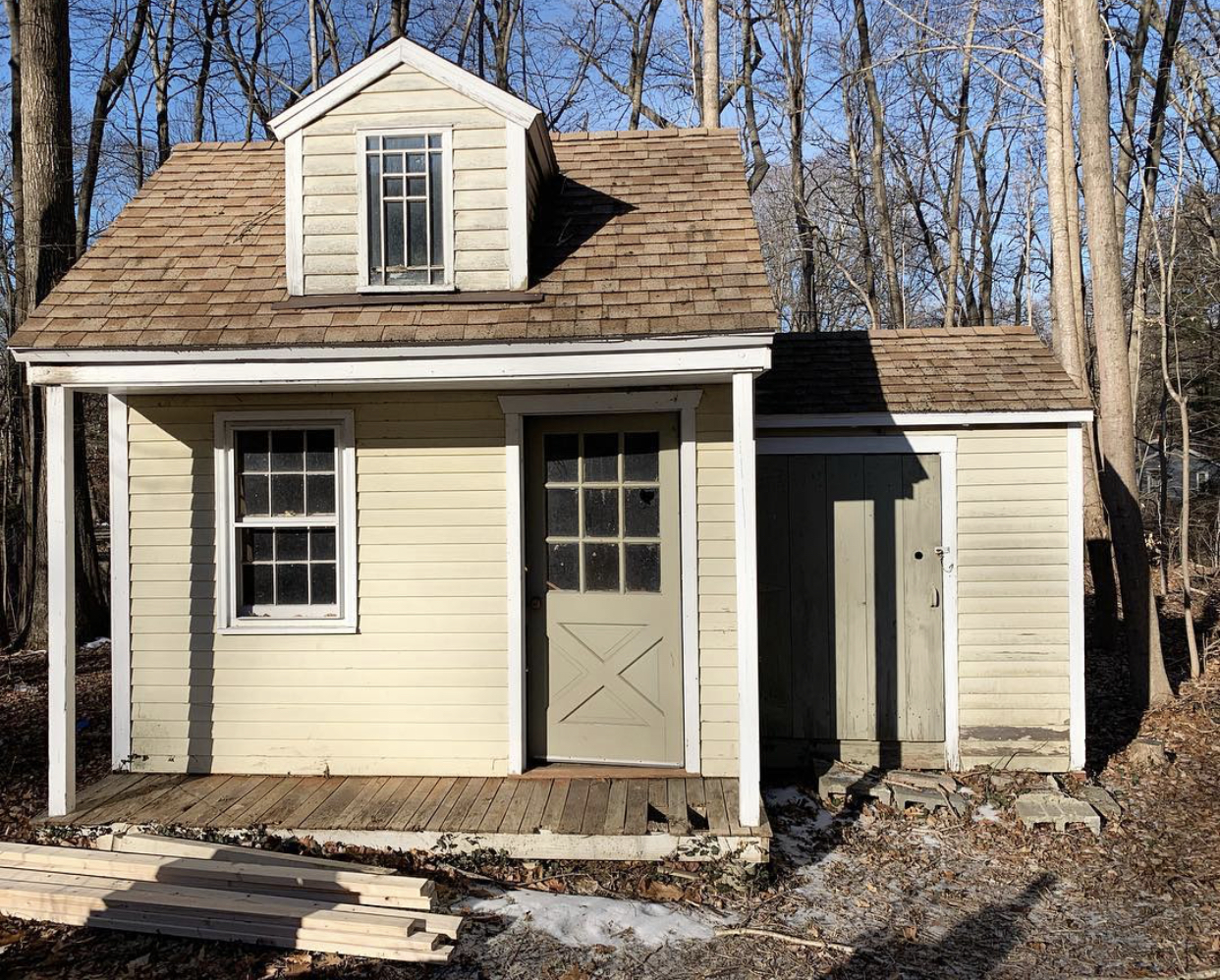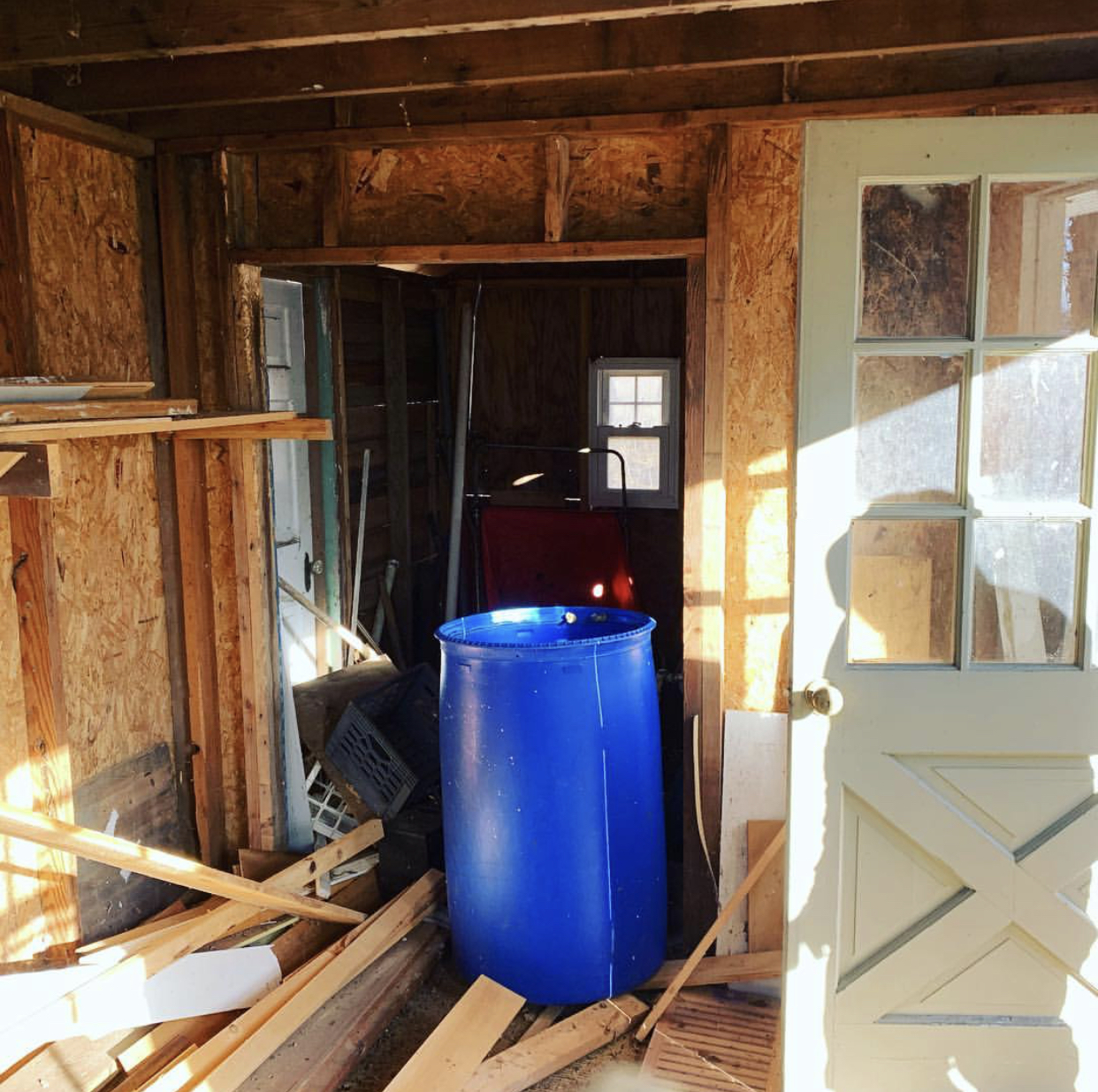 Gross, right? I'm not sure what the previous owners used it for, but it had very clearly been unused for quite some time. Instead of tearing it down, we felt making it into an office space would be perfect! I'm so glad we did.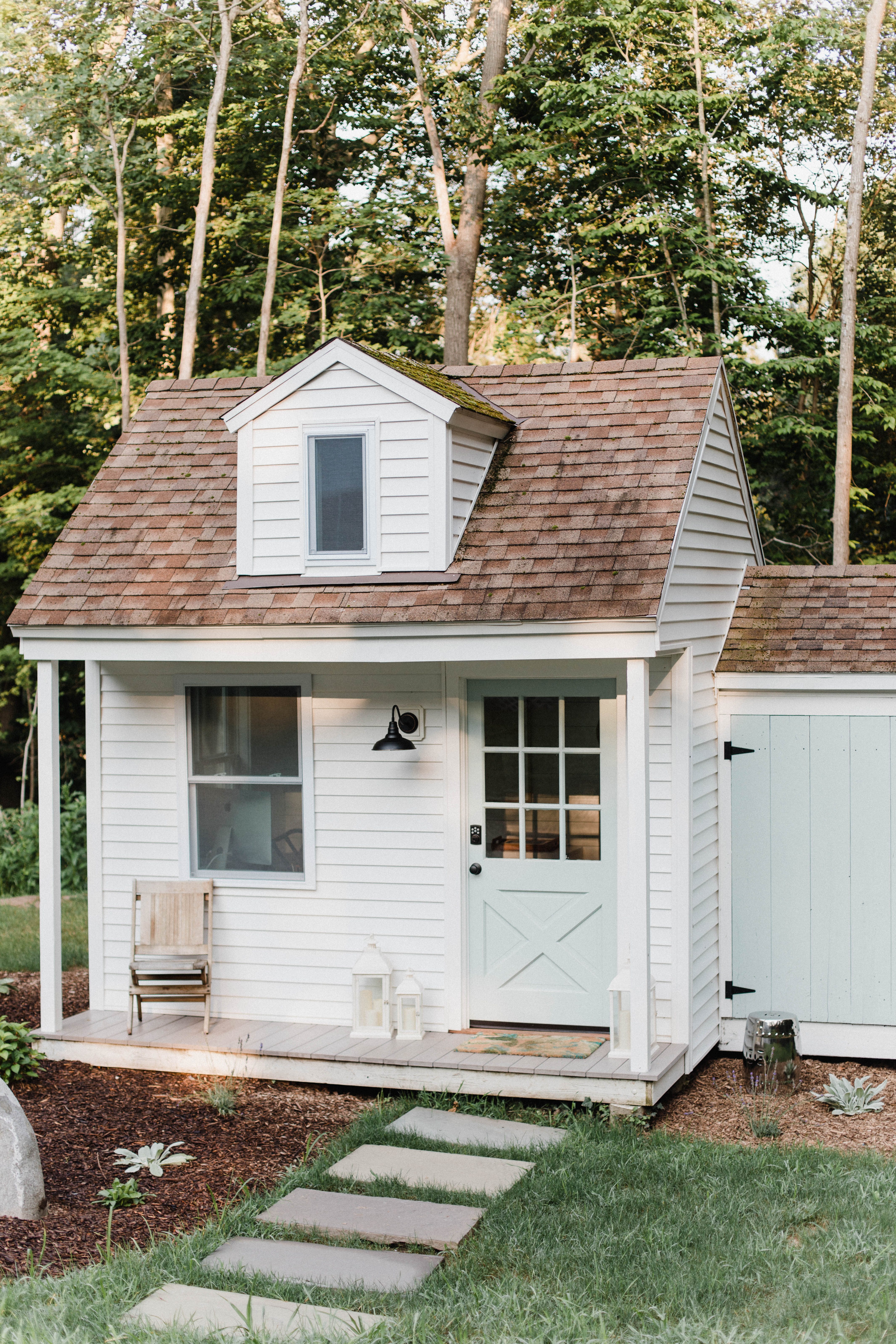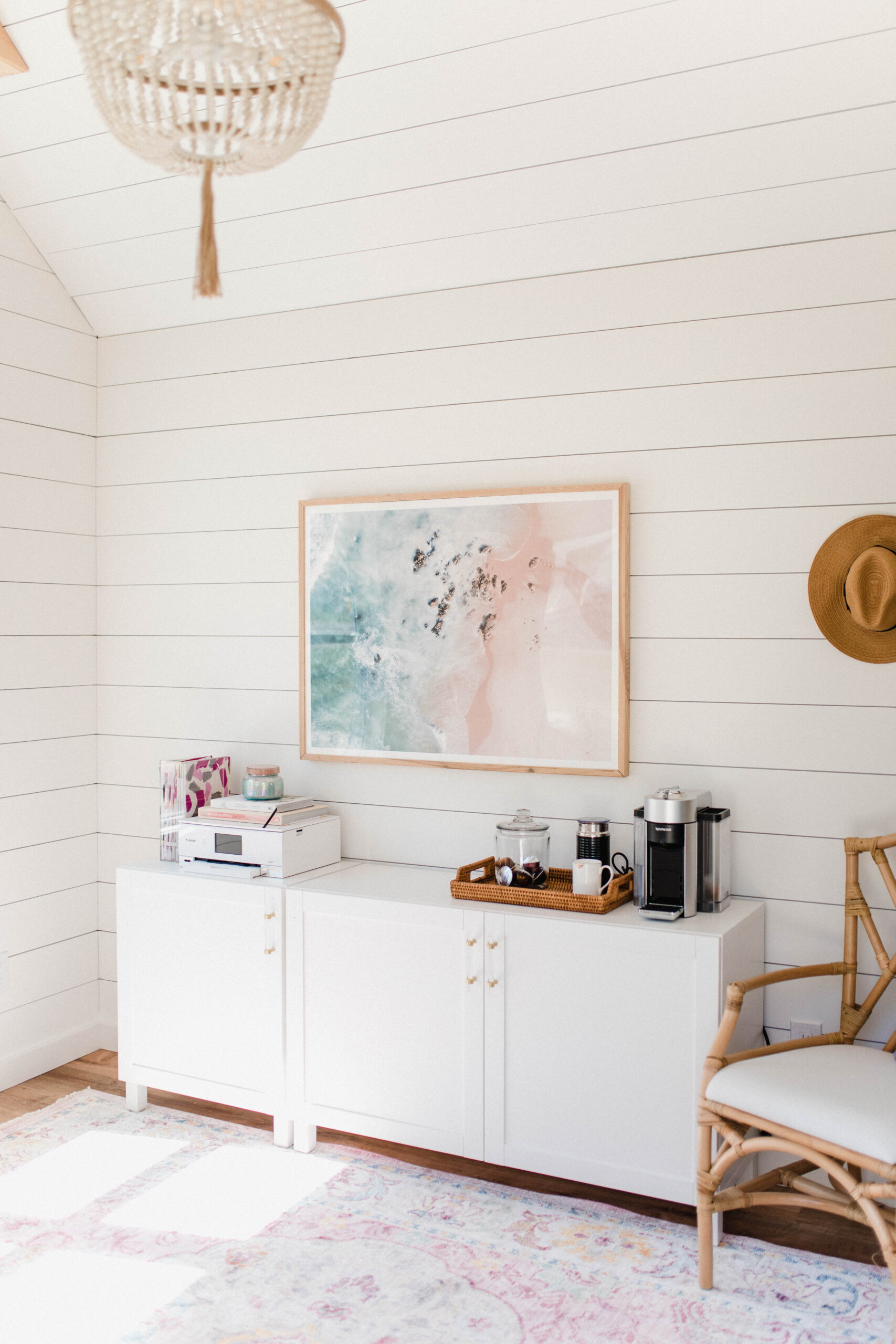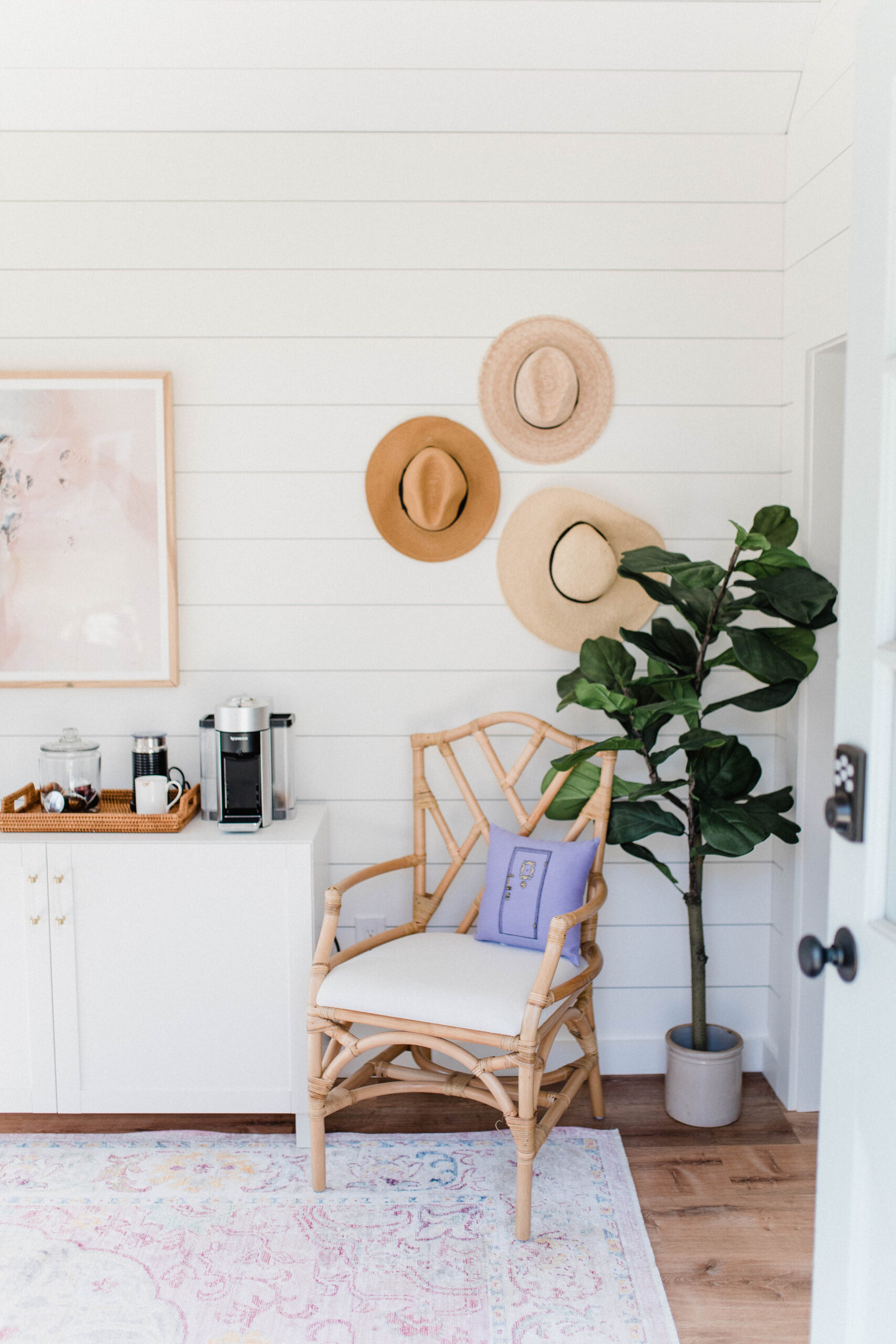 There are two rooms in this shed, but the room to the right of this photo is currently my Poshmark packing station and a MESS. Not quite sure what I'm going in there just yet, but we'll focus on the pretty room for now.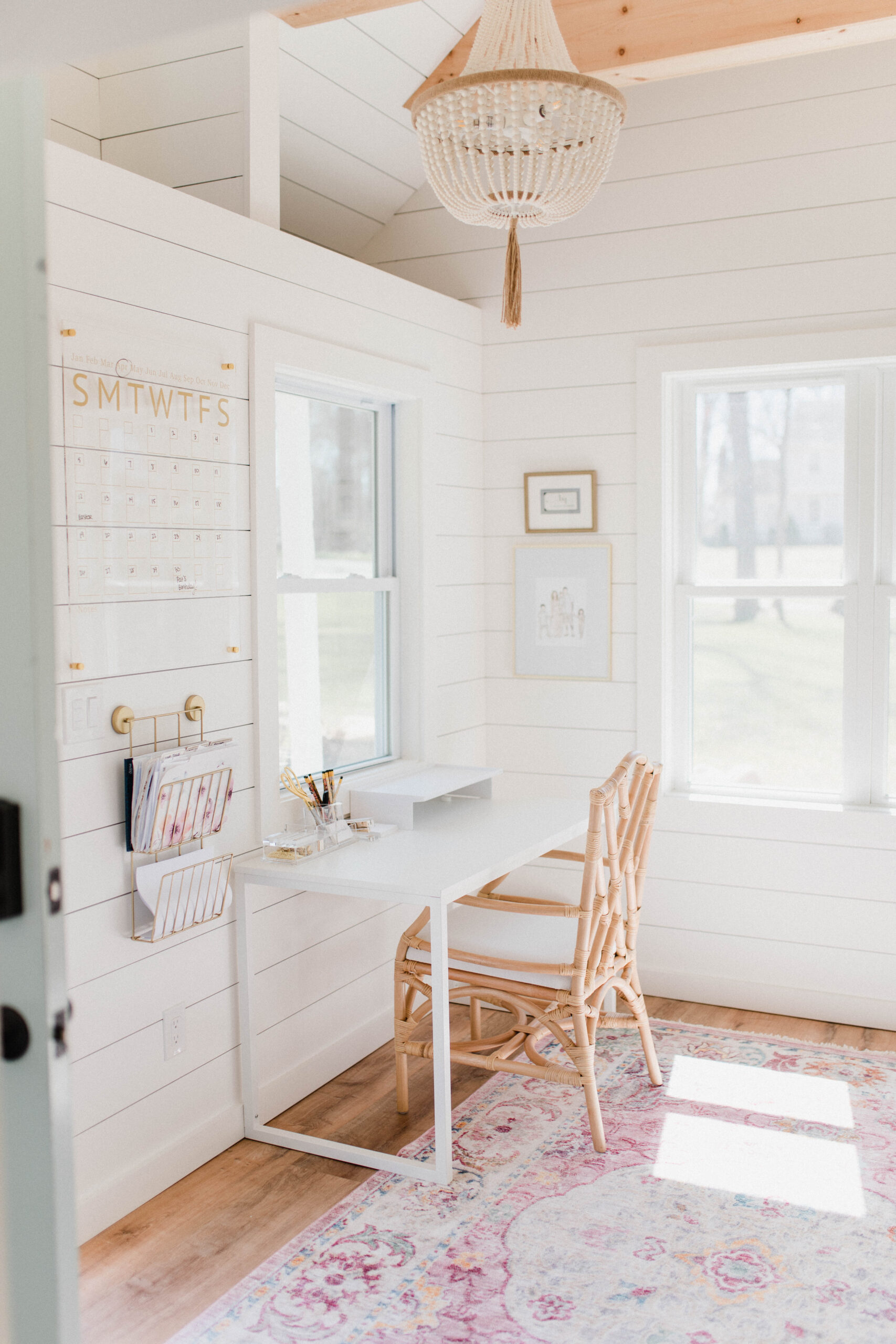 I have one small desk, some chairs, and a console for storage in this space. It functions perfectly for my needs! I styled the She Shed a little differently than my normal home decor because I wanted something bright, cheerful, and inspiring. I love the pop of color this rug adds to the space.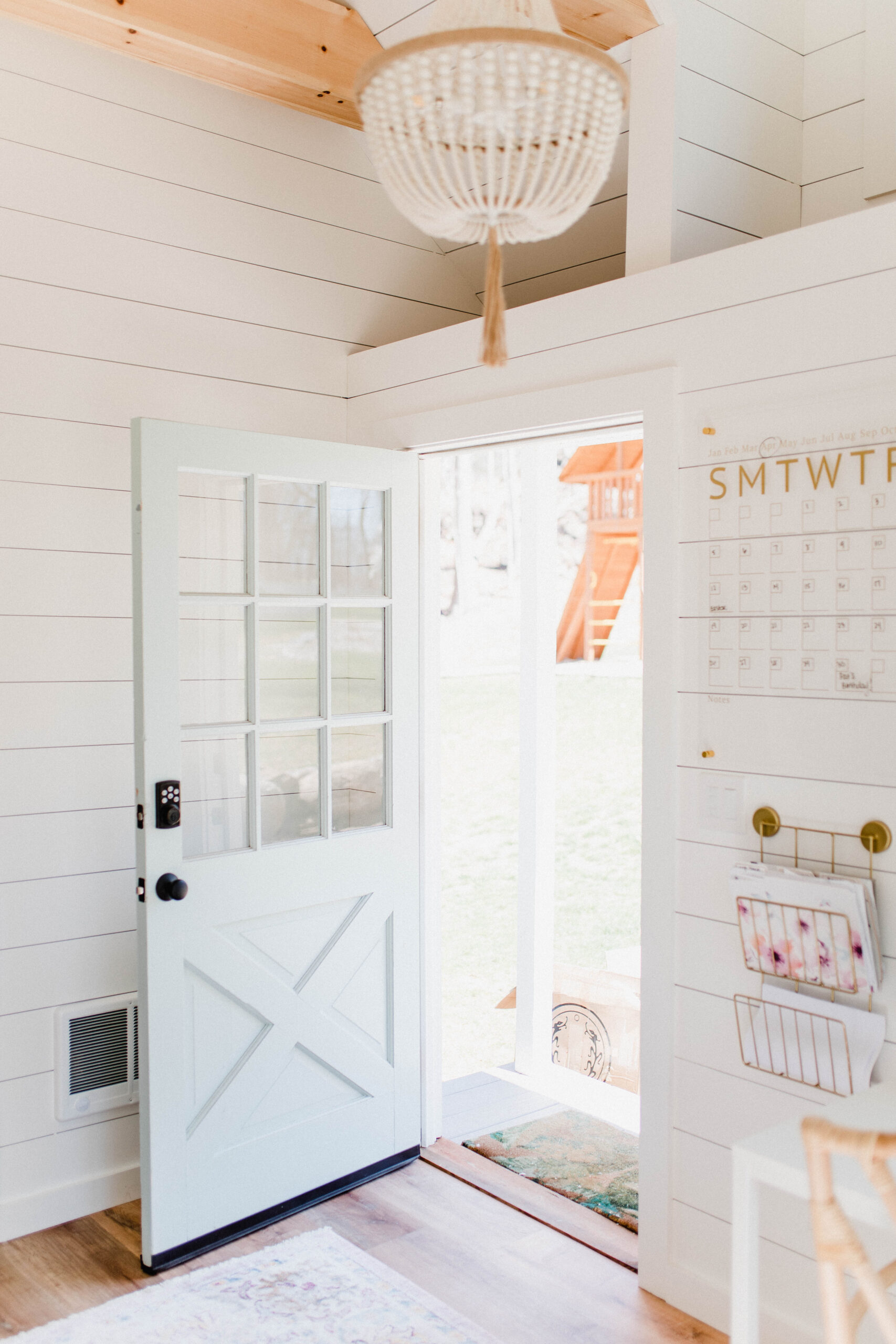 The door color is Benjamin Moore Palladian Blue, and I have the inside of it painted as well to bring that fun color inside. It matches the blues in the rug perfectly!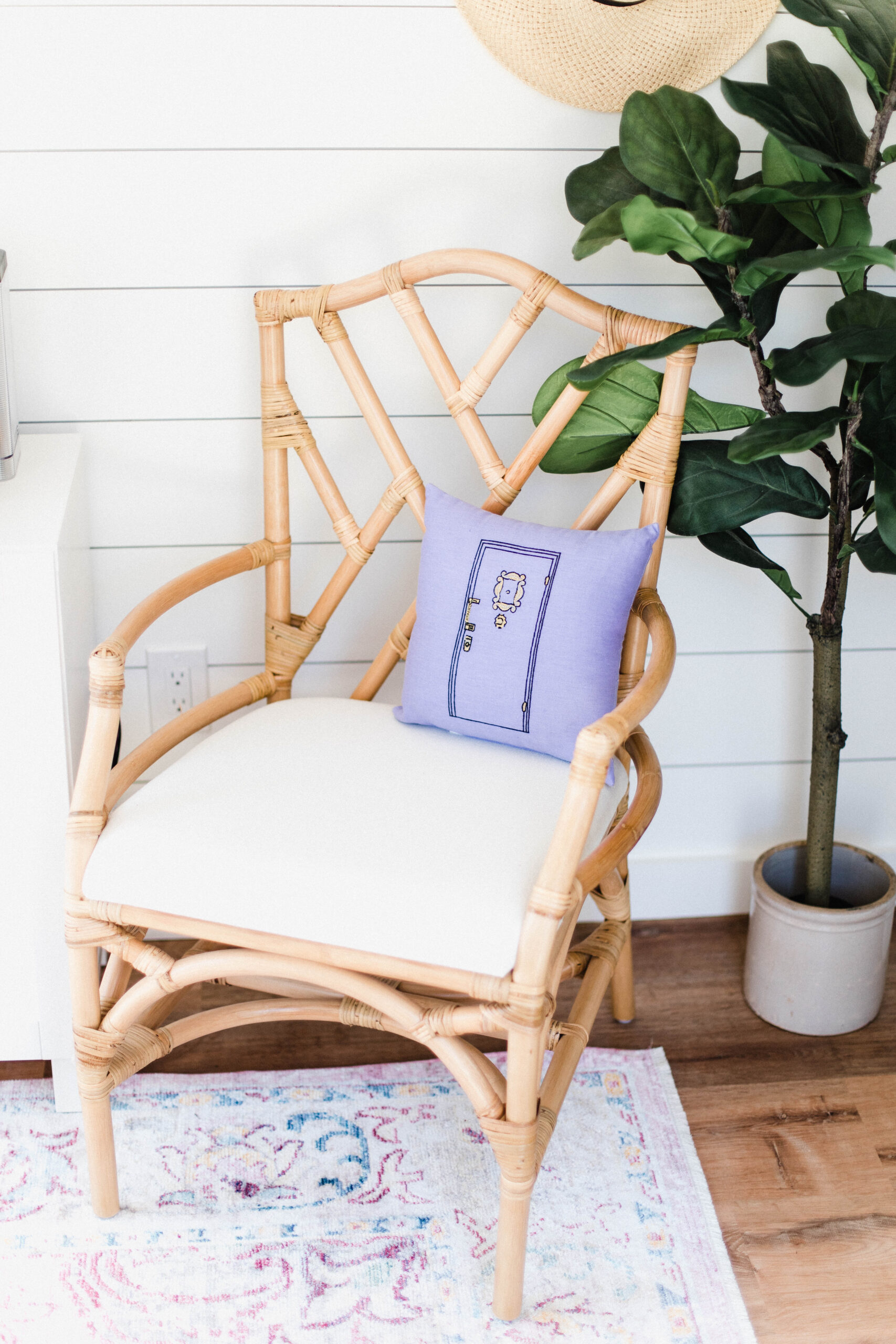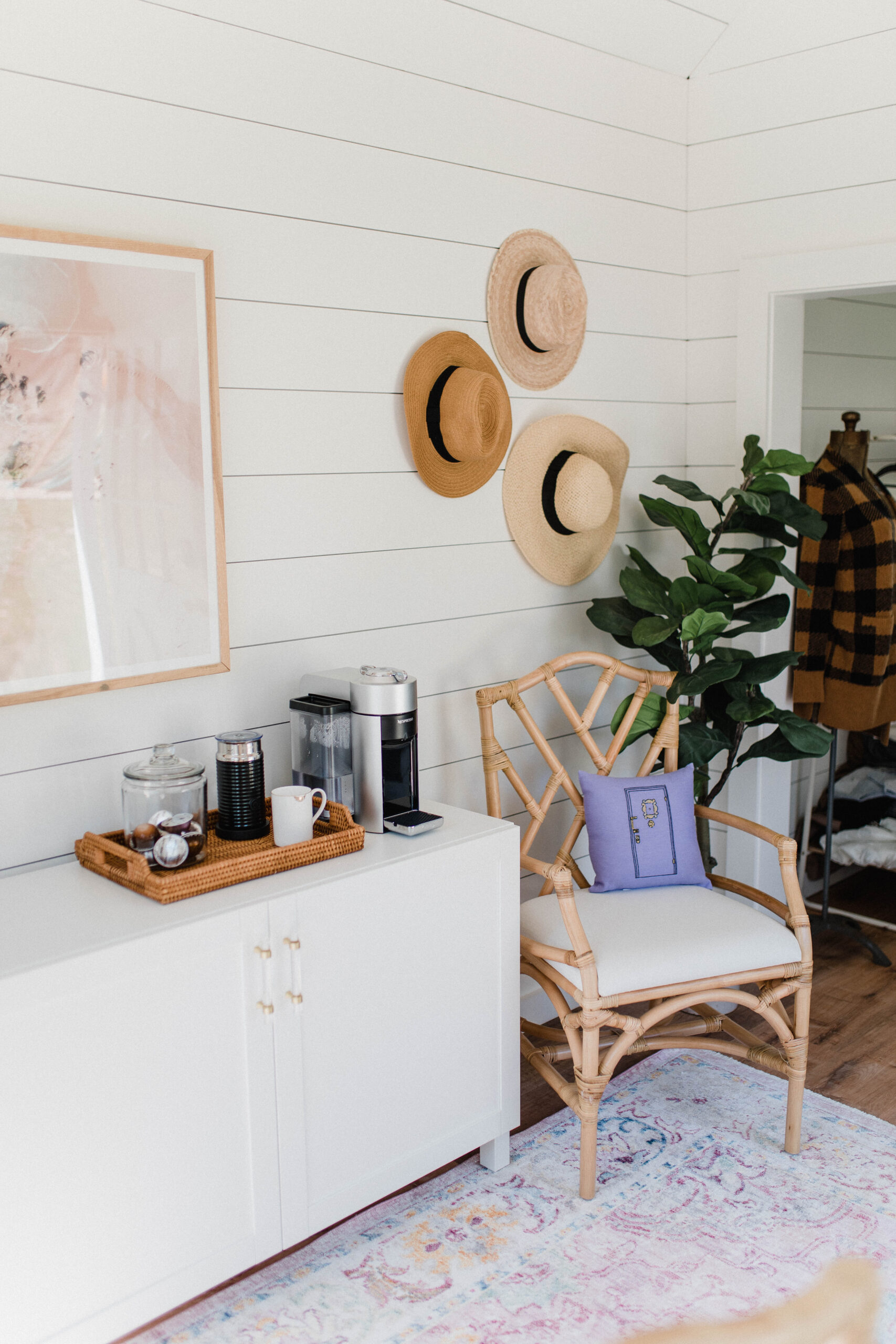 I even have a Nespresso in here! We use our regular coffee maker more than the Nespresso, so I thought it would be fun to bring it into the shed. I just need a little mini fridge for my creamer. This hat wall was a spur of the moment decision, and I absolutely LOVE how it looks.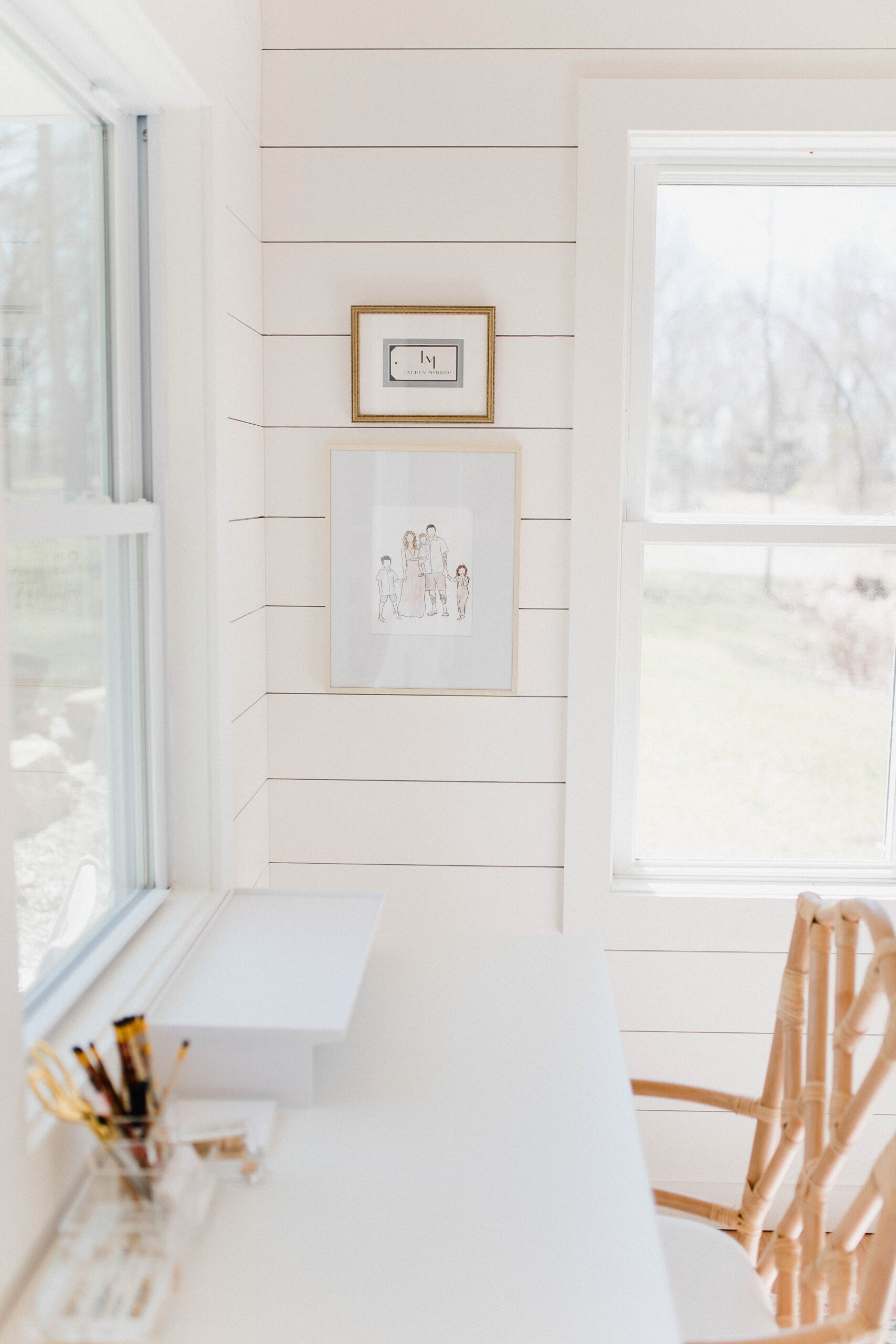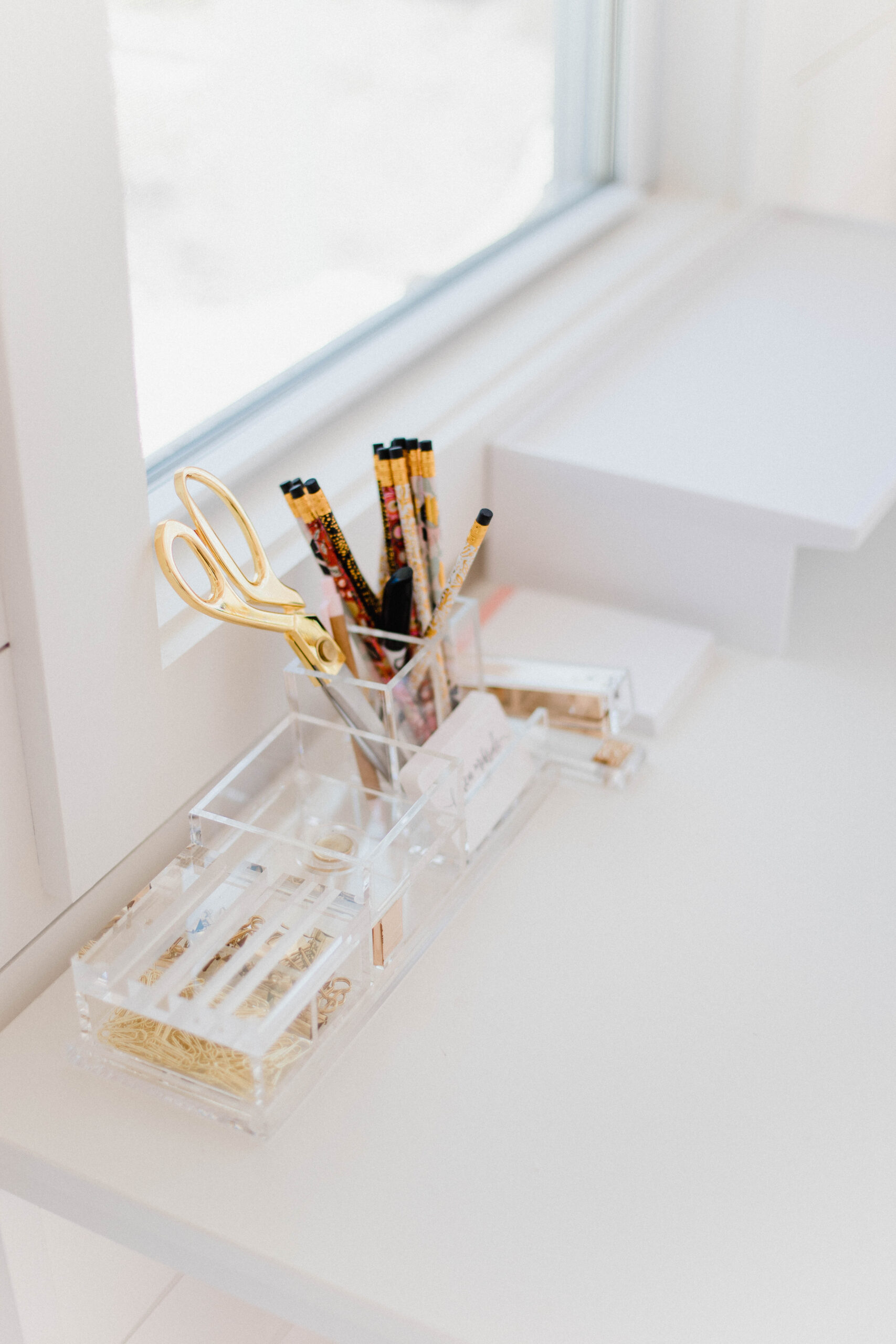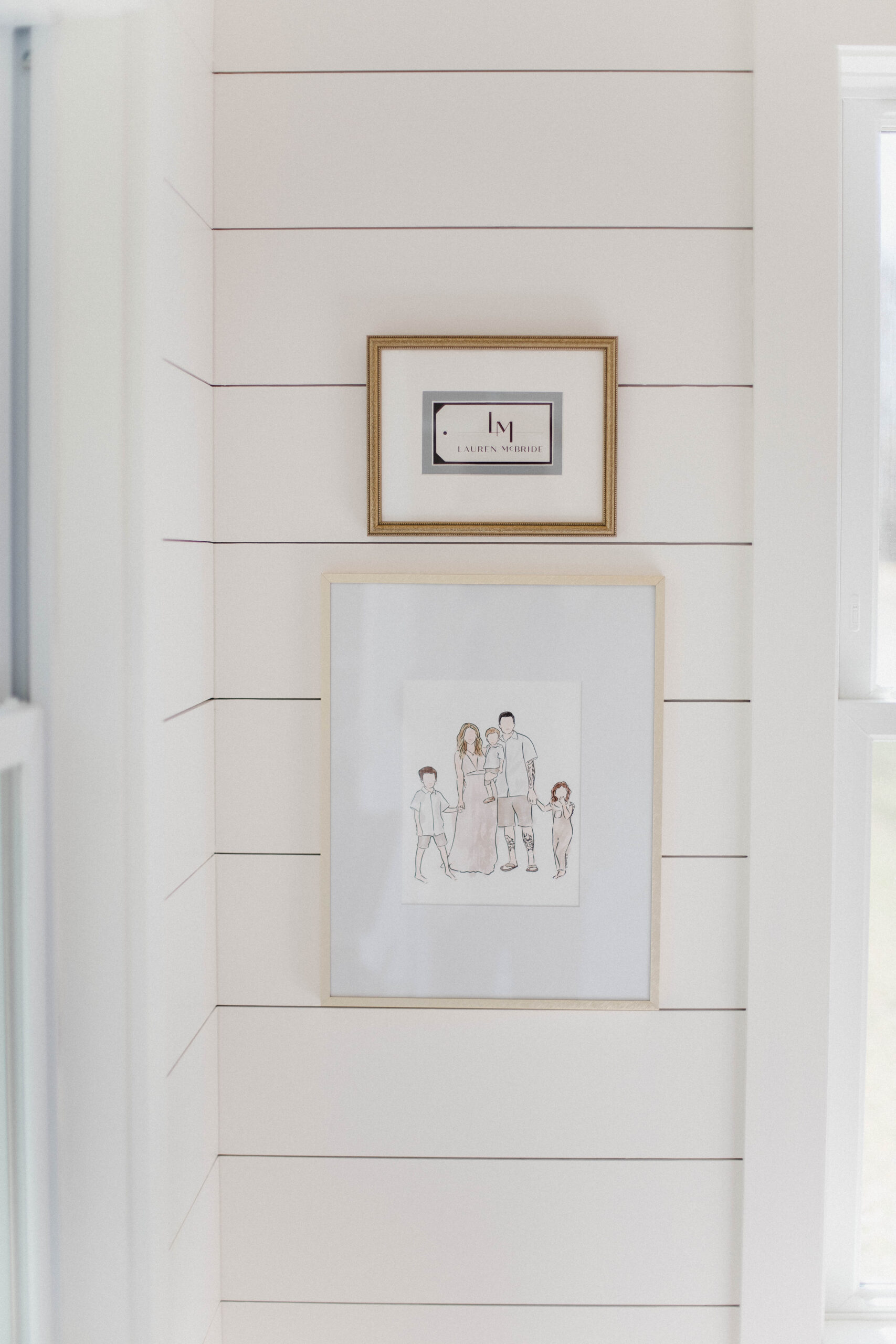 I still want to add some more personal touches, but for now I love these two pieces of artwork. One is a sketch sent to me from a follower (thank you!), and the other was a gift from my friends to celebrate the launch of my QVC line.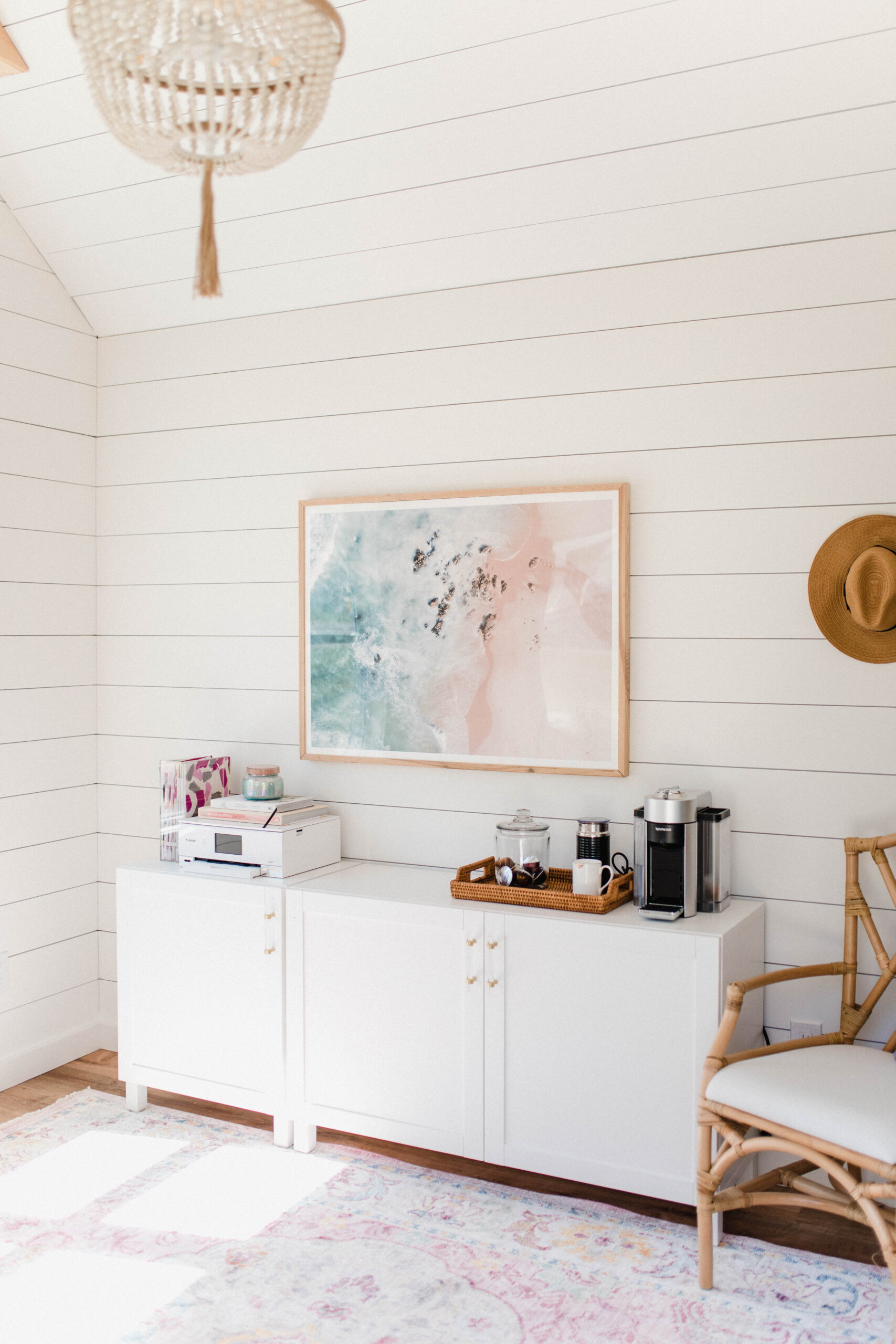 This console is from IKEA and it's called BESTA. You can add different doors to the frame, and I love the soft close feature. I added acrylic and gold handles to give it a more sophisticated look. I'm totally drawing a blank on where I bought them, but I'm sure you can find similar ones on Wayfair or even Amazon!
Overall, this little space has been great to work in when I need some quiet! All sources are linked below!