I wanted to put my everyday jewelry into one post for you so it's easy to find! I love wearing dainty gold jewelry, but the items below have been my current favorites lately!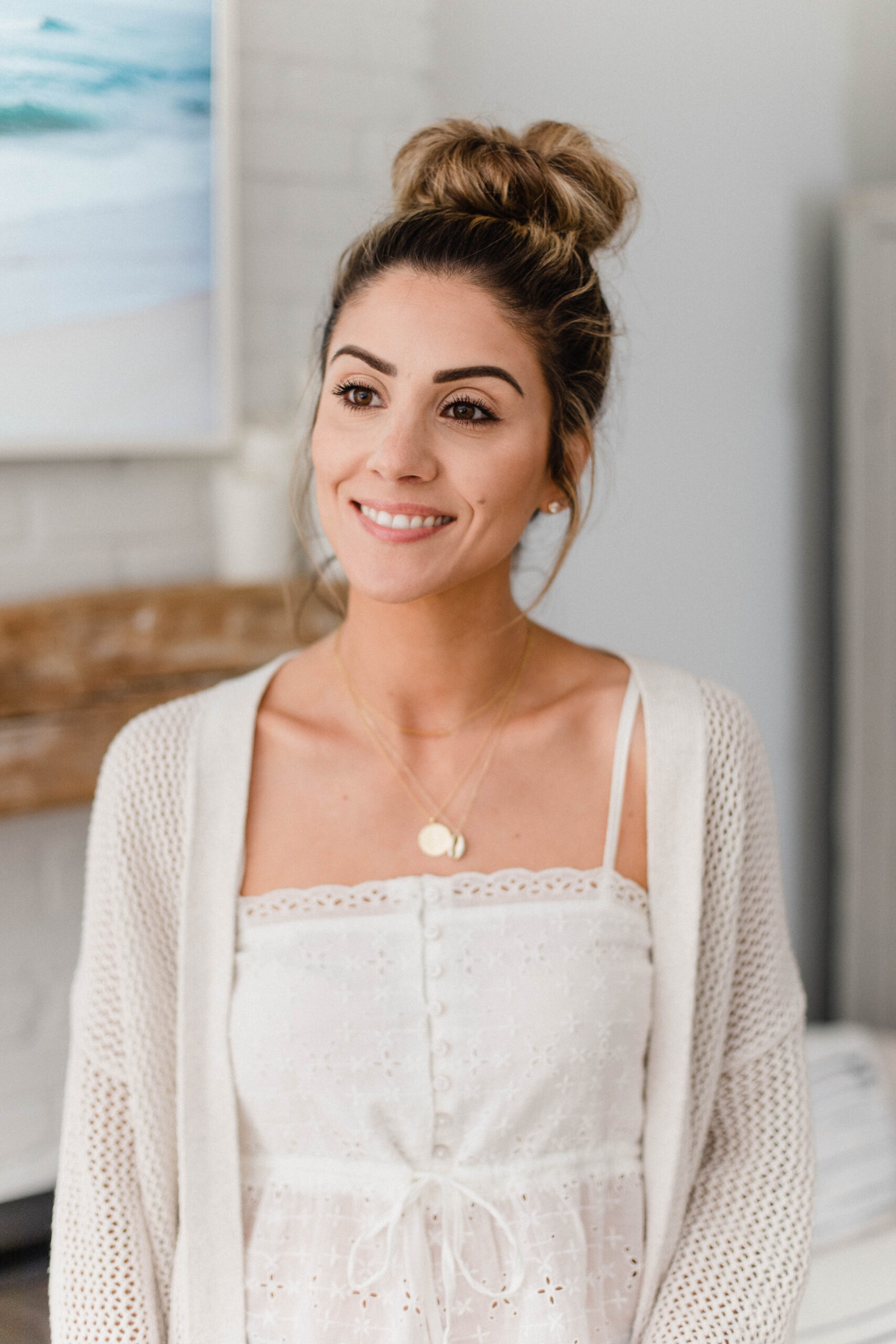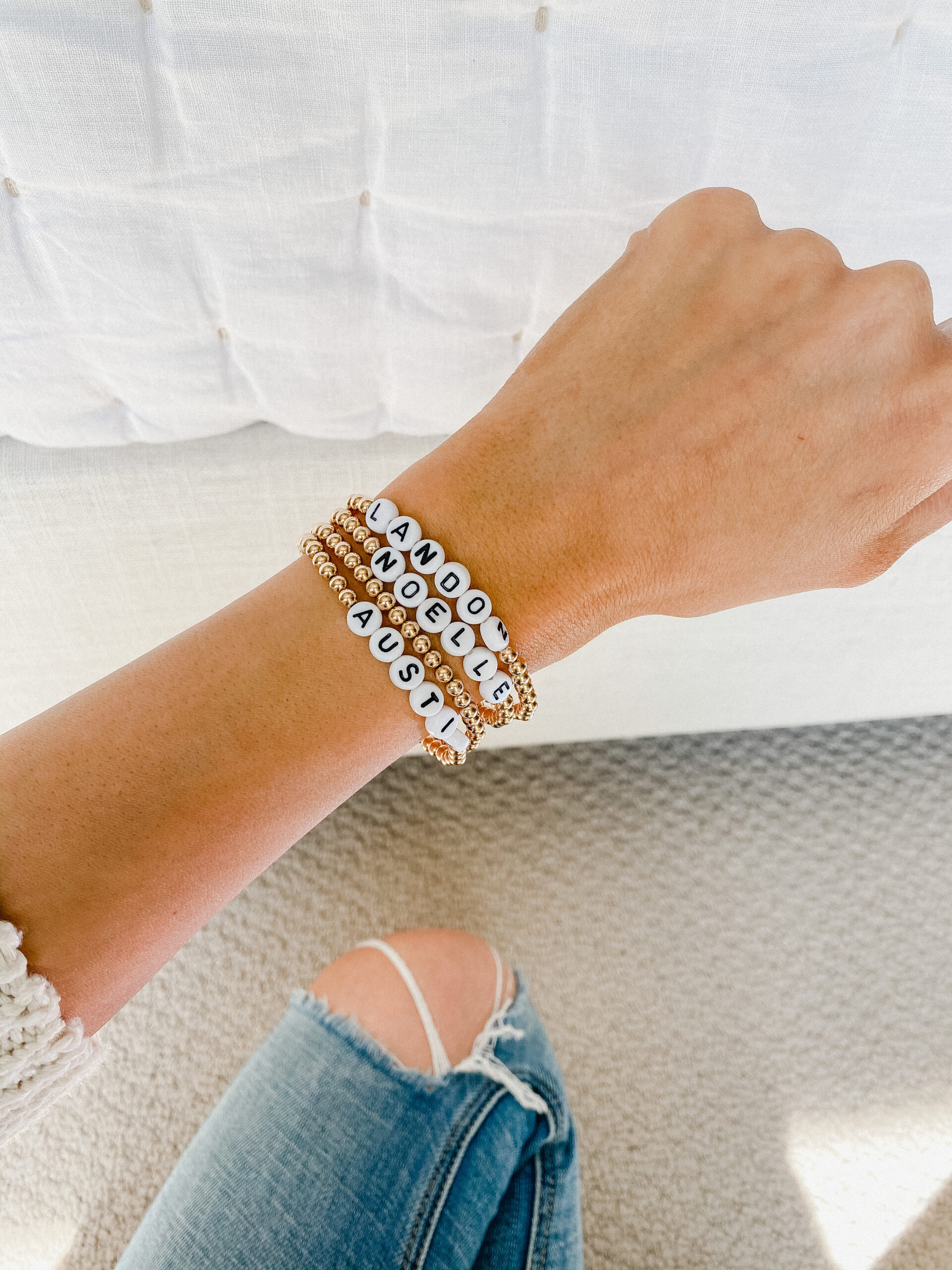 Gorjana Taner Bar Choker Necklace: This dainty choker is so sweet. If it's too tight for you, they sell this extender that can be adjusted! I love where it hits because it looks great with crew neck tops, too.
Gorjana Palm Coin Necklace: I love how this necklace gives me some tropical vibes! The coin style is delicate, and I love that it's adjustable too. I'll make it longer or shorter depending on where the necklace of my top hits.
Shashi Baltic Necklace: I added this little shell necklace for the spring! Give me all the beach vibes – this daily gold shell is perfect.
Reef Rain Aria Name Bracelets: I recently received these adorable name bracelets from this shop and I LOVE them. They are great worn alone or layered with a watch or other bracelets! My code is LAUREN10 for 10% off.
Shashi Trinity Studs: I wear these in my second hole! I love the three in one, they add a little extra sparkle!
Solitaire Studs: These are also my Shashi, but they're sold out! I found a similar pair here.
I'm linking all of these below! 🙂