Our dining room is one I love so much that I will absolutely re-create it in some way in our new home. I love that it's light and airy with some coastal flare. It's come a long way in the almost 5 years we've been in this house, but it's current state is by far my favorite. Sources are linked below!
We used to have a rug in here, but that clearly was not the best decision with a toddler, haha. So, no rug it is! And it's been fine with very easy clean up. I love the pop of white from these chairs – they weren't an inexpensive purchase by any means, but I absolutely love them.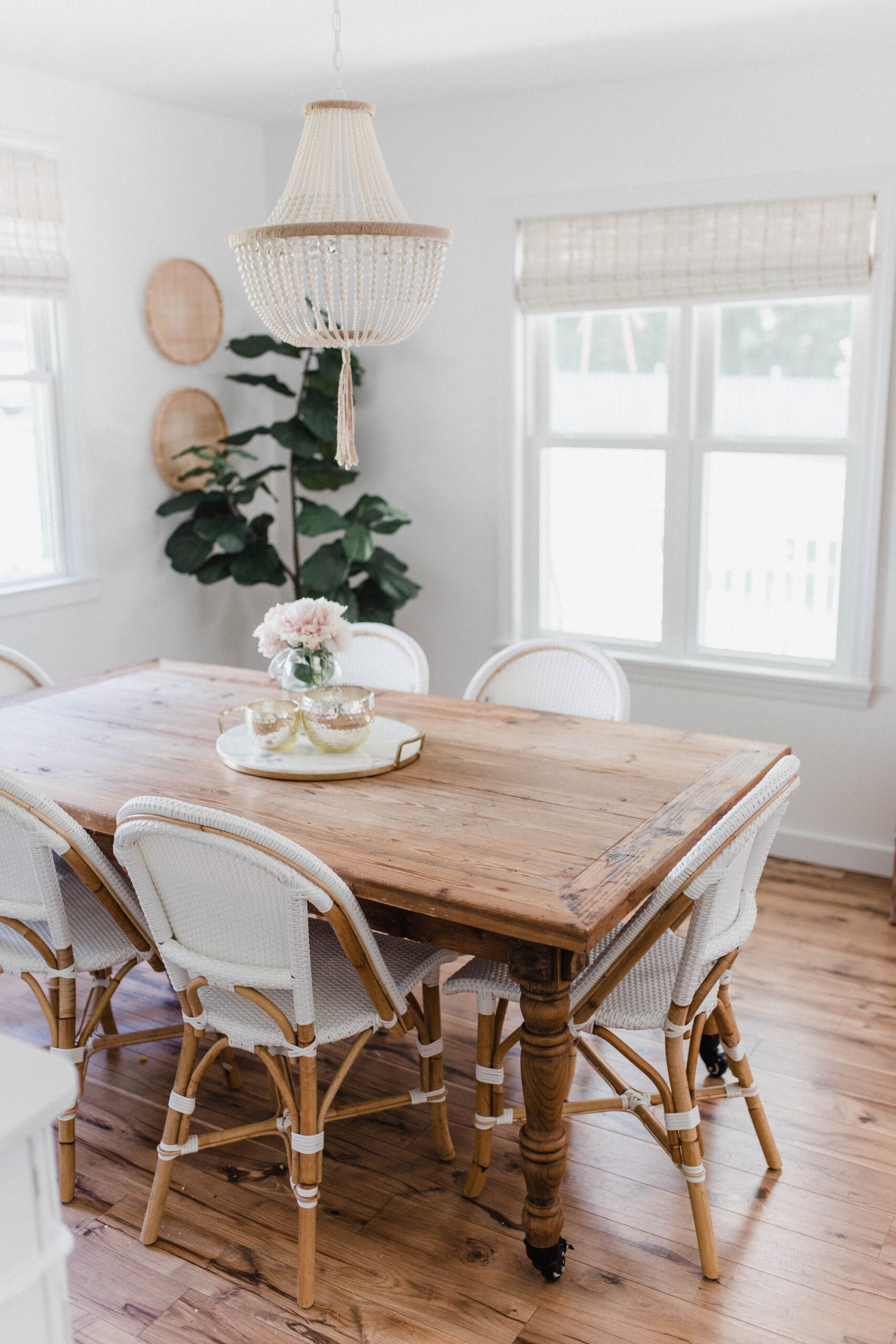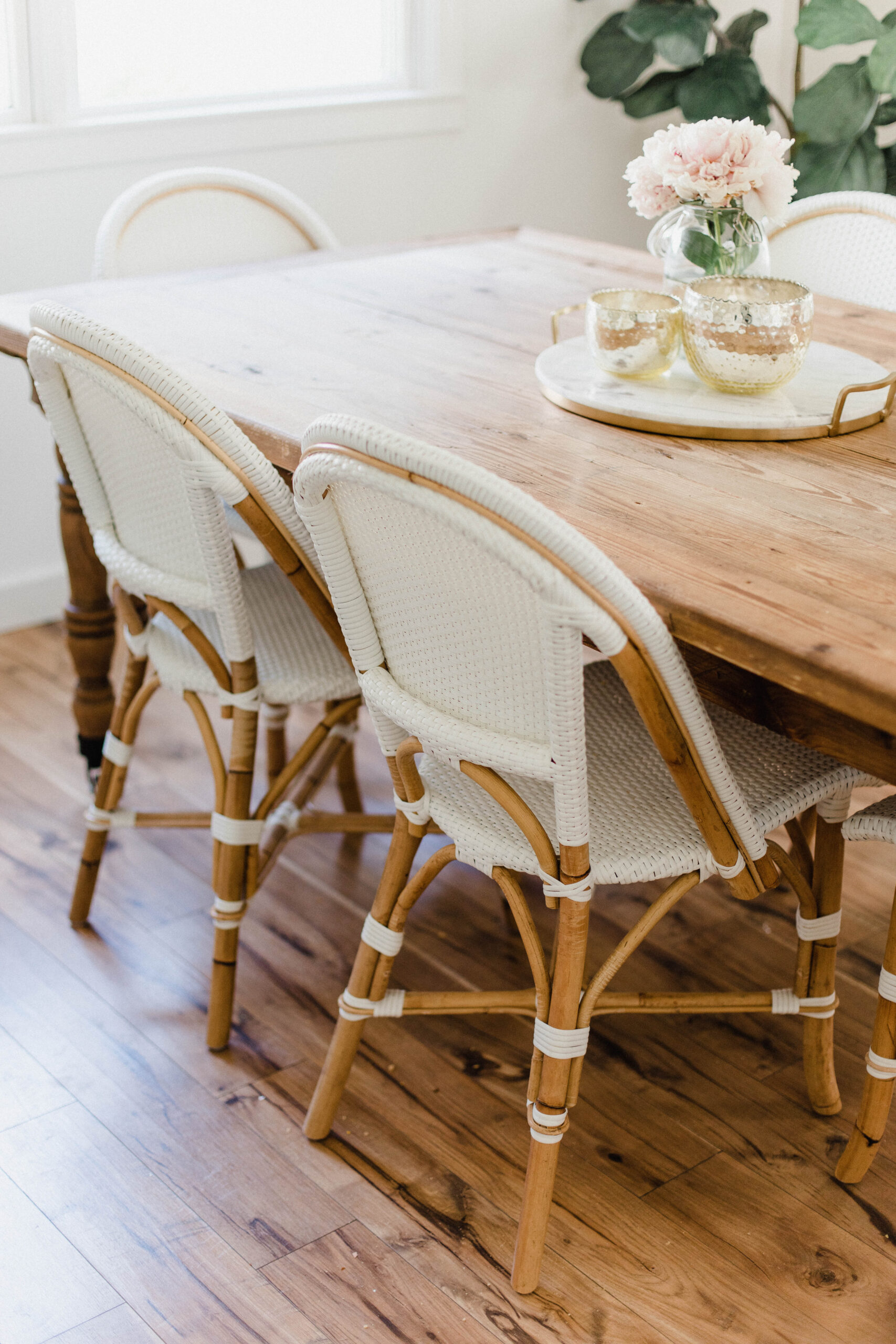 Also, please note the crumbs on the floor! Real life for you right there, HAHA.
Our sideboard is a vintage find, and while it's beautiful, I need to fix the doors and add some knobs. That's a future project thats been on my to-do list forever. But I love it so much, and it's truly one of a kind.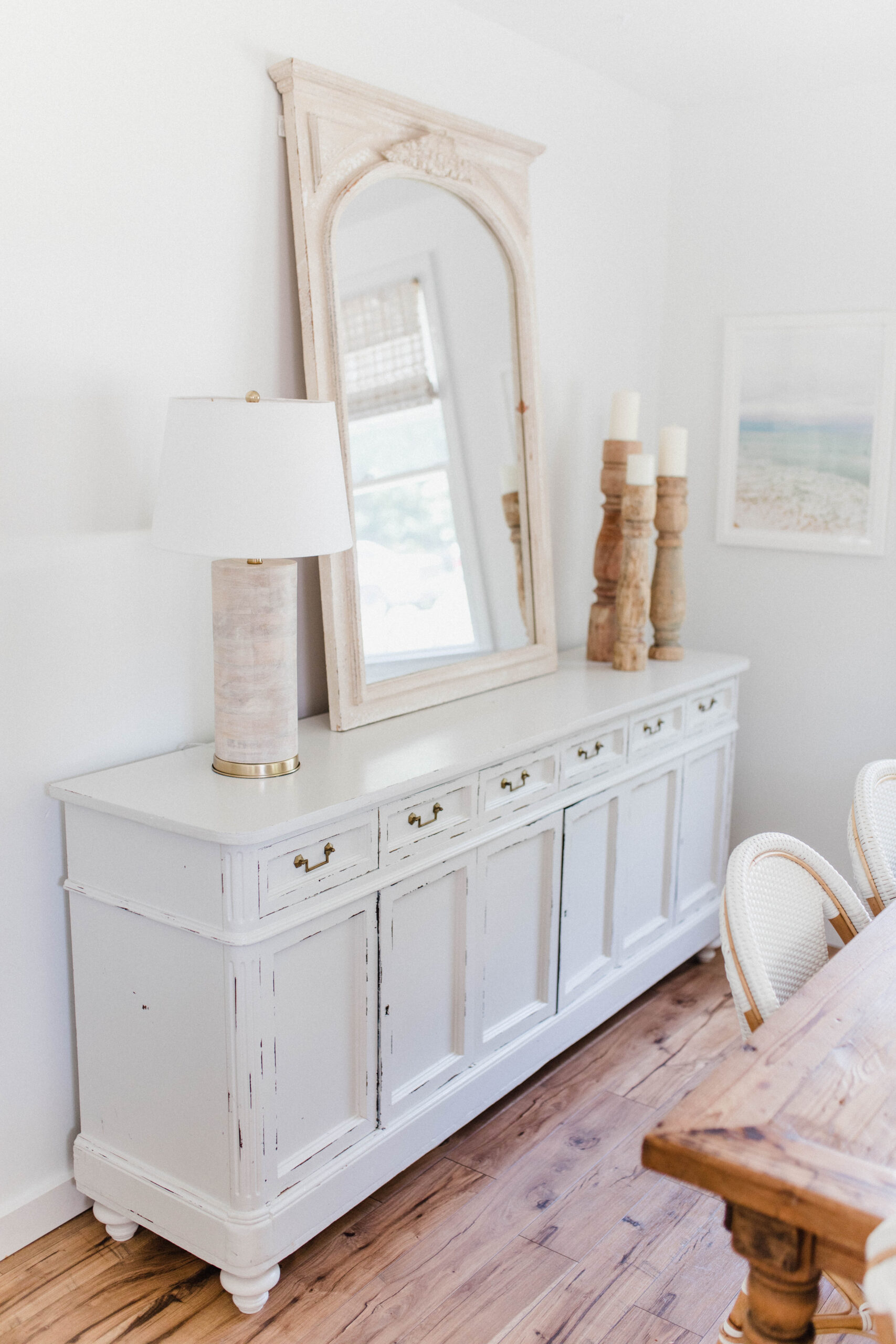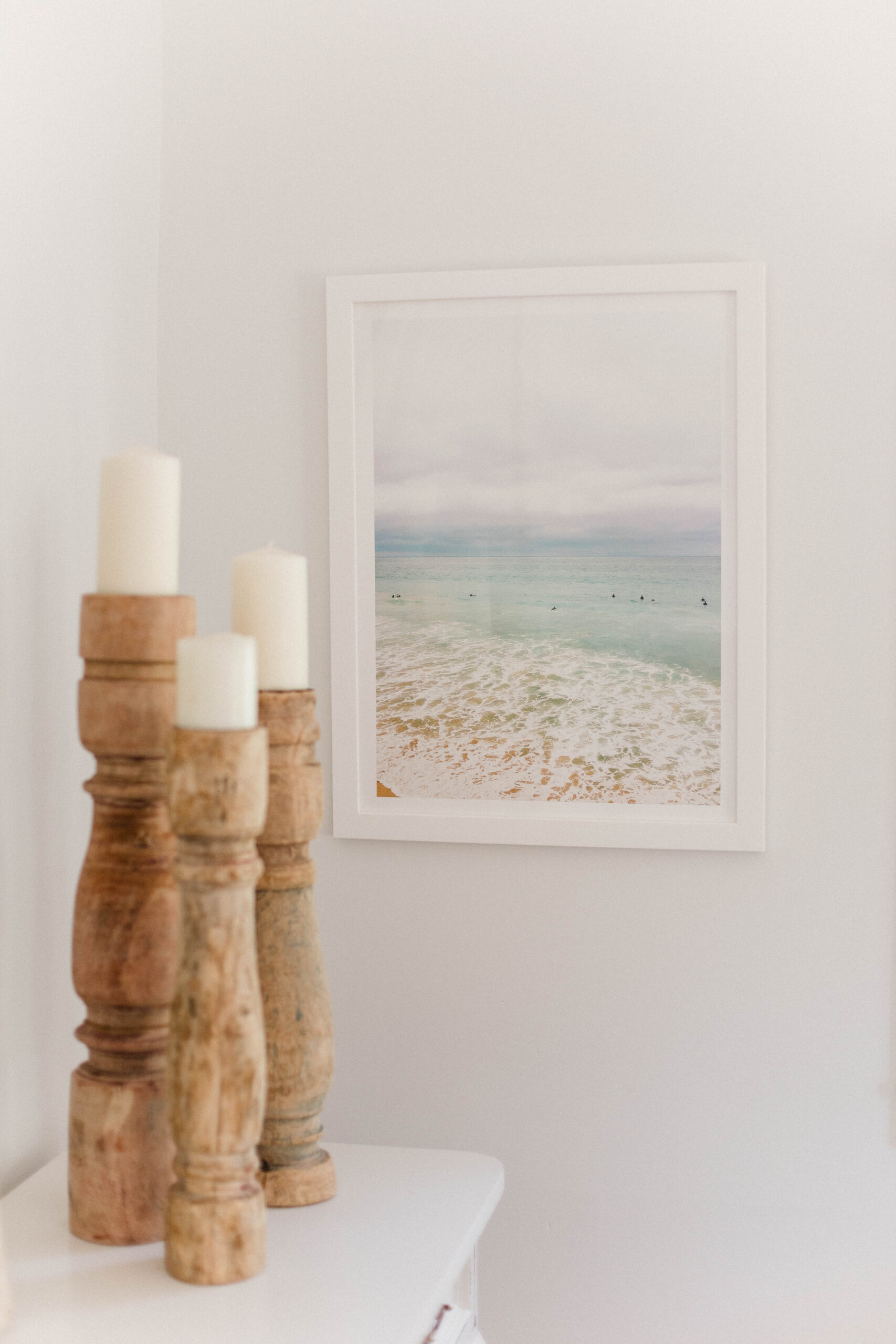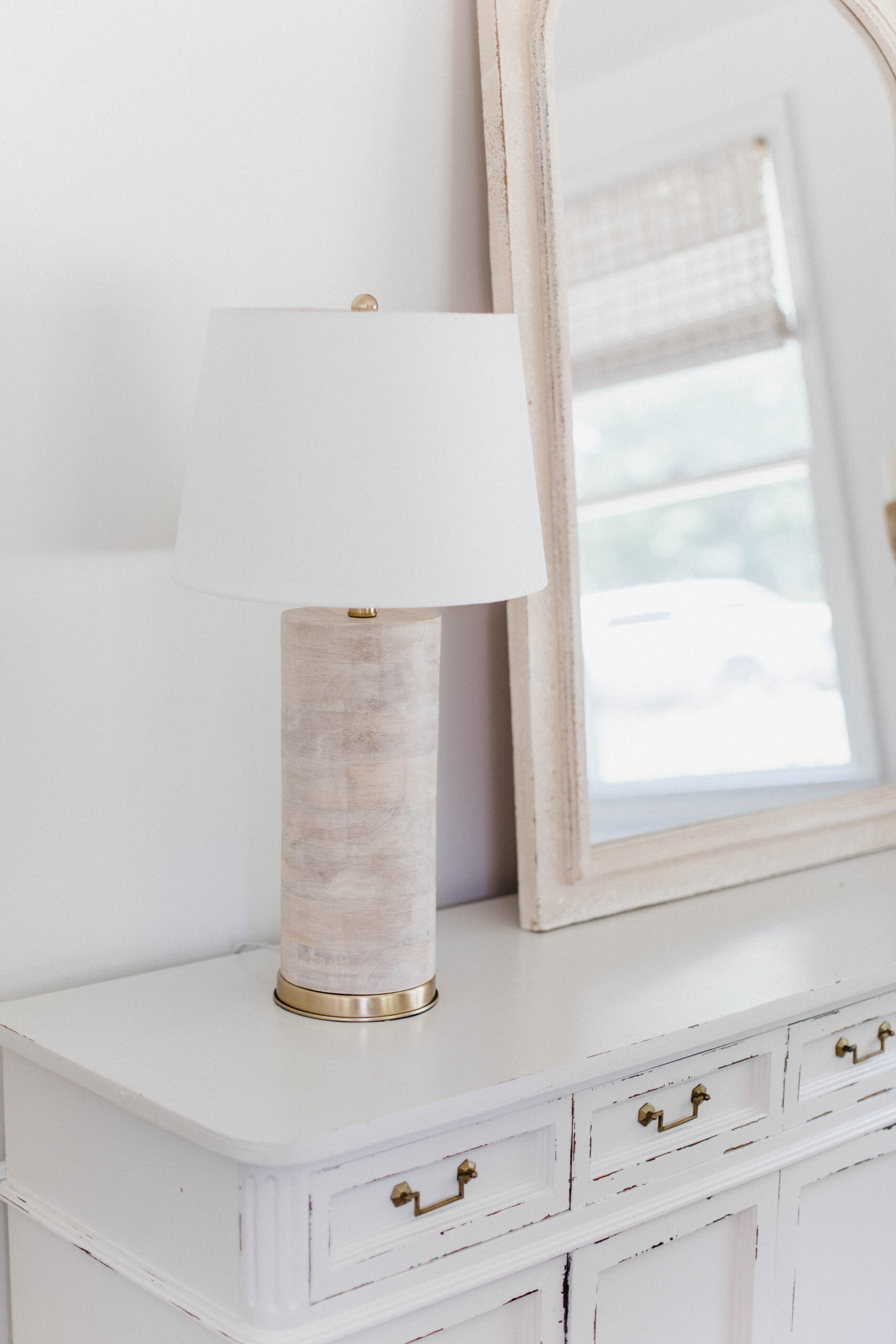 This chandelier was one of my favorite purchases – so much so that I put it in my office! I can't wait to bring it to the new house, too. It's much cheaper than some I've found, and I adore the look of it.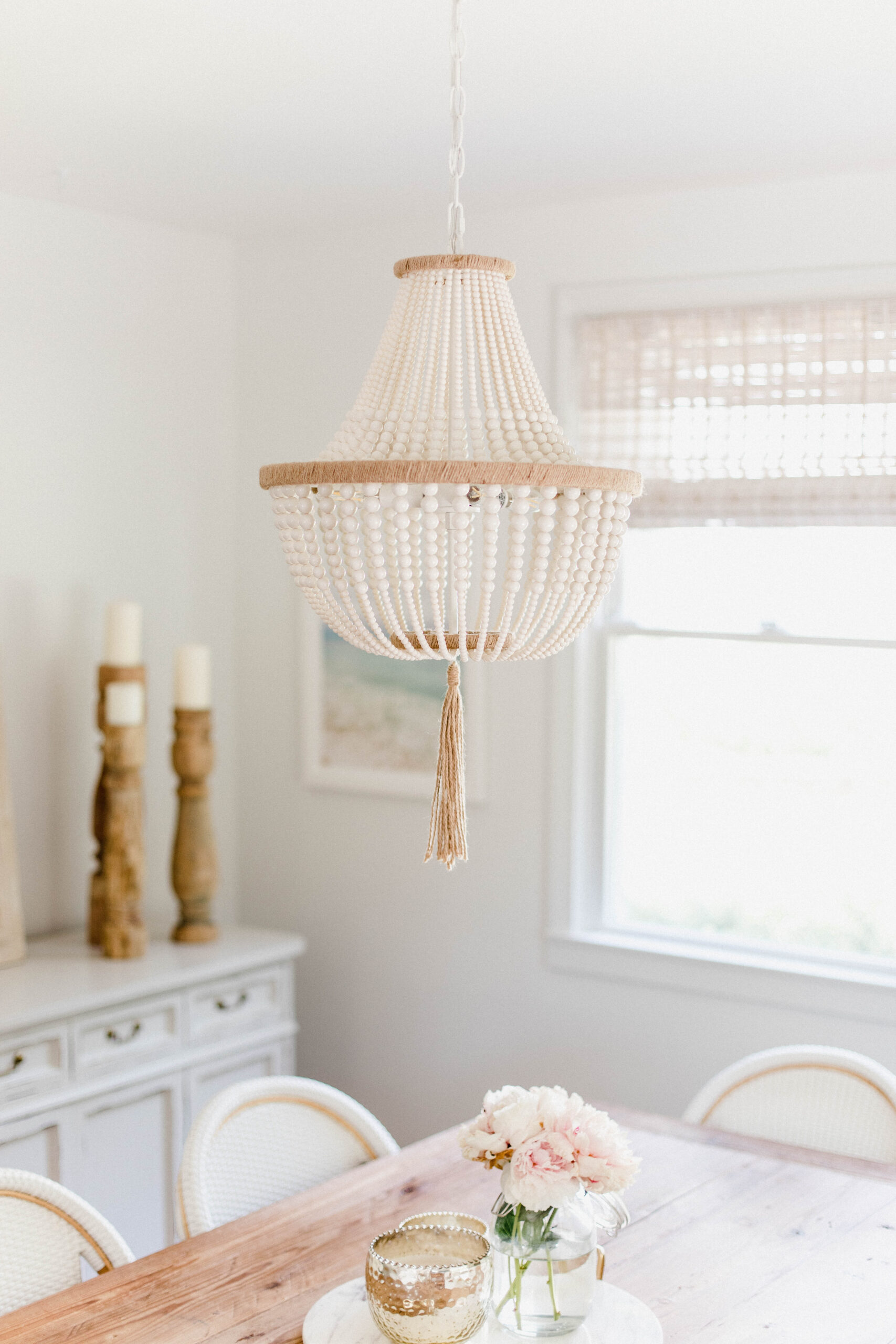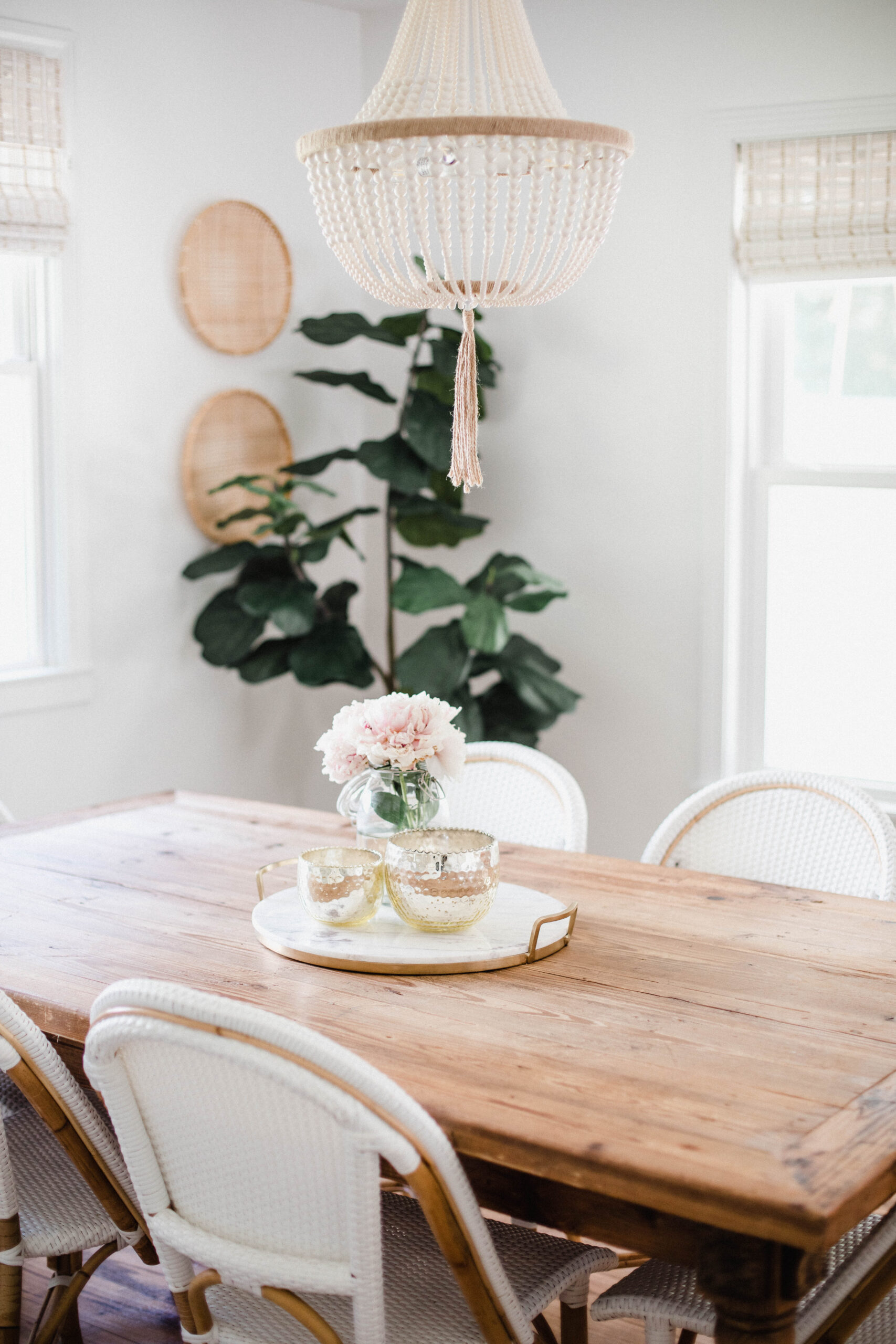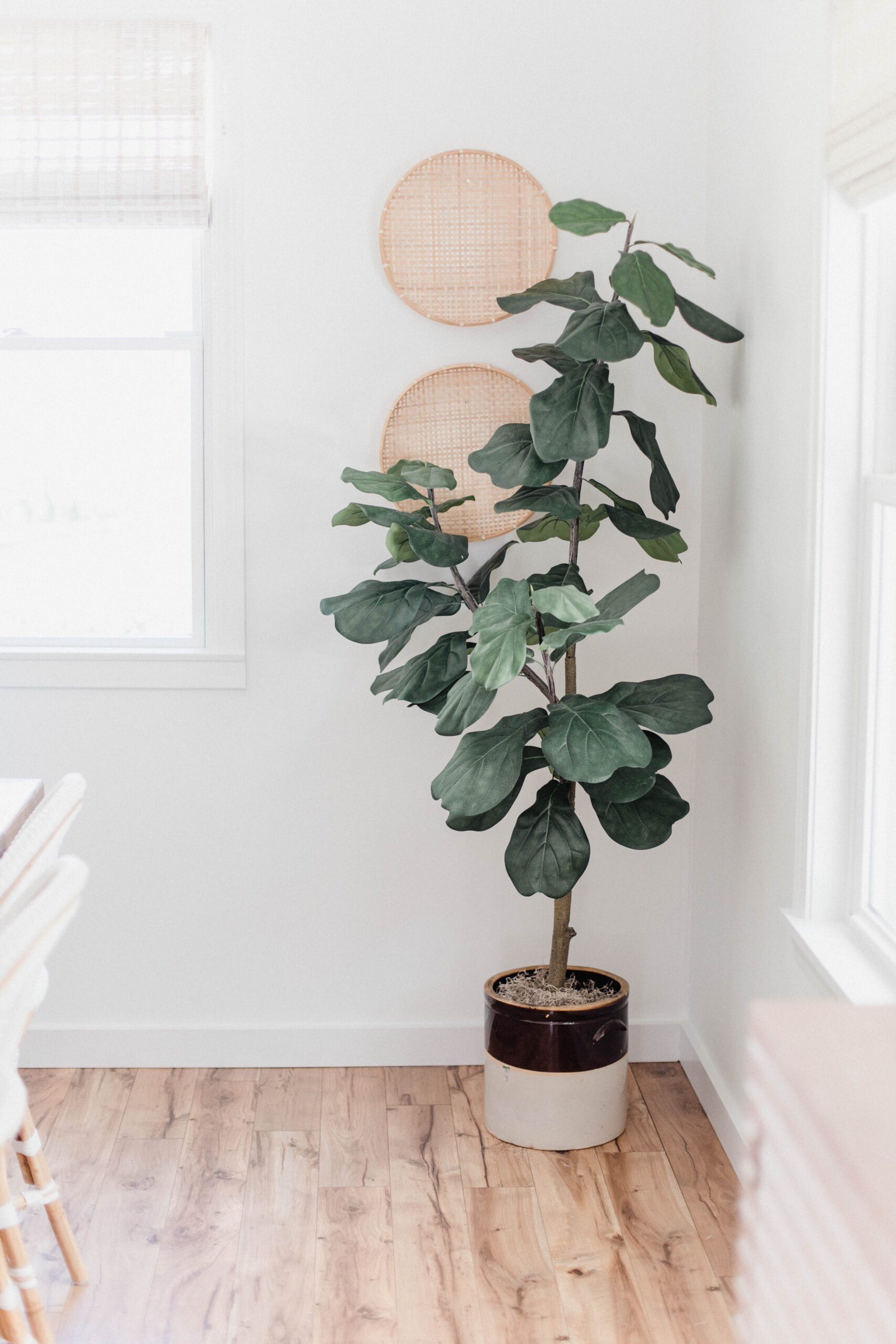 This space isn't very big and also acts as a partial entry way near the door. I added this little cabinet for the kids shoes (we don't have a mudroom in this house!) and it's been a great way to hide them!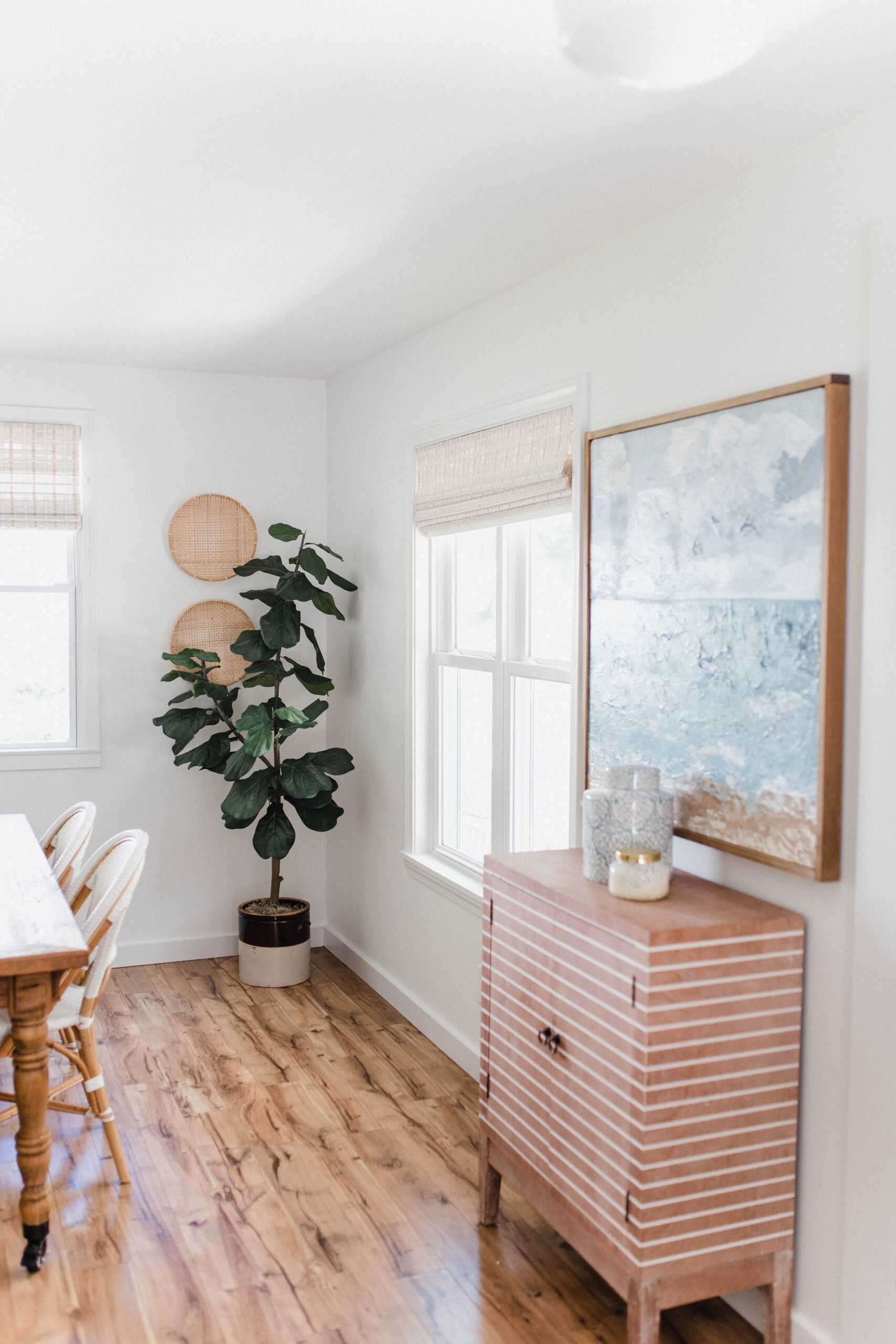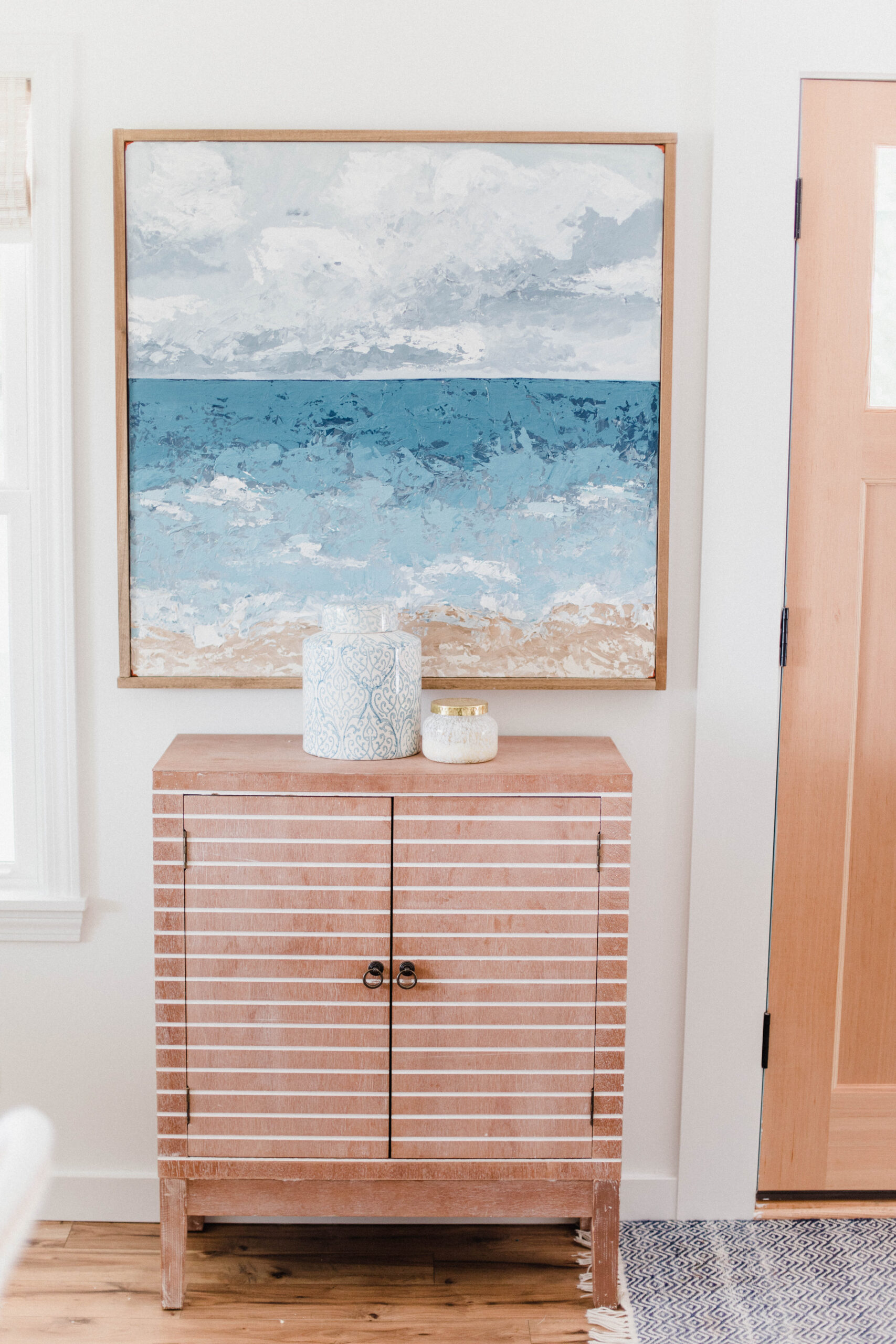 I look forward to creating a similar set up in the new house!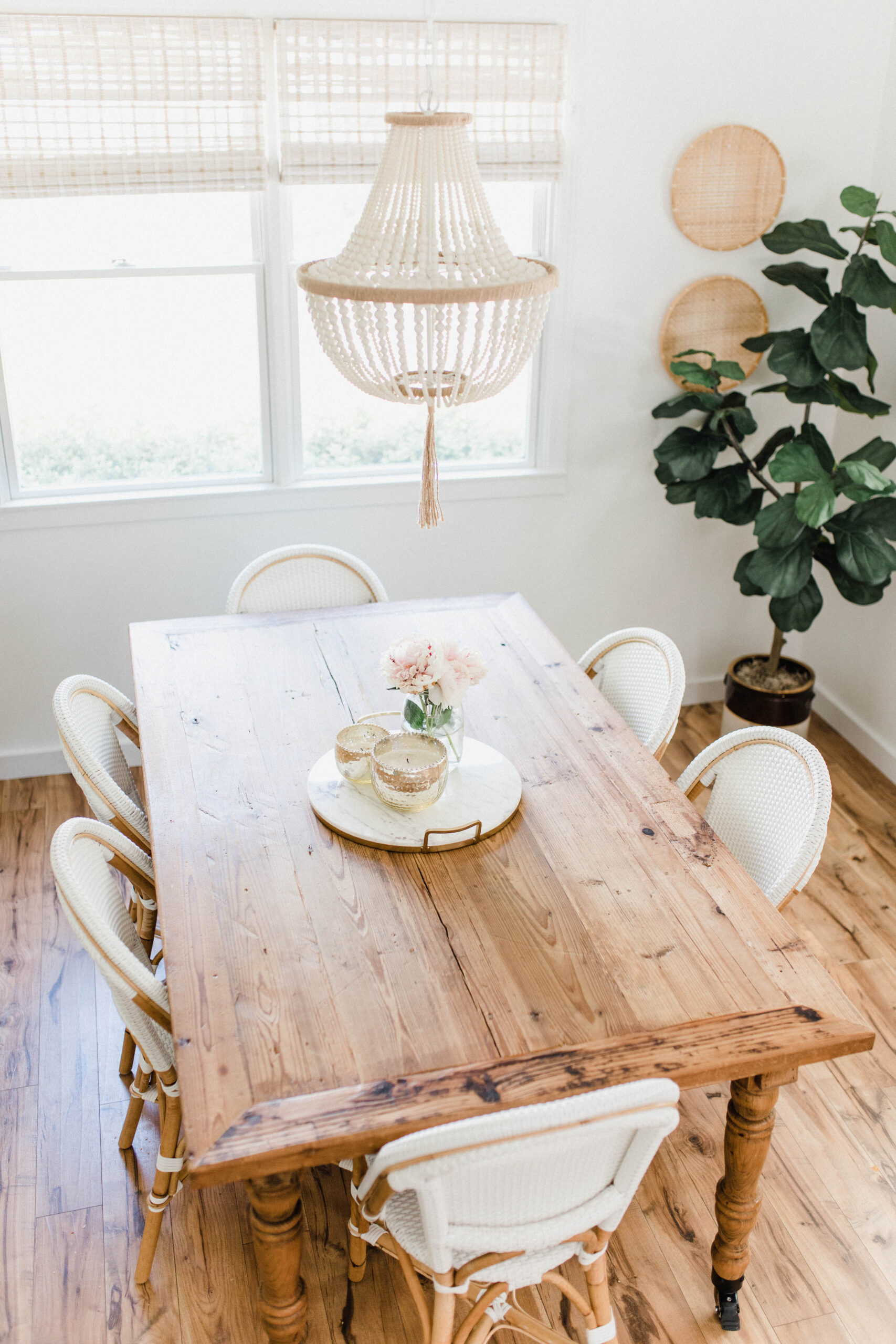 Sources are listed below for you!
Sources
Buffet is vintage!
Mirror (Painted Fox Home, no longer available)
Candlesticks (Painted Fox Home, no longer available)
Hanging baskets (IKEA, old)
Ocean artwork by Copper Corners