Thank you to QVC for sponsoring today's post! All thoughts and opinions are my own.
Summer has looked a bit different for us this year, especially with the beaches being packed, and we are super grateful our new house has a pool! Camps have been a no-go for us this year, so we are having summer vacation at home! We treated the kiddos to a few fun new pool floats for the season, which the adults are enjoying too, all found on QVC! 😉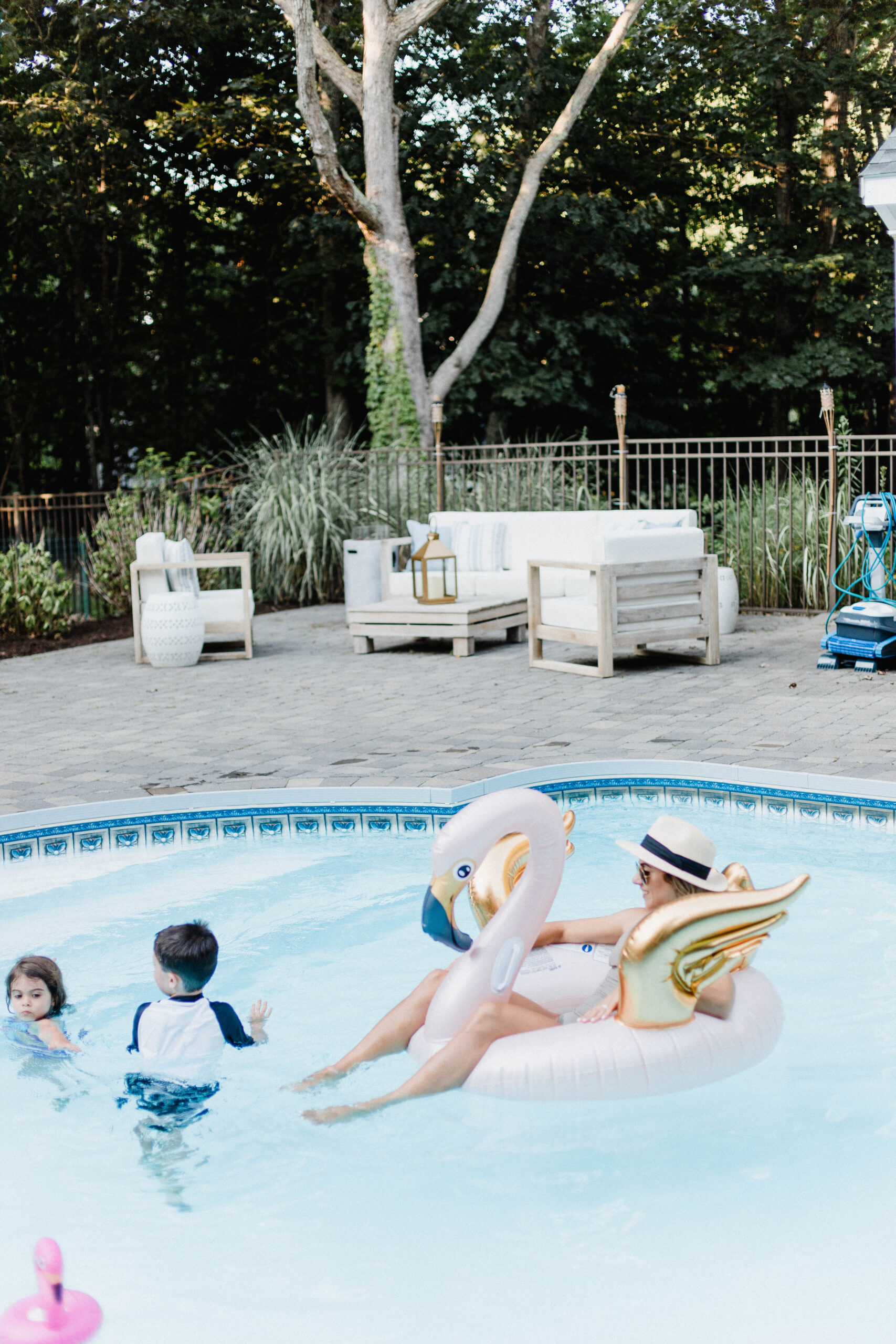 Pink and Gold Swan: This adorable pink and gold swan is so fun! The seat is mesh, so your bum can sit in the water and cool down on super hot days!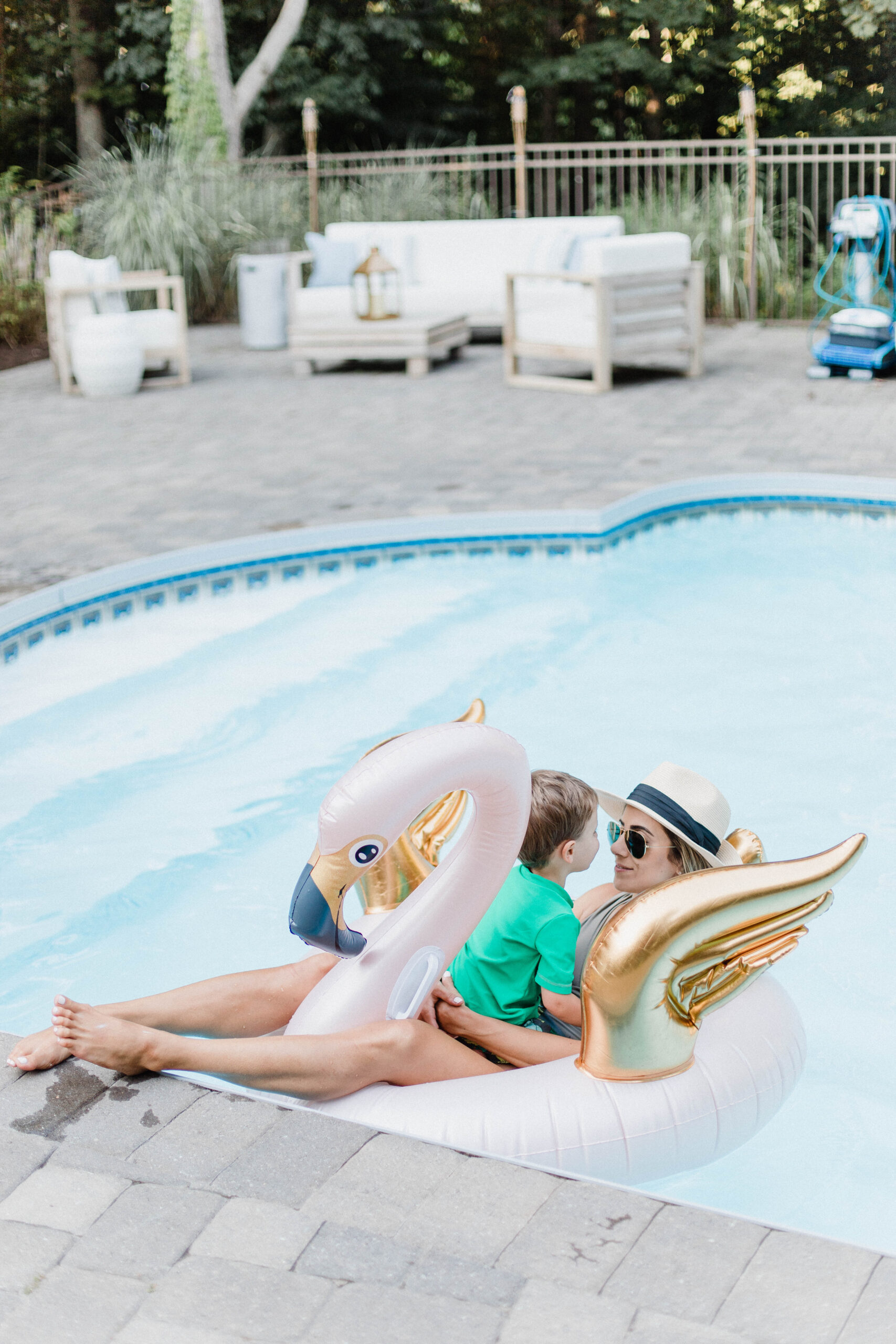 Watermelon Float: The kids loved this adorable watermelon for the pool! Specifically jumping onto it. 😉 Also great for mom to tan her back, haha.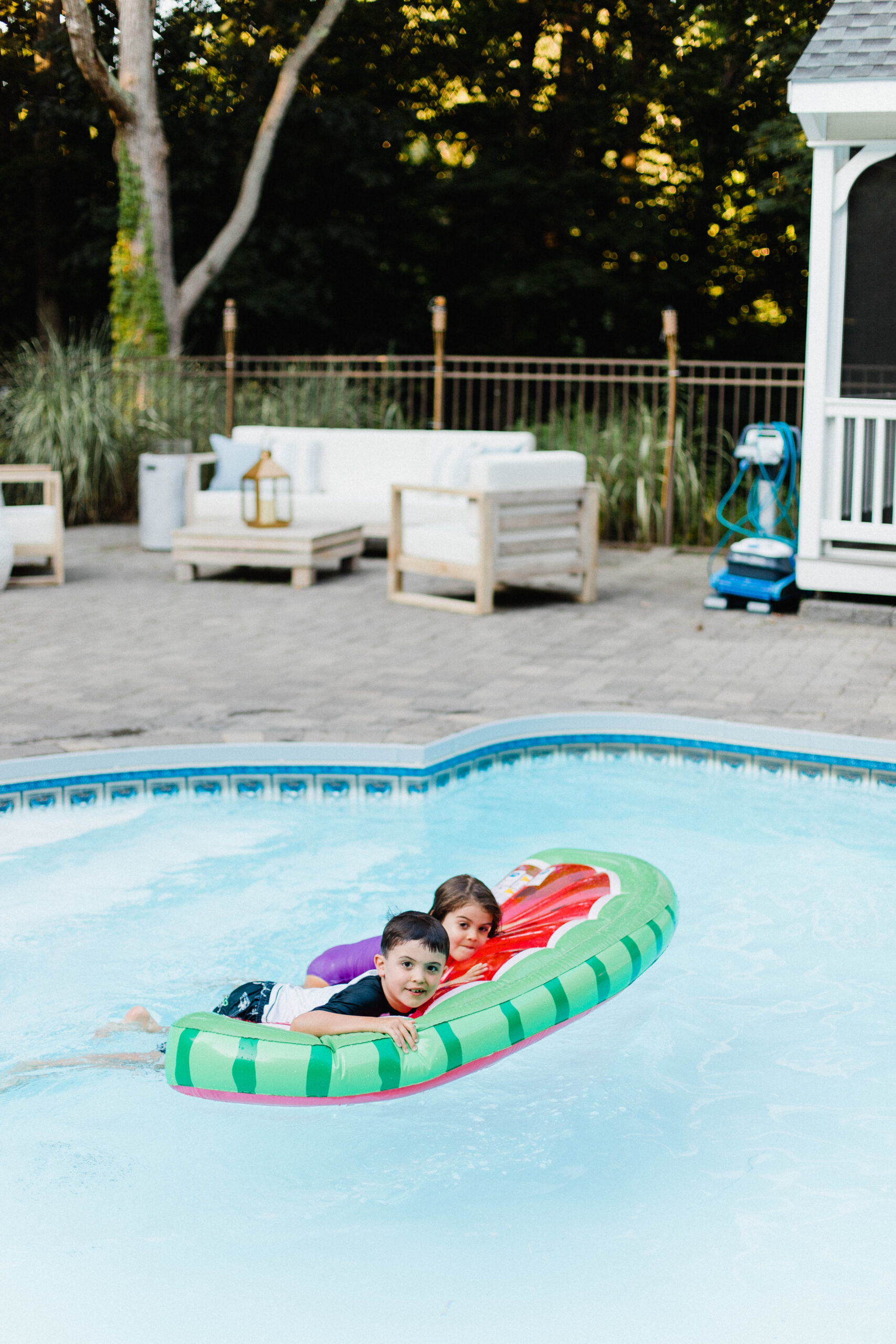 Flamingo Waterproof Wireless Speaker: This is SO fun because it holds a waterproof speaker! You can easily connect your phone via Bluetooth to play some jams as you're floating about the pool. We have a "feel good" playlist with Bob Marley and Omi that's our go-to for days in the pool!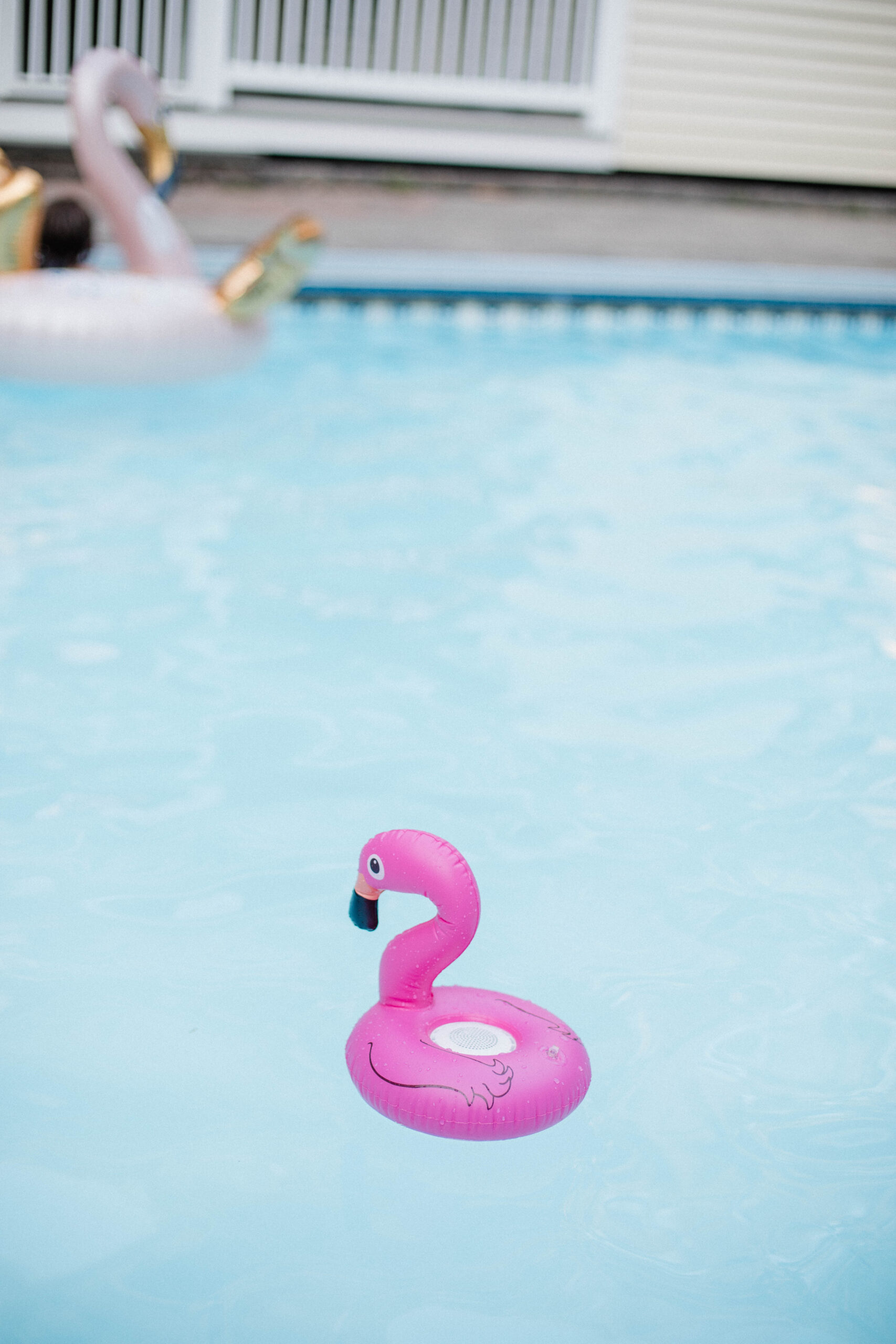 Island Toss Float Game: I LOVE that this float is a game! Super fun for the kids in the pool, or even sitting on the side of the pool. I like that it's a game everyone can take part in!
Pink Unicorn Float: This adorable float is my daughter's dream, haha. So cute for the kiddos!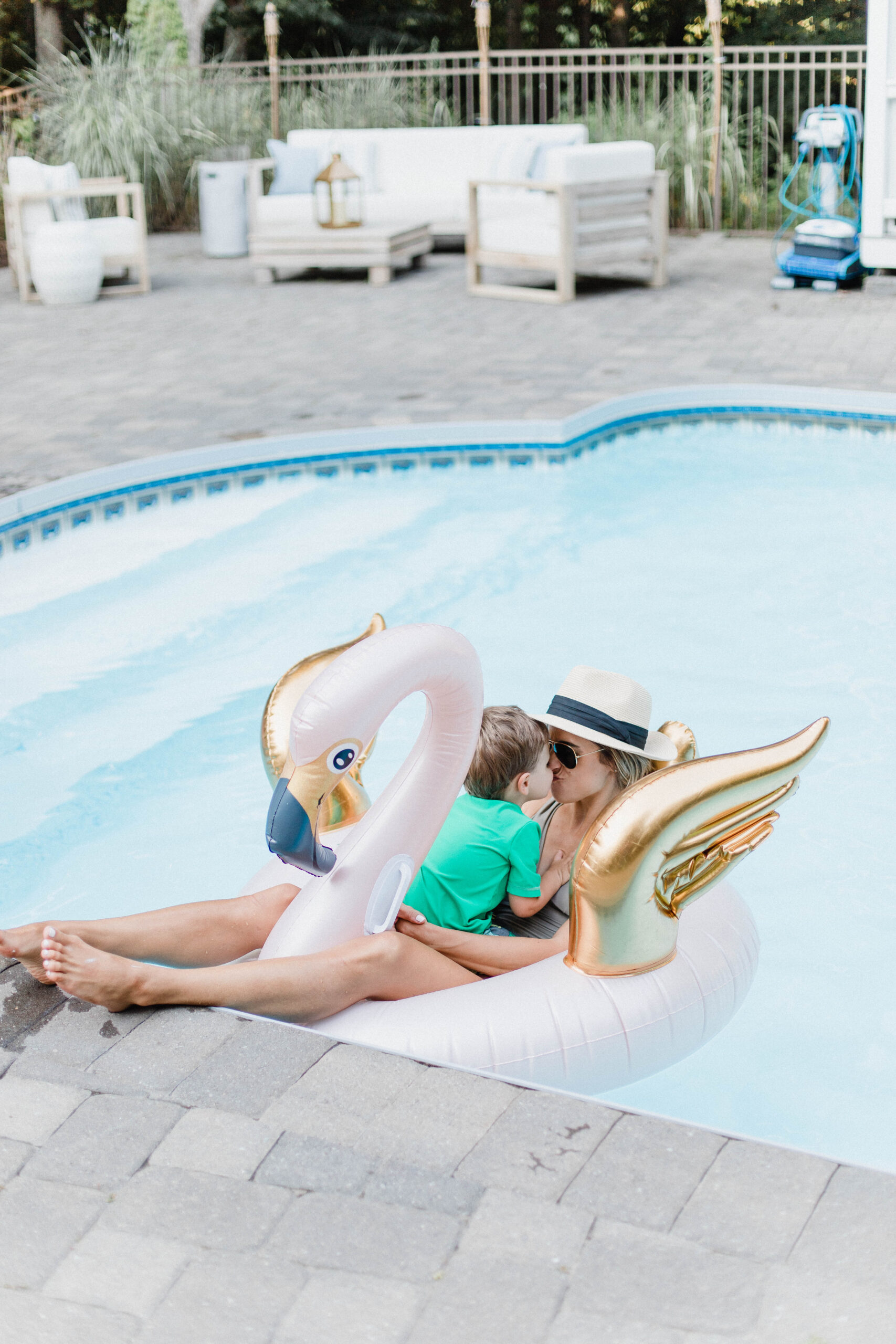 White Unicorn Float: Meant for adults, this float will match the cute pink one! My daughter and I have matching unicorns, and she loves it!
We've been making the most of our summer at home, and having a blast spending quality time with each other whether it be floating in the pool, roast marshmallows outside, or going for trail hikes by the beach. I hope you're enjoying your summer, as well!