Thank you to The Company Store for sponsoring today's post!
One of the features we loved about the new house was ample space for guests when they come to stay. While we don't have many guests (especially this year), those who do visit are usually coming from long distances (family who live across the US!) and therefore are staying for more than just a night. We wanted them to have a spot in our home that offers privacy during their stay here. Even though they aren't coming soon, we set up this spot so it's ready! (And also to get some things out of our storage unit, haha!). I had fun putting together this relaxing coastal guest room retreat for our family!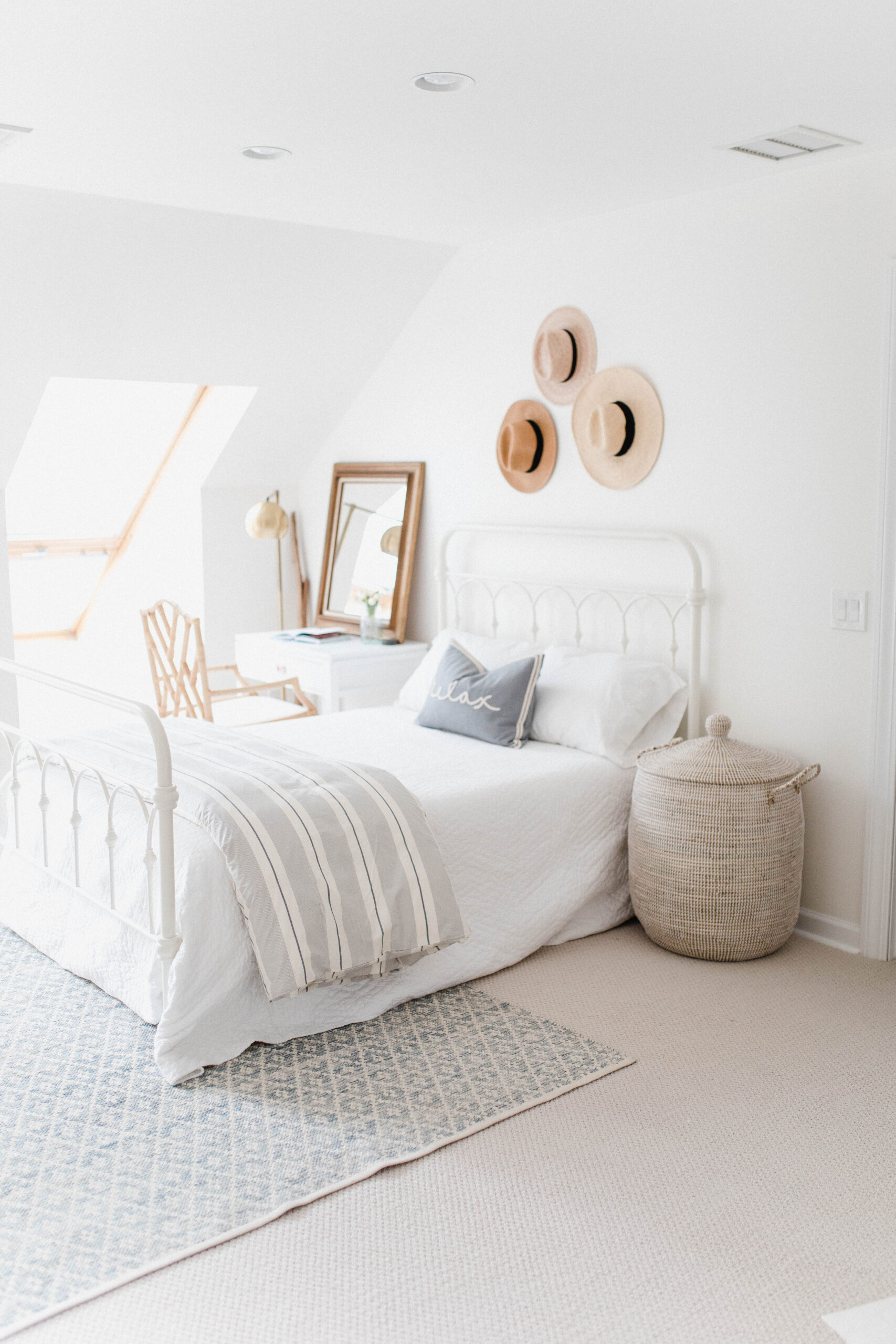 I utilized a lot of items we already had in storage, like this gorgeous white bed frame and one of my favorite rugs (you might remember it from our last dining room!). I repurposed a former desk as a nightstand with seating area, as well. The mirror used to be in the boys room in our old house, and thought it was more fitting in this space instead. And those hats are from my She Shed! It can be really fun bring items you already own back to life in a new space.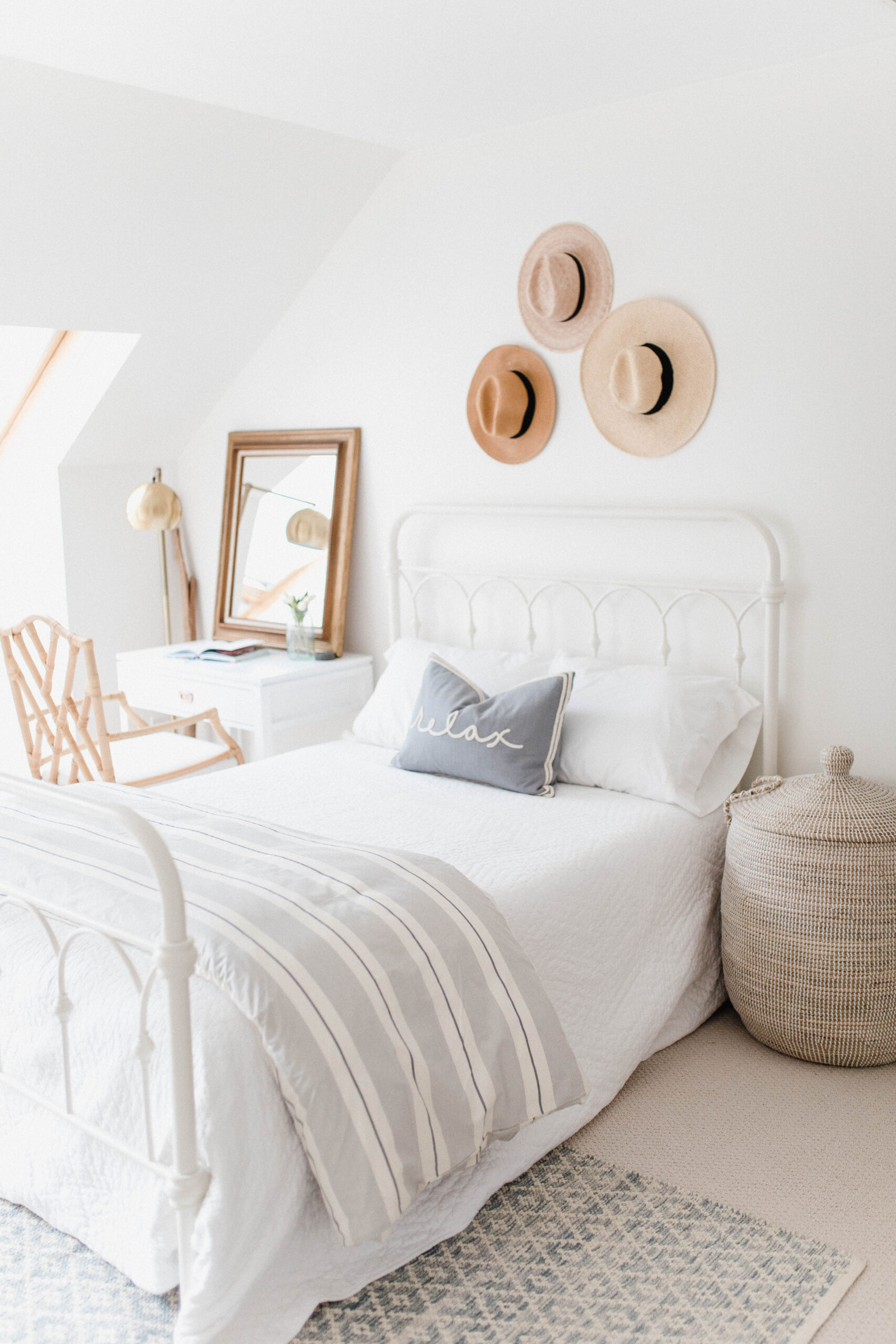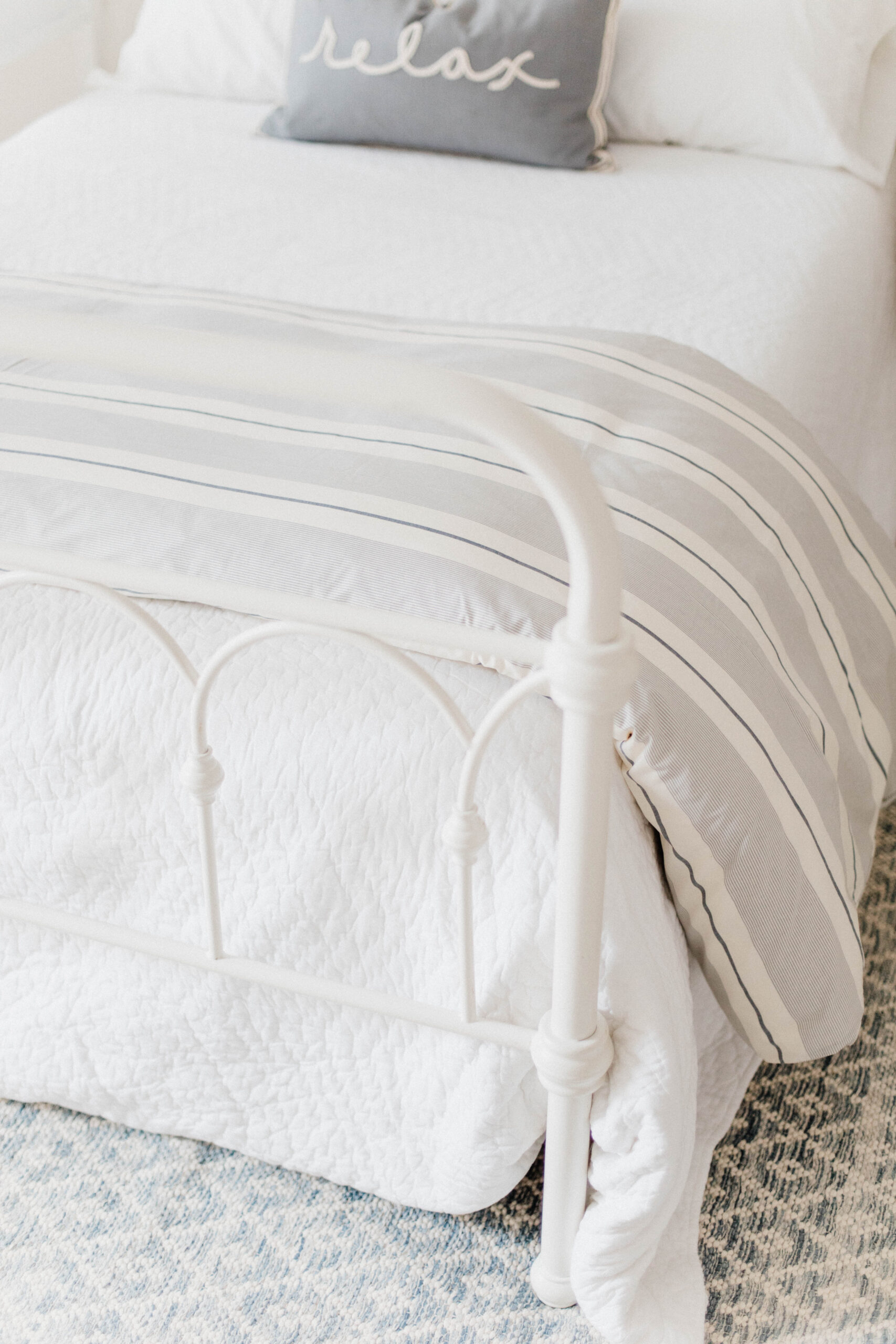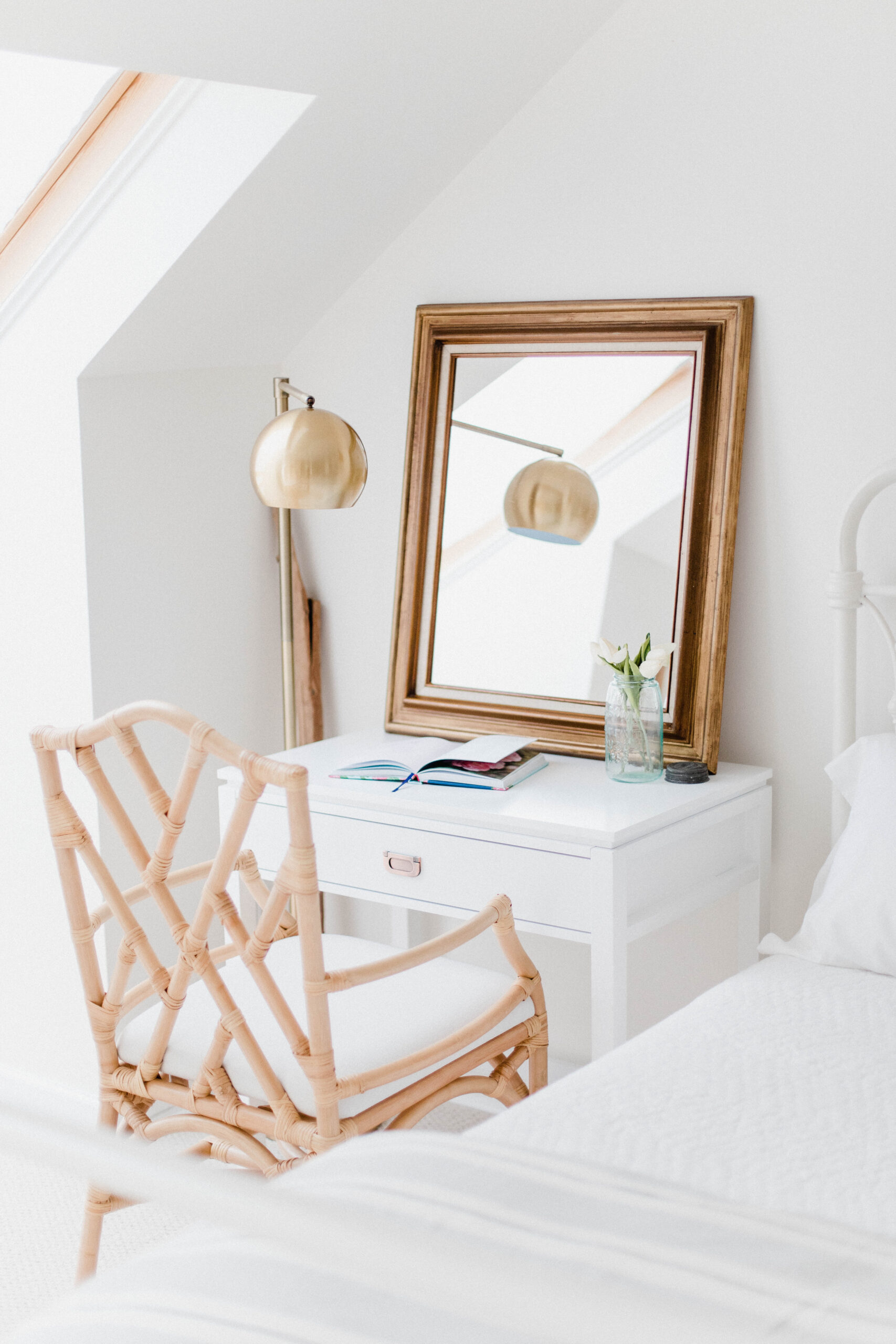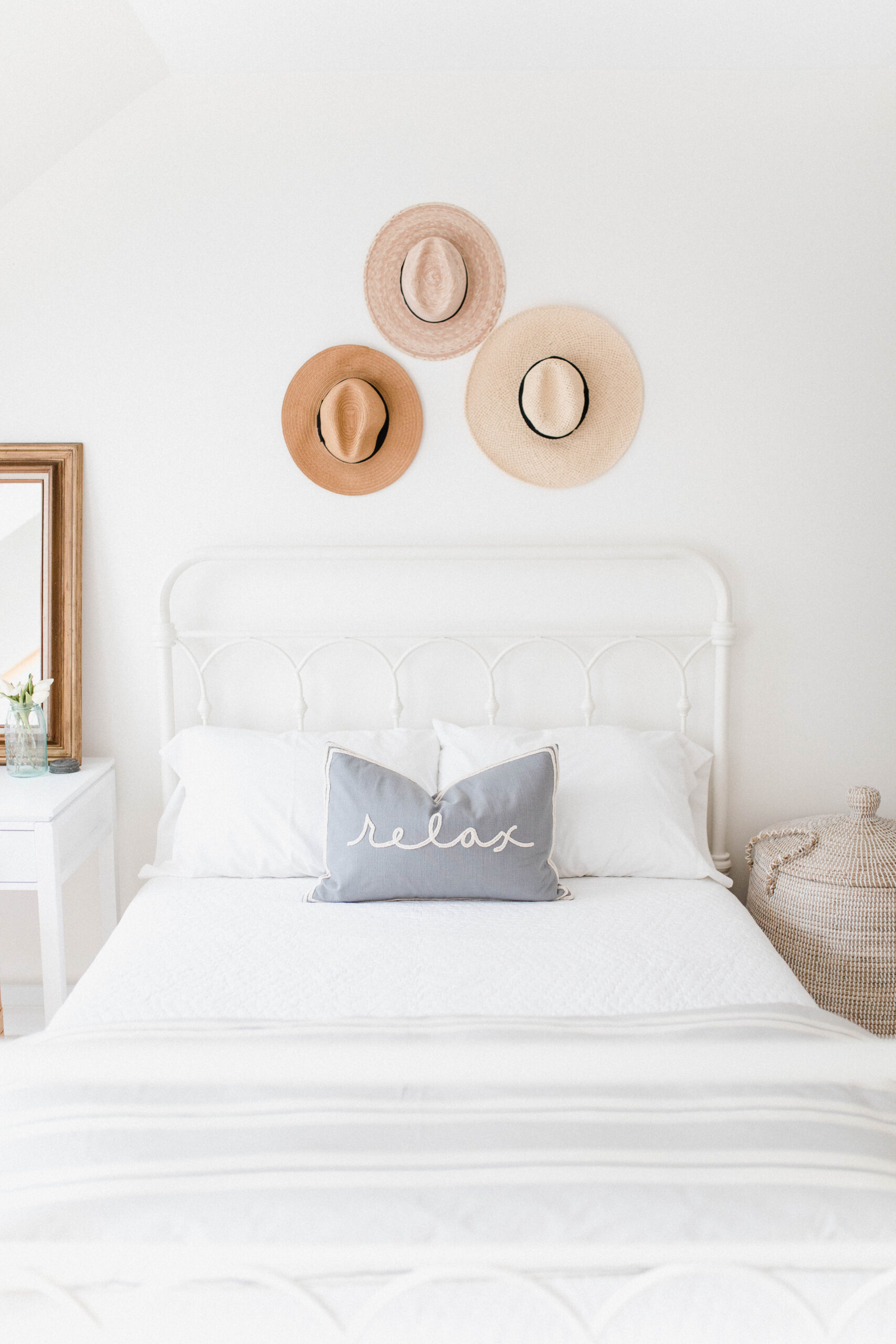 The only new items in the room is all of the bedding from The Company Store. I love an all white bed with a pop of color from pillows or a duvet. I personally love having a quilt on my own bed, so I did the same for the guest room with the added option of a duvet at the foot of the bed. The quilt is The Company Store's Cotton Voile Quilt – a best seller of theirs available in several colors. I love the added texture, as well. The stripe pattern of The Wide Stripe Company Cotton Yarn-Dyed Percale Duvet Cover in this Hotel PrimaLoft Down Alternative Duvet Insert brings in some pattern and color (I have the navy!) to the neutral bed. I also brought in some new sheets – this Wrinkle Free Sateen Sheet Set. I have an extra set in that basket next to the bed, too!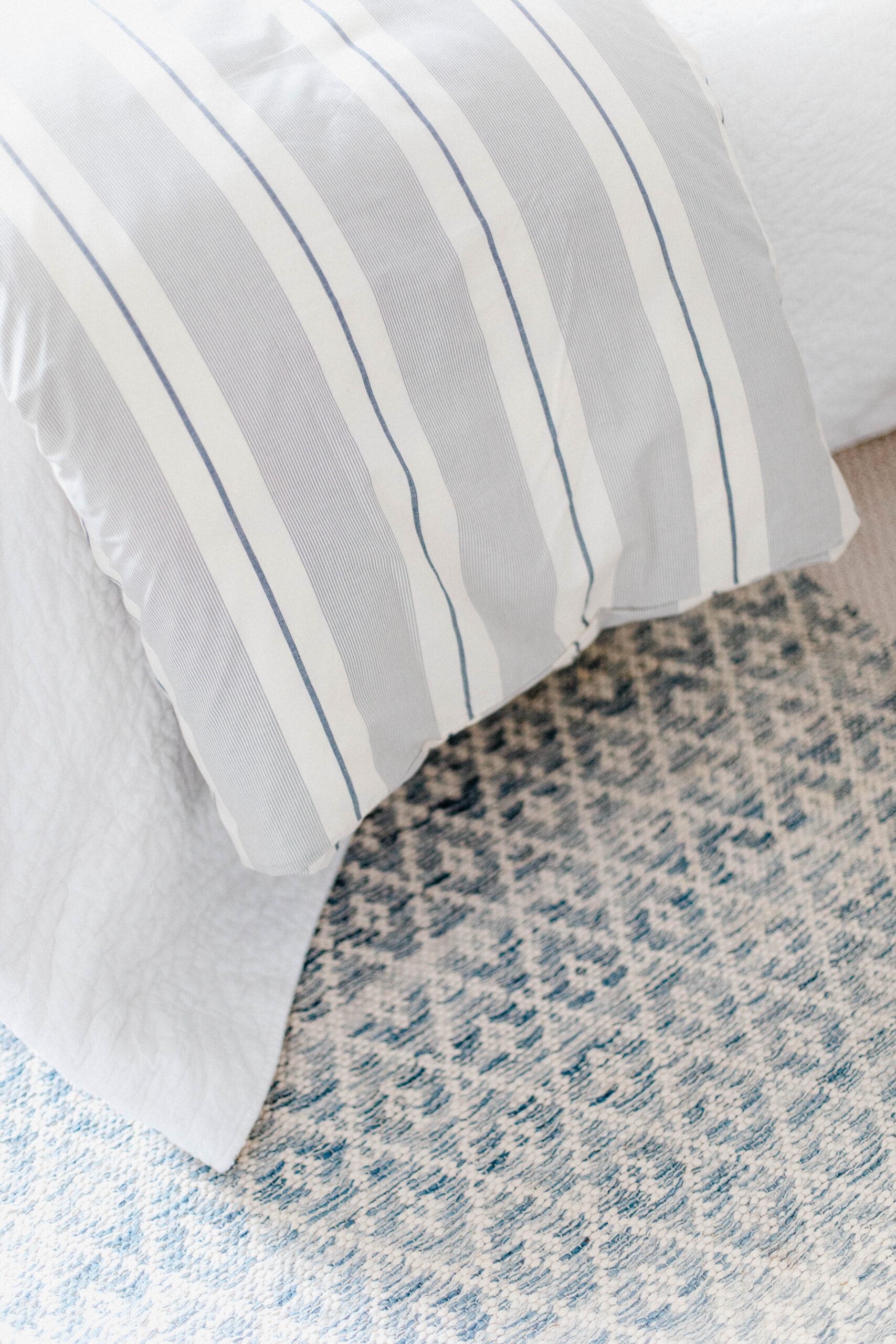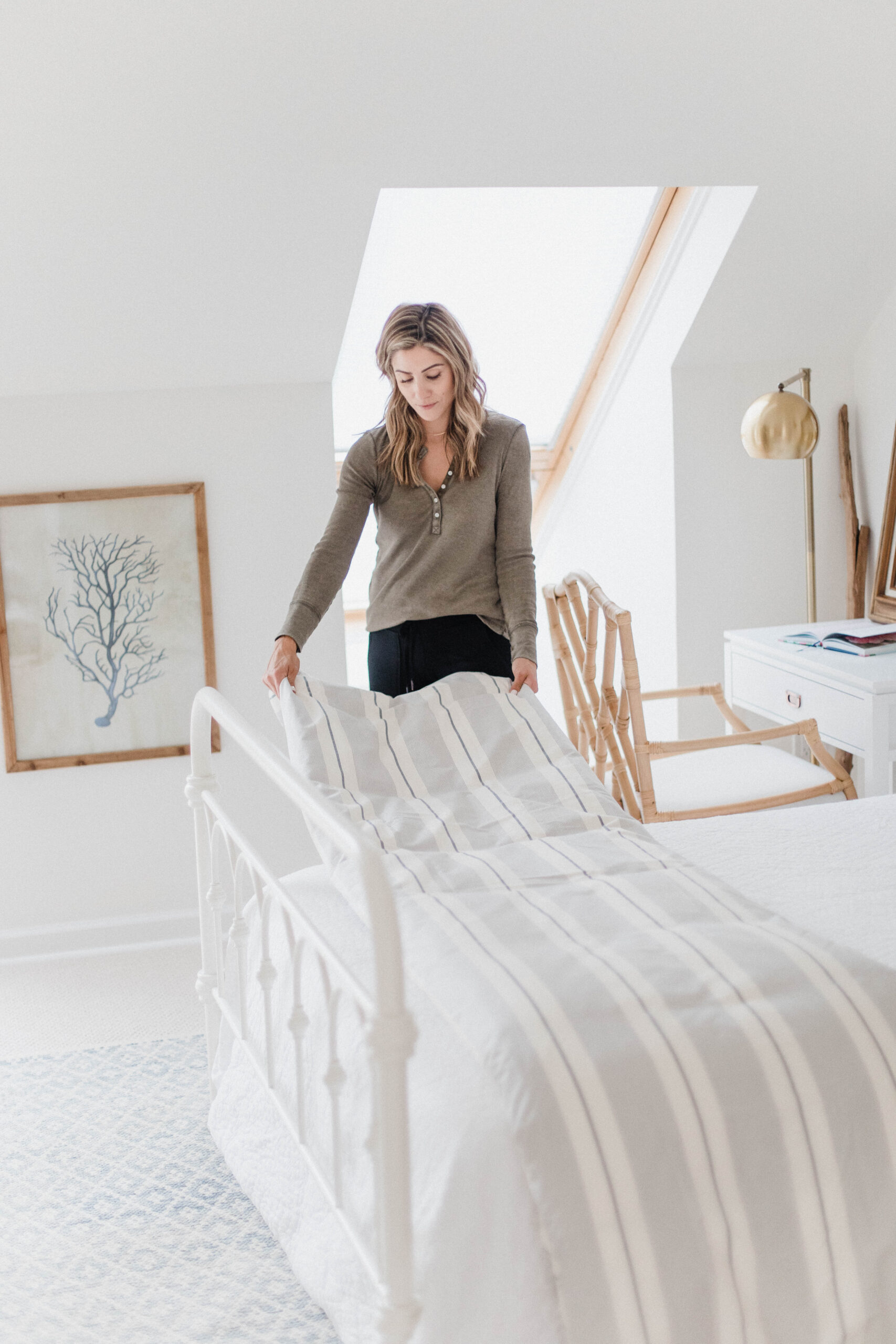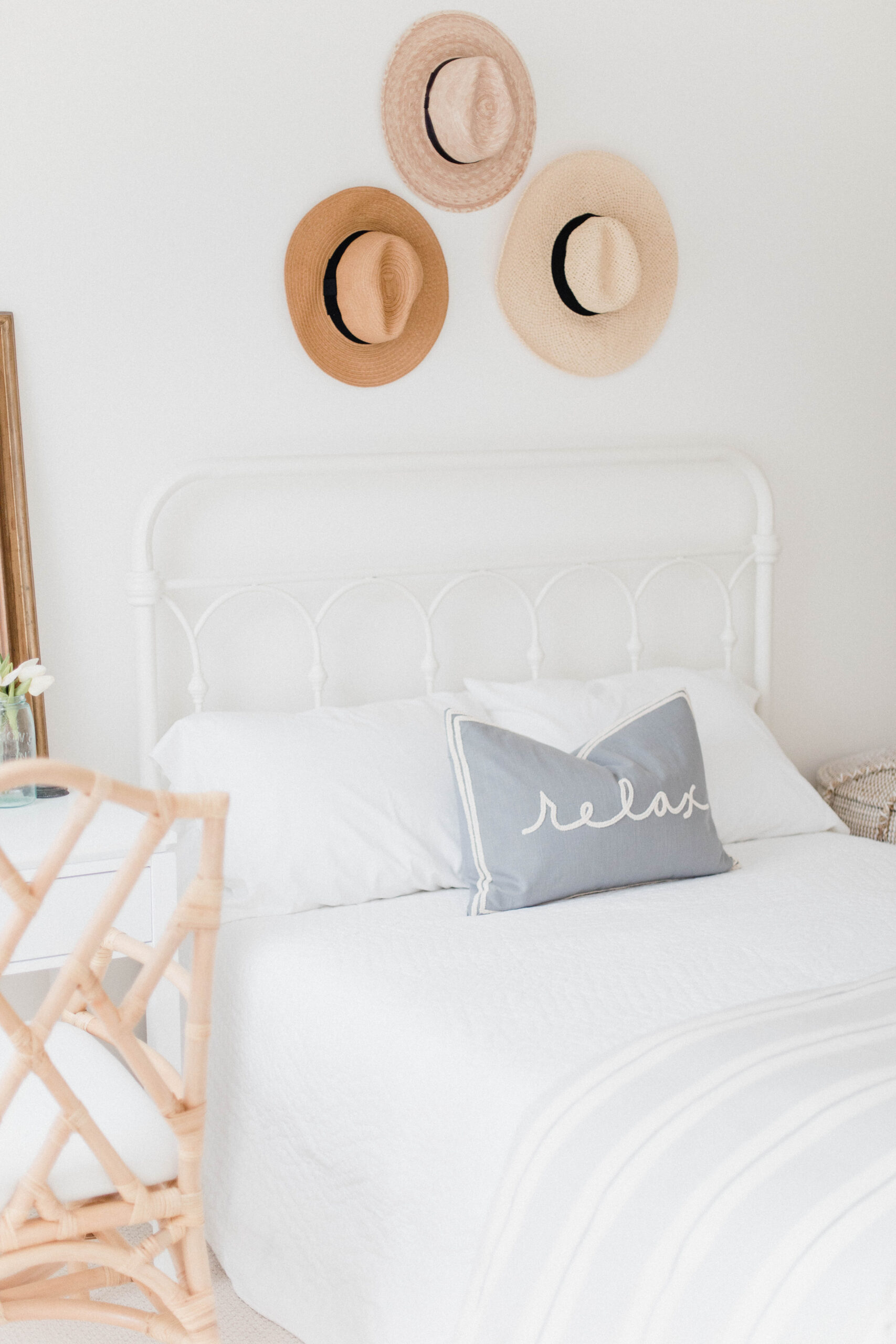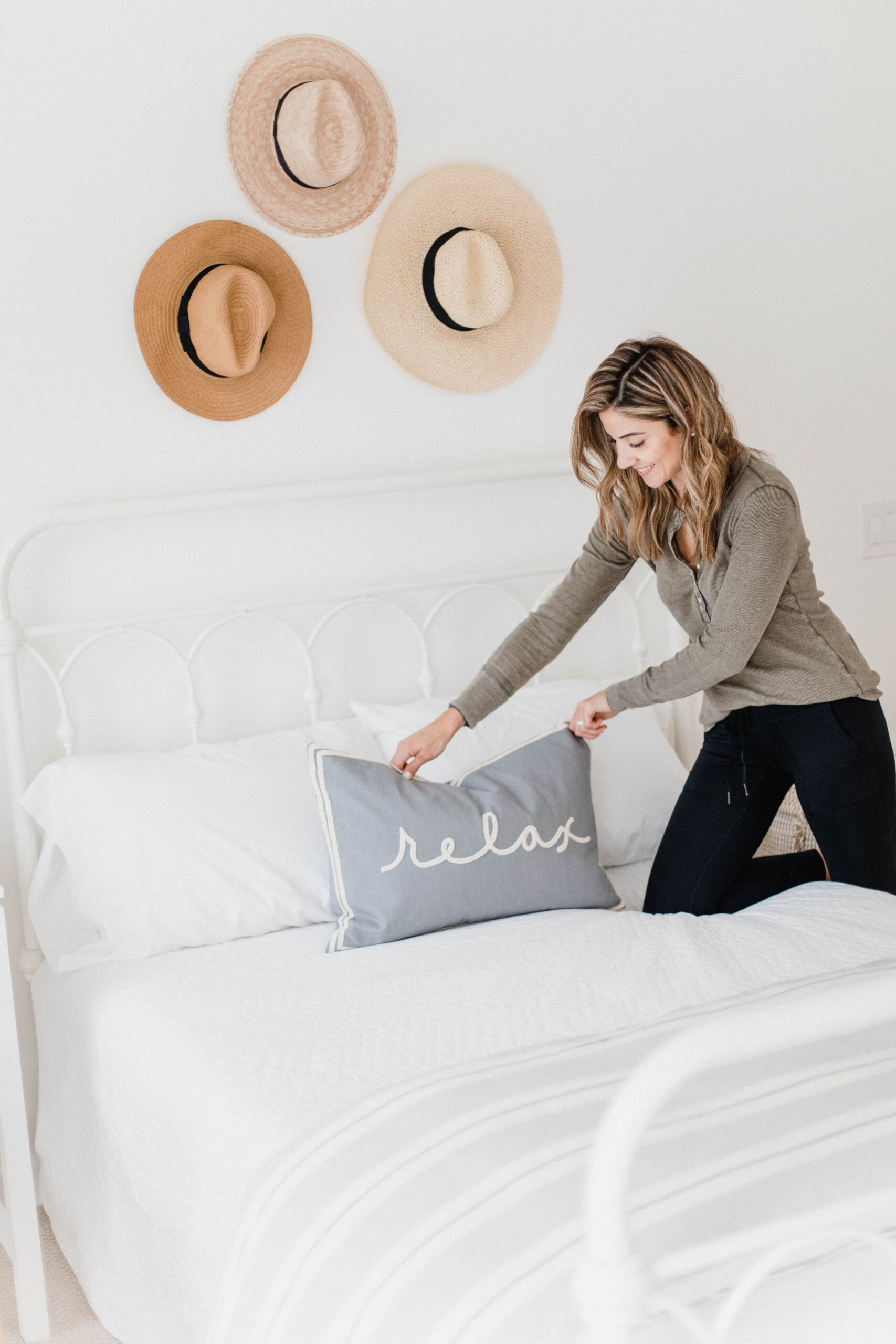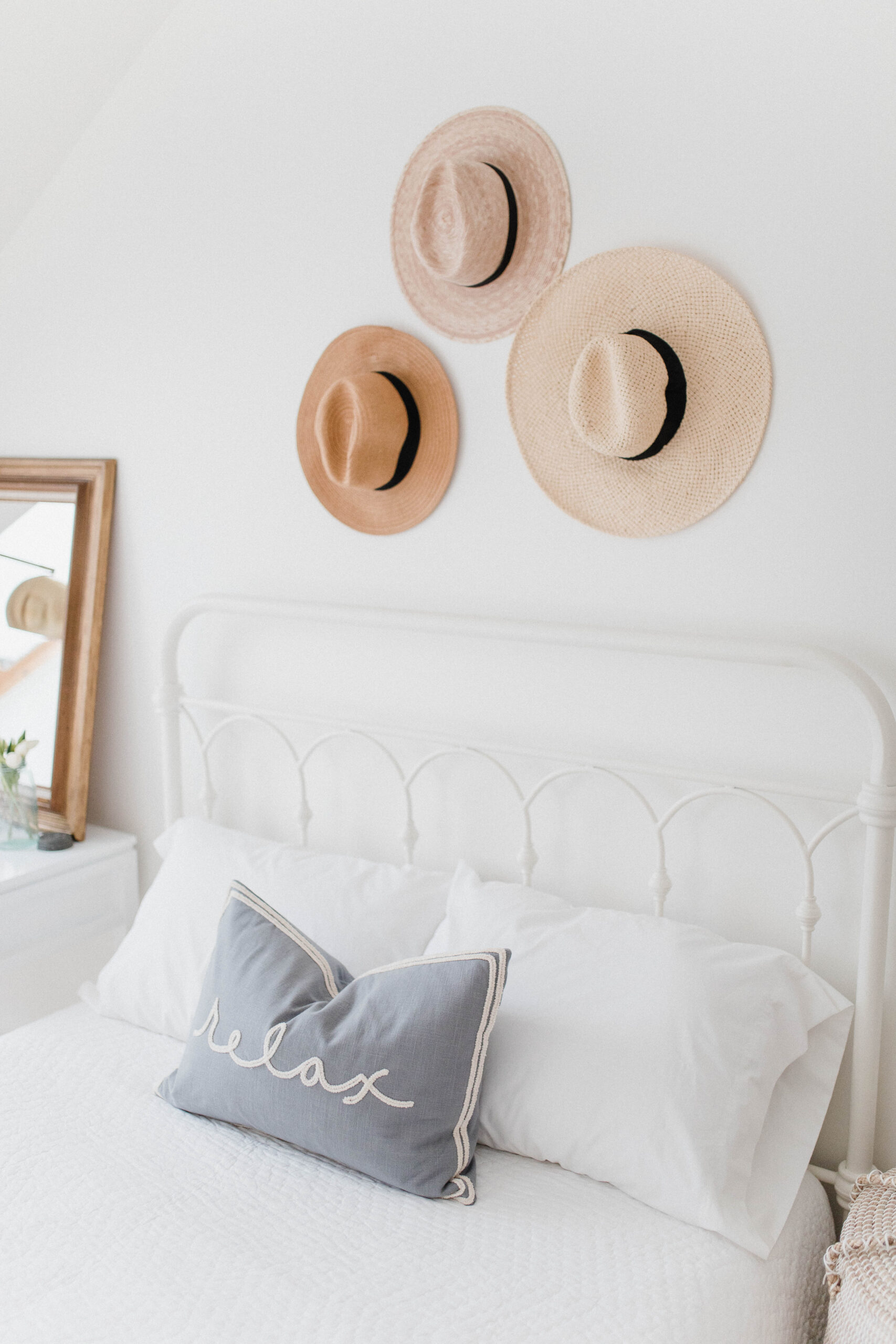 I also thought this RELAX pillow was very fitting (and also matched the colors I wanted for the room!) My hope is guests feel nice and relaxed when they do some to stay.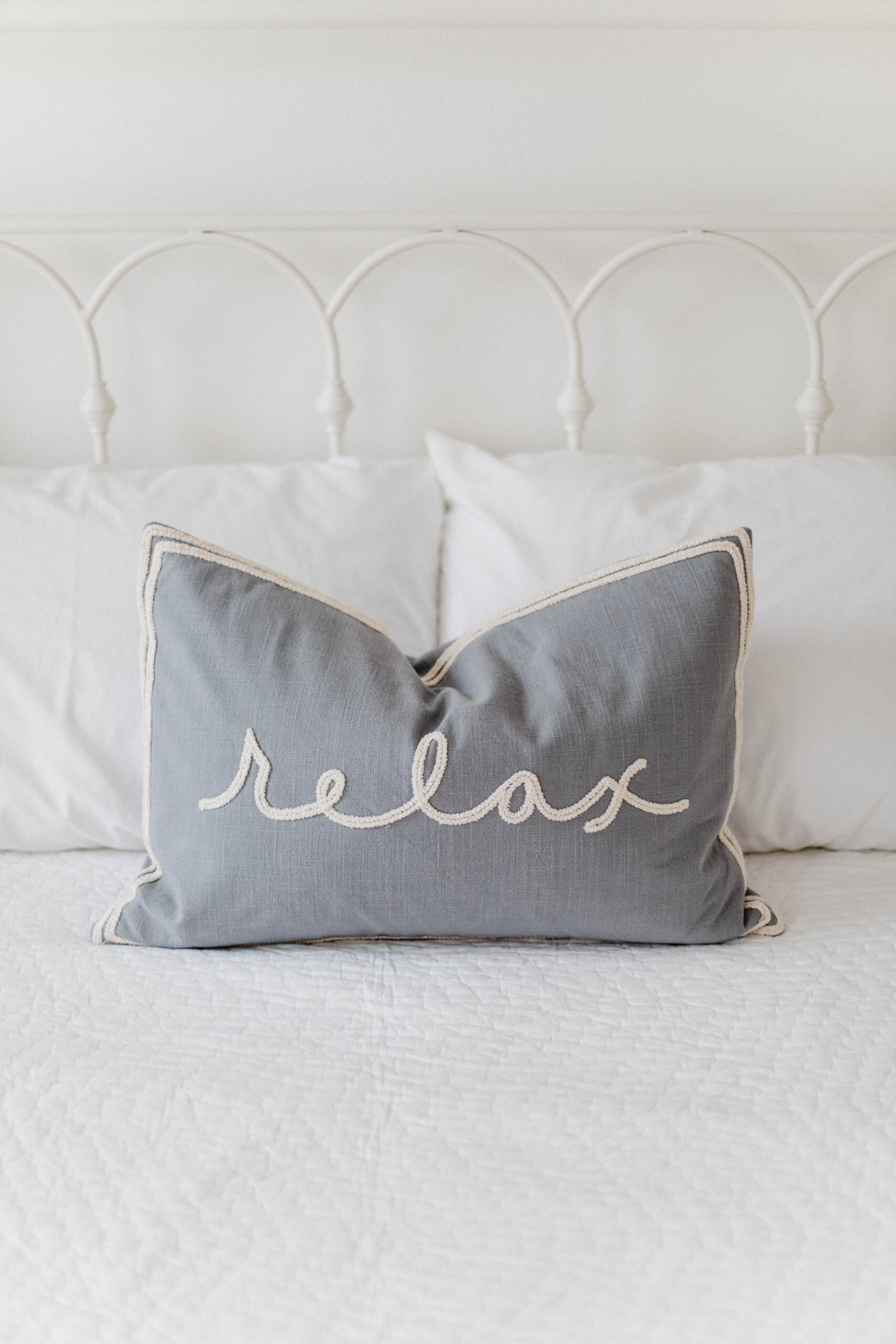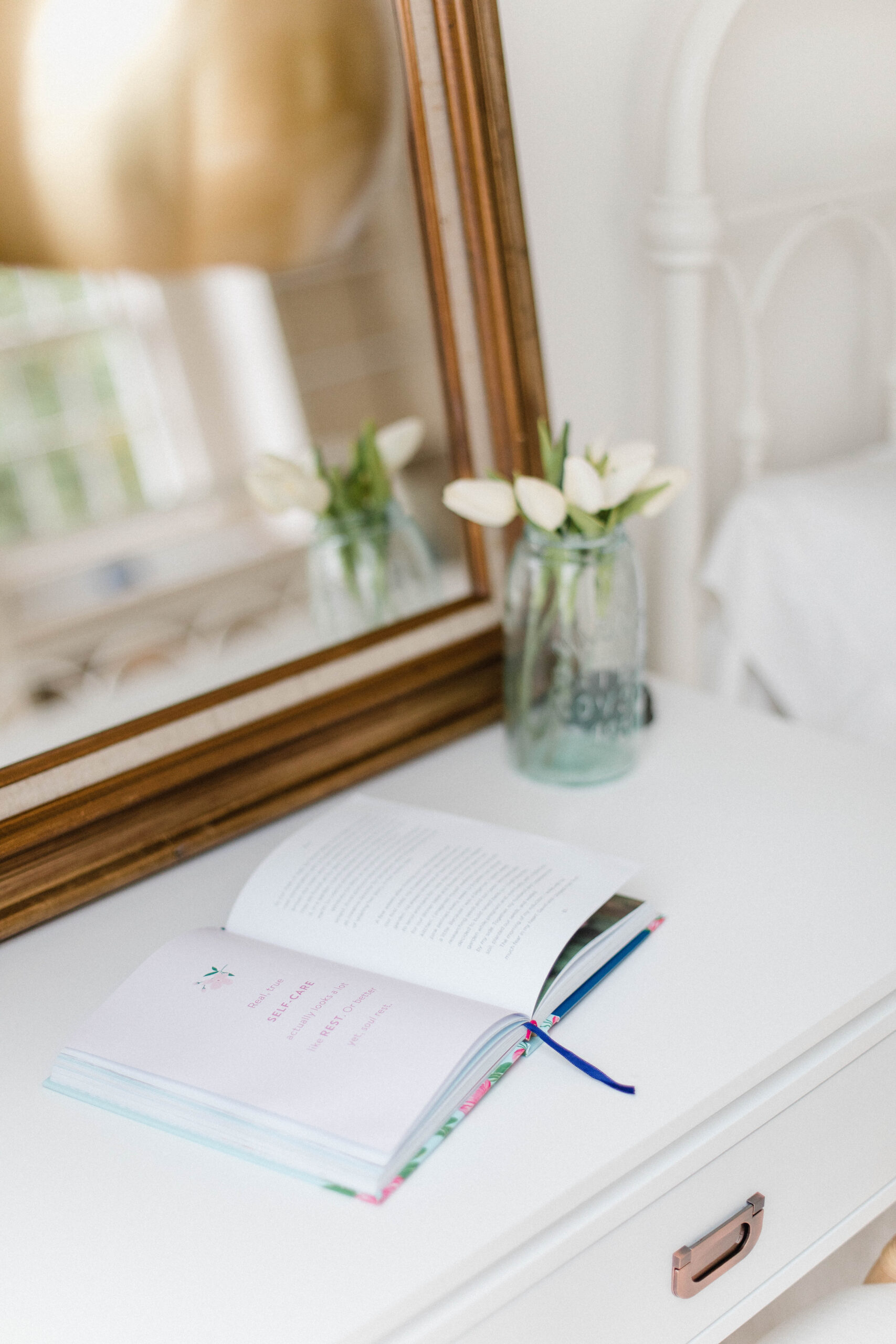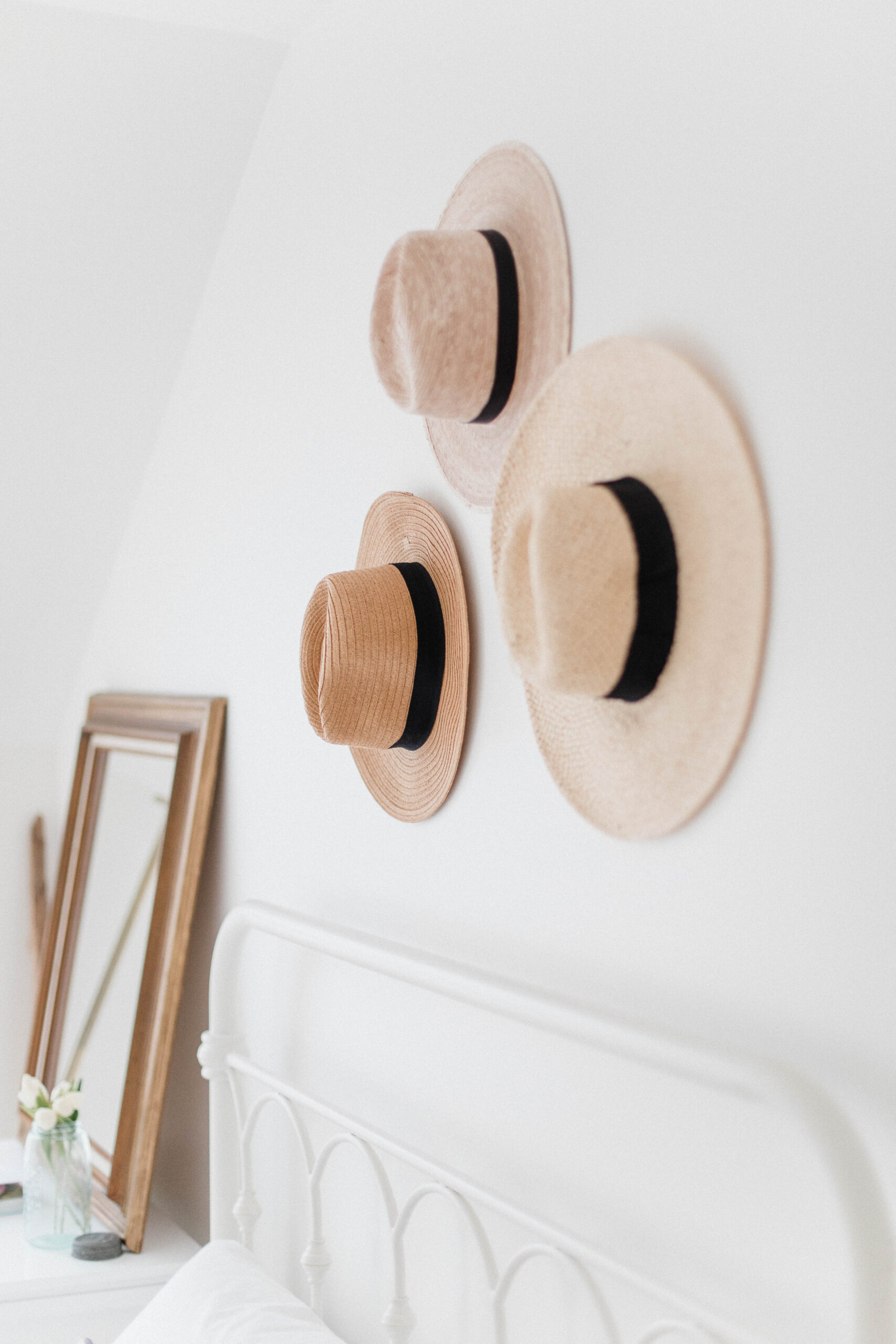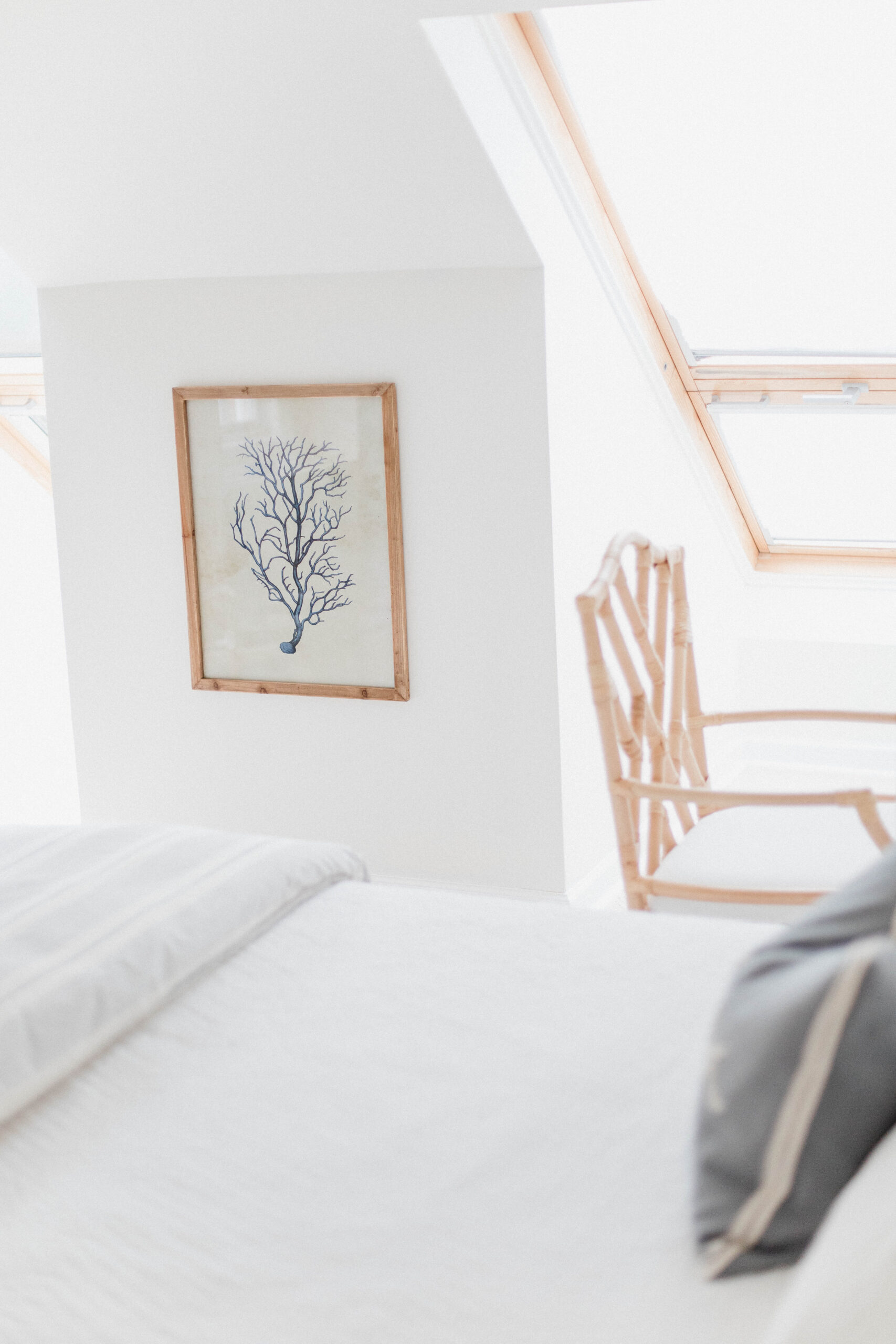 We are lucky to have a bathroom on this floor as well! It needs a bit of work, but I have it fixed up with necessities if my mom happens to stay over. I think it's important guests have everything they might need in a bathroom available to them, plus some extras for things they might forget! I also added these Turkish Cotton Towels from The Company Store that will stay up here. They're so soft and plush! This Chunky Loop Bath Rug is great for wet feet getting out of the shower, too.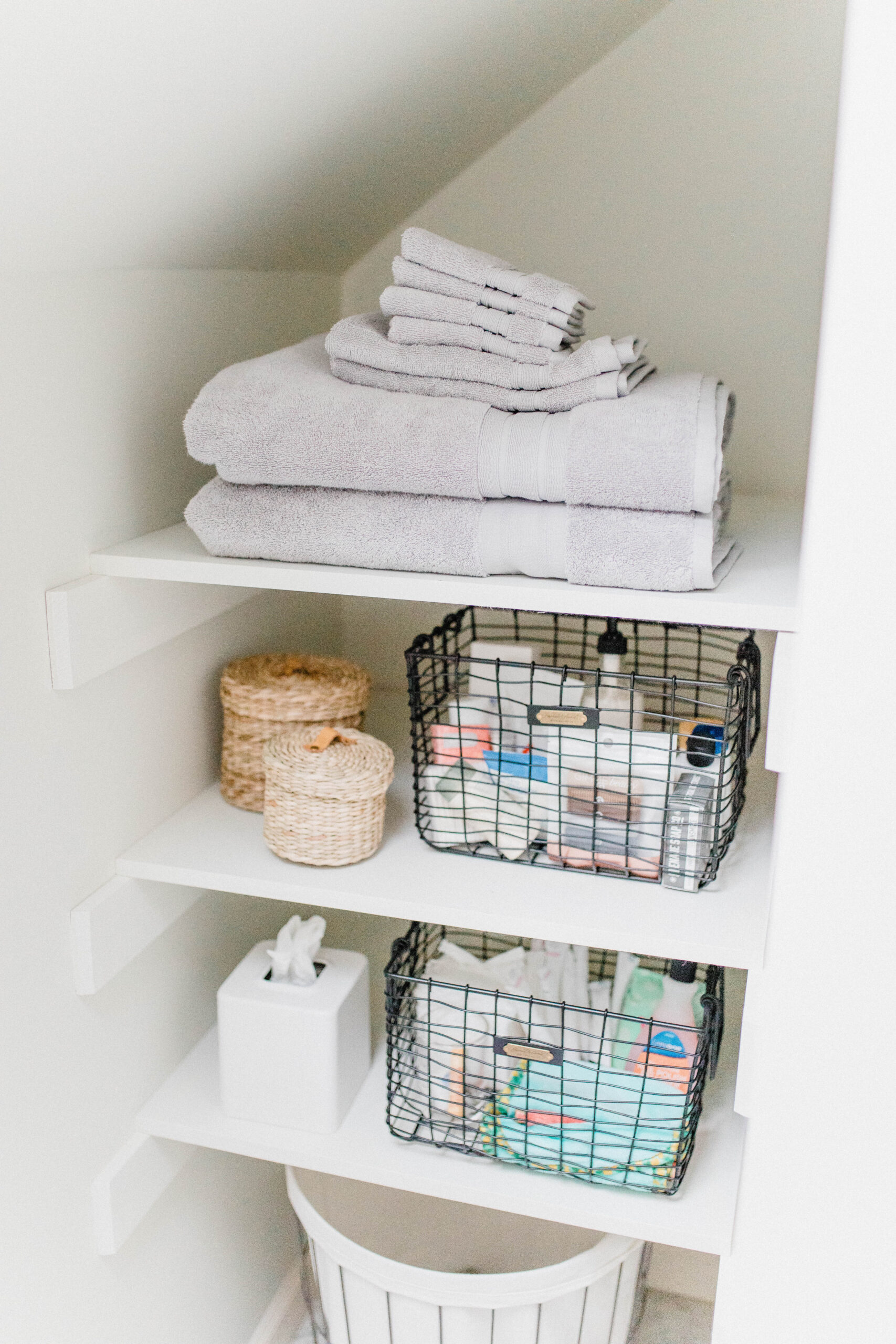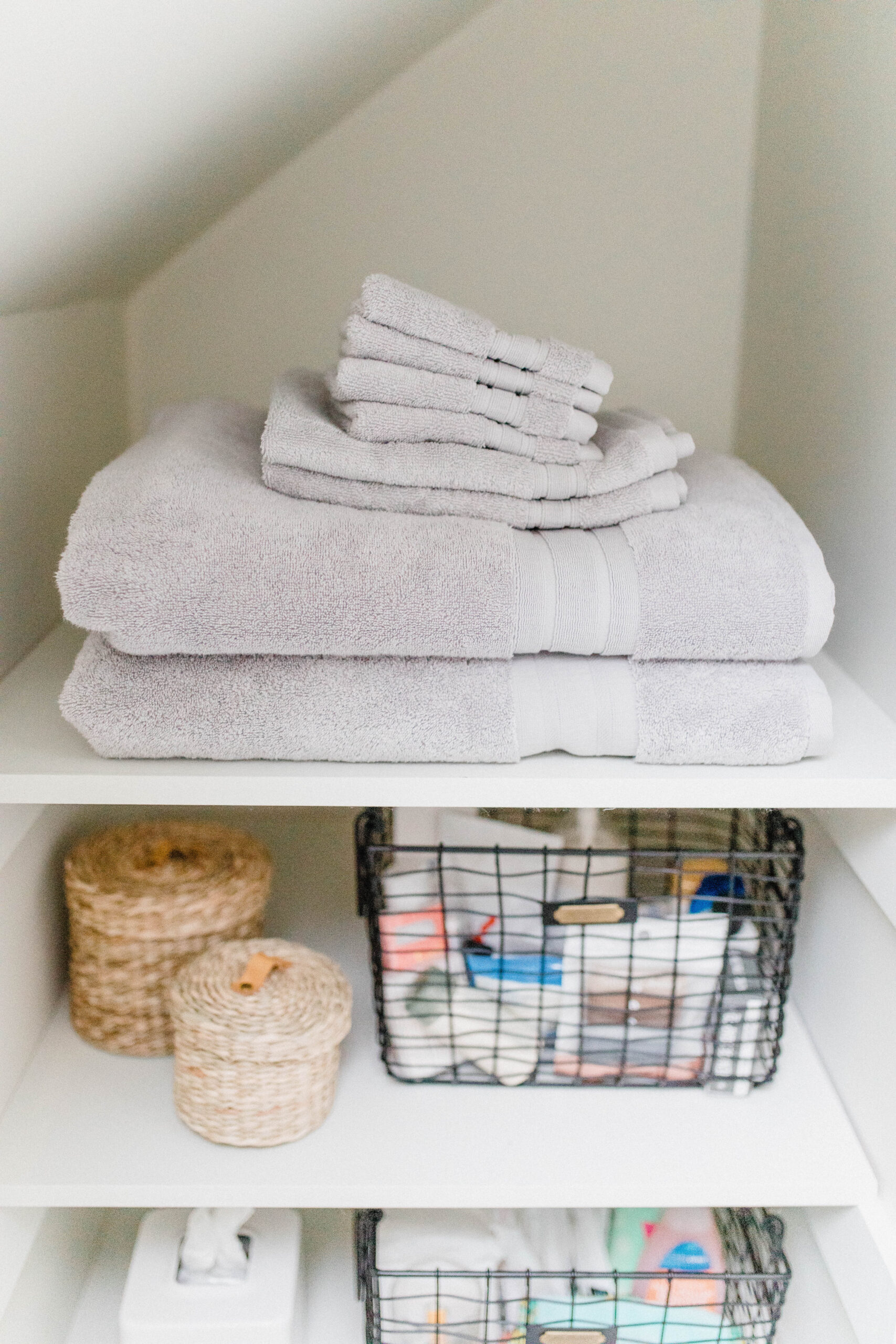 Overall I love the look of this space so far! I still have some other things to add, like a TV and some seating on the other side of the room. But for now, the necessities are in place! I'm linking up all of the details below for you!