Since we've opted to paint our entire house ourselves, you've all seen quite a few painting stories the past few months! This process has taken quite some time, but I'm happy to report we're almost done and you'll never have to hear about us painting again HAHA. Quite frankly, I'm sick of it as well. But I decided to put this post together will all of the paint colors we've used so far so you can refer back to it if you're interested! I absolutely LOVE the way these colors look in our home, but remember…always test them out first! The color of floors and ceilings as well as lighting can greatly effect how paint colors look!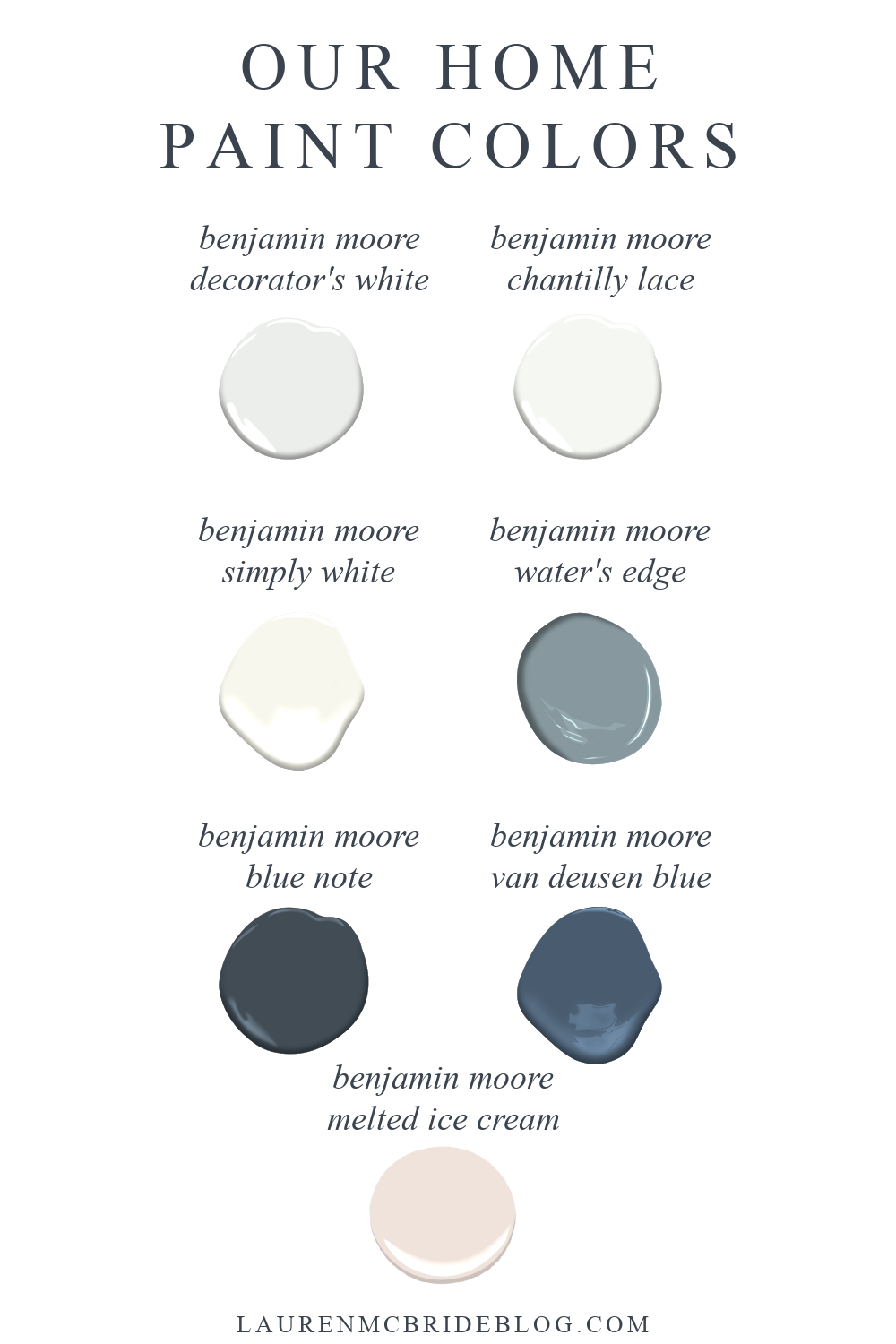 BENJAMIN MOORE DECORATOR'S WHITE: This cool white is absolutely beautiful and pulls slightly gray next to the trim color we chose (a bright white). I LOVE it. It's clean, serene, and calming. Perfect for our coastal inspired home. This color is on nearly all of the walls in our home.
BENJAMIN MOORE CHANTILLY LACE: This is our trim color! It's a crisp, BRIGHT white that is the truest of whites I could find. I find that it makes the wall colors look to be their true colors.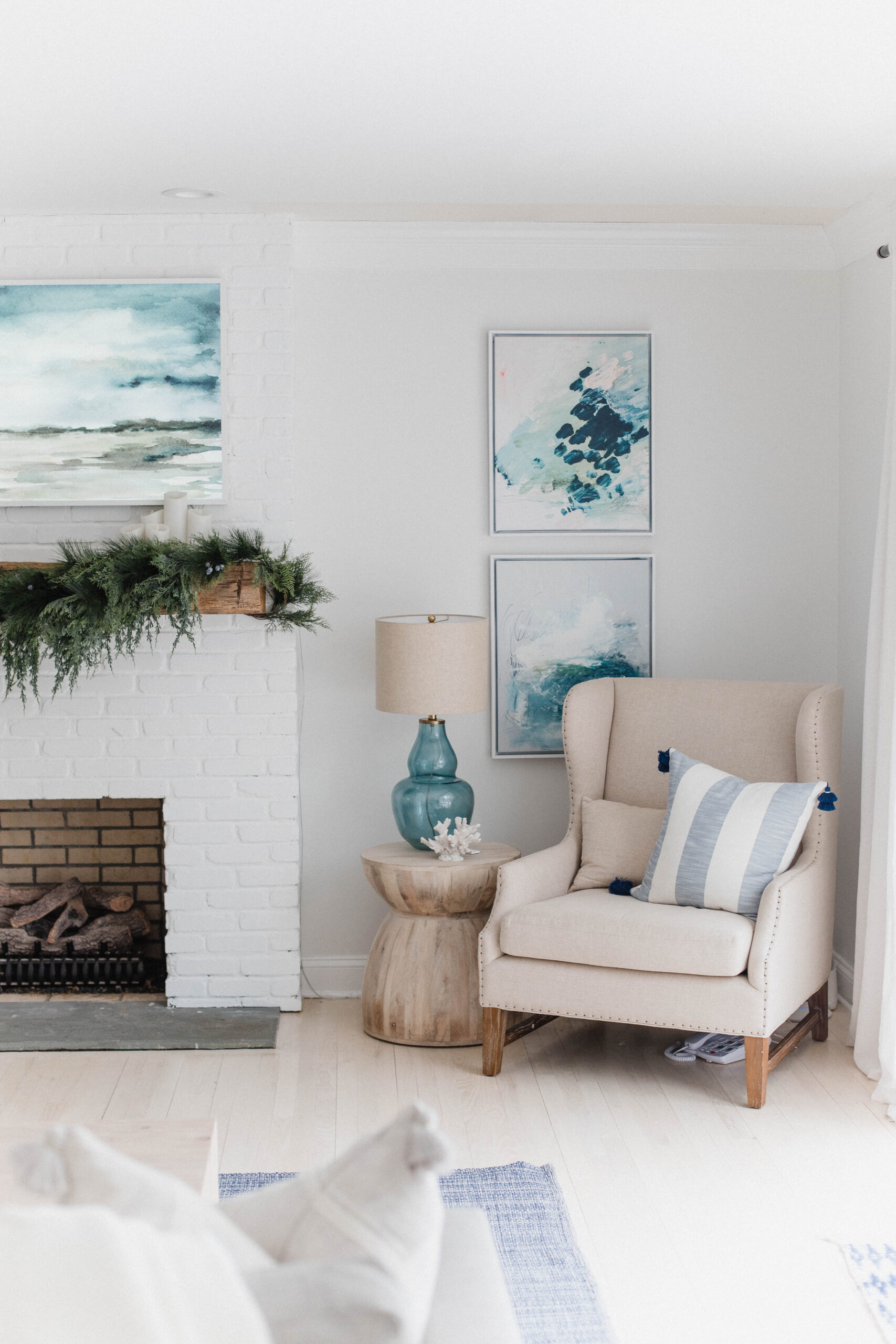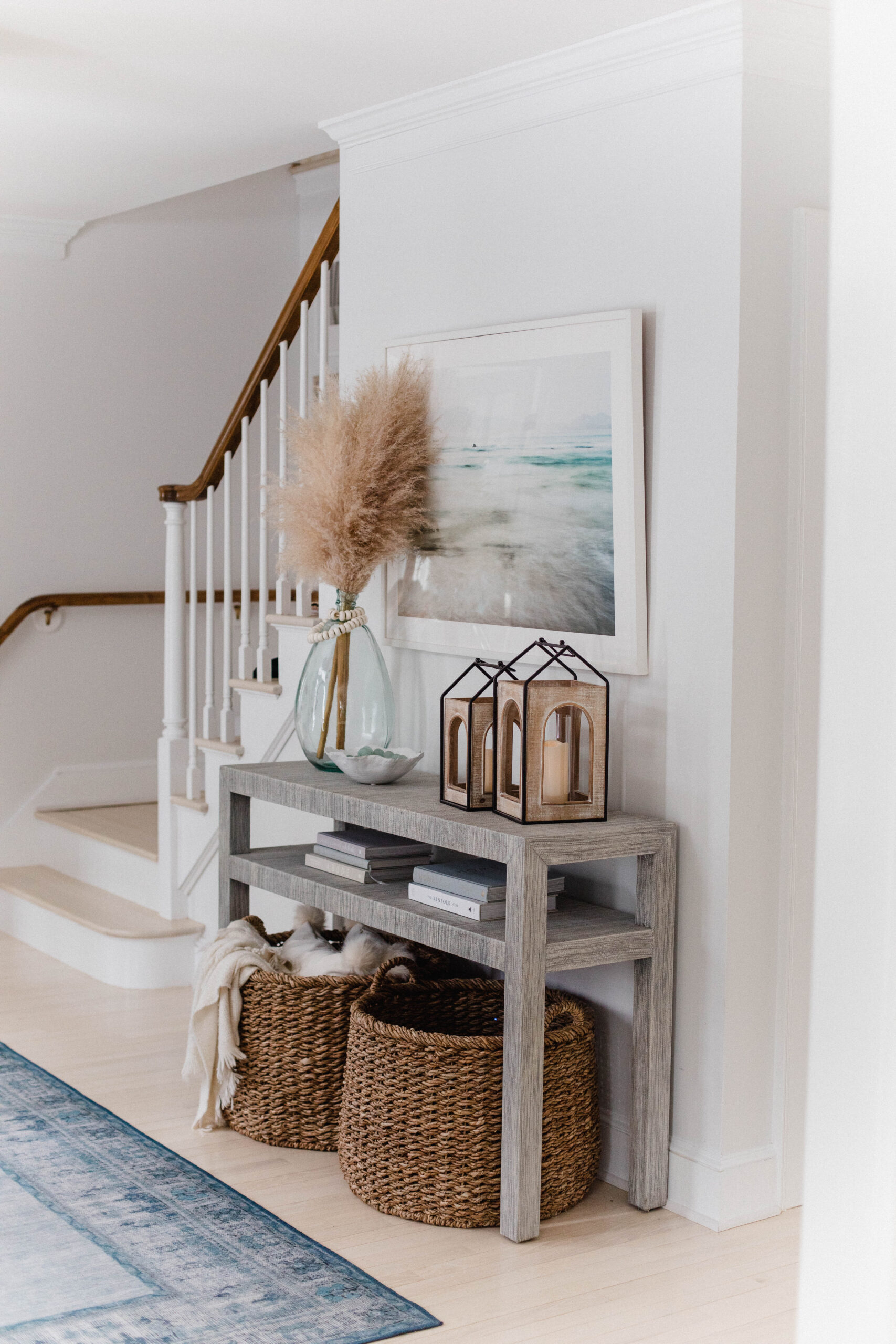 BENJAMIN MOORE SIMPLY WHITE: This is the color of our third floor. This white is warmer in tone, which I felt was best with the carpeting we have on the third floor.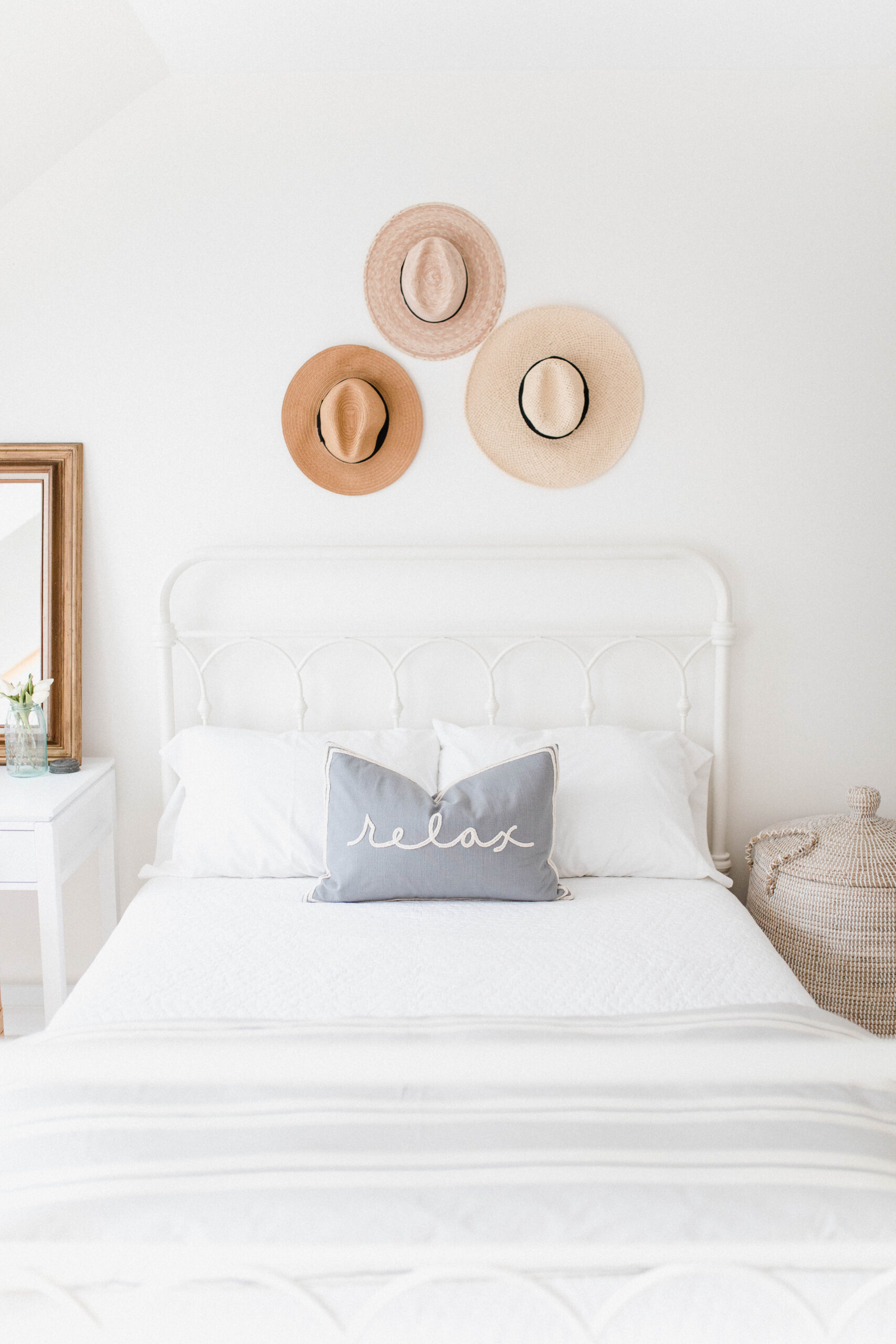 BENJAMIN MOORE WATER'S EDGE: This is the color of our kitchen island, wet bar area, and sunroom door. I love this coastal grayish blue shade. It's absolutely stunning in person, and we receive compliments on it all the time.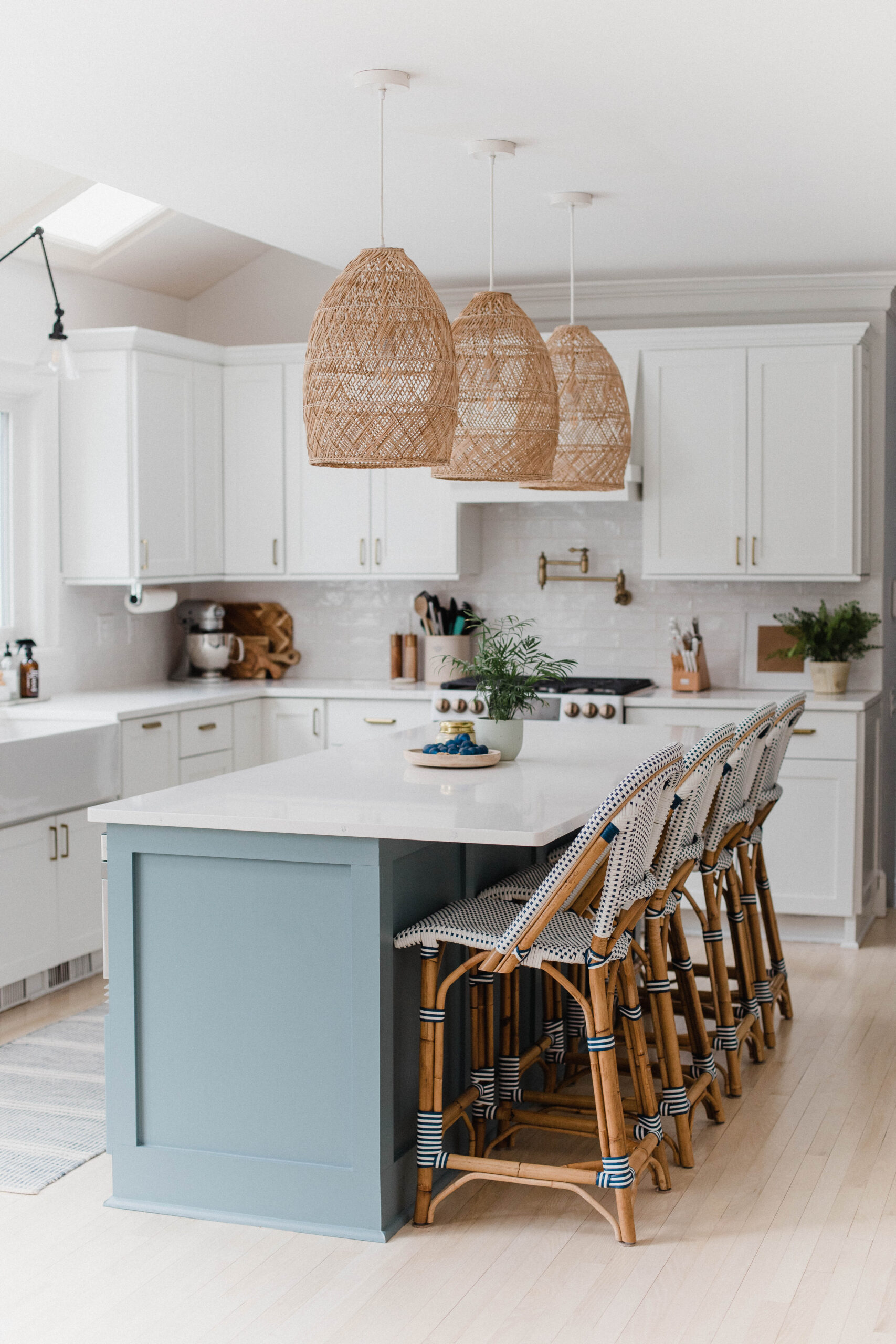 BENJAMIN MOORE BLUE NOTE: This is the color of our third floor bathroom as well as the built ins! I love this cool-toned moody blue, which surprisingly gives a warm, cozy vibe to the space.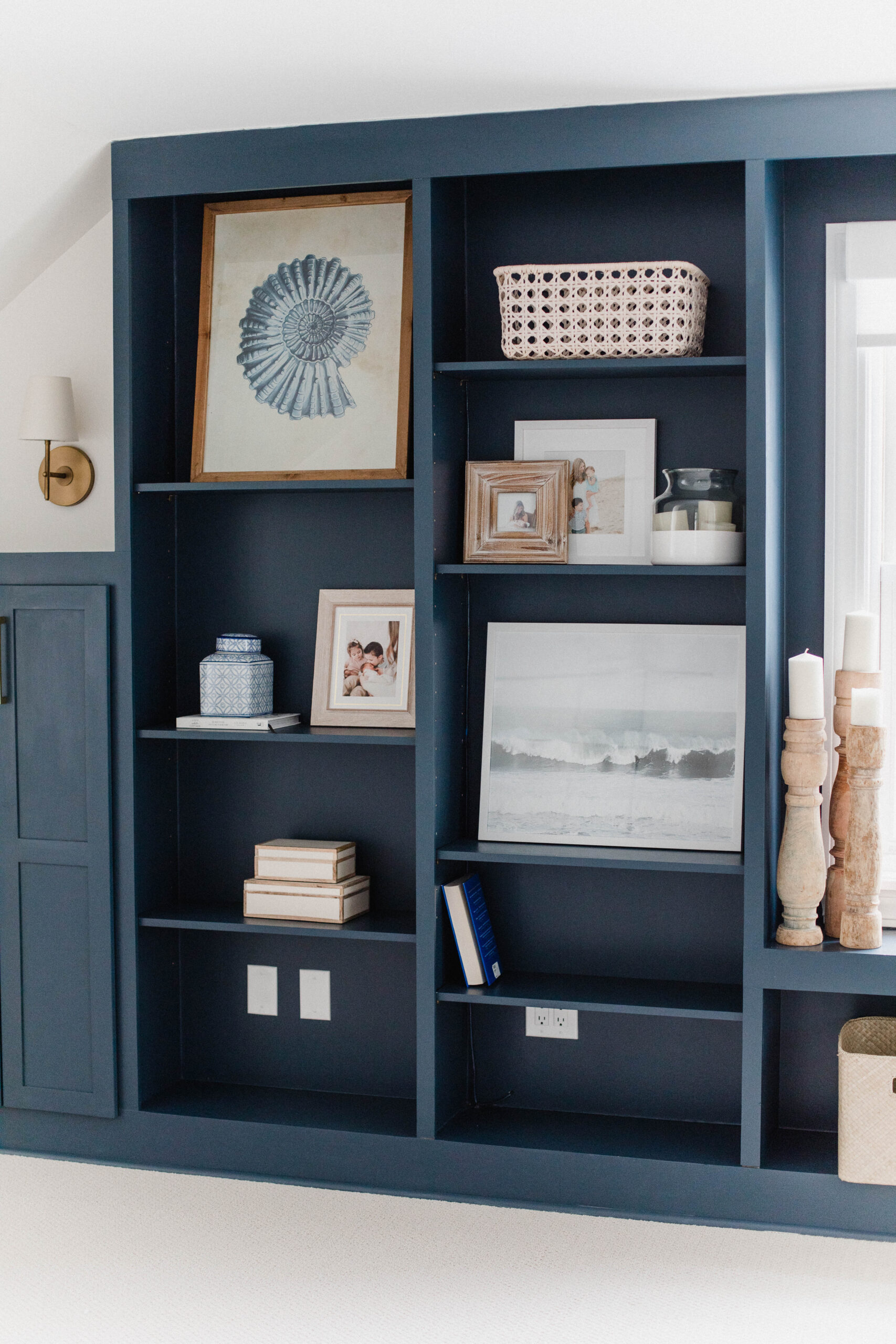 BENJAMIN MOORE VAN DEUSEN BLUE: This is the color of our front door! A slight brighter blue, but still darker in color. I tested out a variety of blues on our door, and this one hit the spot.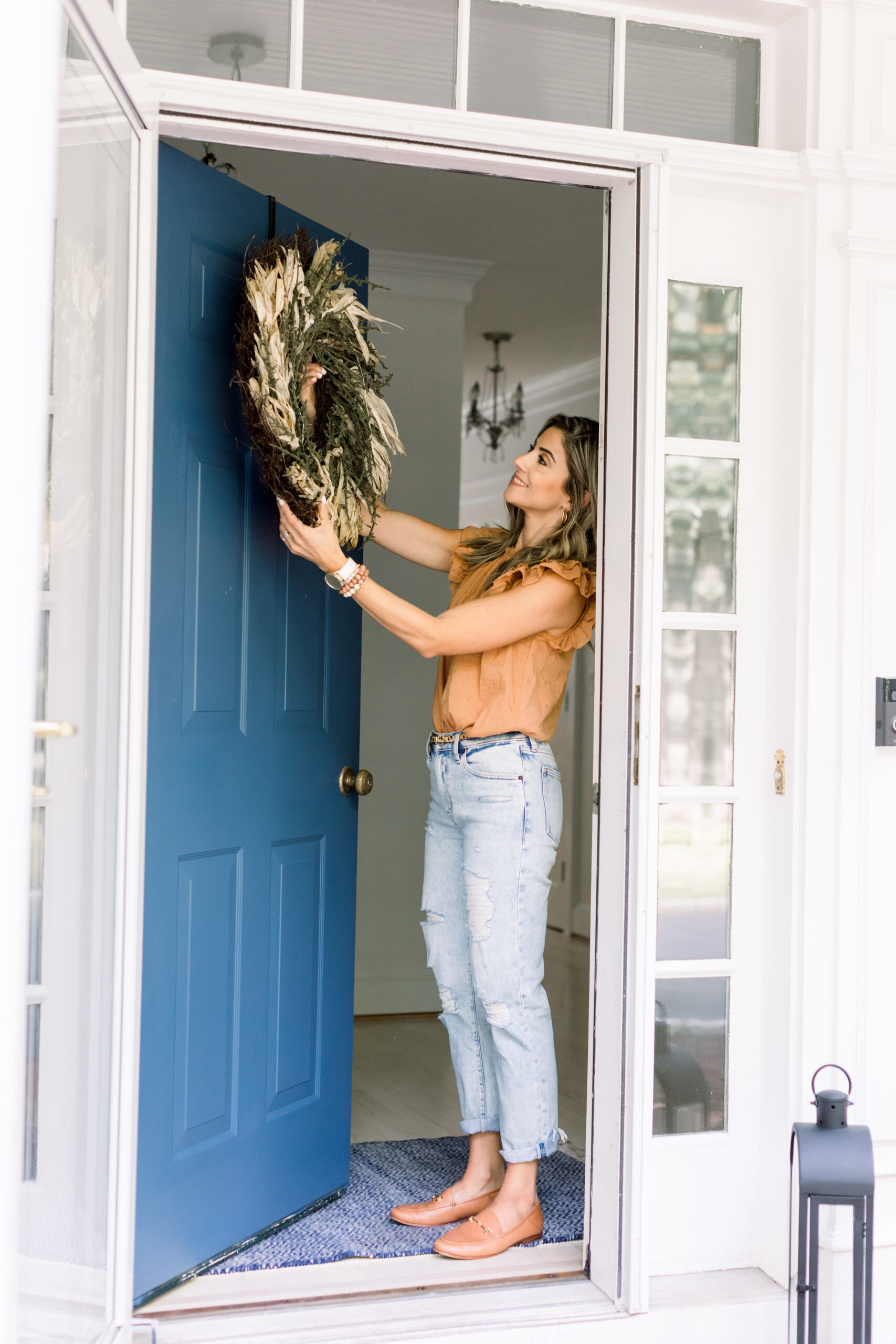 BENJAMIN MOORE MELTED ICE CREAM: This is the color of our daughter's room! She asked for a PINK room, and this one was the perfect shade without being TOO pink. She loves it! (Photo coming soon!)
Remember: colors look VERY different depending on the lighting in your home as well as the colors of your floors. It's always best to sample the color you're considering and paint a large swatch in multiple areas of the house. Watch how the color changes throughout the day before deciding! I hope this helps when selecting paint colors! Worst case, it's just paint! That's the beauty of it…it can easily be repainted! 🙂