My most recent QVC launch included these gorgeous dipped vases in three metallic colors: a champagne gold, silver, and an emerald green. If you're stumped on how to style these, I've got you covered! I'm sharing three ways to style a vase to give you a little inspiration!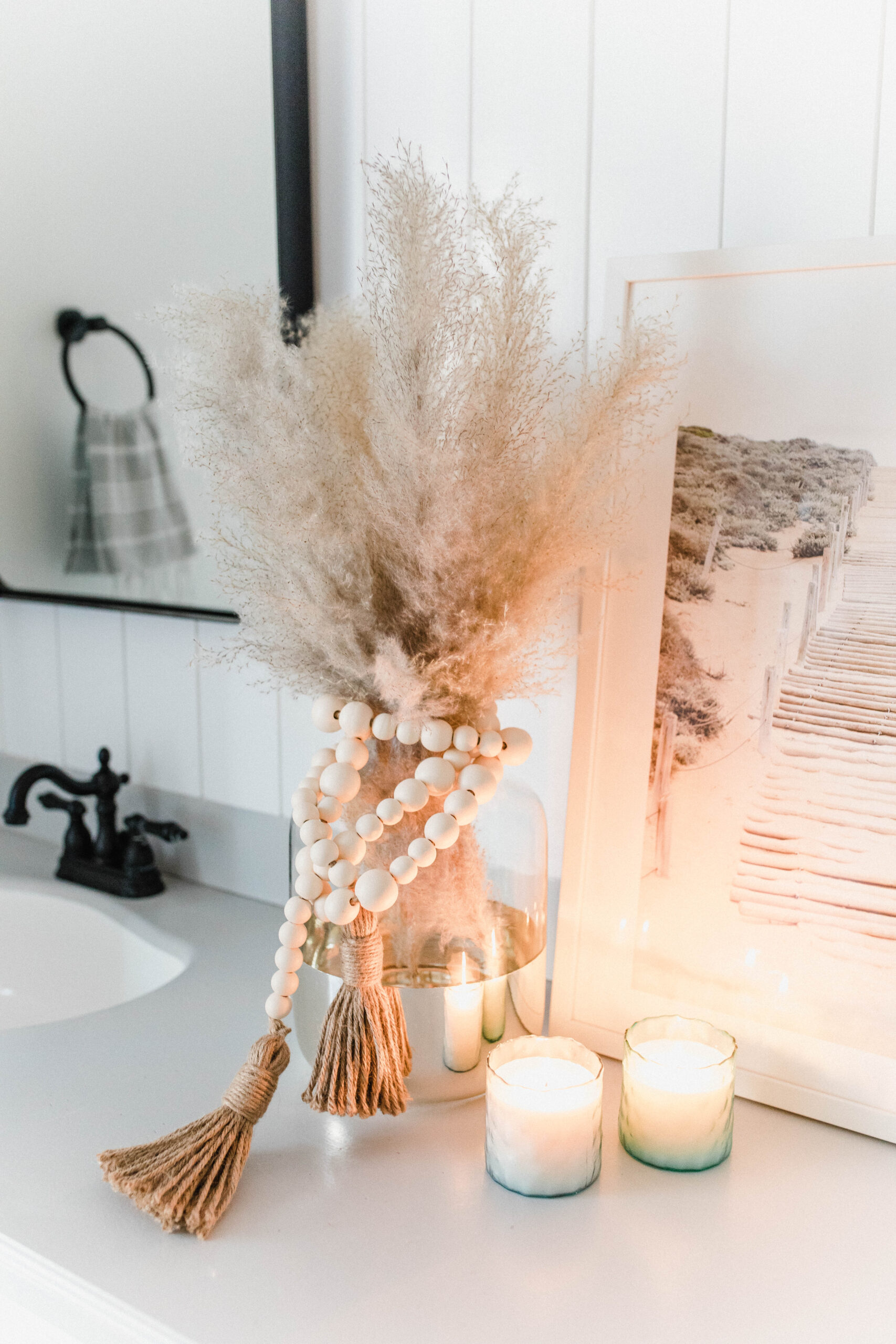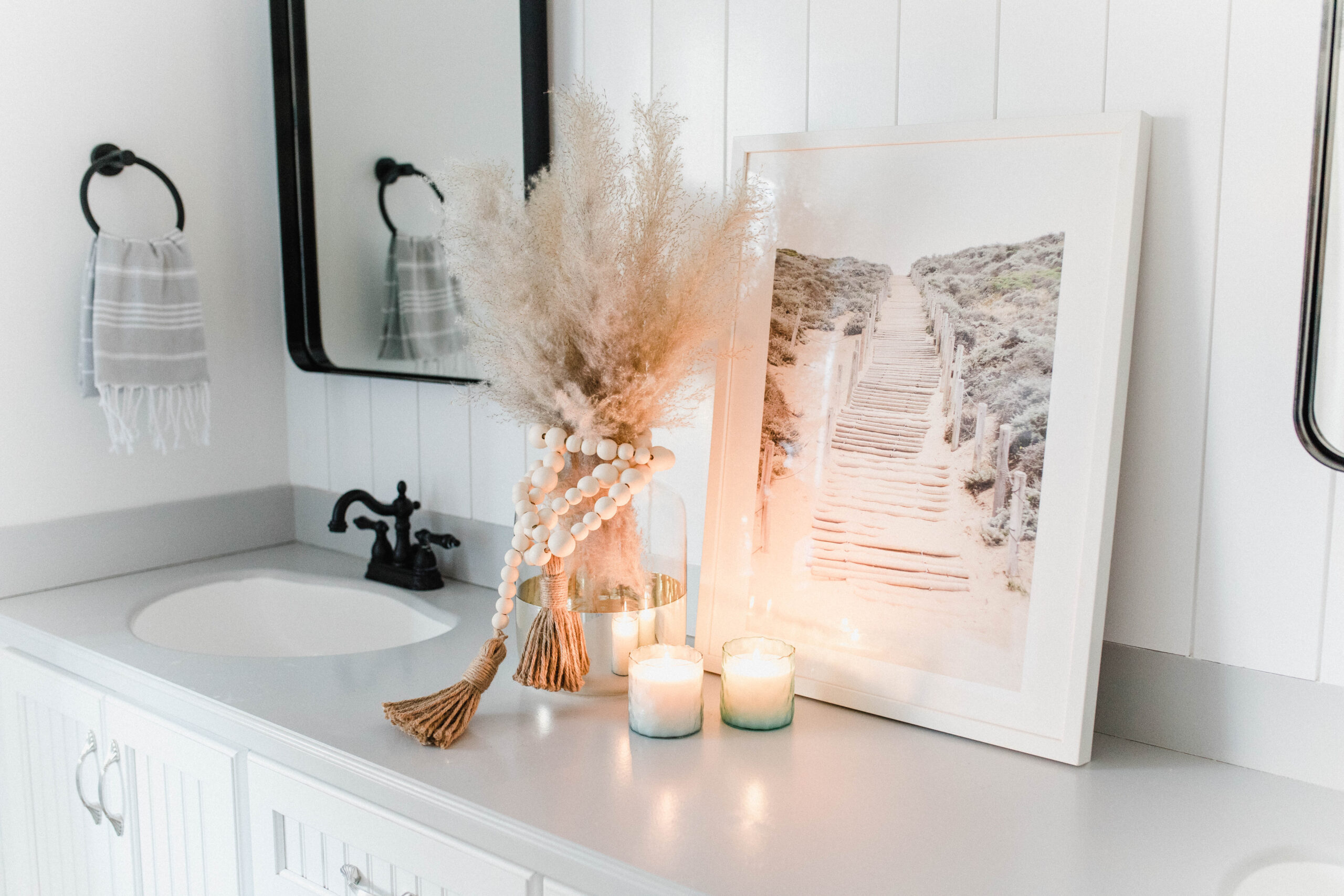 For this look, we created a back drop with a print. I love beachy artwork, but anything you love that matches the space will do. The artwork is larger than the vase, which creates a nice balance for the background. The vertical shiplap also adds to this! Inside the base, we used a filler – which is the pampas grass from my line, in this case. The pampas grass is normally 43.5″ tall, which is ideal for a tall vase, but we simply cut it to size. The neutral tones of the pampas grass plays really well with the artwork here! We then wrapped the beads around the vase to create some textural interest (these aren't available to purchase just yet!). Lastly, we added 2 of the candles from my gift set of 4 (currently on sale!). The ideal vignette would have an odd number of items(3, 5, or 7) – it's more aesthetically pleasing to the eye. However, here we wanted to show two of the candles, so we have 6 items on display! But the rule of thumb is odd numbers! 🙂 Another great idea would've been to display both candles on a long thin tray in front of the artwork – just for another example!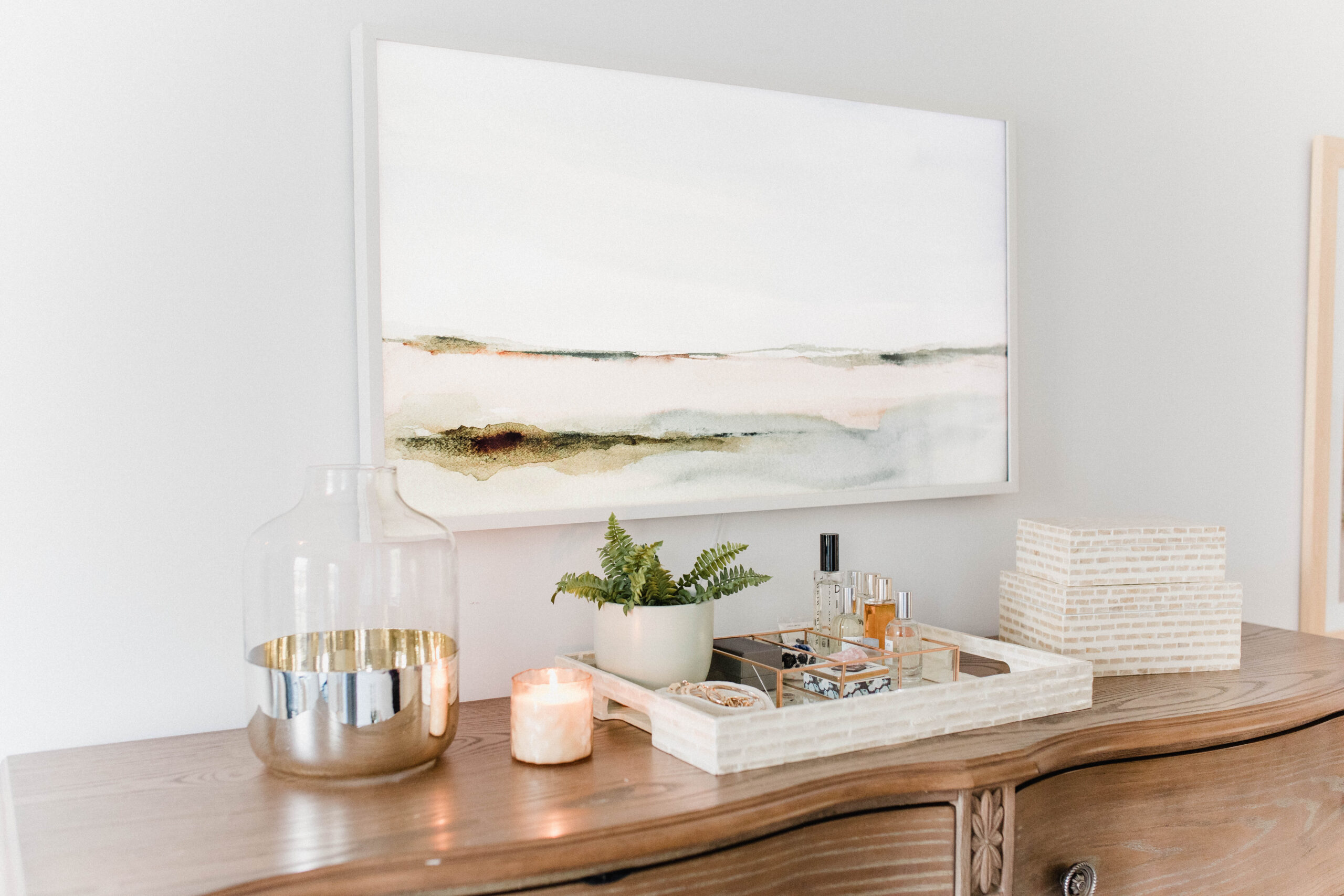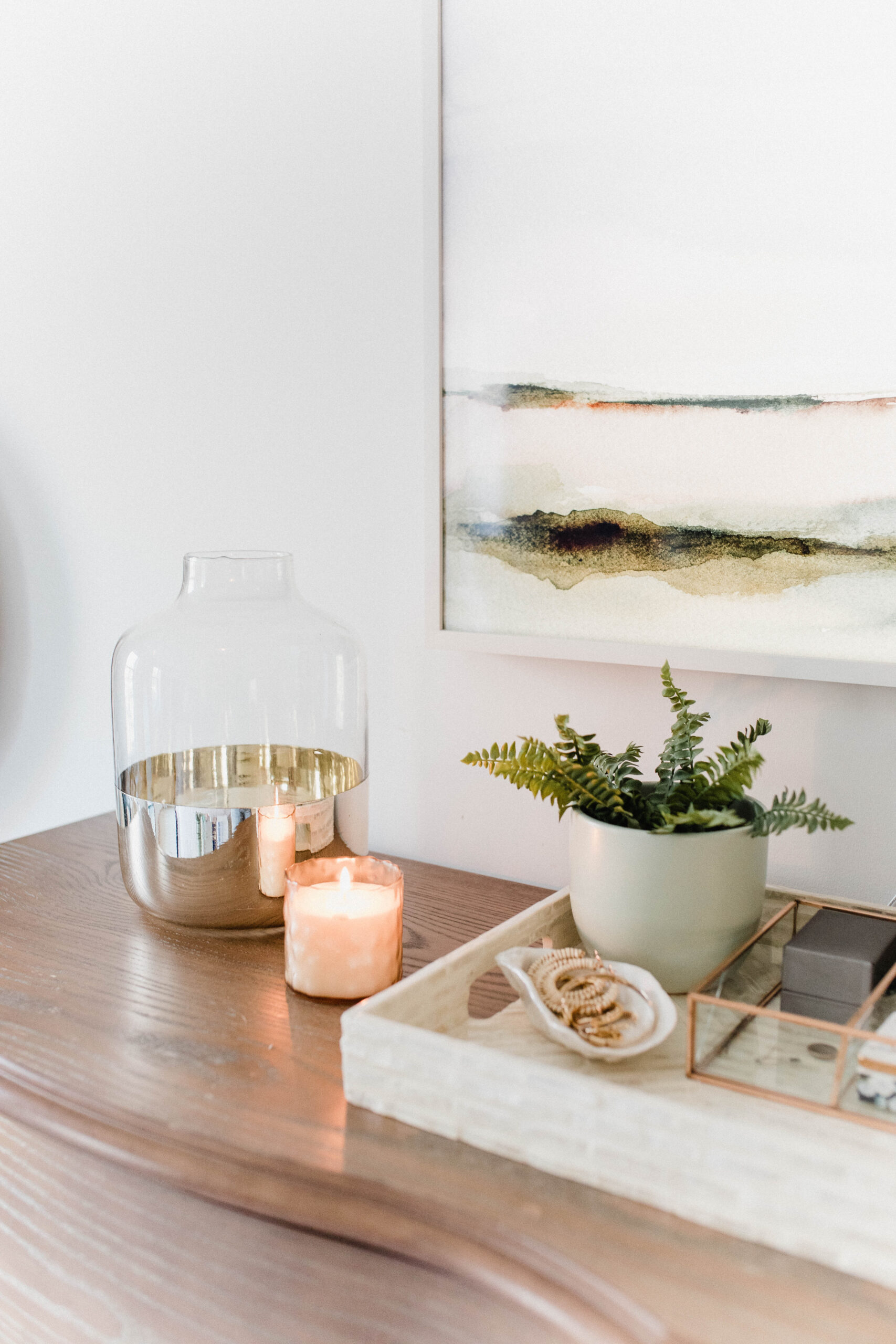 In this photo, we have another one of my vases displayed on my dresser. The artwork (which is actually a Samsung Frame TV) in the back is the main focal point, hung 6-8″ above the bottom surface (a little style tip for you!). We placed my capiz tray in the middle to hold perfume and jewelry, and also added the capiz boxes to the right to fill in the gap (more accessory storage!). The gold dipped glass vase adds some height and shimmer to the space, balancing out the left side of the dresser. The Capri candle from my candle set adds some warmth and a little fragrance to the room.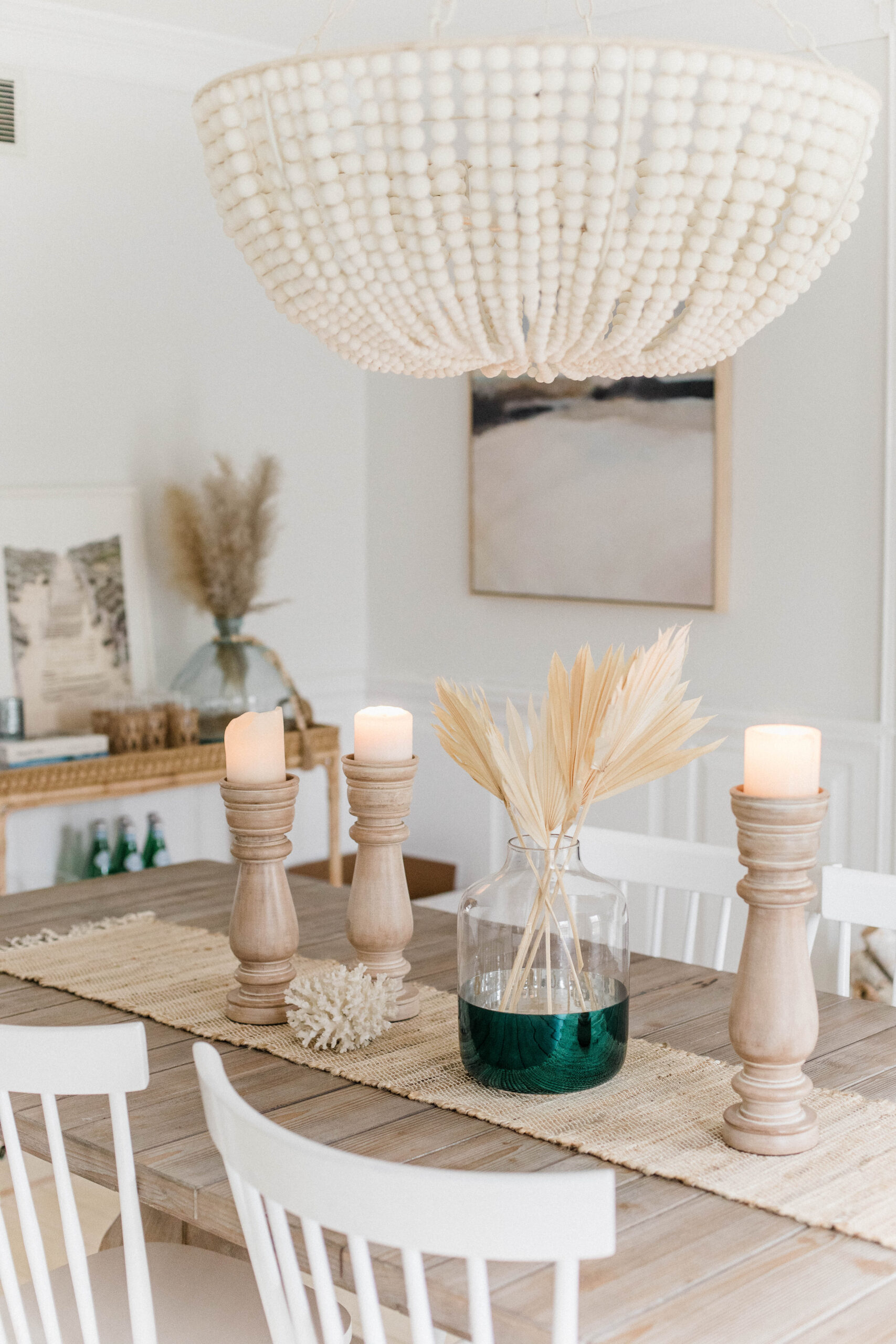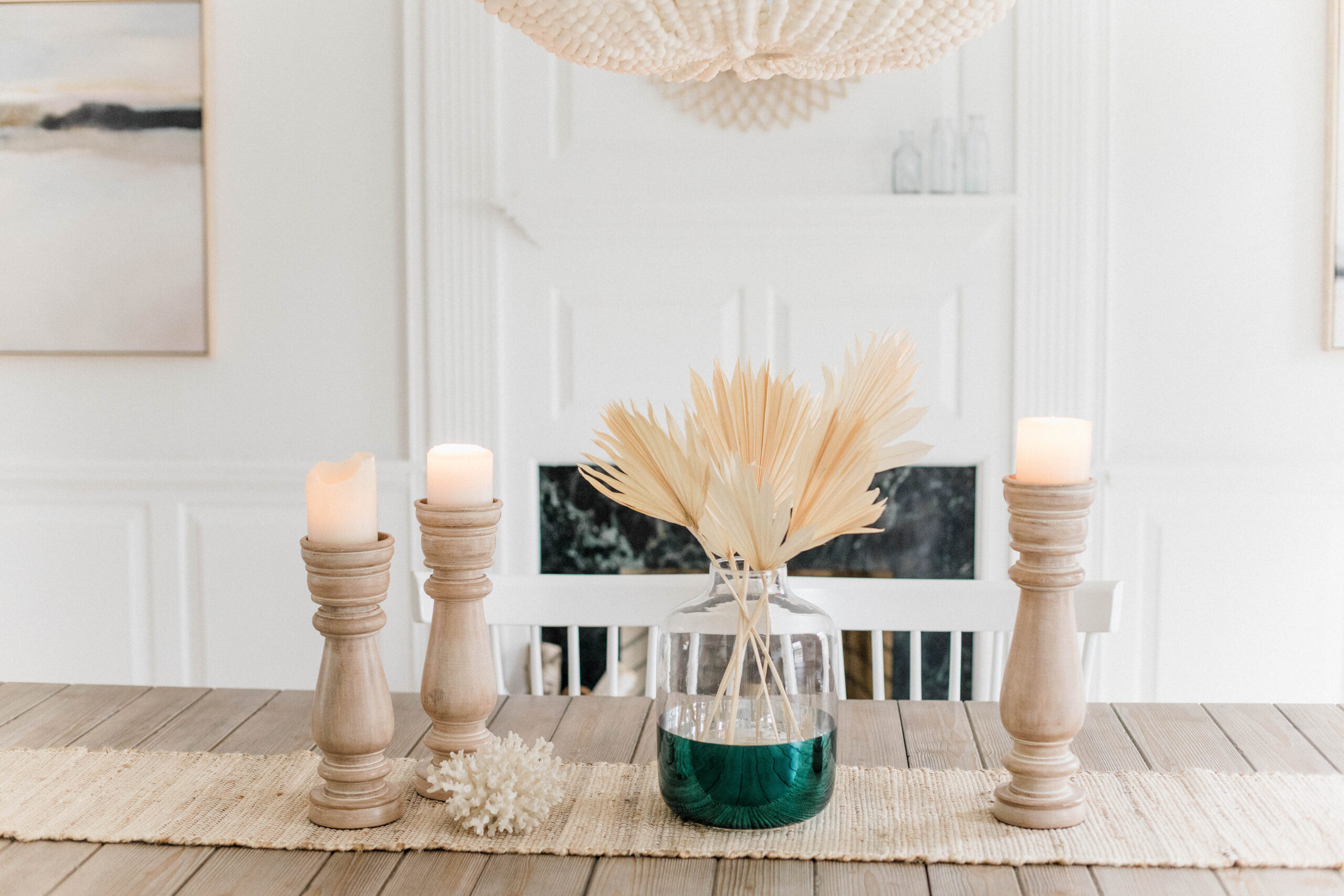 Vases also make for a great centerpiece! You can do a variety of your favorite florals, but I wanted to show something a little different. We used the metallic emerald green dipped vase here, and instead of colorful florals, we used muted dried palm leaves! The palms still make a statement without taking away from the gorgeous color of the vase. Another idea would be gorgeous white hydrangeas, tulips, or even some pussy willows.
Hope that helps if you're looking for any inspiration! You can shop my entire QVC line here!